When it comes to modern energy solutions, BLUETTI is leading the charge and the recharge (if you catch our drift). Already behind an epic range of personal-use power stations, the brand will unleash two new portable generators for your upcoming outdoor adventures. They go by the respective names of AC2A and AC70 and come fitted with durable LiFePO4 batteries for added safety and a longer lifespan of over 3000 cycles. Both products officially hit the US market on 3 November but you can score them a day early through Amazon or BLUETTI's own website at an early bird price. An extended five-year warranty is also part of the package to ensure peace of mind and money alike. All that's left to do is go. Where? Anywhere!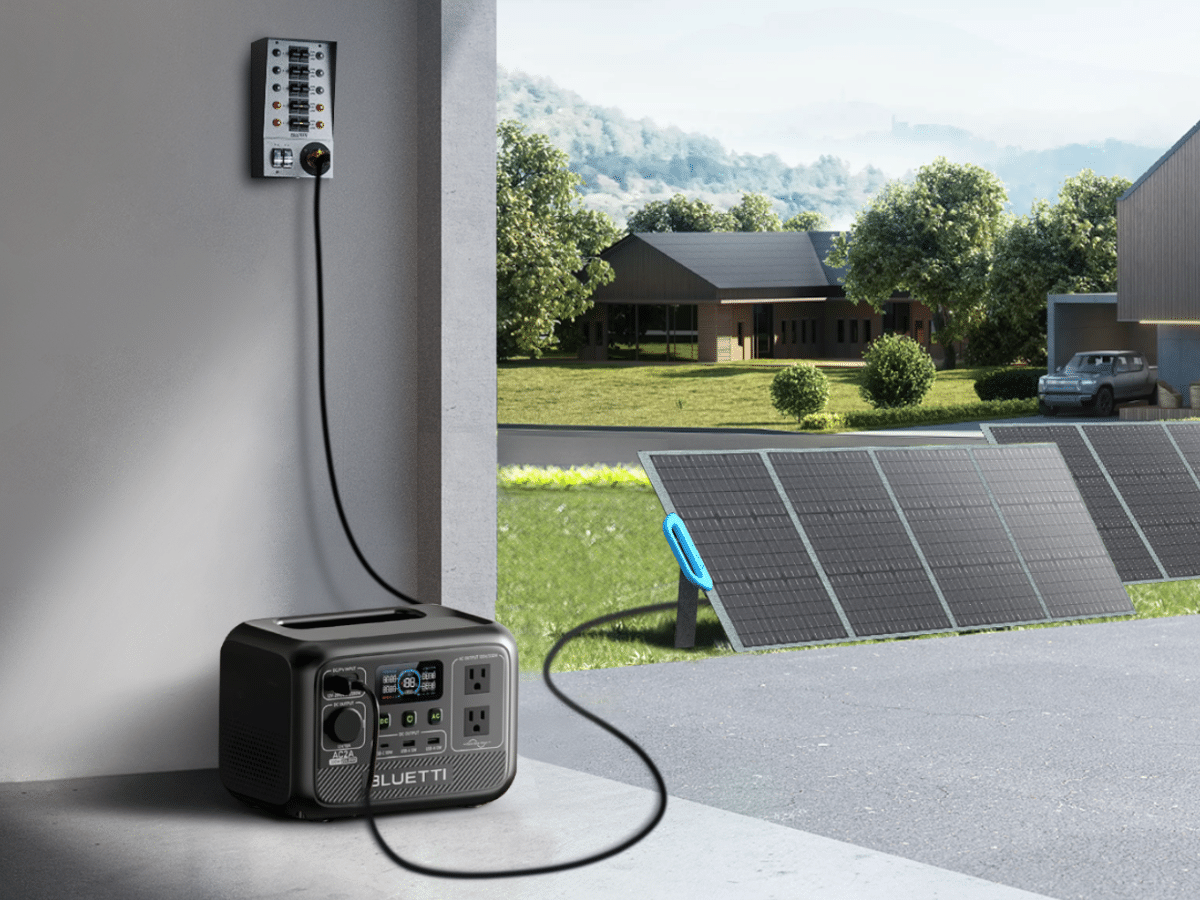 The AC2A Portable Generator Puts Power in the Palm of Your Hand
BLUETTI's new AC2A portable generator picks up where its predecessor—the mighty EB3A—left off. Whereas the EB3A weighs 4.6kg, the AC2A weighs just 3.6kg (7.9 lbs) by comparison. It's also brilliantly compact and travel-friendly, measuring in at about the size of a toaster and fitting into your backpack with ease. Or you can simply grab it by the built-in handle for seamless carry as you take to the world outside your door.
Compact in size perhaps, but the new AC2A delivers serious power and performance to the tune of a 300W AC output with a 600W surge. It comes equipped with six ports—including a high-speed 100W USB-C port and a wireless charging pad—to cover all your portable power needs. Use it to charge everything from smartphones to tablets to LED lights to projectors to CPAP machines, no matter how far off the grid your adventures may take you.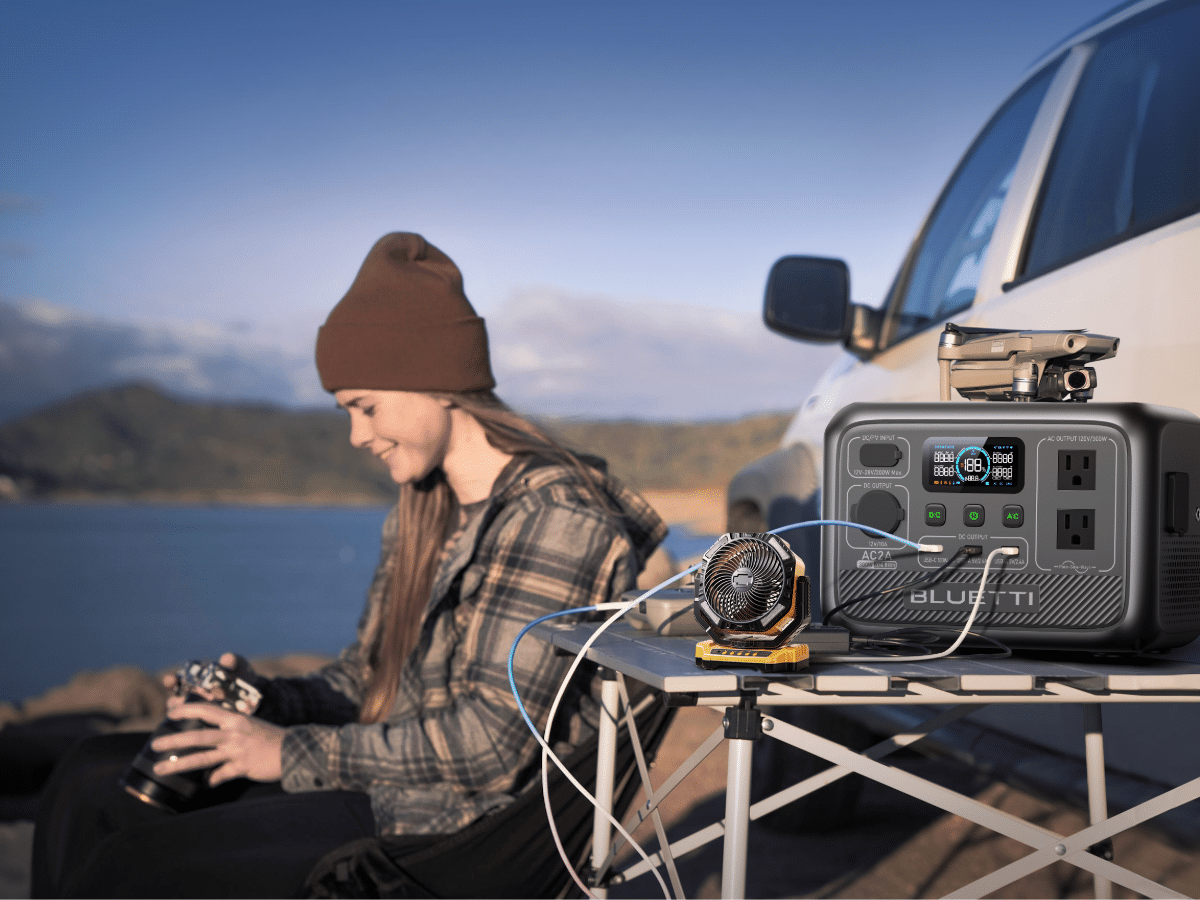 To recharge the AC2A and its LiFePO4 battery, simply plug the station into a wall outlet for 270W input and watch as it fully recharges in a mere 1.4 hours flat. Or you can go with the 200W solar charging option for an eco-friendly solution and one that works in even the deepest wilderness terrain (delivering a full recharge in just 1.5 hours during optimal sunlight).
Speaking of eco-friendly, the AC2A has BLUETTI's lowest no-load loss at just 7.5W and automatically stops charging once it's reached a full charge. This thing is equal parts smart, lightweight, and efficient, and it's ready for all the action you can throw its way.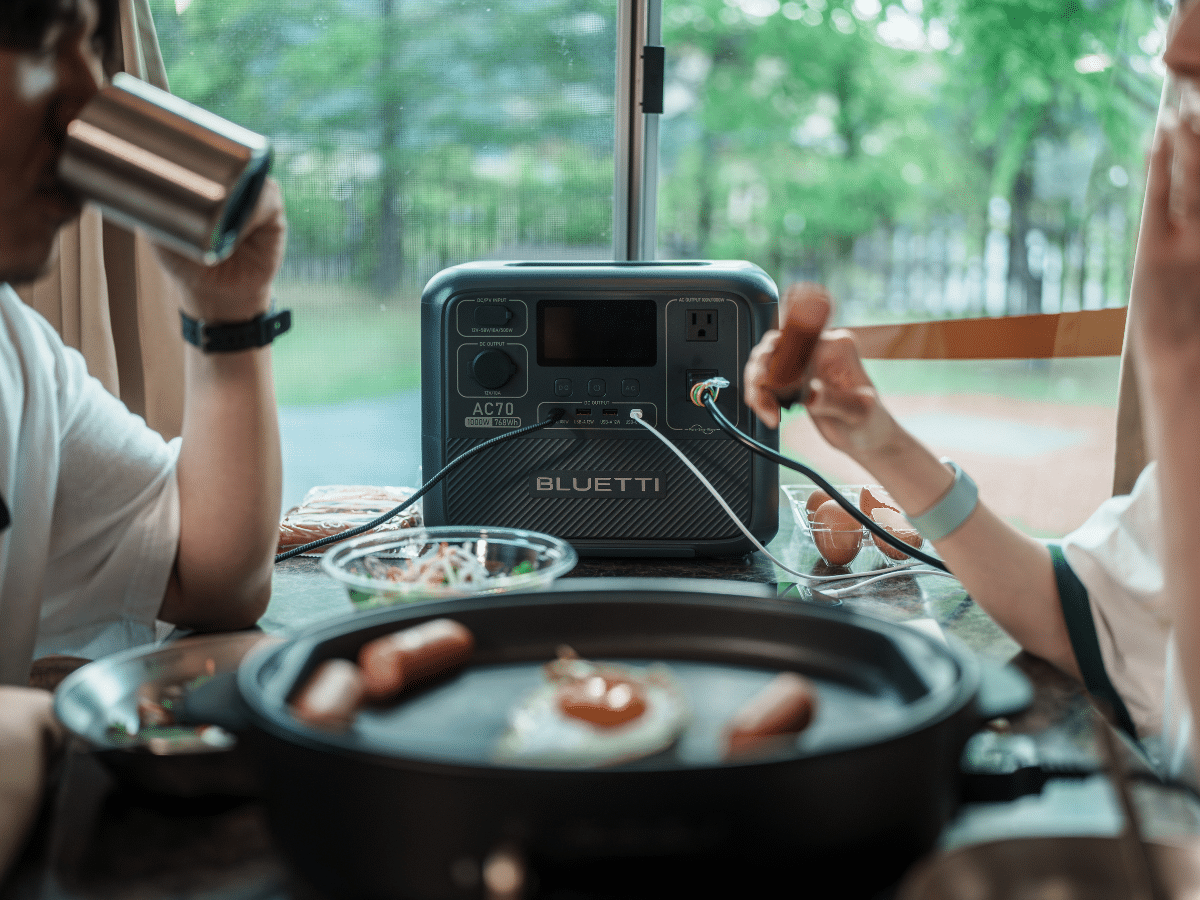 The AC70 Portable Generator is a Mobile Powerhouse
An upgraded version of BLUETTI's popular EB70S power station, the new AC70 comes with a generous capacity of 768Wh to handle long trips or emergency backup scenarios. Featuring a 1,000W continuous output that peaks at 2,000W, it can power everything from refrigerators to coffee makers and various appliances in between. That includes high-inductive load appliances as well, such as mini-kettles, small power tools, hairdryers, and more.
The foremost advantage of the AC70 is its sheer flexibility in terms of charging options and speeds. Charge it using wall outlets, solar panels, other generators, or even car chargers, as it goes from 0 per cent to 80 per cent in 45 minutes and reaches full charge (via 850W AC charging) in just 1.5 hours. Combine it with optimal sunshine and up to 500W solar input and the station will achieve a full recharge in two hours' time, all while you sit back and likewise enjoy the purity of the outdoors.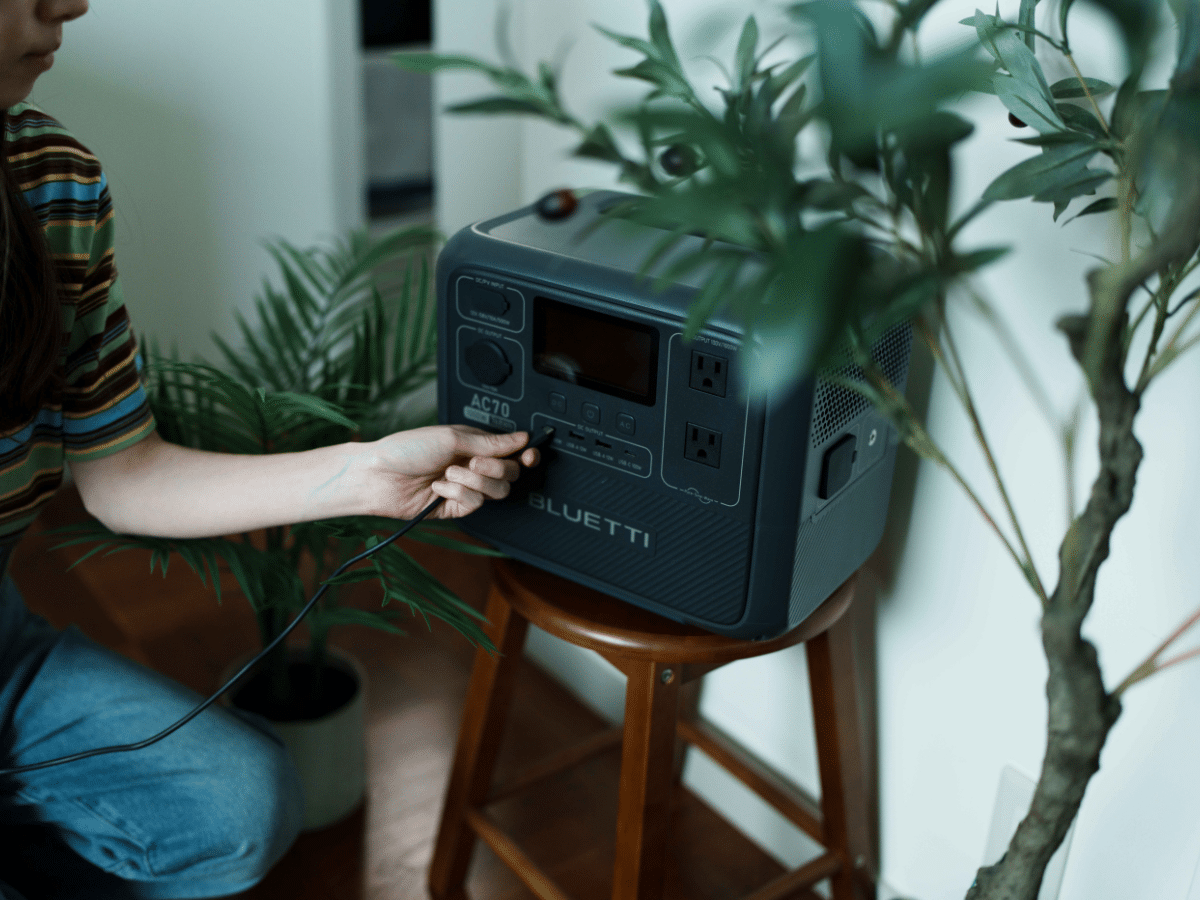 With the AC70, we find BLUETTI doing what it does best in that the brand is continuing to innovate and improve with each subsequent creation. Compared to its precursor, the new outdoor generator charges faster and even comes with an onboard charger, allowing you to power it up via a wall outlet without the need for a bulky adapter. It also features an uninterruptible power supply (UPS) function with a 20-minute switch-over to keep you seamlessly operational during electricity outages. In essence: a true powerhouse!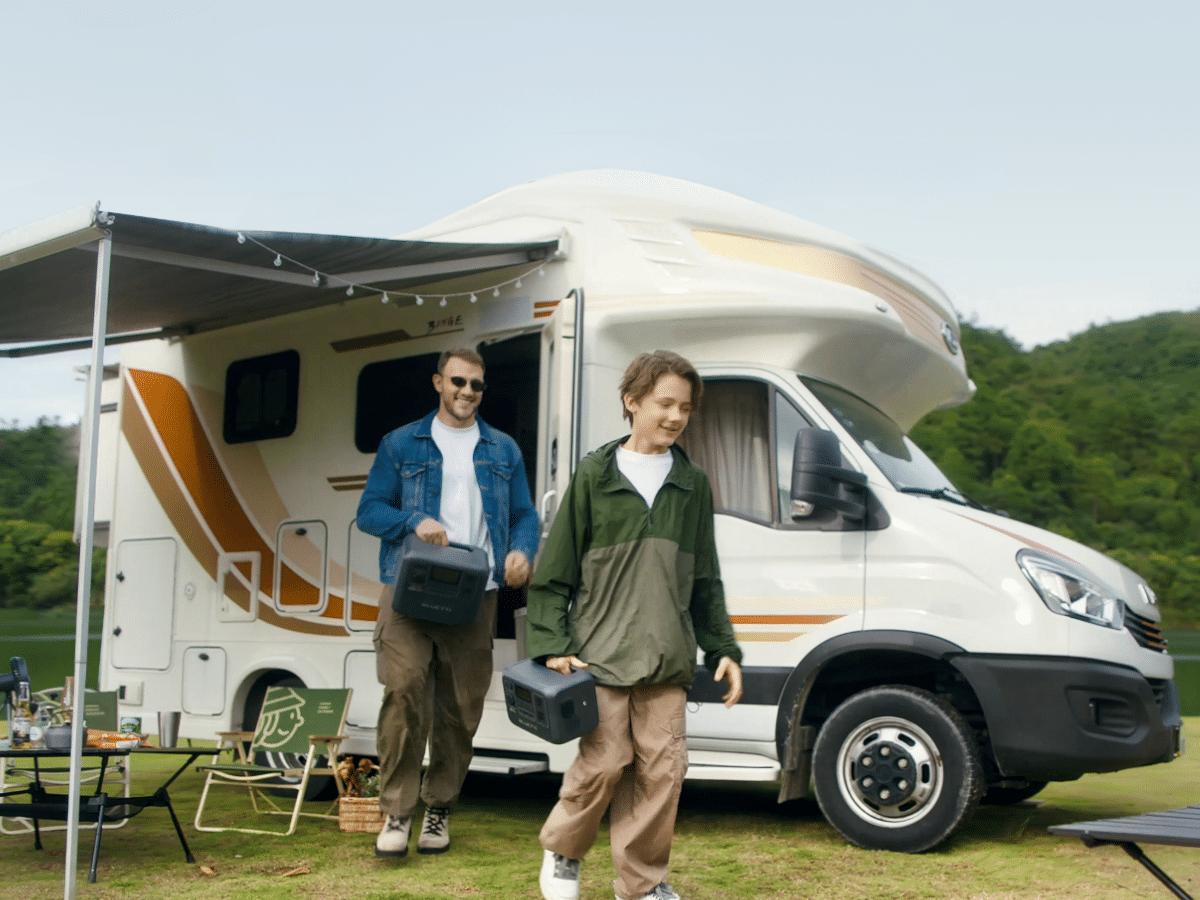 Two Modern Solutions for the Modern World
The wilderness awaits and BLUETTI's new AC70 and AC2A portable generators have you covered across all your outdoor adventures. Both products are fully loaded with intelligent and reliable features, including various ports and an ultra-durable LiFePO4 battery. They're also compatible via Bluetooth with an adjoining app, through which you can monitor charging levels, adjust settings, switch modes, and manage performance in real time.
Backed by an extended five-year warranty, the AC70 and AC2A portable generators officially hit the US market on 3 November. However, you can purchase them a day beforehand at an exclusive early-bird price through either Amazon or the brand's own website. BLUETTI is one of the most trusted names in power stations and they've brought some exceptional upgrades to these latest releases. Don't veer off the grid without one!