14 Best Walking Tracks and Trails in Sydney
Not sure what to do with your weekend? We've got you covered. Sydney has some of the best walking tracks and trails in Australia, amny of which will expose you to our extraordinary wildlife, natural rock formations and even unique and historical Indigenous art. Hiking in Sydney is unlike anywhere else, from coastal walks with beach pit stops to bushwalks that surround you in nature, you're sure to find a walking track that will accommodate everyone.
So, if you want to have a relaxing weekend off to explore, then take a look at our list of what we think are the best walking tracks and trails in Sydney that you won't want to miss out on. Before we get into it, remember to always bring enough water, wear comfortable clothes and most importantly, socially distance.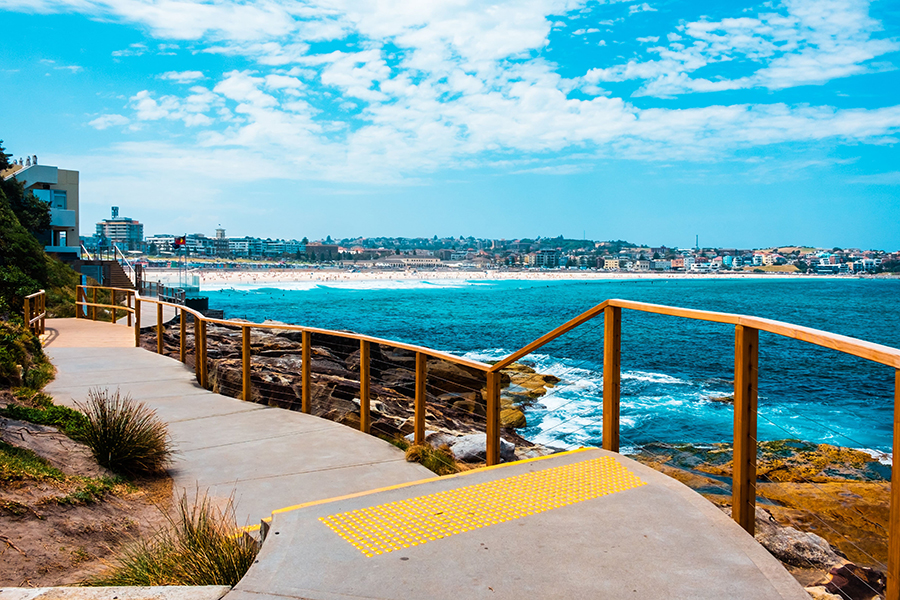 1. Bondi to Coogee
How long is it? 2.5hrs (6km)
We can't start this list without mentioning one of Sydney's most famous coastal walks. The Bondi to Coogee trail is known for its beach pit stops, perfect for a quick swim and bite to eat. You'll have four spectacular beaches to visit on your way, that are completely unique. Bronte beach even has a little rock swimming pool you'll just want to dip your toes in. If you start at Bondi, you'll end up on the cusp of the Coogee Pavilion, where you can enjoy some of the best pizza, cocktails and more.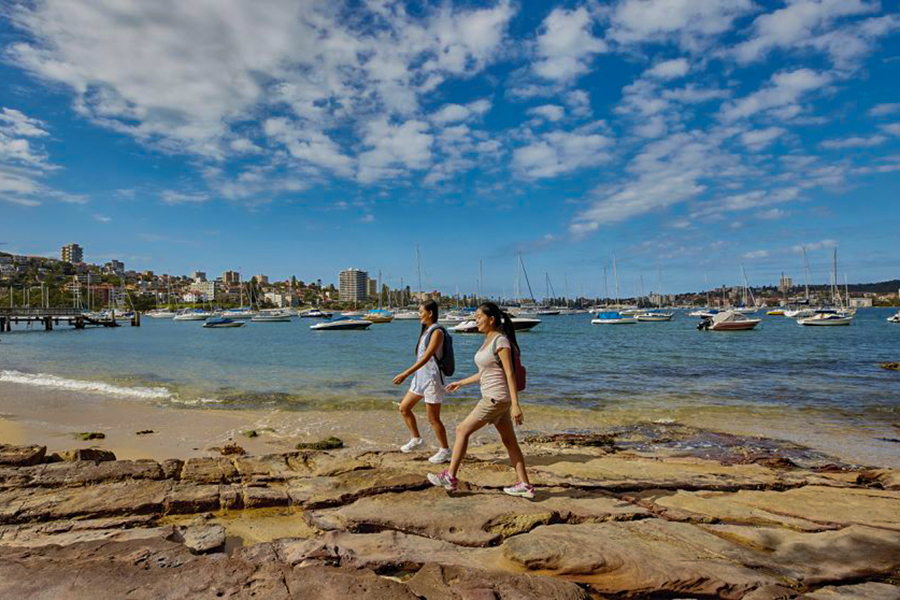 2. Manly to Spit Walk
How long is it? 4hs (10km one way)
The Manly to Spit Walk is relatively new but absolutely stunning. Some of its best attractions include the Fairlight tidal pool, Crater Cove and of course the Spit Bridge. It's a good idea to start this one early so that you have enough time to explore each stop on the way. If you're worried about food, there are great places to eat in both Manly and The Spit. Although this is one of the lengthier walking tracks in Sydney, it is worth it.
---
Featured Video from Man of Many
---
You'll also like:
15 Best Beaches in Sydney
19 Best Steak Restaurants in Sydney
31 Best Bars in Sydney to Add to Your List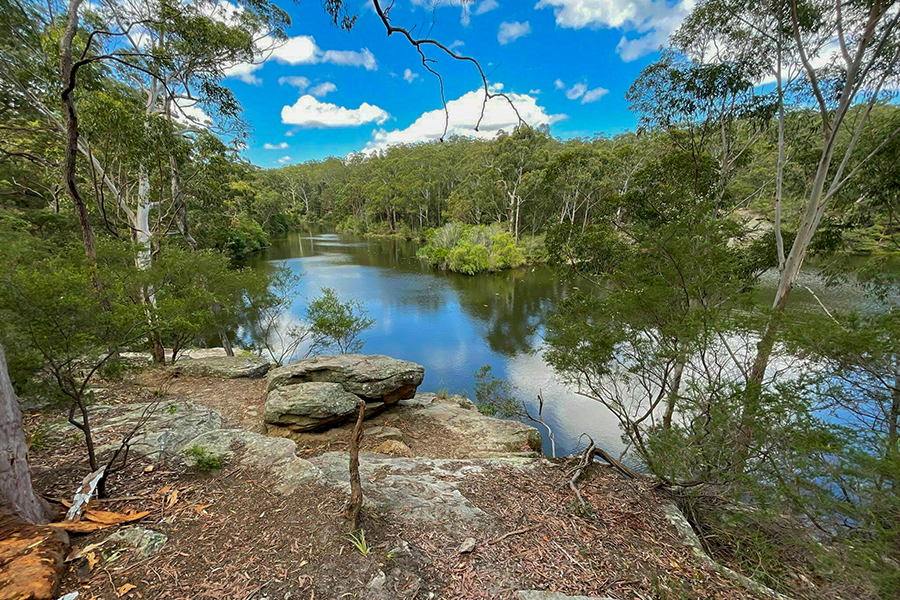 3. Lake Parramatta
How long is it? 2hrs (4.2km loop)
Want to see wildlife in its natural habitat? Then the Lake Parramatta circuit is just for you. This trail is great for bird watching and for picnics, it's also dog friendly which is a big tick in our books. If you're feeling the heat after your walk, jump into the pool – it's completely safe to swim in and will instantly cool you down.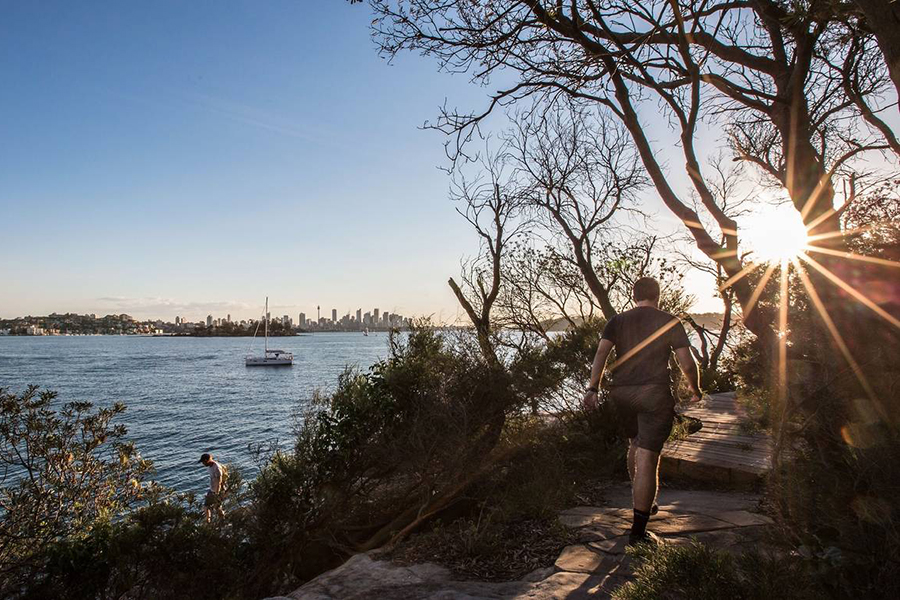 4. Hermitage Foreshore Walk
How long is it? 30mins-1hr (1.8km one way)
This walk takes you on a journey through Sydney's beautiful harbour, you'll even get island views with the Harbour Bridge insight. The Hermitage Foreshore Walk is one you're meant to enjoy, with picnic spots and picture-perfect opportunities. While it is a relatively short walk, we still suggest you spend the whole day here, it's way too pretty to leave. You can start at Nielsen park or Bayview Hill road.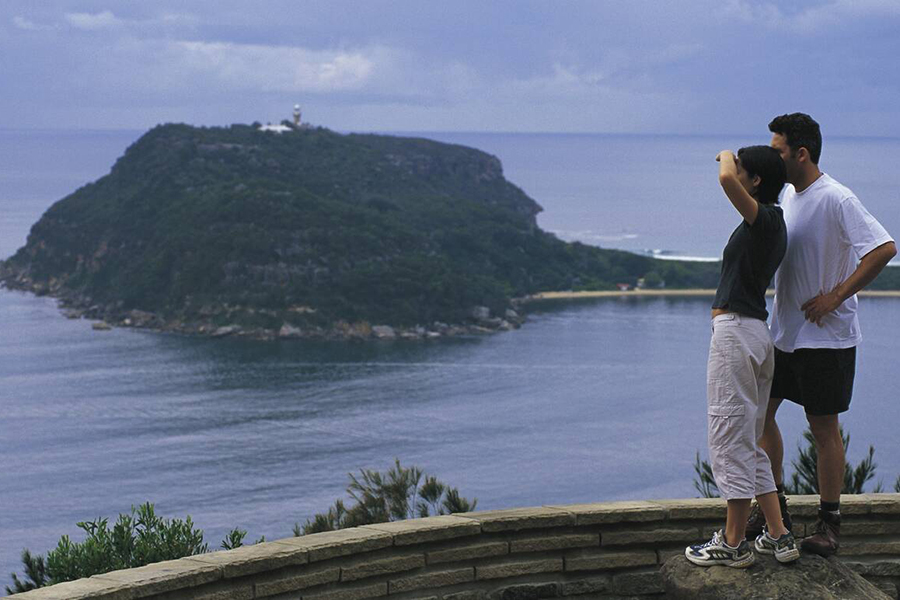 5. Aboriginal Heritage Walk
How long is it? 2.5hrs – 3.5 hrs (4.4km loop)
The Aboriginal Heritage Walk in Ku-ring-gai Chase National Park is a historical masterpiece and definitely one of the best walking tracks and trails in Sydney. With the natural display of Aboriginal art carved and painted onto the rocks, it truly is a wonderful trail to appreciate Australia's cultural heritage. You might want to wear sturdy shoes for this bushwalk as it can often be a tad rocky.
Note: Do not touch any of the Aboriginal rock art or engravings.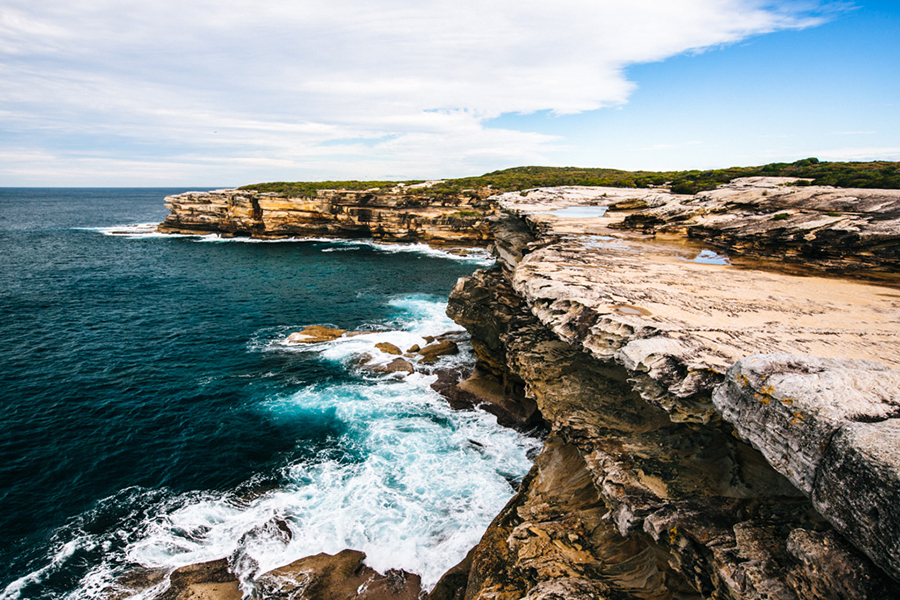 6. Botany Bay
How long is it? 4hrs 15 (12.7km)
This walking trail is a bit of a tough one, but don't let that stop you. The Botany Bay coastal walk gives you some of the most beautiful ocean views Sydney has to offer. You'll also be welcomed at the end by the 70-year old Cape Baily Lighthouse – a little part of history that is always nice to see in a young country. You can start at the end of Polo Street but it's wise to bring a map as it's easy to get lost.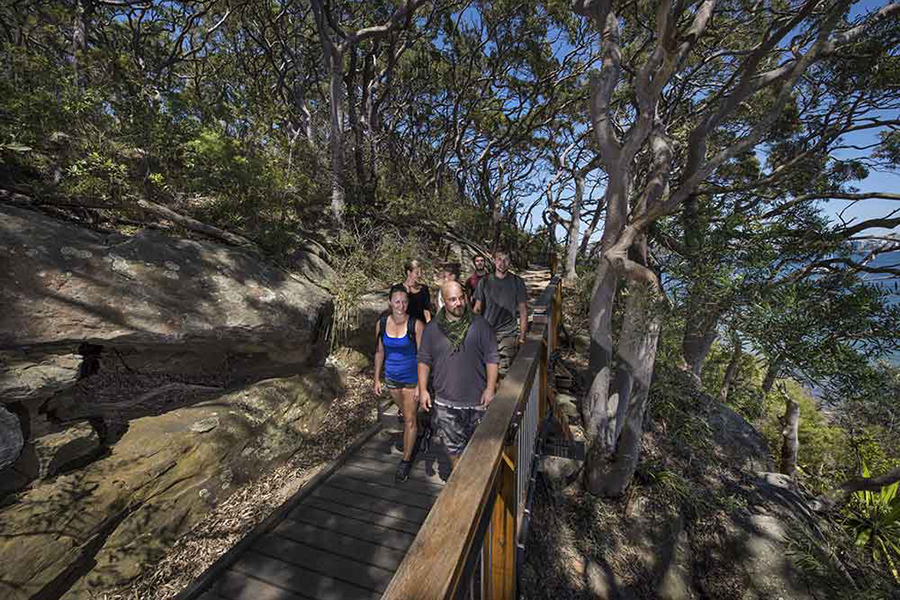 7. Bradleys Head to Chowder Bay
How long is it? 1.5hrs – 2.5hrs (4km one way)
The Bradleys Head to Chowder Bay trail is privy to Sydney's most iconic landmarks – the Harbour Bridge and Opera House. The views you'll see are similar to the ones at Taronga Zoo, but the bonus is this track is completely free. Enclosed by majestic historical trees and Australian wildlife, this bushwalk will definitely make you feel more connected to Sydney.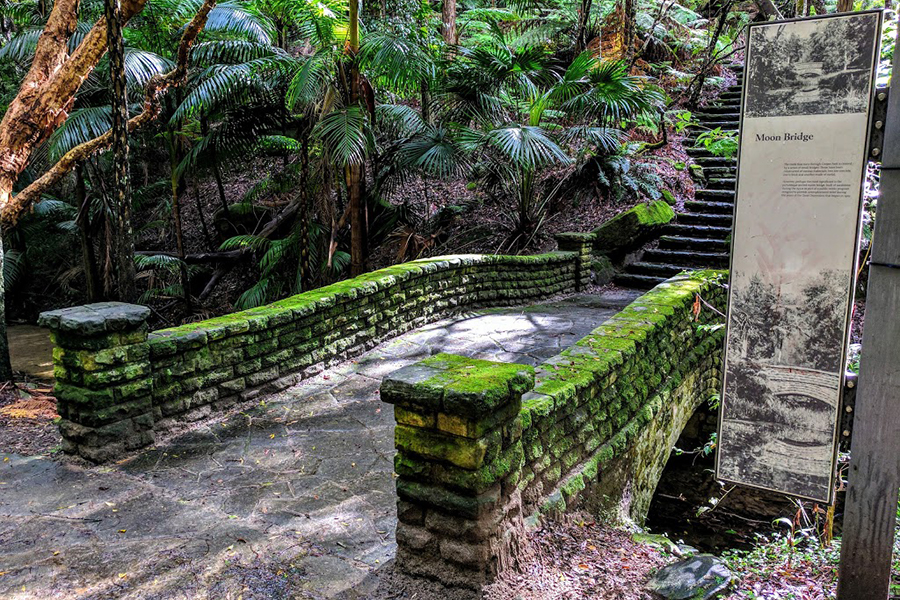 8. Cooper Park Walking Trails
How long is it? There are multiple tracks with varying lengths and times.
Cooper Park offers you a range of walking trails that we're sure you'll love. You won't just be exploring Aussie bushland, but you can also rest, relax, have a picnic or throw around the footy. There's a playground for the kiddies, toilets and most importantly, easy parking. This recreational space is great for a summer's day.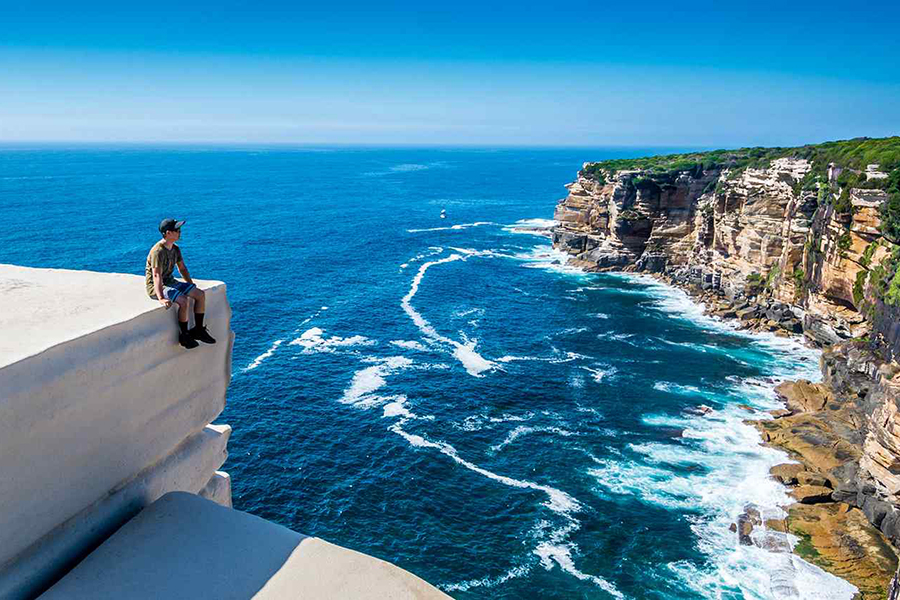 9. Bundeena to Wedding Cake Rock
How long is it? 2hrs (6.8km loop)
Wedding Cake Rock is the most insta-worthy lookout on this list, and it's also one of the prettiest and best coastal walks in Sydney. There's about a 26km hike all along the Royal National Park's coastal track, and this is just one of the glorious stop-offs. The pure white cliff with the deep blue ocean background will definitely take your breath away. Be aware that there's a fence to stop people from risking their lives for that perfect picture – admire the beauty but stay safe. The best way to get onto this track is through Beachcomber Avenue, Bundeena, and go right to the end.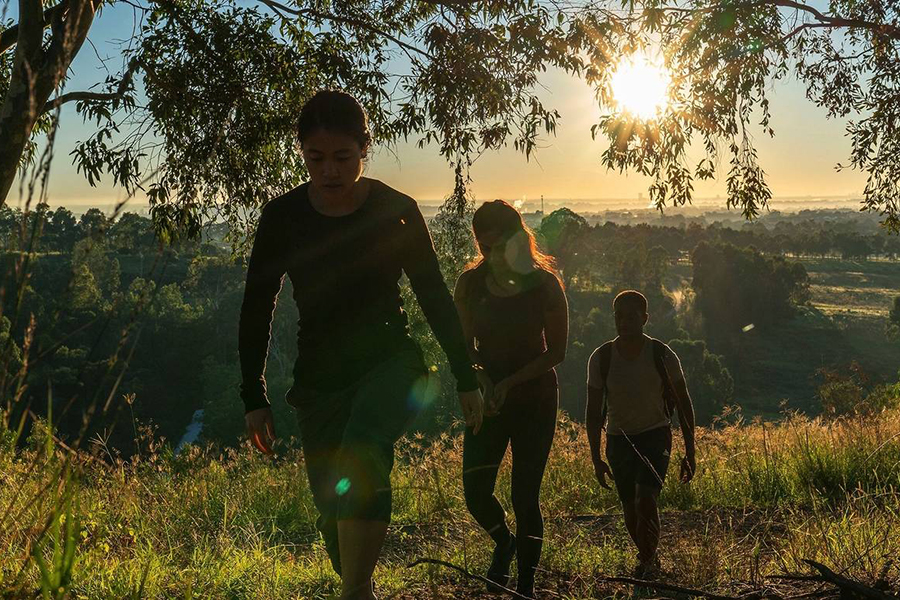 10. The Great West Walk
How long is it? 3-5 days (depending on your level of hike experience).
This hike is not one you should take lightly because it's a whopping 65km route that goes all the way from Parramatta to the Blue Mountains. So why is this on our list? Well, it's all about Western Sydney. It celebrates Western Sydney's unique landscapes, rivers and historical architecture that you'll see on the way. You'll definitely need to pack days worth of food, comfy/durable clothes and shoes and most importantly camping gear.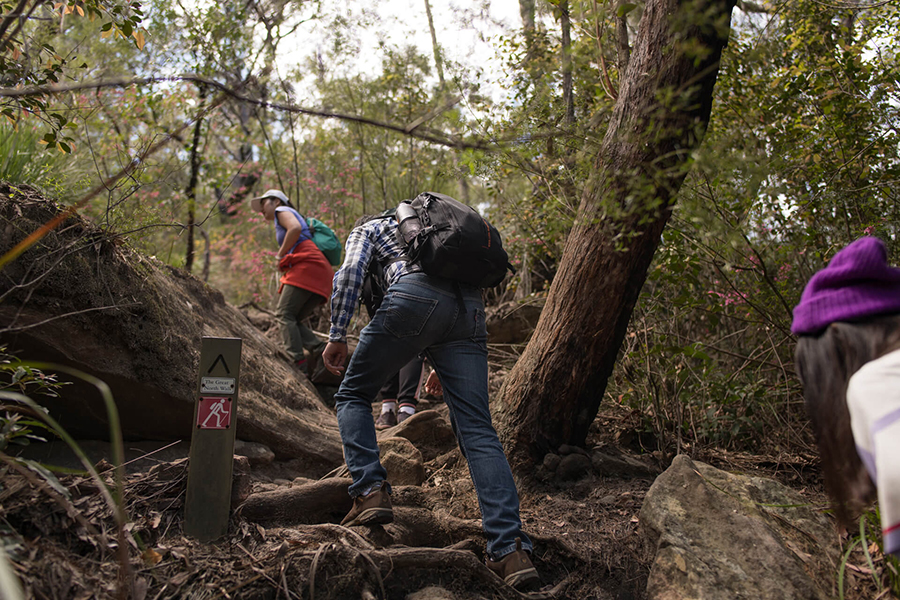 11. Brooklyn to Cowan
How long is it? 5.5hrs (13.4km one way)
Look out! This trail is littered with uphill battles, but Hawkesbury River and Dangar Island's amazing views will be worth it. This one requires a full day, so we suggest you have an early start to maximise your time. You can either begin at Brooklyn or Cowan, however, you should note that Cowan does not have any public toilets or drinking water, so starting at Brooklyn might be better for you.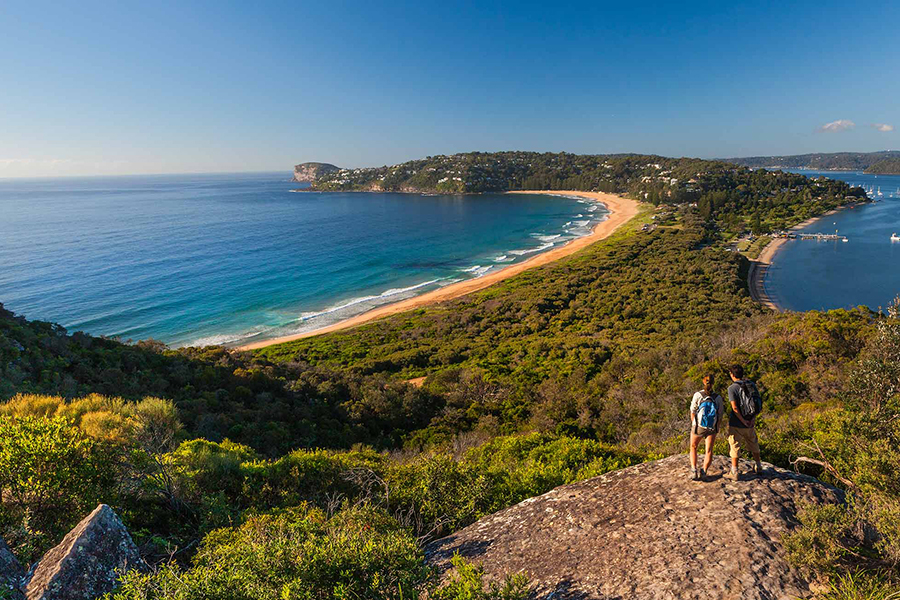 12. Barrenjoey Lighthouse Walk
How long is it? 30mins-1hr (3km return)
Yup. It's the Home and Away lighthouse, also known as Barrenjoey Lighthouse. The walk is relatively easy but does include some steep inclines and uneven ground. This trail gives you a 360º view of the spectacular ocean and Palm Beach. Don't forget to take a photo once you're up there, it's a memory you won't want to forget.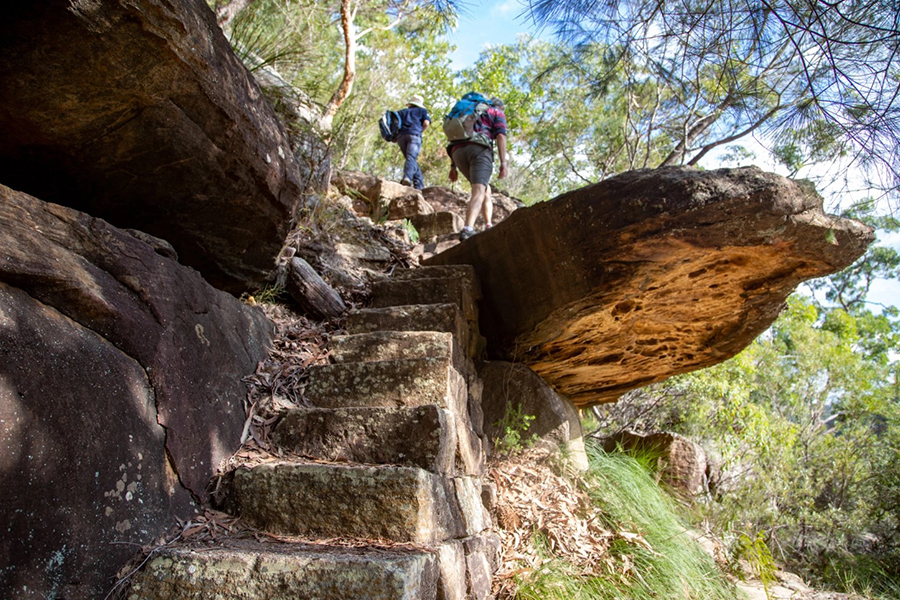 13. Cowan to Berowra
How long is it? 6hrs (12.9km)
The Cowan to Berowra walking track isn't going to be easy, so make sure you're prepared – wear proper grip shoes, take plenty of water with you and don't forget about food. This is another all-dayer, but the view is breathtaking at the Naa Badu Lookout, where you can see the river encompassed by two mountains.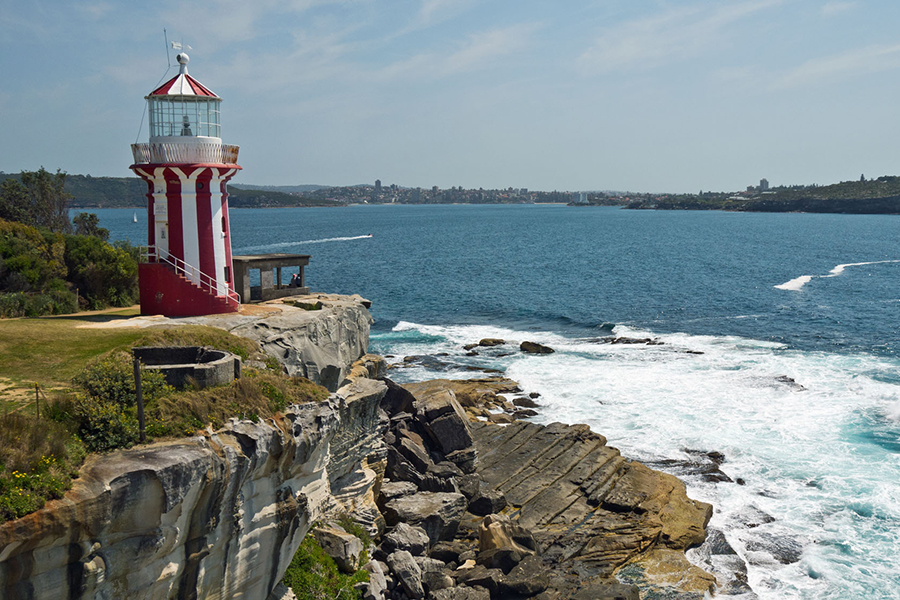 14. South Head Heritage Walk
How long does it take? 30mins -1hr (1km loop).
This is a coastal walk that you'll remember. Starting at Watson's Bay, Sydney's food hub for fish and chips lovers, this easy trail takes you all the way to the Hornby Lighthouse. It's a cute candy cane coloured lighthouse that has an ocean view facing a cliff face. Being one of Sydney's best walking tracks and trails out there, you'll be right by the water, and you'll even pass the Gap, a famous natural icon.
You'll also like:
15 Best Beaches in Sydney
19 Best Steak Restaurants in Sydney
31 Best Bars in Sydney to Add to Your List
General FAQs
Where can I go hiking in Sydney?
If it's hiking you're after, we recommend the Bondi to Coogee walk, Manly to Spit walk, Aboriginal Heritage Walk, Bundeena to Wedding Cake Rock and the Great West Walk.
How long does it take to do the Bondi to Manly walk?
The Bondi to Manly walk is 80km and while it's possibly achievable to complete in 15-20hours, we suggest you take 2-3 days for this one.
Can you walk from Bondi to Watsons Bay?
Yes, you absolutely can! It's a 9km walk and relatively easy.
---
Featured Video from Man of Many