Bridger's Customisable Modular Helmet Can Handle Anything You Throw At It
You want your helmet to be solid, right? After all, that piece of cycling equipment is supposed to protect your head from damage, and if it's already in pieces before the impact, it stands to reason that it will fall to pieces when hit. Bridger Helmets disagrees. Ryan and Peter Eiler, the brains behind the design, have created a modular design for a helmet that allows you to customise your helmet for whatever activity you're involved in, from summer rides to winter adventures.
You'll also like:
POC Kortal Race MIPS is Fitted with an NFC Chip For Your Medical Records
37 Cool Motorcycle Helmets
10 Vintage Motorcycle Helmets For Retro Inspired Style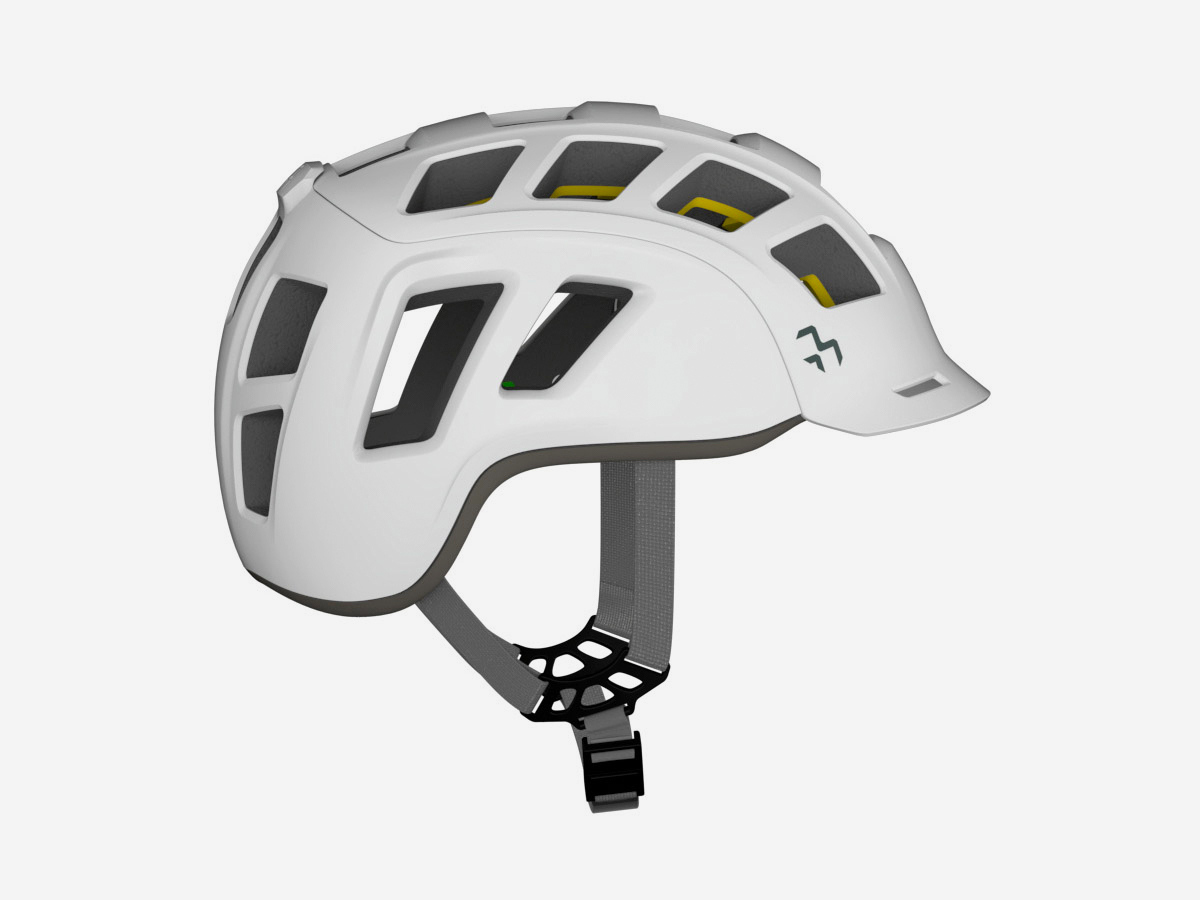 The Bridger helmet allows you to customize your helmet by swapping out the different modules using two shells. The first shell is vented and is meant for warmer weather, while the second shell is insulated for cold weather and even comes with removable earpads. Swapping out components is a snap—literally, thanks to the clipping system. And you won't need any tools to get the job done. You can also swap out parts to change the looks of your helmet as each part comes in a variety of colors.
"We developed a strong belief that helmets could work a lot harder than they do now," says Ryan. "And frankly, we got bored of staring at the same old shell for years on end. Living in Boston, we've seen folks with some extraordinary, makeshift winter helmet setups—and I don't mean that in a good way. If you're riding in tar-melting heat, you can pop on the highly ventilated summer shell. If you're fat biking on a frigid day, the insulated shell and earpads go on in a snap to retain heat."
But what about safety? The helmets use the same technology behind high-end hockey helmets, so you can rest assured that you'll be safe on impact. And speaking of impacts, the blow to your wallet won't be bad either. You can get the Bridger helmet via their Kickstarter campaign for $195, with additional shells priced at $30 to $40.