15 Best Electric Scooters for Adults
It's easy to see why the best electric scooters have their fans. The ultra-mobile additions have become some of the best modes of transport for short-distance travel. Fast and fun, electric scooters offer adults an alternative to the hustle and bustle of traffic, with their lightweight frames easier to carry and store. If you're eager to whiz through town, you're going to want the right one for the job. You'll need to know what materials, wheels, and battery life are best for you, and whether it's even legal to ride one in your state. Luckily for you, we have all that and more, so read on for our list of the 15 best electric scooters for adults.
You'll also like:
9 Best Electric Skateboards to Keep You Coasting
14 Best Electric Bikes Money Can Buy
18 Best Electric Motorcycles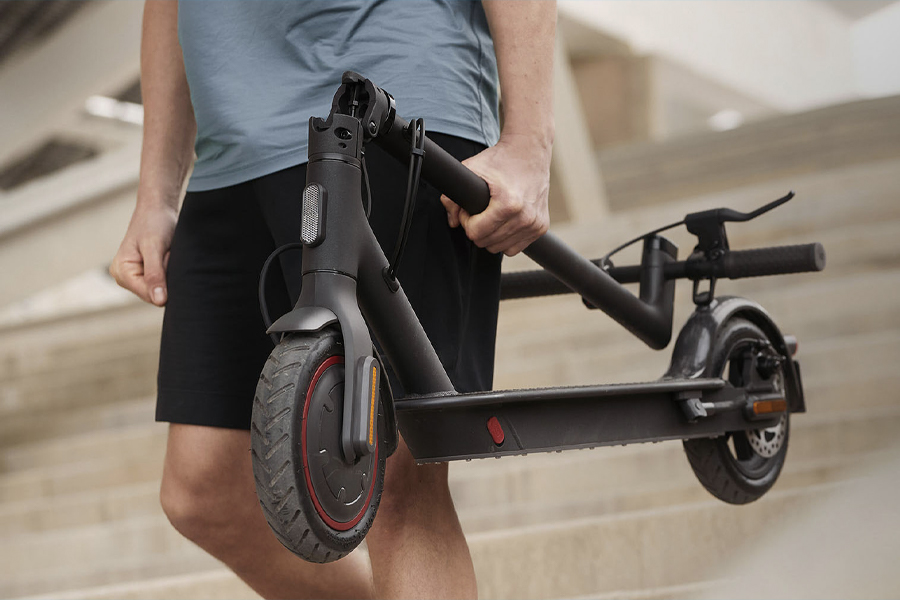 What to Look For When Buying an Electric Scooter
If you want to buy the best electric scooter you can find, it's worth doing your research. Make sure you assess all your options to get a good feel for the product and find something that is worth the investment. Here's what you should be looking out for;
Materials
Much like with cars and bikes, you'll want a scooter that can take the bumps and jumps of city terrain. Unlike cars, however, you'll also want something light enough to carry up and down the scooter-er's worst nightmare – stairs. Be on the lookout for electric scooters made of aluminium or carbon fibre, as these materials are lightweight as well as sturdy. You'll want to avoid plastics, as they provide little protection on impact, and over time will become brittle and weak.
Wheels
Much like with the materials of your electric scooter, you'll want a set of wheels that are sturdy and long-lasting. The more you use your electric scooter, the more important you'll find the wheels to be. Suspension will ensure a smooth ride across all terrains, while eight to ten-inch wheels will ensure solid traction through rain, hail, and shine (just wear a helmet through the hail).
Battery Life
A solid battery life can be a trade-off for weight with electric scooters. Obviously, the larger the battery, the longer you can ride for, but this also means that the battery will be heavier. If you can charge your scooter between trips, you may be able to get away with a smaller battery. Partnered Bluetooth apps can help monitor battery levels, as well as the overall well-being of the electric scooter. Through these associated apps, you can also switch your scooter between economical and sports mode, to save or use battery when needed.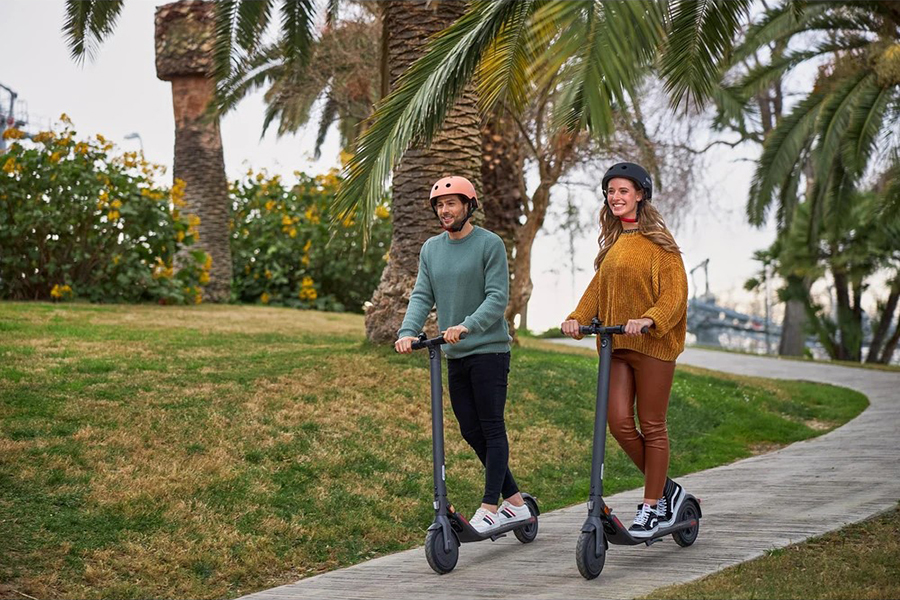 Are Electric Scooters Legal in Australia?
Unfortunately, the laws surrounding electric scooters, or 'rideables', differs from state to state in Australia. The rules for each state at the time of writing this article are as follows:
New South Wales – According to a spokesperson for Transport for New South Wales (TfNSW), electric and motorised scooters do not comply with the safety standards of the roads. This means they are illegal on roads or footpaths.
Queensland – In Queensland, electric scooters or rideables with a top speed of 25km/h are allowed to be ridden on footpaths and local streets (not main roads or CBD streets) by those 16 years or older.
Victoria – In Victoria, it is legal to ride an electric scooter on footpaths, not the bike path. This excludes motorised skateboards.
South Australia – In South Australia, it is illegal to ride an electric scooter on roads or footpaths.
Western Australia – In Western Australia, electric scooters with a top speed of 10km/h are considered legal on footpaths, but anything over this is illegal.
Northern Territory – In the Northern Territory of Australia, electric scooters are considered to be motor vehicles and must be registered for use on roads, footpaths and other public spaces.
Canberra – Electric scooters are illegal in Canberra, as they do not meet the minimum standards for safety.
Tasmania – Finally, in Tasmania, a motorised scooter is legal, as long as it can travel no faster than 10km/h. Now, let's move on to the fun bit.
Best Electric Scooters for Adults
Now it's time to get yourself moving. Strap your helmet on and prepare for a wild commute. Here is a list of the 15 best electric scooters for adults.
1. Segway Air T15
Kicking off our list of the 15 best electric scooters for adults is the Segway Air T15, a Segway that looks like it was sent back from the future. While this electric scooter doesn't run on vegetable scraps like the DeLorean, this lightweight, collapsible scooter has plenty of power to get you through the day. Its lightweight, aluminium-magnesium alloy framing making carrying the scooter a breeze, while also being durable for everything you throw at it.
Company: Segway
Speed: 20km/h
Weight: 10.5kg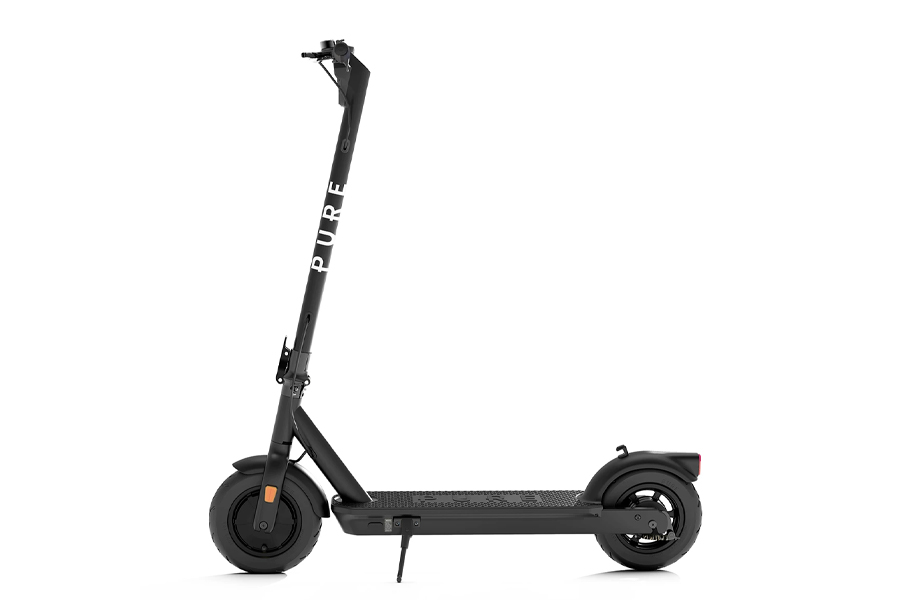 2. Pure Air
For an all-round great electric scooter, look no further than the Pure Air. This affordable entry to the market boasts ten-inch wheels, water-resistant materials, a headlight and more. Its inbuilt, backlit display shows battery level, speed, and an odometer to track your travel. If you're new to the game, the Pure Air may just be the best scooter for you.
Company: Pure Electronics
Speed: 25km/h
Weight: 16.5kg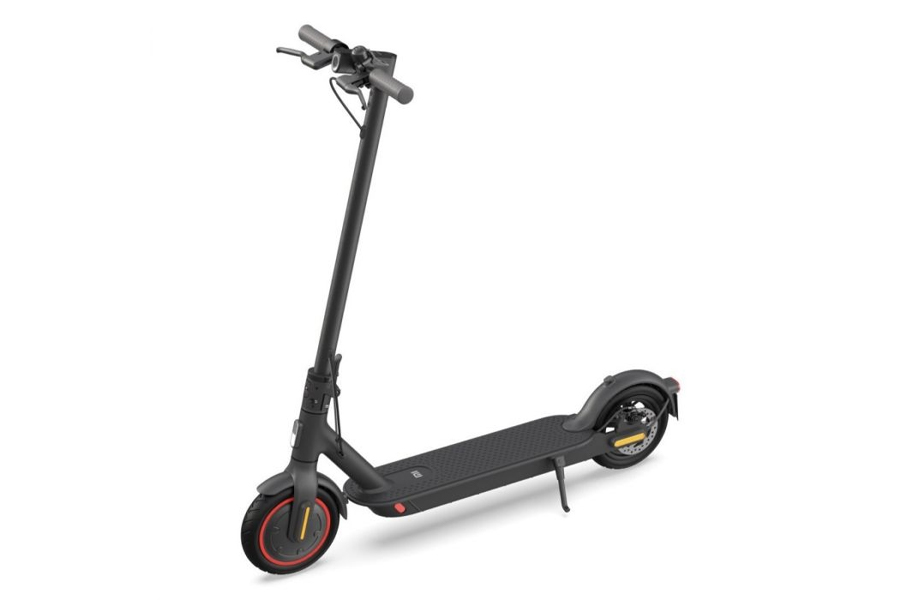 3. Xiaomi MI Pro 2 Electric Scooter
While you may be more familiar with Xiaomi's phone products, you'll find the same quality in their Xiaomi MI Pro 2 Electric Scooter. Being both collapsible and high powered, this is a great model for those with limited space and a need for speed. The stability of this model is thanks to its well-built design, made of aerospace-grade aluminium.
Company: Xiaomi
Speed: 25km/h
Weight: 14.2kg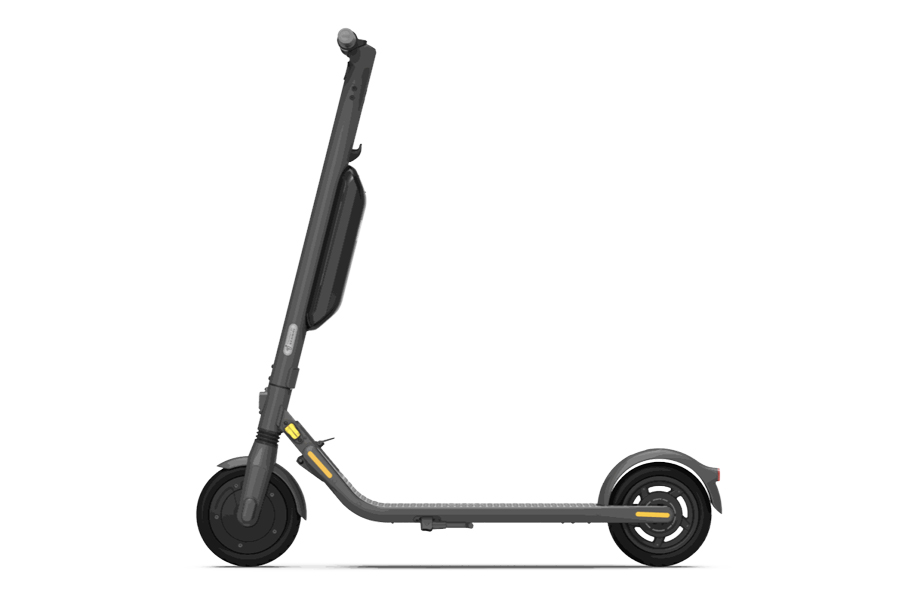 4. Segway Ninebot E25 Electric Scooter
Our second electric scooter from Segway, the Ninbot E25, is another great option for adults. This version is packed with accessories, from cruise control to dual-density wheel suspension. Collapsible for easy transport and storage, you also have the option of adding an additional battery pack for more range. This may just be one of the best options on our list.
Company: Segway
Speed: 25km/hr
Weight: 14.3kg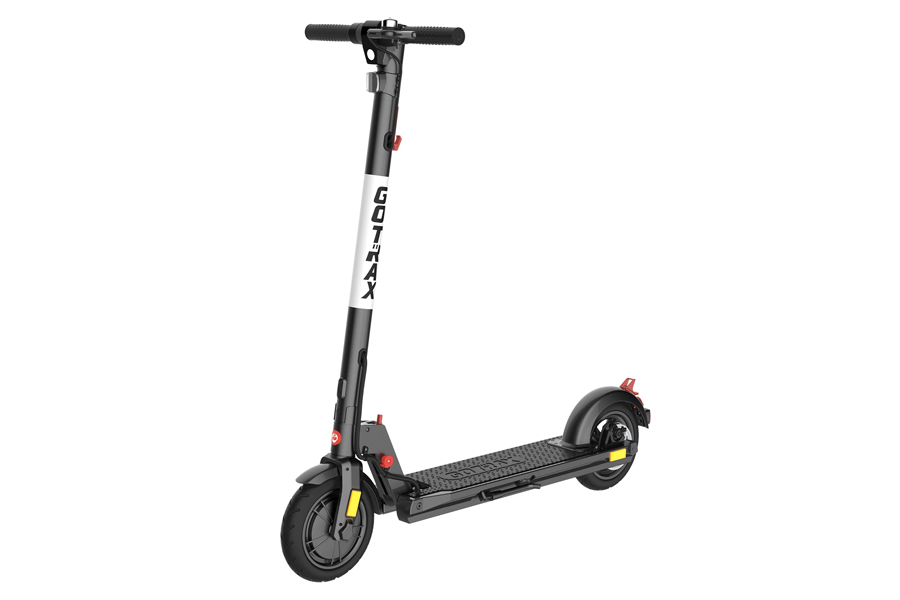 5. GOTRAX XR Elite
The GOTRAX XR Elite electric scooter is a scooter you can have for a lifetime. If overtime parts corrode or fail, you can order replacements from COTRAX themselves, meaning you won't be without your scooter for long. The XR Elite model has dual breaking for a fast response, as well as an inbuilt LED display in the handlebars for battery level, speed, and cruise control.
Company: GOTRAX
Speed: 25km/h
Weight: 14.46kg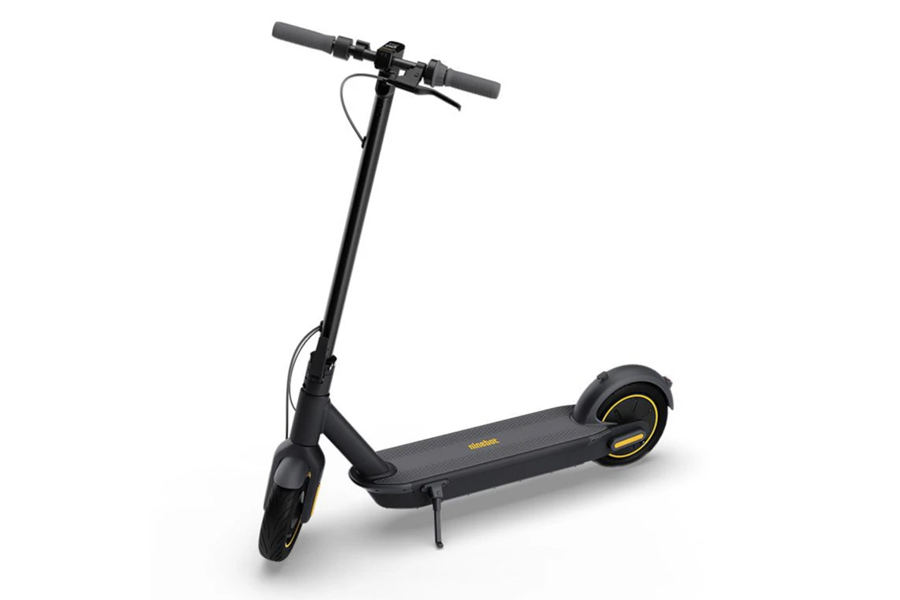 6. Segway Ninebot Max G30
The Segway Ninebot Max G30 is another addition with all the bells and whistles. With four different speed options to choose from, you can customise how you ride across different terrains. The scooter also has a high waterproof rating, so you'll only see to worry about yourself in a downpour. The suspension and shock absorbers will also stop you from getting thrown off your ride.
Company: Segway
Speed: 30km/h
Weight: 17.5kg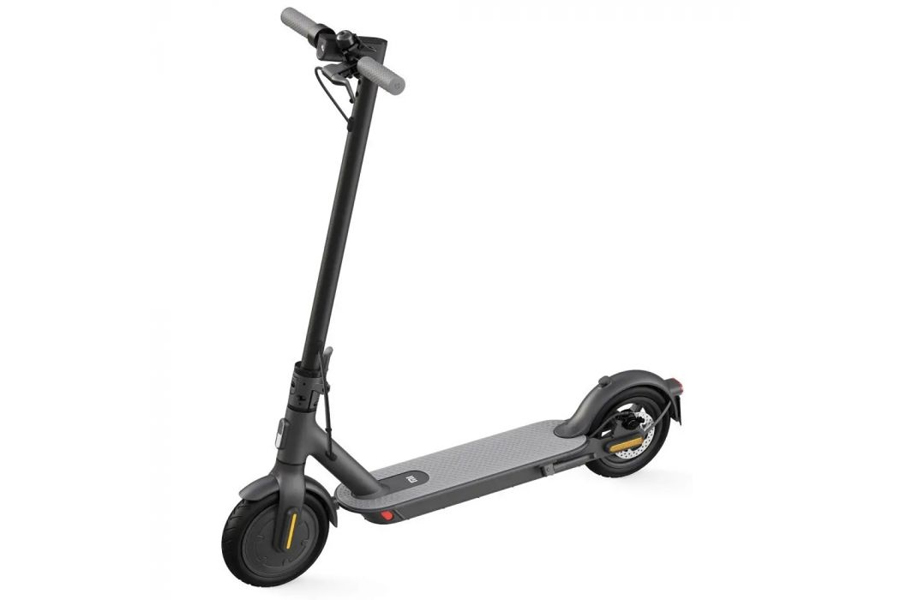 7. Xiaomi MI 1S
The Xiaomi MI 1S is the big sibling to the previously mentioned Pro 2 model. This aluminium electric scooter folds for light, simple storage, and the partnered Bluetooth app will display battery levels and a history of distances travelled. For such a lightweight model, the Xiaomi MI 1S has an exceptionally large battery life, with can be conserved further through the partnered app.
Company: Xiaomi
Speed: 25km/h
Weight: 12.5kg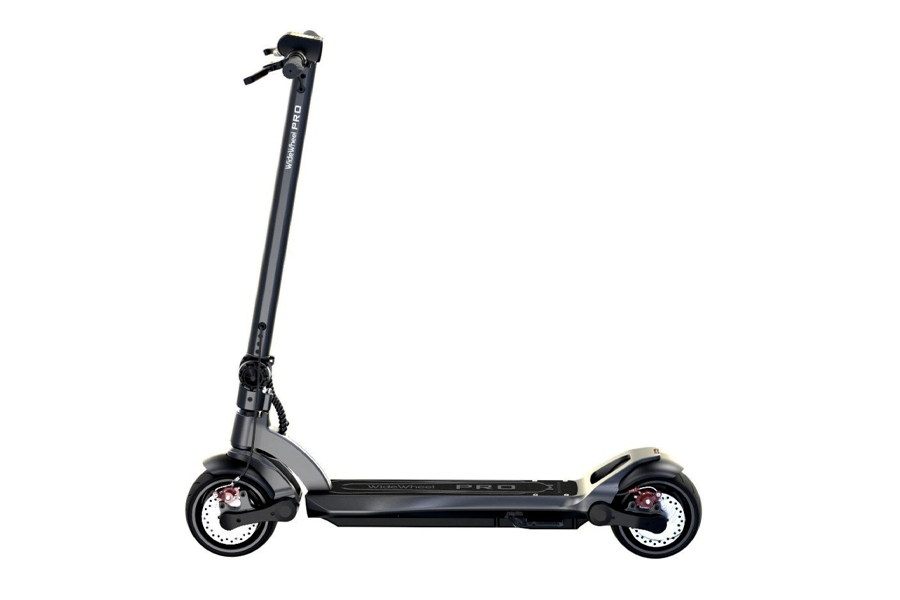 8. Mercane Pro WideWheel 2020
As the name suggests, the Mercane Pro WideWheel 2020 has wide wheels. These wide wheels all but guarantee stability for your ride, and a better grip for acceleration. Its large battery and economical power usage mean that you'll get more from a full charge. For a fast and efficient option, Mercane's Pro WideWheel 2020 is a great choice.
Company: Mercane
Speed: 30km/h
Weight: 16kg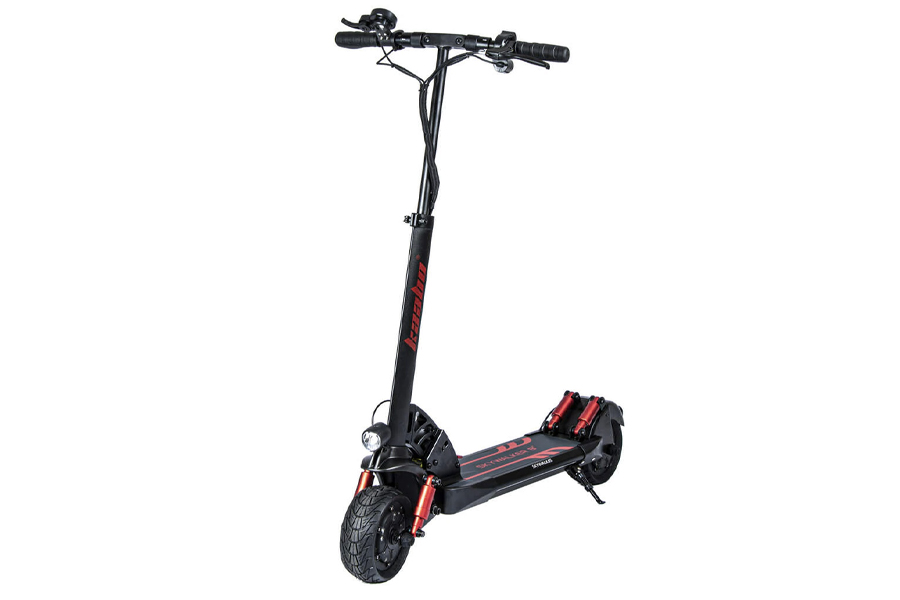 9. Kaabo Skywalker 8S
The Kaabo Skywalker 8S is one beefy option. Kitted out with a matte black finish, this surprisingly collapsible scooter is great for your morning commute (although a little heavy to carry). Its wheels work in all weather, with front and back shock absorbers for anything that comes your way. With a solid battery life, the Kaabo Skywalker 8S is everything you need and more.
Company: Kaabo
Speed: 40km/h
Weight: 22kg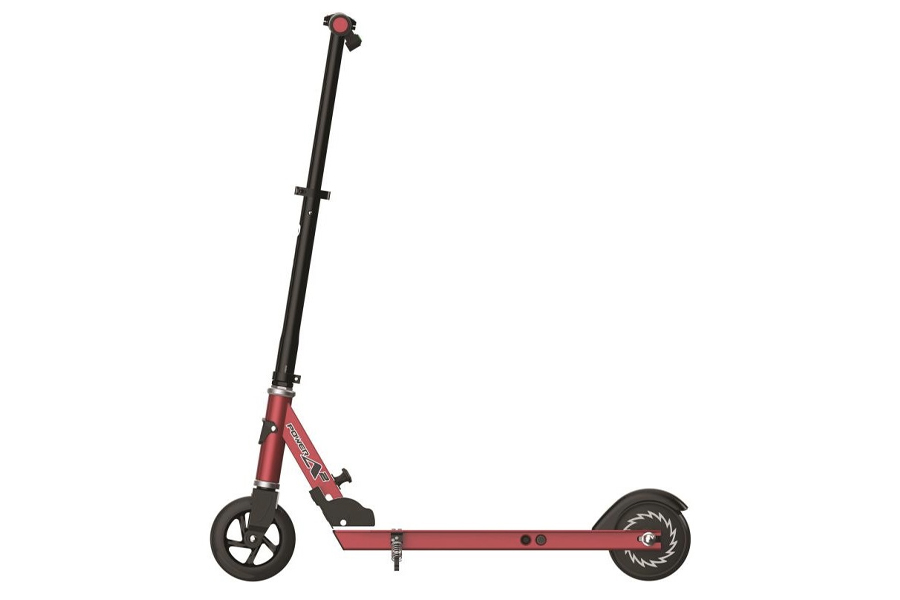 10. Razor Power A2
While this may look like a regular option from your childhood, the Razor Power A2 is more than meets the eye. This compact, light, collapsible scooter is perfect for those short distance trips around town. And by short, we mean short, with a battery life of 40 minutes. Unfortunately, that's the trade off for such a compact option, but maybe that's all the power you need for your commute.
Company: Razor
Speed: 16km/h
Weight: 6.46kg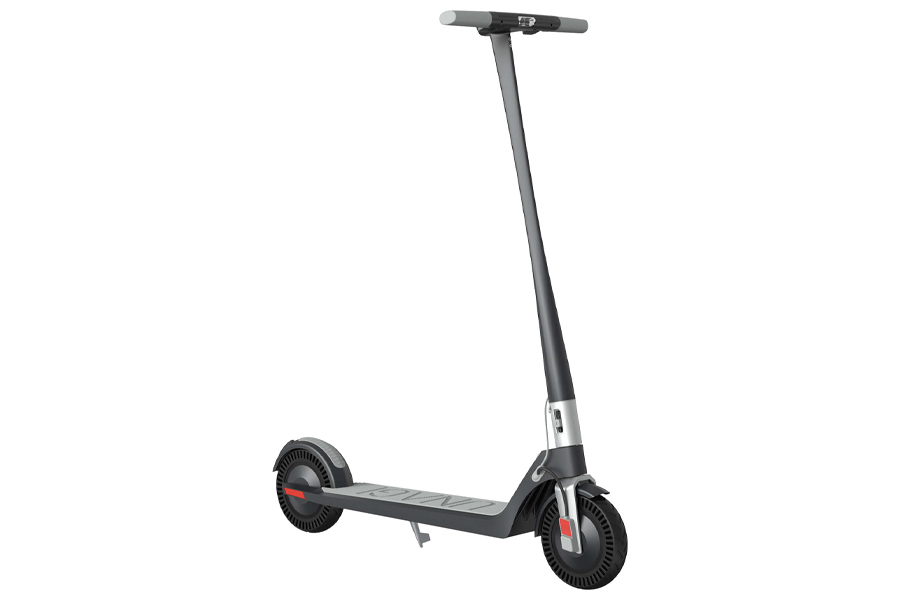 11. Unagi Model One E500
If you're looking for a stylish option, look no further than the Unagi Model One E500. This sleek model will have heads turning as you speed by, coming in a range of colours. Luckily, style doesn't take away from functionality, as the Model One E500 is packed with features. Collapsible, three modes of riding, and an LCD display. You can't go wrong with a Unagi Model One E500.
Company: Unagi
Speed: 25km/h
Weight: 12kg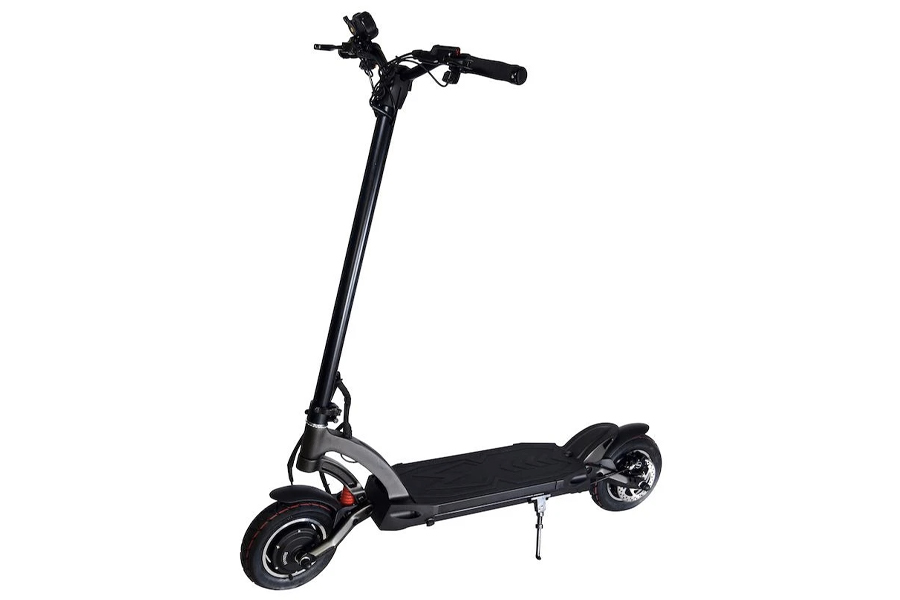 12. Kaabo Mantis Pro
As the 'Pro' title suggests, the Kaabo Mantis Pro has all the improvements you'd need from the standard electric model. Touting faster acceleration, a bigger battery, and stronger breaks for the aforementioned acceleration, get where you're going faster with the Mantis Pro. And we mean faster, with a max speed of 60km/h. With many claiming this to be the best electric scooter of 2020, you'd have a hard time finding a better ride.
Company: Kaabo
Speed: 60km/h
Weight: 30kg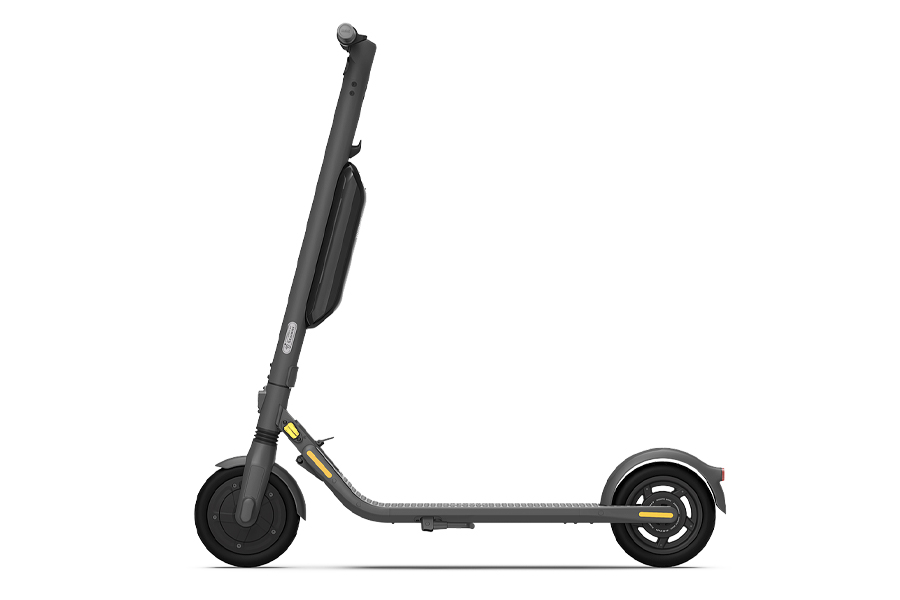 13. Segway Ninebot E45 Electric Scooter
Following on from the E25 model, the Segway Ninebot E45 Electric Scooter is the best option for battery life. With a large additional battery pack pre-installed, charging after every trip will be a thing of the past. Along with this battery life, the E45 has nine inch tires, with shock absorbers and foam suspension to boot.
Company: Segway
Speed: 25km/h
Weight: 16.4kg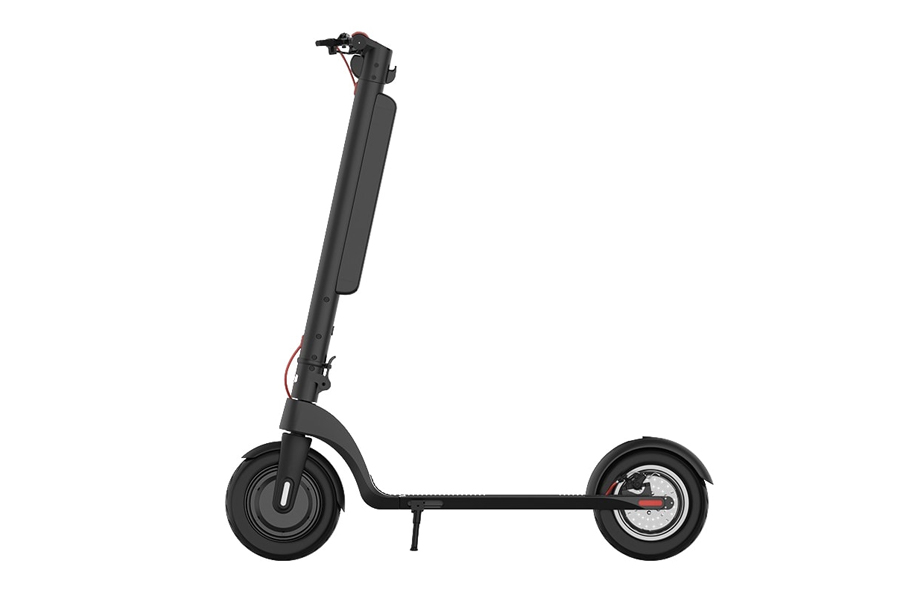 14. TurboAnt X7 Pro
The TurboAnt X7 Pro is certainly one of the faster options on our list, as the name may subtly suggest. Along with its speed, the scooter has ten-inch wheels for a more comfortable ride. With its removable battery, you can charge up indoors without tracking dirty wheel marks through the house. If you've got somewhere to be, fast, then go for the TurboAnt X7 Pro.
Company: TurboAnt
Speed: 32km/h
Weight: 15kg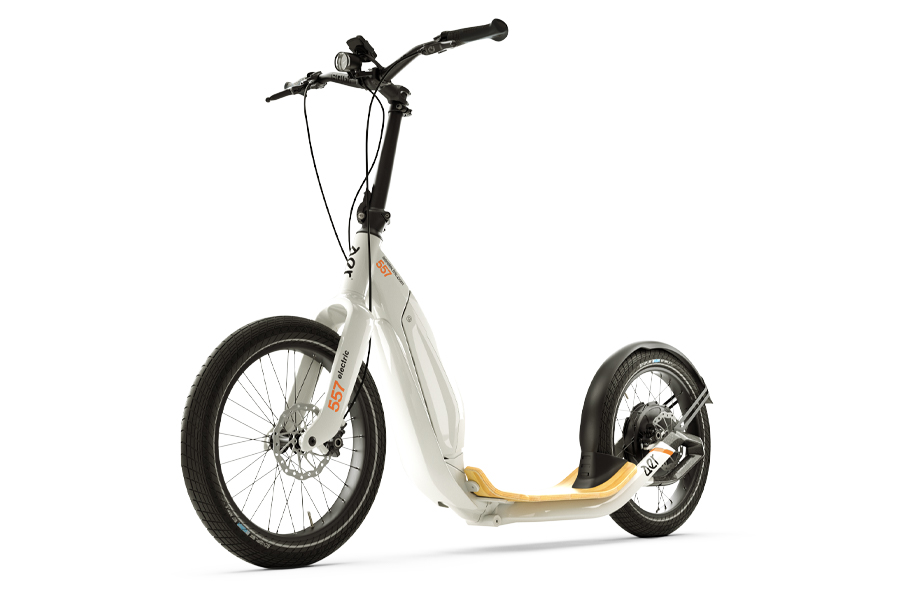 15. AER 557
Closing out our list of the best electric scooters for adults is the AER 557, a model with all the style and design of a bike. If you're looking to really race around town, this electric scooter can take you there in a flash, with its scary speed and luxury design. With its 20 inch wheels, you'll glide over obstacles on your path, and its wide bamboo deck will make for a comfortable ride. If you're looking to ride in style, ride the AER 557.
Company: AER
Speed: 43km/h
Weight: 23.5kg
You'll also like:
9 Best Electric Skateboards to Keep You Coasting
14 Best Electric Bikes Money Can Buy
18 Best Electric Motorcycles
General FAQs
What is the fastest electric scooter?
When it comes to the fastest electric scooters, the Kaabo Mantis Pro may be your best option. The compact model can travel at speeds of up to 60km/h.
What electric scooter has the longest battery life?
According to recent reviews and information provided by the brand, the Segway Ninebot E45 is the electric scooter with a substantial battery life. The model comes with a large additional battery pack pre-installed, meaning you can head out on long-form adventures.
Can you ride an electric scooter off road?
Unfortunately, most electric scooters are made for suburban streets and roads, not for off-roading.