Seven Seas Yachts may be new to the market, but they're calling on the old to make their mark. Using the 1959 Porsche 356 and the Gentleman's Runabout boats of the 1930s as inspiration, the boat maker is introducing the Hermes Speedster boat—a classic boat line that has been updated with modern efficiency and comfort.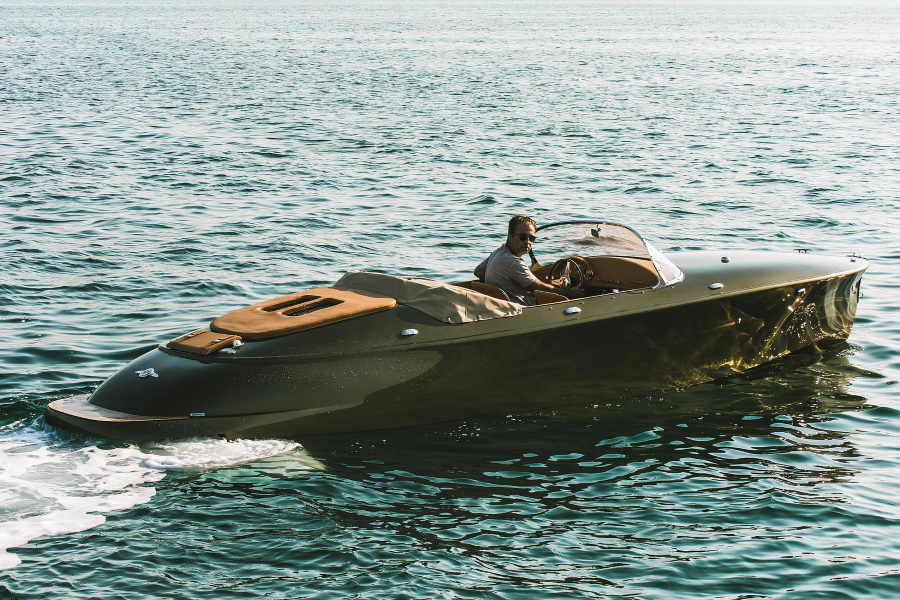 "Every part of this vessel is painstakingly assembled by master craftsmen, and only the finest materials are used," boasts Seven Seas. Nicolas Politis was brought in to design the curved, hydrodynamic hull of the Hermes. That hull creates a very low drag resistance for the 6.75 meter craft. With a Rotax 1503 NA 155hp engine, the Hermes can easily transport up to five passengers and can reach a top speed of 74 kilometers per hour. When the Hermes approaches that top speed, the hull lifts out of the water, which keeps a nearly horizontal attitude. The entry angle of 72 degrees allows the Hermes to cut through waves easily. Even more efficient, the Hermes uses only 5.5 liters of fuel per hour, making it "the most efficient production boat in the world." You can also elect to purchase the Hermes Speedster with a 100KW electric drive.
Calling on the 1930s era Gentleman's boats, the Hermes sports custom retro gauges. Just like the gauges, there are plenty of other parts that are custom—and that's a big part of the point of the Hermes. Owners can request that every detail of the boat, down to the stitching, be customized. The Hermes comes with 11 hood colors and 15 genuine leather interior options. It also comes with Clarion loudspeakers, an underwater white LED light, and a handcrafted 60s-style wood steering wheel. The boat is painted in certified marine metallic colors, and is then coated with anti-scratch varnish, which is polished by hand.
Seven Seas Yachts perfectly channels classics to bring the Hermes Speedster to market. With fully customizable and luxurious trappings, and the most efficient powertrain, this is a true collector's item.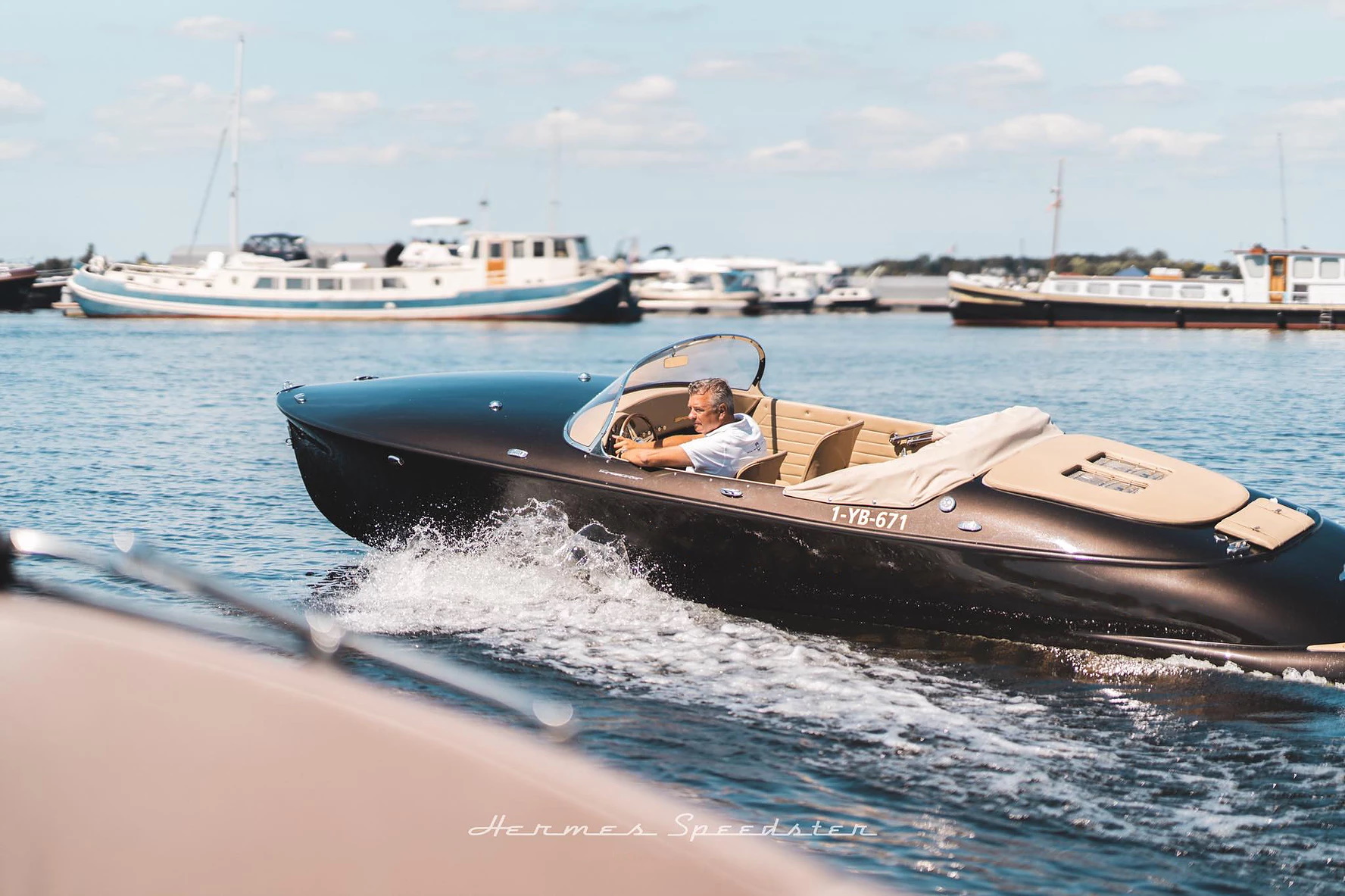 ---
Featured Video from Man of Many
---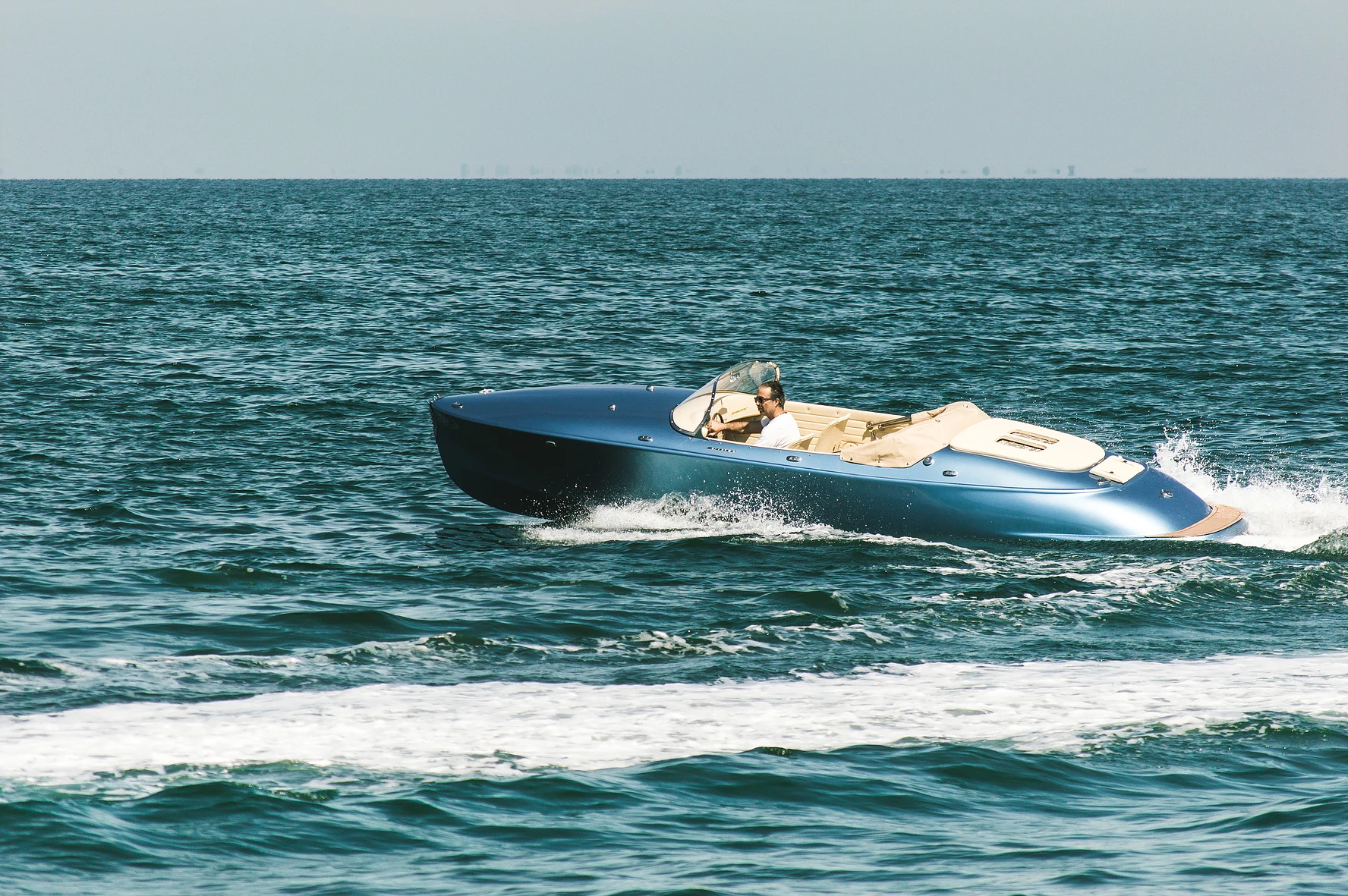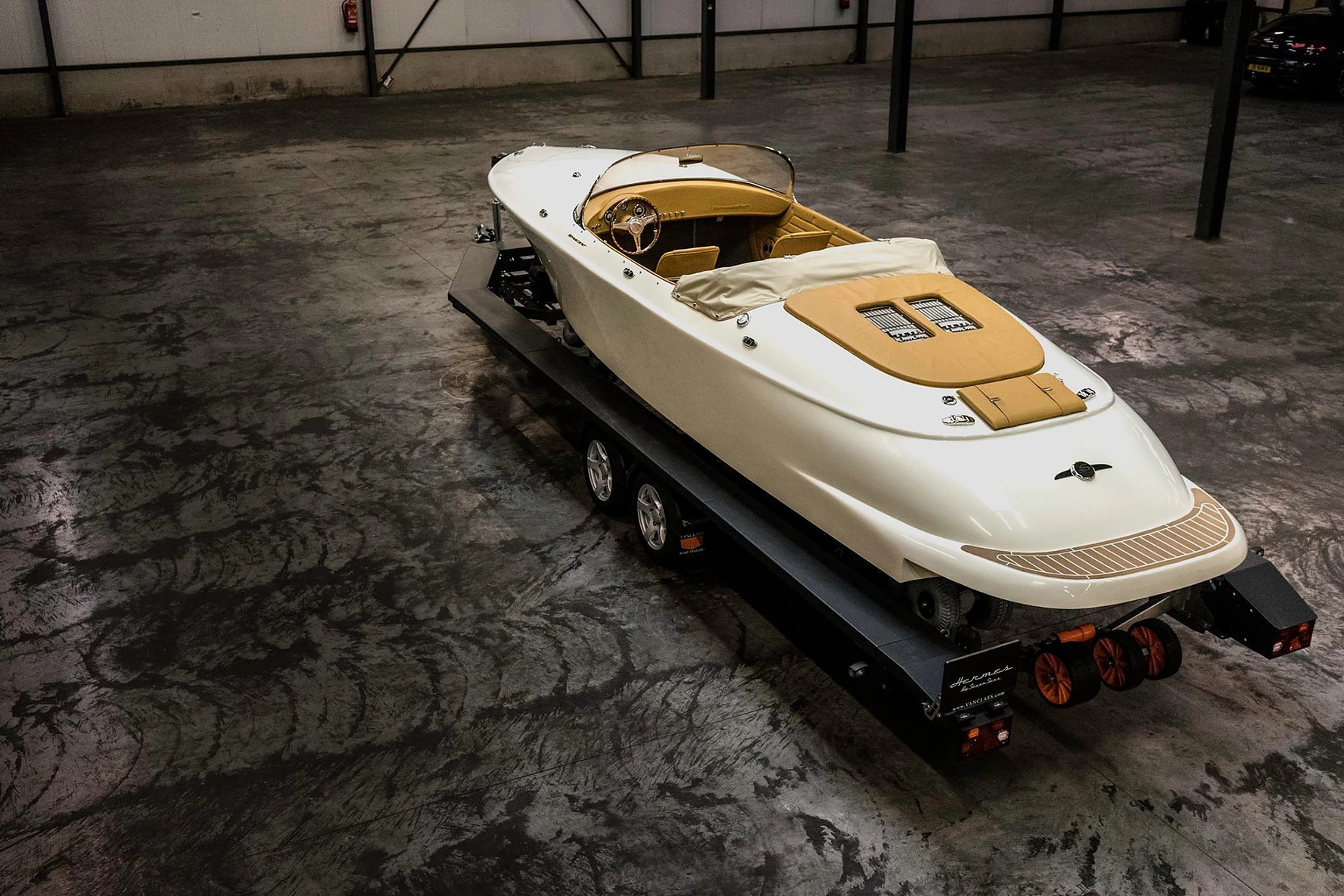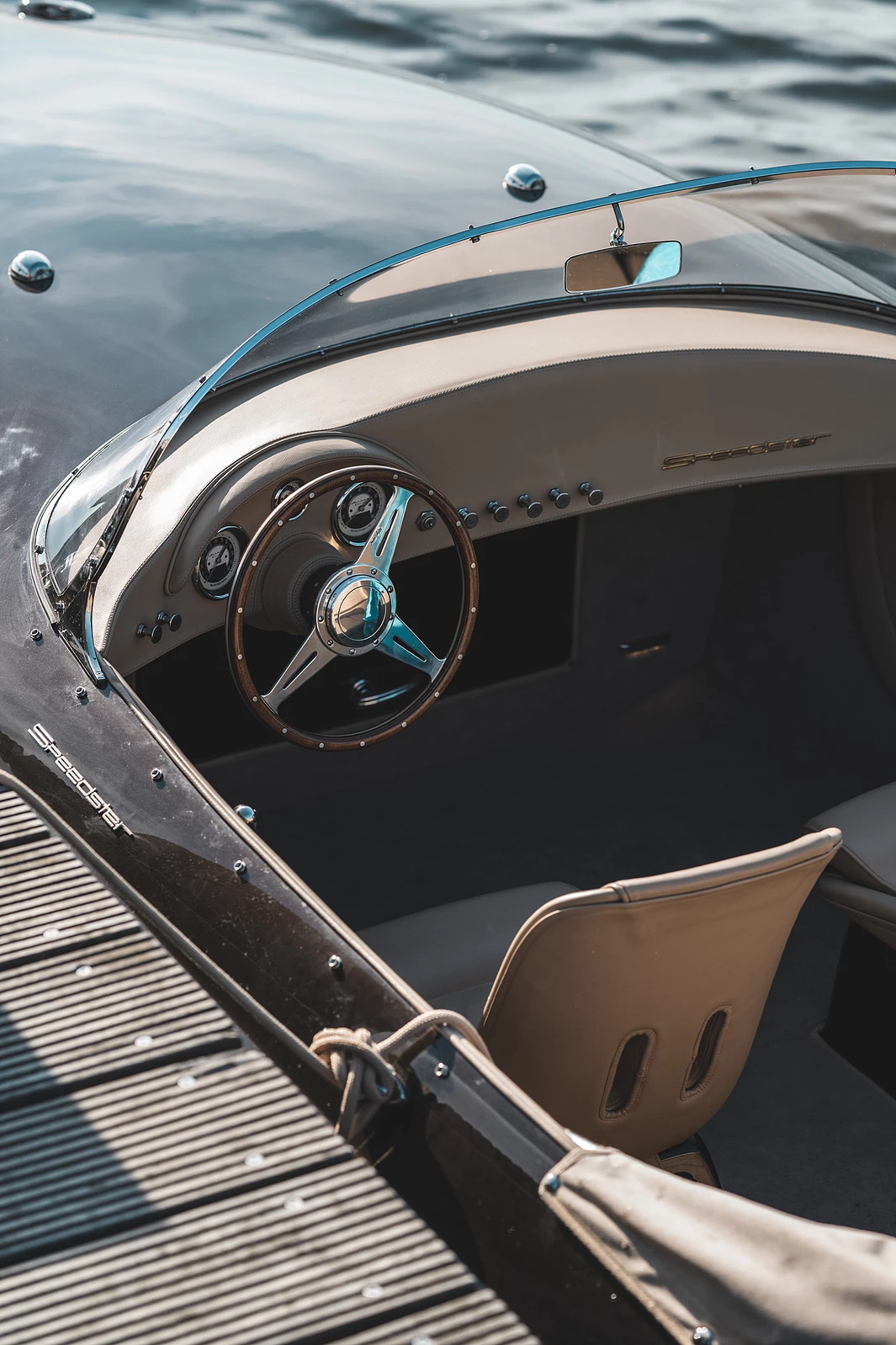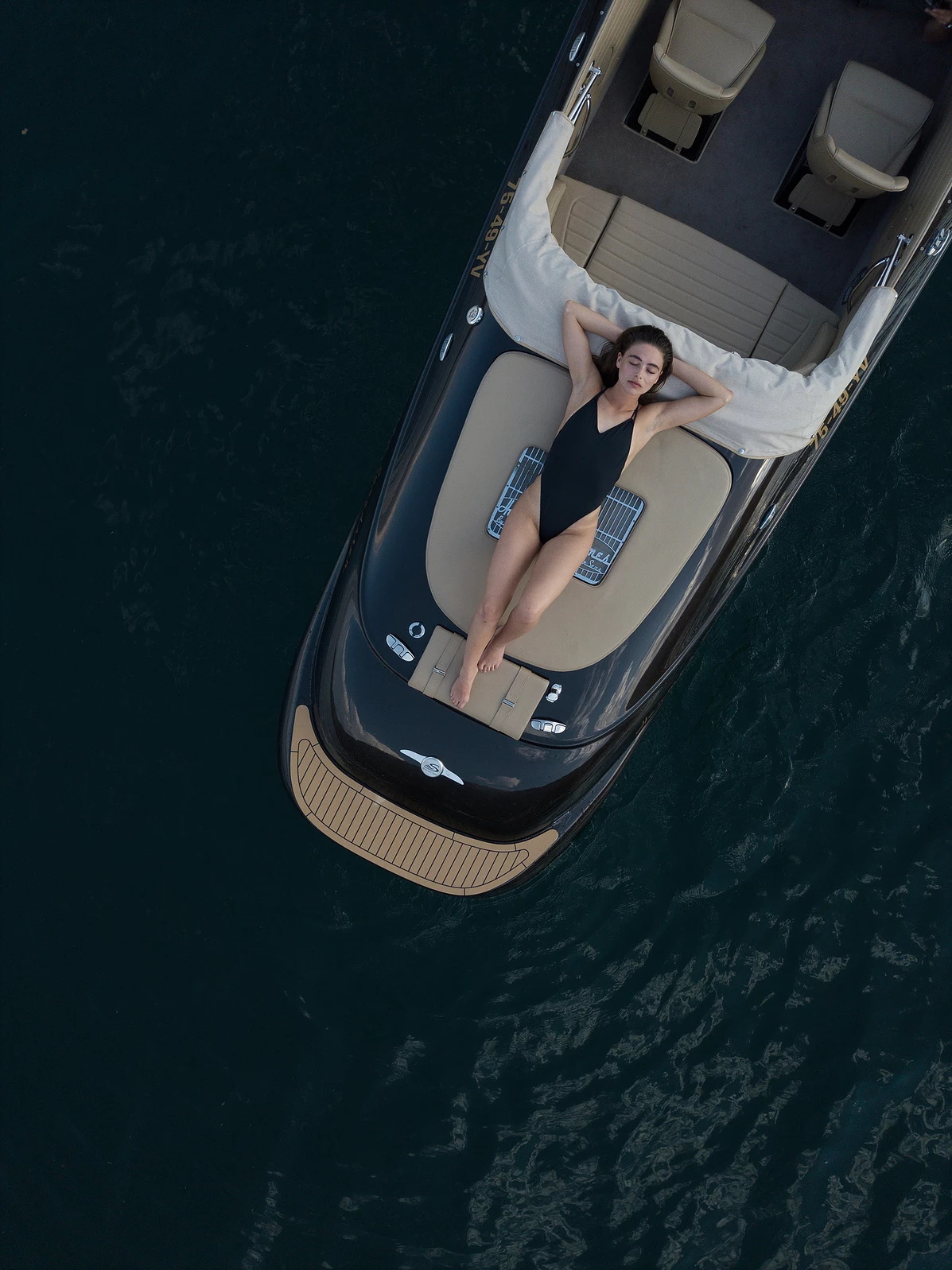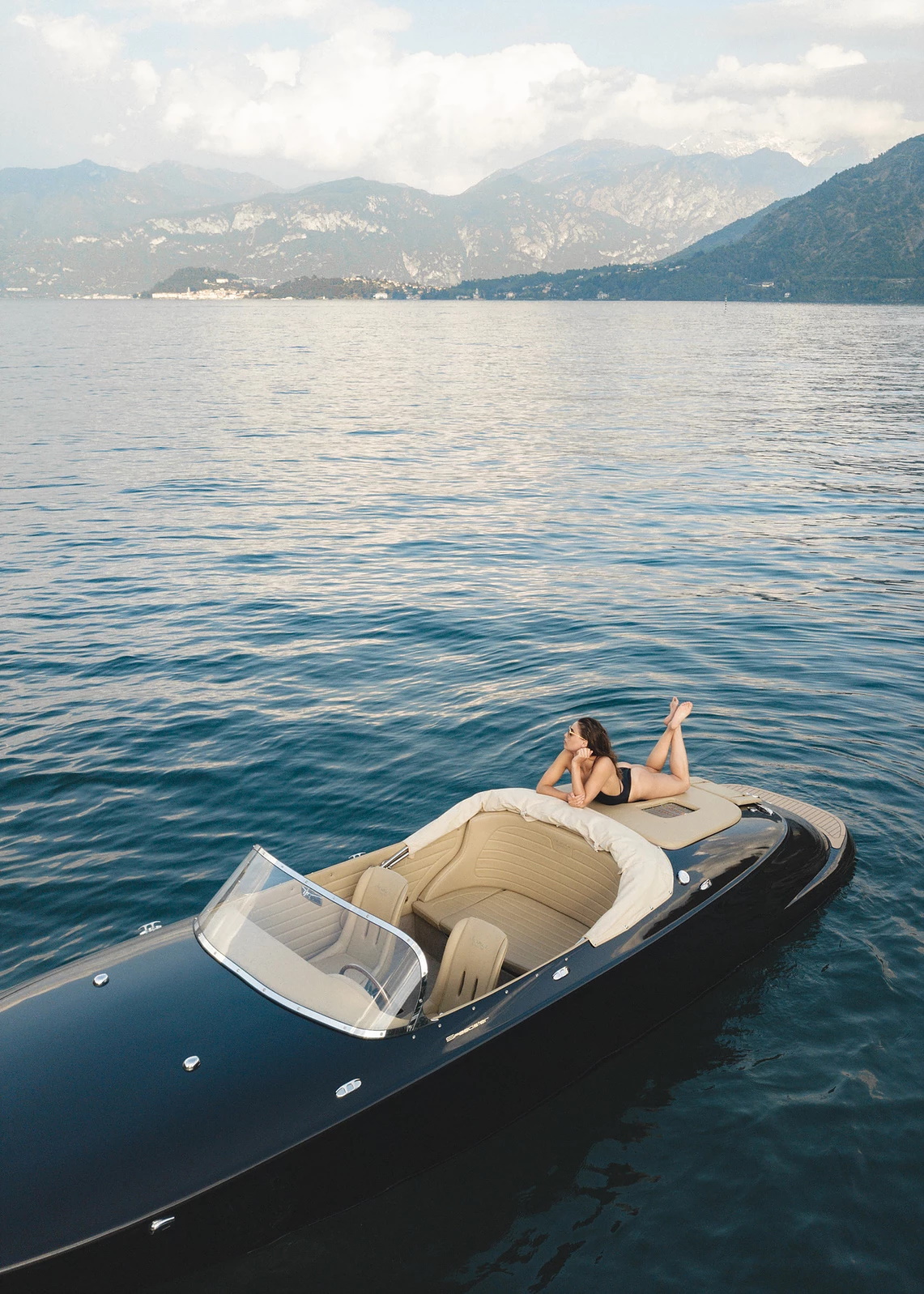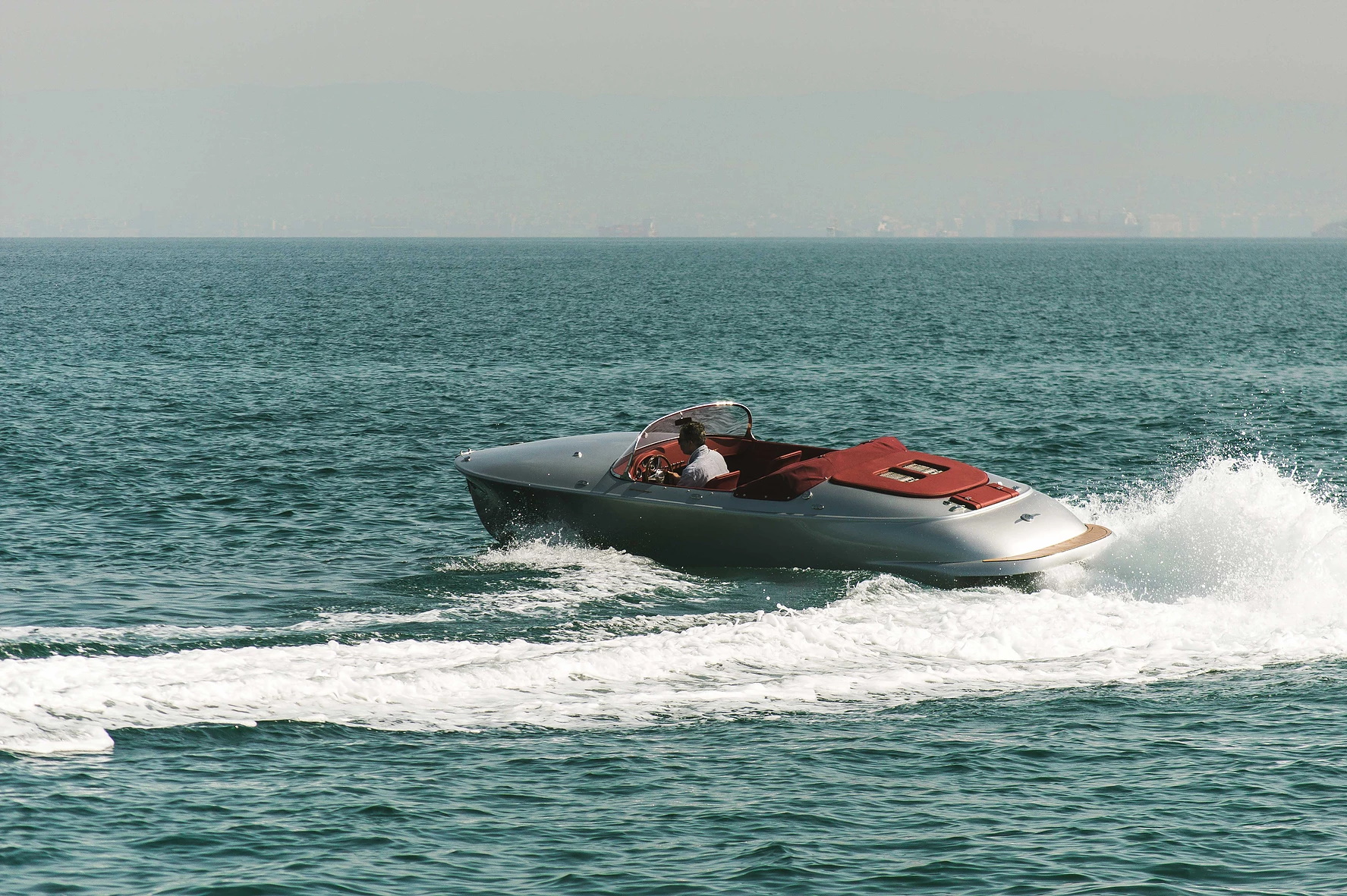 General FAQ
Who owns the Seven Seas Yacht?
The Seven Seas Yacht is owned by Steven Spielberg, the boat features a cinema, several large televisions, and a large swimming pool.
How much is a Hermes speedster?
The electric Hermes speedster is priced at $269,000.
---
Featured Video from Man of Many