911 Syberia RS Lives up to Porsche's Rally History
Within a year of their its race, Porsche was selling a rally kit for the 911 that offered Recaro seats, a roll bar, and adjustable Koni dampers. From then on, Porsche produced factory rally cars up until the early 1970s. During that time, they won Monte Carlo three times in a row. They then set their eyes on the East Africa Safari, eventually coming out with the 1978 911 SC—a 3.0-litre flat-six coupe that might have won had the suspension not been damaged.
You'll also like:
Meet the Sydney Native Who Designs BMWs
Win A Tesla-Powered 1968 Porsche 911 and $20,000
Brand-New Porsche 911 Turbo S Gets Lightweight Version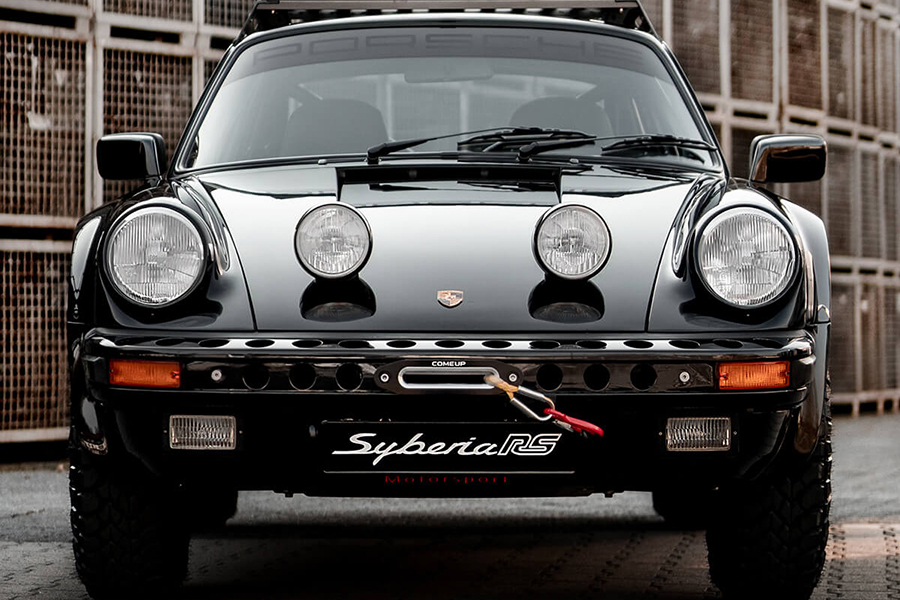 Ever since, rally racers and Porsche fans have been turning Super Carreras into Safari Cars. That history made the Porsche 911 the perfect candidate when Kai Burkhard wanted to buy a Humvee, but was turned off by the low top speed. Instead, he imported a 1986 911 from Japan and rebuilt it into the Porsche 911 Syberia RS.
He enlisted the help of the Tailor Made department at H&R, a German suspension designer, for the build. While details of the build have been closely guarded, what has been revealed is that the old suspension was removed, including the mounting points. The wheel arches were also cut out. All that was done to create room for a custom, adjustable coil-over suspension with all-new spring plates, support bearings, and geometry. This new suspension was bolted to chassis reinforcements, making this 911 ready for anything, including high-speed jumps.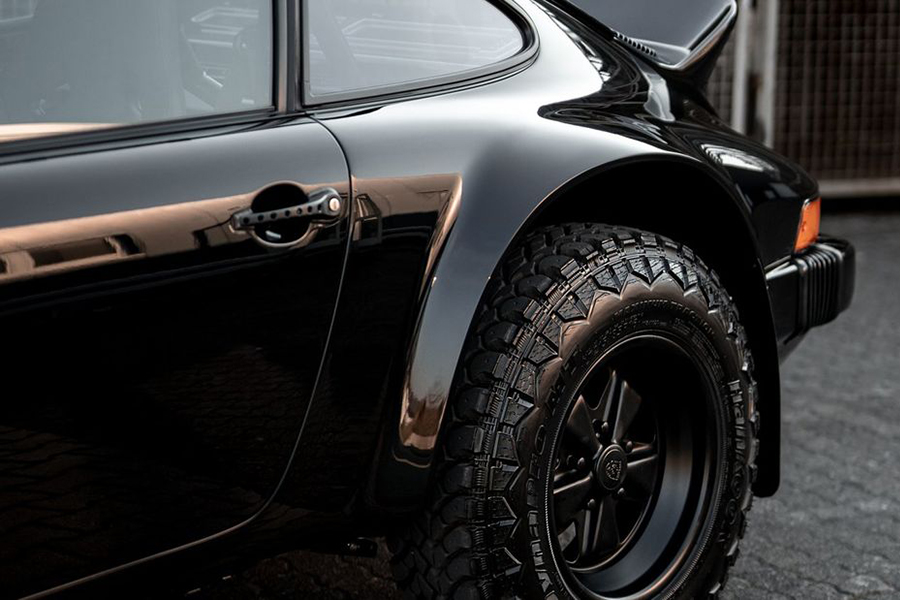 The build also included a roof rack and two additional rally lights on the hood. Perforated safety bumpers were added, and a winch was added into the front bumper. The back bumper is equipped with tie-downs and sits just above the custom, central-exit exhaust. The RS-style tail, which is common for Safari Cars, was also added. Burkhard shod the Fuchs wheels in Hankook DynaPro Mud Terrain light truck tires. Just like the original Porsche rally car, the Syberia RS comes with Recaro race seats and a roll cage. The modern version also has a Momo steering wheel. A high-rise gear leaver gives control o the sequential transmission. Done in a glossy black, the Porsche 911 Syberia RS lives up to Porsche's proud racing history.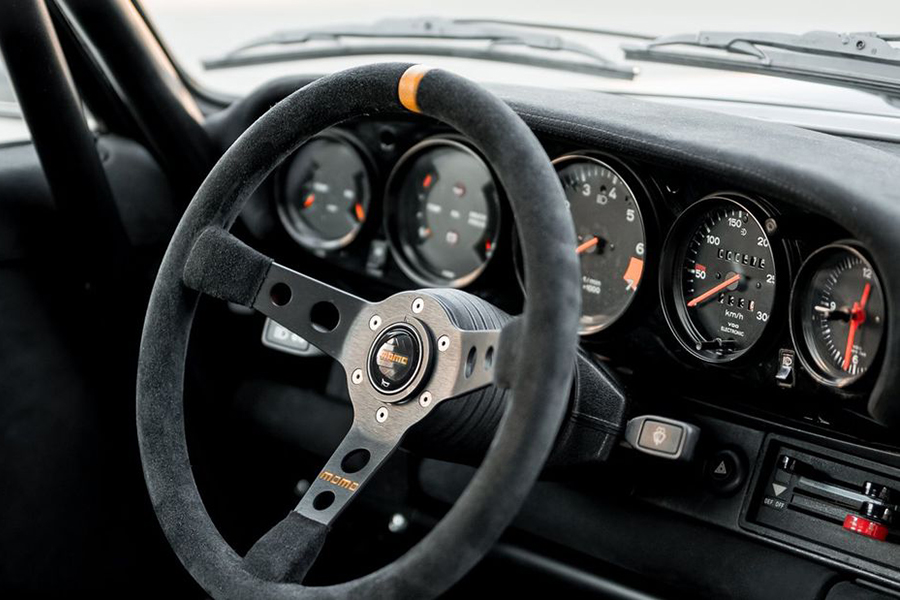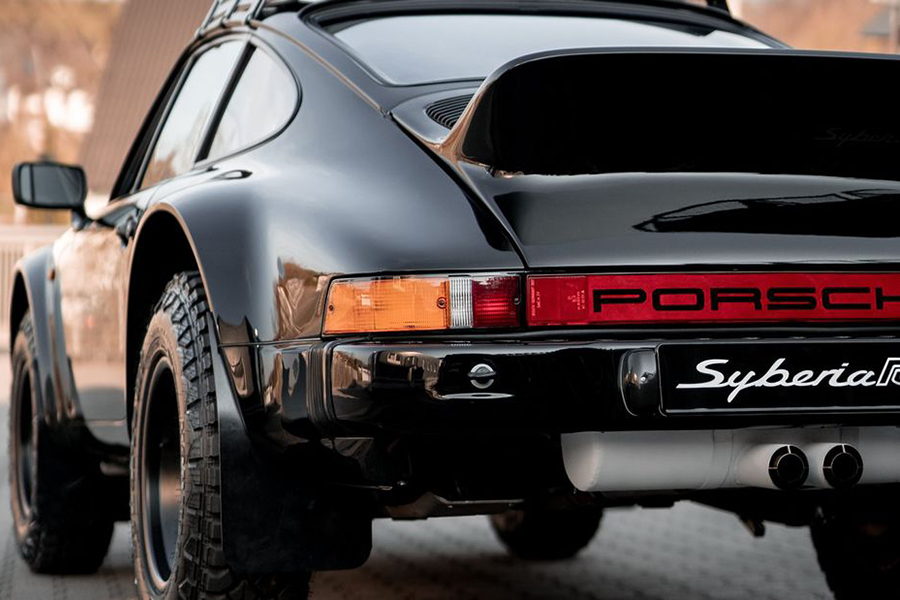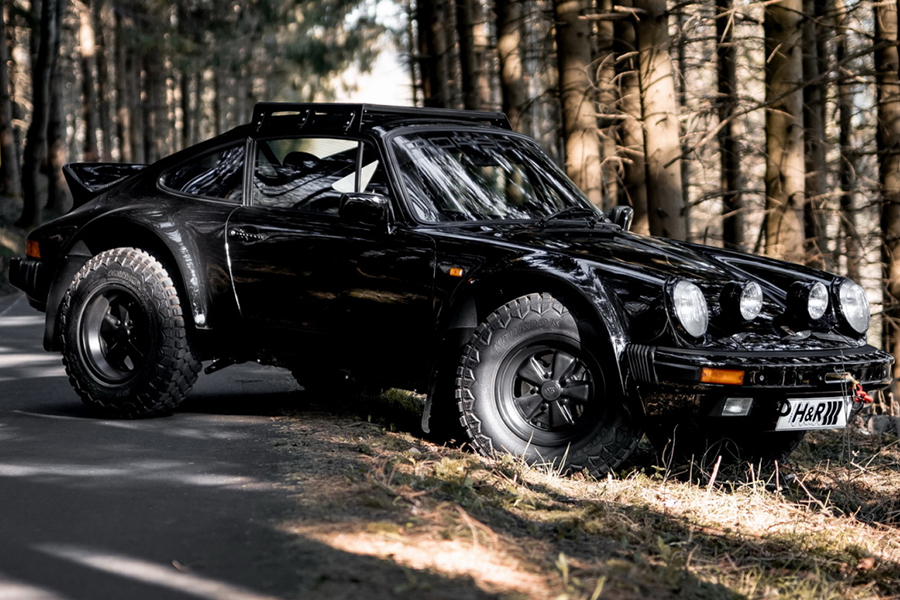 You'll also like:
2021 Porsche 911 Turbo: The Most Perfect Sportscar Ever?
Win A Tesla-Powered 1968 Porsche 911 and $20,000
Brand-New Porsche 911 Turbo S Gets Lightweight Version