You Can Now Buy John Wick's Classic Ford Mustang
You might be wondering why the studio is selling off movie props when Audi e-tron GT is Cool Enough to be Iron Man's New Ride already has a release date. That's not the case here. Instead, Classic Recreations, an officially licensed Ford customiser based in Oklahoma, is building distinct 1969-1970 Ford Mustang Mach 1s which looks just like the one that kick-started the decade's best action films.
John Wick was last seen driving a 1969 Ford Mustang Mach 1 before Russian mobster Iosef Tarasov stole it and killed Wick's dog in the process. The titular hitman was forced out of retirement in the act of revenge, and sadly, his muscle car was destroyed in the process. You, however, can own a Mach 1 and will likely take better care of it.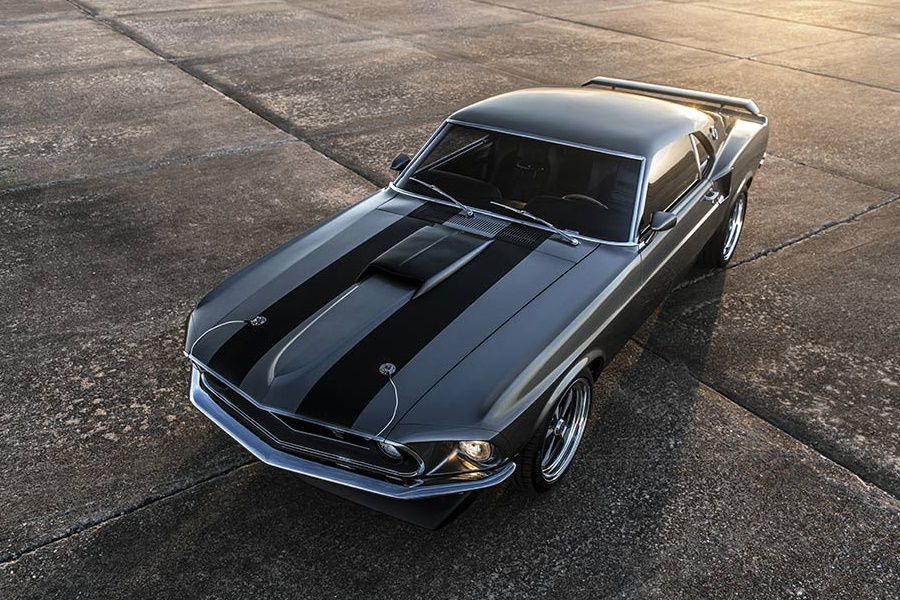 For a cool US $169,000, Classic Recreations will build you a Mach 1 to your own specifications using the latest in chassis and drivetrain technology paired with new Ford-licenced parts recreating one of the most iconic muscle cars ever built, updated to run and drive like a modern supercar.
These highly collectable Mustangs are built from original 1969 or 1970 Mustang bodies, though customers can opt for a brand-new body licensed by Ford, and come equipped with a new 5-litre Coyote V8 engine capable of delivering 435 horsepower at 6,500 rpm. That's the base model. You can upgrade to a 670 horsepower Boss 9" Crate engine for an additional $25K.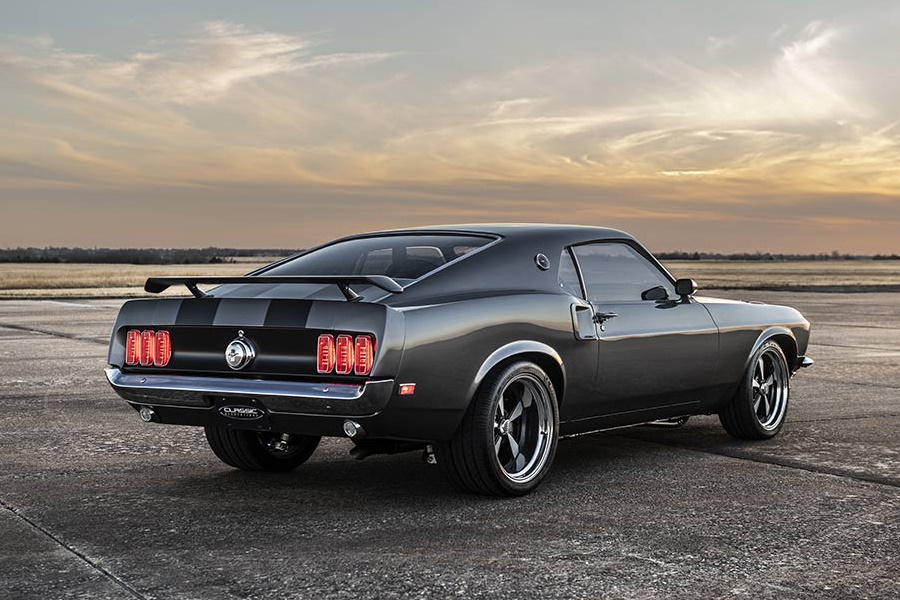 For anyone outside the US, an additional $12K will see the Mustang converted to right-hand drive. When it comes to selecting a colour, there are over twenty available options, but for authenticity and recreating those iconic movie moments, go with Hitman Grey.