'John Wick 4' Release Date Confirmed with Blockbuster First Trailer
The first official trailer for the fourth instalment in Keanu Reeves' bloodthirsty revenge series John Wick has finally dropped. Following a landmark premiere at San Diego Comic-Con (SDCC), production house Lionsgate threw down the gauntlet again, unveiling a one-minute John Wick 4 teaser, complete with exotic locations, insane choreography and a plot that (presumably) isn't overly critical. With the film set to release in cinemas on 24 March, 2023, why change the formula, right?
You'll also like:
'More Bland Than Bond': Critics Shred Netflix's Most Expensive Movie Ever
Mel Gibson is Joining the 'John Wick' Prequel Series 'The Continental'
50 Best Action Movies Of All Time, Ranked
With the release of the first John Wick 4 trailer, we get a glimpse of just how ambitious the instalment plans on being. Crossing borders and taking viewers on a whirlwind trip through the US, France, Japan, Jordan and Germany, the teaser sees Reeves tasked with the unenviable duty of taking down the High Table, picking up immediately where the third film left off. Fans will remember the last instalment finished with a wounded Wick unwillingly joining forces with Laurence Fishburne's Bowery King in an effort to clear his name and bring order to the assassin world.
John Wick (Keanu Reeves) takes on his most lethal adversaries yet in the upcoming fourth installment of the series. With the price on his head ever increasing, Wick takes his fight against the High Table global as he seeks out the most powerful players in the underworld, from New York to Paris to Osaka to Berlin.
John Wick: Chapter 4 sees Keanu Reeves reprise his role as the titular hitman with heart, with franchise mainstays Fishburne, Ian McShane and Lance Reddick all back along for the ride. Joining them will be Donnie Yen, Hiroyuki Sanada, Shamier Anderson and for the first time in the series, IT heartstopper Bill Skarsgård. The new film will once again be helmed by director Chad Stahelski, who previously discussed what fans can expect from the bruising new encounter.
"I think Chapter 4 is a good continuation of all three previous films, and it's got a bit of a conclusion to it, which is great," he told Collider in a May interview. "We introduce a ton of new characters that have a lot to say about John Wick from his past and from, obviously, present. I think it's brotherhood, it's hope. It's what the life would really be like as a bit of an existential crisis with John, and I think that's the fun part of the movie."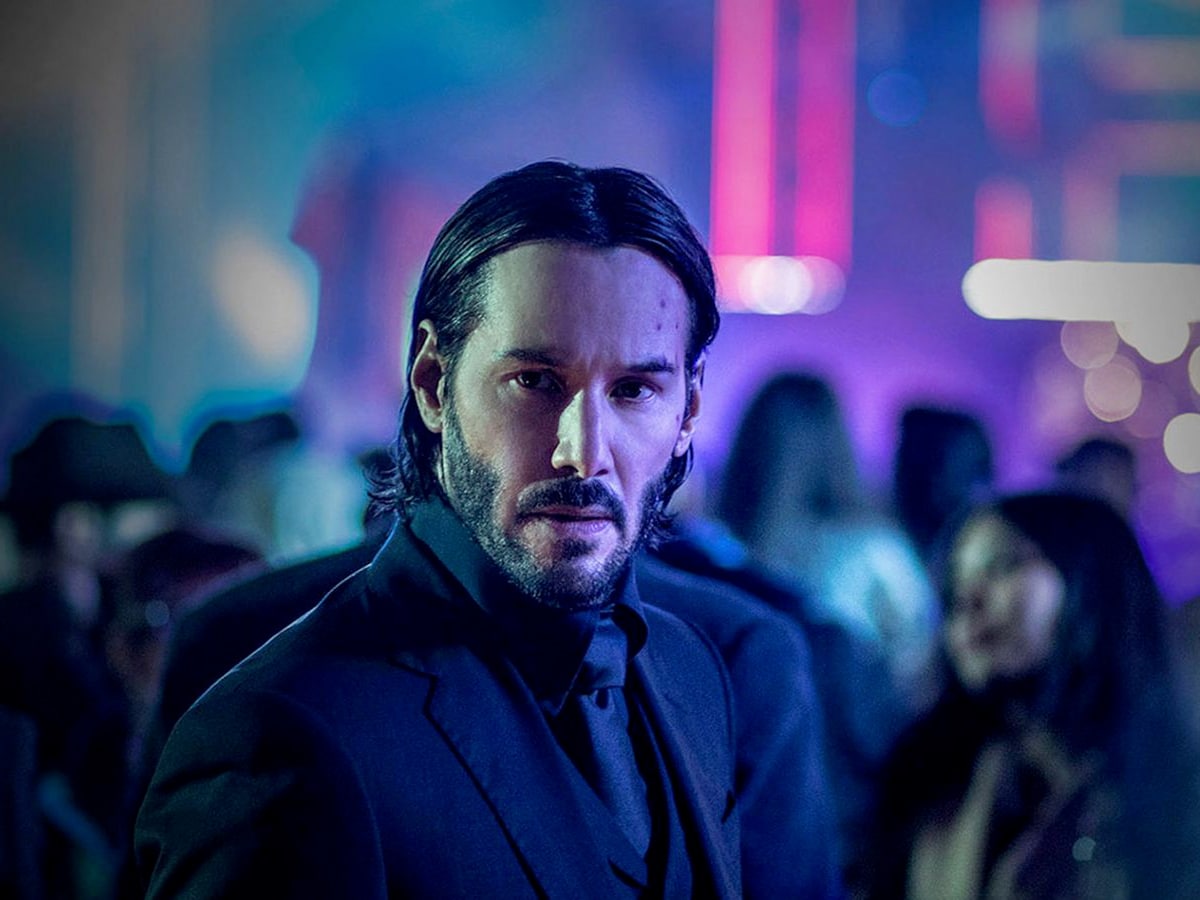 For fans of the action franchise, the trailer announcement has been a long time coming, Production for John Wick: Chapter 4 officially kicked off back in 2021, with filming taking place in a multitude of locations. Originally slated for a 2022 release, Lionsgate made the difficult decision to postpone the premiere in response to the COVID-19 pandemic, however, Stahelski confirmed the final product is trademark Wick action.
"Keanu's got some new skill sets, which is good. He's got some new props, which are great," he told Collider. "We were fortunate enough to land some very interesting stunt teams from all over the world. And each stunt team from the different countries, the Japanese stunt team, the French stunt team, the Bulgarian stunt team, they all have a little bit of flavour of motion, and I think that helps change the set pieces as well. When you get all these different experts and different martial arts, it forces us to adapt the choreography to show different things. It's fun."
In addition to the upcoming sequel, Lionsgate also confirmed a spin-off film called Ballerina, with Bond girl Ana de Armas set to tackle the lead role, while the much-discussed spinoff series, The Continental is set to premiere on Starz with Colin Woodell portraying a younger version of McShane's Winston Scott. We previously reported that Oscar-winner and action legend Mel Gibson is also set to join the series, bringing some massive star power to the small screen. John Wick: Chapter 4 will be released in theatres on March 24, 2023. You can watch the first official trailer for the much-anticipated new action flick above.