Mansory's Aston Martin DBX Pushes the SUV to 800HP
In all those high-speed chases that James Bond has participated, it's usually just him and a Bond Girl in the car, which isn't a problem when you're in an Aston Martin. But what if Bond had more than just an attractive sidekick that he needed to ride with? What if, say, Bond needed to give five people a lift? That's when he would need the new Mansory Aston Martin DBX. Under the hands of the German super tuner, the 2022 Aston Martin DBX gets more power, more aerodynamics, and more accents.
Aston Martin debuted their first SUV in the form of the DBX, and while being an Aston Martin is an incredible pedigree to begin with, having Mansory take on the car steps things up quite a bit. Mansory took the DBX and pumped up its 0 to 62 miles per hour rate, cutting the time to just 3.8 seconds. That's a speed that almost rivals the Vantage, which completes that acceleration in 3.6 seconds.
The Mansory DBX tops out at 202 miles per hour, leaving in its dust the likes of the Audi RS Q8, the Bentley Bentayga Speed, and the Lamborghini Urus. In terms of power, the Mansory DBX produces 800 horsepower and 738 lb-ft of torque. Mansory added all that power by creating a "completely new engine management system, new and larger turbochargers, a sports air filter and a high-performance sports exhaust system."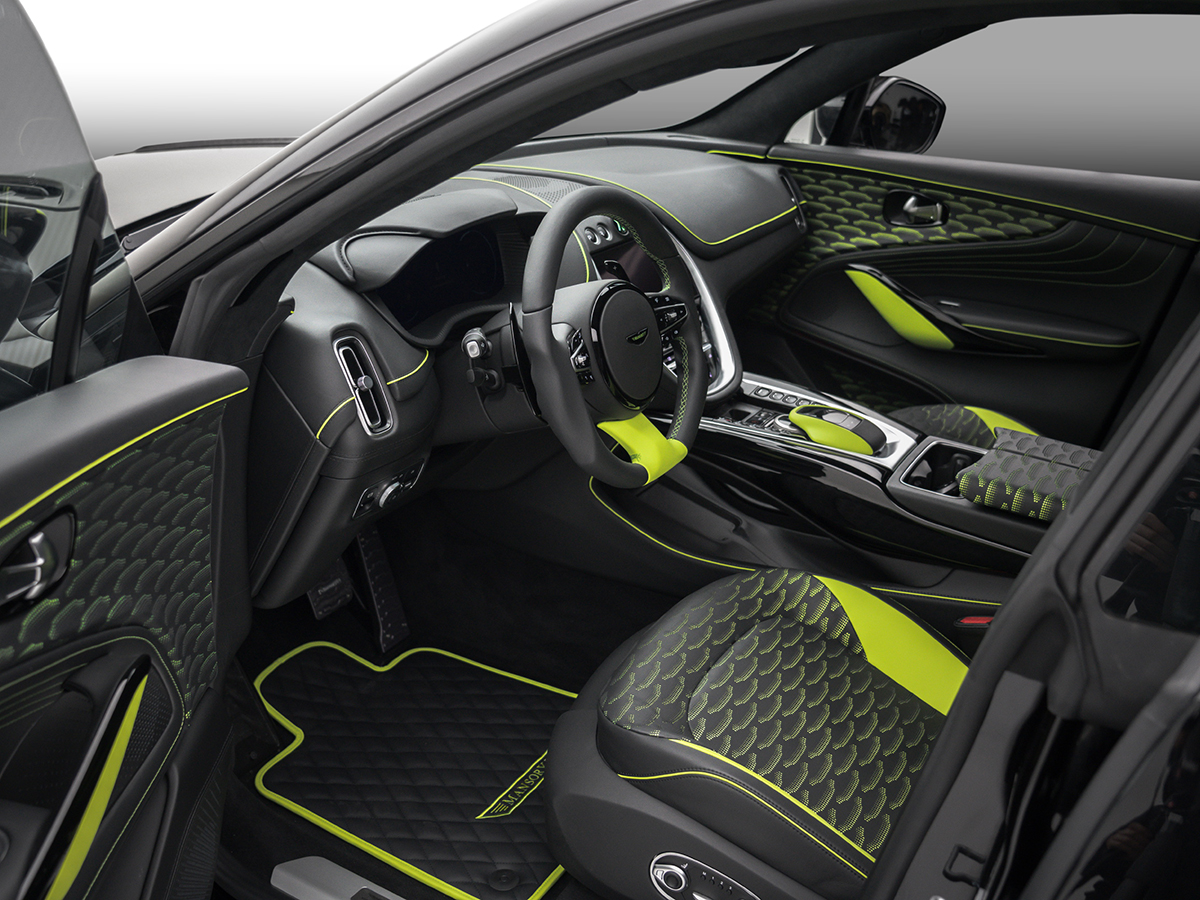 Mansory also buffed up the tire size, putting 24- by 10-inch wheels in the front and 24- by 12.5-inch wheels in the back. To fit the tires, Mansory had to add some width to the body. To help you handle the additional speed, Mansory also added an integrated carbon fibber lip that sports larger cooling openings. The sides sport more aggressive skirts, and the front fender flares have been expanded. Finally, the rear fender flares are also larger, and there are also tailgate and roof-mounted spoilers.
Neon green accents appear throughout the Mansory Aston Martin DBX. And speaking of green, to get your hands on one of these amped-up luxury beasts, you'll be forking over quite a bit, especially considering that the base car will run you close to $200K. But when you and your friends need to outrun a group of henchmen, you'll be glad you made the investment.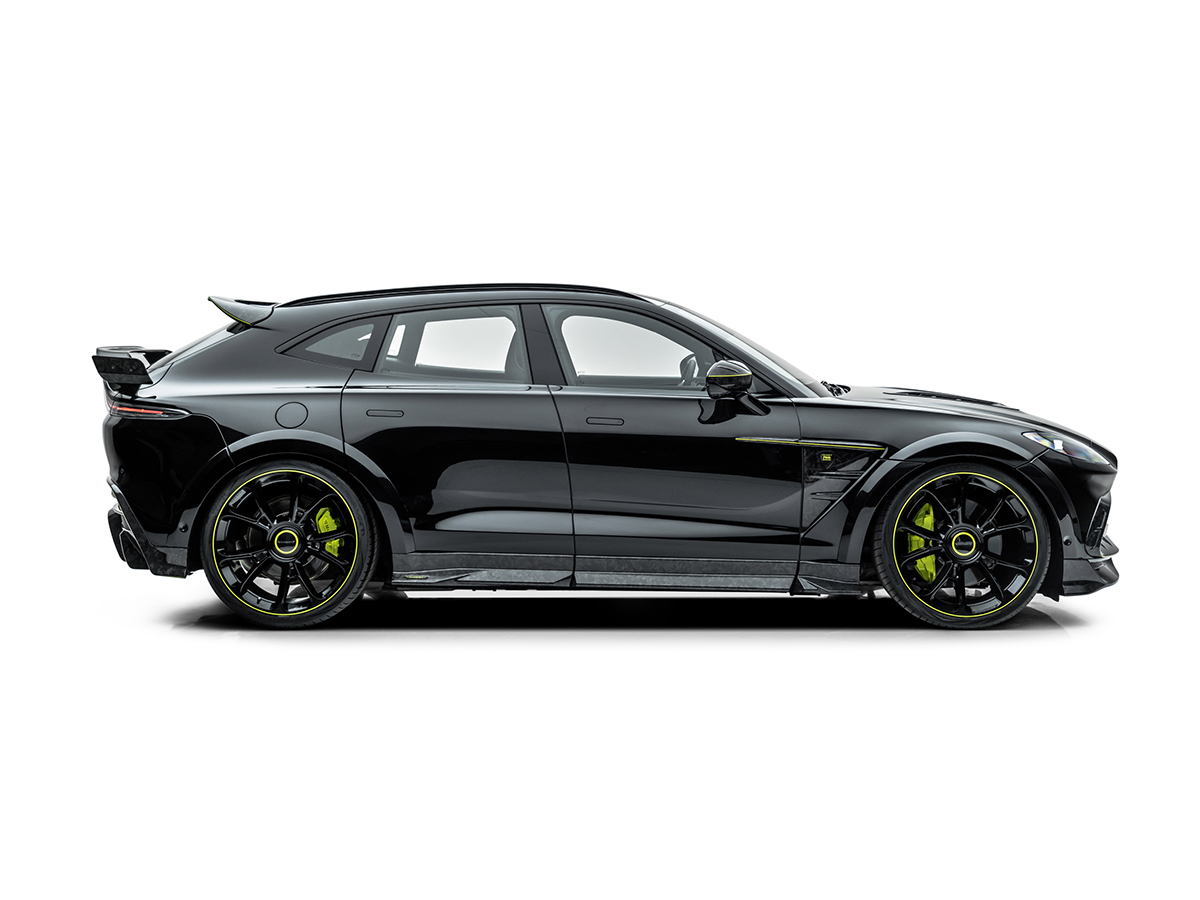 You'll also like:
2022 Toyota LandCruiser Sahara ZX Review: Coming for the Euros?
The Tesla Cybertruck Will Have 4 Motors and a Crab Mode
2022 Porsche 911 GT3 Track Review: The Purist's Porsche