How Mitsubishi Australia's CEO Took On the Simpson Desert in Outlander PHEV and Won
We recently attended the launch of the Mitsubishi Outlander PHEV in the beautiful Adelaide Hills and had the chance to rub shoulders with the impressive new model and a few of Mitsubishi Australia's executive team.
It's not often you get to share a few stories with the 'heavy hitters' from any of Australia's top-selling car brands but Mitsubishi really rolled out the red carpet for what is one of the brand's most important models, and we thank them for that. After all, without it, we wouldn't have this story.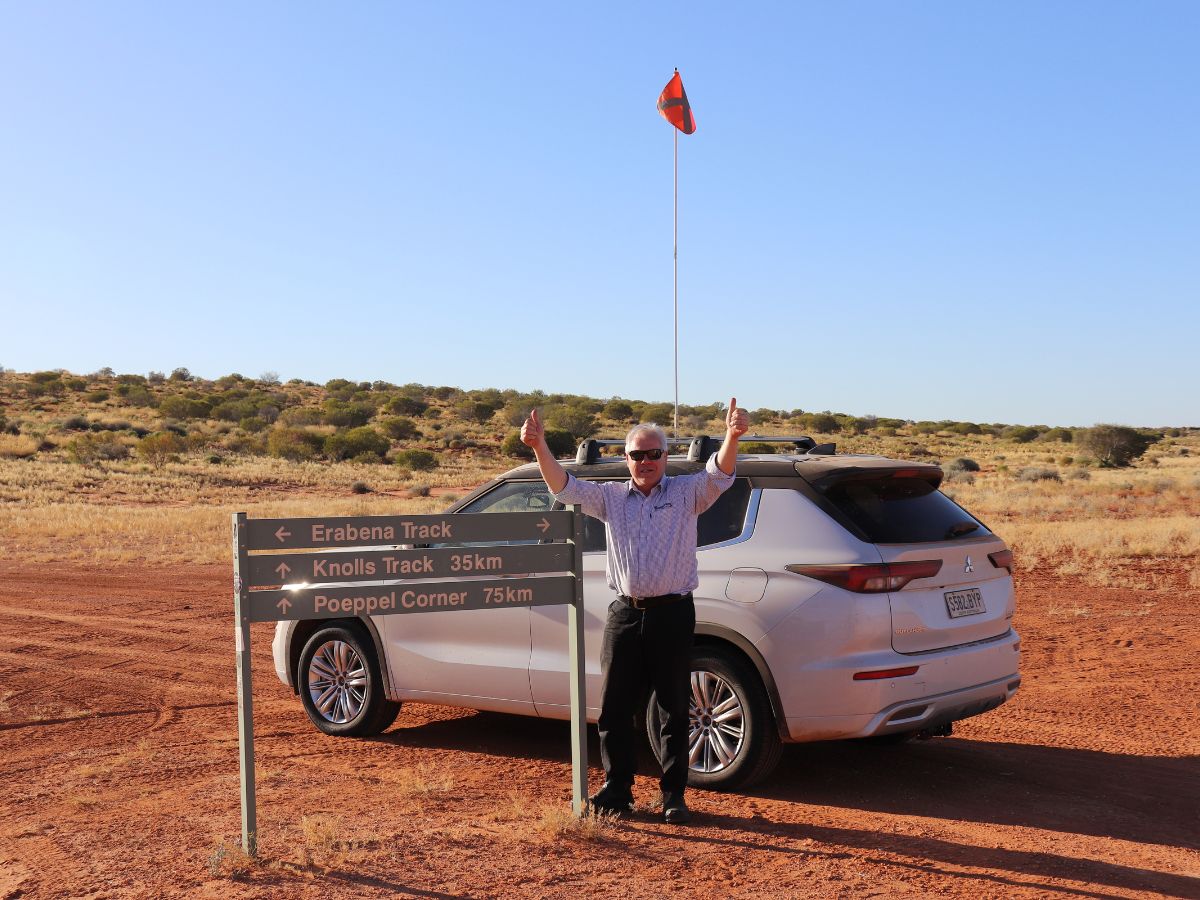 Related: We Explored the Hunter Valley Wine Region in the Mitsubishi Eclipse Cross PHEV
Introducing Shaun Westcott, CEO of Mitsubishi Australia
The backstory for this one is quite simple. We're sitting in a product briefing for the new model and the brand mentions that the Outlander PHEV climbed 'Big Red' on its journey across the Simpson Desert. If you know anything about landmark 4WD destinations in Australia, you'll join us in mouthing the phrase "surely not…" Obviously, we had to know more.
Next thing you know we're speaking with Mitsubishi Australia CEO Shaun Westcott about how he conquered the Simpson Desert AND Big Red. Not exactly the conversation we expected to be having on the launch for a sensible family SUV, but one we're more than happy to have.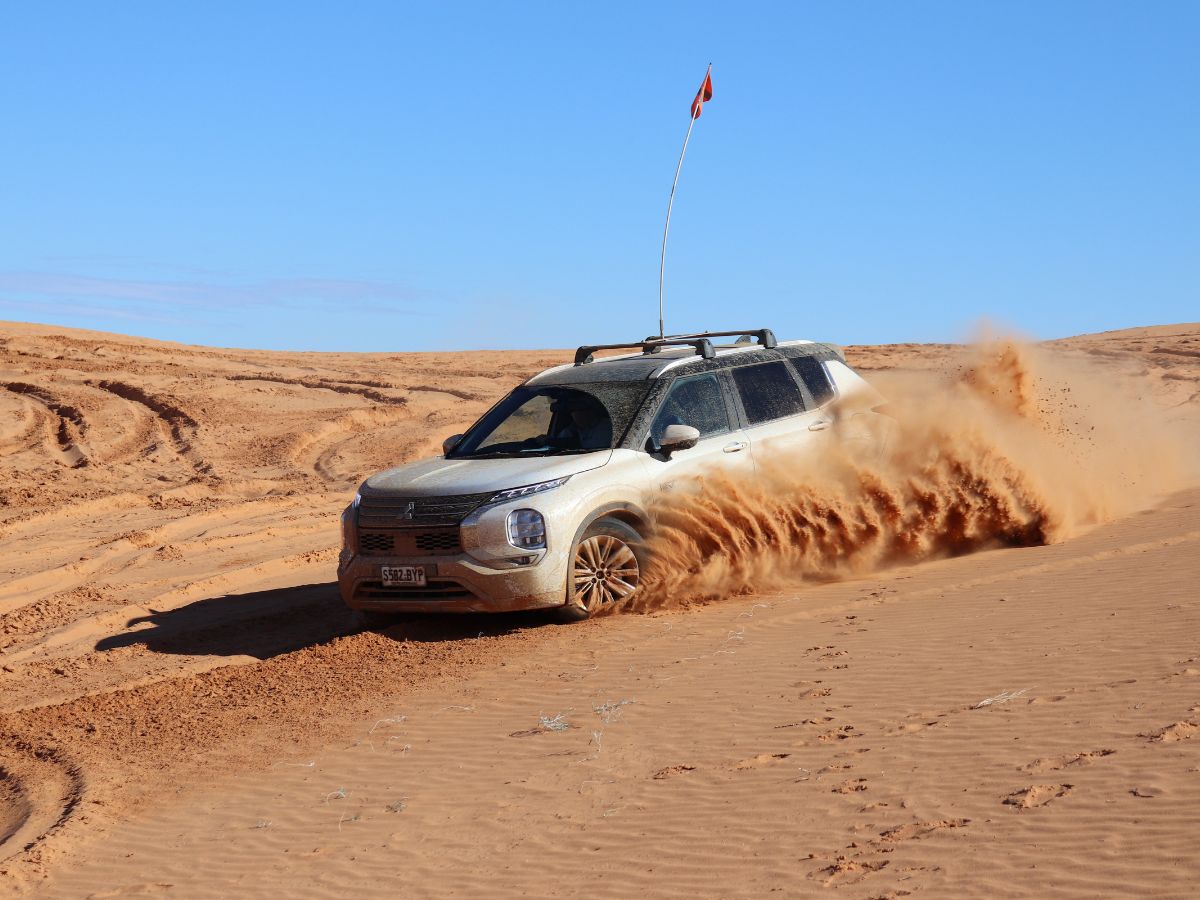 What Was He Driving?
Enter Mitsubishi Australia CEO, Shaun Westcott, and his white Outlander PHEV.
The 2022 Mitsubishi Outlander PHEV is priced from $54,590 (before on-road costs) for the entry-level ES grade and up to $68,490 for the flagship Exceed Tourer. Being a Plug-in Hybrid Electric Vehicle the car offers a 20kWh battery with a claimed range of 84km (NEDC). The EV motors and battery combine with a 2.4-litre naturally aspirated engine (that acts more like a generator for the electric system) to send the Outlander PHEV 185kW/450Nm to all four wheels. It's a sharp and technical bit of kit.
Were Any Modifications Made to the Outlander PHEV?
Of course, the first question that came to mind was centred on modifications and surprisingly the Outlander PHEV only needed two minor changes to make it more suitable for the harsh Simpson Desert tour. They were the smaller 18-inch wheels from the ES (larger tires) and a bash plate due to the lower ground clearance.
"I couldn't use the 20-inch profile wheels because I'd have to drop tyre pressure so we took 18-inch tyres off another Outlander and we put a bash plate underneath because of ground clearance," said Westcott.
"As proof, I turned the tires after I'd gone up and down Big Red three times, and I had everyone in disbelief. I actually turned the steering wheel, and we took photos to show it was standard off the showroom tires. Even with the mud, sand, and rocks, through the gibber plains we didn't lose a single tyre."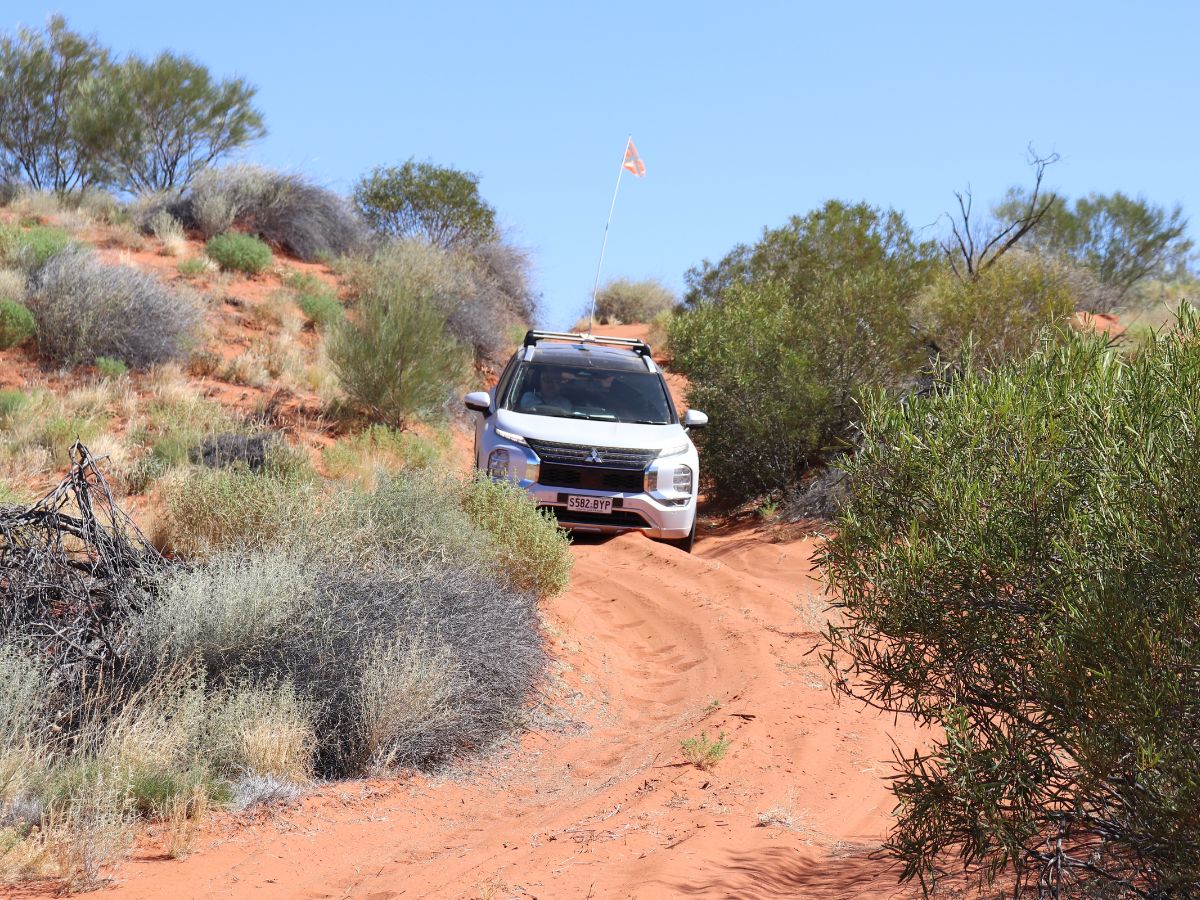 Was There Any Damage to the Car?
The second thing that came to our mind was damage and once again Shaun assured us that the car took all beatings in its stride on the way across the Finke Desert, Simpson Desert, and the Strzelecki.
"This car took anything that we threw at it in its stride. The only damage to the car was the bash plate, and that was coming through the Strzelecki, when you're doing speed through the gibber plains, and you've got a low ramp over angle, you have potholes, you've got to go left, right. We picked up some stone impact on the bash plate."
"The car had zero mechanical failures. Zero. We did three deserts. We ended up doing the Finke, got across the Simpson, and a lot of Birdsville. I was going to go back down the Birdsville Track but it was closed because Cooper Creek and a couple of other places were flooded. So we kept going east, and we came down through Cordillo Downs to Innamincka."
Now we know about the tools, let's check out the journey.
Related: 2023 Ford Ranger Wildtrak Review: Worth the Wait?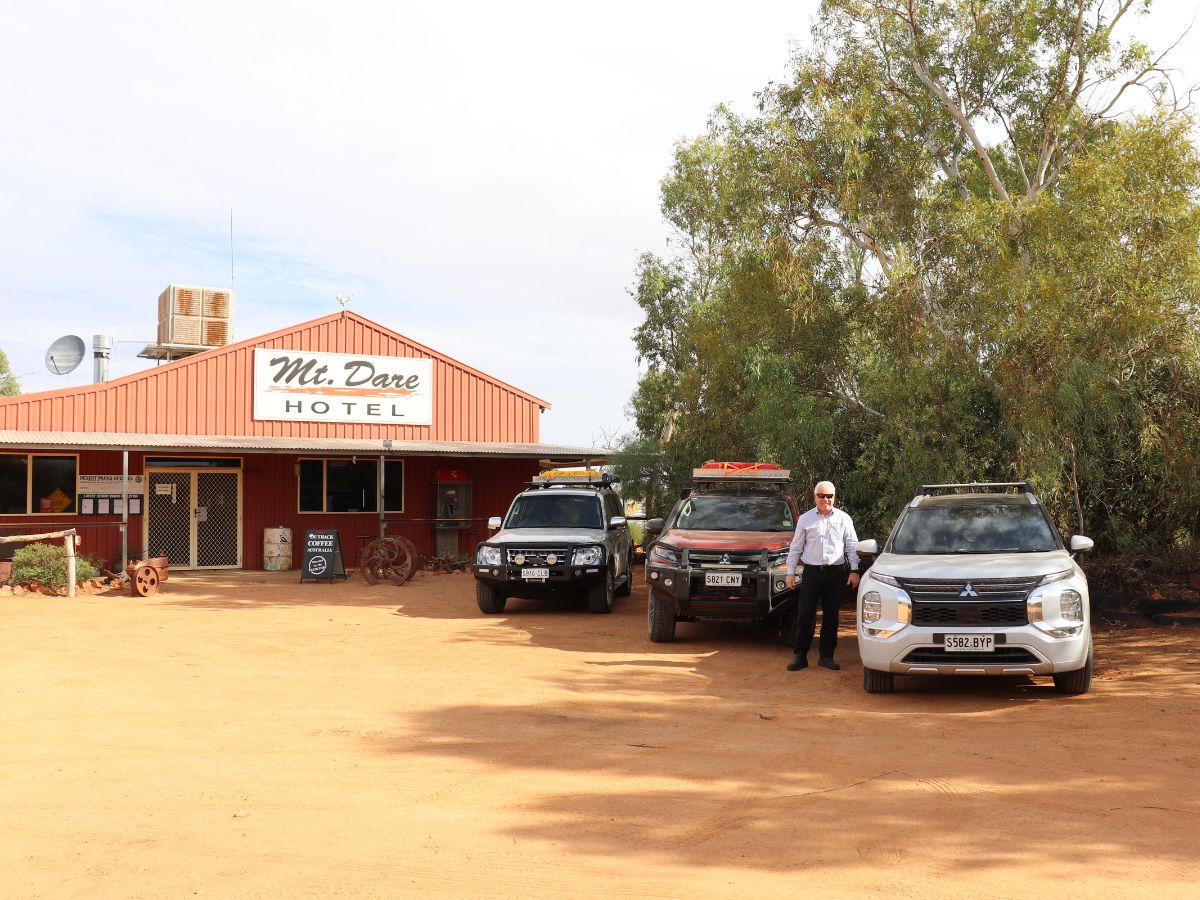 How Did They Get to Big Red?
Mount Dare Hotel is the starting point for most travellers' trips across the Simpson Desert to Big Red. Leaving from Mitsubishi HQ in Adelaide with a brand new Mitsubishi Outlander PHEV, the team made their way up to Mount Dare along the Stuart Highway via the Finke Desert before trekking along the French Line to Big Red.
"Initially, the idea was to do the Simpson Desert. Go up through William Creek, up through Oodnadatta, and then across the Simpson and back down to Birdsville, but unfortunately, life happens, and we had some serious rains that closed many of the tracks."
"We had a lot of rain and things started getting more challenging, firstly because the Oodnadatta Track was closed and we had a very tight window. I said, "Guys, we're going to give this thing a go." I had two backup One-of-a-Kind Bentley Flying Spur Ute is the Cashed-Up Bogan's Dream, a Pajero and a Triton. I said, "Let's go for it." So we head up to Port Augusta. Get to Port Augusta, check, no, William Creek is still closed. So I said, "Guys, let's head up to Coober Pedy, see if we could cut across and get out into Mount Dare, and then across."
"We get to Coober Pedy, sleepover for the night, wake up the next morning and the Oodnadatta Track is still closed. I said, "Guys, there's only one way, we're going to give this thing a go, but we've got to get around the mud. So we're going to head north." So what we did, is we went straight up into Northern Territory and came through the Finke Desert, it's all sand, less mud. So I said, "Let's go up and then drop back down through the Finke, and onto Mount Dare," which is what we did.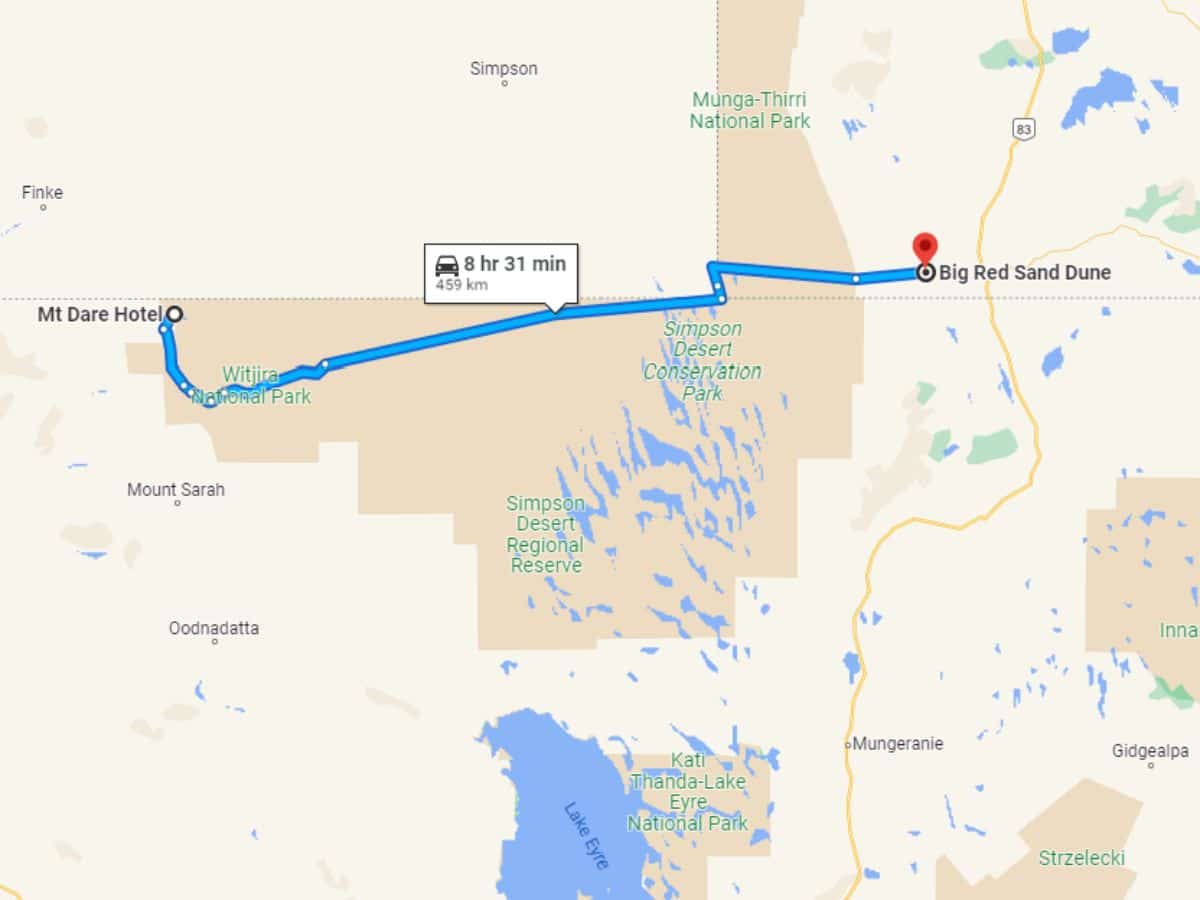 How Long Did it Take to Get Across to Big Red?
Initially, the team intended to go up to Mount Dare and then across to Big Red in about a week. Due to the rain and track closures, they added two or three days to the trip.
"In total, we were gone for 10 days. We did it in 5,888 kilometres. And that is remarkable because, for most of the time in the Simpson, you're doing 10 and 20 kilometres an hour, maybe 30 if you're lucky when you're accelerating up," said Westcott.
It wasn't long before their biggest challenge was facing them head on.
Related: Data Shows Car Colour Distribution is Just as Boring as We Thought
Conquering Big Red
Making your way up one of the biggest sand dunes in the Simpson Desert is no easy task, especially in a car that was fundamentally designed to take your family to the Opera on a Friday Night and then the Snow on the weekend. That didn't stop the car from tackling one of Australia's best-known 4WD challenges, conquering the infamous dune with relative ease, albeit on one of the 'easier' lines.
The team arrived at Big Red mid-morning before finally summiting around 12 pm.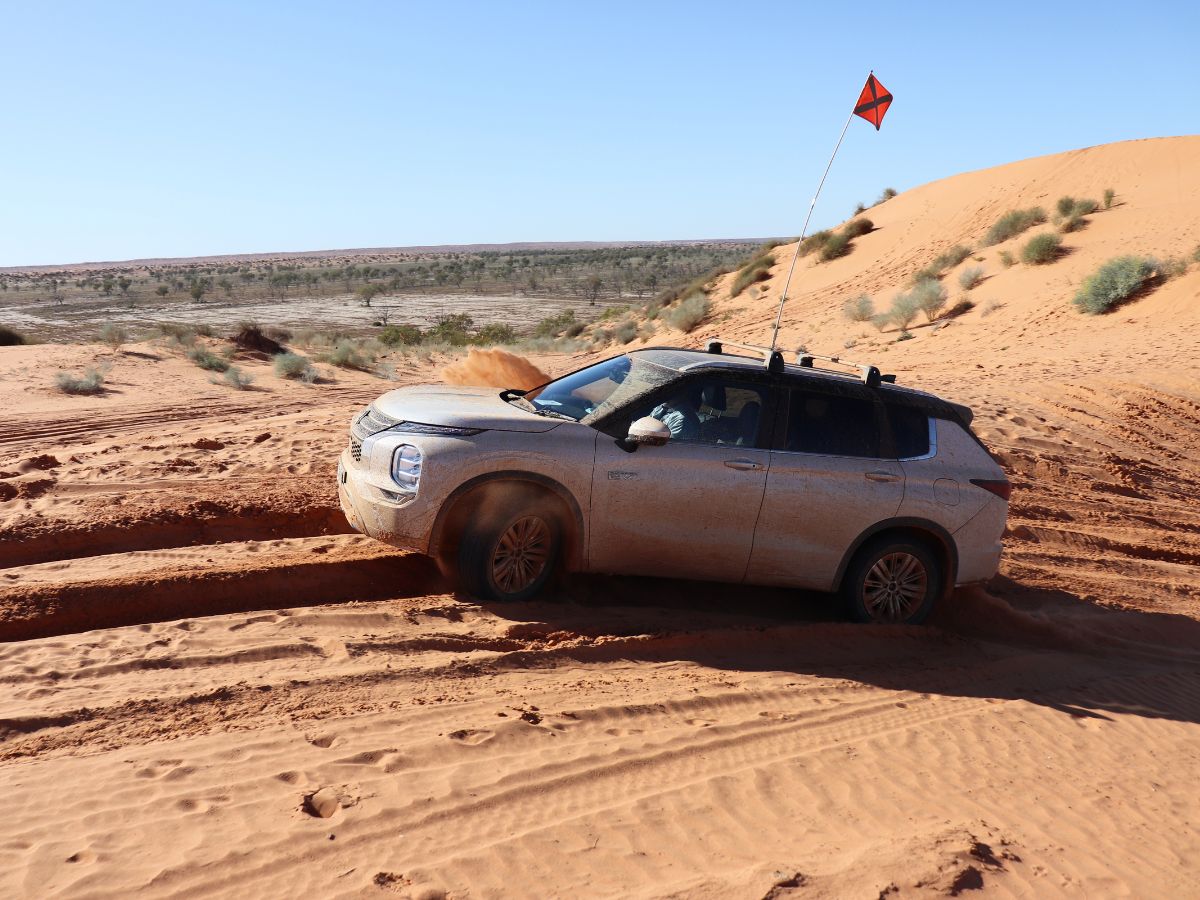 What Were the Reactions Like to the Outlander PHEV?
Of course, the reactions to the Outlander PHEV were just as great as you'd imagine. Some adventurers spend tens of thousands of dollars kitting out their 4WDs with all the gear to tackle a trip across the Simpson desert. Others just use a Mitsubishi Outlander PHEV.
"Getting to this camping ground, these guys pull in with all their four-wheel drives. Rough, tough, rugged with tens and thousands of dollars spent on bits and pieces. We're standing around chatting and the guys are saying, "Where are you guys going?" I say, "I'm going down through the Finke Desert." And these guys say, "Are you crazy? Where are you going?" I said, "I'm going down to Mount Dare." And the guys go, "You'll never make it."
"One actually said to me, "If you make it, I'll buy you guys all a round of drinks in Mount Dare." I said, "Okay. See you at Mount Dare tomorrow night." So, heading down about 40 km outside of Mount Dare and you get into this creek where you're driving in the river bed. It's all rocks and I see these guys have pulled off for lunch and they're sitting under a tree. So I put this car into pure electric mode, and I just glide past them. And these guys just rubberneck me as I go past."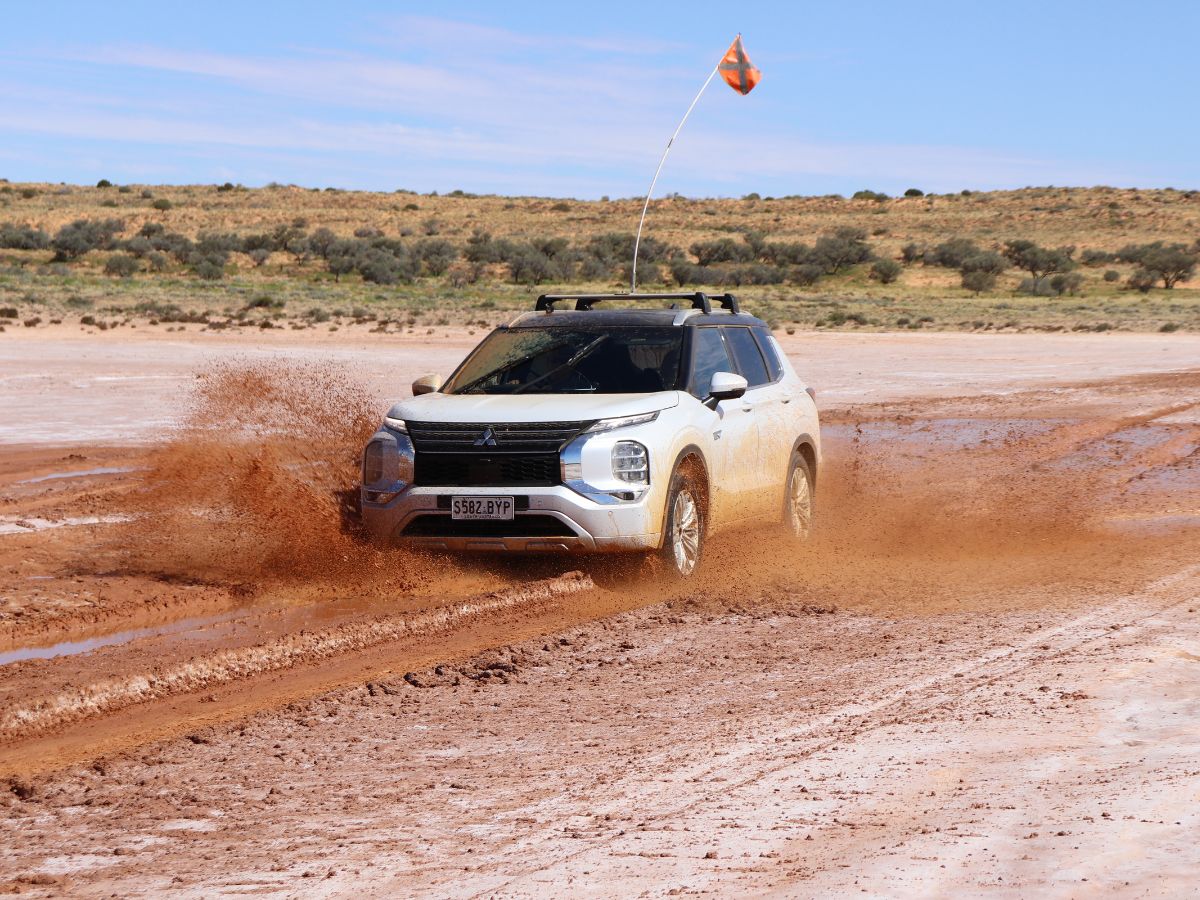 "On another occasion, I pull into Mount Dare and the first thing a guy says is, "Where did you come from? Did you come up through Oodnadatta Track?" I said, "No, I've just come through the Finke." He said, "Impossible." I said, "Look at the red dust. I've just come through the Finke." So he said, "Okay, so you're heading back through Oodnadatta?" I said, "No, I'm going across the Simpson." He said, "Impossible. You'll never make it. You're crazy."
"Then he said to me he said, "Where do you think you're going to charge this car?" So I said, "I've got a very long extension cord in the back." So we had a good laugh about that, and then I said, "This is the electric vehicle with an onboard generator, so I don't actually have to worry about charging it."
Related: 2022 Audi RS 3 Review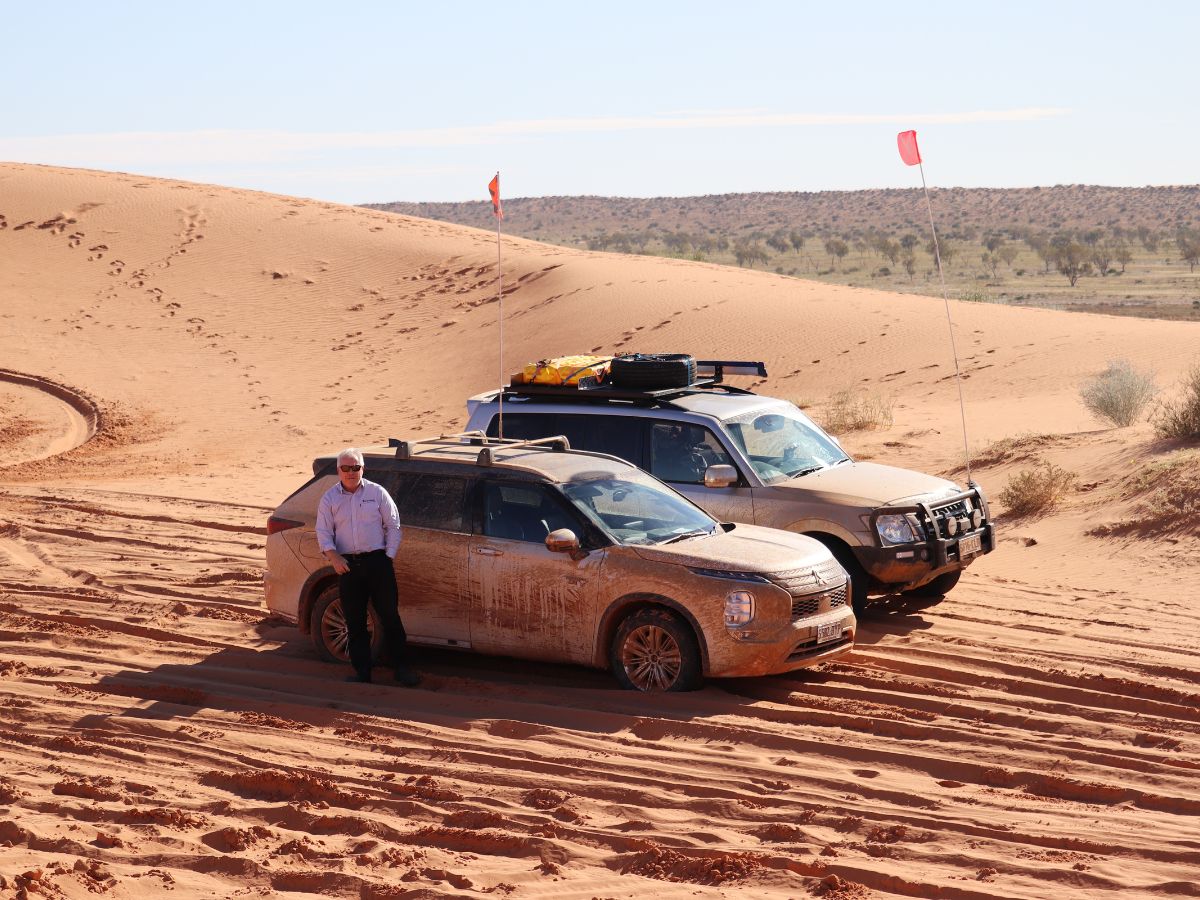 Final Thoughts
After Shaun detailed his 6000km adventure we were impressed by the achievement. There's something to be said for a brand whose CEO is happy to prove that the product can exceed expectations outside of what the vehicle is fundamentally designed to do.
Would we recommend that everyone go out and order an Outlander PHEV to cross the Simpson Desert? Of course not, but the car proved that it can handle some of the harshest environments our country has to offer while doing a lot of the work in full EV silence. A sentiment echoed by the CEO.
"I'm not advocating for anybody who doesn't have a lifetime of experience to take this car and just go across the Simpson Desert. It's not for the faint of heart, you actually need to know what you're doing, but I'll tell you what, if you know what you're doing, and you want an exhilarating experience that's very different from your traditional four-wheel drive, take this car out there and fall in love with the instant electric torque and creature comforts."
What Does This Trip Say About PHEVs?
This might be the best example we have to demonstrate the flexibility that a Plug-in Hybrid Electric Vehicle offers. We love the fact you can drive to the shops in full EV mode and then head out into the Simpson Desert, Flinders Ranges, or the Blue Mountains without even considering charging the car at all and never worrying about range.
All that's left for us to do is ask (very) nicely for a Mitsubishi Outlander PHEV and take the journey on ourselves!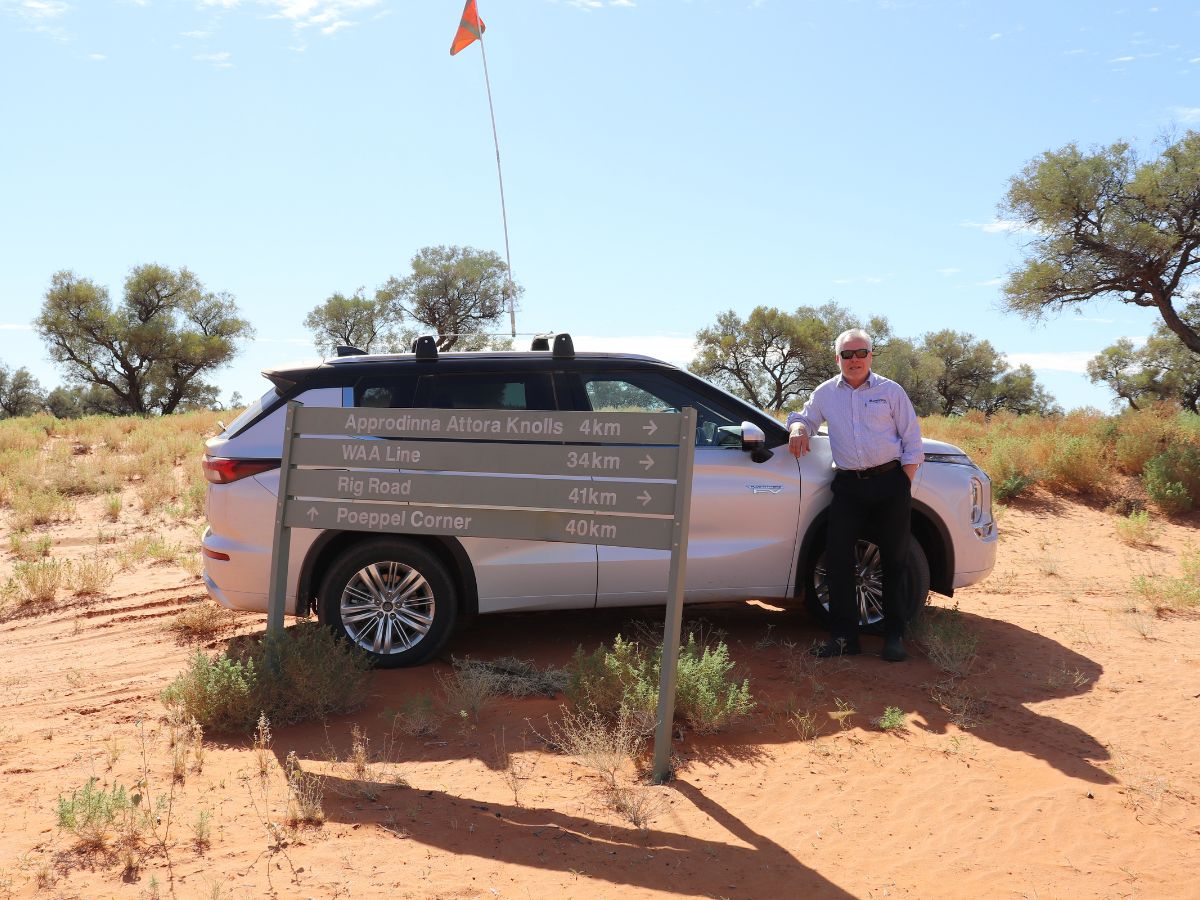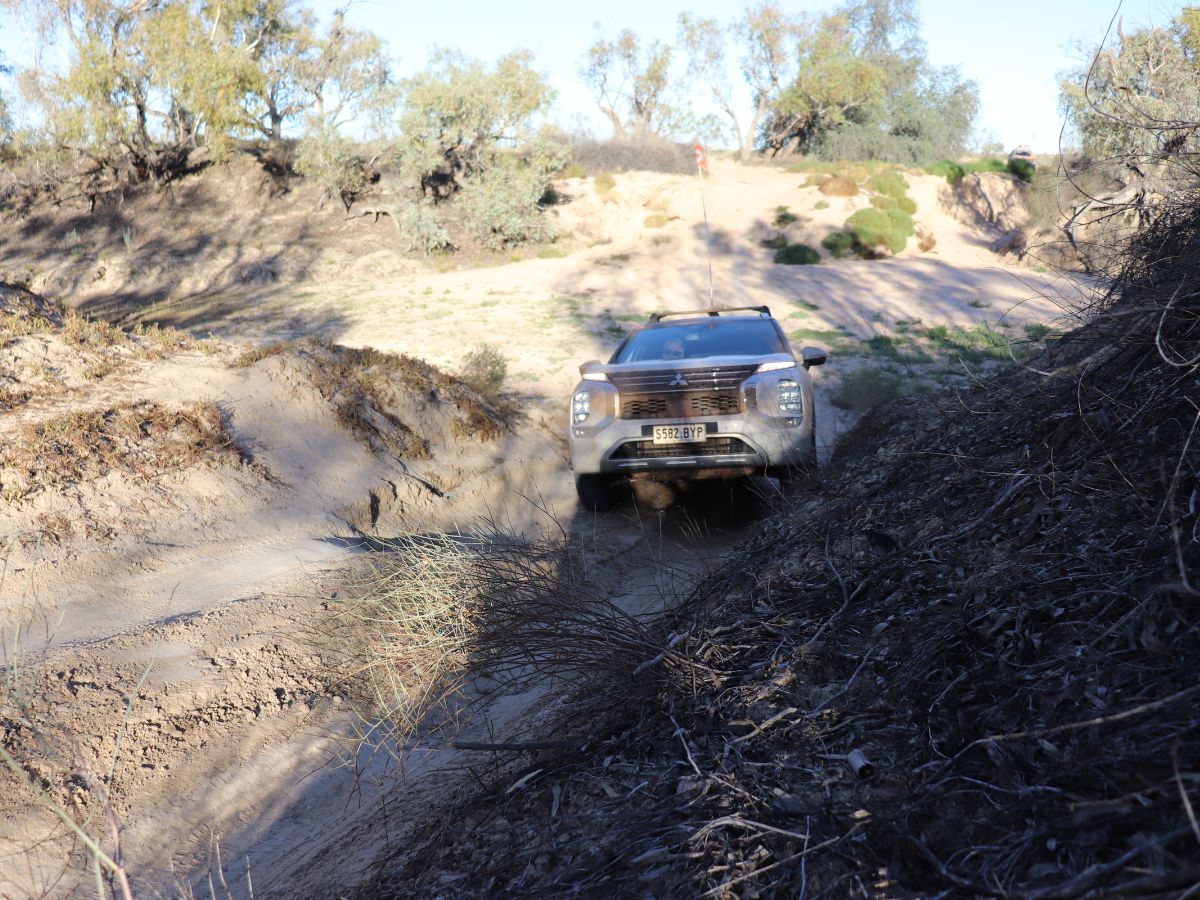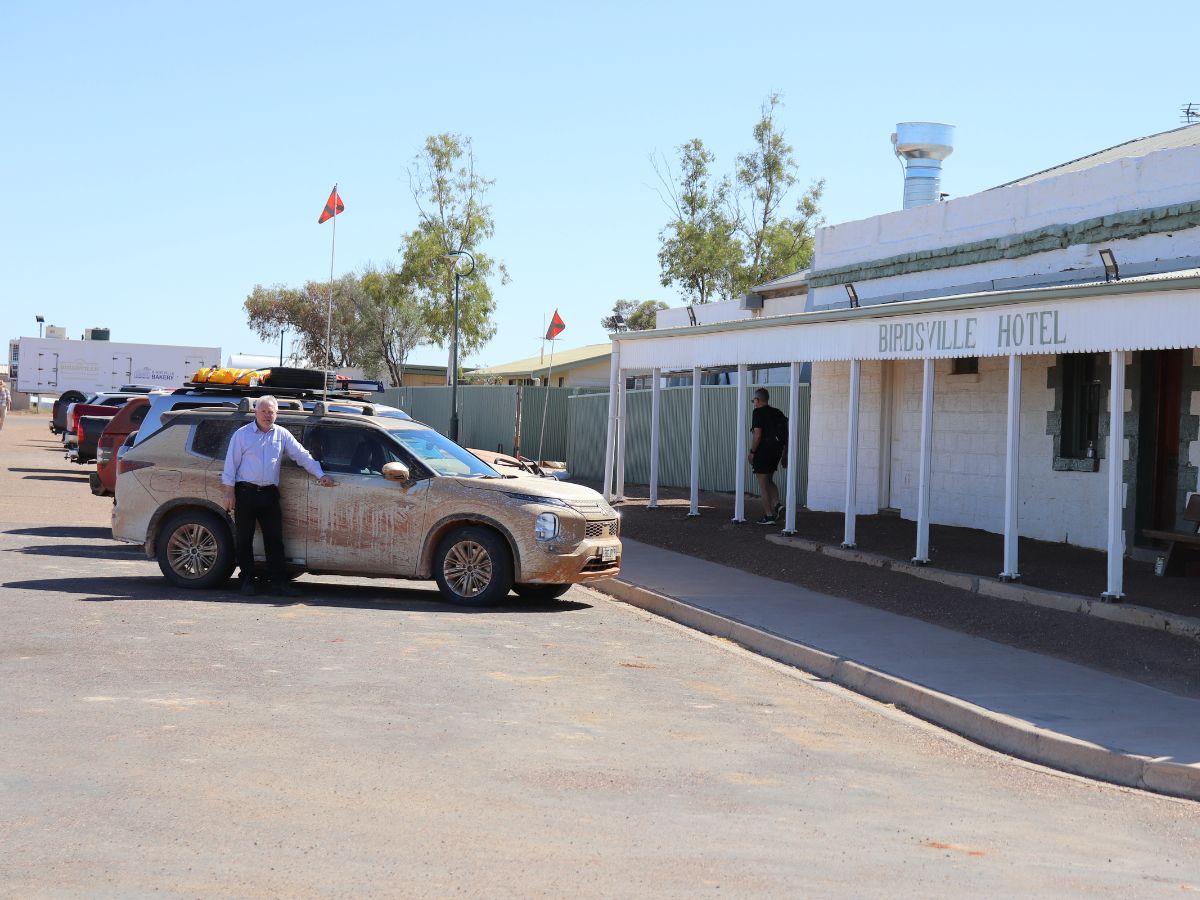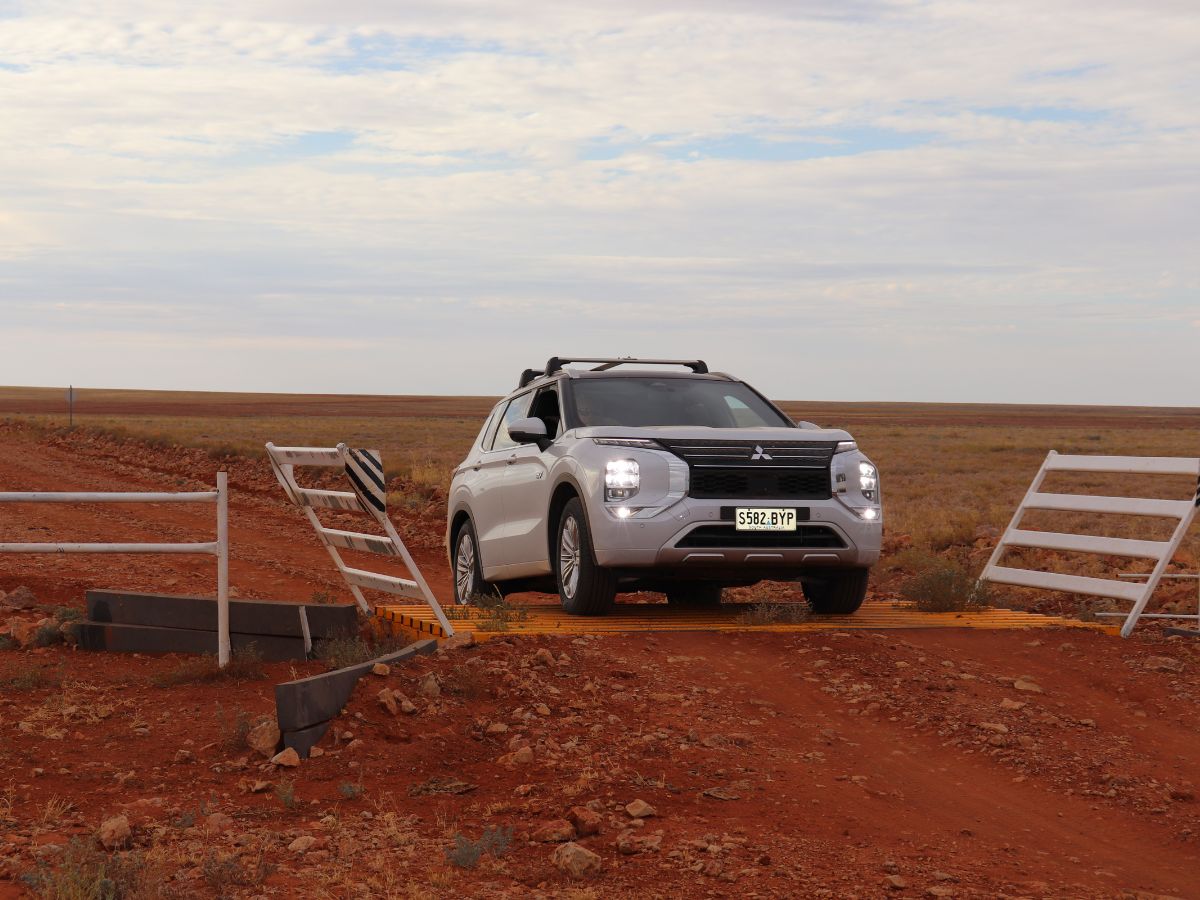 You'll also like:
Land Rover Classic Reveals $400,000 Defender Works V8 Trophy II
Audi A4 Modified to Look Like Audi R8 Gives 'Stealth Wealth' a New Meaning