Score a Piece of Aussie History at Pickles' Virtual Classic Car Auction
Here at Man of Many, we write a lot of stories about Lamborghinis and Ferraris, and for good reason; the cars are impressive, both aesthetically and performance-wise. But despite our affinity for the contemporary, there's something oddly satisfying about a lumbering classic. Maybe it's the Aussie in us shining through, but we still find it hard to resist the urge to complete a full Exorcist-style head-turn every time we see an old Torana rip up the street. It's an Australian rite of passage, and now, thanks to the good people over at Pickles, you could find yourself in the driver's seat.
The remarketing specialist is hosting an online auction this weekend that is chock-a-block with prestige, classic and unique cars. Based out of Pickles' Hobart branch, the Classic Car auction kicks off on Friday 24 July and runs until Wednesday 29 July, offering up 20 iconic vehicles rarely seen on sale. So, what's up for grabs?
You'll also like:
1989 Mercedes-Benz 560 SEC Wide Body Coupe is Luxury Muscle
Bussink's GT R Speedster has 850HP of Hand-Made Muscle
2020 Ford Bronco Concept Fuels More Excitement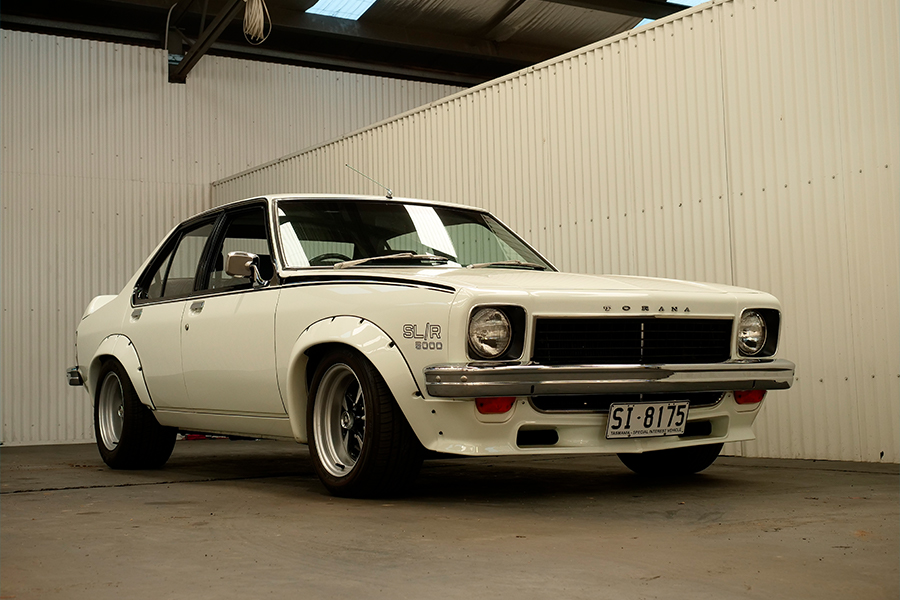 1975 Holden Torana
An absolute weapon on and off the track, this LH Torana SL/R 5000 tribute four-speed manual sedan has a 5.0-litre engine, Ford Toploader Gearbox, and Ford 9" Differential.  Featuring a white body, black markings, and black vinyl trim, the odometer shows 264,431 kms.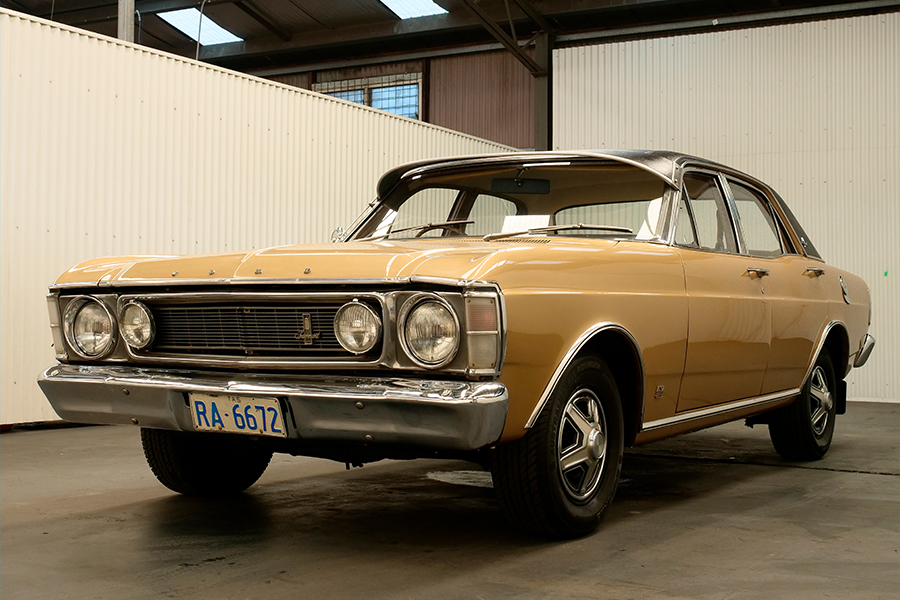 1969 Ford Fairmont
Everyone has had or at least knows someone who has a had a Fairmont. For years, the car dominated the family scene here in Australia, but back in the late 60s, these vehicles were surprisingly powerful. This 1969 8-cylinder has the 302 Carburettor single-engine and only 36,000 miles on the clock. Not a bad effort for a 50-year-old warhorse.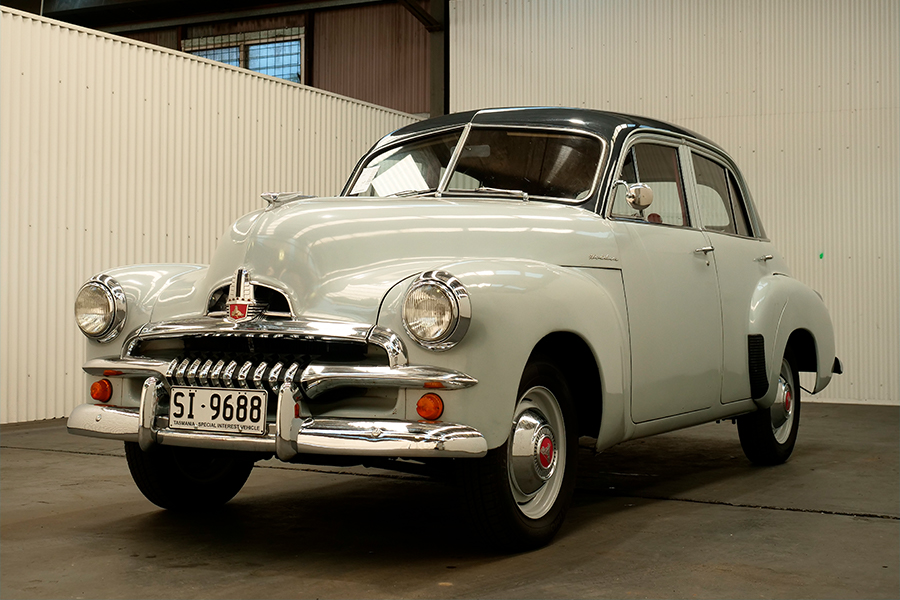 1956 Holden FJ
The undisputed icon of Australian mid-century automotive excellence, the FJ was a staple among families down under, despite only being produced here between 1953 and 1956. This super-rare and immaculately looked after 1956 edition features a manual column shift and the classic 2.2-litre carburettor petrol engine, not to mention it still has full log books.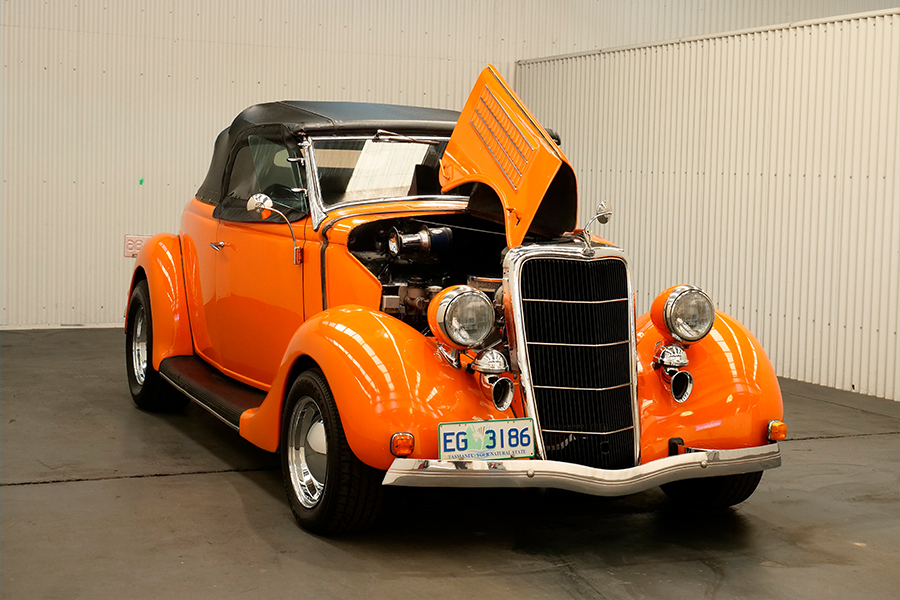 1935 Ford Hot Rod
This burnt orange beauty has a Ford Toploader Gearbox, Ford 9" Differential, and a 5.7-litre carburettor petrol engine. The two-door masterpiece features black leather trim and a matching trailer (sold separately).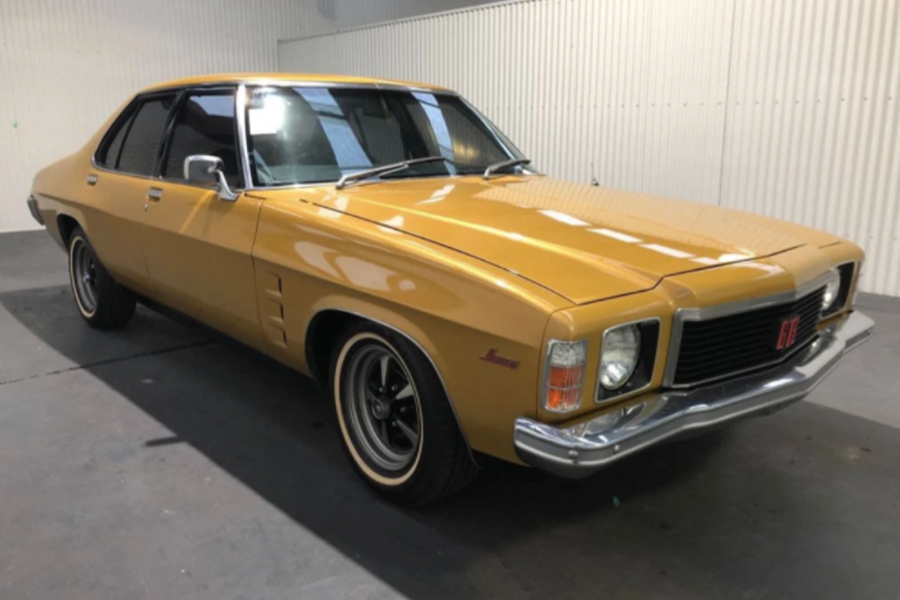 1974 Holden Monaro
The big dog of the Aussie track, the Monaro is a beacon in the nation's automotive history. This V8 beast cops a 3-speed automatic transmission and a 4.2-litre Carburettor singe engine.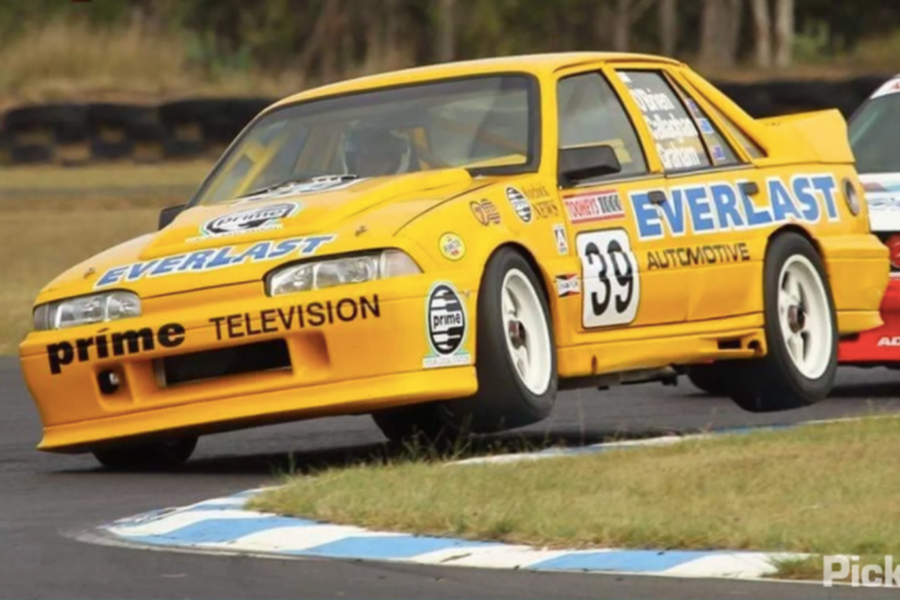 1988 Holden HSV Commodore
No Aussie car auction would be complete without an appearance from the infamous Commodore. This 1988 manual 8-cylinder edition features a beefy 5-litre engine and some signature racing decals.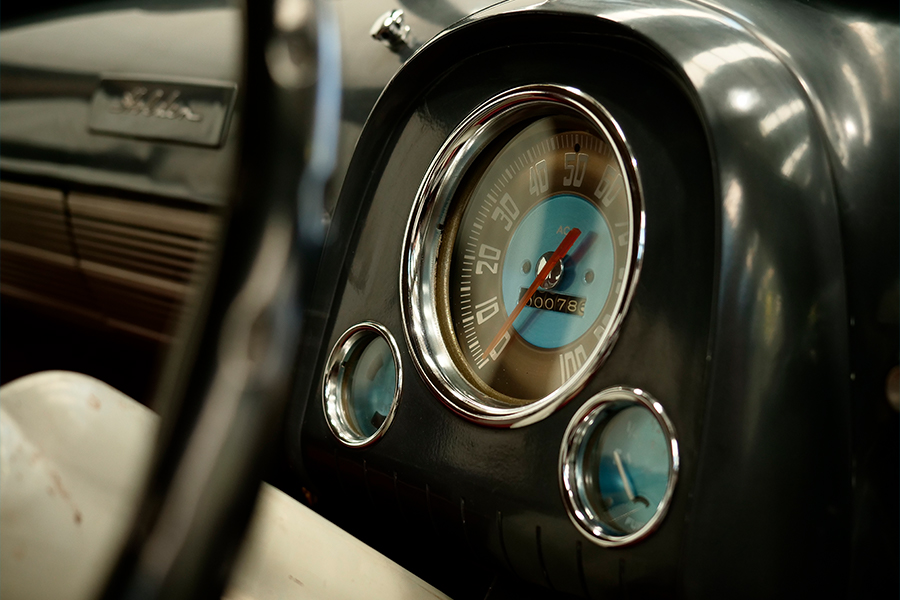 Other notable vehicles up for grabs include a 1962 Volkswagen Beetle and a 1985 MG Metro. The stock has been sourced from an array of private vendors.  Like we said, if you're keen to pick up a piece of Aussie automotive history, get amongst Pickles' online auction this weekend. You might walk away with a drivable bit of memorabilia. The auction runs from Friday 24 July at 11:00 a.m. to Wednesday 29 July at 8:00 p.m. AEST.
You'll also like:
1989 Mercedes-Benz 560 SEC Wide Body Coupe is Luxury Muscle
Insane Bugatti Chiron Terracross Concept is the Ultimate Off-Roading Hypercar
Land Rover Defender Van Preps Soccer Mums for the Apocalypse