Land Rover Defender Van Preps Soccer Mums for the Apocalypse
OK, so you may not actually see a soccer mom roll up to practice in the Land Rover Defender Van envisioned by Samir Sadikhov of Samir's Customs, but that doesn't mean it wouldn't be absolutely cool to witness it. In all actuality, the reimagining of the classic Land Rover Defender would be better suited for the great outdoors, or possibly a post-apocalyptic world. However you use it—roving the wilderness or chauffeuring a team of kids—the Land Rover Defender Van looks tough as nails.
You'll also like:
The Luxury SUV You've Probably Never Heard of
The Mini Moke is Coming Back To Australia
The 1,000Hp All-Electric Hummer 'Super-Truck' Has Finally Been Unveiled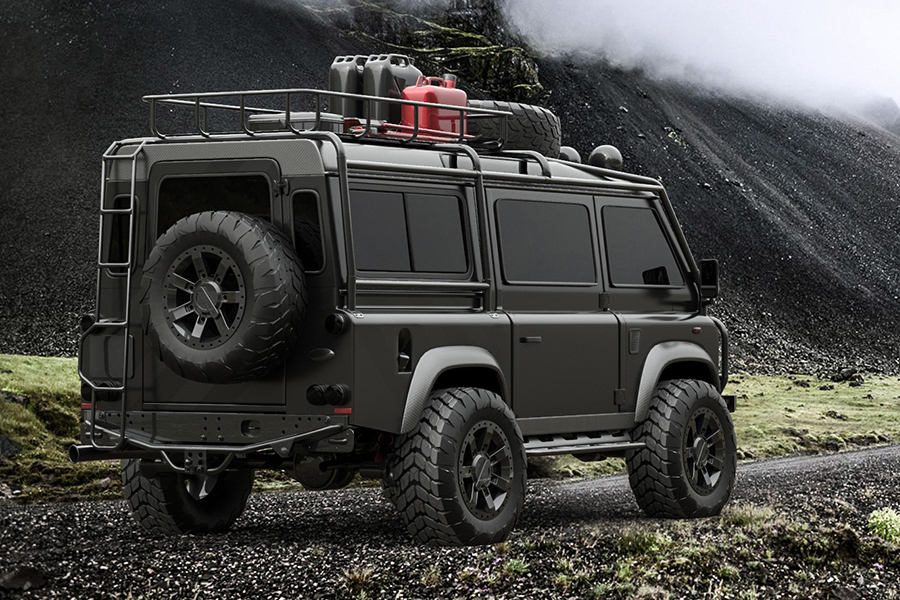 It may not initially be recognisable as a Defender thanks to the snub nose and van format, but the Defender Van is indeed built on a Defender base. More specifically, the original frame of the build is a three-door Defender 90 body situated on a five-door 110 chassis that has been lengthened out to accommodate the van. Surrounding the exterior of the van is a metal cage, which gives it an even more rugged and aggressive look.
The cage also serves to provide a strong foundation for the roof rack, which comes fitted with a spare wheel as well as fuel cans. Four giant spotlights line the front of the rack to illuminate a campsite or a soccer field. A ladder on the rear of the Defender gives access to the roof rack, where you can store your gear or set up a lawn chair to watch the game.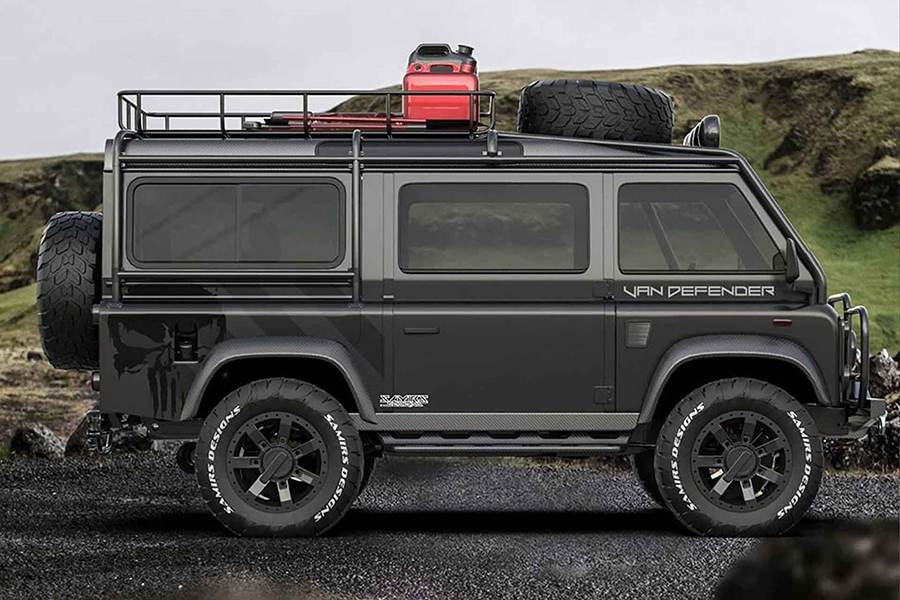 The flat front doesn't completely abandon the Defender look. The original round headlamps are still there, though the grille bar is new. The windshield is more upright, and spotlights help to finish off the van look. A massive tube push bar protects the front. The van may not be exactly what the typical soccer mom is looking for, and Defender fans may struggle getting past the snub nose, but there's no denying that this is one modification that deserves to be done.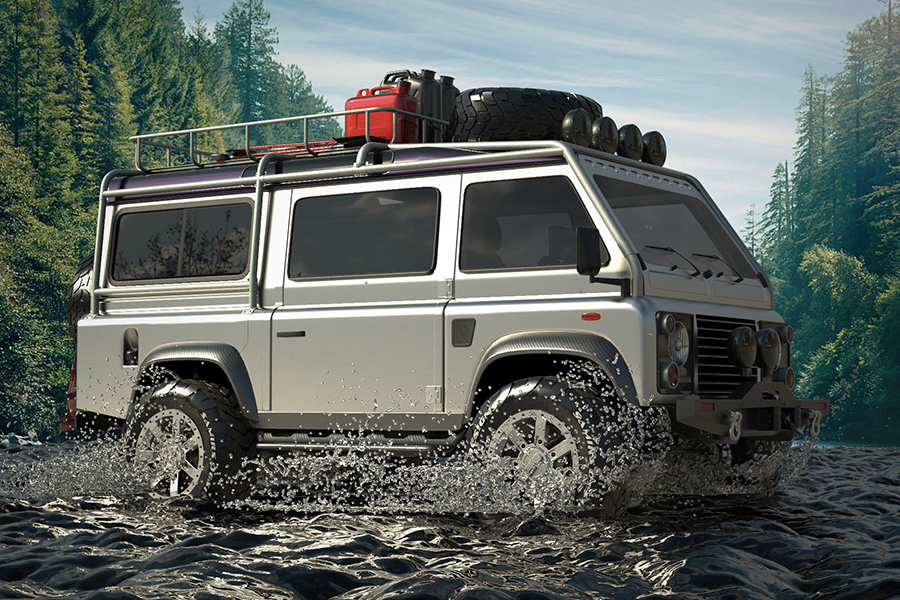 You'll also like:
The Luxury SUV You've Probably Never Heard of
The Mini Moke is Coming Back To Australia
The 1,000Hp All-Electric Hummer 'Super-Truck' Has Finally Been Unveiled