On World Environment Day, One Electric Vehicle Brand Stands Out
Some manufacturers can talk the talk, but few can really walk the walk when it comes to their electric vehicles. I'm not going to pretend for a second that there isn't a long way to go before electric vehicles are truly sustainable, and neither is Polestar. Every year the brand publishes a sustainability report and openly shares the methodology with the industry for independent review and assessment. And this is just one step along the way to their long-term goal of producing the world's first truly climate-neutral vehicle by 2030.
To understand the methodology, plans, and what the brand is currently doing to achieve these goals, Polestar assembled a crew of industry leaders in Tasmania. As the first independent publisher to achieve 100% carbon-neutral status in Australia, we were invited along, flying carbon-neutral into Hobart with a handful of creatives to explore the region in the Polestar 2 electric vehicle.
RELATED: Want to read more about Polestar? Check out our review of the Polestar 2.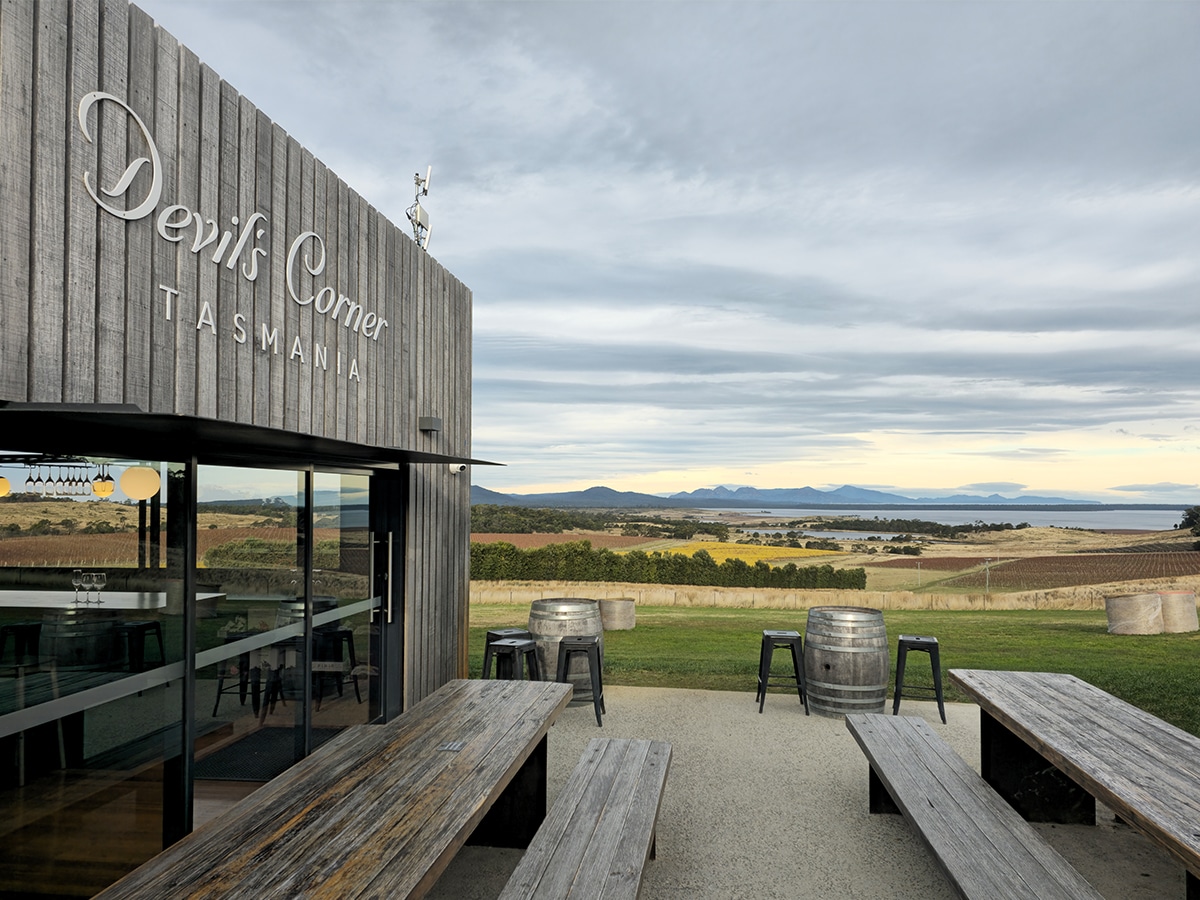 Devil's Corner Winery, Sustainable Winegrowing Australia Member
Our day started at Frogmore Creek Winery just outside of Hobart. It's a favourite destination of ours and a great spot to grab a quick coffee and snack before we started the big drive ahead. Actually, I shouldn't say 'big' because you can get from one end of the island state to the other in about 4 hours.
After breakfast, it was time to start the first leg of our journey. Taking the scenic route to Devil's Creek Winery along National Highway 1 and Lake Leake Hwy. The journey itself takes about 2.5 hours (186 km) which is more than comfortable in the Polestar 2 sporting 540km of range in a single-motor long-range configuration. I should also give special mention to the roads themselves which are spectacular in both scenery and bends.
Over lunch, we spoke with the Devil's Corner team about their sustainability practices. As an active member of Sustainable Winegrowing Australia, the winery focuses on soil health, pest and disease management, biodiversity, and the minimization of water. This is achieved by a combination of smaller practices, e.g. employing some 8,000 heads of sheep to assist their Viticulture team with weed management.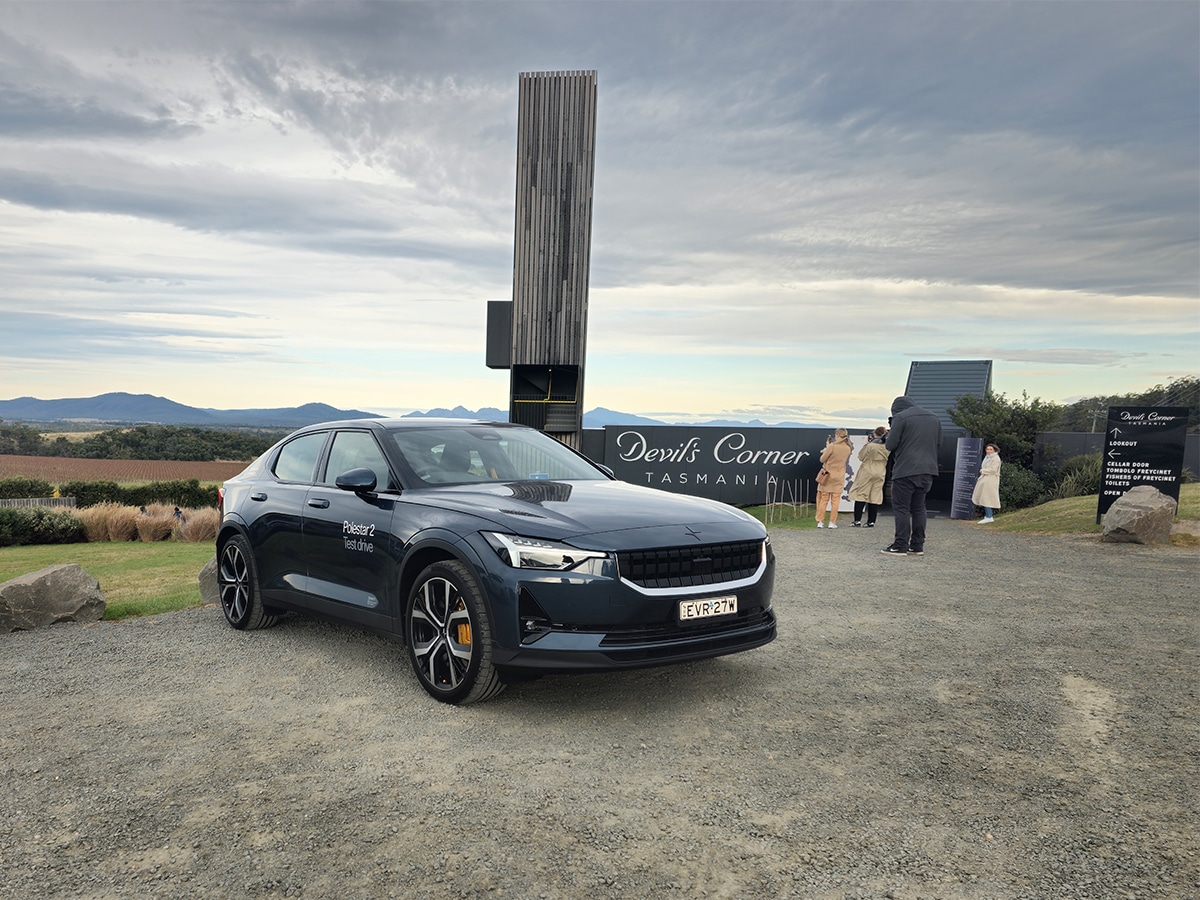 It's awesome to see the sheep grazing amongst the vineyards with their wool coats on, and I look forward to seeing Devil's Corner become independently verified as a sustainable producer in the not-too-distant future. If you're looking for a great wine, I highly recommend their Pinot Noir with spicy black cherry, dark fruits and a tiny hint of raspberry. We handed the keys back to the Polestar team and made our way in silence to the overnight accommodation at Freycinet Lodge where a panel discussion was waiting for us.
Address: 1 Sherbourne Rd, Apslawn TAS 7190
Hours: Mon-Sun 10am-5pm
Phone: 0448 521 412
RELATED: 2024 Polestar 3 Price and Specs for Australia.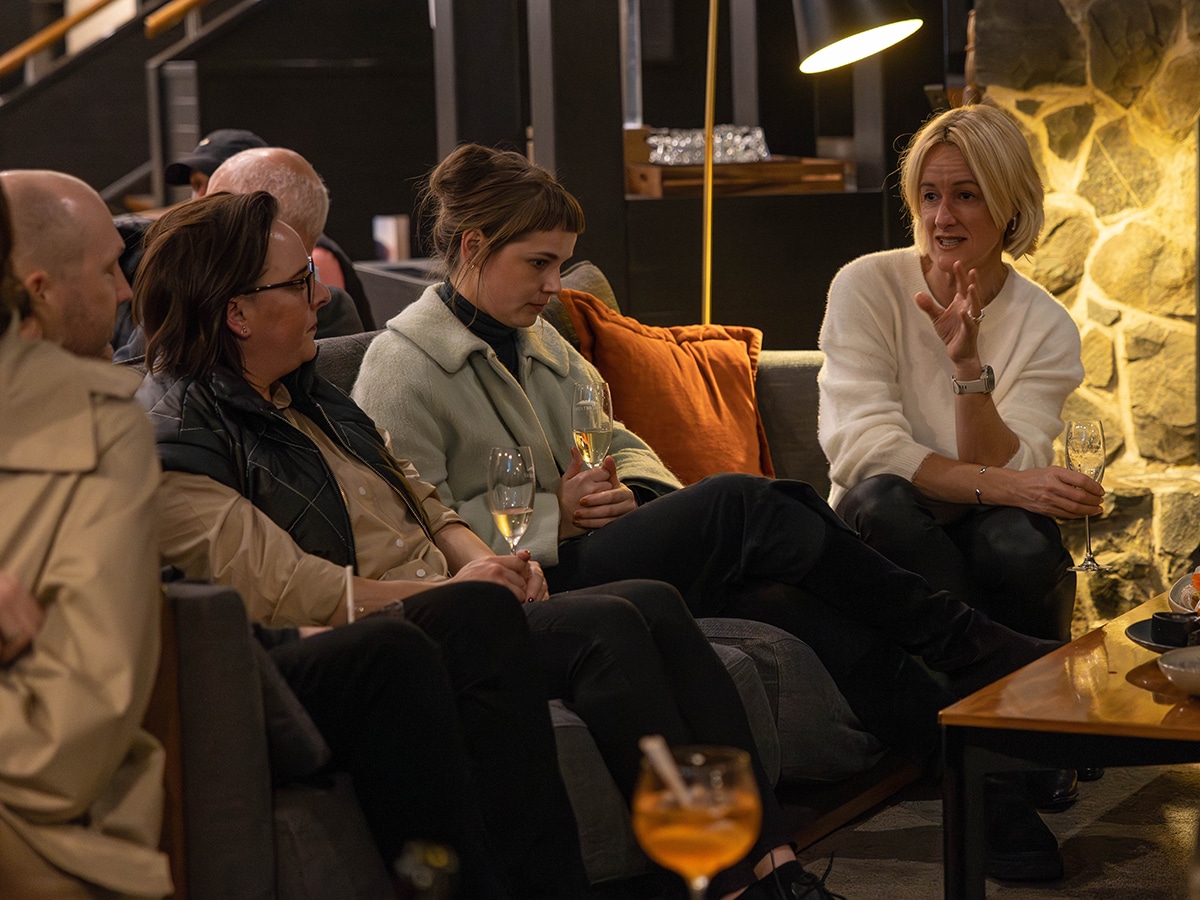 Freycinet Lodge, Sustainability Panel Discussion
Filled with food, wine, and excitement for the night ahead, we arrived at Freycinet Lodge. And after getting comfortable in our accommodation, it was time to listen to a panel discussion with Samantha Johnson, Managing Director of Polestar Australia, and a host of industry sustainability leaders, including Cumulus Studio architects and Tasmanian fashion brand ISLA. Check out their short sleeve jacket, it's next level.
I've always been a fan of Polestar cars, their design language, for me, is up there with the best in the automotive industry. Then you look at the product itself and I've always been impressed at how an EV that is so modern in design, can feel so homely and familiar on the inside. Take a few corners and you're immediately impressed by the low centre of gravity and the instant power delivery, but also the customisable configuration of the steering wheel weight and one-pedal-driving. Most importantly, it puts sustainability at the forefront.
During the panel discussion, a few key themes jumped out regarding sustainability. We need car manufacturers to take action now, and we need them to build transparency into their products.
As it stands today, I'd argue that Polestar is doing more than any other in the industry. With every car they release, they provide an insight into the Precept 0 carbon neutral concept car of the future, taking incremental steps before the car's earmarked release in 2030. For example, in the upcoming Polestar 3 SUV, flax composites will be used to replace plastics, recycled PET bottles will be woven into the fabric, and recycled fishing nets will be used for the carpets.
Beyond the visual, Polestar utilises blockchain technology to track and trace risk materials and minerals to ensure ethical sourcing throughout the supply chain. We know that EVs are made up of vast amounts of rare earth minerals, so the brand traces the Cobalt used in its batteries, the mica, nickel, lithium, and even the leather (which is animal welfare traced). This combines with a full Life Cycle Assessment (LCA) for their cars. You can watch Polestar Head of Sustainability, Fredrika Klarén, explain Polestar 2's carbon footprint here.
Located in: Freycinet National Park
Address: Freycinet National Park, Coles Bay Rd, Coles Bay TAS 7215
Phone: 1300 061 835
Visit Freycinet Lodge Eat at Freycinet Lodge
RELATED: Your Electric Vehicle Could Power Your Home and Save You Money.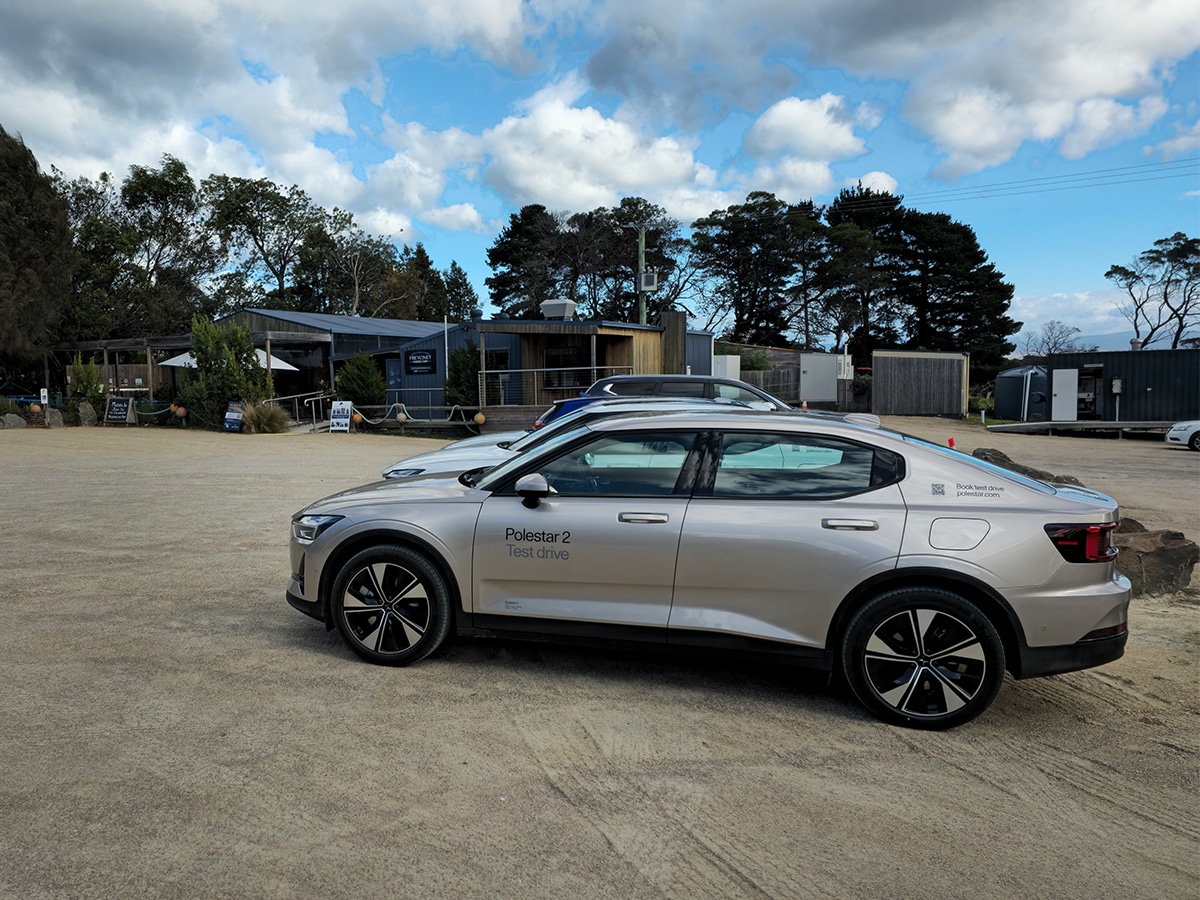 Freycinet Marine Farms, Conclusion
After one of the best nights of sleep I've ever had in a hotel room, and a few slow hours in Honeymoon Bay, we made the short trip down the road to Freycinet Marine Farms.
Looking beyond the fact that I had some of the best oysters, best mussels, and best fish and chips I've had in my life here, I also learnt a few quick facts about the sustainability of molluscs.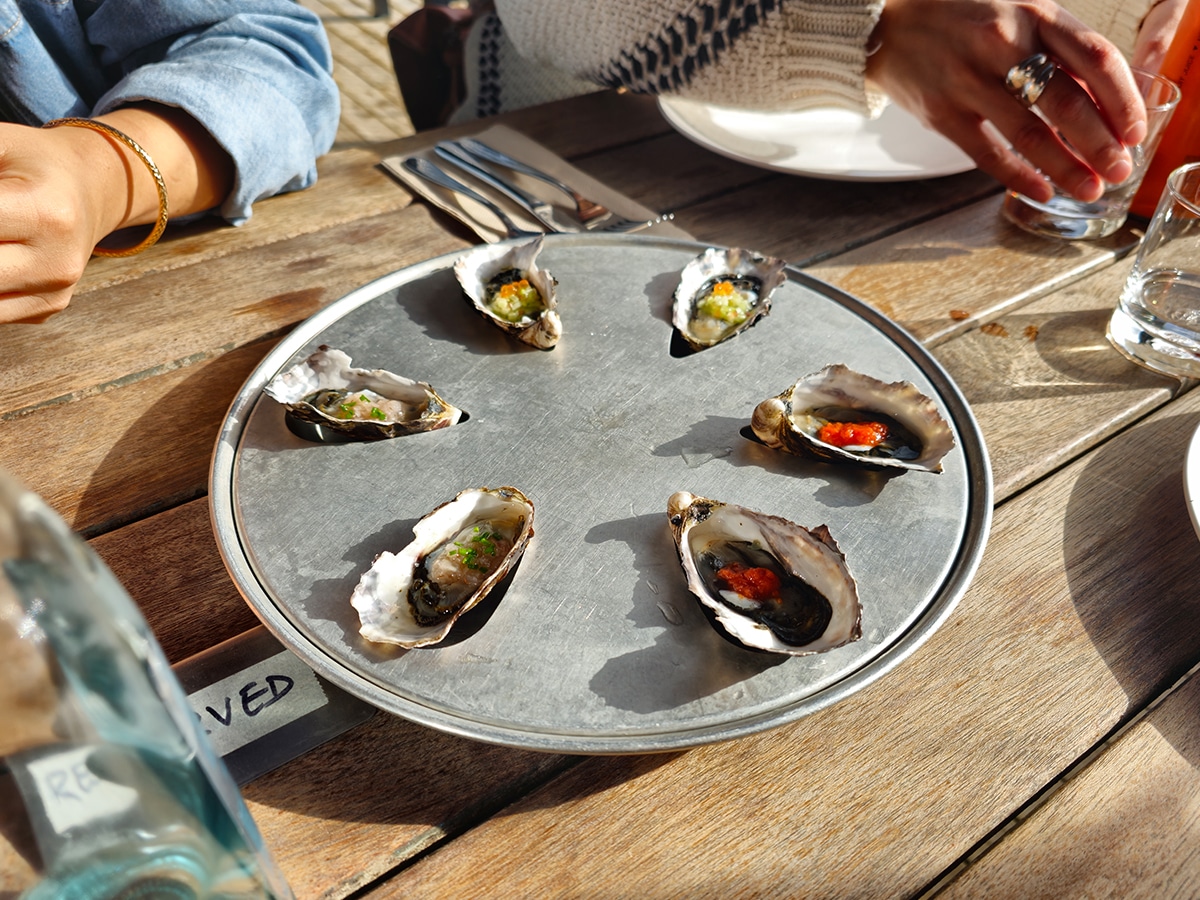 According to the Australian Centre for Internation Agriculture Research – and echoed by owner Giles Fisher – molluscs are among the most sustainable seafood in the world. They sequester carbon in their shells as calcium carbonate and could potentially be used to mitigate the effects of climate change. So the next time you're smashing down a few oysters at your neighbour's wine party, do it without regrets!
Understanding that tackling the issues of climate change is a joint effort, I wanted to end this sustainable road trip with a mention of the Keary report. The report uses existing, open-source data to model the current trajectory for emissions stemming from the car industry, and the findings are damning. They reveal that the car industry will overshoot the Intergovernmental Panel on Climate Change (IPCC) 1.5-degree target by more than 75% by 2050 without action right now. Polestar is leading the charge, but we're still waiting to see what some brands are bringing to the table.
RELATED: Aston Martin's First EV Will Reportedly Arrive in 2025.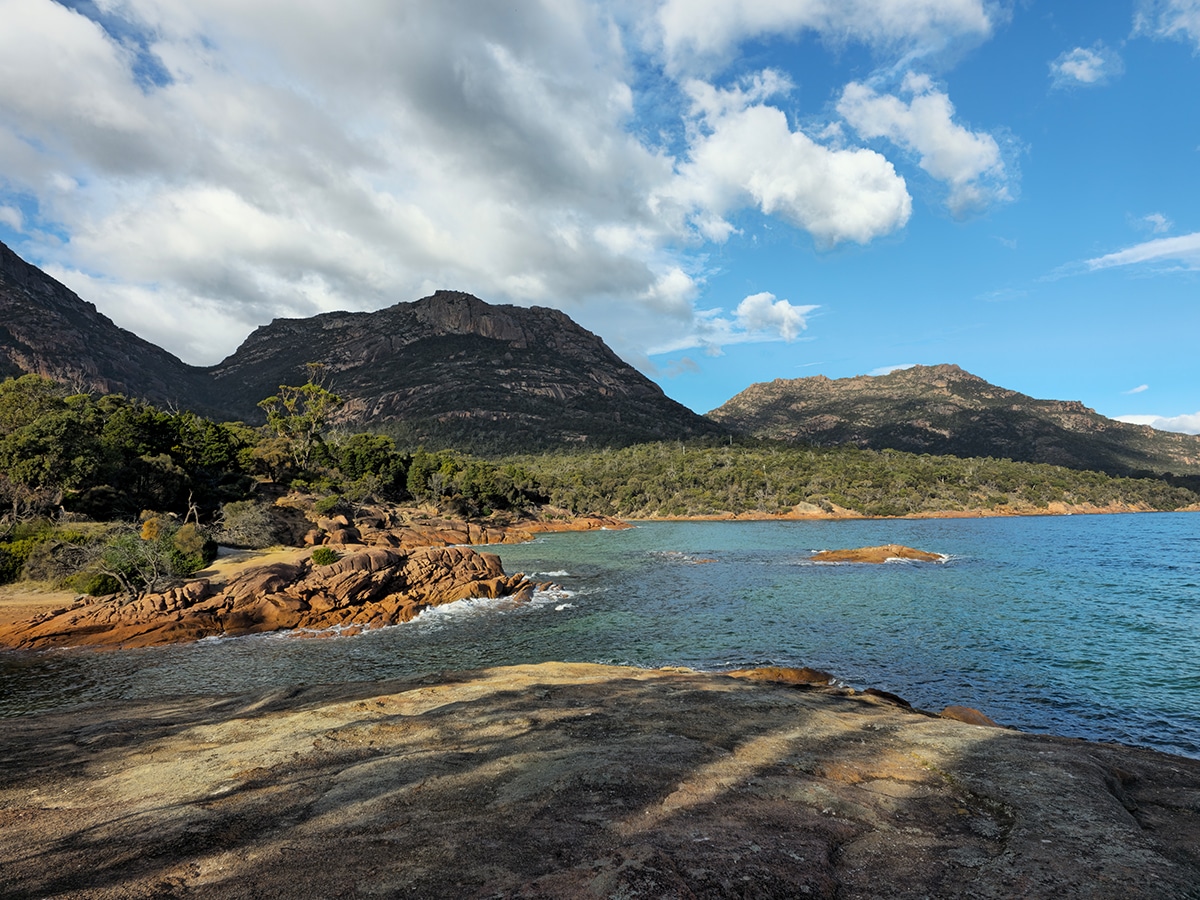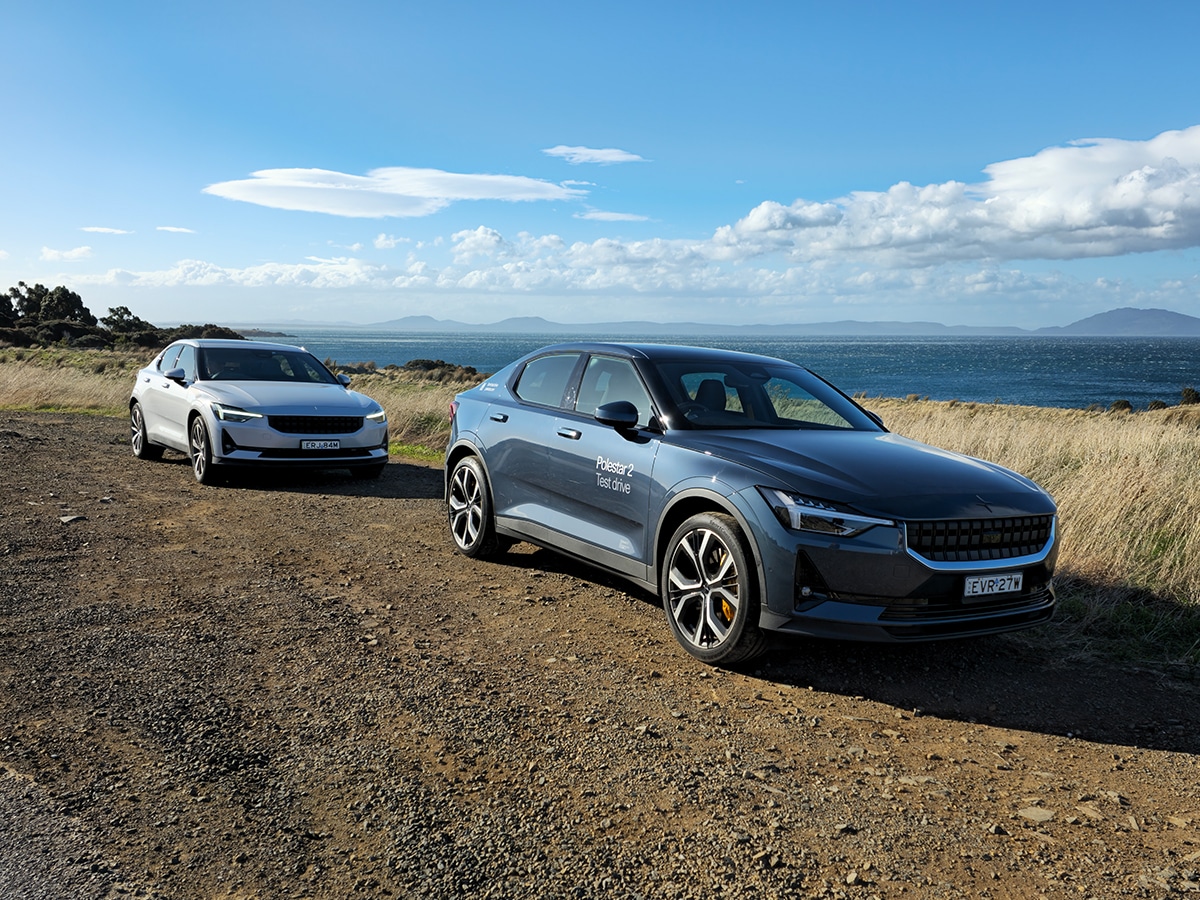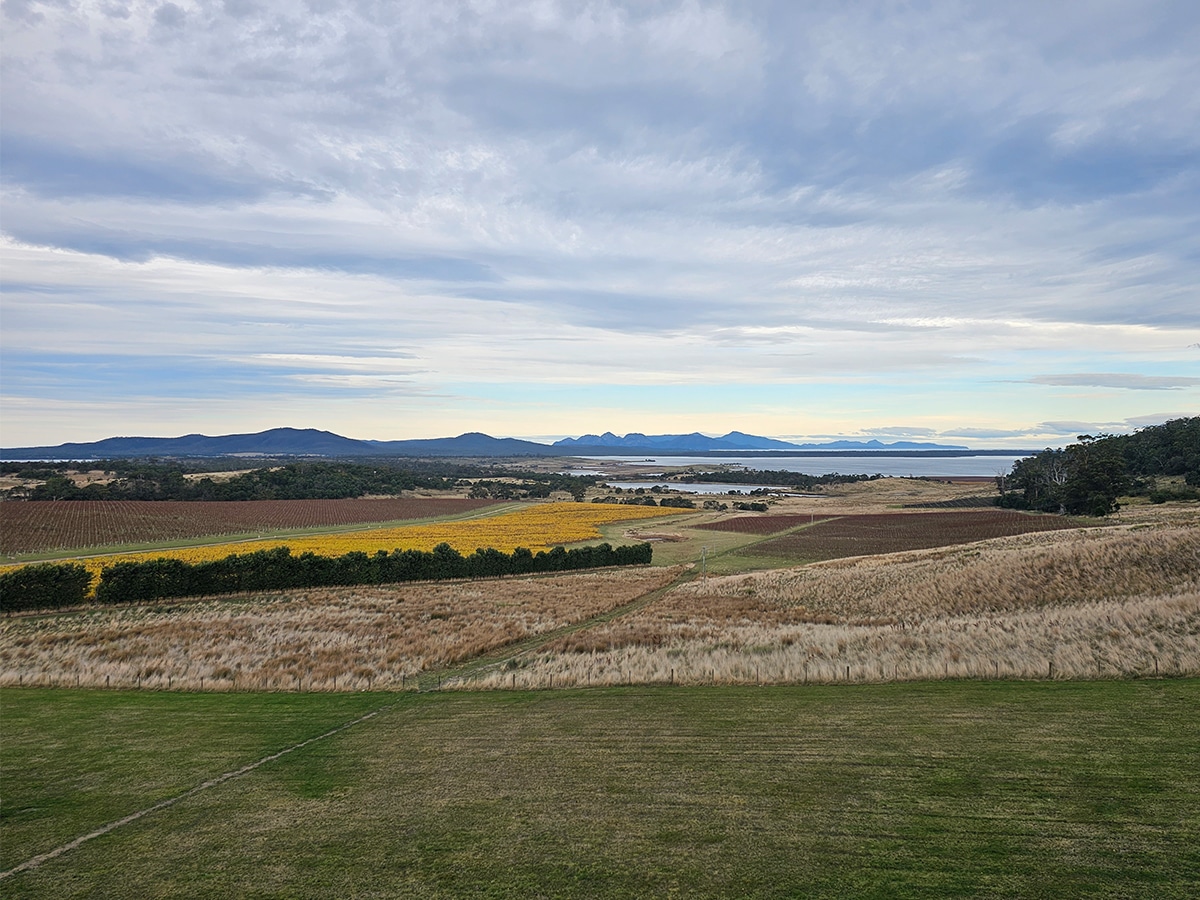 You'll also like: