Ducati Scrambler 1100 Sport Pro Boasts Racing Comfort
Ducati's latest releases included their 1100 Pro and 1100 Sport Pro models, and both are "comfortable, powerful, and made to travel, yet as stylish as only a Scrambler can be." Ducati is banking a lot on these bikes as they make up more than one-fifth of their production for the year.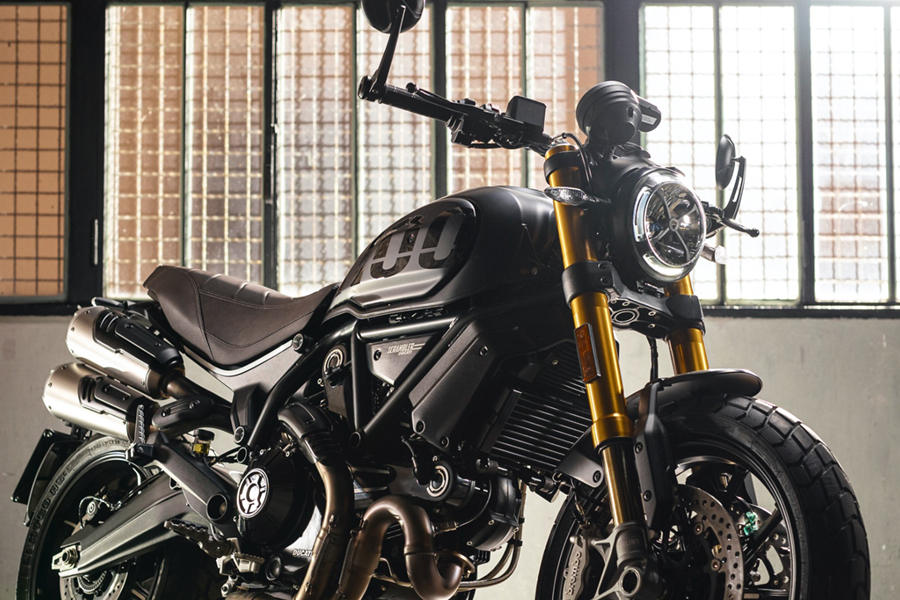 Ducati installed the same air-cooled V-twin that they've used before, but now it meets Euro5 emissions regulations. There are good reasons why Ducati is using the same engine, perhaps most notably because it offers 85 horsepower. The engine features a 98.0mm bore by 71.5mm stroke setup with a cam overlap of only 16 degrees, which helps to minimize carbon emissions without sacrificing the 66 lb-ft of torque. For the Sport Pro, Ducati opted for performance Ohlins suspension, which are done in anodized gold. The matte black paint job gives the bike an elegant and sophisticated look, but there's also a touch of racing mixed in with the black X on the headlight, a reference to the 1970s trend of riders taping over headlights when they went racing. Café racer style rear view mirrors help to round out that old school racing vibe.
The new Ducatis also have a traction control system that has been modified specifically for the Sport Pro and the Pro. Along with the three riding modes—Active, Journey, and City—the bikes also come with cornering ABS and a Brembo braking system. One of the first things you'll notice while looking at the bike is the dual tailpipe, which gives the bike a distinctive sound. You'll also notice that Ducati stepped away from the exhaust pipes flanking the seat as it does in the Scrambler 1100s and putting them instead in a shotgun stack on the right side for the Pro and Sport Pro.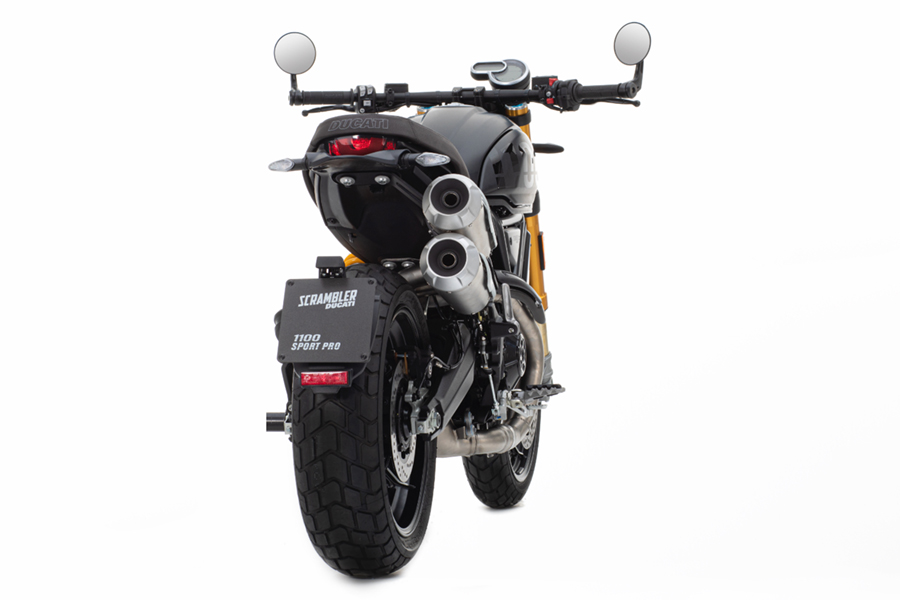 The bikes are a nice follow up to the success of Ducati's Scrambler in 2014, and the two new additions bring the tally up to 10 different variants of the Scrambler.