This Indian Scout Copped a One-of-a-Kind Wooden Sidecar
French sidecar specialists, Various Sidecar, are taking a note from the page of Italian shipbuilders Riva, creating a sidecar for an Indian Scout that boasts all the beauty of a world-class wood boat.
You'll also like:
Two Weeks with the Insane BMW Motorrad R18
BMW Adds Limited-Run M1000RR to its Performance Line
Triumph's Bonneville Build-Off Winner is a War-Time Weapon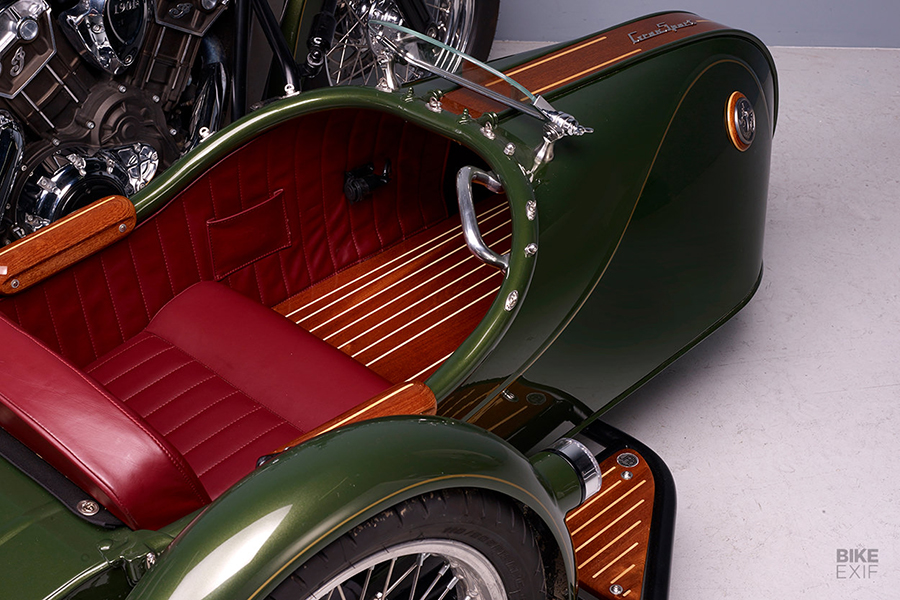 Various Sidecar is based out of Ablon-sure-Seine, just 10 miles out of the heart of the Paris metropolitan area. To get the new sidecar done right—something they had never before attempted for an Indian motorcycle—Various brought Jacques Jouvin of Atelier JAB to their shop. Known for his carpentry work on automobiles, Jacques brought an expertise for wood trip to the project.
With Jacques on board, Various was ready for the build, and they selected a current model Indian Scout 1200, which was brought in from a dealer in Valence. The build started with the "Gran Massive" design that Various Sidecar has developed over their five year history of creating sidecars. The sidecar is built on a frame and features attachment arms made of MIG-welded metal pipe.
A proprietary system brings the sidecar and motorcycle together without requiring any modifications to the bike, making it easier for potential buyers to purchase the sidecar. For those that do buy the sidecar, they'll find a surprising comfortable ride, thanks in part to the large wheel and swing arm with a shock. Specifically, the sidecar is equipped with a Hagon shock, and features Brembo disc brakes.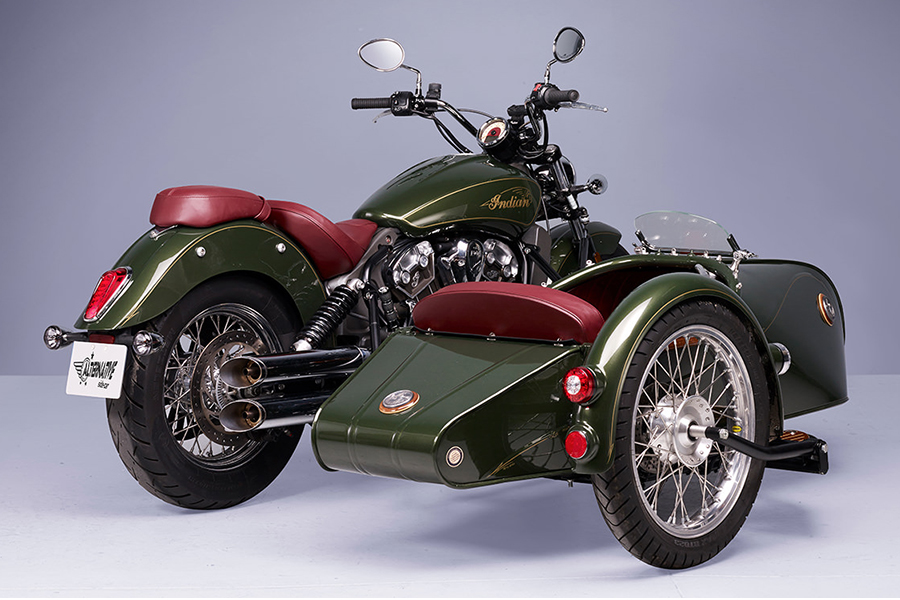 The sidecar comes with a few options as well as a full complement of LED lighting. A Brooklands-style windscreen tops off the 50-litre trunk. There's also a built-in USB cost port, and when you're ready for a bit of shelter, there's also a canopy. For all the construction, though, it's the wood trim that really sets this sidecar apart. Jacques hand-shaped each piece of mahogany and sycamore used on the sidecar.
New armrests and backings for the customized bags complement the stripe inlays perfectly. The interior is decked out in a burgundy leather upholstery. The whole look is finished off with pin striping done by Taka Hira. All told, Various Sidecar's Indian Scout sidecar is a vessel worthy of the beauty and freedom afforded by a classic motorcycle.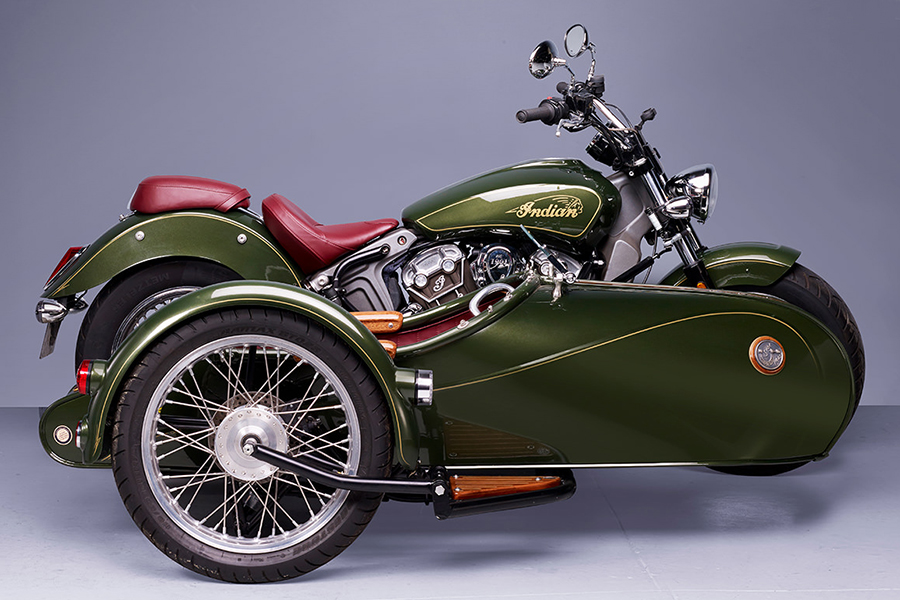 You'll also like:
Two Weeks with the Insane BMW Motorrad R18
6 Best Custom Motorcycle Shops in Sydney
Triumph's Bonneville Build-Off Winner is a War-Time Weapon