Triumph's Bonneville Build-Off Winner is a War-Time Weapon
Digital experiences continue to roll out thanks to the COVID-19 pandemic. One of the additions to that list of experiences is the 2020 Bonneville Build-Off. The event draws builders and dealers from around the UK to submit their custom motorcycles based on the new 900cc or 1200cc Triumph Bonneville. A total of 9 customs were submitted. One of those builds came from Fowler's Motorcycles, who turned to VE Day for inspiration.
You'll also like:
BMW Adds Limited-Run M1000RR to its Performance Line
Triumph Trident Set for a Comeback After 45 Years
BMW Motorrad R18 Cruises into Fat-Boy Territory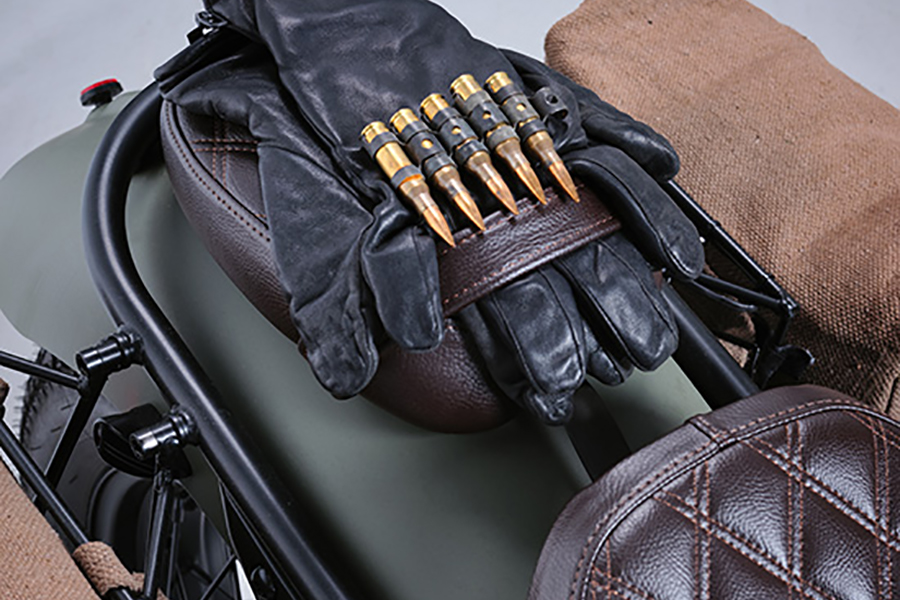 Fowler's took this opportunity to commemorate the 75th anniversary of the end of World War II. Drawing on examples of British military motorcycles used in the war, the bike was transformed into a military Bobber, complete with Army green bodywork. The chassis, engine, and frame were all blacked out to complement the scheme, causing the green to stand out even more. Fowler's also swapped out the modern forks for a custom girder front end to make the bike look more period correct.
In order to mimic the wide tires that the military used on their bikes for better stability, Fowler's added a set of Continental Conti-Twin tires to the Bobber rims. A set of custom canvas panniers ride on the sides of the rear wheel, offering space for munitions, rations, and other cargo. The bike's swingarm sports a first aid kit and an entrenching shovel. To finish off the look, Fowler's added a vintage brass compass mounted with leather onto the handlebars.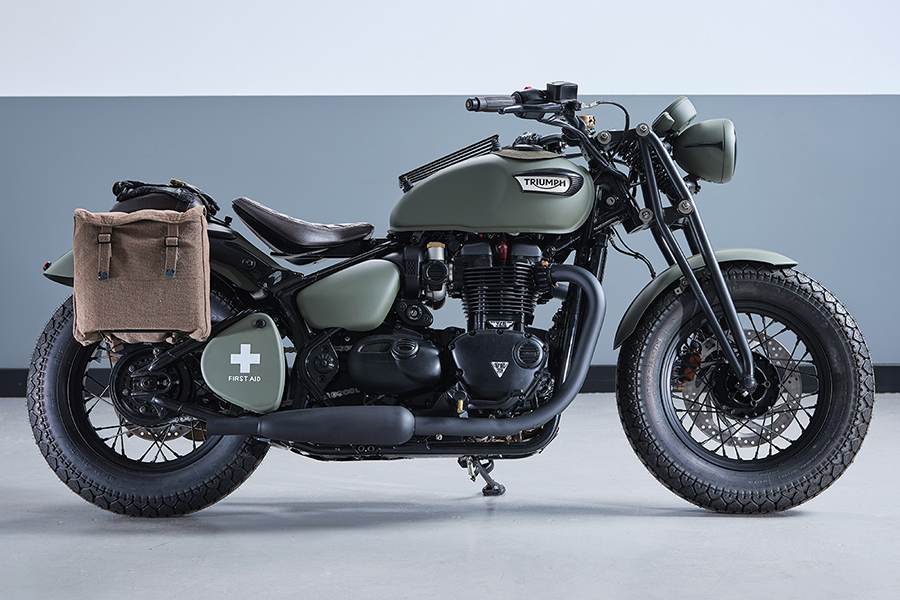 After all the voting for the favourite bike was tabulated, the Fowler's build was crowned the overall winner of the Bonneville Build-Off. The competition had plenty of standout performers that are worth checking out. You can see the bikes on Triumph's web site, and perhaps get inspired with your own idea for next year's build-off—or just drool over some exquisitely beautiful custom motorcycle builds.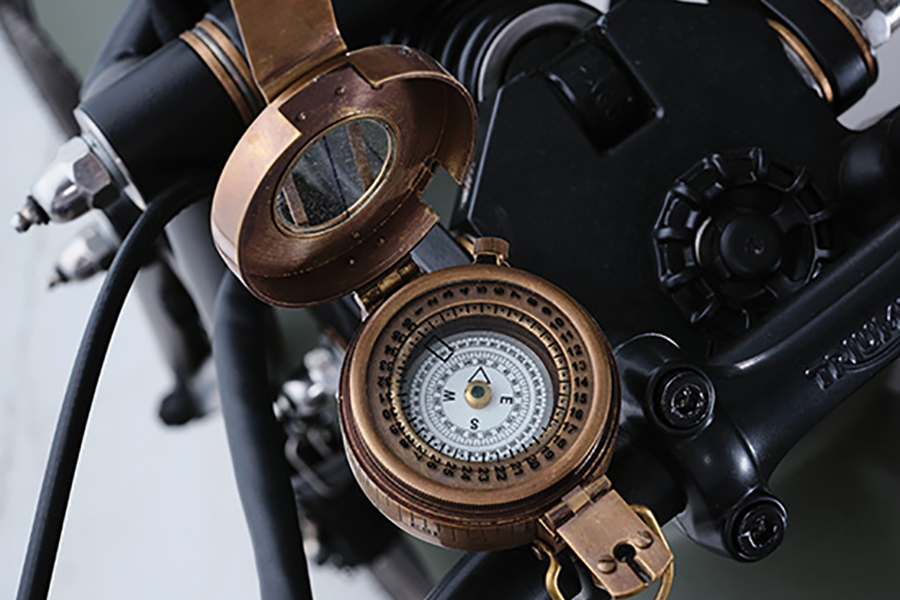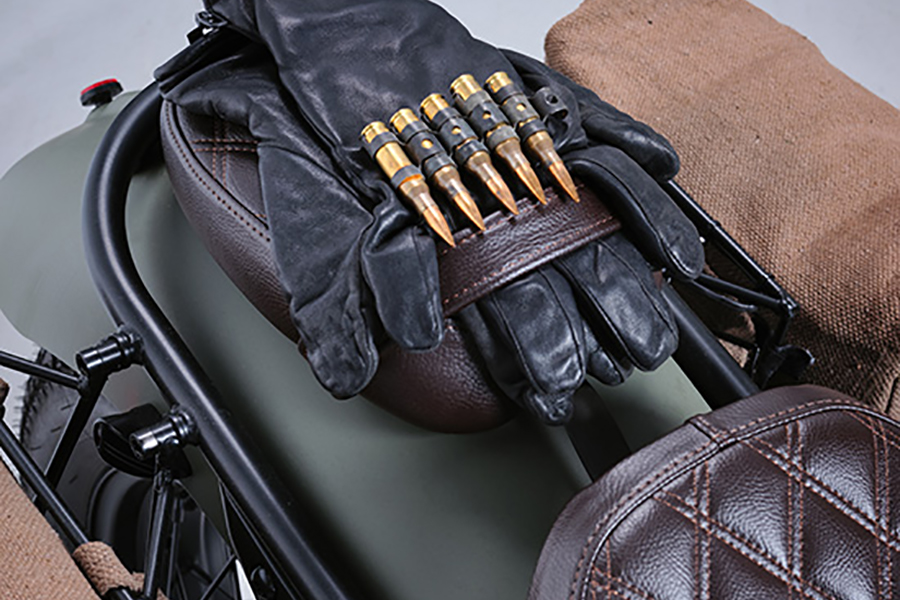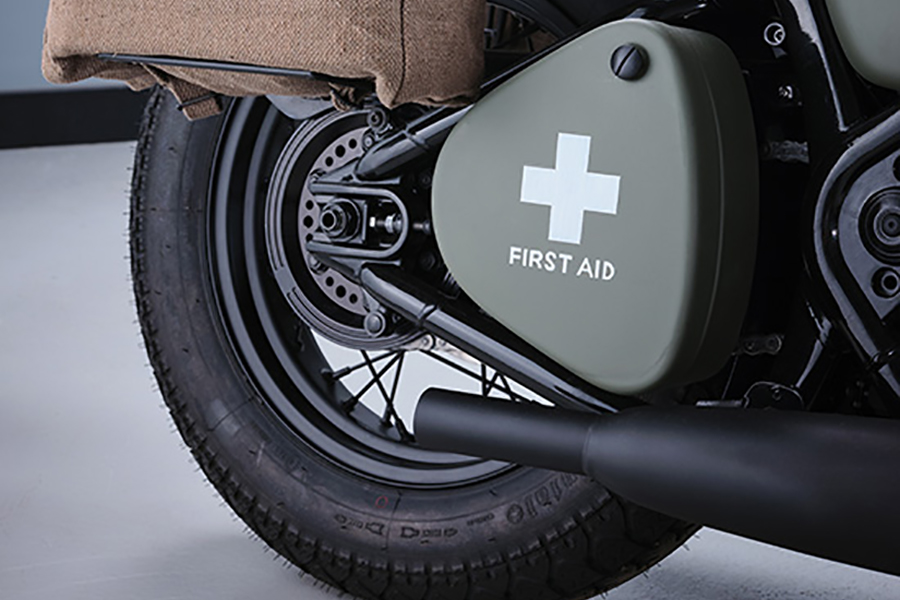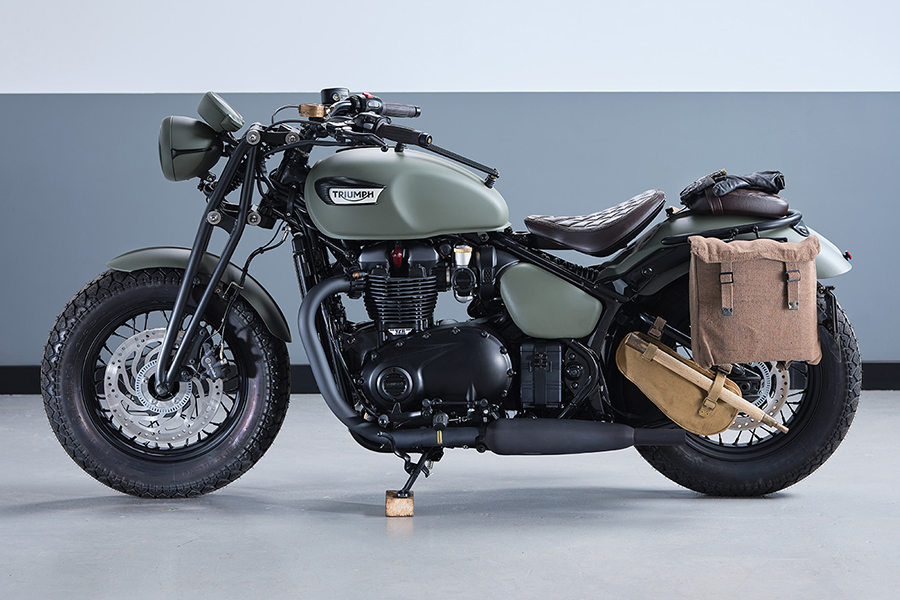 You'll also like:
BMW Adds Limited-Run M1000RR to its Performance Line
Triumph Trident Set for a Comeback After 45 Years
BMW Motorrad R18 Cruises into Fat-Boy Territory