Two Weeks with Royal Enfield's Continental GT 650
For a brand that wears the title of "oldest motorcycle brand in continuous production", Royal Enfield sure has a lot of history to draw from. Founded in 1901, the English builder produced some of the most iconic models in motorcycle history, including the Clipper, Crusader, Bullet, and Interceptor.
In 1955 they partnered with Madras Motors and established Enfield India, an off-shoot which would see Bullets being built and sold throughout India. Unfortunately, the British marquee closed its UK doors in 1971, but the Indian side of things has since soldiered on producing millions of classic Enfields over the decades.
---
You'll also like:
This 'Hamster' is a Russian ATV with Snowmobile Track For Wheels
Understanding The Love For Harley-Davidson
12 Best Motorcycle Backpacks for the Daily Commute
---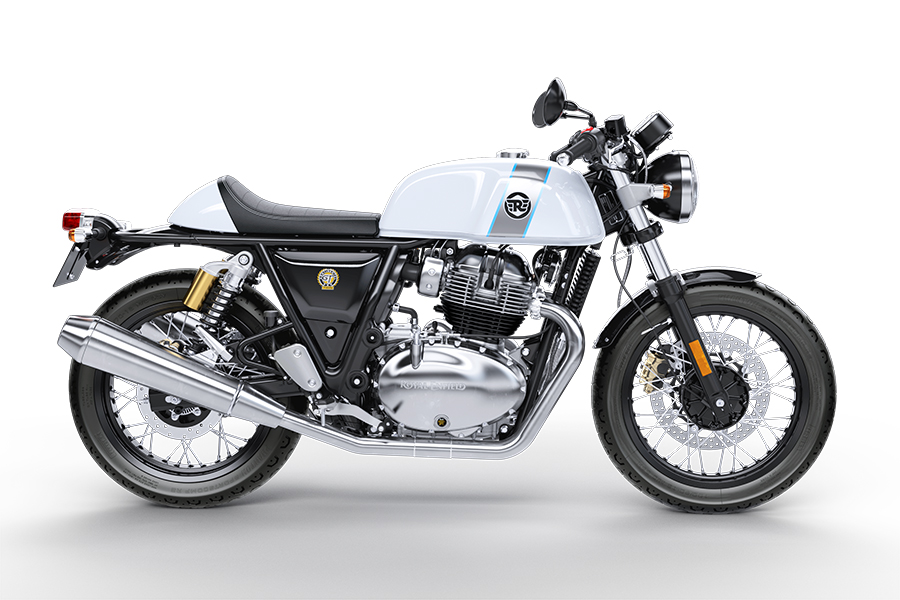 Whilst the look of the old models always turned a head or two, many thought the bikes were a few cubic centimetres short of a good time. So in 2015, Royal Enfield purchased the famous Harris Performance, and the teams started to develop a brand new platform for the global market.
Fast forward to 2019 and Australia has just started taking deliveries of the new babies. Based on a new 650cc parallel twin cylinder engine and a classically-styled tubular steel frame, the new Continental GT is one side of the exciting new Royal Enfield coin, and I was lucky enough to have two weeks of play with the cafe racer.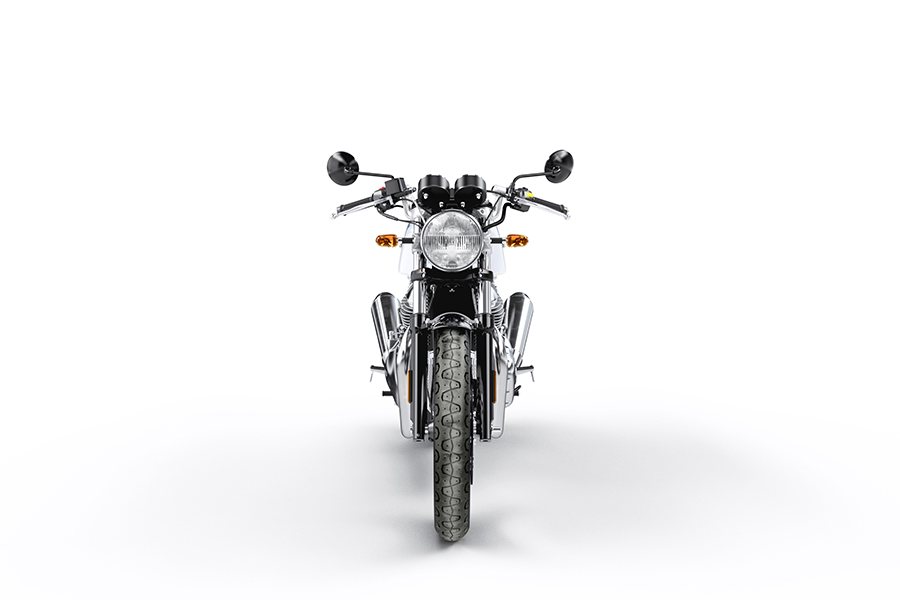 At first glance, it's clear to see the Continental GT wears its heart on its sleeve. The new 650 shares a similar profile to the old 250 GT of yesteryear but with splashes of modern touches throughout the canvas. My "Ice Queen" white fuel tank wore a modern "R" logo, doing away with the traditional motif, saving that for the engine casing.
Clip-on bars and rear-sets give the GT a classic cafe stance which would do it's 1960s brothers and sisters proud and the upswept pipes are the icing on a very handsome cake.
Sitting between your legs is the Continental GT's heart and soul: the 650 Parallel Twin. With minimal components and some clever engineering, the new donk performs as well as it looks. Unlike most modern engines, the lightweight motor isn't covered in plastic covers or an inaccessible tubular prison, it sits low and proud inviting you to have a poke around.
In its standard trim, the fuel-injected motor produces a respectable 47 horsepower, and with a combination of air and oil cooling, you won't have any issues heat soaking in summer traffic.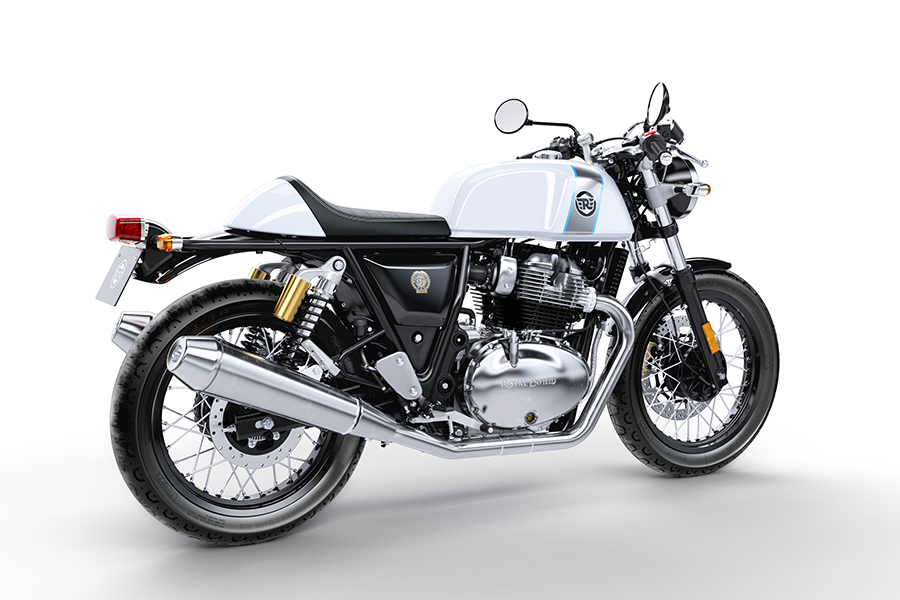 Firing up the GT produces a nice purr, which is subtle enough not to wake up the neighbours but deep enough to give you a little grin. Gear selections are surprisingly short and accurate, putting more expensive competitors to shame. Riding through the city is a breeze with the six speed transmission, and even riders that are new to the scene won't find an easier box to navigate.
Overall, the engine and gearbox are very hard to fault for this style of bike, especially at this price point. Torque is ample across the rev range, giving you enough wiggle room to overtake, pull away from lights and even take a pillion on the back.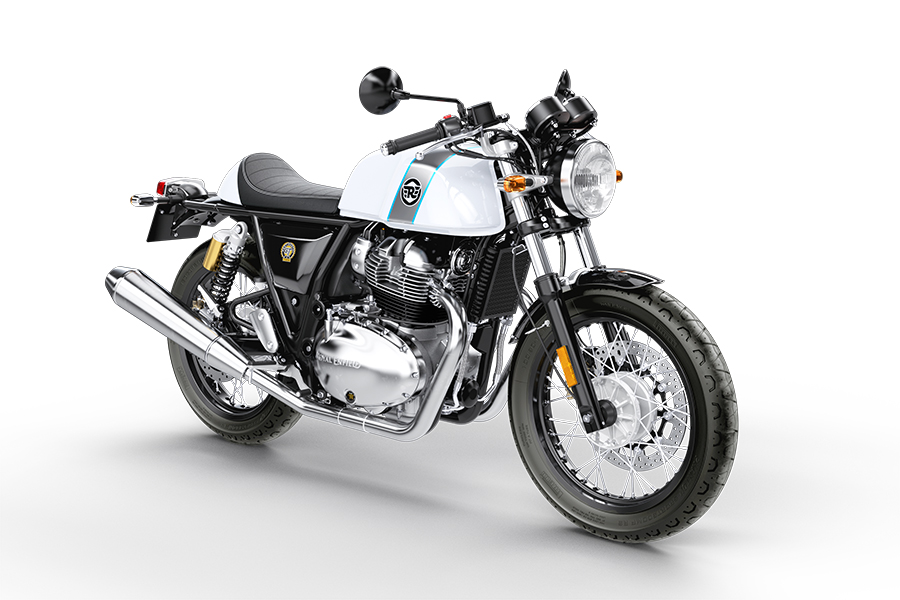 But the Continental GT is not strictly a city bike by any means. With a 24-degree rake, plenty of ground clearance and a tasty lean angle, the cafe chassis is a playful pup. The acquisition of Harris Performance really shines through when you get out into the twisty stuff. Front end inputs are very responsive and on the lighter side, resulting in a sense of agility that gets more addictive the longer you ride.
The ABS assisted Bybre brakes (short for 'By Brembo') are never too obtrusive under hard braking and while they're not providing superbike levels of stopping power, they're a universe apart from the old drum brakes worn by its grandparents. If there was one small area of improvement in the chassis, it would be the suspension. While the rear piggyback reservoirs are adjustable and do a decent job under compression, I found the front to be slightly underdamped, resulting in the occasional jarring on some smaller holes it should have taken care of.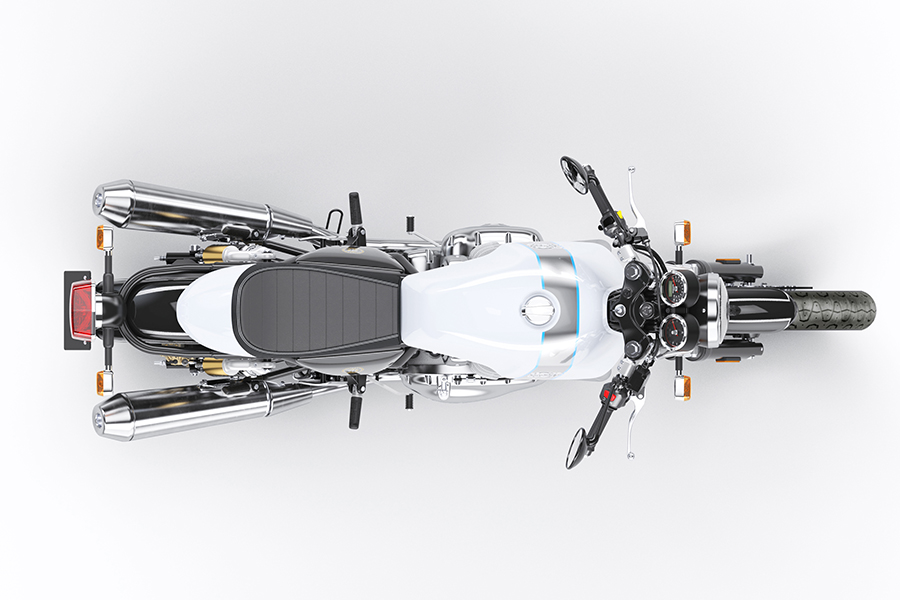 As a commuter, the Continental GT is a no brainer. It's more fun, looks cooler, is cheaper and more convenient than public transport. It lane filters easily, has enough poke to get you off the lights quickly, and that combination of engine and gearbox is a tango that's hard to beat. Take it out of the city and it's just as proficient. Agile, zippy, predictable and enough grunt to pull you up mountain passes.
The Continental GT is the bike that Royal Enfield fans deserve. It's a happy-go-lucky, leave your ego at the door, keep it simple, kind of fun.
When you factor in a 3-year unlimited km warranty and 24/7 roadside assistance, all for AUD$9,990, it should be a no brainer.
---
You'll also like:
Pursang E-Track Revives Classic Style in an All-Electric Motorcycle
Understanding The Love For Harley-Davidson
18 Best Electric Motorcycles
---
Have you subscribed to Man of Many? You can also follow us on Facebook, Twitter, and Instagram.