Whether you're new to a relationship, in the midst of something long-term, or going on a first date that happens to land on Valentine's Day, you want to be as prepared as is humanly possible. That means covering all your bases and in some instances even going the extra mile. Trust us when we say the last thing they want is the impression that you arrived unprepared or unappreciative.
Enter our handy checklist, which we've put together with help from our friends at Bulldog Skincare For Men to ensure you look and feel your best. Use it as your guide to ensure that this Valentine's Day is a great one, indeed. Also, don't forget that grooming is essential, not just on this special day, but every other day as well. For that, Bulldog Skincare always has you covered.
Pre-Valentine's Day
If you know anything about this annual event, you know that it doesn't reward procrastinators. Consequently, you need to plan both your appearance and the date itself well in advance. Be sure to do each of the following: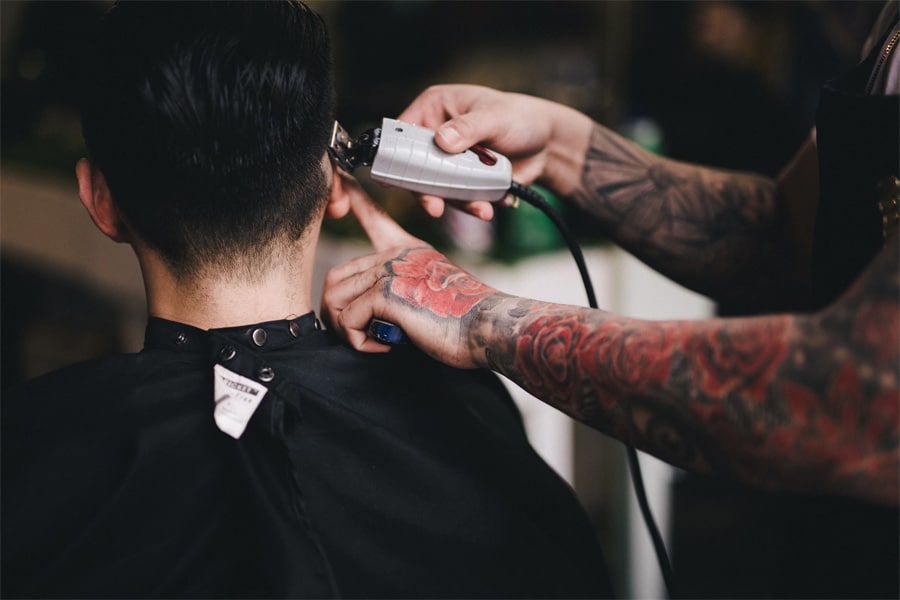 Get a fresh haircut
As a site that's provided extensive coverage of all things hairstyle, we'll take it as a personal insult if you don't attend to those follicles this Valentine's Day. Thankfully, Australia is overflowing with barber shops, a number of which are top of the line. Put yourself in the hands of a great barber and expect your significant other to notice that you did.
And if you recently got a nice trim, you should still spend time styling your hair in front of a mirror, applying a tasteful amount of product. Should you have a beard, it goes without saying that you'll want to keep it trim and moisturised. While on the subject, Bulldog Skincare For Men makes some exceptional beard products.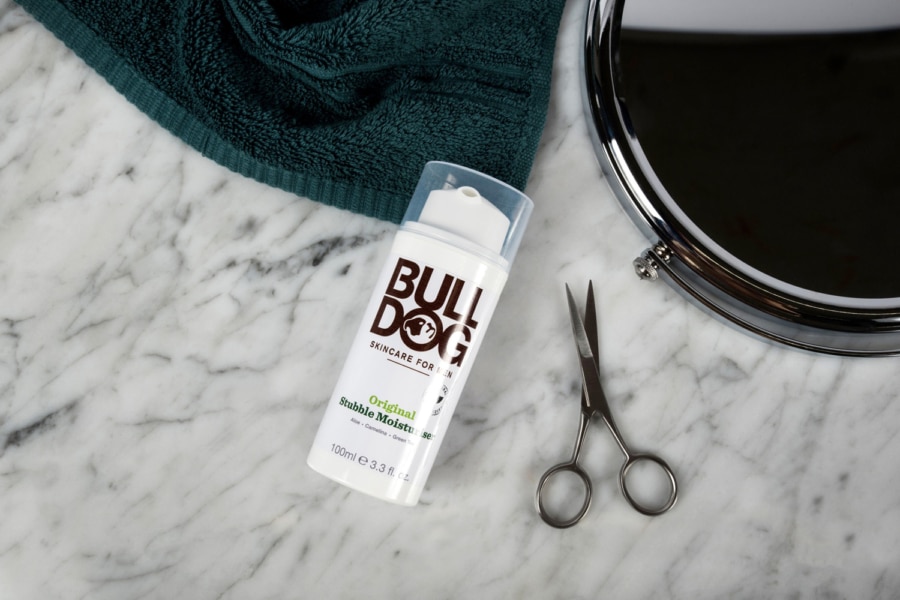 Prep your skin
Bad and dry skin is a turn-off, in case you were somehow unaware. We've provided plenty of previous coverage on how to maintain healthy skin, so we won't go into too much detail here. Instead, we'll reintroduce you to Bulldog Skincare products.
Consisting of both natural and man-made ingredients, the brand's range delivers prime performance at a terrific price. The new Original Stubble Moisturiser is no exception.
At the heart of the formula are three beneficial ingredients: aloe vera, green tea, and camelina oil. Put simply, your handsome stubble has never been so refreshed and healthy as it will be now. Oh, and did we mention that Bulldog Skincare Original Stubble Moisturiser retails for just AUD$15.99?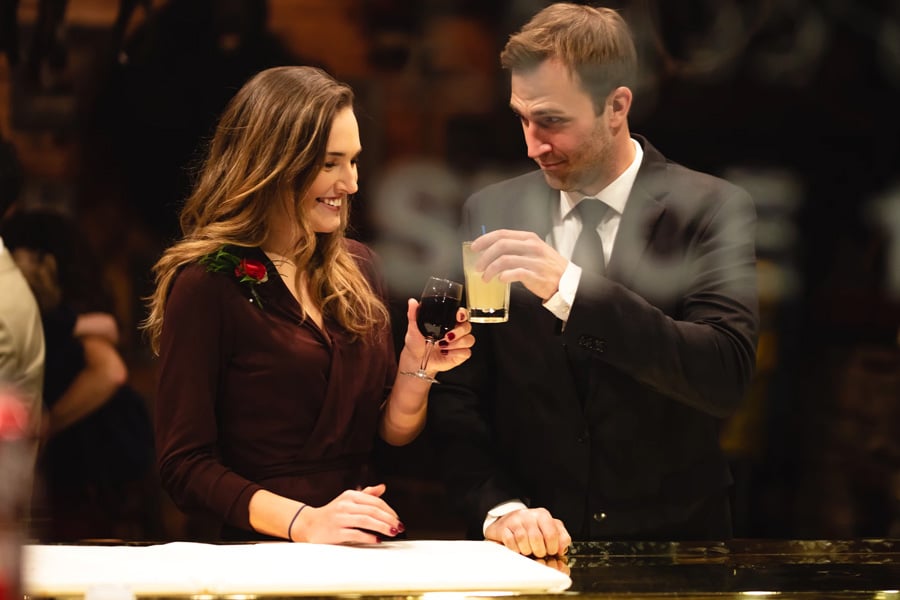 Book your bar/restaurant
If past holidays are anything to go by, there's a percentage of you planning to wing it this Valentine's Day. A quick word of advice: don't. Instead, plan out the occasion in advance.
With Valentines Day only a few days away, you should probably tick this one off asap. Although most of the best restaurants in town might already be booked out, don't hesitate to call them as you could get lucky and score a table after another couple drops out. What's important is that you physically call the restaurant as opposed to checking out its availability online. Have a list ready of your top 5 – 7 venues, rank them in order of preference, then start dialling. One of them is bound to have a spot for you.
There's also a lot to be said for a delicious home-cooked dinner. Should you take that route, do everything you can to make the experience as memorable and mood-oriented as possible.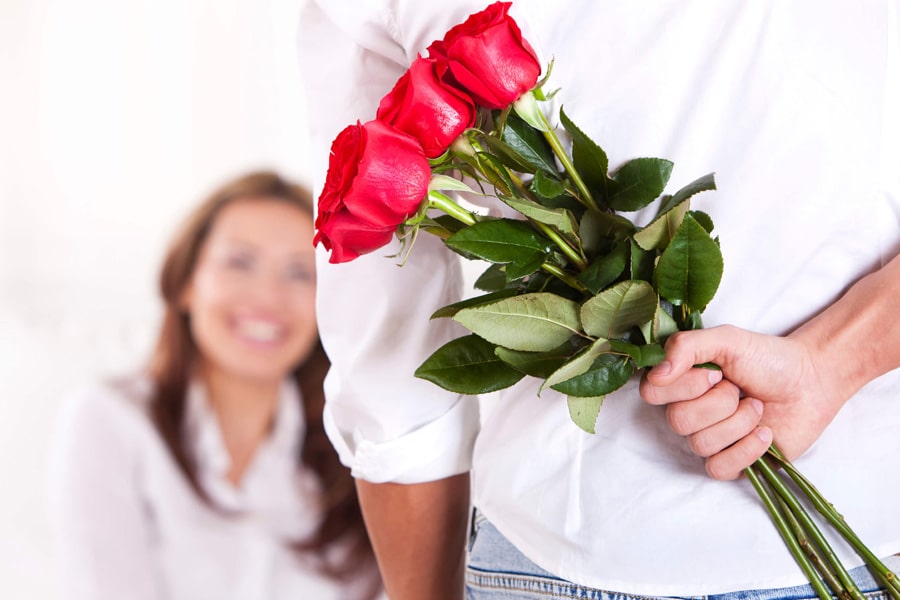 Buy her something nice
Even if she told you not to get her something this year, you still should. That's because Valentine's Day represents a time to show them just how much you appreciate them. The gift should be carefully considered and not left to be purchased on the day unless you plan to buy her, her favourite flowers for example.
If you are stuck for ideas, don't fret, we have a 2019 Valentine's Day Gift Guide For Her just for you with gifts for every budget. If you're taking them out for an expensive dinner, then you don't need to spend much on a gift, it's more the thought that counts. Think things like their favourite bottle of wine, a small potted succulent, a DIY gift basket that includes a few things they love like chocolates and coffee, a fun electronic gadget like an Amazon Echo Dot, a mini fragrance, a book voucher if they love to read or a scented candle.
On Valentine's Day
Valentine's Day has arrived, but your work isn't done. Don't worry–we and the fellas at Bulldog have your back.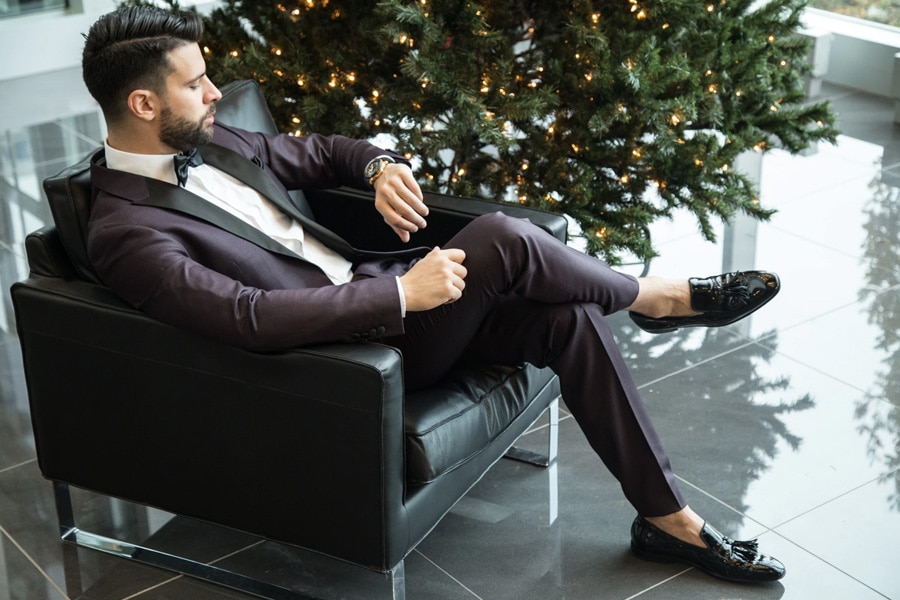 Look sharp
What good are the chocolates, roses, and expensive dinners if you don't have a nice outfit to match? In other words: don't slack in the dress department this year.
Presuming you've scored a table at a trendy restaurant, you should wear something that's at the higher end of the smart casual spectrum. Think a stylish unstructured blazer with a polo button down, chinos, and leather Oxfords, and you're heading in the right direction. If you happen to be going to one of those fancy old-school steakhouse joints (or something of the like), crank the fashion dial up a notch by rocking a nice tailored suit.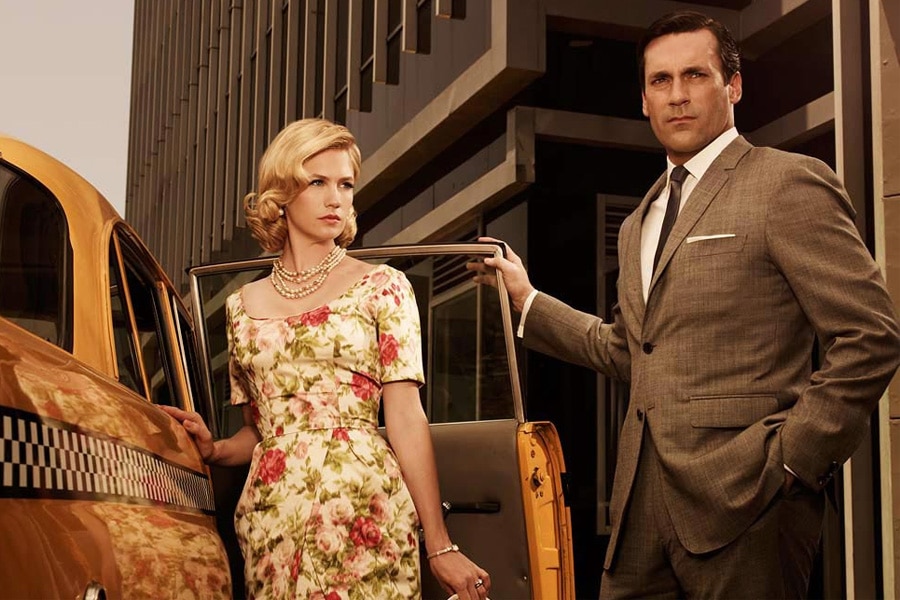 Chivalry is not dead
Your partner may be far more observant than you probably realise. To that end, some extra gestures can go a long way in terms of making the evening an unforgettable one.
If it's early in the relationship or even a first date, whip out some of that old school chivalry whenever the moment calls for it. Open the car door for them. Pull out their chair at dinner. Don't lunge in the first chance you get. A little restraint and sophistication will help separate you from the impulsive types they might be used to.
If you're in a long-term relationship, don't use that as an excuse to forego your chivalrous duties. Each one will be a reminder that you're still as invested now as you ever were. To say they'll appreciate the gesture might qualify for understatement of the year.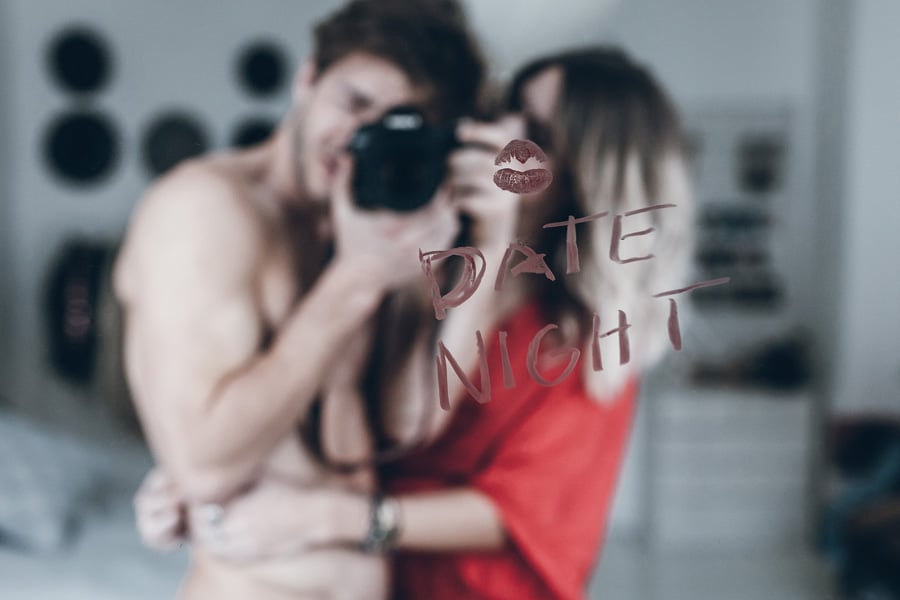 How to engage
Those of you in long-term relationships presumably have a solid idea of how to engage with your significant other, but what about the rest of you?
For those of you in the early stages of a new relationship, consider Valentine's Day as your big opportunity to deliver the perfect evening. That means following the steps listed above, but also remaining completely attentive throughout dinner. Also, don't just tell them how great they look, but be as specific as possible. If the conversation runs dry, highlight the experience itself (the food, wine, atmosphere, etc), thereby reinforcing the specialness of the occasion. When it comes time to end the evening, follow their cues and don't overstep your boundaries.
If you happen to be on a first date, you'll want to keep the atmosphere light and a little playful. Don't be afraid to joke about the fact that you're getting together on the most romantic night of the entire year, though not to the point of making your date self-conscious about their single status. Sprinkle in the occasional compliment and again, don't take the evening anywhere they don't want it to go.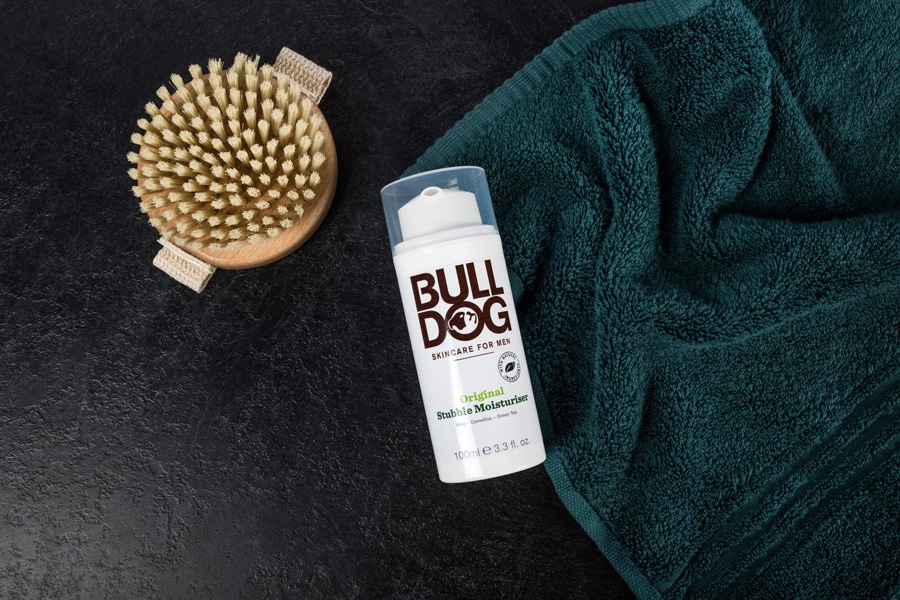 About Bulldog Skincare For Men
Founded in the UK, Bulldog Skincare For Men has grown exponentially over the last decade. That's all thanks to a downright exceptional range of grooming essentials. The brand's newest product goes by the name of Original Stubble Moisturiser and it's been specially formulated using all-natural ingredients. Free of microbeads, artificial colours, and synthetic fragrances, Bulldog's moisturiser is vegan-friendly and cruelty-free. Expect smooth, hydrated, and healthy stubble, minus any irritation or roughness.
Of course, Original Stubble Moisturiser is just one among a bevy of grooming essentials from Bulldog Skincare. No matter which of the brand's products you use, you'll definitely notice the difference. Your date will, too.