The IKEA SPANST Collection is Every Guy's Dream Space
Thanks to brilliant minimalist designs, seamless assembly methods and outrageously affordable prices, Swedish furniture behemoth IKEA Australia already enjoys a massive following among males and females of all ages. However, with their newest limited edition collection, IKEA aims primarily for young, proactive males and hits that target with a bullseye. Dubbed SPANST, the collection sees the ubiquitous brand teaming up with L.A.-based fashion designer Chris Stamp for a mesh wardrobe, transparent shoeboxes and a spacious shoe rack, among other things. Not only that, but SPANST will see the release of the first-ever IKEA skateboard. Indeed, this one has Australia written all over it.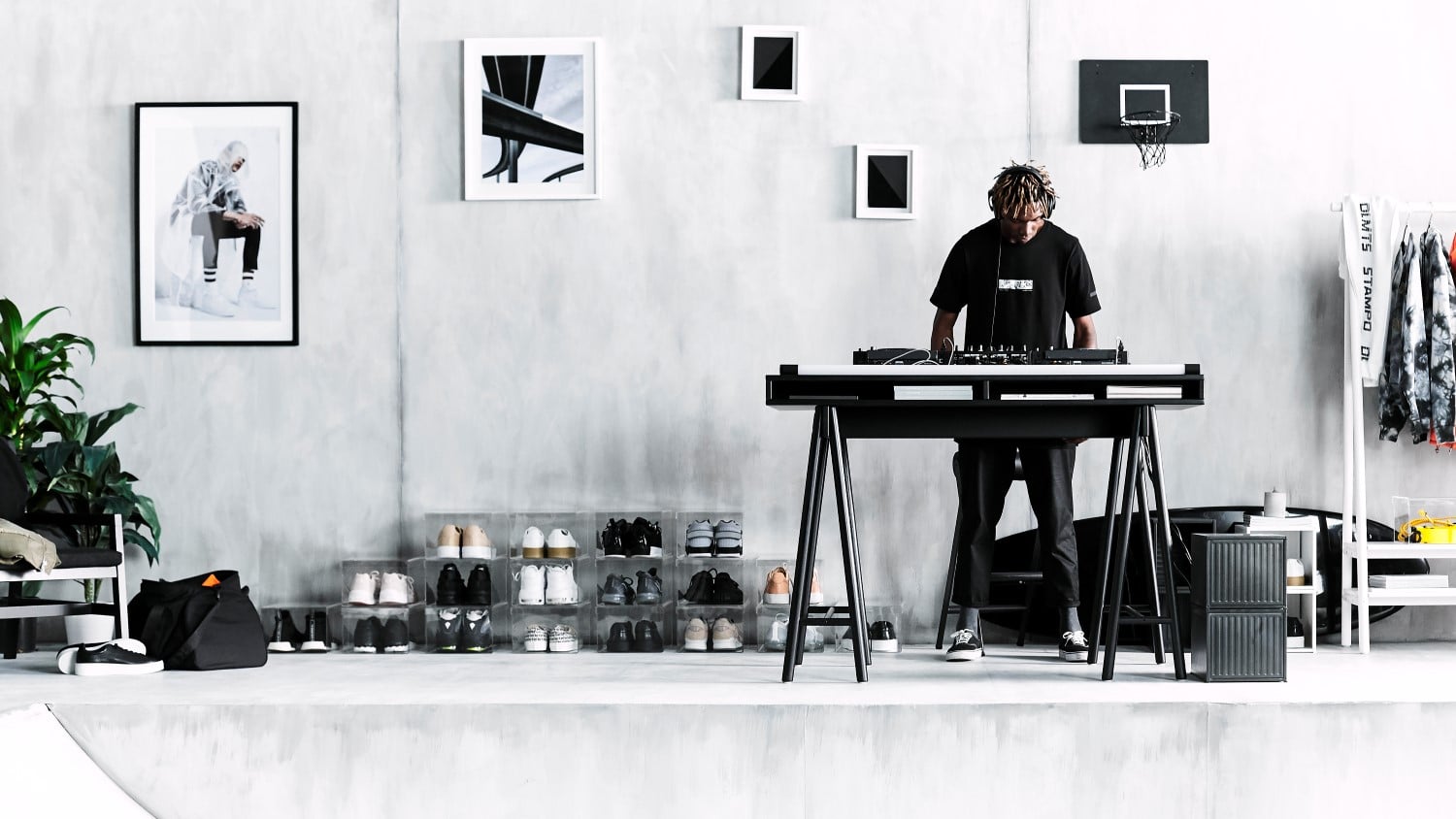 For the new SPANST Collection, IKEA Australia couldn't have picked a better collaborator. After all, Chris Stamp has demonstrated a knack for both fashion and art since his boyhood days in Aspen, Colorado. That's where he watched his mother–a local handbag designer–ply her craft and then sell her products through a small business. By the time he was a senior at Cal Poly San Luis Obispo, Chris had a business plan of his own, which involved selling customised footwear to street-savvy sneakerheads.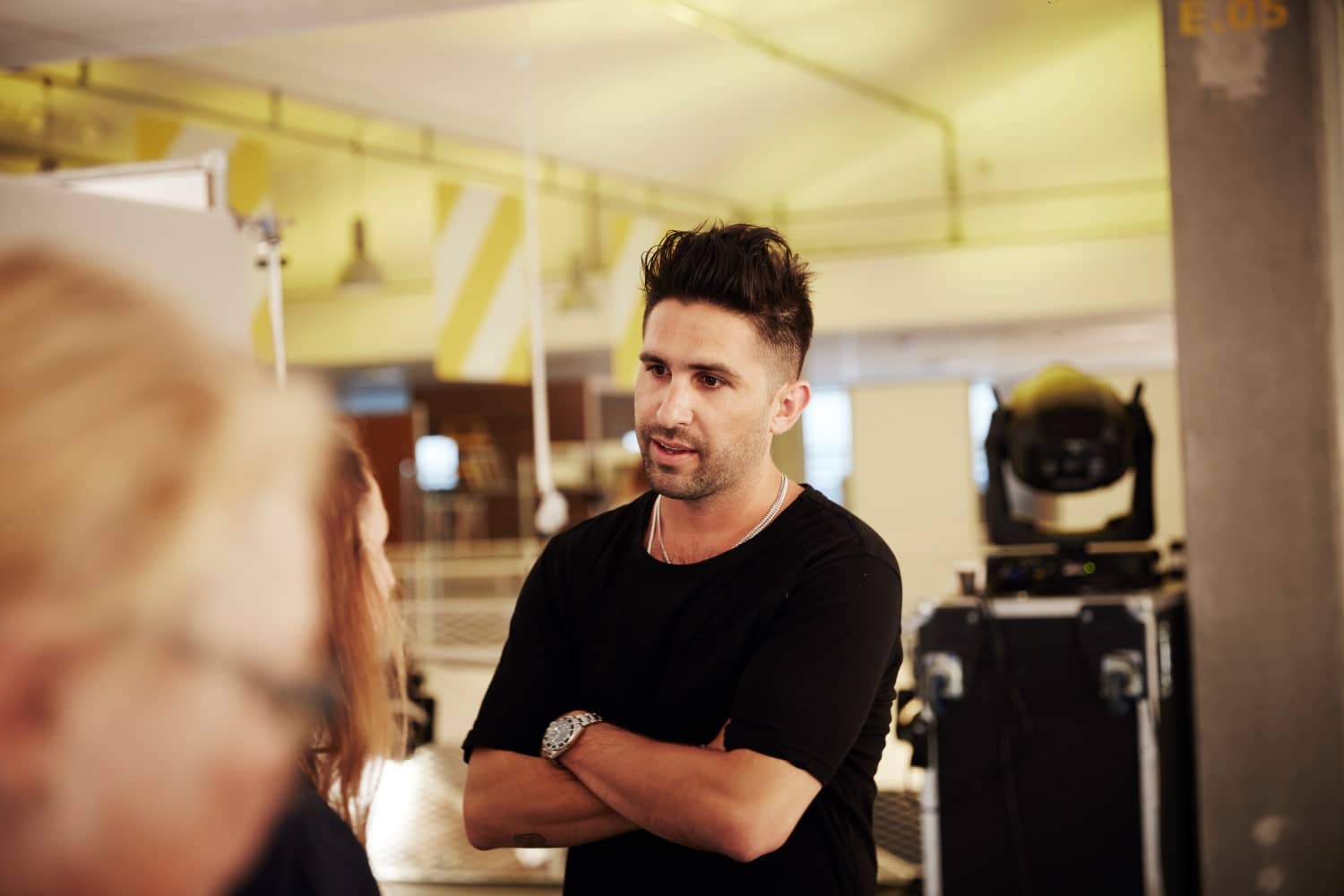 However, footwear was a mere starting point for what in 2011 would become Stampd, a premier L.A.-based 'avant-street' lifestyle brand. By pairing quality materials and an eye for detail with fresh, minimalist designs, Stampd has since garnered substantial acclaim and no shortage of success in the youth market. Still based in L.A., Chris sells his signature products all over the world, turning all sorts of heads in the process.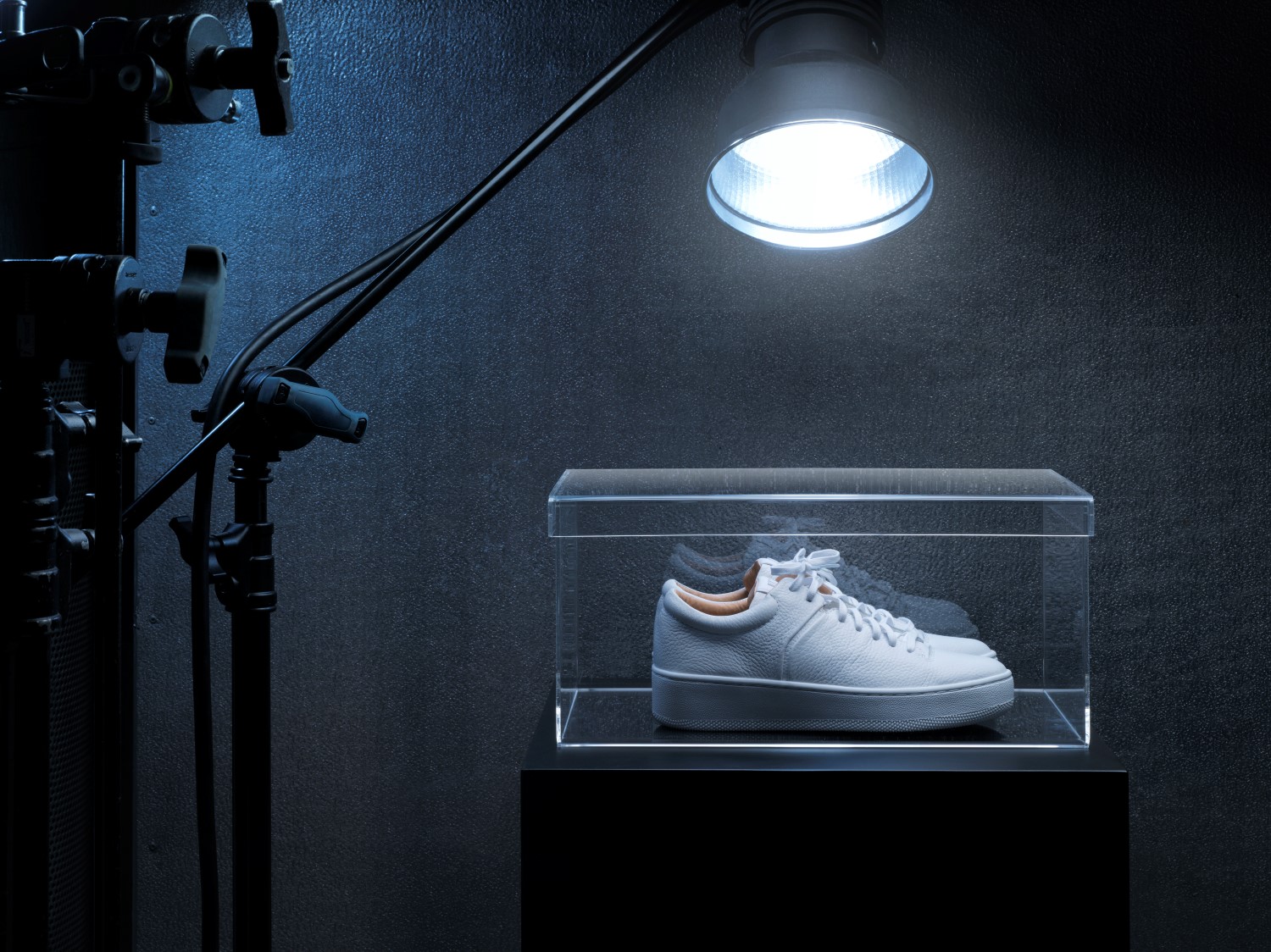 One of those turning heads belonged to furniture titan IKEA. In Chris' operation, the Swedish brand saw the perfect combination of minimalist design and young, masculine appeal. In other words, they definitely saw someone they could work with. A partnership was formed, and the result is SPANST, a limited edition collection of furniture, accessories and clothes that simply emanates with urban flavour. Also present is a steadfast minimalist aesthetic that allows the collection to fit in virtually anywhere.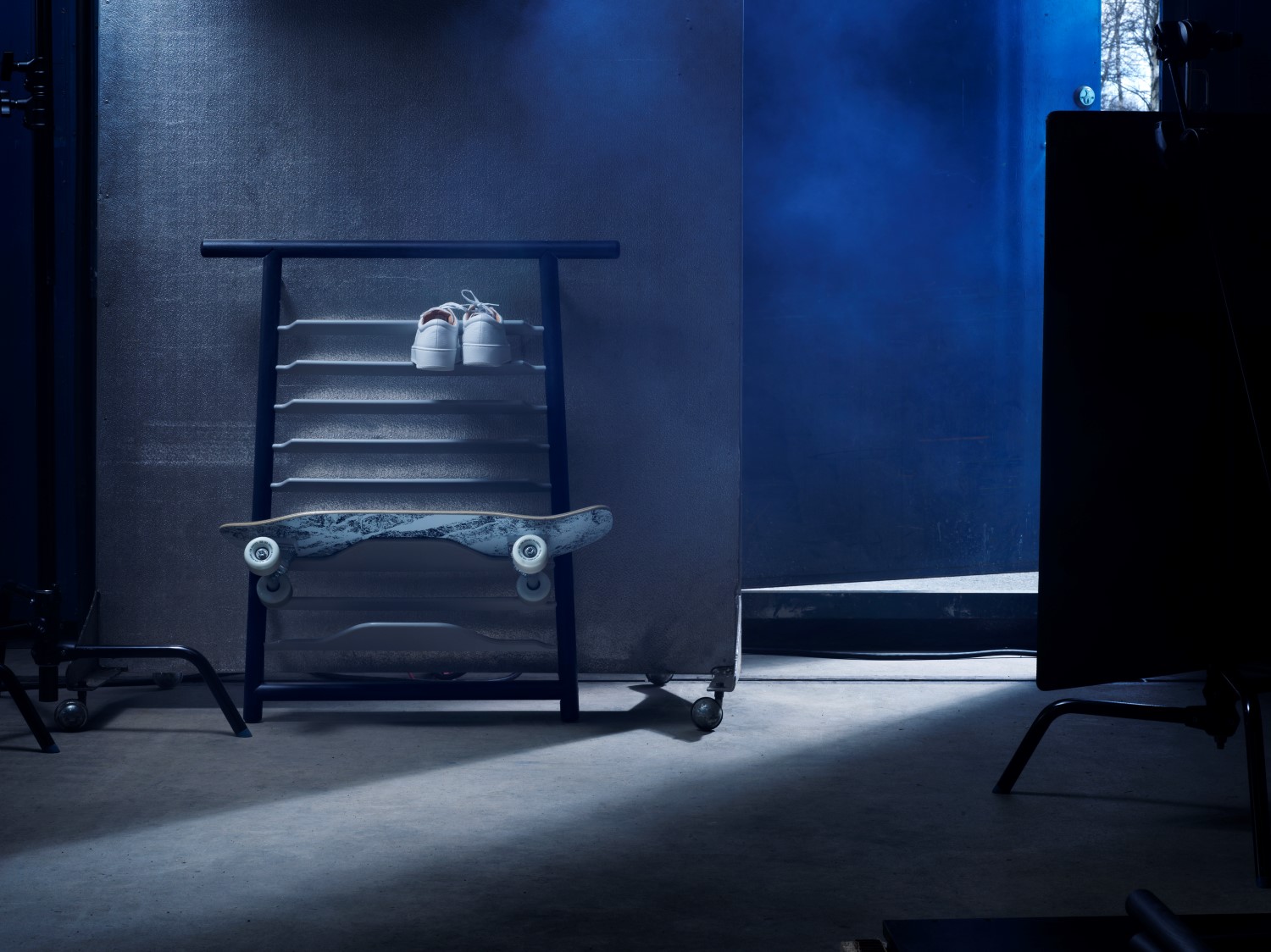 Given Chris Stamp's background in street style, it's no surprise that the SPANST Collection consists of a striking mesh wardrobe. But Stamp and IKEA take things one step further by suggesting that your most stylish clothes and kicks (and even your skateboard) should be on full display at all times, even when you're not wearing them. To that end, the collection consists of organisation racks among other things, allowing you to make your best clothing, gear and footwear an essential part of the living space. Think of it this way: well-made clothing and footwear are works of art, and should be treated as such. Like a painting or sculpture, quality apparel not only breathes new life into its surroundings, but furthermore expresses something important about the person who owns it, even when it's hanging from the rack.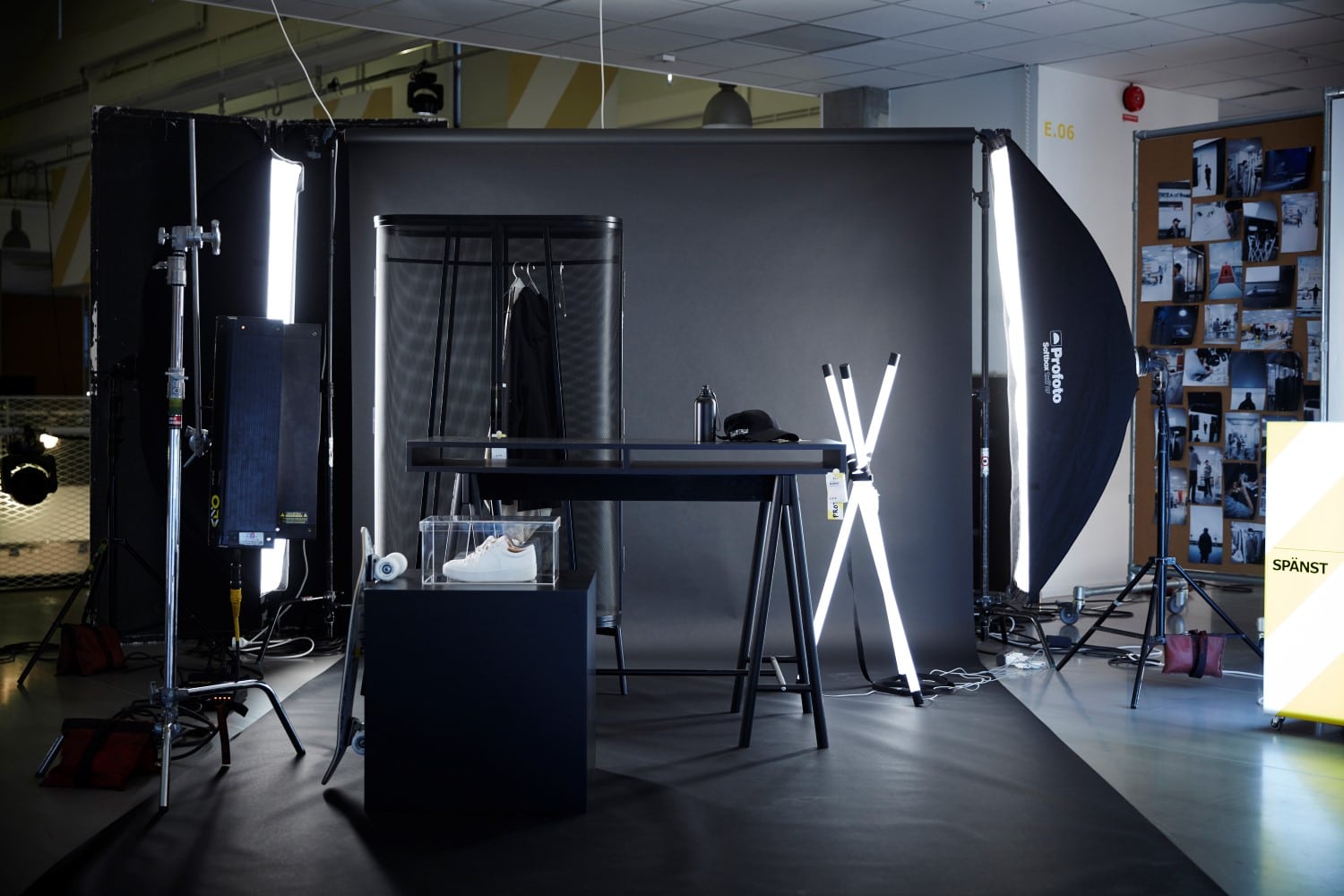 In Stamp's own words, "As a fashion designer, I know that people want to show other people their clothes, shoes and accessories. Why spend a lot on a pair of sneakers and hide them in the closet? I want everyone to be able to take pride in how they display their clothing and footwear, allowing them to appreciate their pieces just as much as when they're not being worn."
Regarding the same concept, Tiffany Buckins, Head of Interior Design for IKEA Australia, said the following: "The clothes we wear, the way we dress and the accessories we choose tells the story of our personal style and character. SPANST allows us to continue to tell that story, and instead of hiding your most loved pieces in a cupboard or closet, they become part of your homes aesthetic."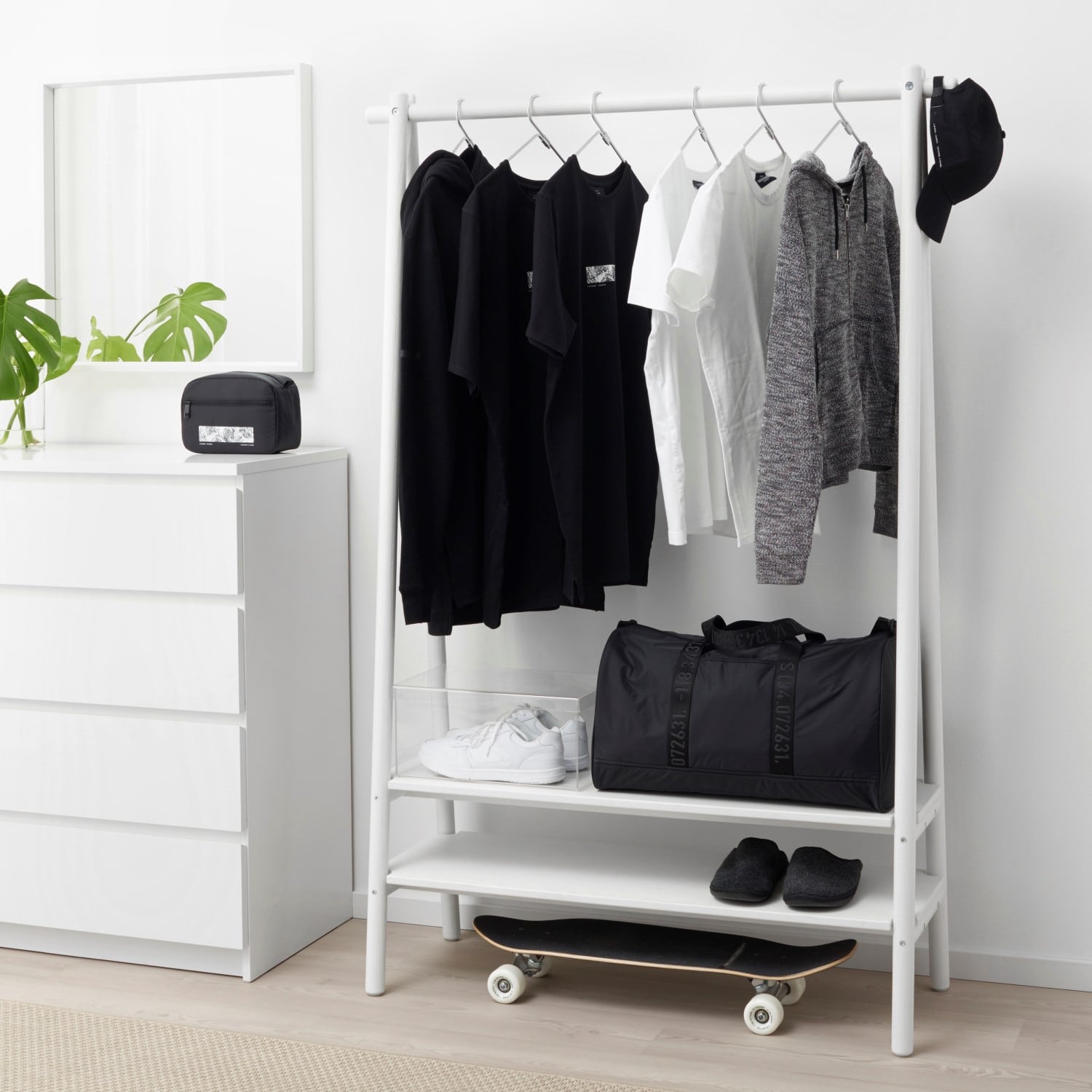 Accordingly, the SPANST Collection is rife with monochrome colours, top-shelf materials, graphic elements and choice details. Speaking of choice details, many of the products in the new range tout the longitude and latitude coordinates for both the first IKEA store in Sweden and the flagship Stampd store in L.A. As for Stamp's personal favourite product in the collection, that honour goes to the LED light stick, a USB-powered lamp that can be clipped to (or leaned against) the wall. In Chris' words,"The light is just an awesome piece. You can use it in so many different realms, and the fact that you can charge it with your USB makes it really flexible – whether it's on your wall with your smart phone adaptor or with your computer."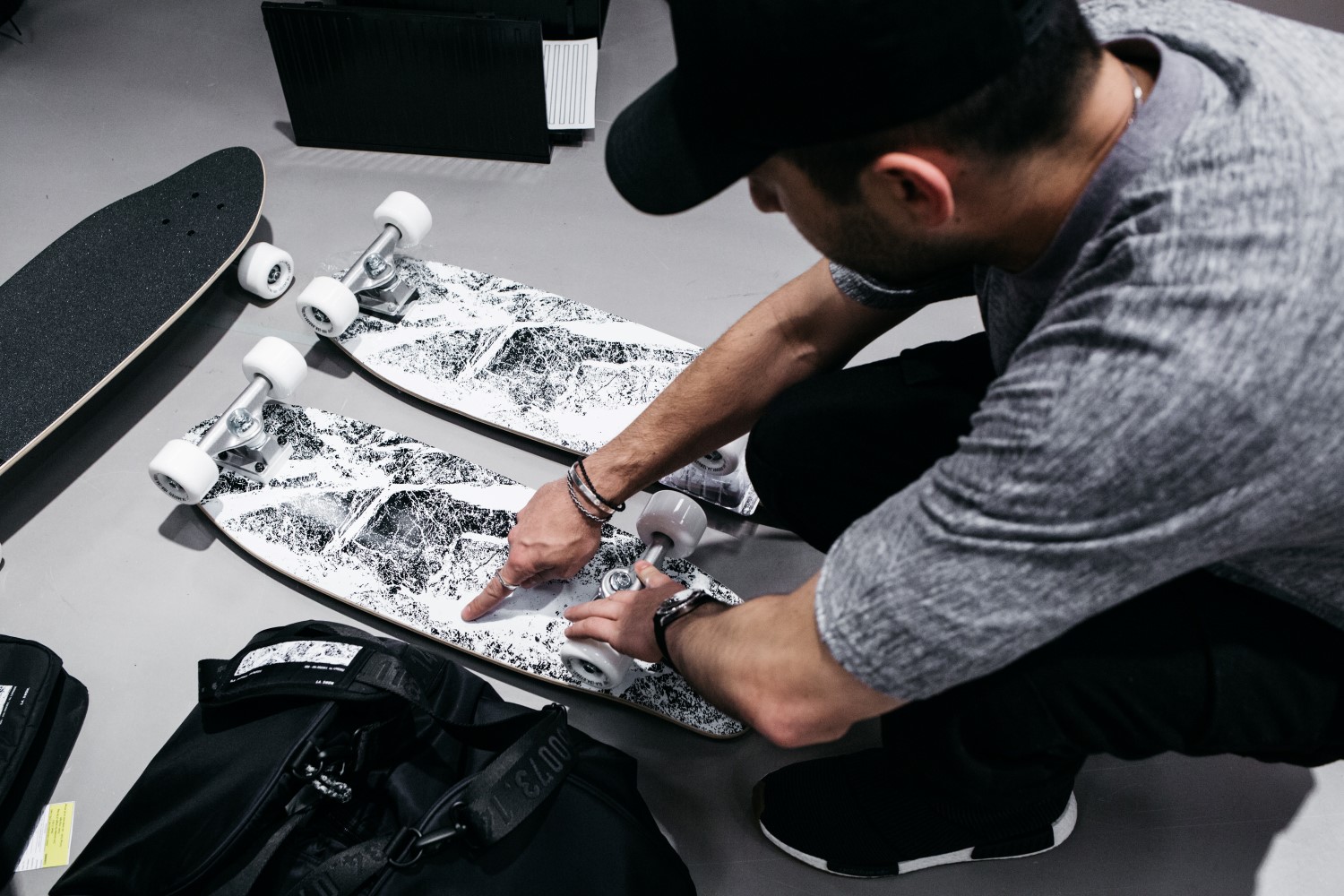 Also featured in the SPANST Collection is IKEA's first-ever skateboard. As one might expect, it's a stylish stunner that would look as good mounted on the wall (or displayed on the SPANST shoe rack) as it would coasting through the nearest skate park. Chris noted, "I grew up surfing and skating. Here in Cal, skating is more than transportation. It's a culture and an intimate part of DNA. I'm honoured to get the opportunity to design the first ever IKEA skateboard."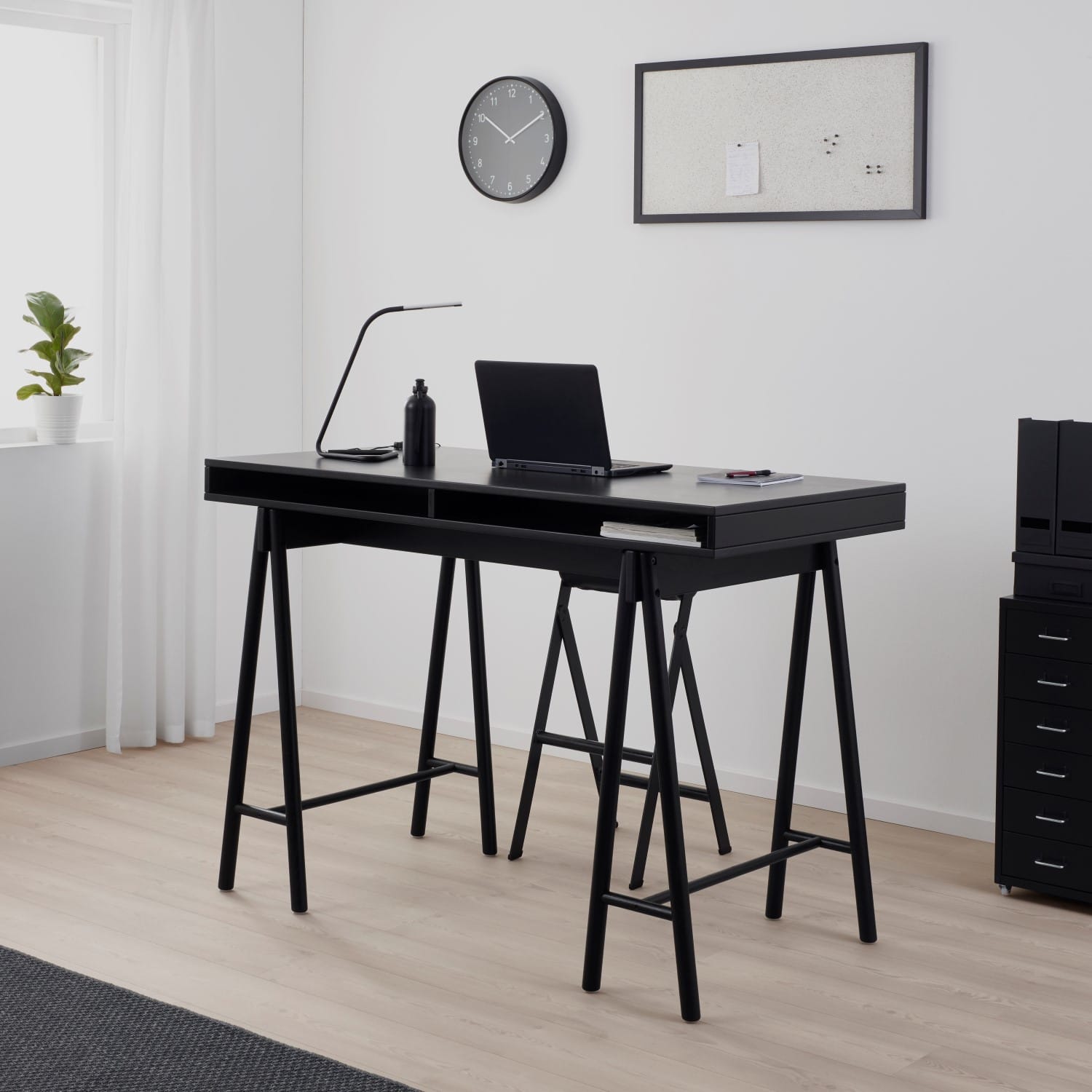 Ultimately, however, the SPANST Collection is really what you make of it. In other words, while apparel is indeed part of the collection, the emphasis here is on granting all the street style enthusiasts and young, proactive men out there access to choice furniture and lifestyle accessories, all at an affordable price. It also asks that you let your own gear and apparel become part of your interior design, providing some substantial guideposts along the way.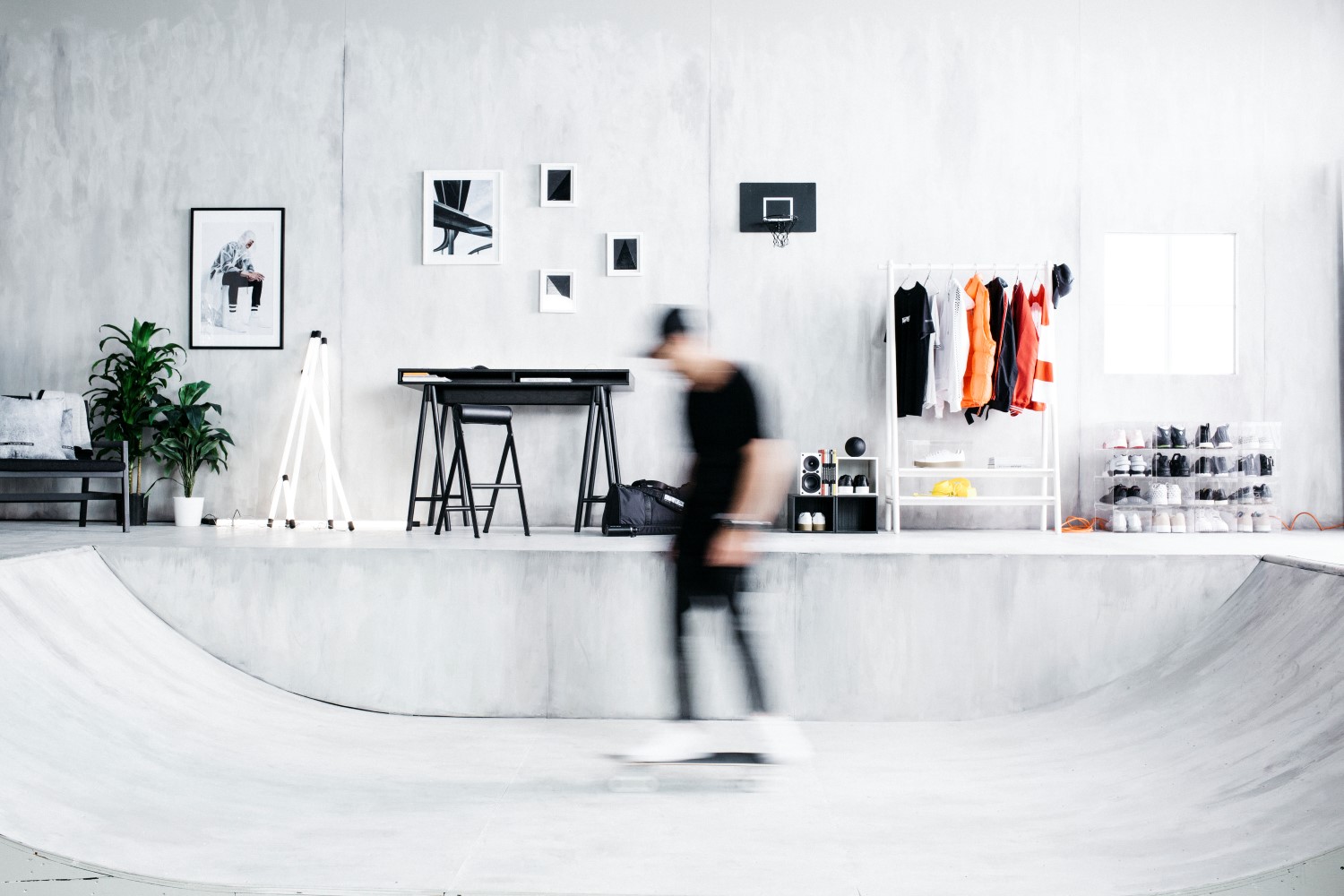 In the arena where youthful energy, endless potential, minimalist aesthetics and straightforward functionality collide, Stampd and IKEA find their true common ground. The result is SPANST, which will be available starting 28 May 2018. If you're a young Aussie male with an eye for style and a thirst for adventure, this collection will help you build your dream space in no time.
Tiffany Buckins (Head of Interior Design for IKEA Australia) closes us out with these words: "I love that everyone can bring their own flavour and personality to these products, bringing them to life in ways to suit their own style – keep it edgy with your collectable branded T's or glam it up with your favourite dresses. With the introduction of SPANST everyone can have a piece of high-end furniture in their home for an affordable price. It's exciting to see the possibilities when furniture and fashion are fused together!"
See more of the collection in the gallery below.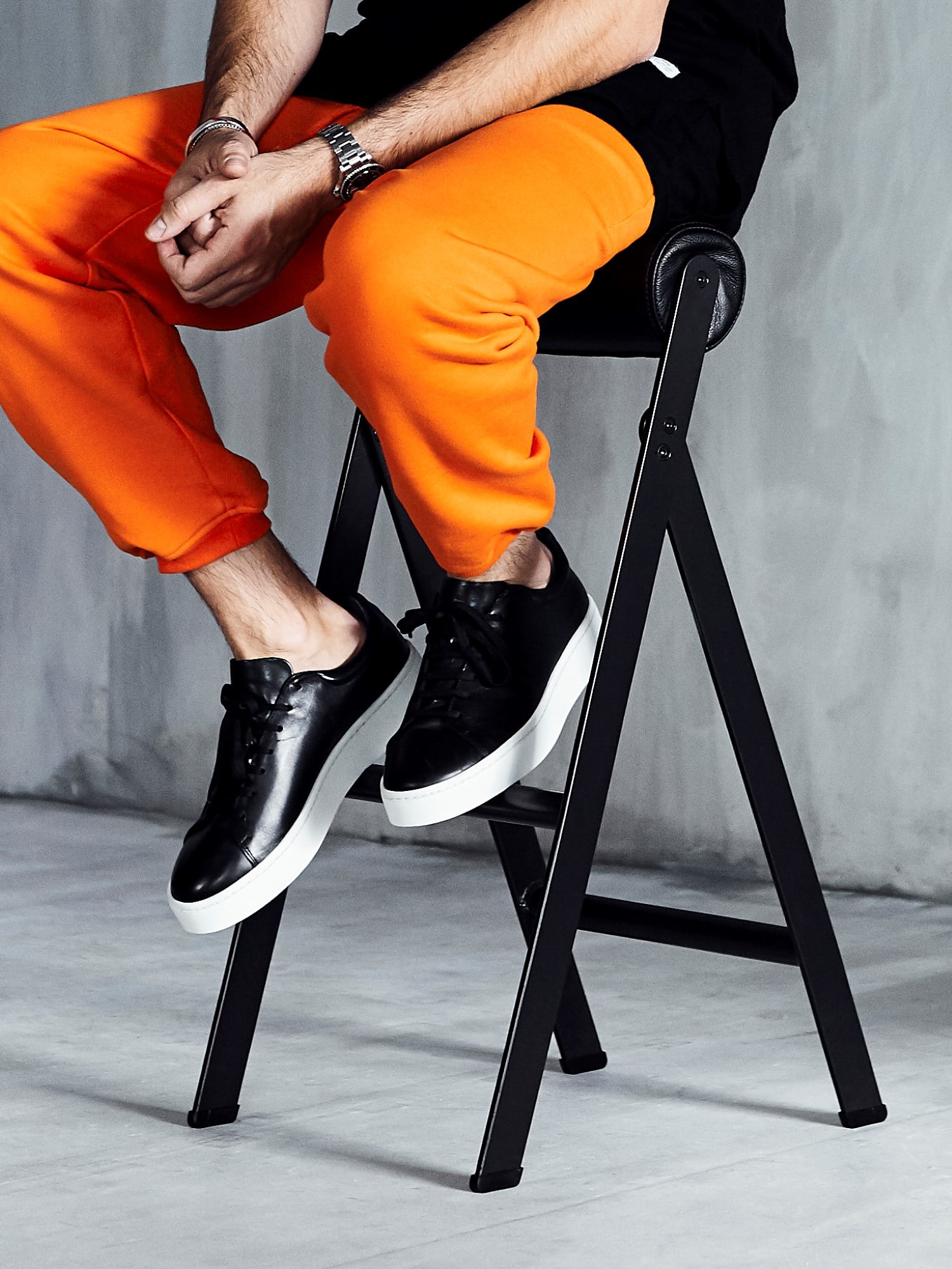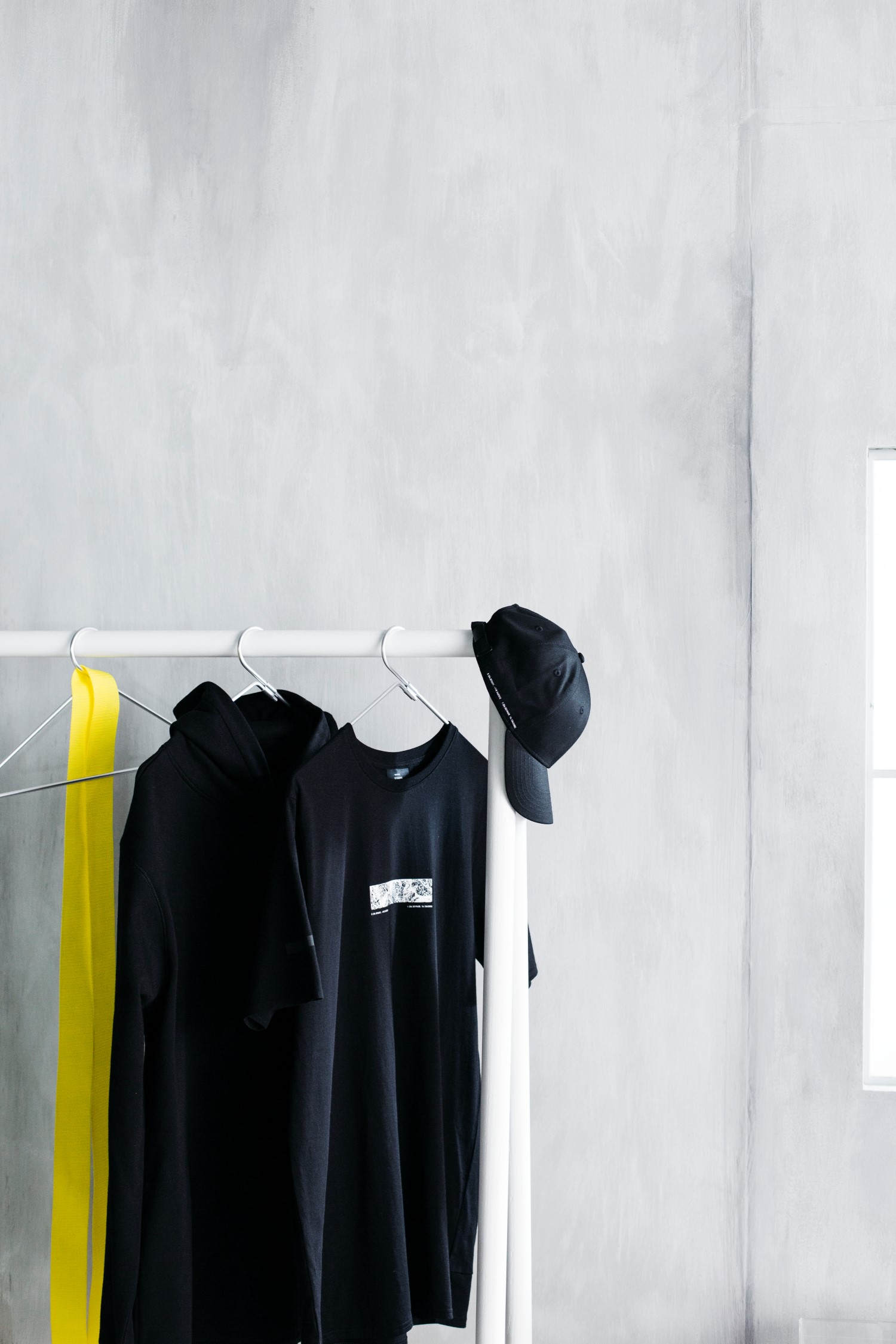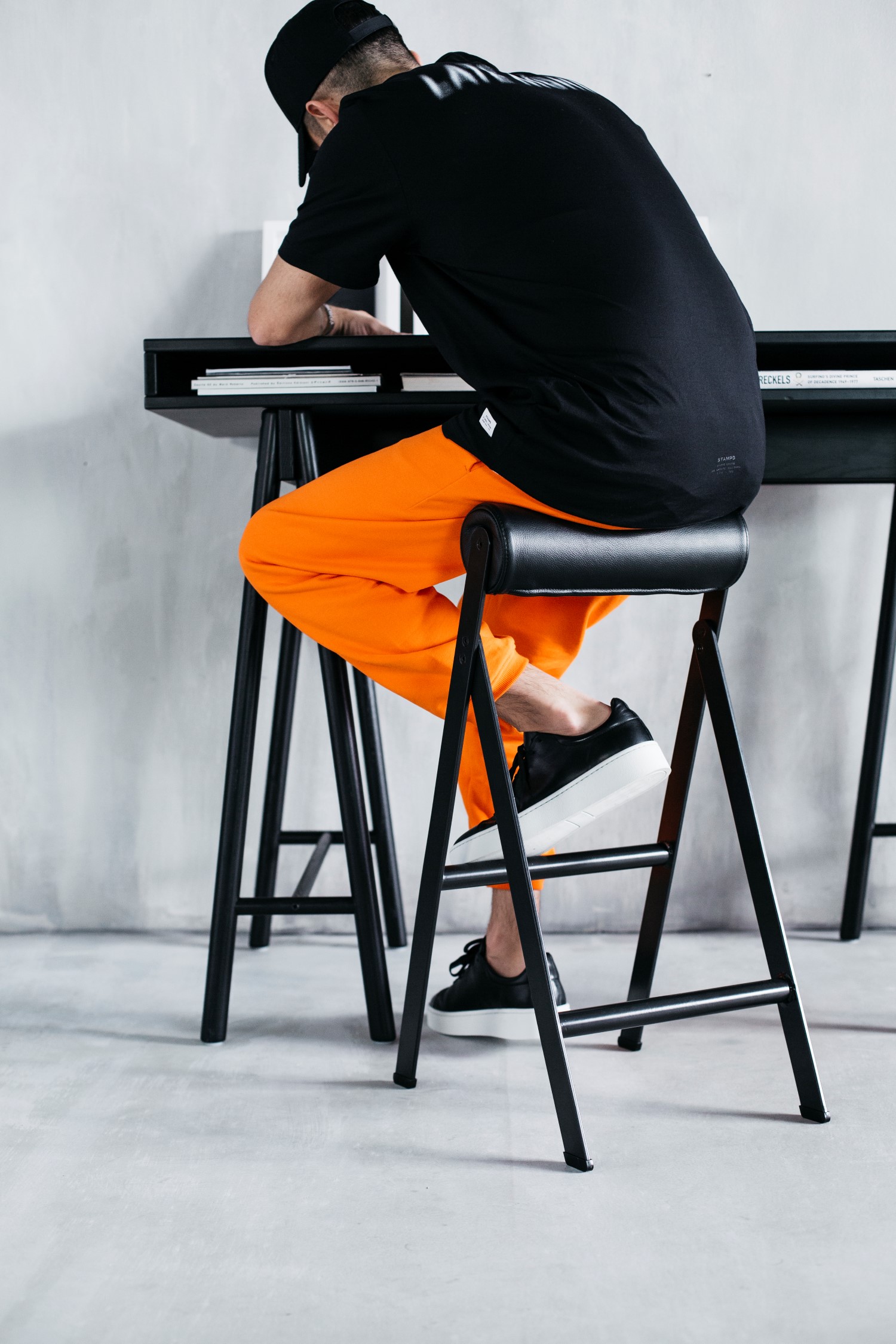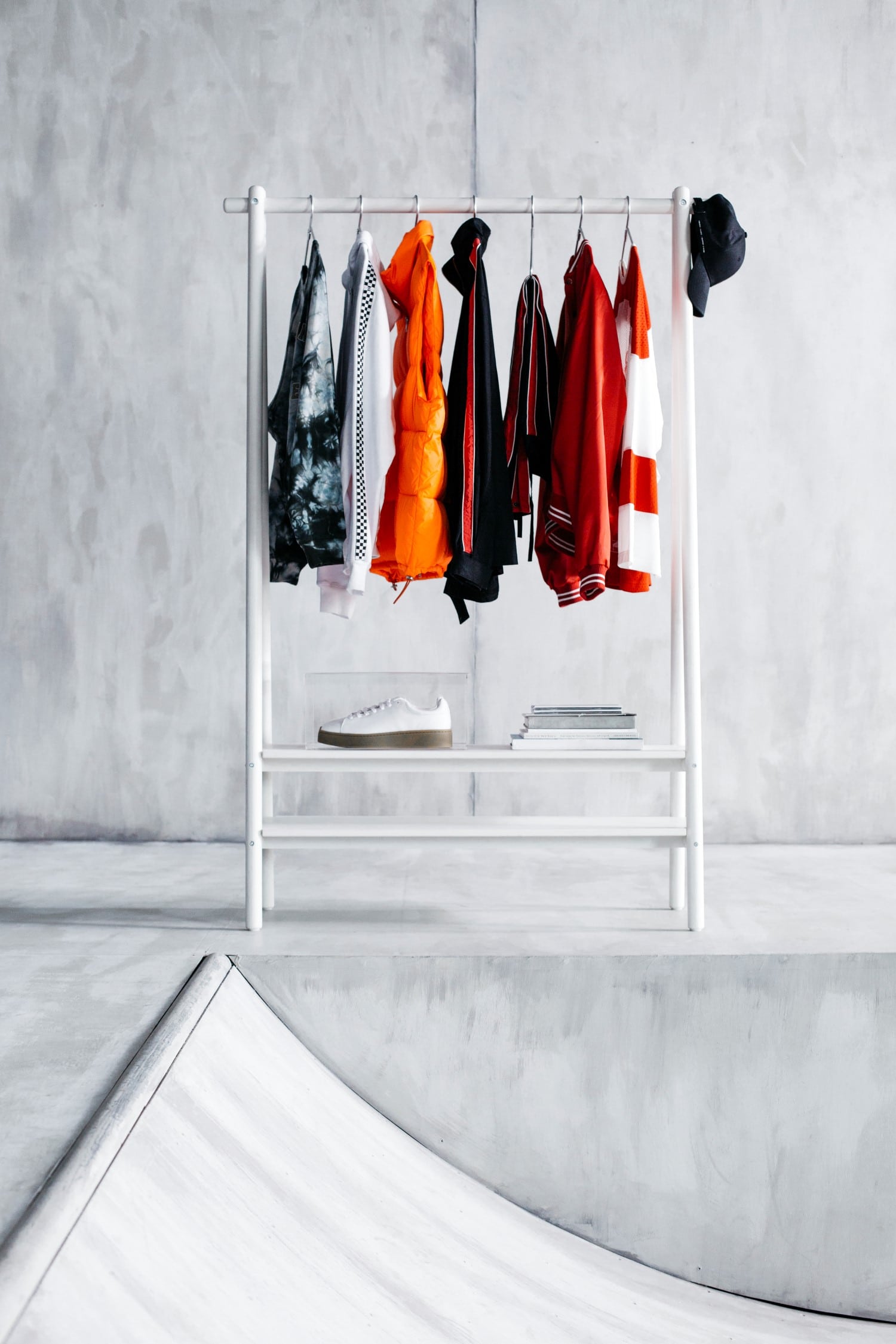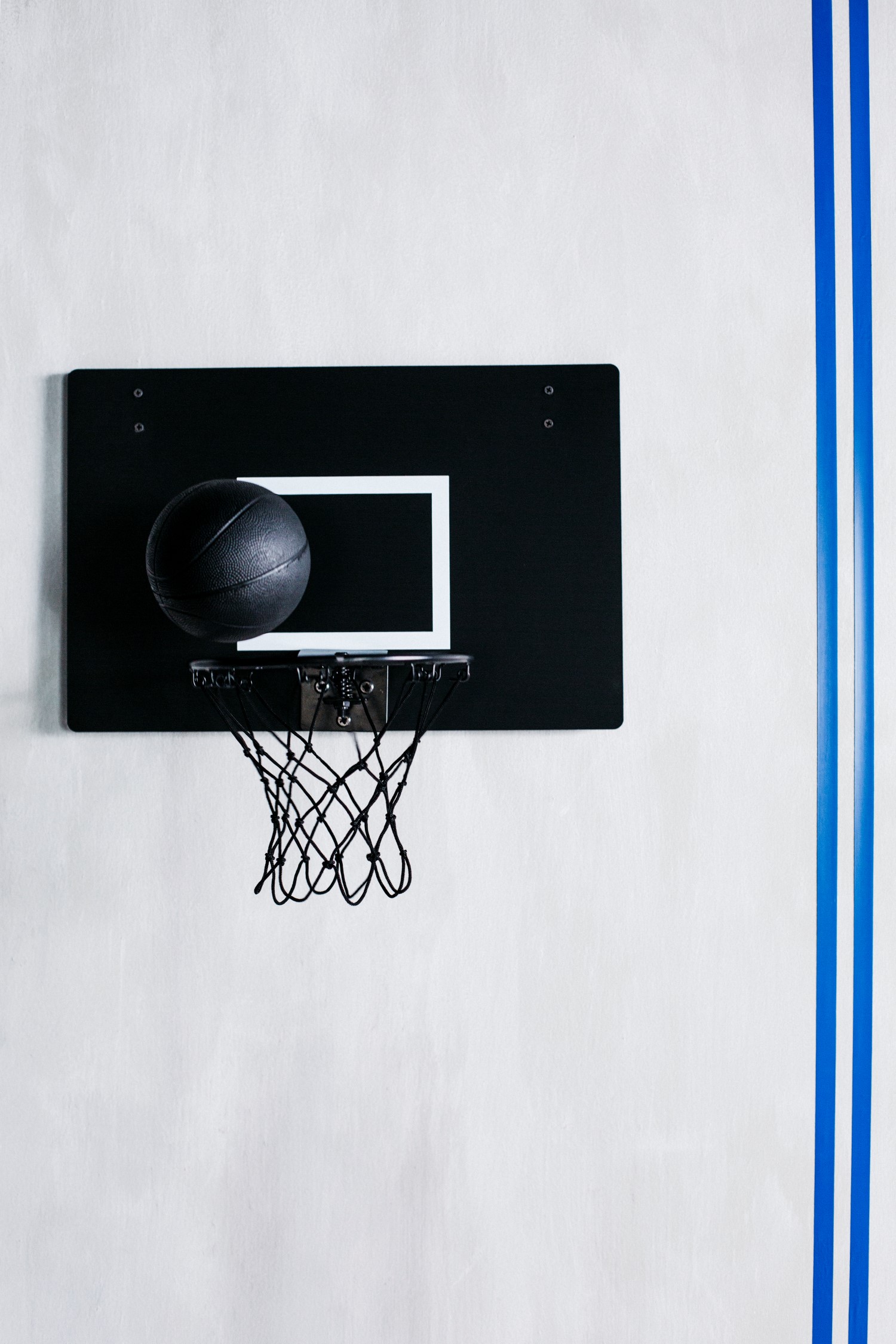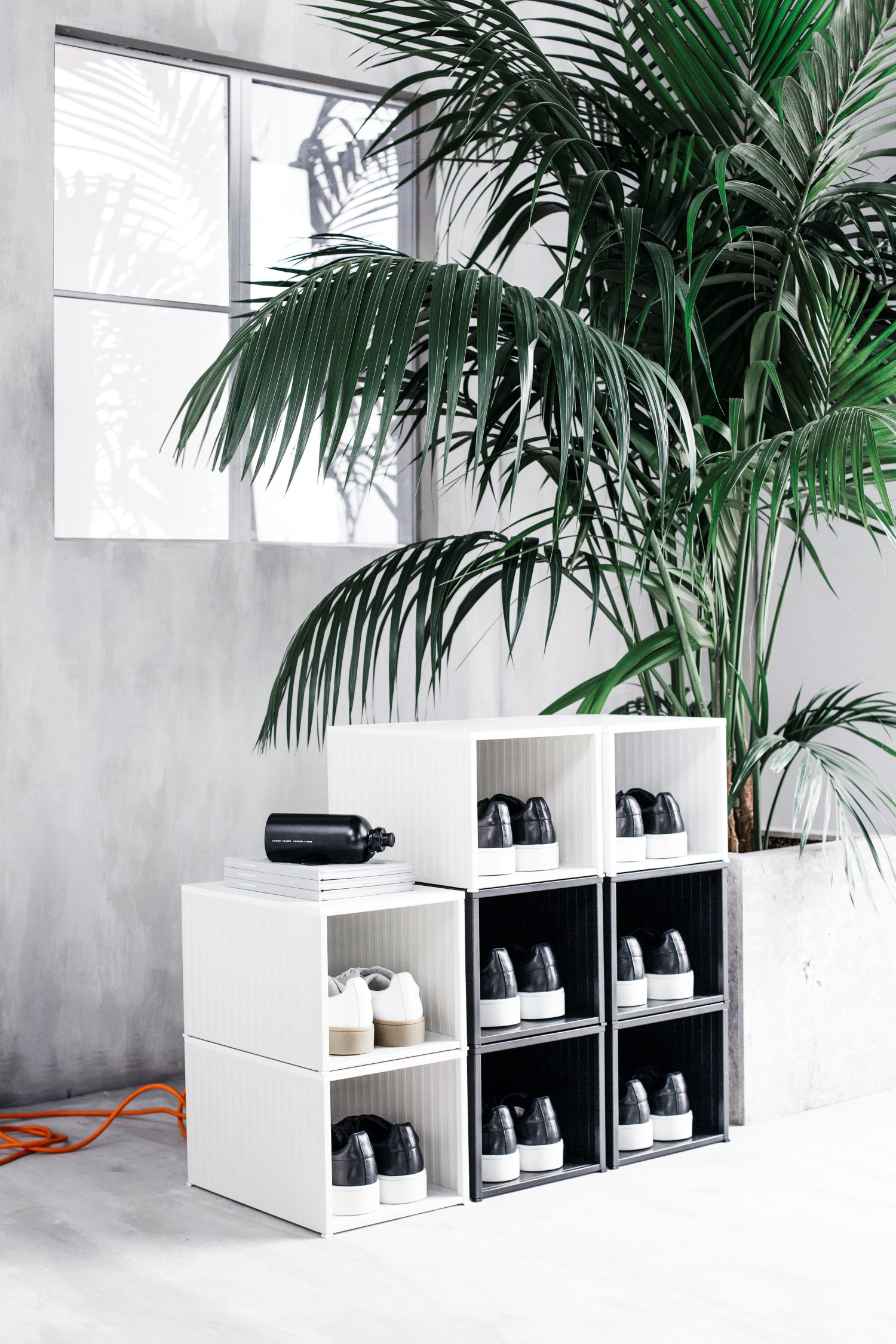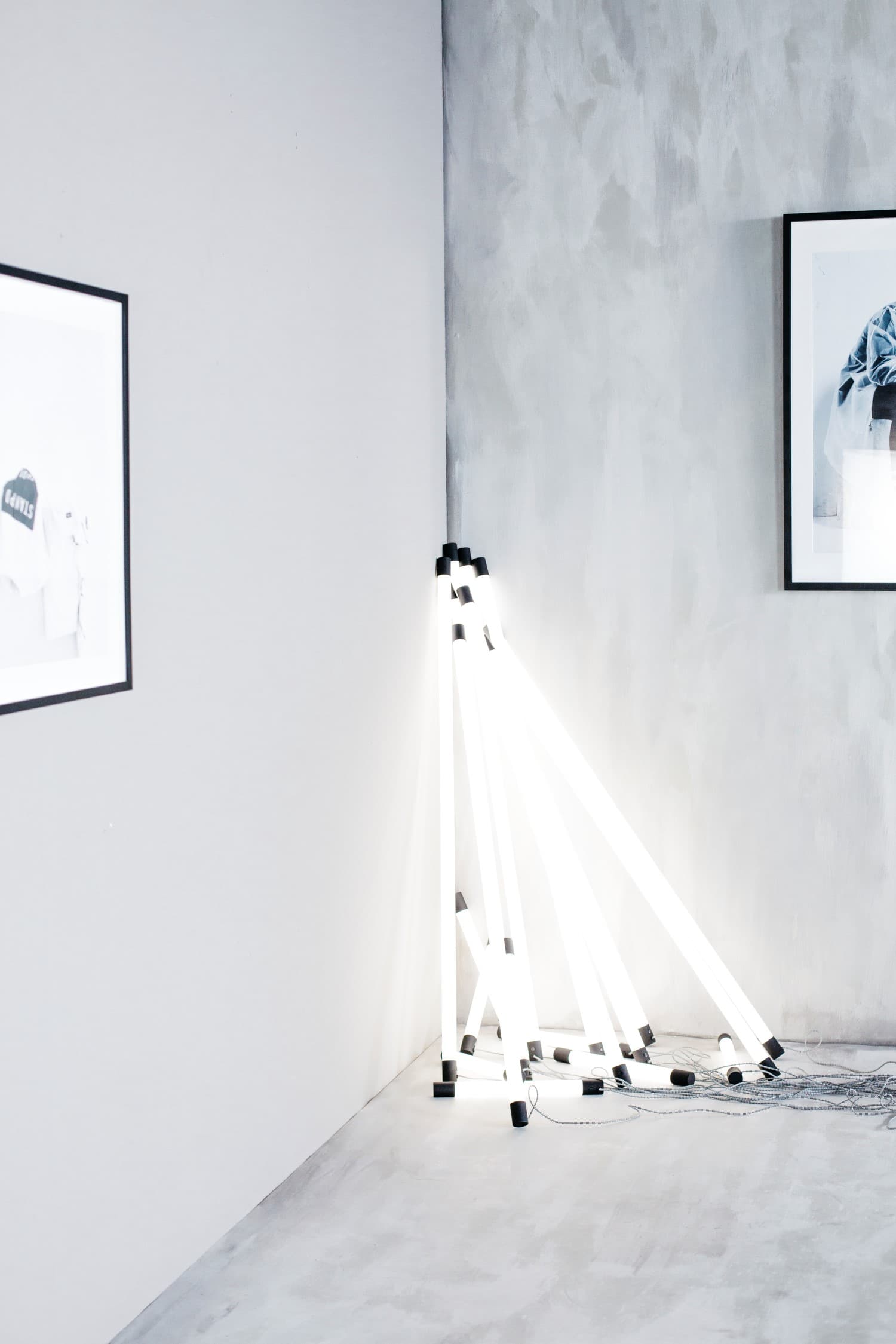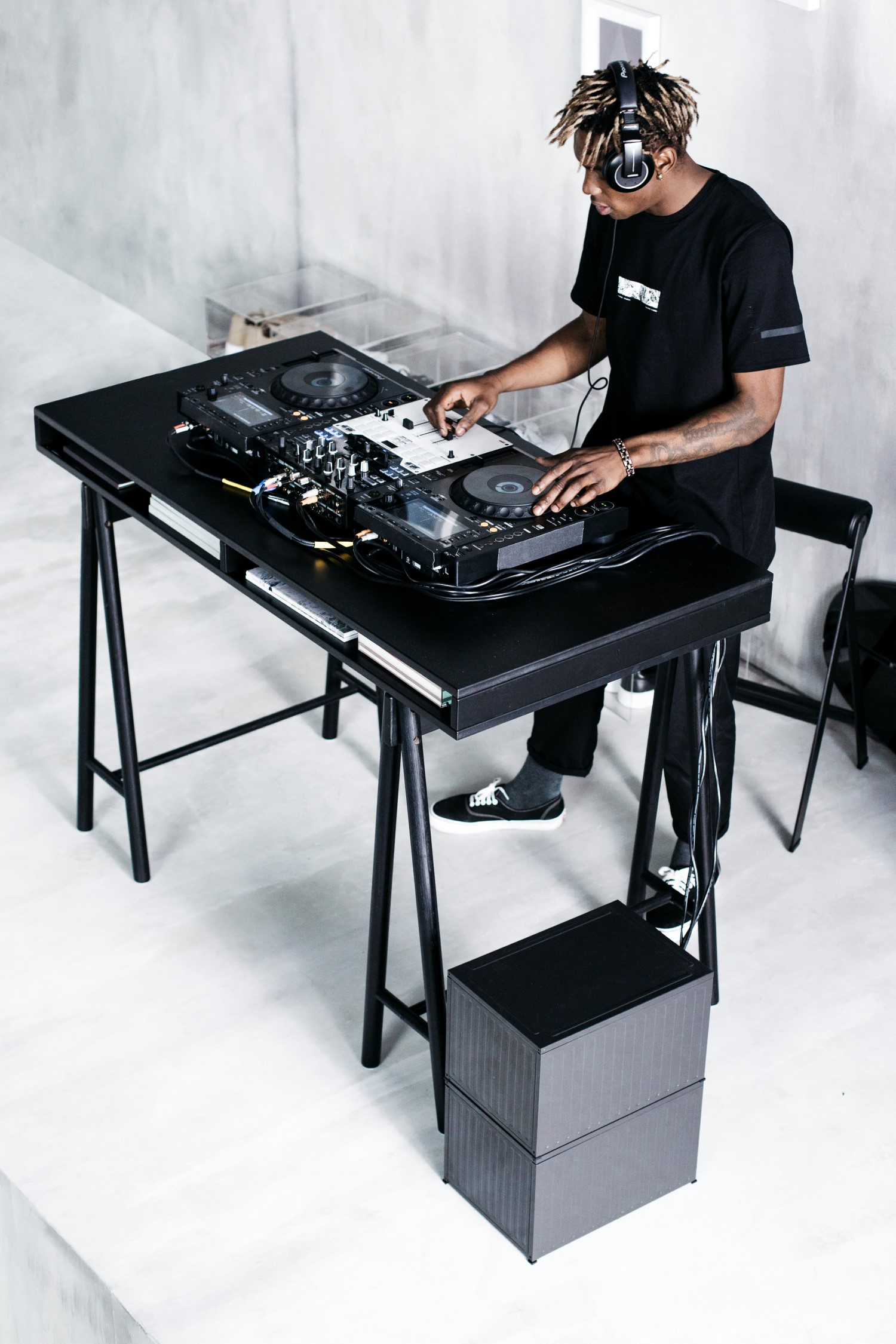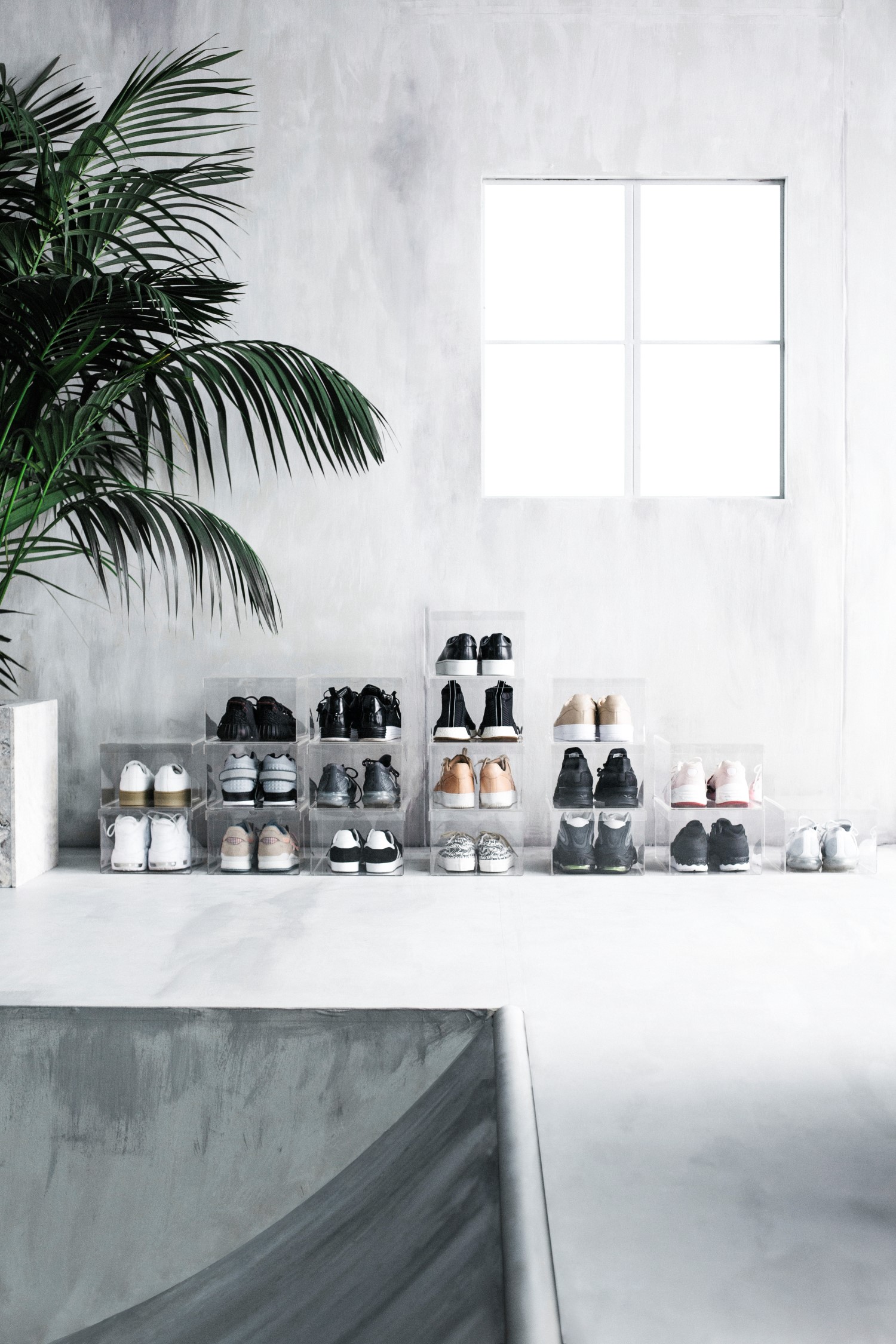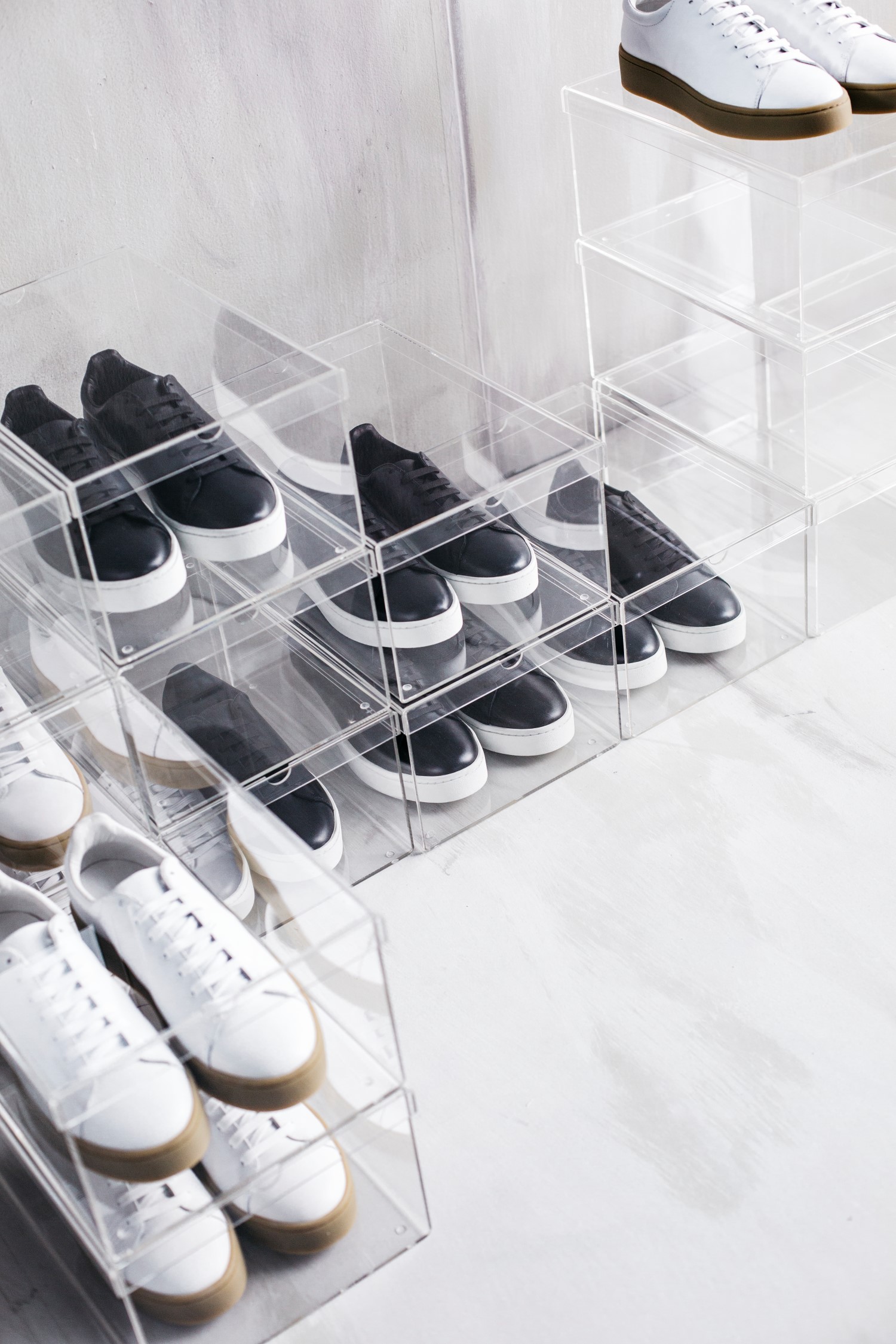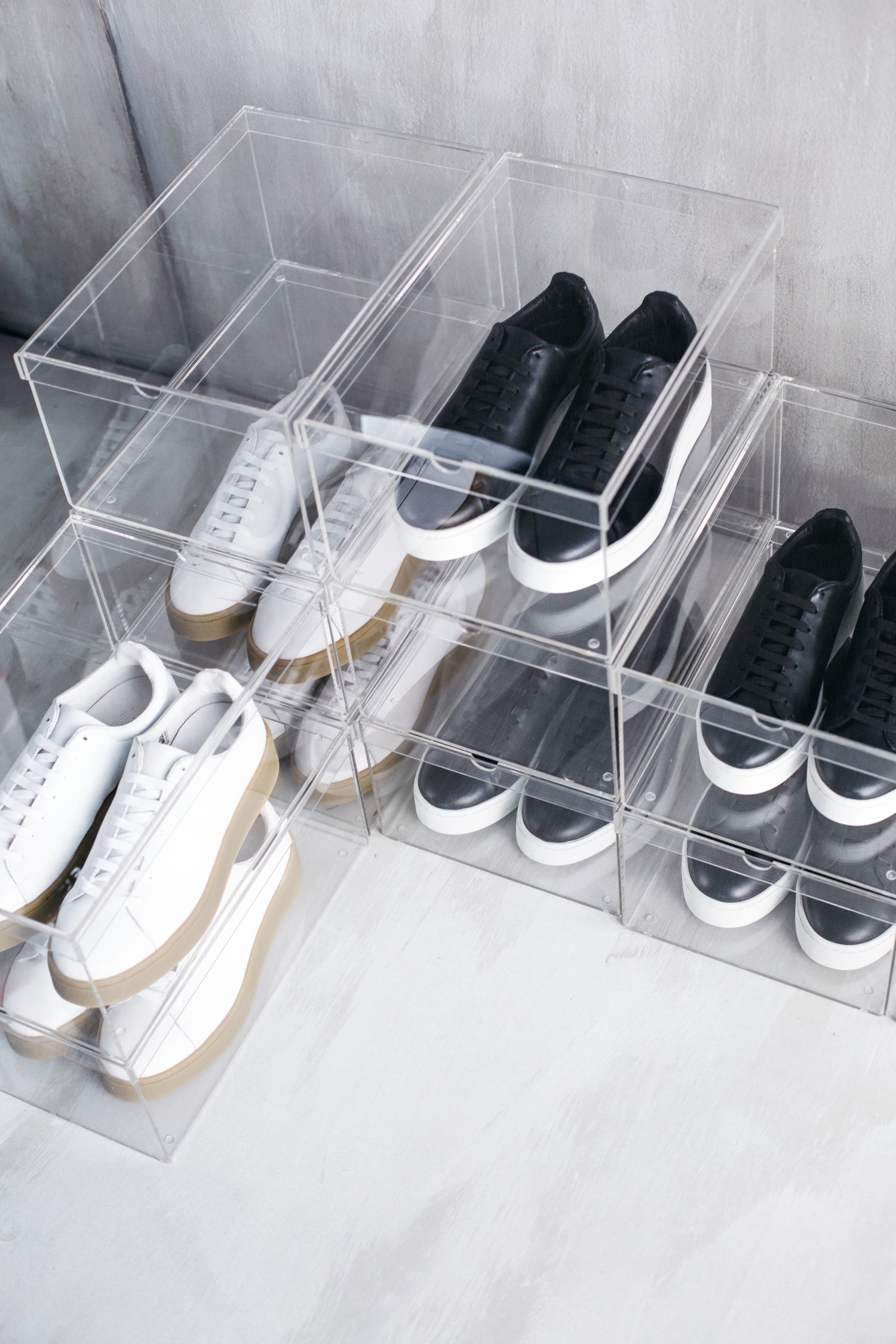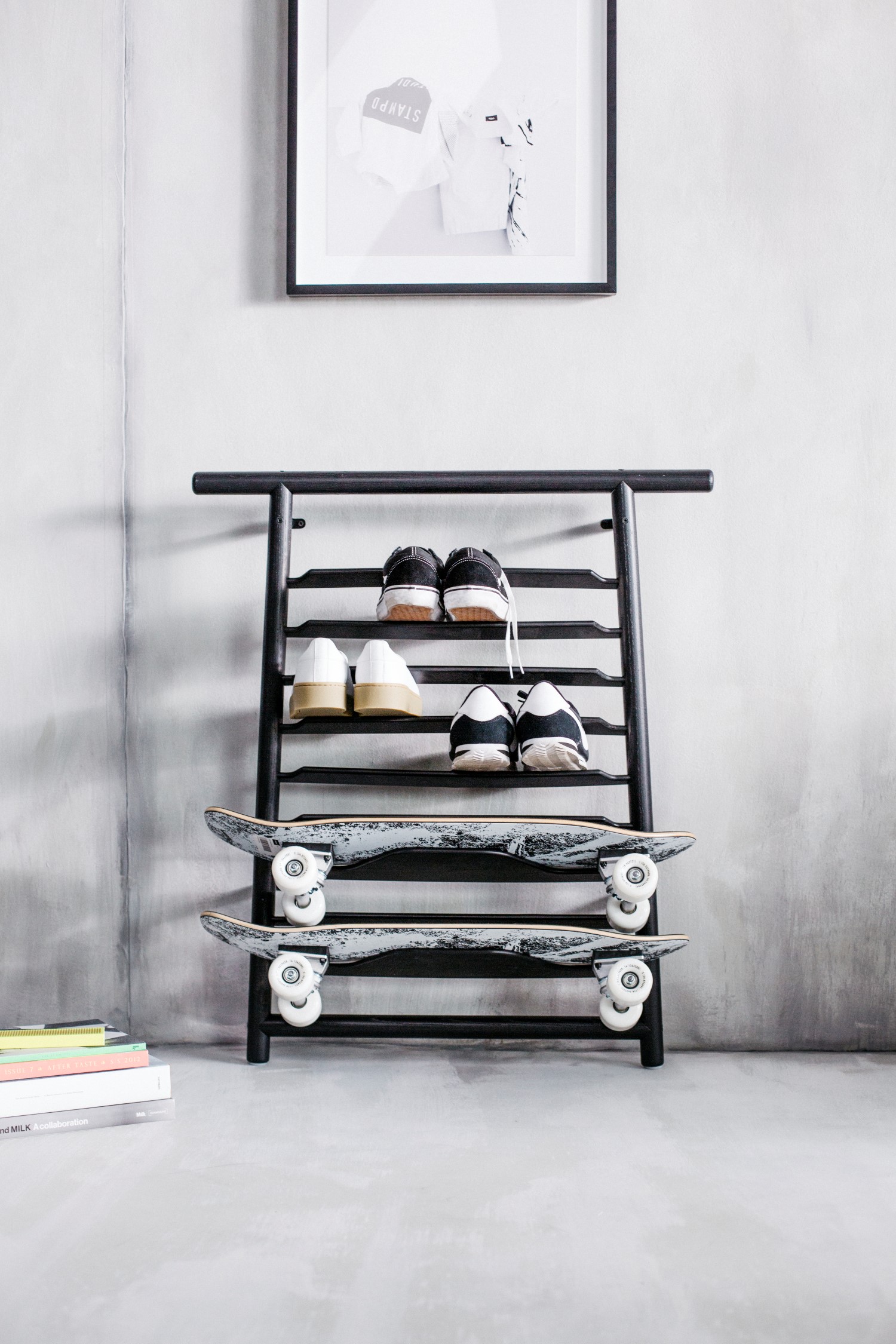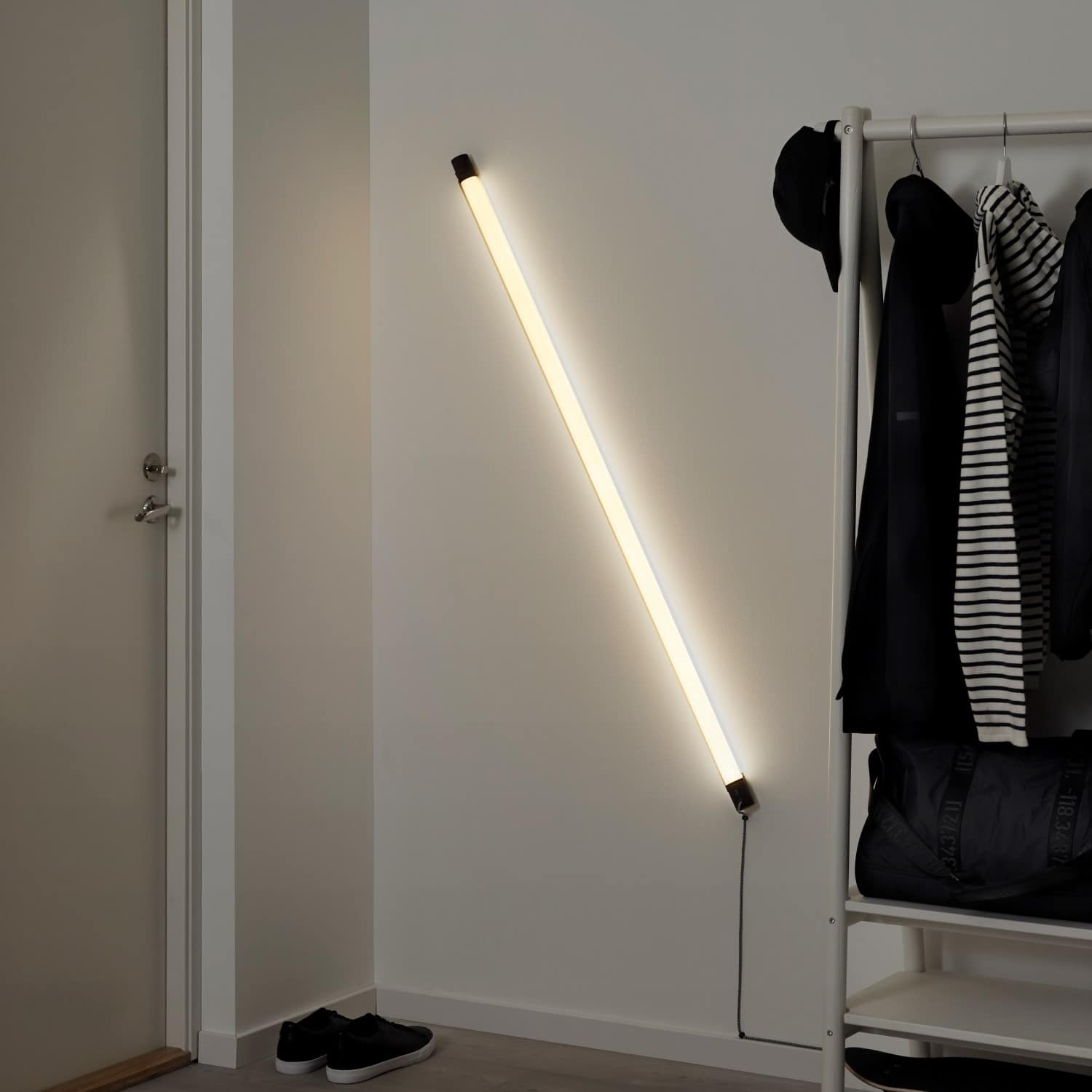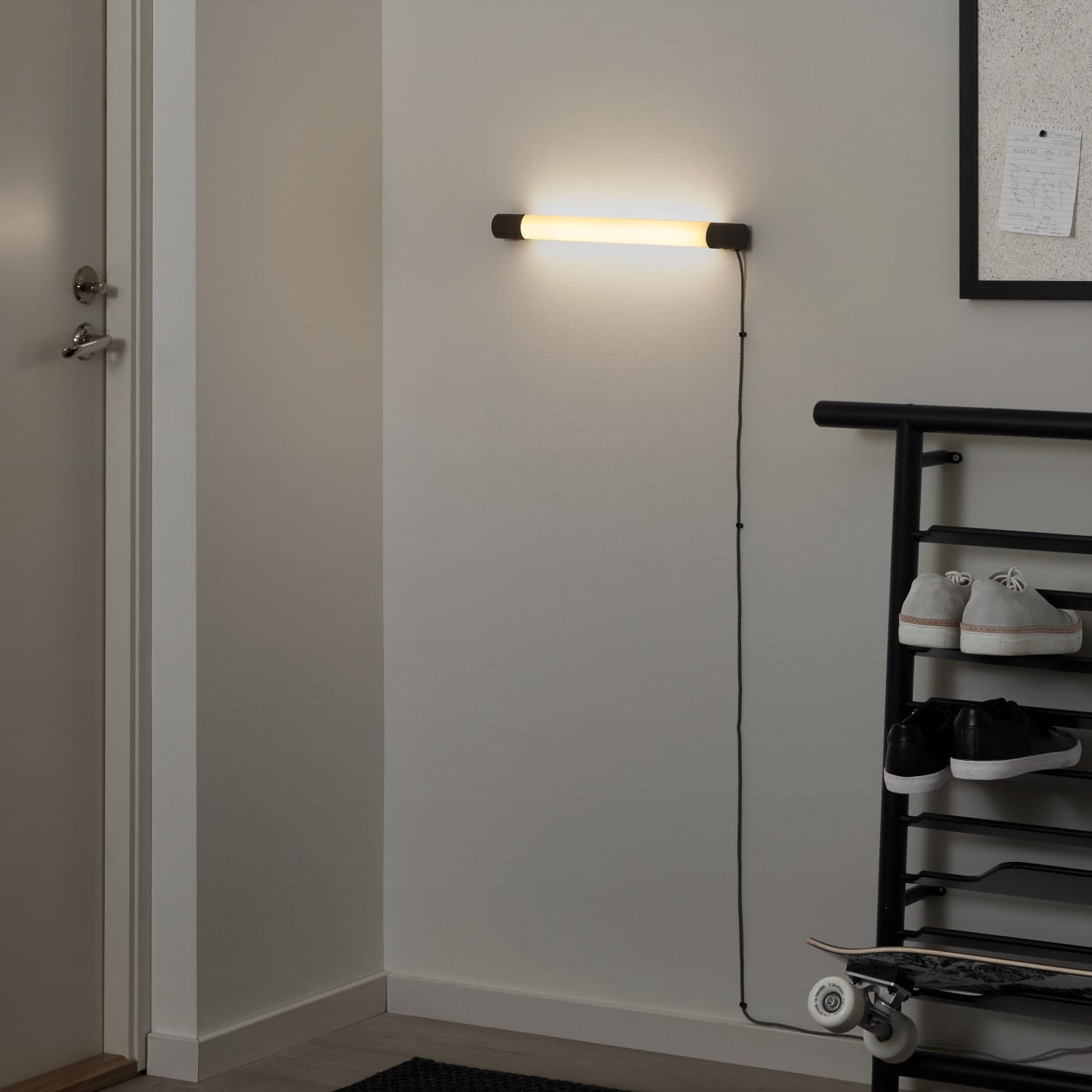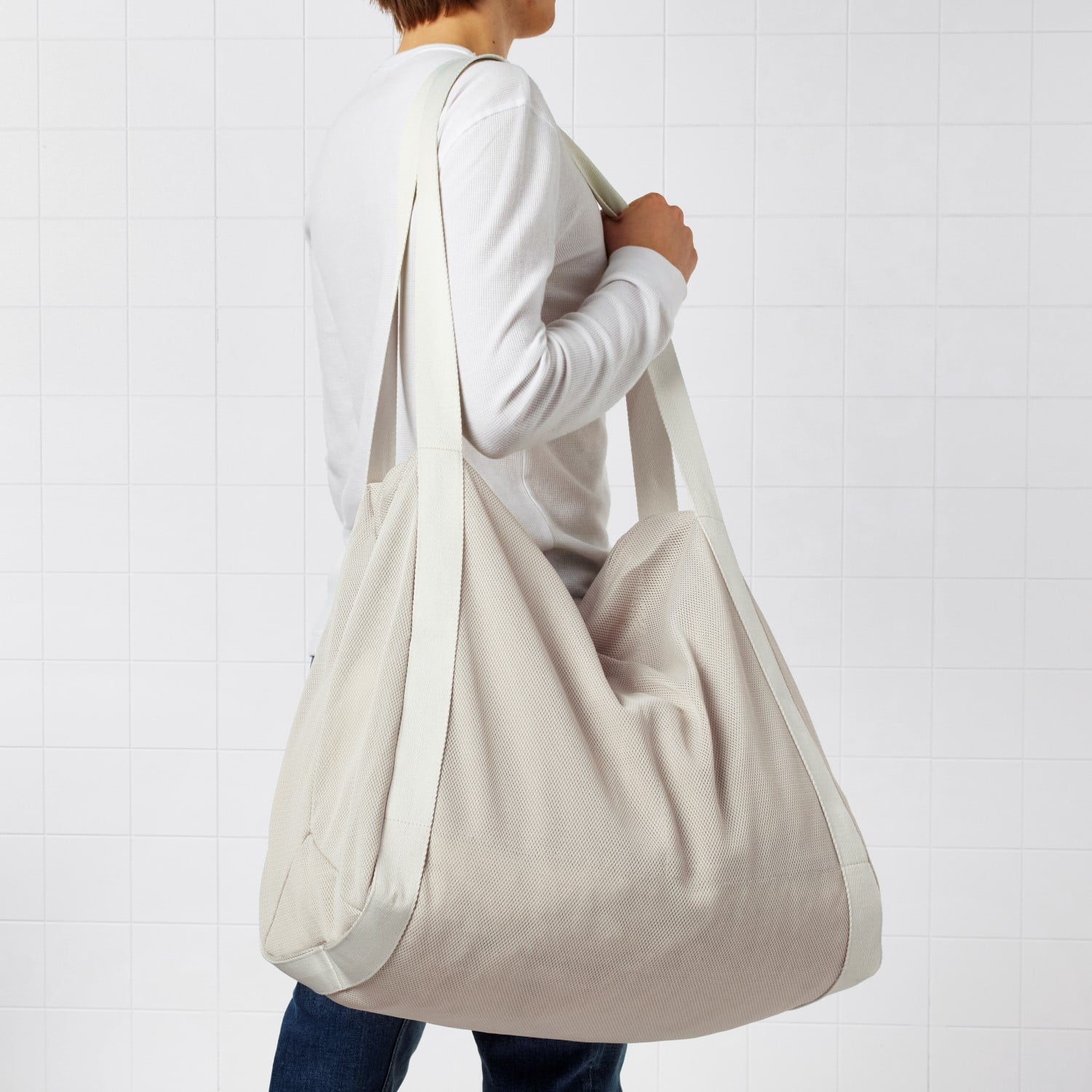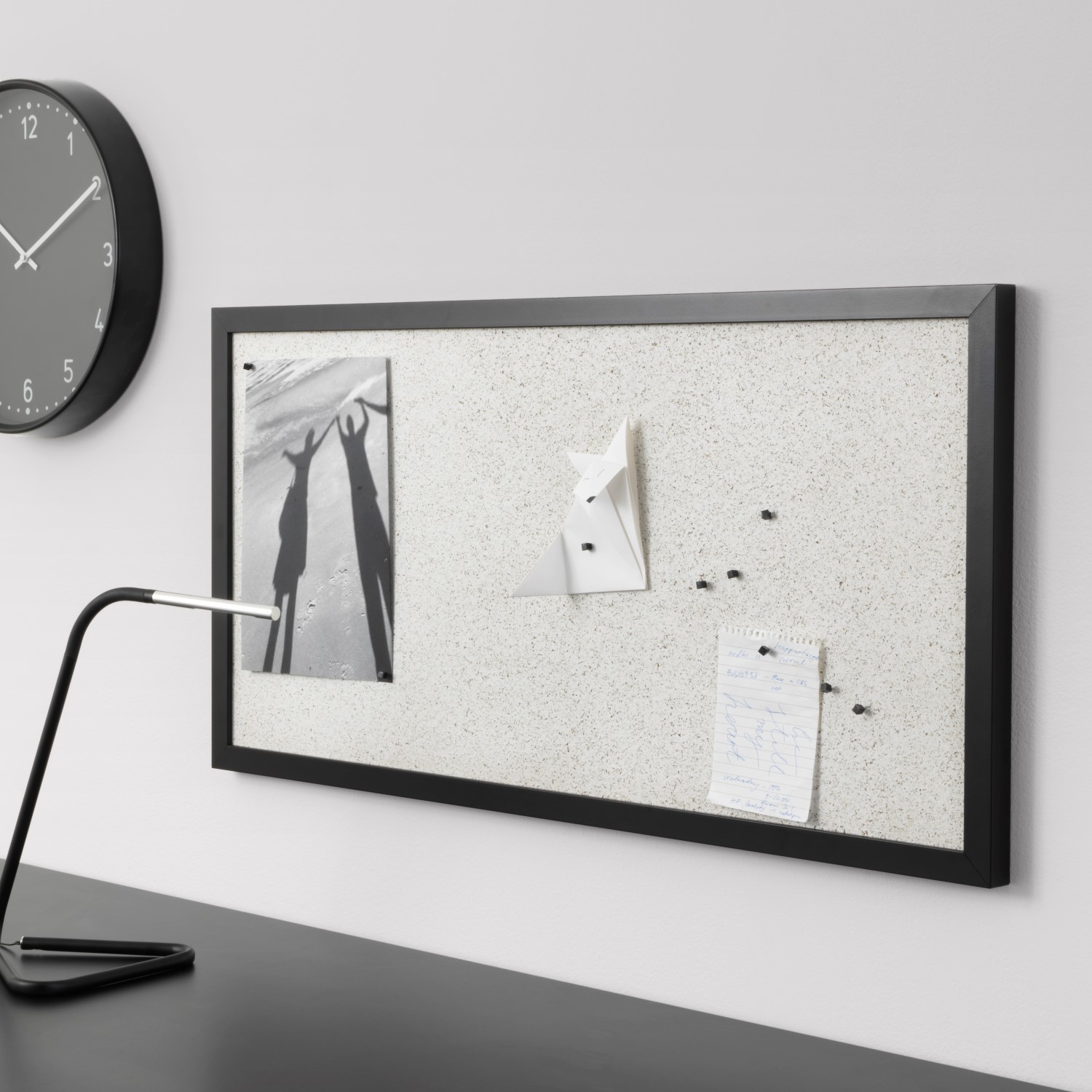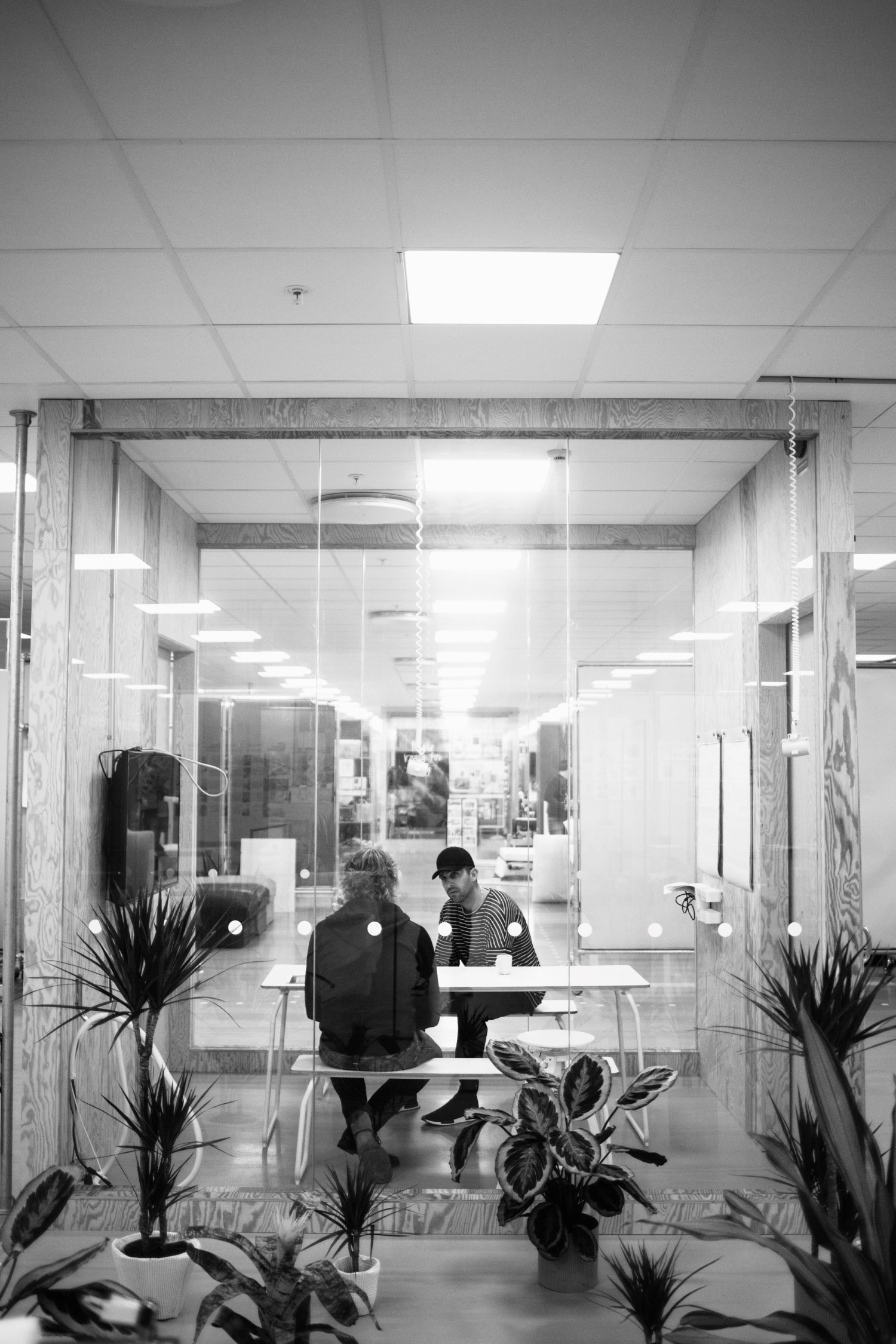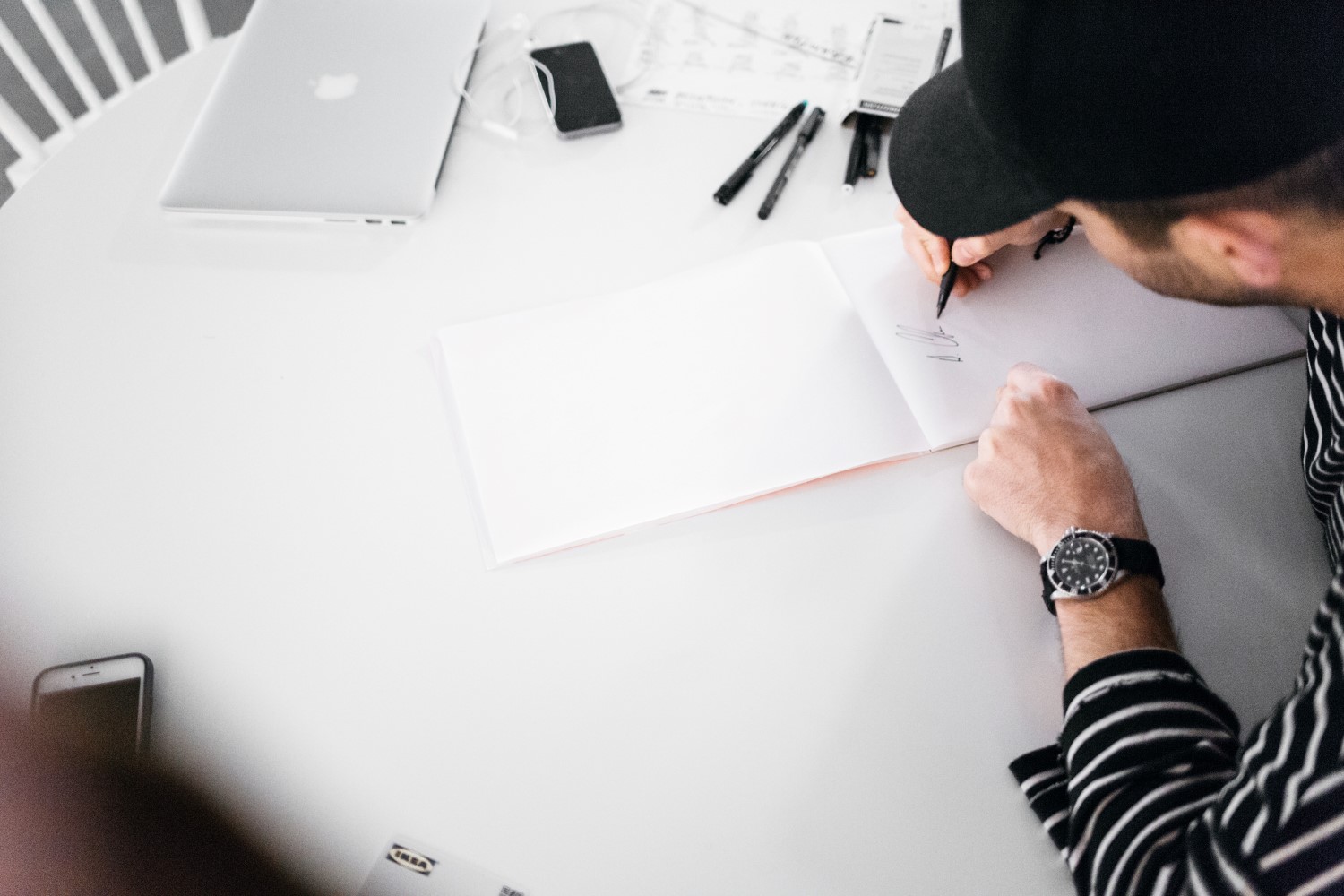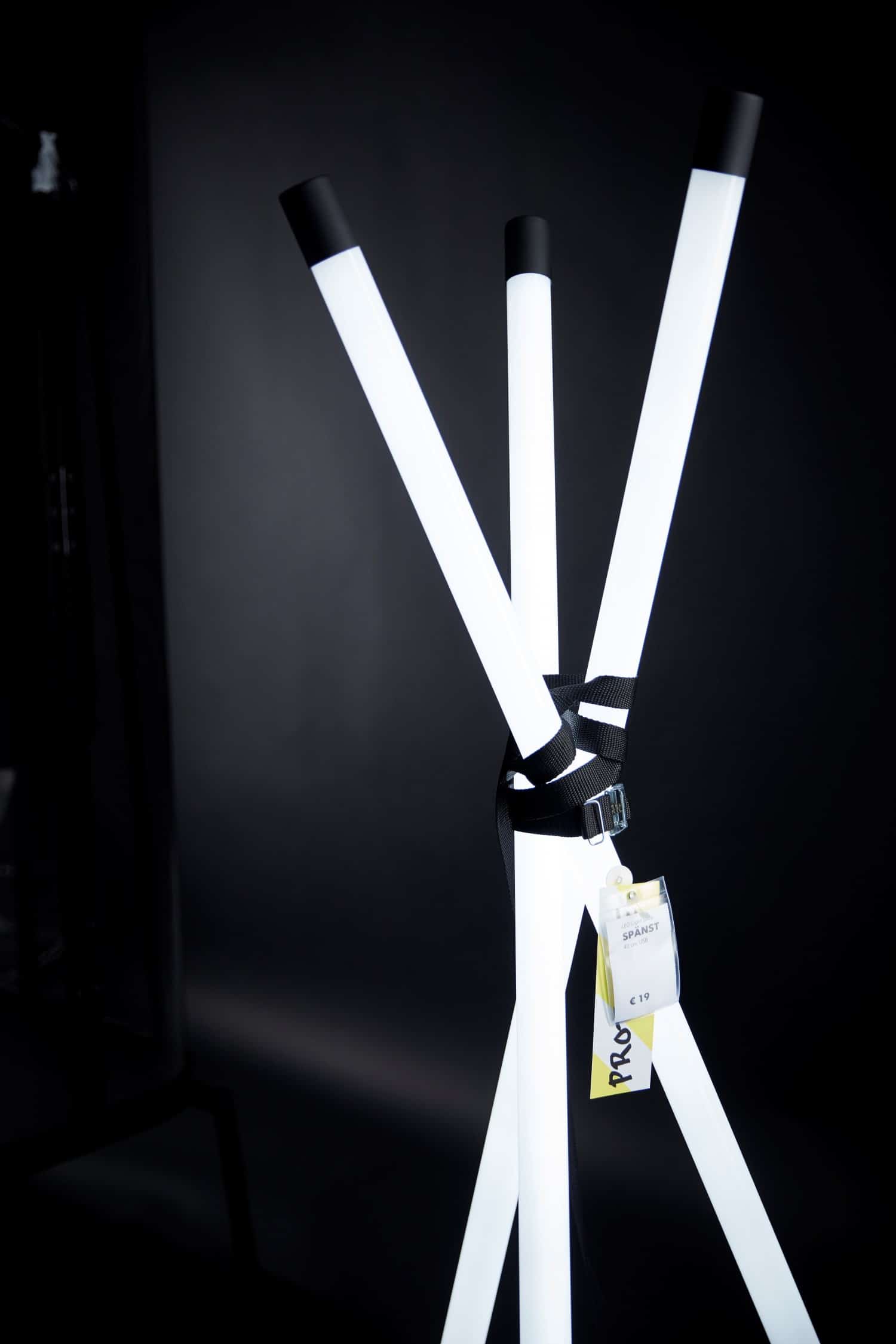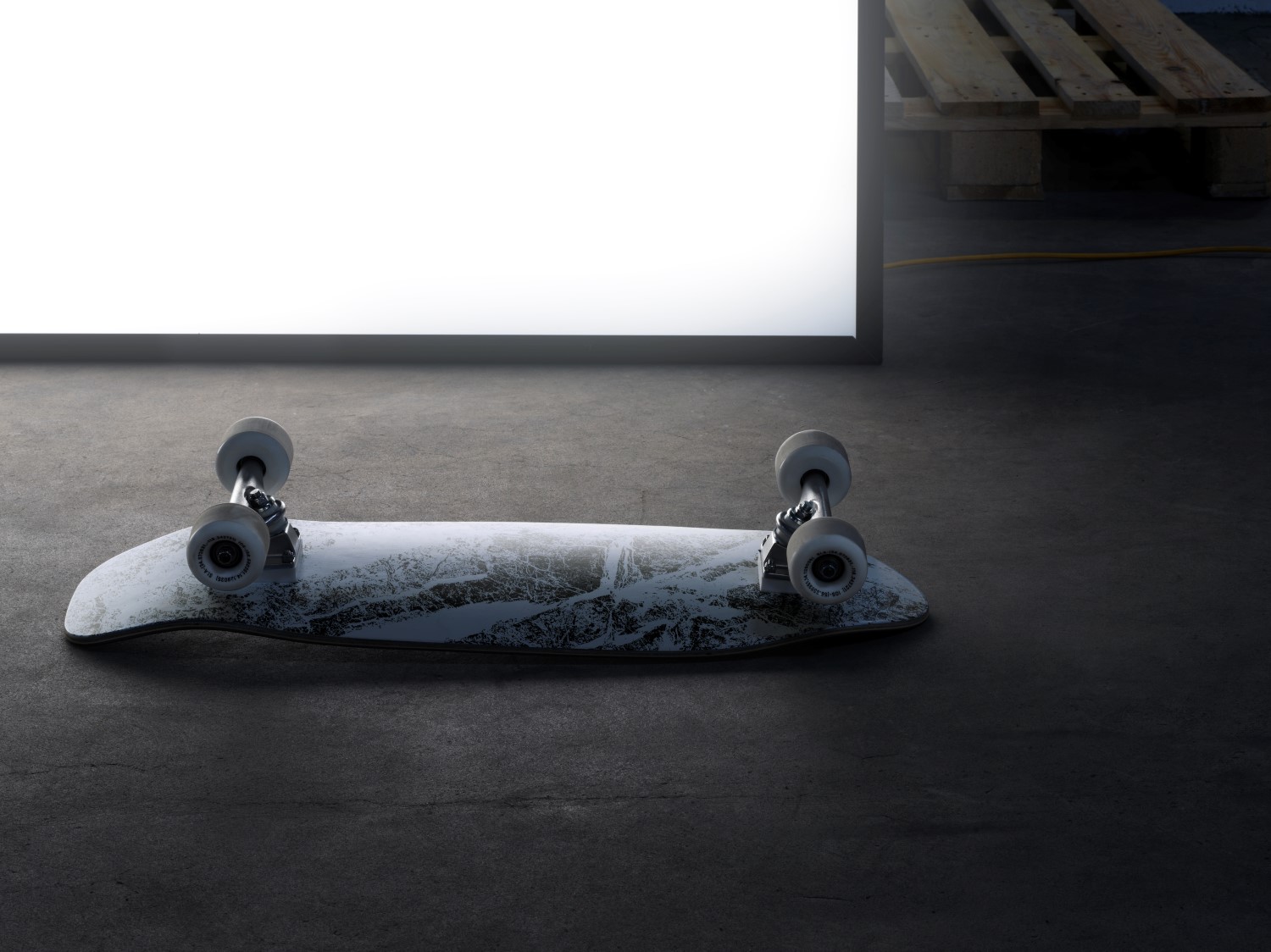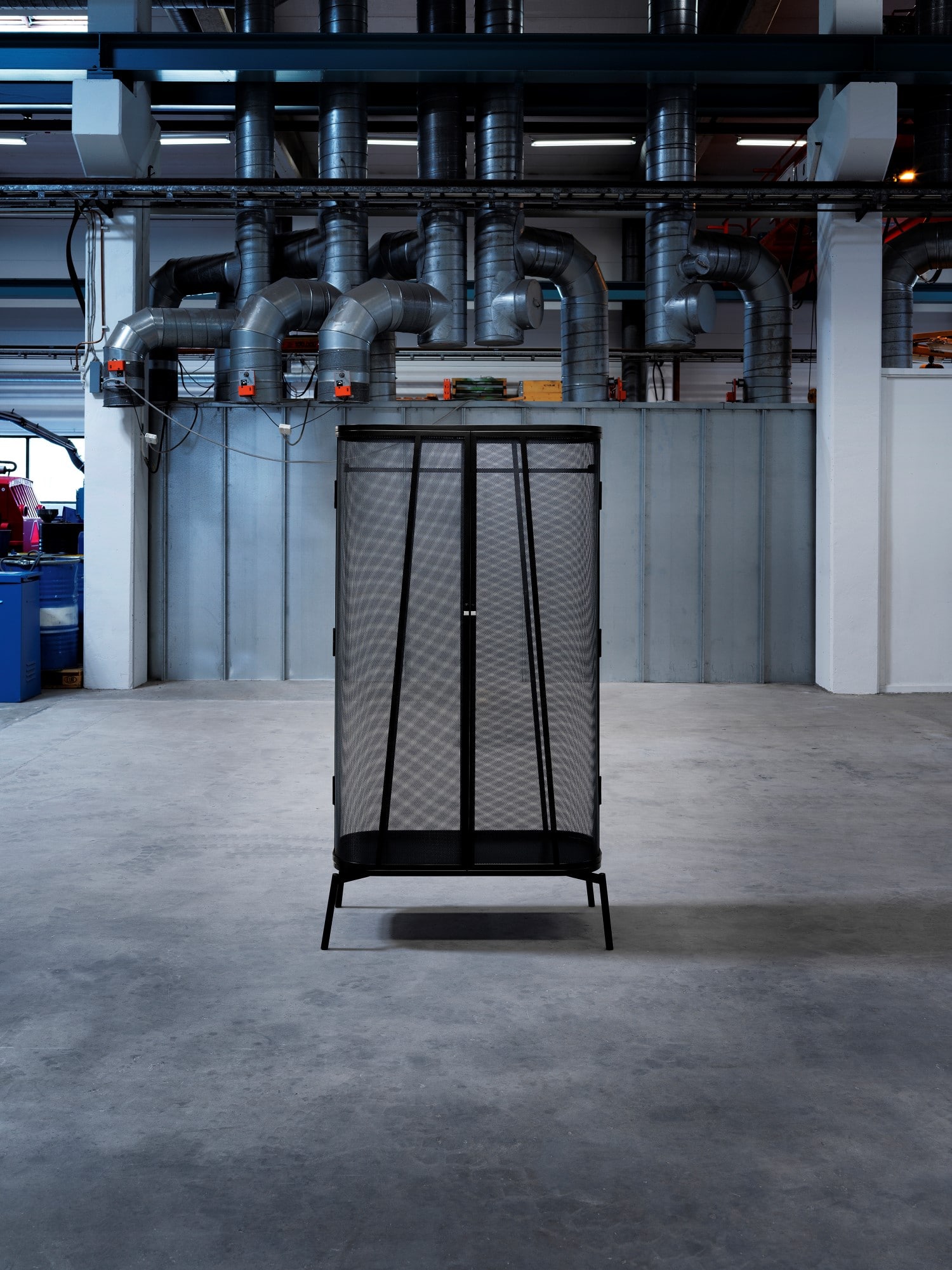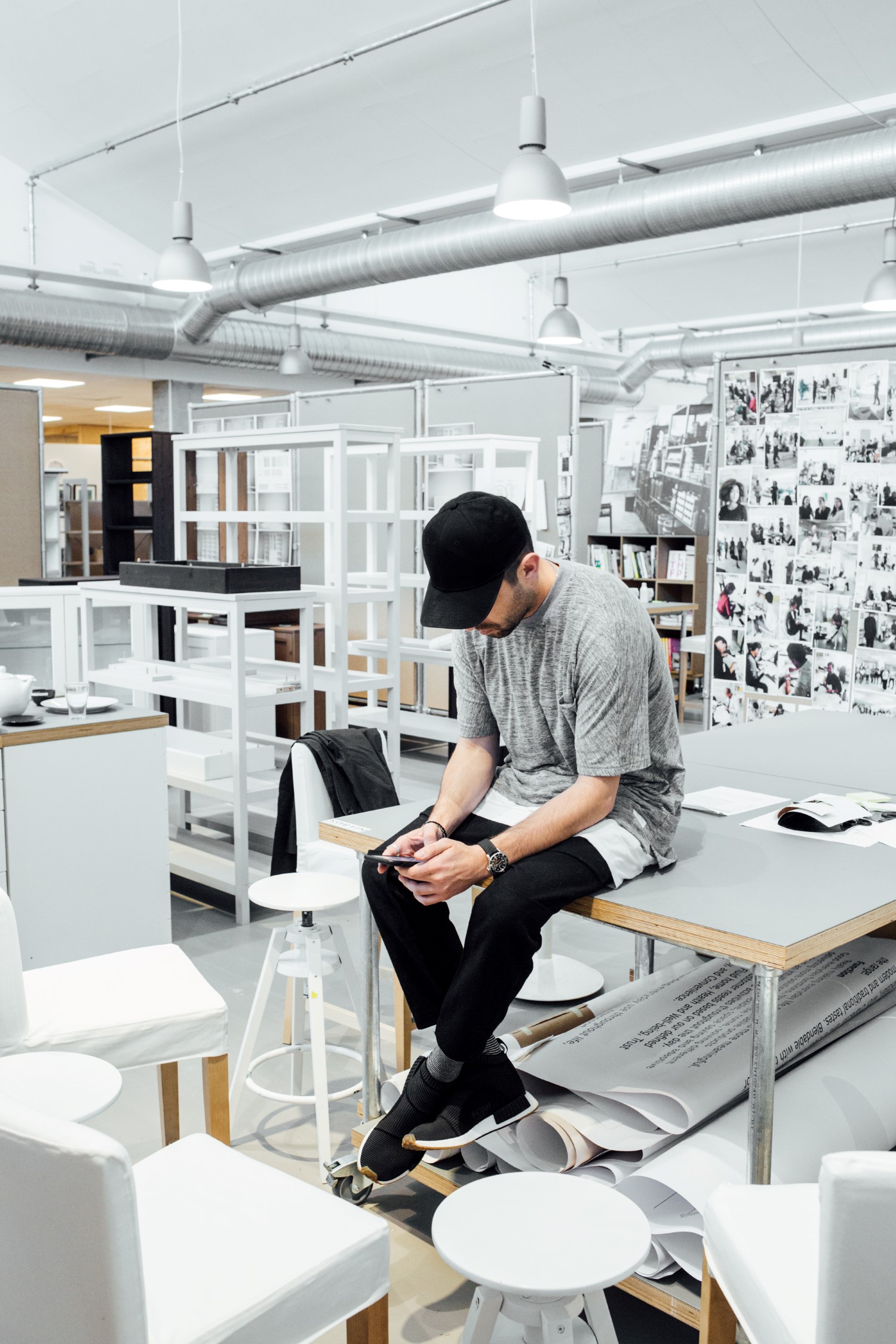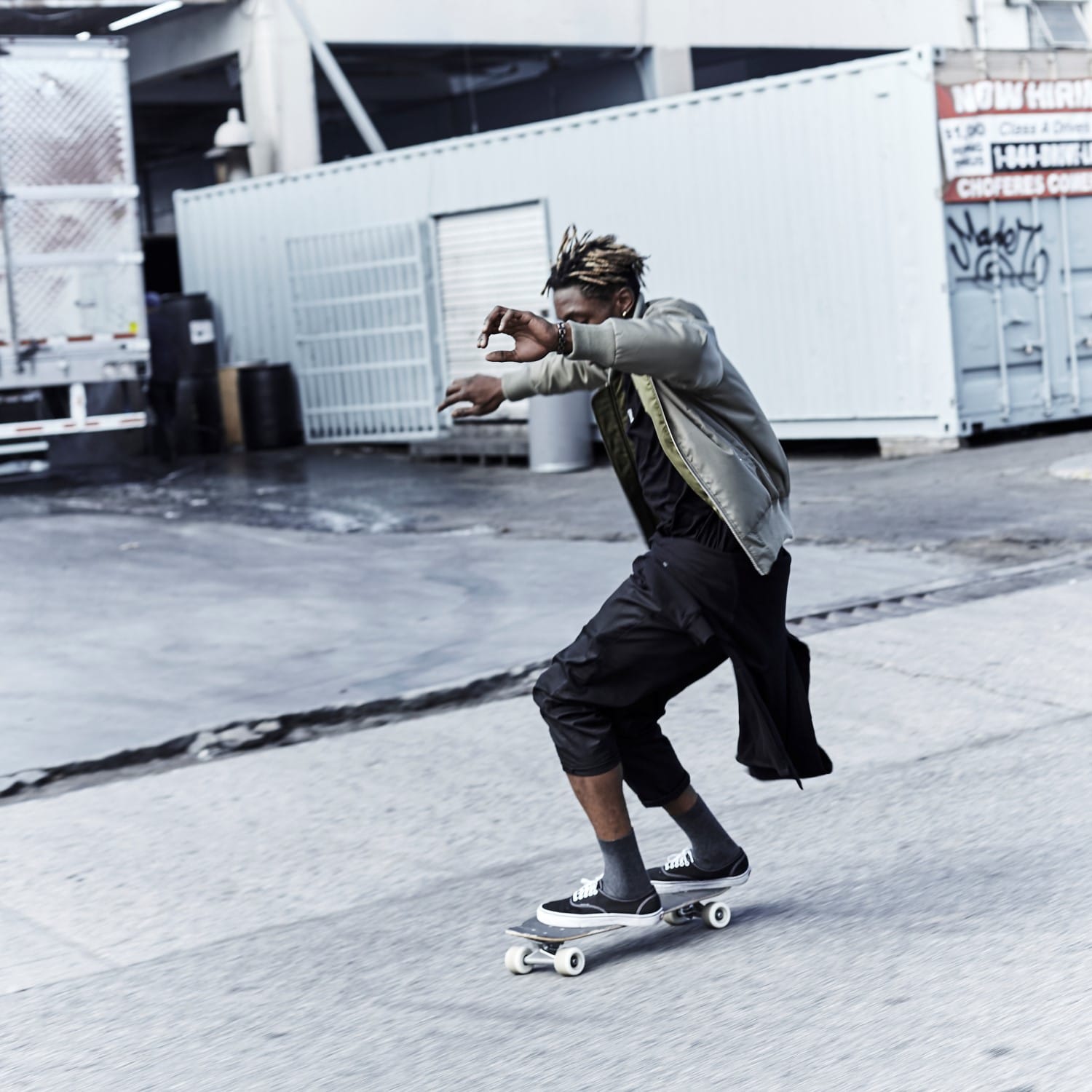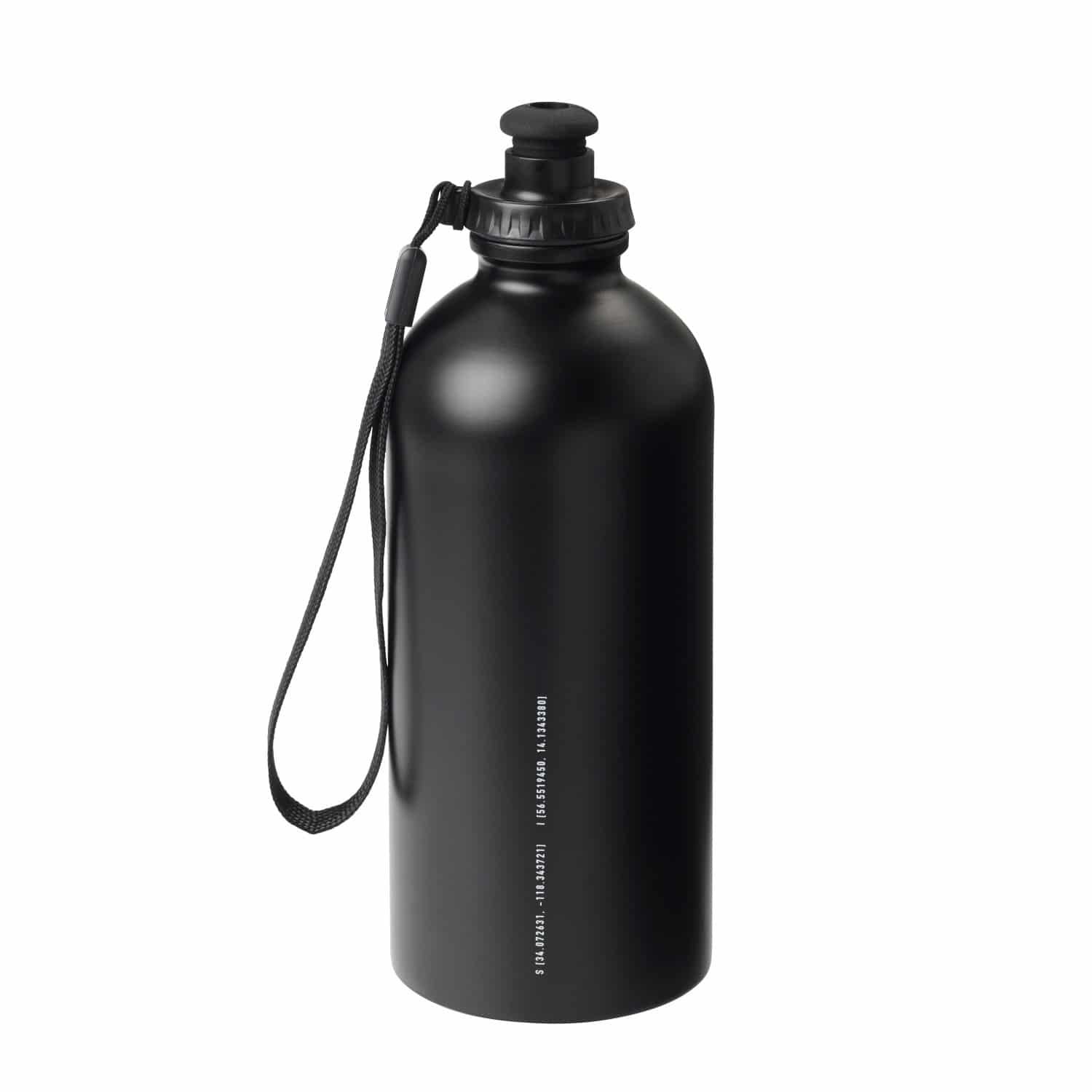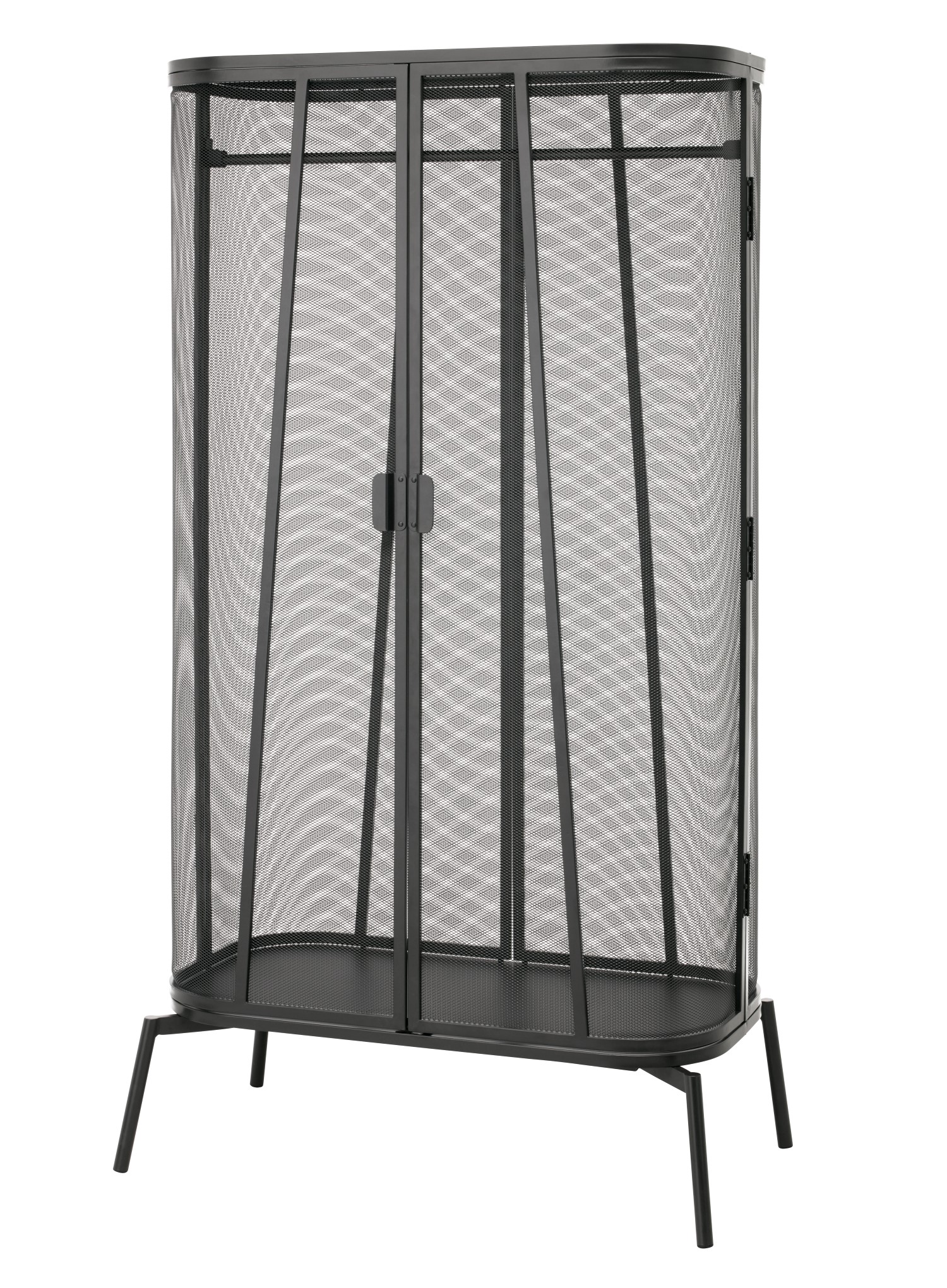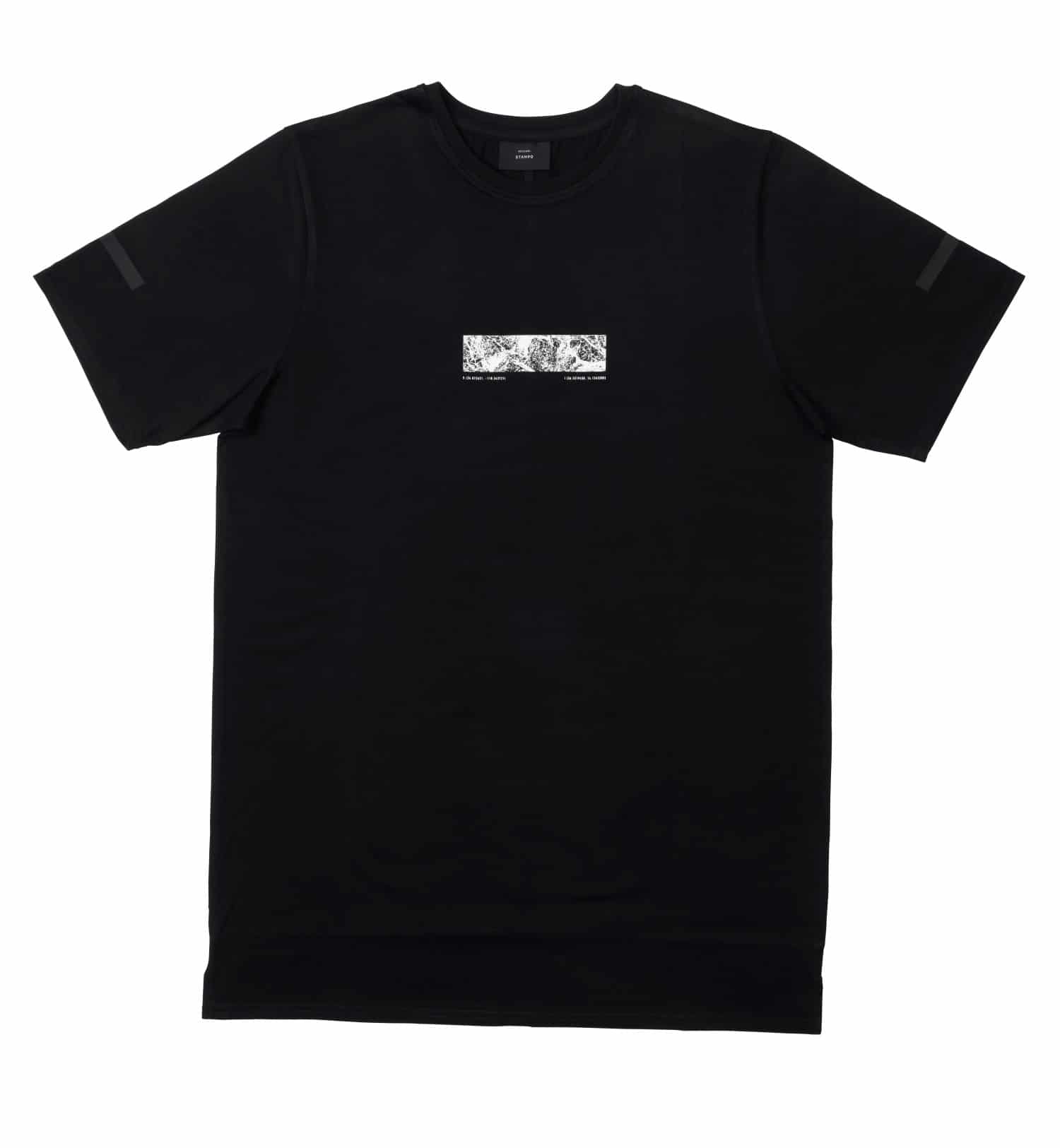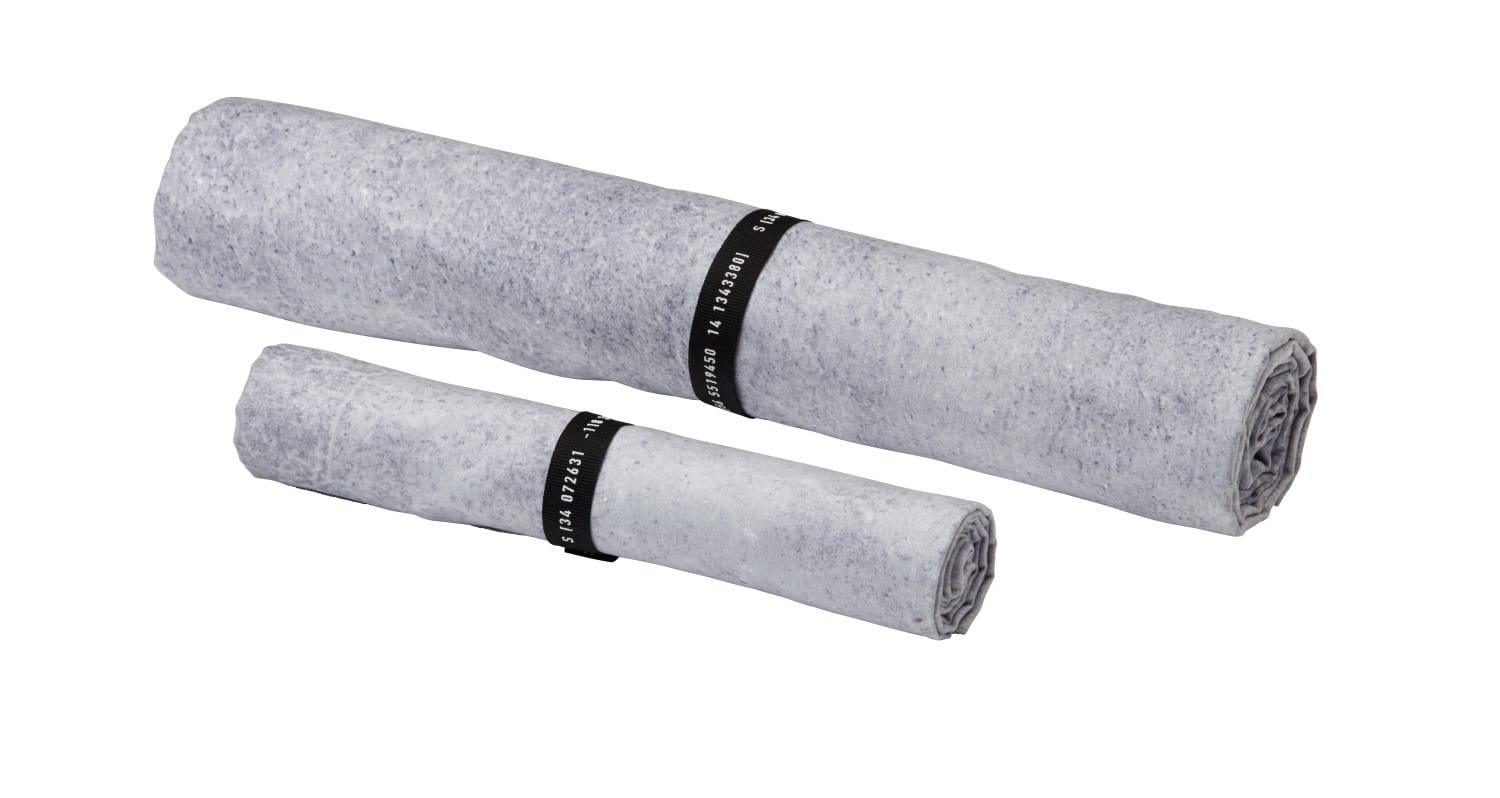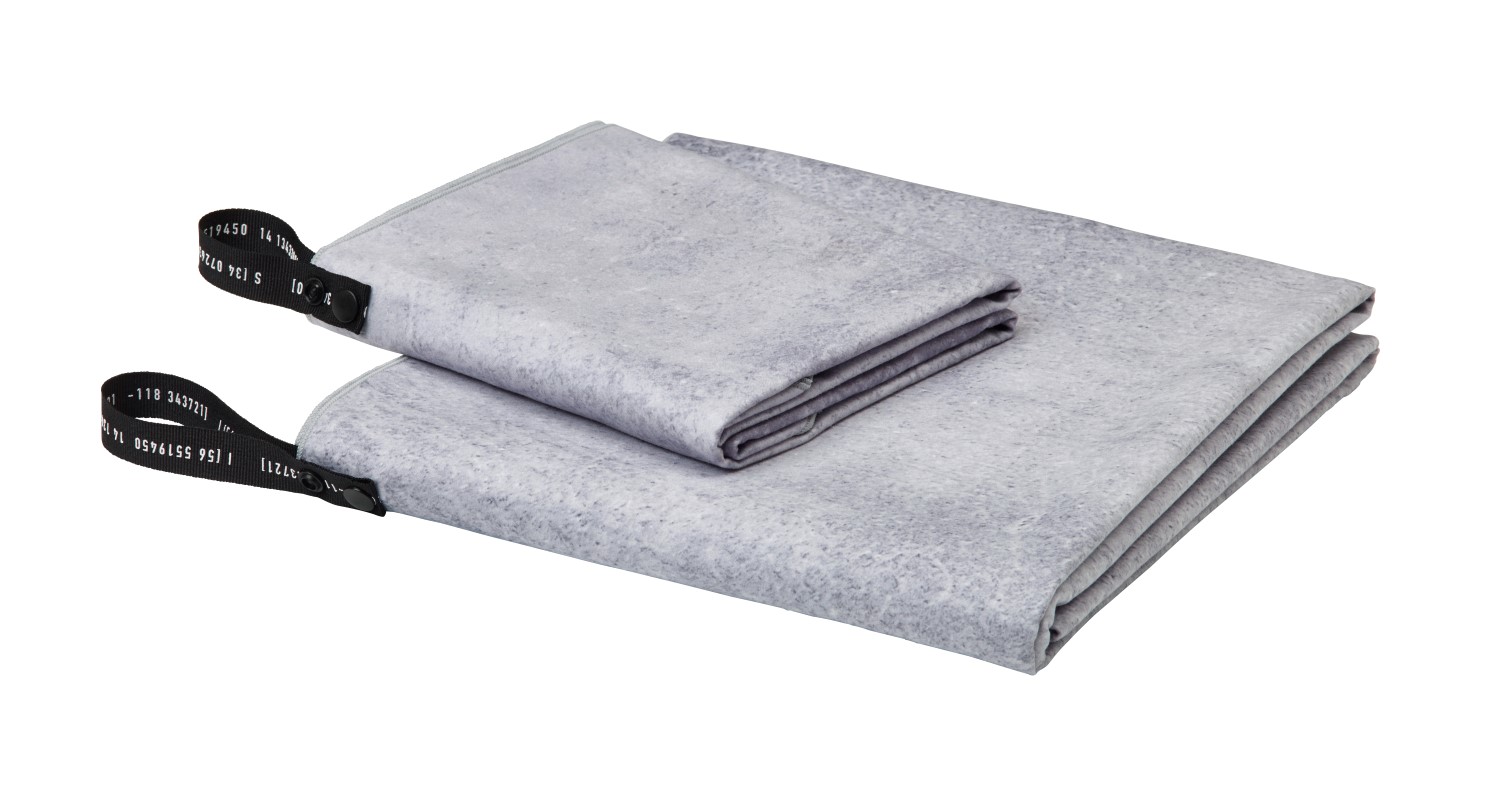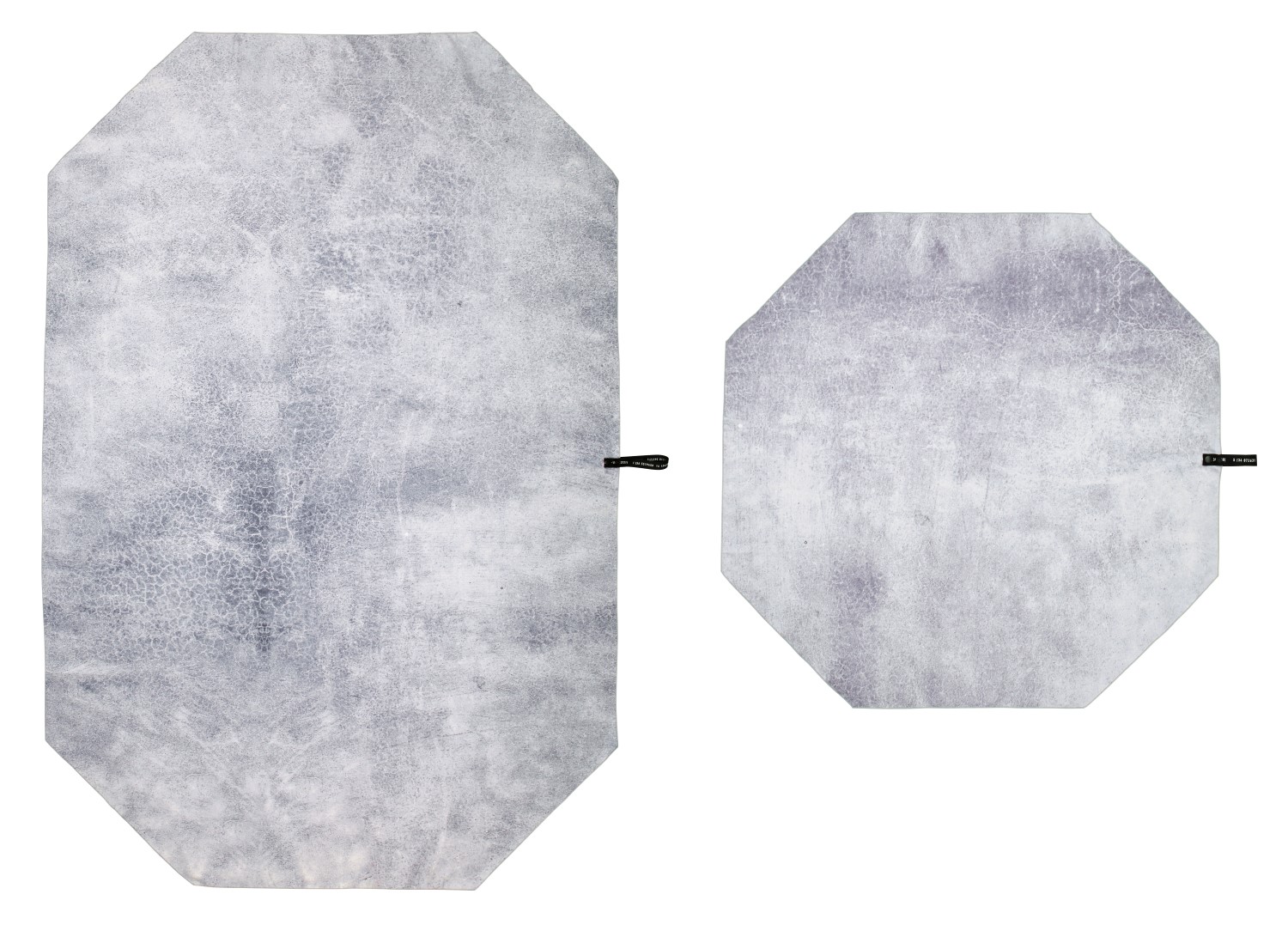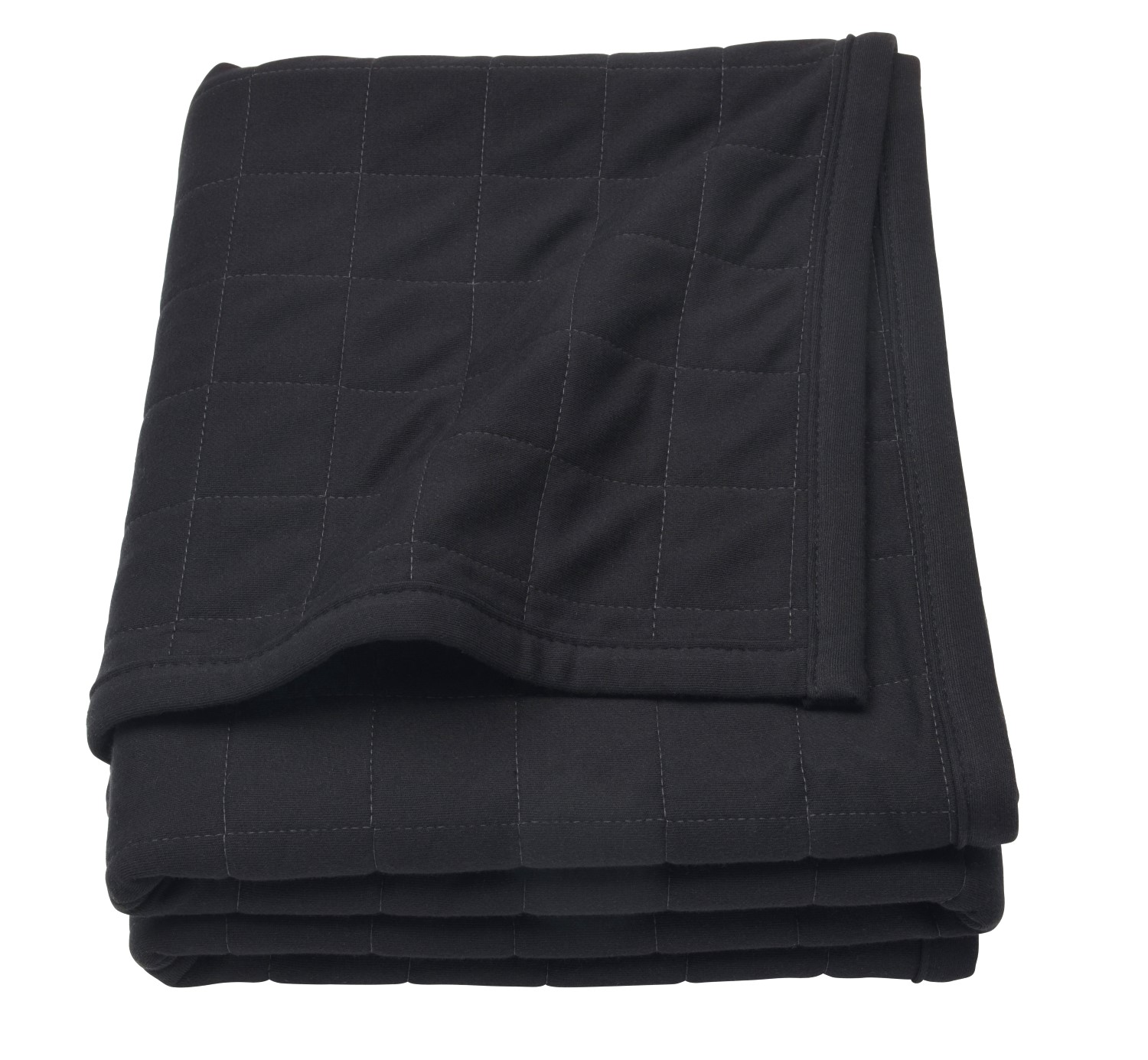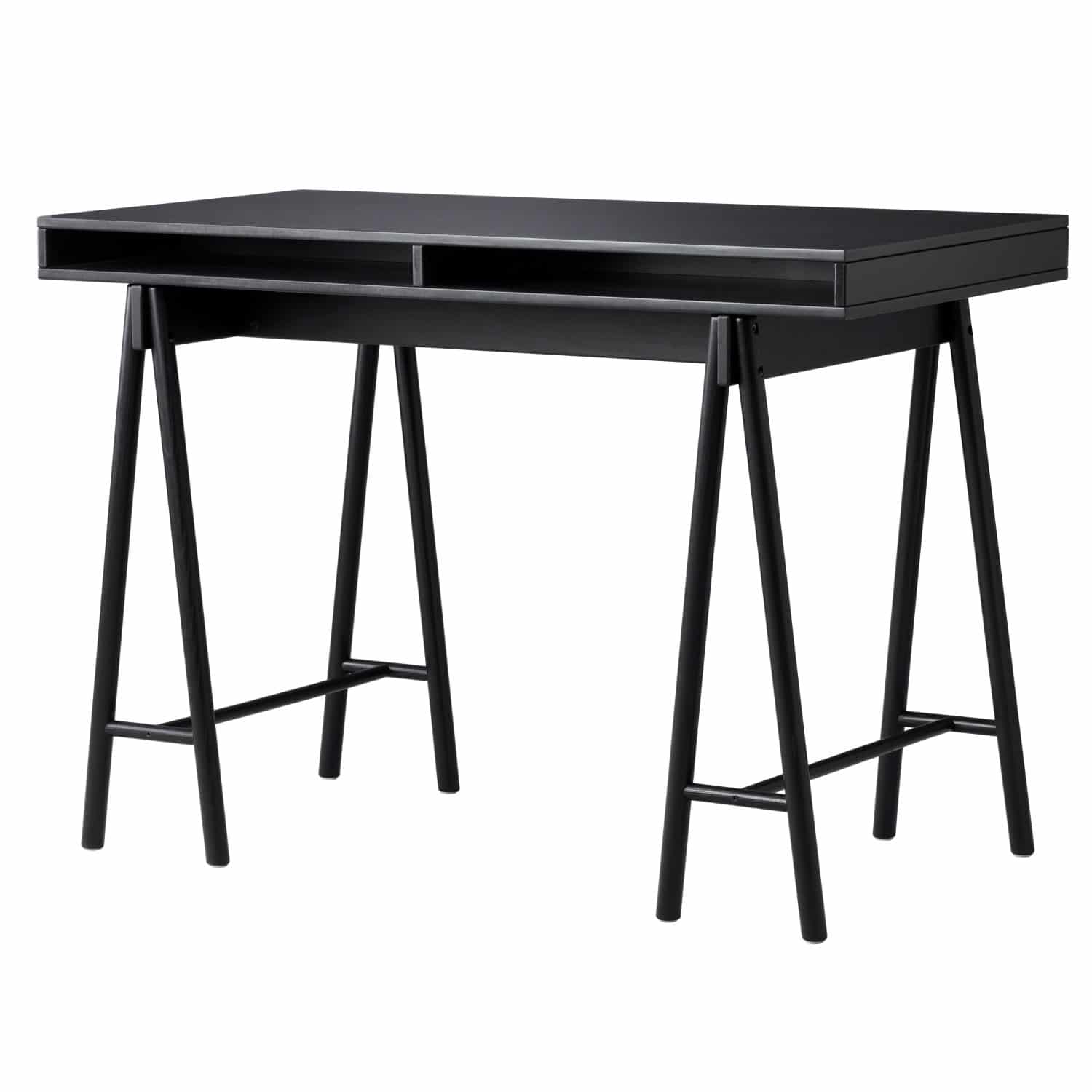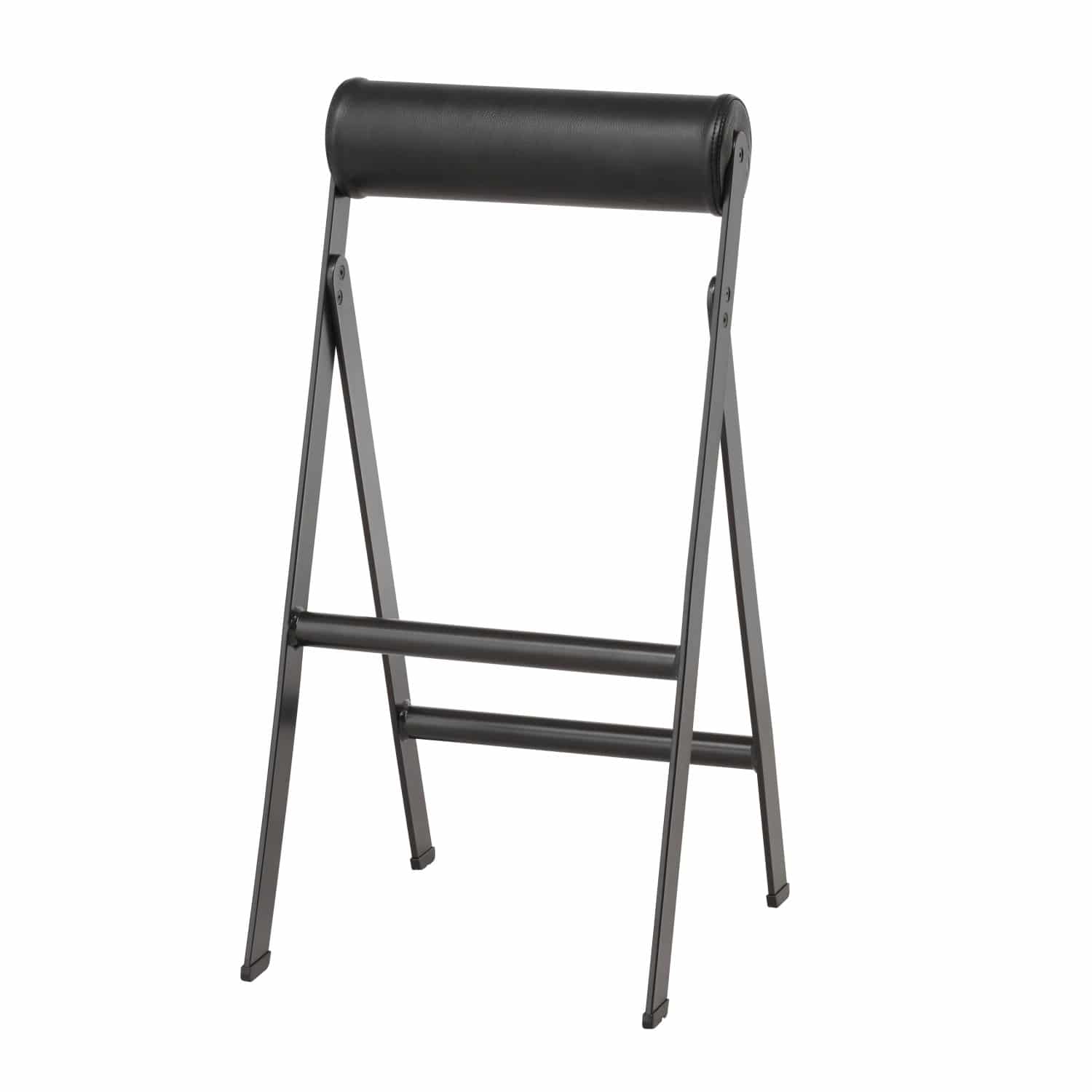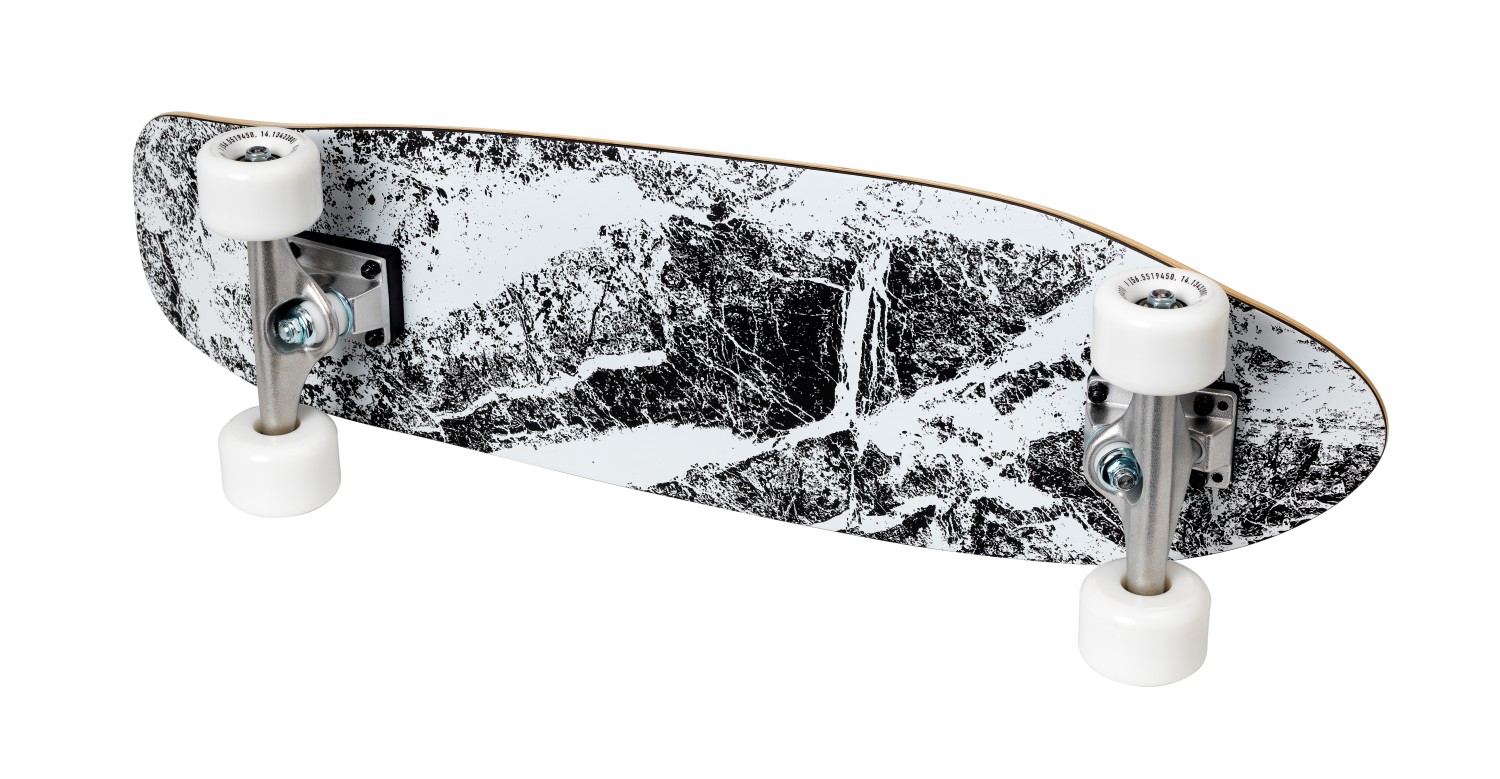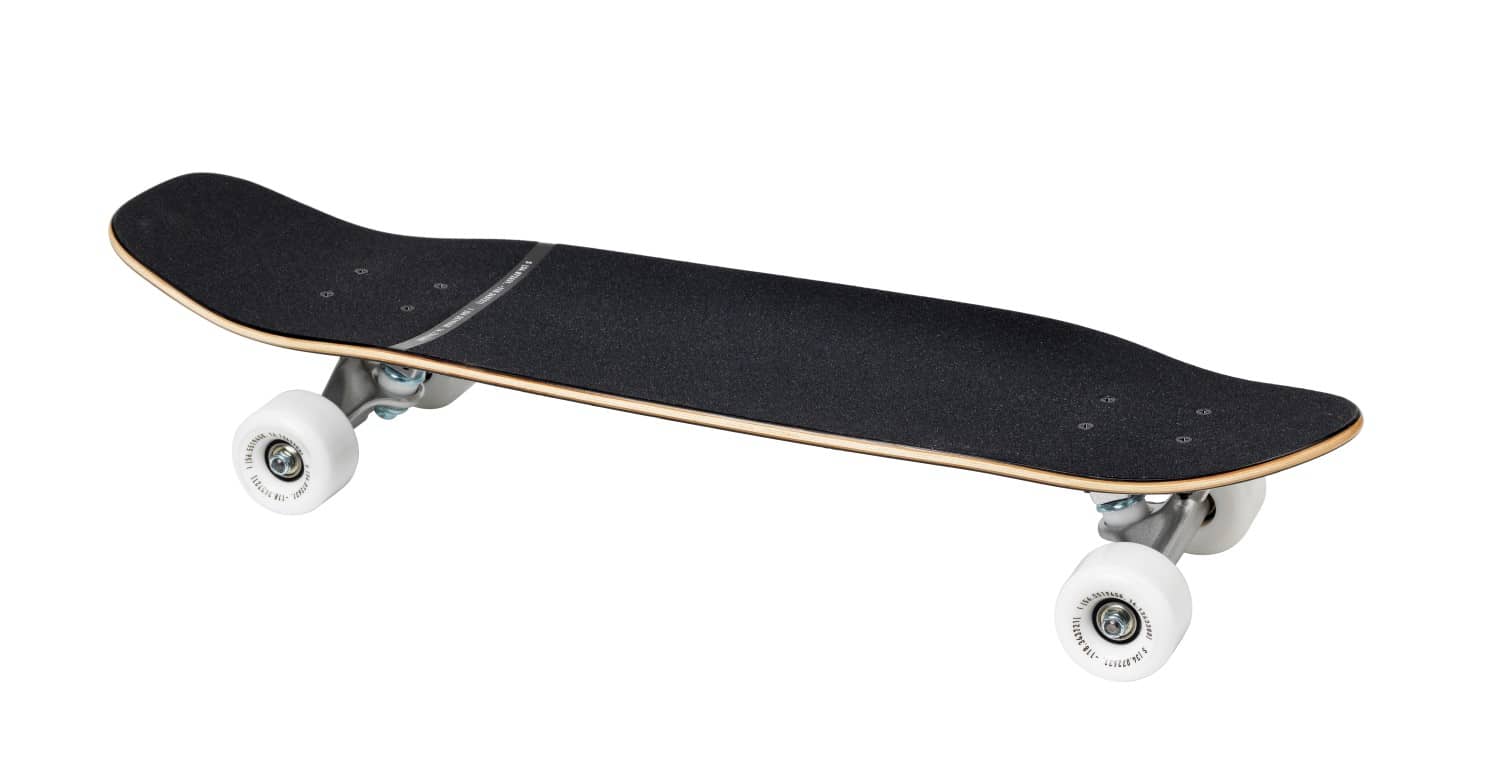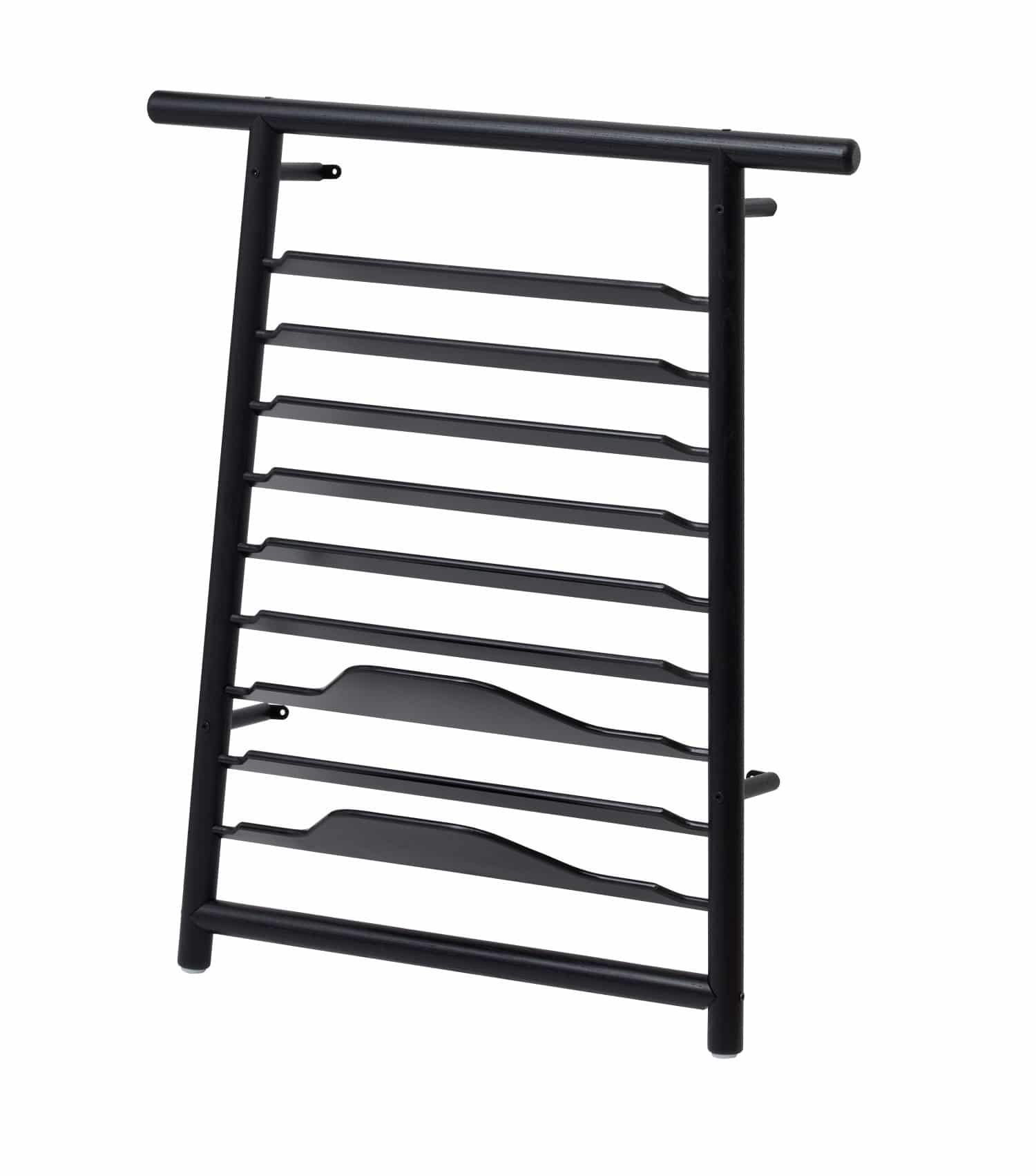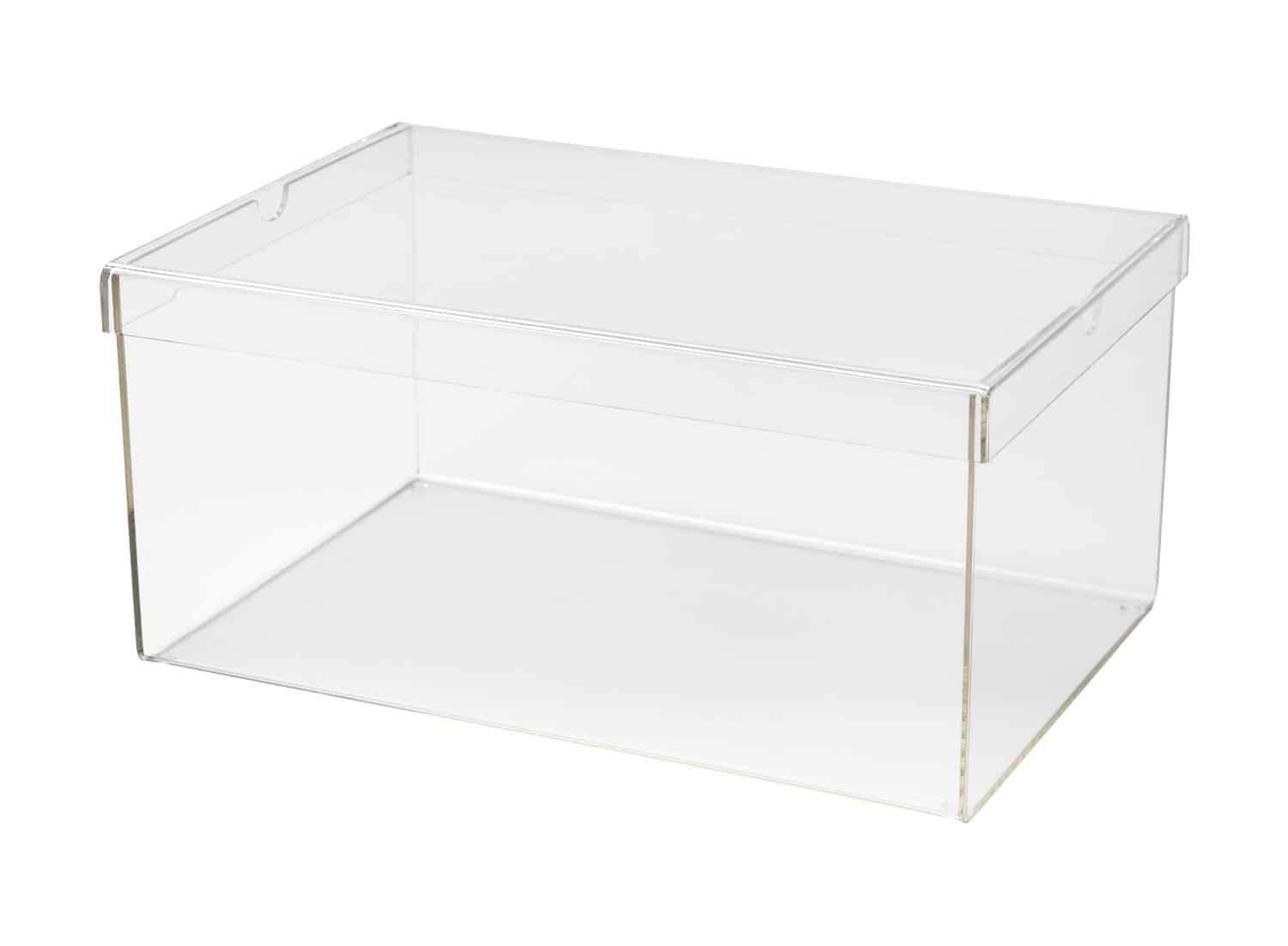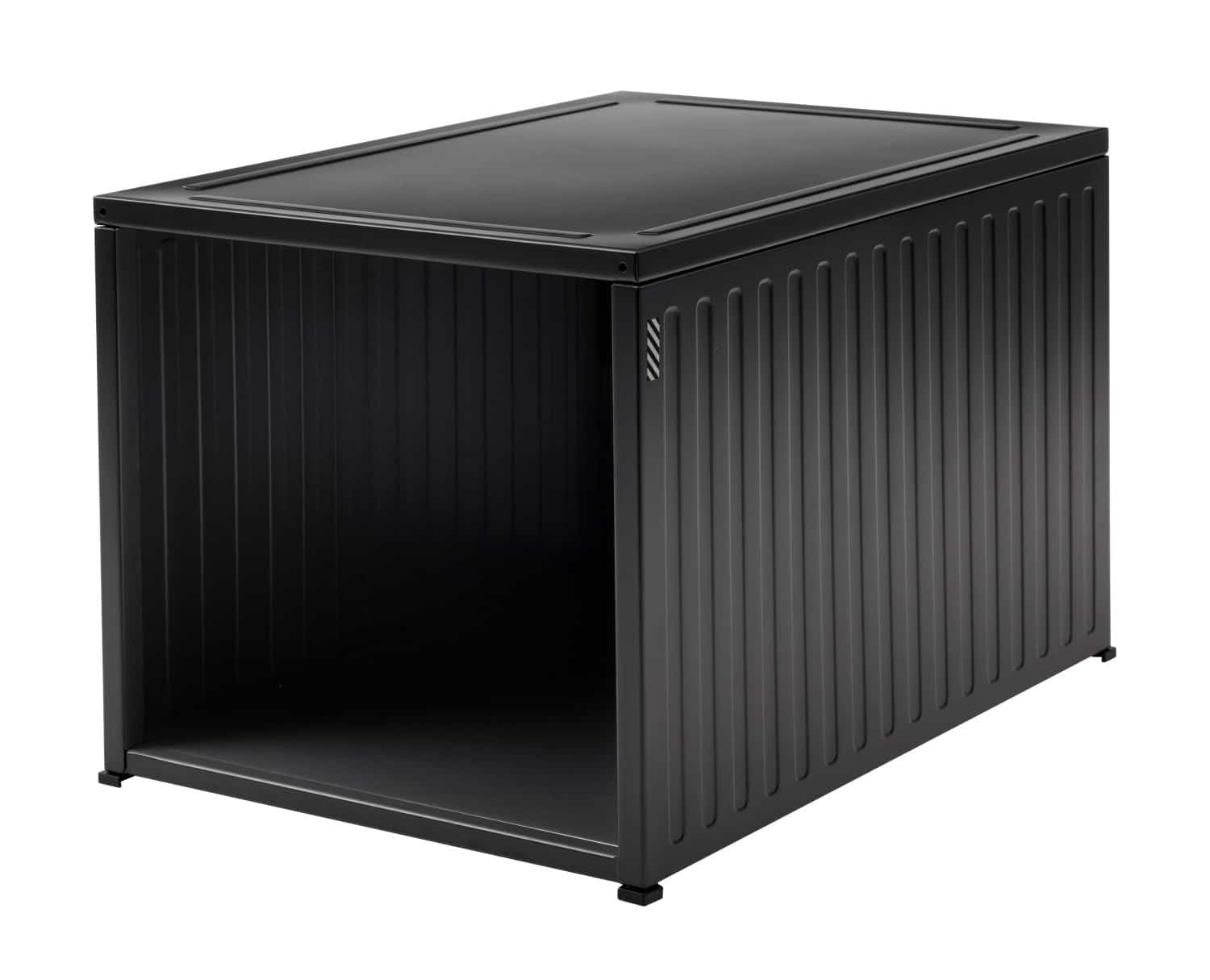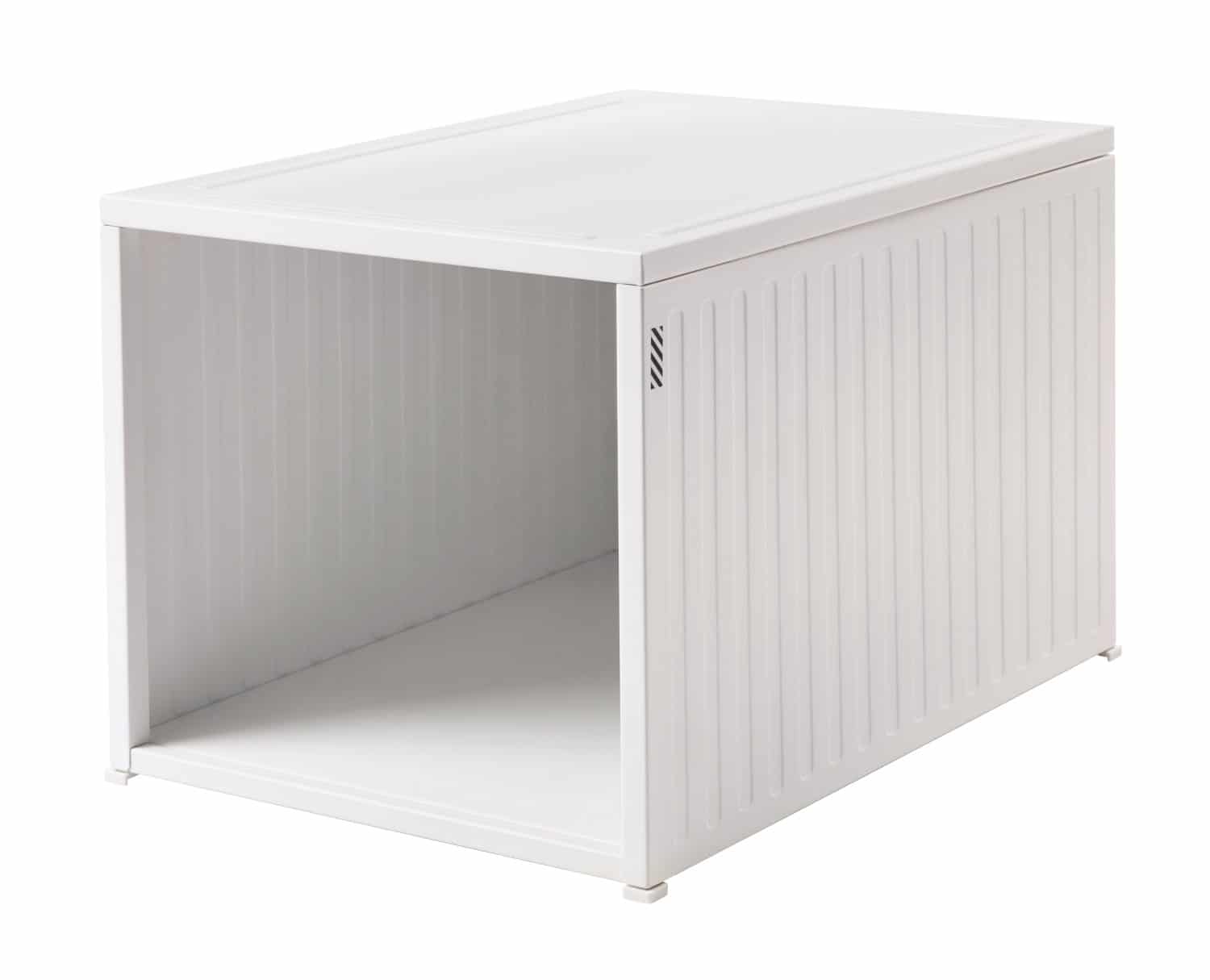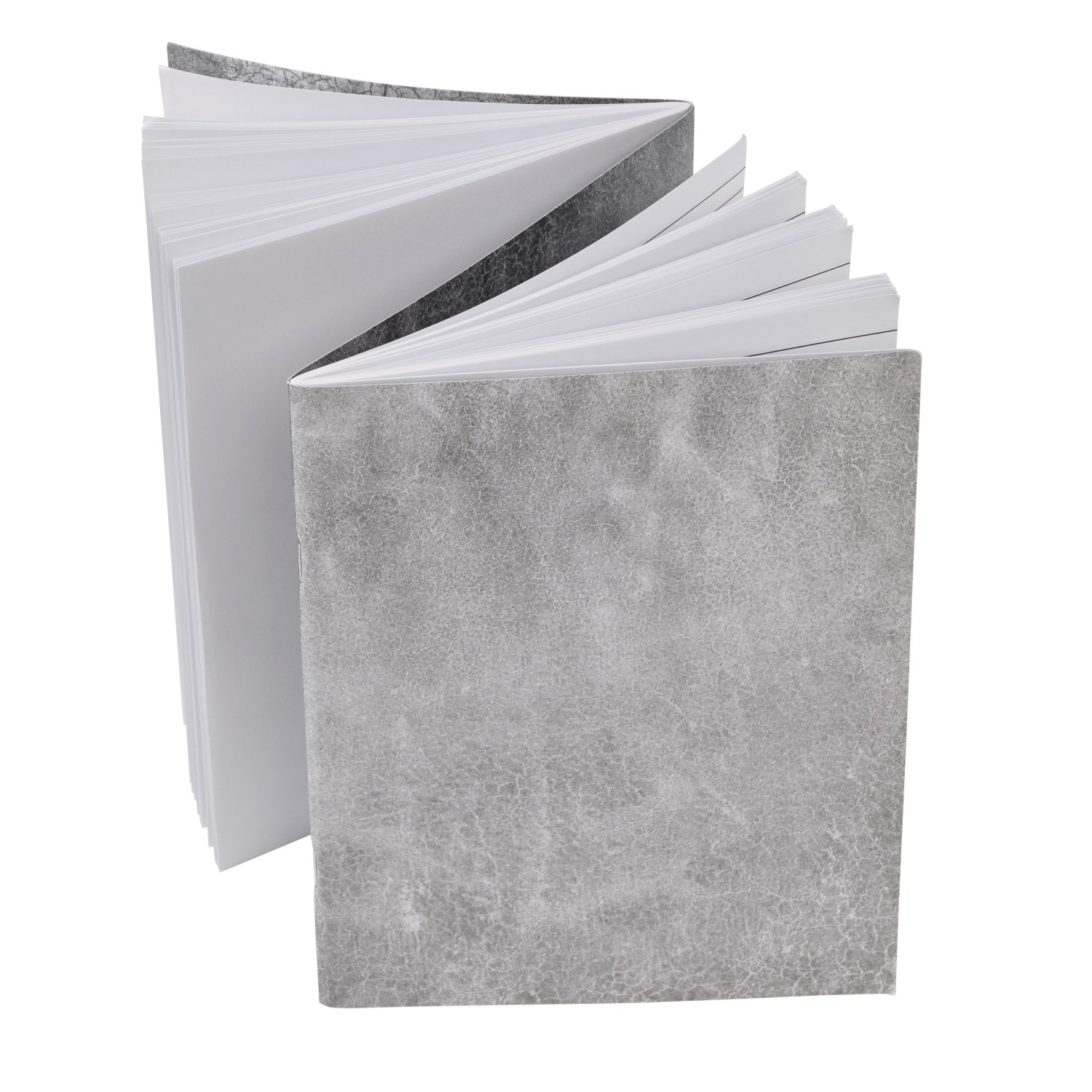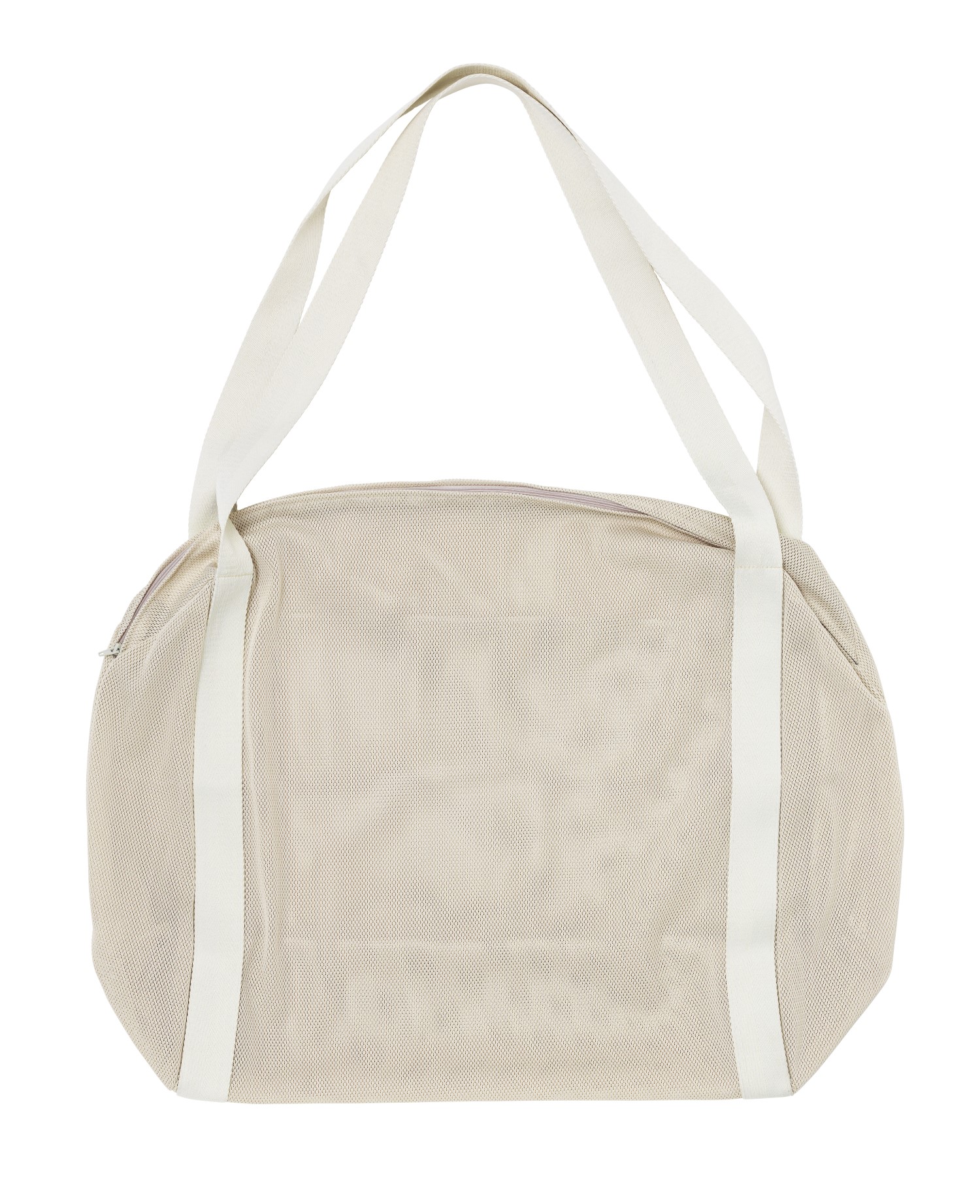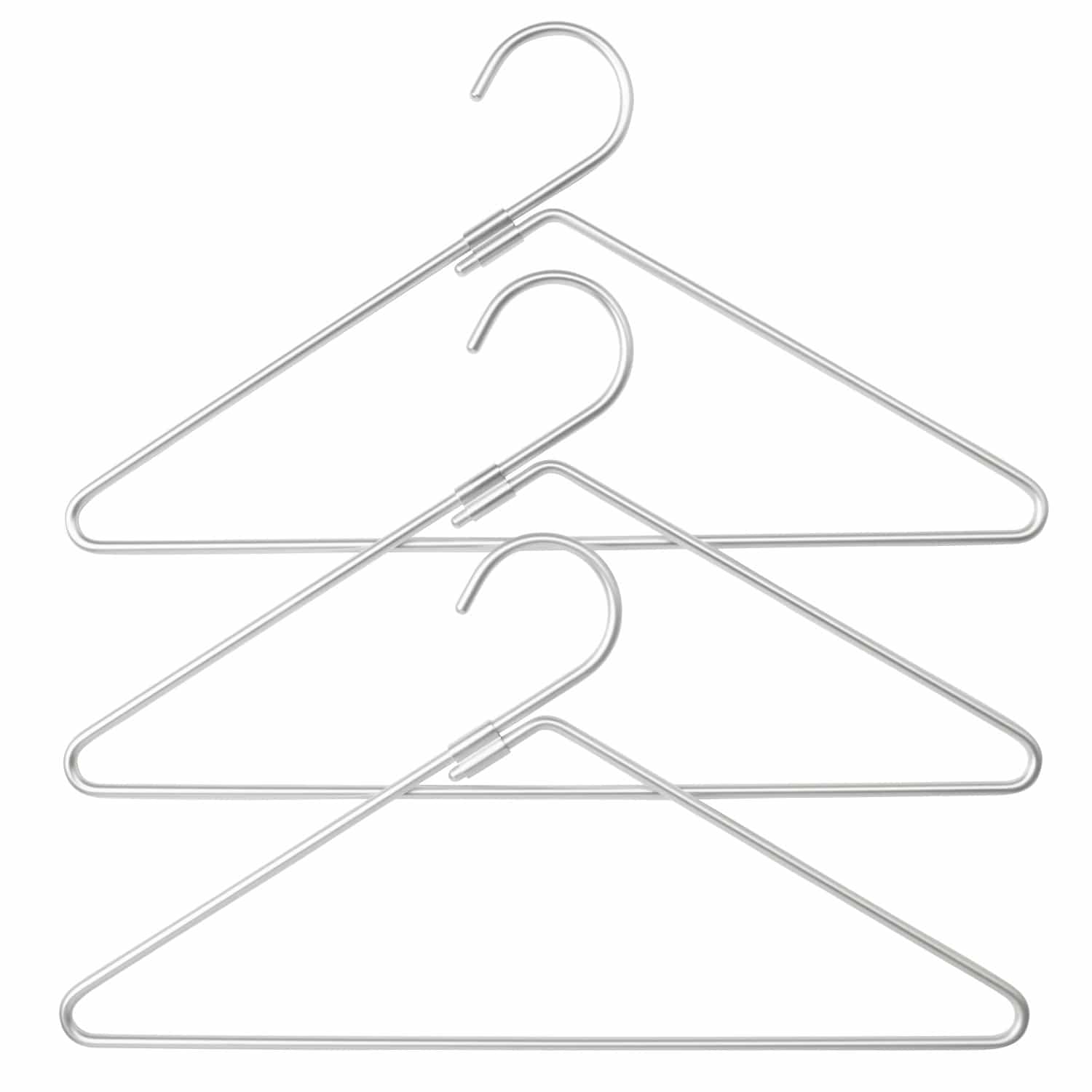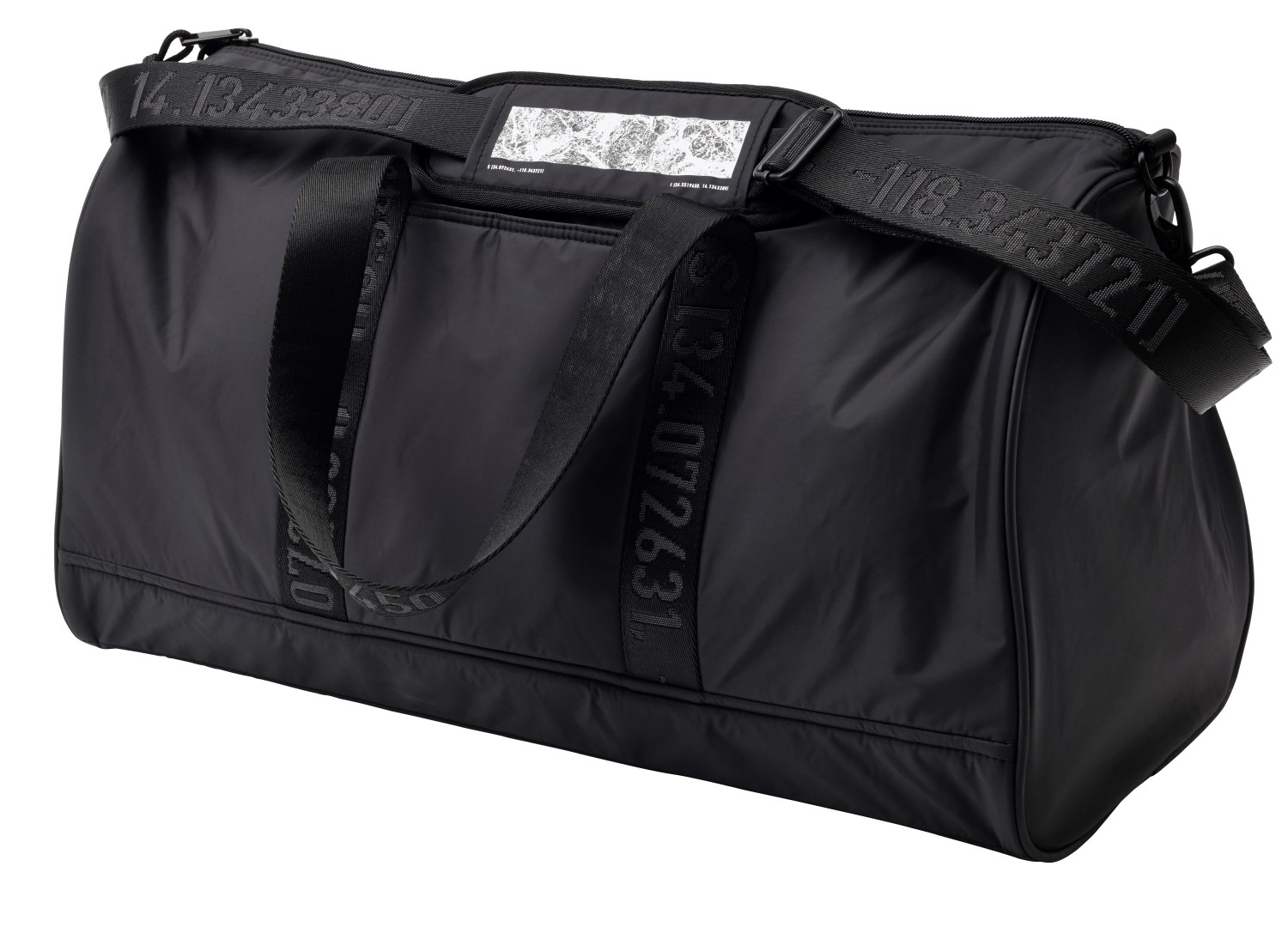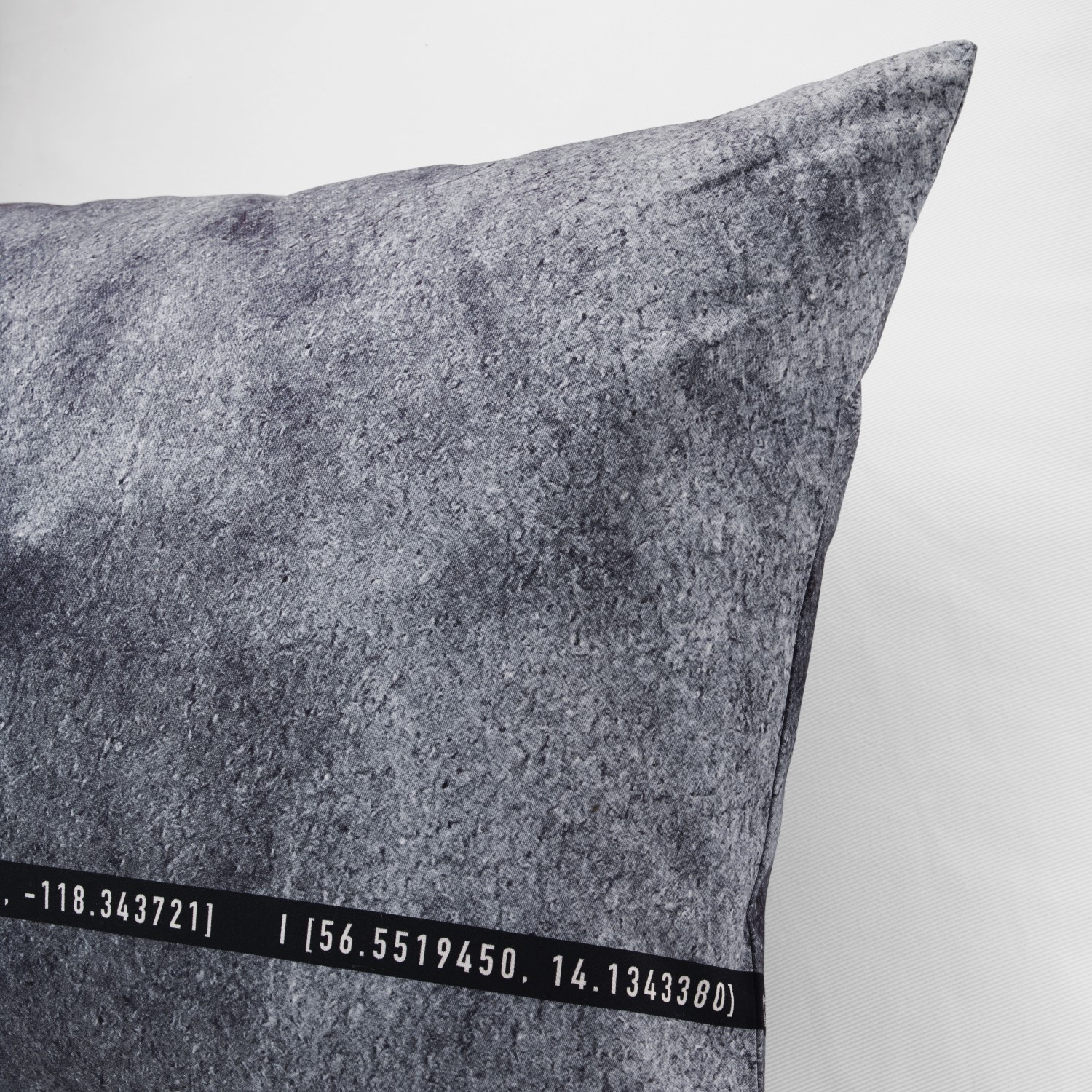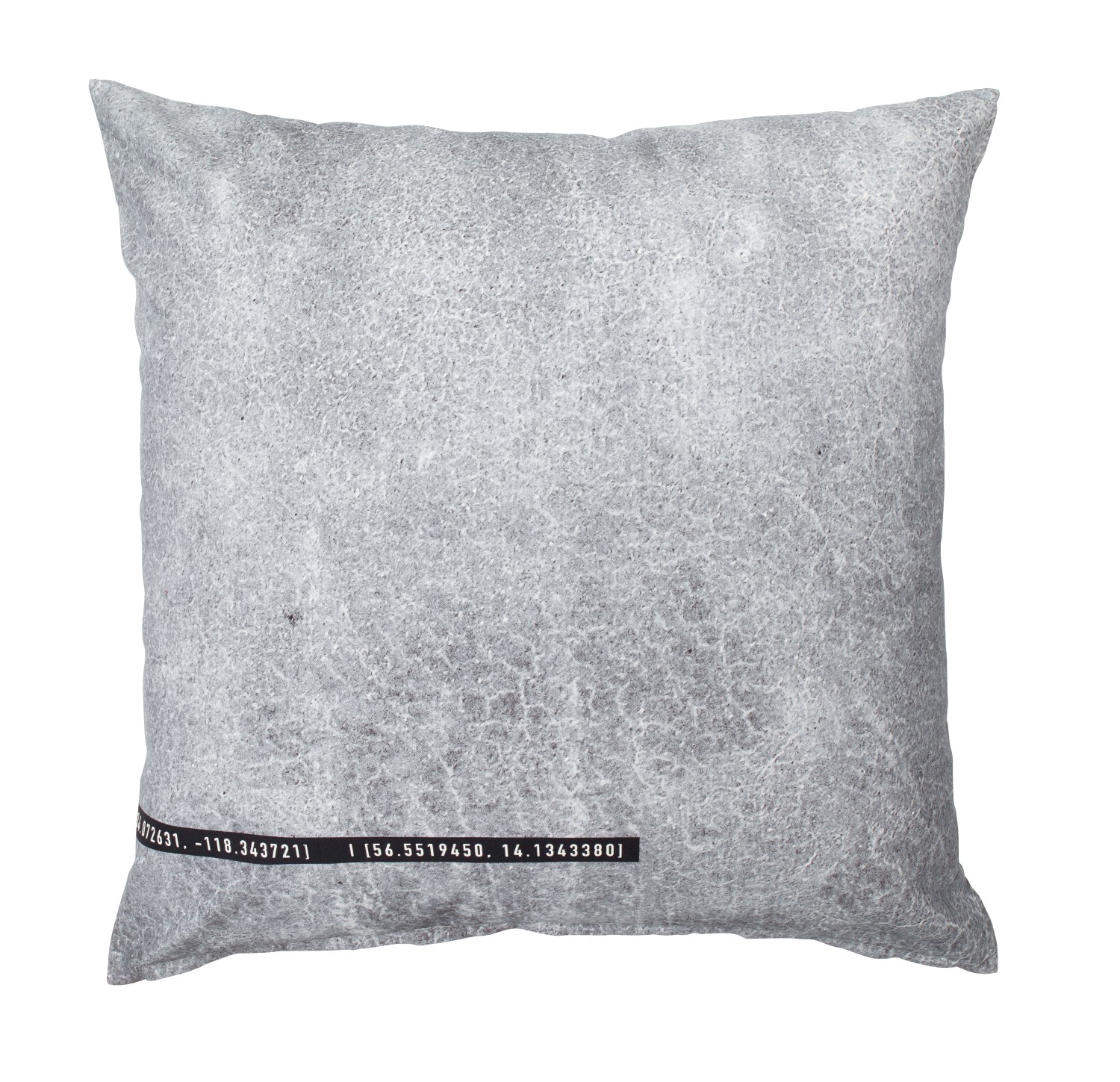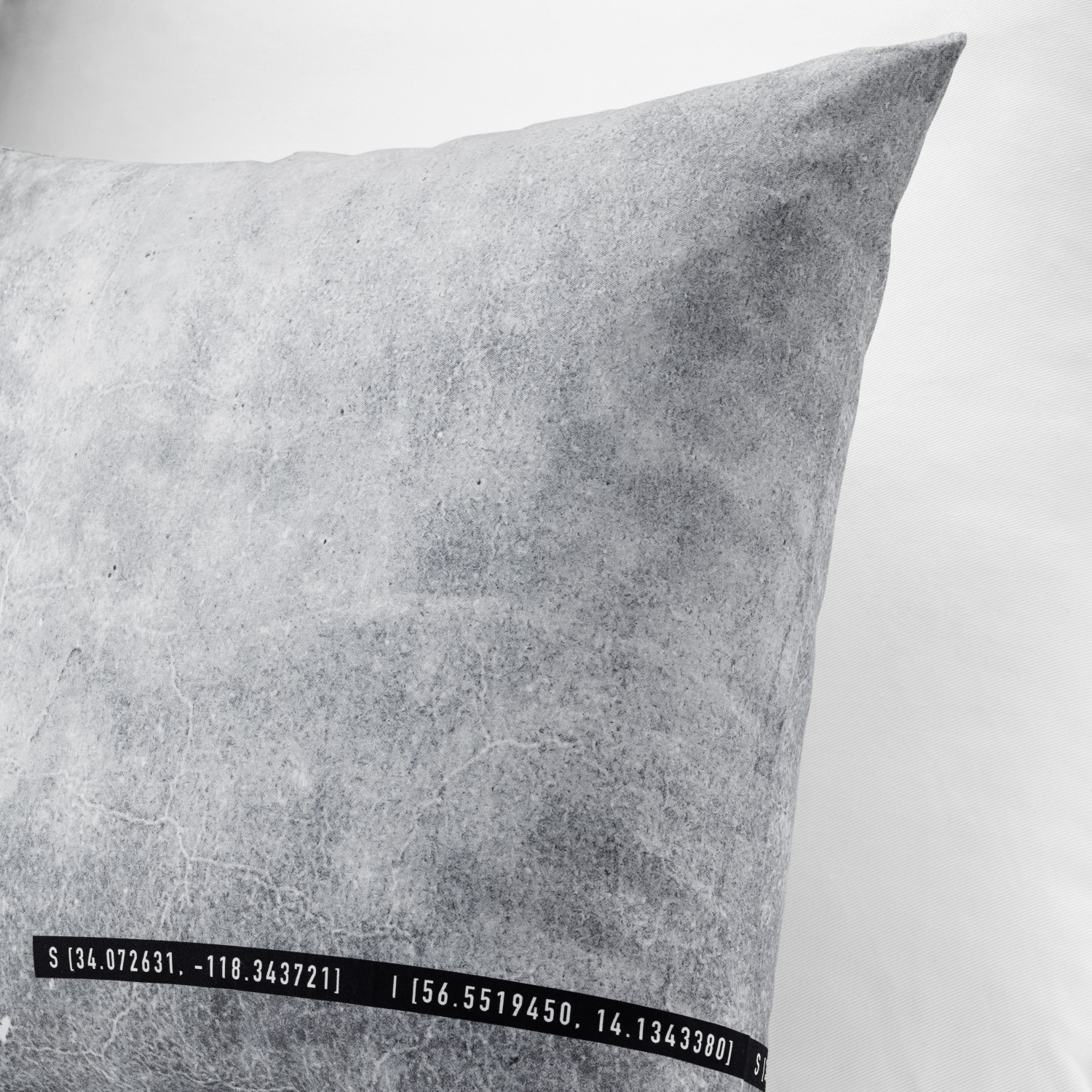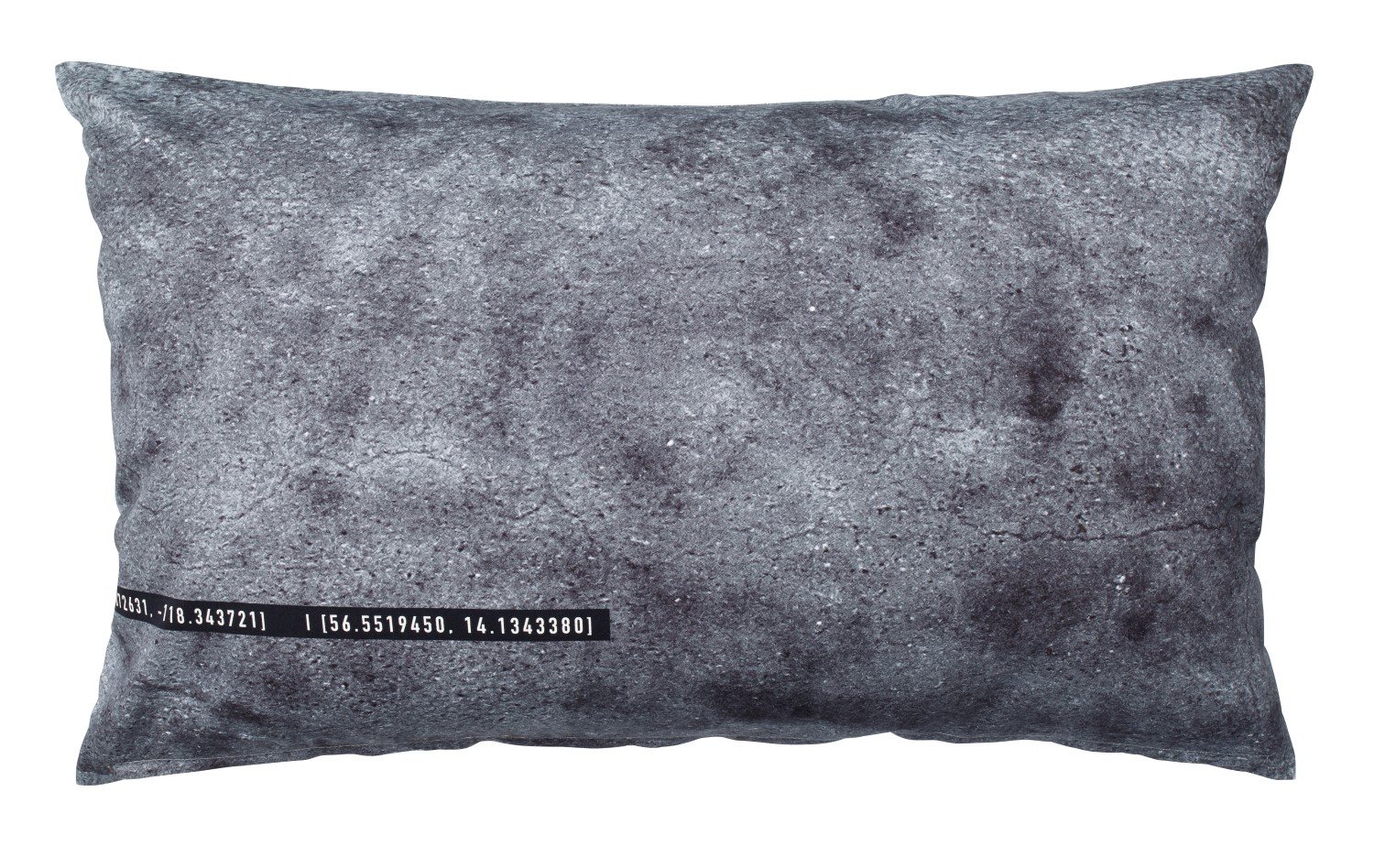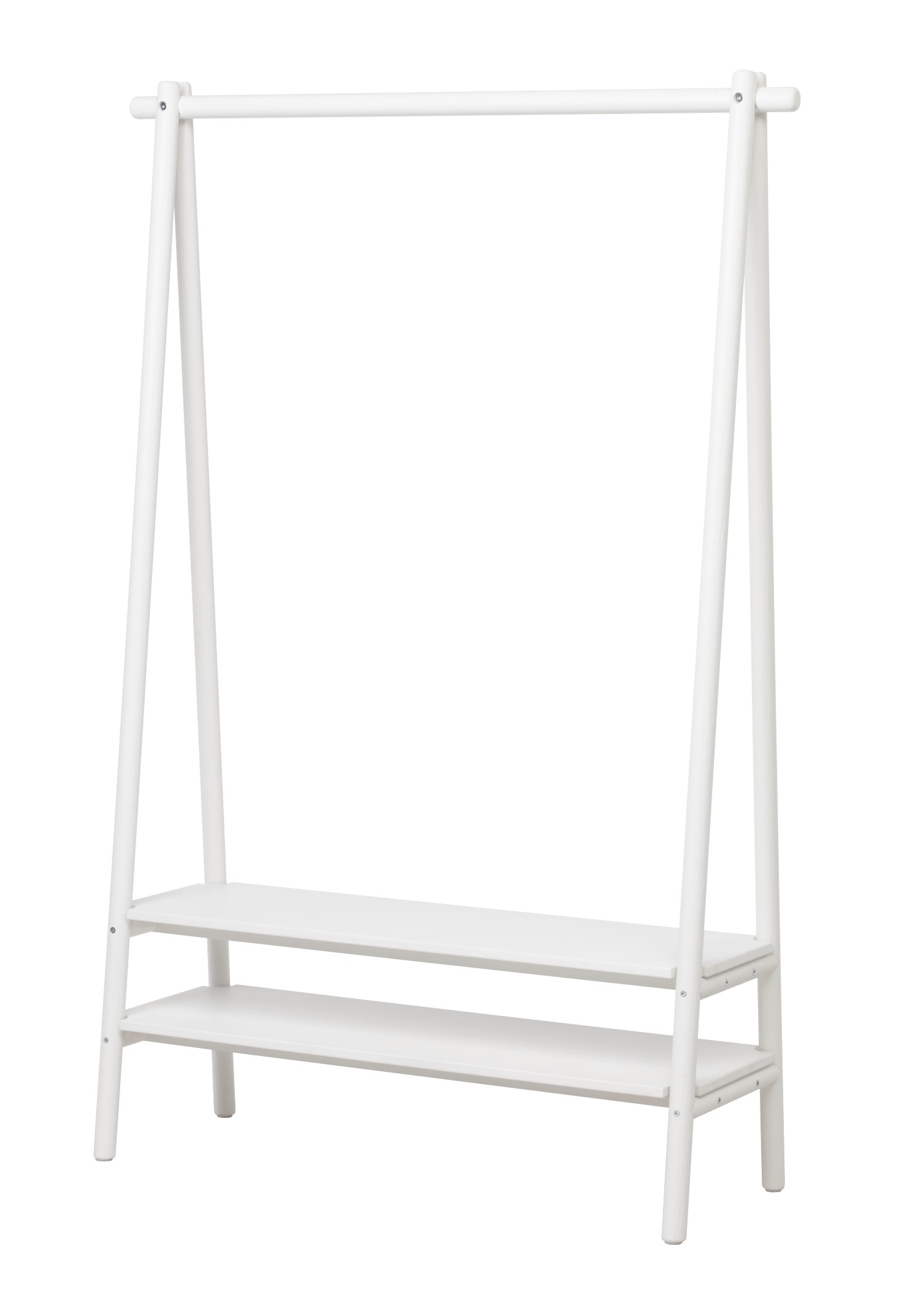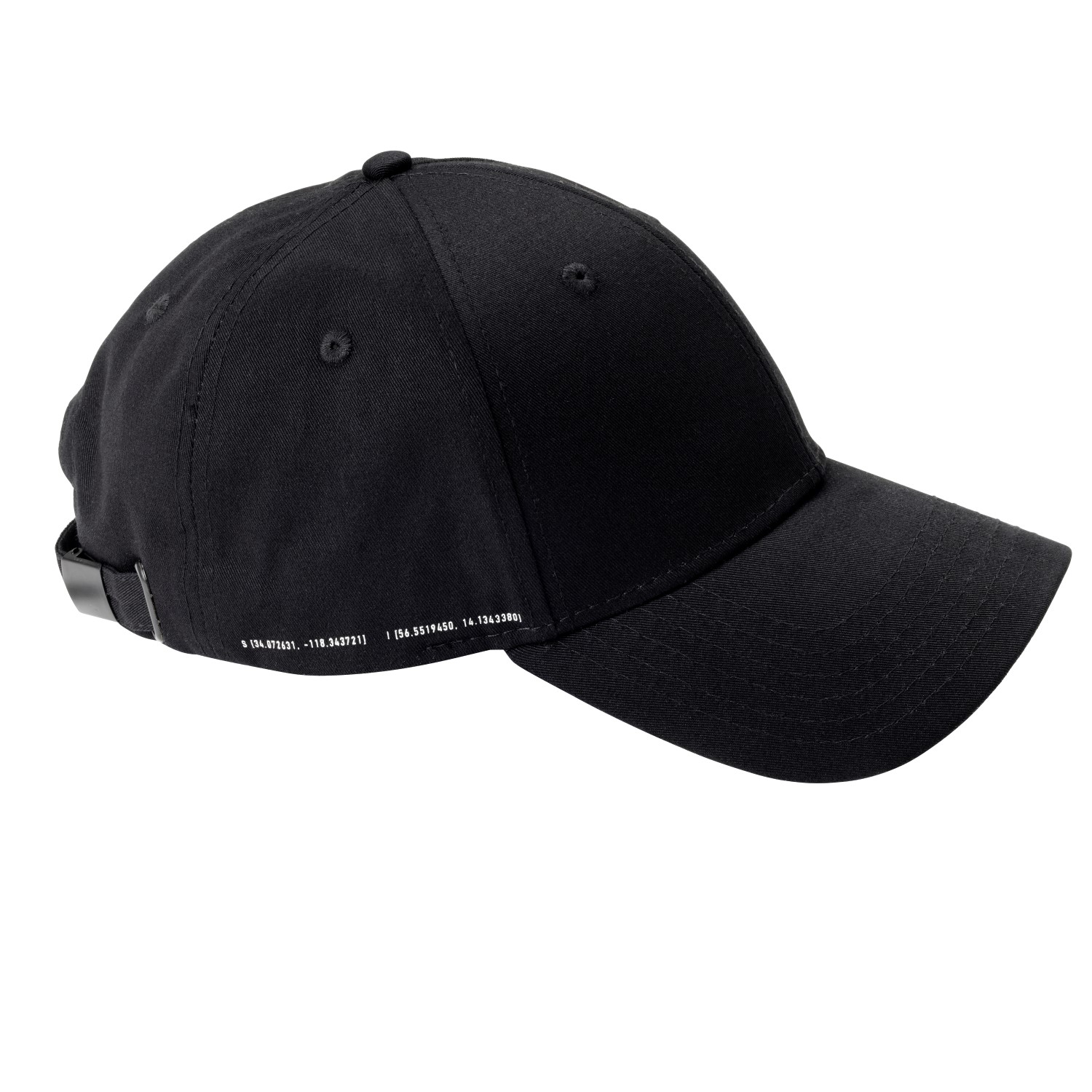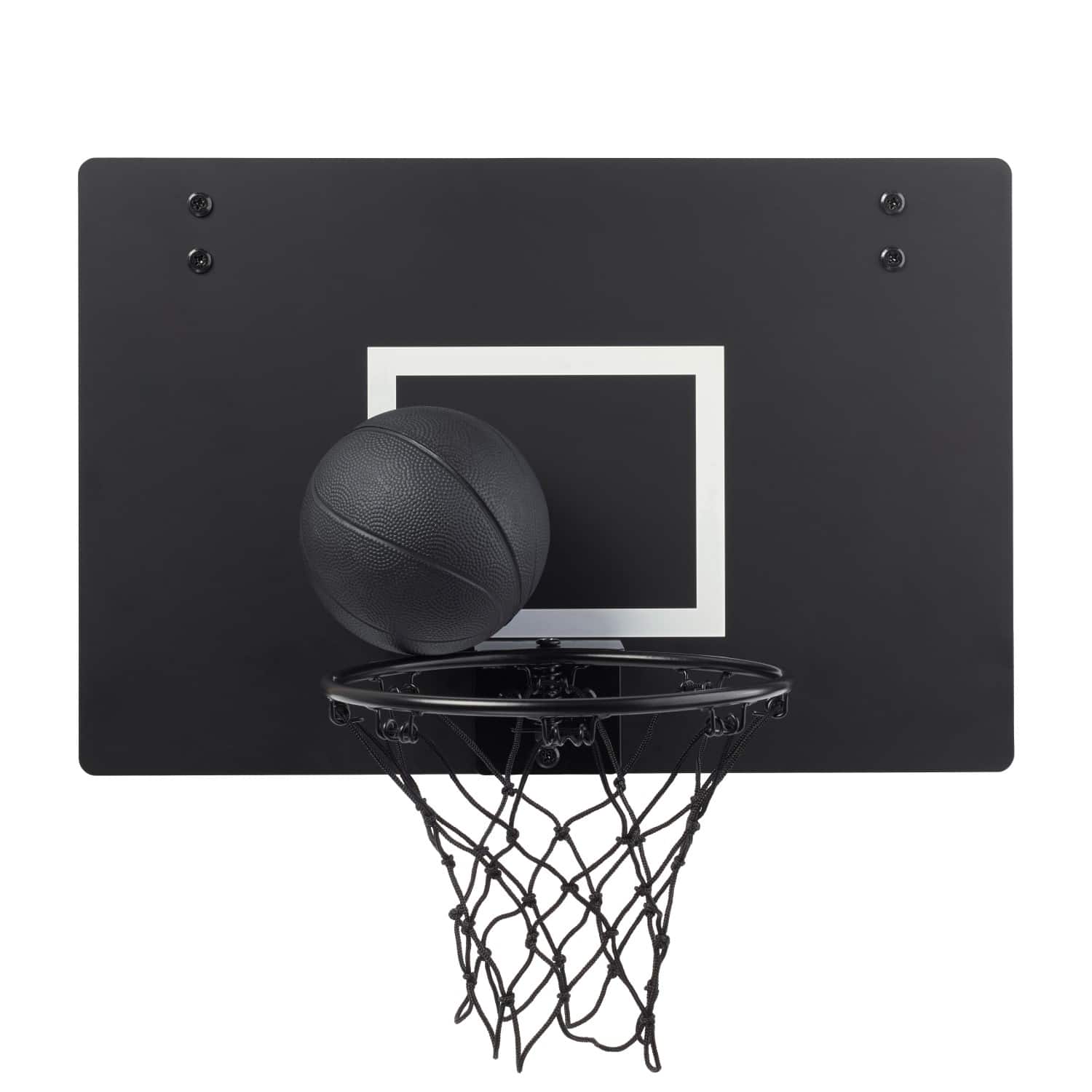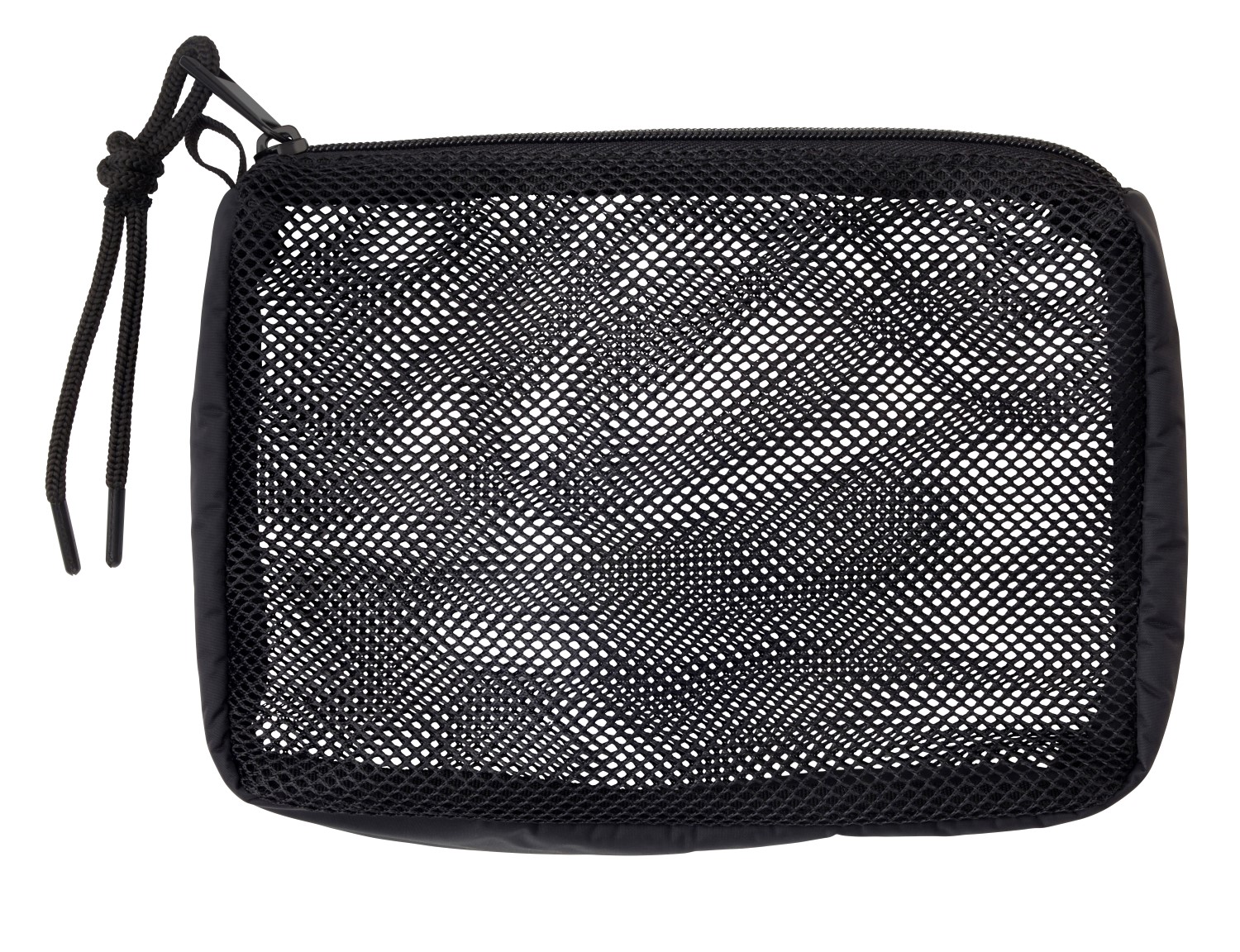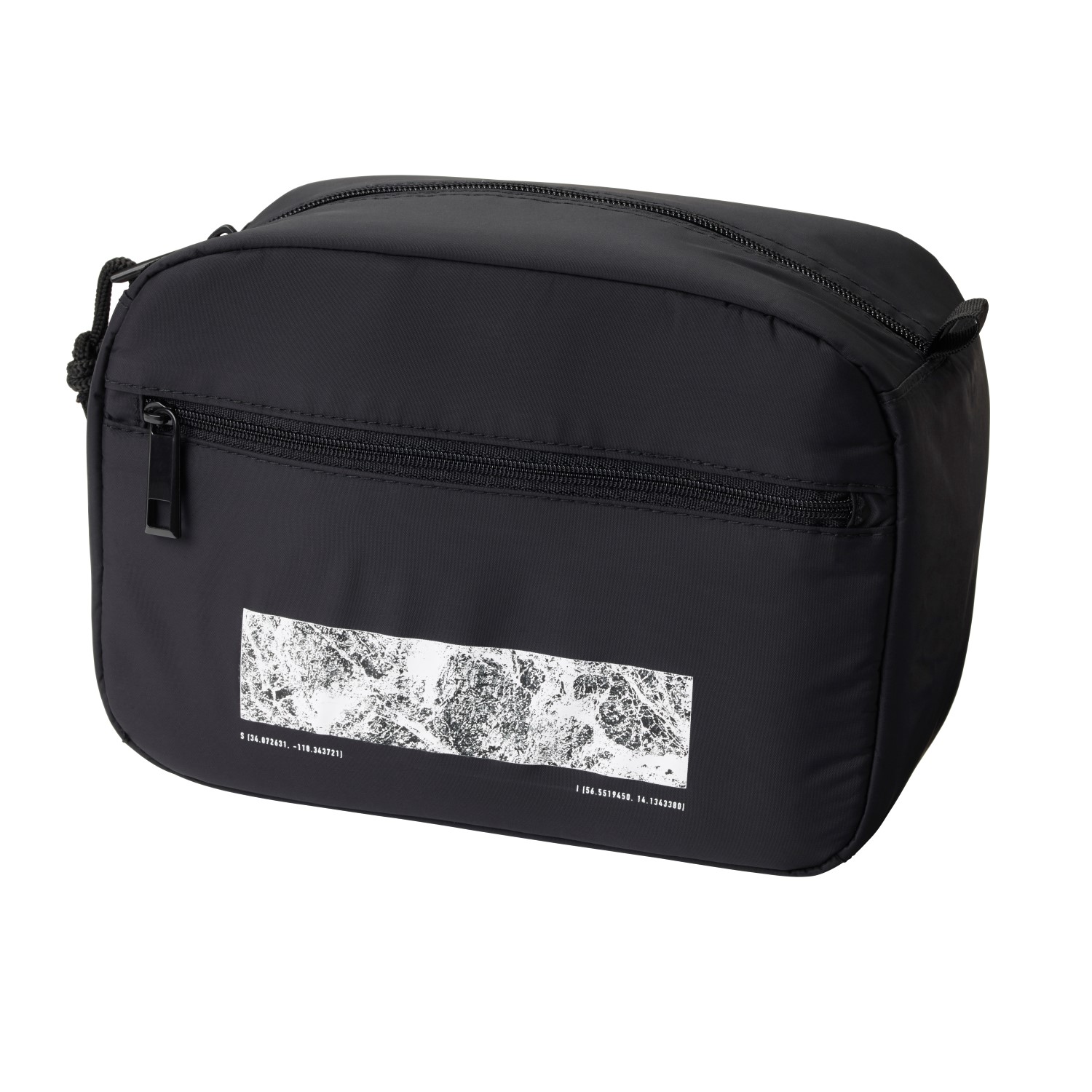 Have you subscribed to Man of Many? You can also follow us on Facebook, Twitter, Instagram, and YouTube.