Three Grooming Rules Every Bearded Man Needs to Know
In partnership with Bulldog Skincare For Men
Whether you're playfully toying with the idea of growing your stubble out, or already have a handsomely hirsute face, growing a beard is an undeniably fantastic decision. When you consider all the joys a beard can bring, in fact, it hardly seems a decision at all; anybody with enough working follicles on their dial should know not to reach for a razor.
From keeping your chin warm to providing an excellent conversation starter (not to mention the looks of envy you get from blokes who are lacking in the beard department), growing a long, luscious beard is just never a bad idea.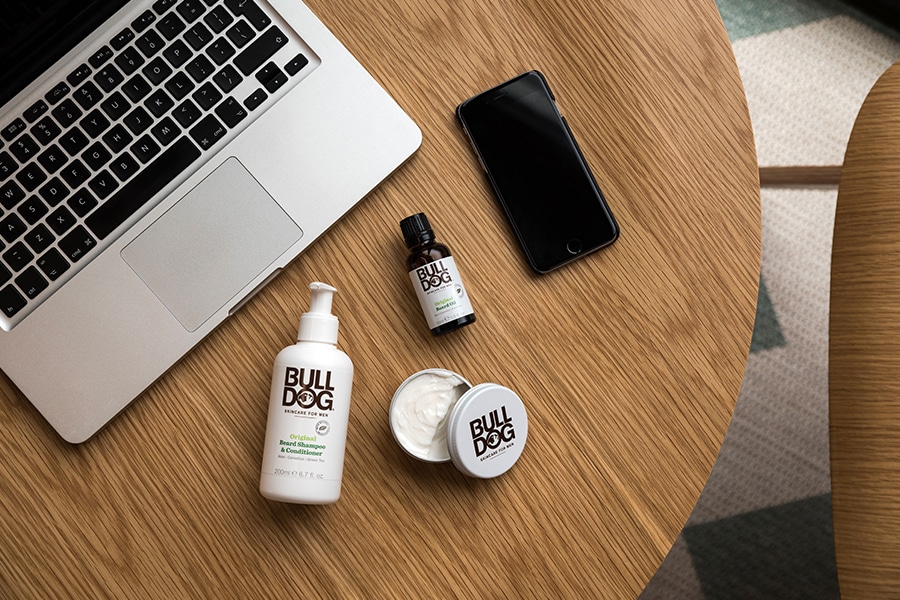 Every fella with chin whiskers would probably agree that if their beard was a mate, they'd want to buy it a beer. Beards don't much like beer, as it turns out (something to do with alcohol drying out the follicles), but there is another way you can pay them back for all the good they do (and, in fact, make them even better).
Bulldog Skincare For Men, a bunch of clever guys who decided that the men's Top 9 Coolest Keychain Bottle Openers category should be less complicated, has released a series of products designed specifically to nurture and love your face-fluff. The range contains Bulldog Skincare's signature ingredients: aloe vera, camelina oil and green tea, which makes it light, fresh and masculine (read: won't overpower your favourite cologne and also doesn't smell like mothers' day soap).
They're also vegan, contain no synthetic fragrances, and no artificial colours: no wonder they proudly wear the badge of "Man's Best Friend" (just like their namesake).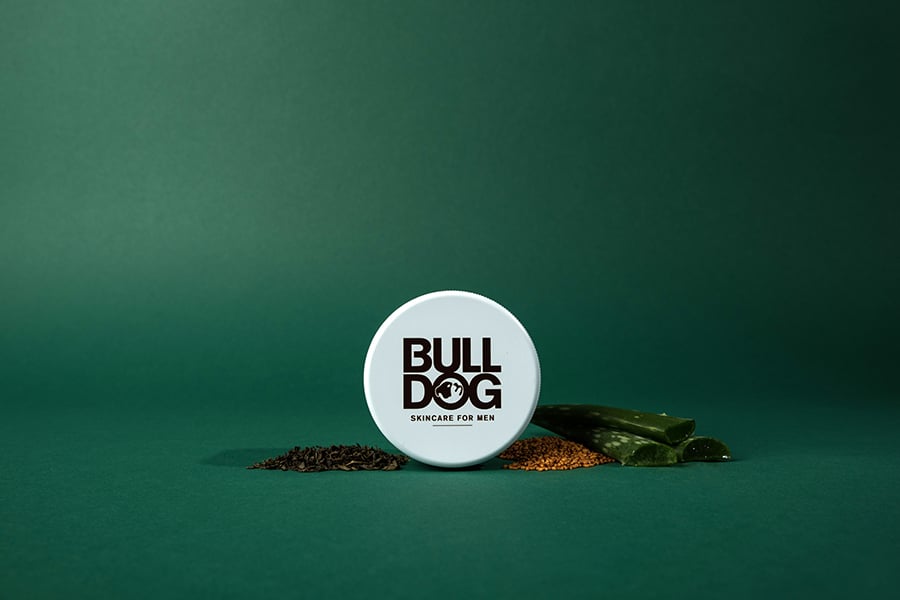 Purpose built for men, Bulldog Skincare was conceived in England in 2005, when founder Simon Duffy noticed the lack of skincare options for blokes who wanted something simple, but also packed with natural ingredients. Two years later (when the company was still just a pup), it hit the shelves, and has since taken on the world.
Winning loads of awards along the way, Bulldog Skincare has become a well-trusted name in men's Outlaw Soaps Clean Up and Smell like Whisky & Gunpowder. Now their beard products have hit Australian shores, there's no excuse for not growing the best beard your cheeks will allow.
Here are three easy tips for maintaining a healthy mane around your maw, and a few of our favourite products from the range to help you grow the best beard you can.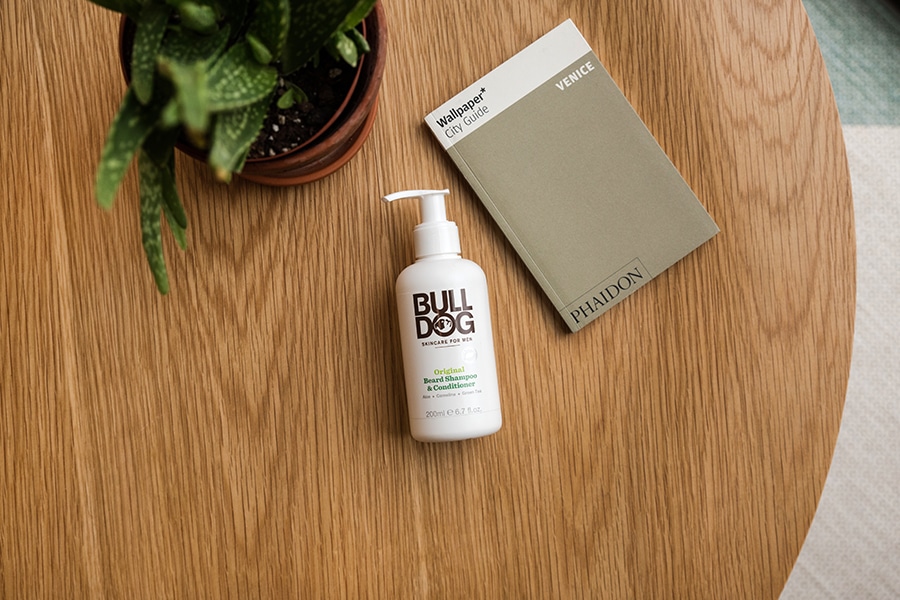 1. Wash and Condition your Beard
A clean beard is the first step to a good beard, and the best way to get a clean beard is to use a specially formulated product. While you should still exfoliate, Bulldog Original Beard Shampoo & Conditioner helps to nourish the thicker, coarser beard hairs, removes any dirt and pollutants that your beard picks up (which it definitely does), and helps to soften the strands.
All bulldog products are also great for your skin, as they're made with natural and man-made ingredients (not harsh chemicals), so you can lather away without fear of drying out the moneymaker.
Using your fingers, work up a rich lather (all the way to the follicles) and thoroughly rinse with hot water under the shower, after exfoliating. Dry with a towel, and you're ready for some moisturiser.

2. Moisturise Your Beard with Beard Balm
When you need a moisturiser that's as kind to your face as it is to your beard, Bulldog Original Beard Balm is as good an option as it gets. Perfect for after a shower (and a beard shampooing), while your beard is still soft and damp (but towel-dry), it sets your face up for a win, no matter what you've got ahead in the day.
Lighter than beard oil, it provides a great base-layer of necessary moisture. Add a couple of drops of beard oil throughout the day to bring it back to life, and your beard will be the envy of every other bloke around—bearded or not.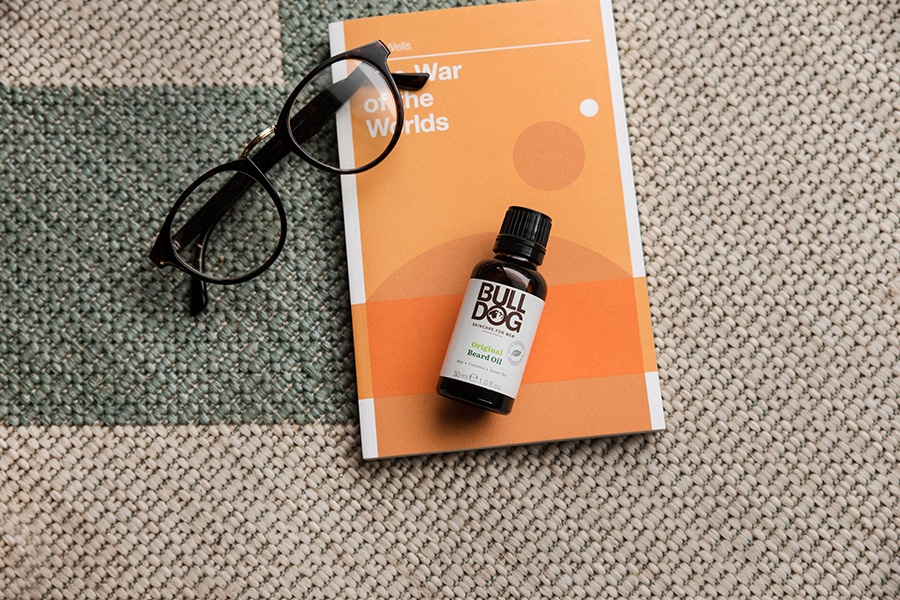 3. Believe The Hype: Beard Oil is a Must
If you've gone to the lengths of growing a sexy set of whiskers and you don't use beard oil, you're doing it all wrong. While adding oil to your skin might sound like a whacky idea at first (especially if you're acne-prone), it's actually a super important ingredient in growing the perfect beard.
Beard hair is much thicker than head-hair, and as such, requires a different kind of attention. Beard oil not only gives a lovely lustre and shine to your beard, it also moisturises and softens the hair, which helps to reduce breakages.
Some bearded men also suffer from "beard-druff" (silly name; real thing). Similar to the dandruff you get on your noggin if you use the wrong shampoo, beard-druff is dry skin that occurs on the face after growing a beard, and it's not just unsightly, it's uncomfortable.
Using a good beard oil is one of the best ways to reduce beard-druff. Bulldog's Beard Oil is a unique blend of 8 essential oils, carefully selected to be fast-absorbing, and to give a light, fresh, masculine scent. Citrus top notes of bergamot, lemon and lime are layered over geranium and patchouli, with base notes of cedarwood, artemisia vulgaris and vetiver. Without overpowering, it smells bloody terrific.
There you have it: three simple products that have been specifically manufactured to help you grow the best possible beard your handsome mug can manage. Man's best friend indeed.
Have you subscribed to Dwayne Johnson's New Outlaw Mana Workout Collection? You can also follow us on Facebook, Twitter, Instagram, and YouTube.