12 Best 4K Capable Mirrorless Cameras
Essential among professional vloggers and videographers, the best 4K mirrorless cameras put the power of a DSLR inside a nimble, compact body. That might lead at least a few people to wonder what the differences are between the best mirrorless cameras and the best DSLR cameras. Namely, it boils down to size. That is, mirrorless cameras do away with an internal mirror and therefore lack an optical viewfinder. Instead, the LCD viewfinder or digital screen provides a preview of the image.
By doing away with the mirror, the best 4K mirrorless cameras are able to combine top shelf resolution with extreme mobility. Throw in lightning fast autofocus times, rapid fire fps speeds and interchangeable lenses, and it's no wonder that all your favourite YouTube stars have at least one mirrorless camera for 4k video in their arsenals. Today, we're listing out the best of the best. Whether it be a classic Sony mirrorless camera or Panasonic's latest stunner, you'll find it here. Without further ado, we present the 12 best 4K capable mirrorless cameras.
This article is part of our Technology of Today series.
---
You'll also like:
Markiplier's Gaming Setup, Gear & Camera for YouTube
Six Best Youtube Tech Reviewers
Sony's New a7R III Camera is a Vlogger's Dream Come True
---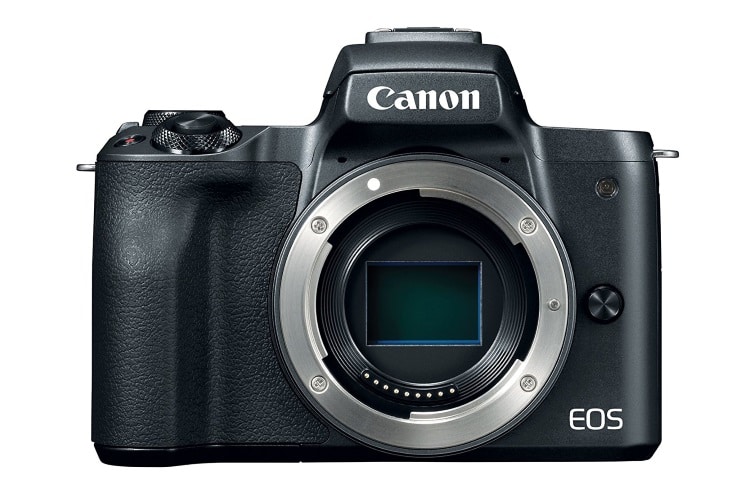 Canon EOS M50 Mirrorless Camera
This is Canon's first mirrorless camera capable of filming 4K and aren't we glad it's finally available. With a fold out and variable-able touchscheen, the Canon EOS M50 Mirrorless Camera also autosaves to your phone while shooting, features Canon's latest DIGIC 8 image processor and distills DSLR power into a tiny body.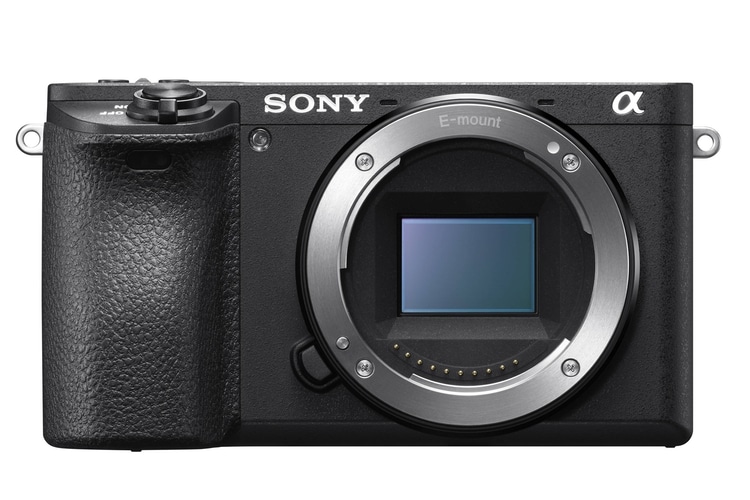 Sony Alpha a6500 Digital Camera
The Sony Alpha a6500 Digital Camera keeps it top shelf and classic, which is good news if you're not looking to spend two mortgage payments on a 4K mirrorless camera. Among the unit's bevy of features is a 24.2 MP Exmor CMOS sensor, which delivers the fastest AF speeds in the world along with the highest number of AF points. That's joined by built-in 5-axis image stabilisation (regardless of lens), 4K video capability, and a supremely accessible touchscreen. If you're just getting into the Sony mirrorless camera game, this is an ideal place to start.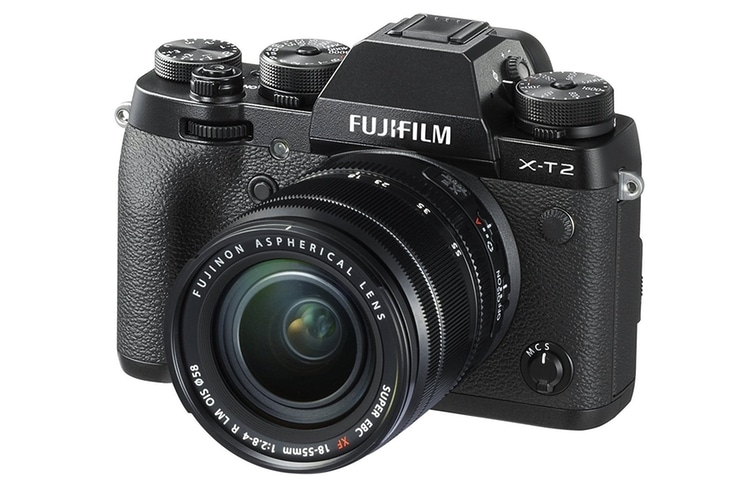 Fujifilm X-T2 Mirrorless Digital Camera
Bolstered by a three-direction tilting LCD screen, 4K capability and a 24.3 MP X-Trans CMOS III sensor, the Fujifilm X-T2 Mirrorless Camera proudly (and justifiably) touts itself as the best in the brand's X series. Naturally, that makes it one of the best mirrorless cameras you can buy, period. Expect nothing but prime resolution from this versatile beast, which supports 4K video in a full range of Film Simulation modes (including ACROS). As a result, you gain access to a Hollywood studio's worth of options when it comes to capturing footage. Throw in things like moisture and dust resistance, an interchangeable lens, an OLED viewfinder, tracking sensitivity, high precision phase detection AF and a competitive price point, and it's no wonder this camera is so massively popular. Sealing the deal is an 18-55mm F2.84-4.0 R LM OIS Lens that's included with purchase.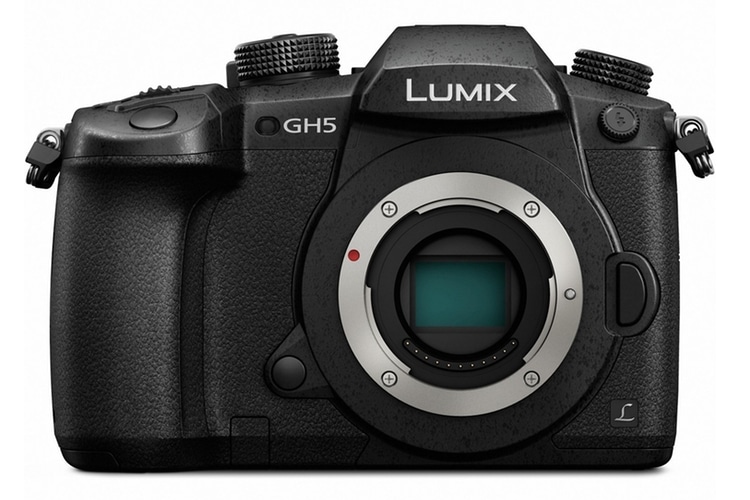 Panasonic Lumix GH5 Body 4K Mirrorless Camera
Pick up a Lumix GH5 Body 4K Mirrorless Camera from Panasonic and you gain access to a world of professional quality. Features include a 20.3 MP Micro Four Thirds sensor with no low pass filter, variable video frame rates, 5-axis photo/video dual image stabilisation, and 4K video at rates of 4k60/50P and 4k30/25P/24. That and much more makes it one of the best mirrorless cameras you can find.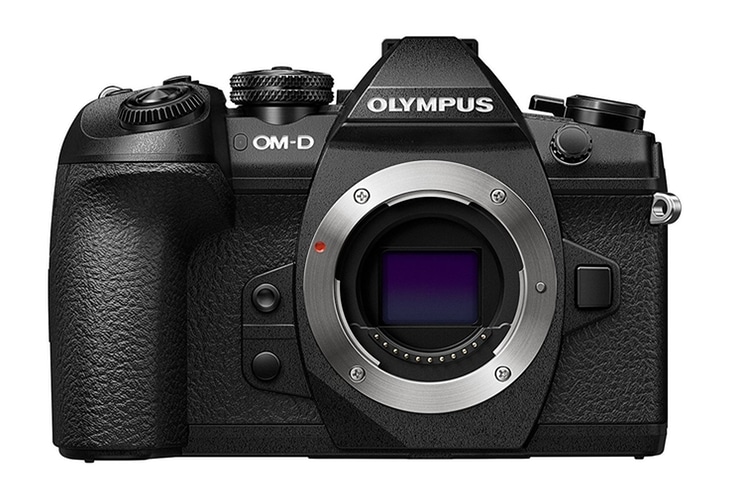 Olympus OM-D E-M1 Mark II
From the heights of Olympus comes the OM-D E-M1 Mark II Mirrorless Camera. It offers 121-Point Dual Fast AF with Cross-Type On-Ship Phase Detection focusing, and a 20.4 MP Live MOS sensor. That makes it able to capture full resolution RAW images at the breakneck speed of 60 fps in S-AF and 18 fps in C-AF Tracking using the silent electronic shutter. Activate Pro Capture mode to snag not just the image you were aiming for, but the 14 frames that came before it as well. Suffice to say, this is one 4K mirrorless camera that leaves no shot behind.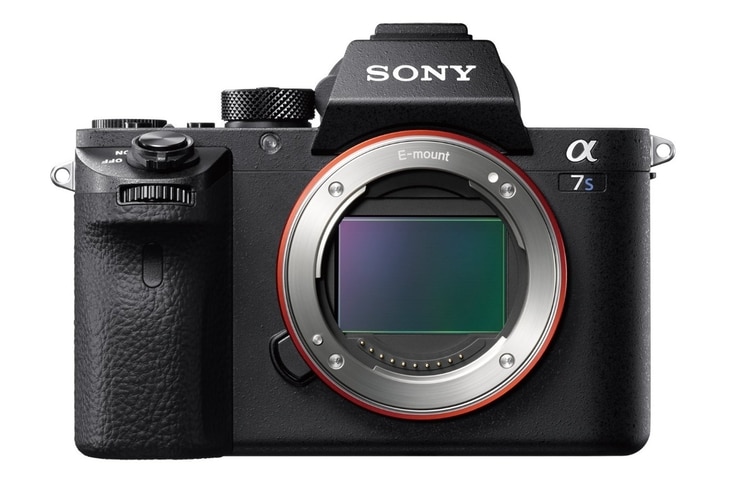 Sony a7S II 12.2MP E-Mount Camera with Full-Frame Sensor
Ubiquitous among professional vloggers, the Sony a7S II remains a quintessential Sony mirrorless camera. Accordingly, it's spec sheet reads like a list of greatest hits. We're talking Fast Hybrid AF, a 12.2 MP full-frame Exmor CMOS sensor, a BIONZ X image processing engine, 5-axis image stabilisation, internal 4K video recording, interchangeable lens, low-light capability and so much more. For the best in speed, dynamism, sensitivity, and resolution, look no further.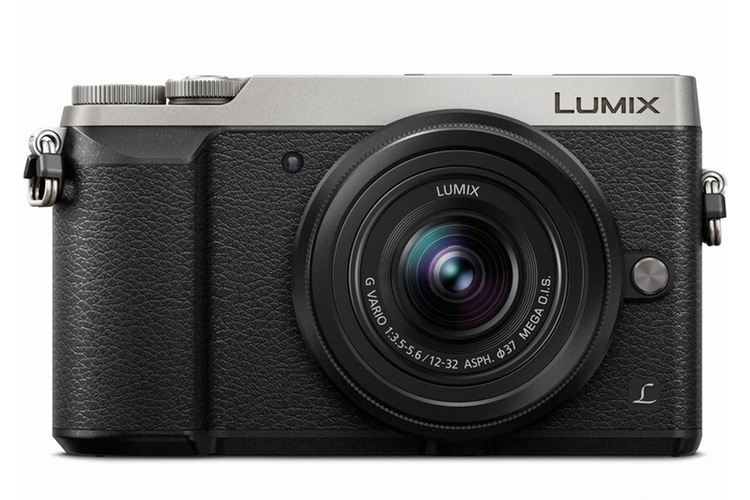 Panasonic Lumix GX85 4K Mirrorless Camera
At the supremely affordable end of the 4K mirrorless camera spectrum is the Panasonic Lumix GX85. However, don't mistake the cost-effective price tag for a significant drop in performance. On the contrary, this lightweight stunner offers 5-axis dual image stabilisation, a tilted LCD display, thumbwheel controls and touch controls alike, and an integrated viewfinder. Of course, the gadget's most noteworthy feature remains its stable and resoundingly fast 4K video, which clocks in at 3 fps and allows you to crop and edit frames in-camera.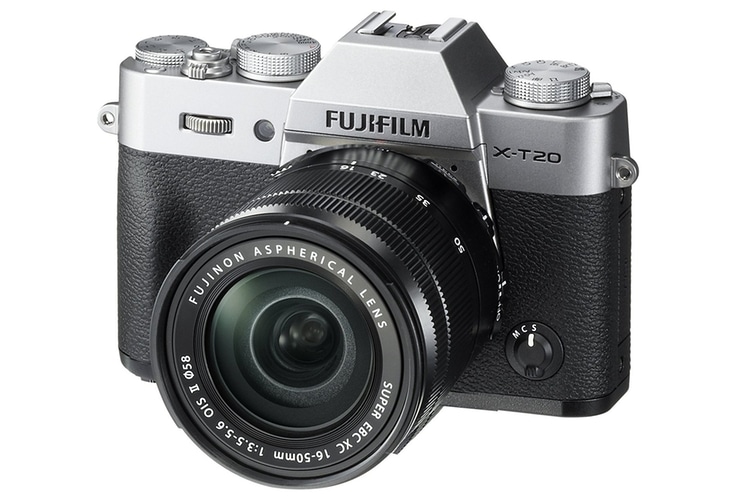 Fujifilm X-T20 Mirrorless Digital Camera
Another cost-effective triumph, the Fujifilm X-T20 comes equipped with a 24.3 MP X-Trans CMOS III APS-C sensor with no low-pass filter. The wildly popular camera delivers a lightning fast start-up time of .4 seconds, a shutter time lag of .05 seconds, shooting intervals of .25 seconds, and 5.0 fps. Pair all that with 4K video and the brand's innovative suite of simulation modes, and you're just a few great ideas away from being able to make your own professional grade movies.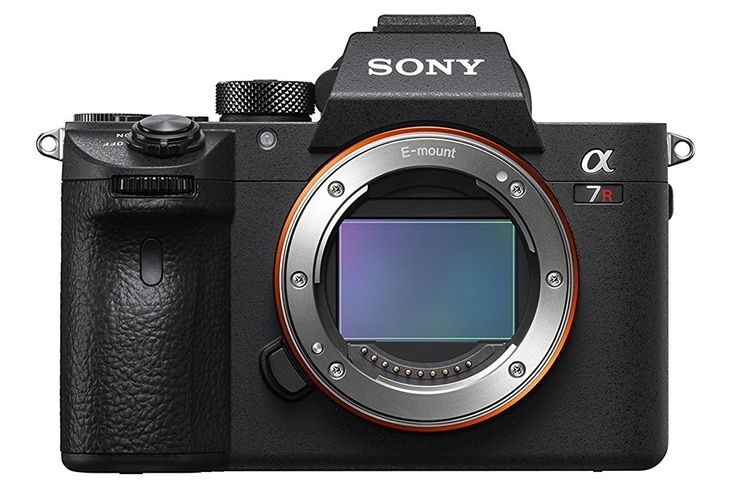 Sony a7R III 42.4MP Full-Frame Mirrorless Camera
When only the best mirrorless camera will suffice, accept nothing less than the Sony a7R III. It represents an increase in pixel resolution over the a7S II by way of a 42.4 MP back-illuminated Exmor R CMOS sensor with front-end LSI and an updated BIONZ X processor. If you're getting serious about vlogging or videography, consider this camera to be your first major investment toward the cause. It will cost you, but it will be worth every penny.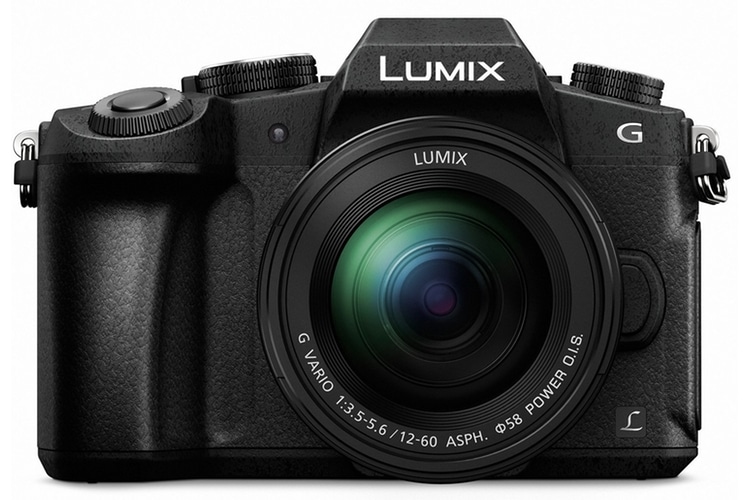 Panasonic Lumix G85 4K Mirrorless Camera
Heavier and marginally faster than the GX85 (and the G7), the Panasonic Lumix G85 additionally grants users more dynamic range and colour in video mode, giving it a slight edge among videographers. That heavier build, by the way, is primarily thanks to the use of magnesium alloy on the body, making the camera more resilient in the face of dust and moisture.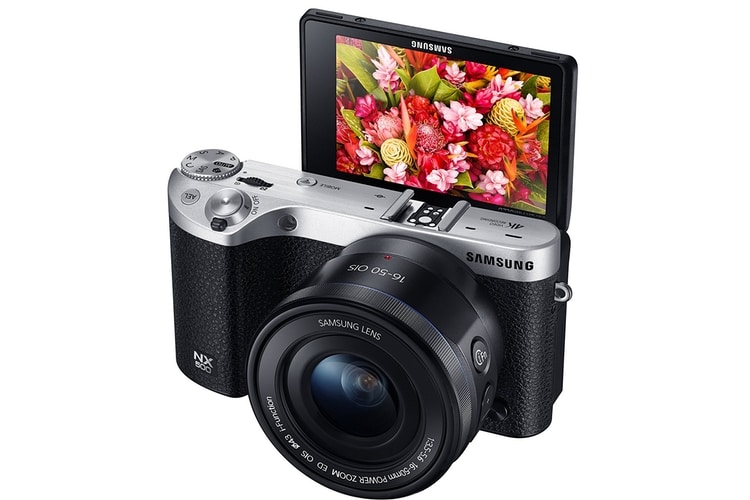 Samsung NX500 Wireless Smart Mirrorless Digital Camera
If you want it all in one place–meaning 4K UHD video, a 28 MP sensor, advanced AF and more–the Samsung NX500 duly delivers at a price that's too good to refuse. Also featured is built in Wi-Fi and Bluetooth connectivity, meaning sharing your videos and photos has never been easier.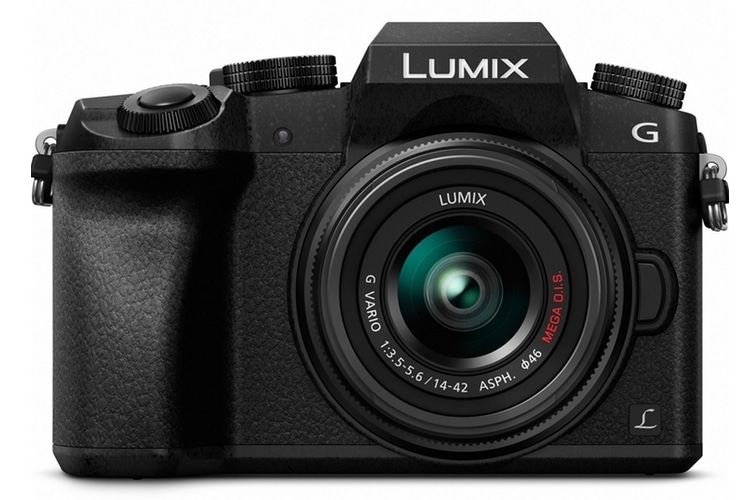 Panasonic Lumix G7 4K Mirrorless Camera
A classic among affordable 4K mirrorless cameras, the Panasonic Lumix G7 covers the basics in steadfast style. If you want the power of 4K Ultra HD Video in a beautifully compact body at a beautifully approachable cost, this one's for you.
This article is part of our Technology of Today series.
---
You'll also like:
Markiplier's Gaming Setup, Gear & Camera for YouTube
Six Best Youtube Tech Reviewers
Sony's New a7R III Camera is a Vlogger's Dream Come True
---
Have you subscribed to Man of Many? You can also follow us on Facebook, Twitter, and Instagram.