14 Best Tablets for Work and Play in 2021
Once popularised by brands like Apple and Samsung, tablet computers are now a full-blown industry unto themselves. For work or play or both at the same time, these nifty handheld devices perfectly fill the gap between laptop and smartphone. Indeed, even the naysayers—who previously scratched their collective heads and wondered whether or not tablets would go the distance—have either come aboard or acknowledged their grave mistake. To put it another way, the best tablets are here and they're here to stay.
But what are the best tablets of 2021? Furthermore, what even makes for a great tablet this day in age? Is there a difference between a gaming tablet and a work tablet? Anyone asking these questions has come to the right place because we're listing out the latest and the greatest in this particular sector. Yes, you'll see obvious contenders such as iPad, Samsung Galaxy Tab, and Surface Pro, but they're joined by slightly less ubiquitous products from brands like Onyx or Lenovo. And can you guess who makes the world's thinnest tablet? Here's a hint: you'll know by the end of this article.
You'll also like:
11 Best HDMI Cables
14 Best Desktop Monitors for Gaming and Work
15 Best Smartwatches for a Connected Life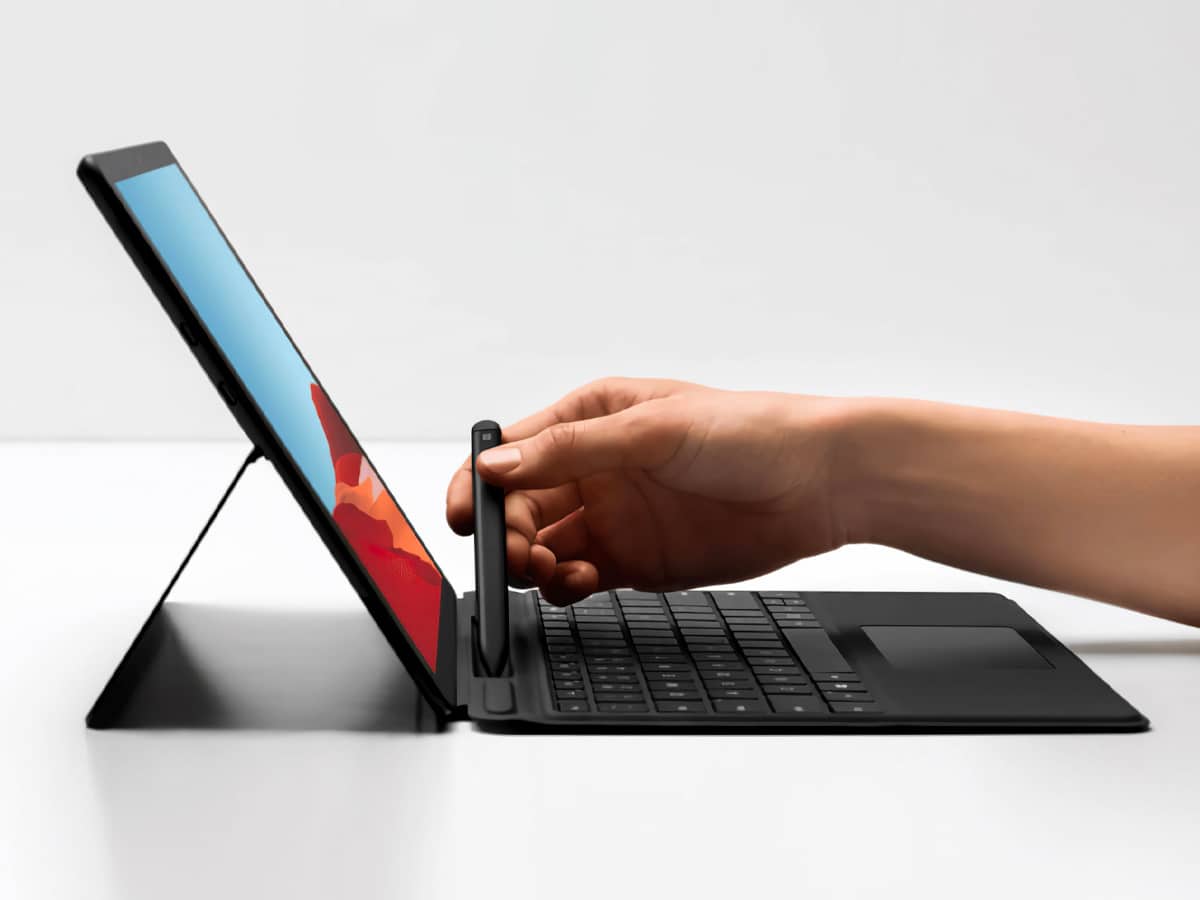 What to Look for in a Tablet?
No tech is created equal and tablet computers are certainly no exception. Before you click "buy" on even the best tablet, consider the following variables:
Size – Bigger screens are good for watching movies, but they're also harder to carry around. Be sure to buy a size that suits your particular needs.
Apps – Different tablets run on different operating systems and that gives you particular access to certain apps.
Operating System (OS) – Are you an Android enthusiast, iOS loyalist, Fire fanatic, or Windows warrior? The answer could make all the difference when it comes to buying a tablet computer.
Apple vs Android Tablets
No offence to Microsoft or Amazon, but the true contest of champions puts Apple's iOS up against Android. Here's a quick breakdown:
iOS – As with everything from Apple, the iPad is wonderfully user-friendly. It also delivers best-in-class processing speeds, a curated—but still epic—selection of apps, and fewer bugs. Thanks to apps like iMovie and Garage Band, it also nurtures active creativity as opposed to passive consumption. Plus, if you're already an Apple customer, the tablet will instantly become part of your growing ecosystem (which includes not just devices, but accessories as well).
Android – With Android, you tend to get more choices in every possible regard. Not only does this OS run on a slew of different devices, but it's more customisable and expandable when compared to iOS. Hence, if you're the kind of person who likes to personalise their computing experience, then Android is probably for you. The best Android tablets are also great for watching movies, playing games, streaming music, and more (though, to be fair, iPad is no slouch in these departments). Last but not least, you can often find a solid Android tablet at a great price.
Best Tablets for Work and Play
Now for the main event! Here are the best tablets of 2021 for work and play (in no given order).
1. Apple iPad
From the brand that broke open the doors on the entire tablet industry comes this 10.2″ stunner. Equipped with the new A12 Bionic chip, it delivers brilliant performance at a terrific price. Bring in some compatible accessories like the Smart Keyboard or Apple Pencil to crank that functionality dial even higher.
Pros: good for gaming, compatible with accessories, excellent overall performance, great price
Cons: thick bezel, middle-of-the-road camera, no extra storage capacity, no AMOLED display
CPU: A12 Bionic
Camera Resolution: 8MP (rear), 1.2MP (front)
Display: 10.2 inches, 2160 x 1620 pixels
Storage: 32GB, 128GB
Ports: Lightning, Headphone
Dimensions: 9.8 x 6.8 x 0.3 inches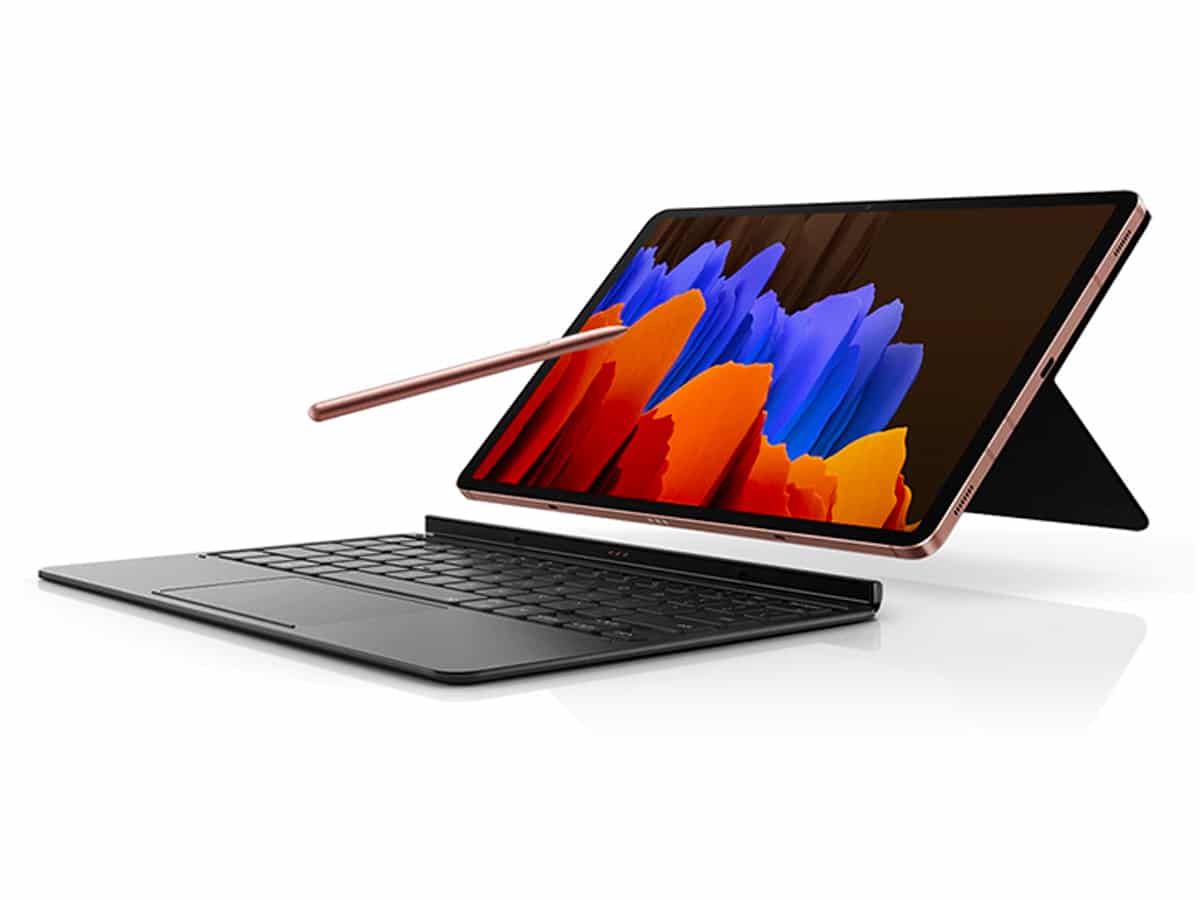 2. Samsung Galaxy Tab S7+
As soon as you saw the words "best tablet," Samsung's Galaxy Tab S7 may have popped into your head. More powerful and immersive than ever before, its 120Hz display delivers a sensational viewing and gaming experience.
Pros: top-shelf performance, superior resolution, long battery life, great sound, compatible with accessories
Cons: average camera, only one port, smaller screen than iPad Pro, premium cost
CPU: Qualcomm SM6115
Display: 10.4-inch, 2000×1200-pixel
Storage: 32GB
Memory: 3GB
Ports: USB-C, microSD
Dimensions: 9.7 x 6.2 x 0.3 inches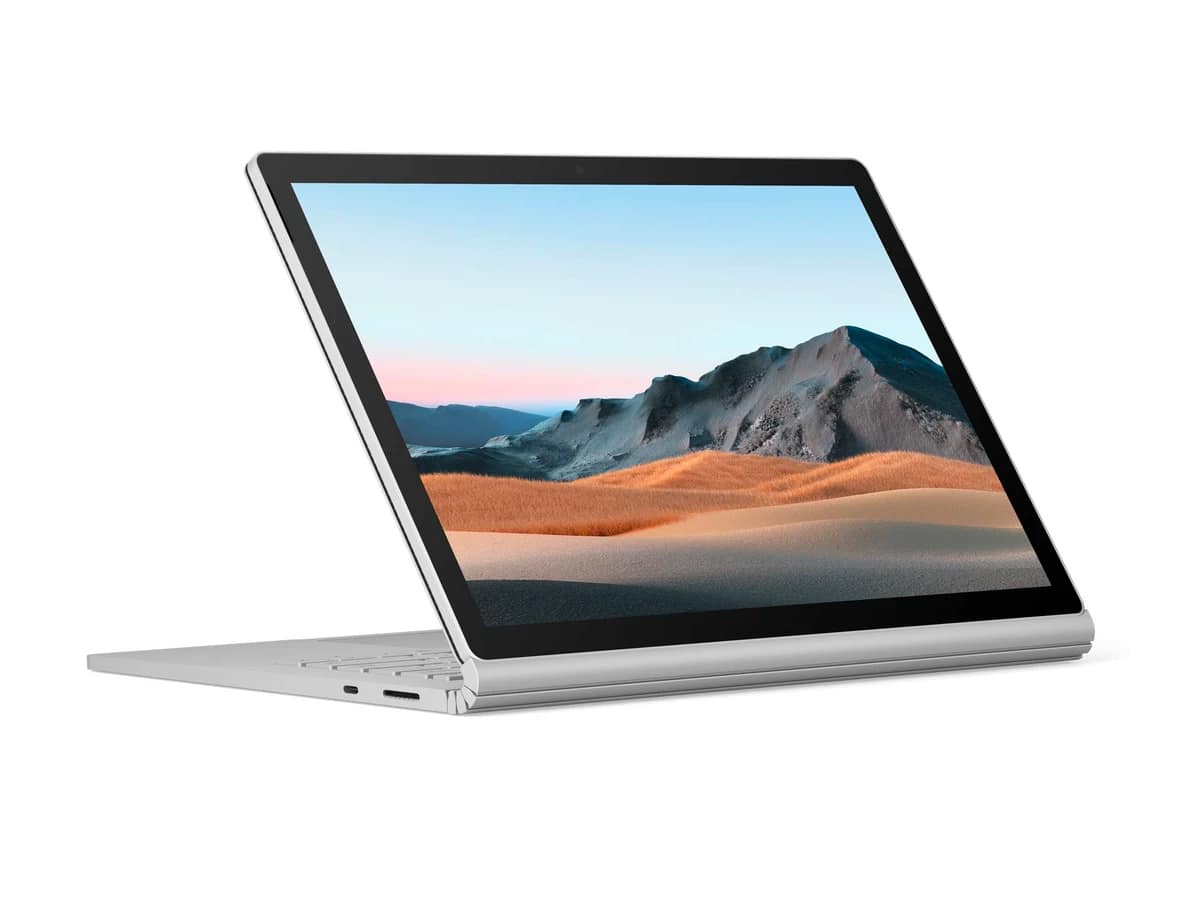 3. Microsoft Surface Book 3
When it comes to 2-in-1 devices, Microsoft's Surface Book 3 is a tough one to beat. Currently a Windows 10 tablet, it will upgrade to Windows 11 at some point down the road, free of charge.
Pros: best-in-class performance, free upgrade to Windows 11, 2-in-1 capability, long battery life
Cons: design is showing its age, very expensive
Processor: Intel 10th Gen Core i7-1035G7 quad-core CPU
Memory: 32GB
Display: 15-inch PixelSense display, 3240 x 2160
Ports: two USB 3.1 Type-A ports, one USB 3.1 Type-C, one 3.5mm headphone jack, one UHS-II SD card reader, Surface Connect port
Camera resolution: 8-megapixel 1080p rear-facing camera, 5-megapixel 1080 front-facing camera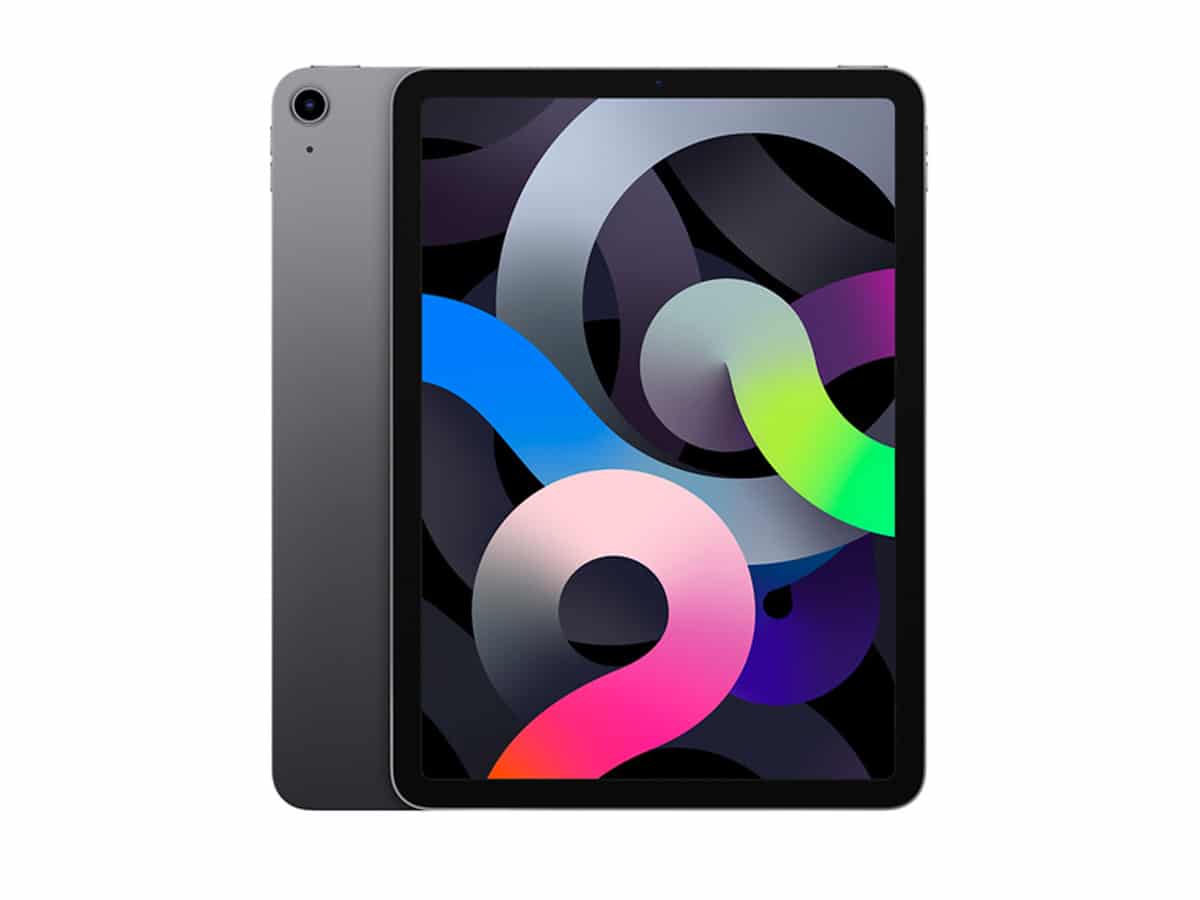 4. Apple iPad Air
There's a reason they call this iPad the "Air," as it packs wondrous functionality into a supremely lightweight design.
Pros: lightweight design, exceptional trackpad performance, vibrant colour, compatible with accessories, USB-C port, long battery life
Cons: lack of camera options, no 120Hz or OLED display
CPU: A14 Bionic
Display: 10.9-inch (2360 x 1640 pixels) Liquid Retina
Storage: 64GB/256GB
Ports: USB-C
Dimensions: 9.7 x 7 x 0.24 inches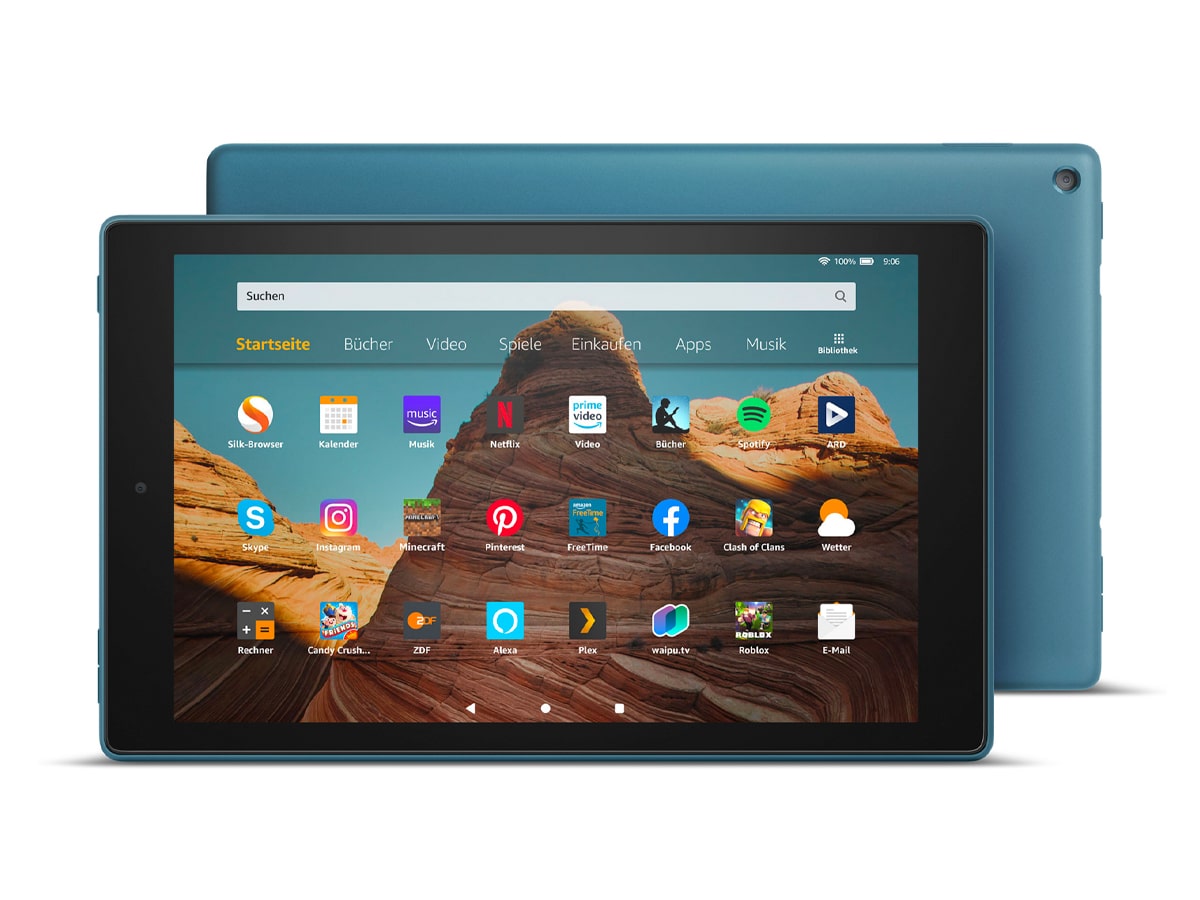 5. Amazon Fire HD 10
Amazon's tablet covers all the basics with considerable panache, making it a great everyday option. It's easily one of the best tablets for its respective price range.
Pros: very affordable, practical specs, long battery life
Cons: average cameras, fewer apps or functions than traditional Android tablets
CPU: 2.0GHz octa-core CPU
Camera Resolution: 5 MP (rear) 2 MP (front)
Display: 10.1-inch, 1920 x 1200-pixel
Storage: 32GB, 64GB
Ports: 1x USB-C, headphone jack, microSD
Dimensions: 9.7 x 6.5 x 0.4 inches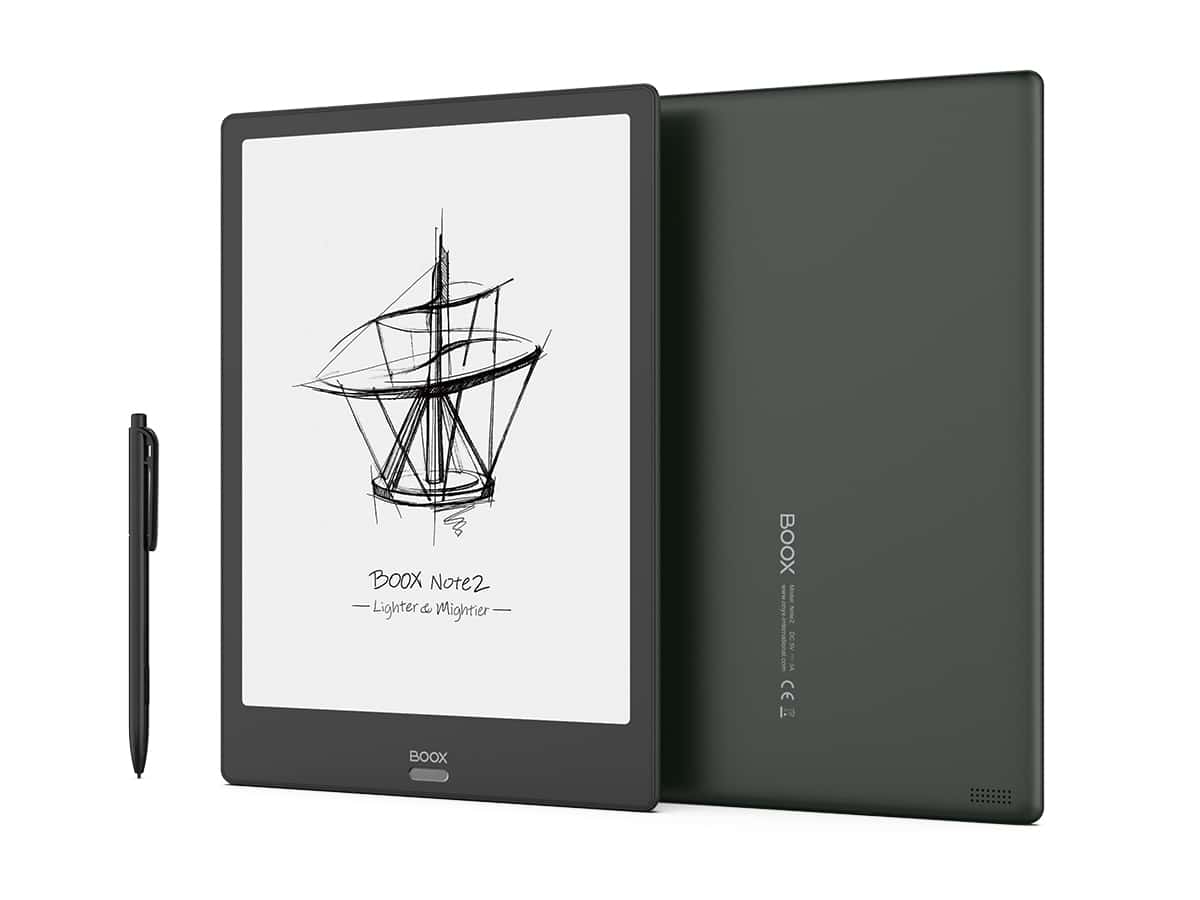 6. Onyx Boox Note2
Equal parts large and lightweight, Note2 is a superb E-ink reader moonlighting as a tablet computer. It runs on Android and offers quick processing speeds, enhanced security features, and a stylish design. Load this thing up with all the documents you can throw its way.
Pros: compatible with accessories, fingerprint scanner, long battery life, USB port
Cons: WiFi must be manually activated every time you bring it out of sleep mode
Memory: 64GB
Display: 10.3-inches 1872 x 1404
Screen technology: E-ink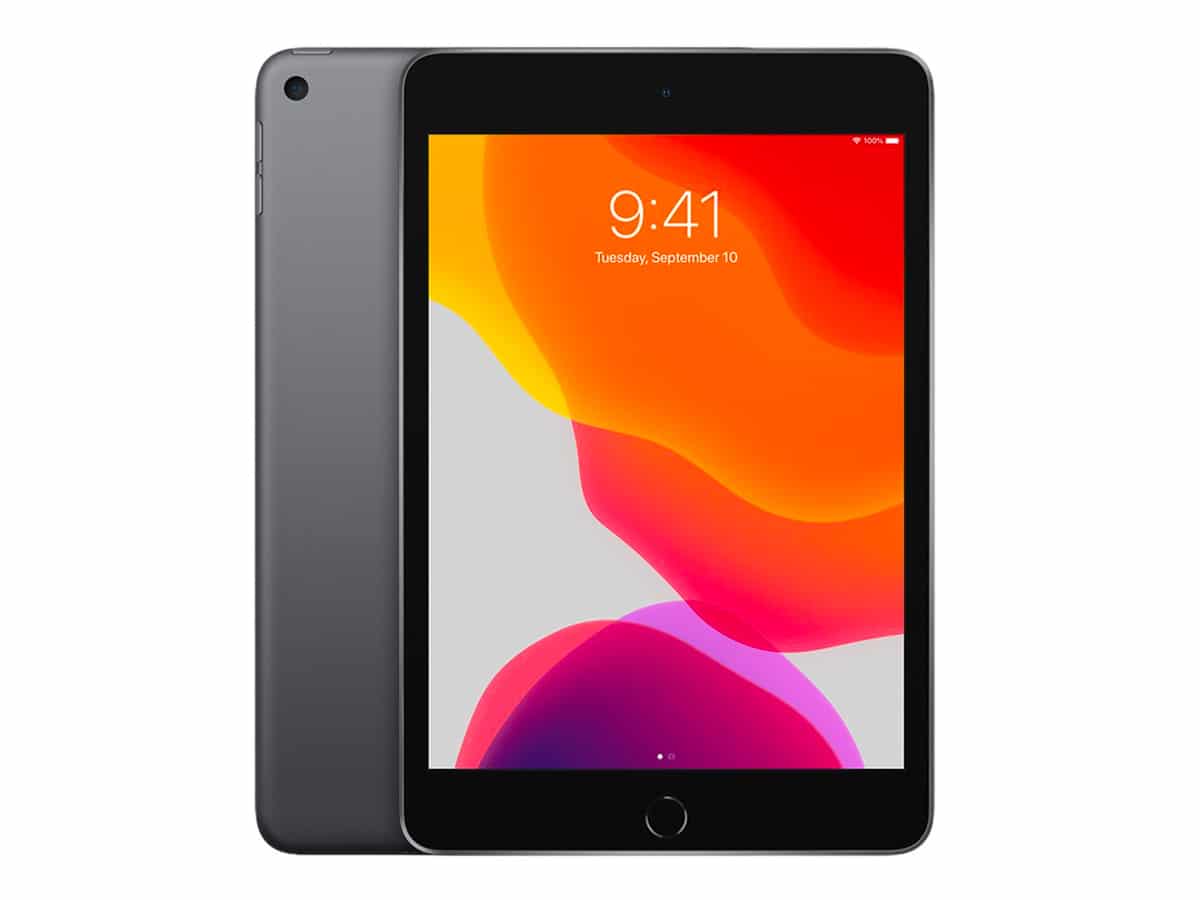 7. Apple iPad Mini
Effortlessly portable, Apple's iPad Mini is also one heck of a gaming tablet and entertainment portal. It packs all the features you'd find on the 2019 iPad Air into a more compact frame.
Pros: compact design, great app selection, compatible with Apple Pencil and other accessories
Cons: outdated bezel, no USB-C port, mediocre cameras
OS: iOS 12.1.3, upgradable to iPadOS 14.6
Processor: A12 bionic
Dimensions 8.0 x 5.31 x 0.24 in
Display: 7.9 inches 1536 x 2048
Storage: 64GB, 256GB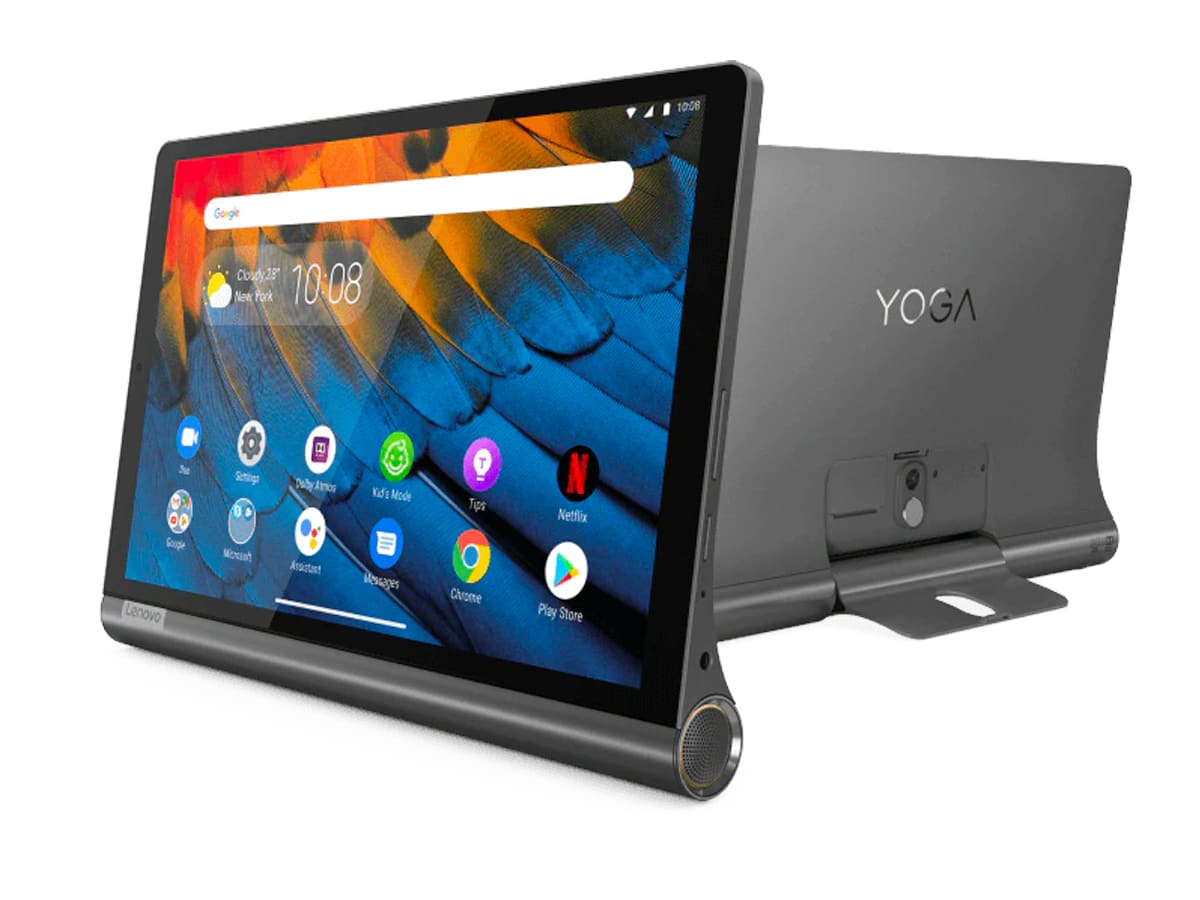 8. Lenovo Yoga Smart Tab
With its large stereo speakers and round edges, Lenovo's tablet forges a path of its own. Thanks to a multi-mode kickstand design, it's also more adjustable than the standard counterpart. This is one of the best tablets for those on a budget.
Pros: excellent audio, great price, doubles as an Alexa smart display, fast MicroSD reader
Cons: occasionally glitchy, reported WiFi issues, subpar gaming
OS: Android 9.0
Dimensions 9.5 x 6.5 x 0.9 inches
Display: 10.1 inches 1920 x 1080
CPU: Qualcomm Snapdragon 439
Storage: 64 GB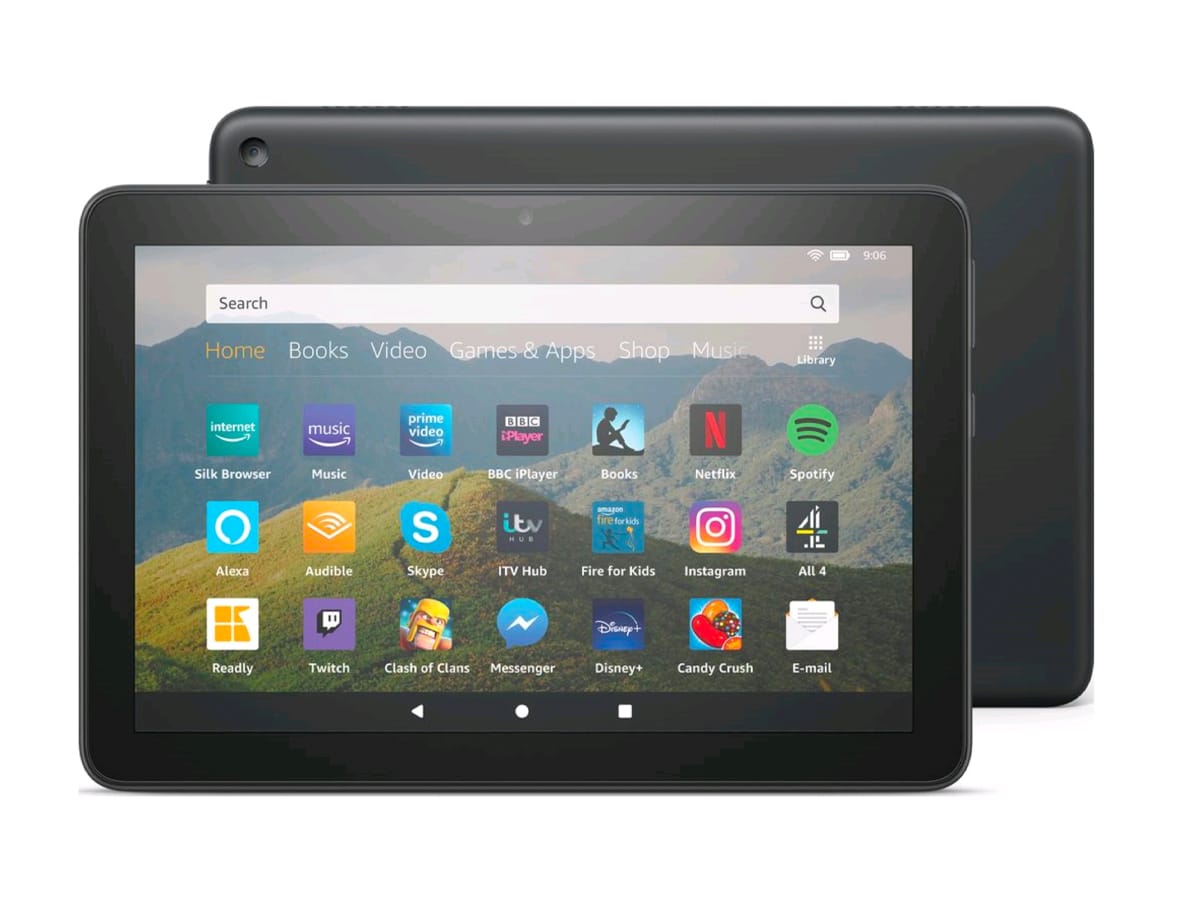 9. Amazon Fire HD 8
Recently upgraded on multiple fronts, Amazon's signature tablet offers more storage, better speeds, and longer battery life than its predecessor. It's also available at a price that's too good to refuse.
Pros: built-in Alexa, high-quality audio, unbeatable value
Cons: slower than more expensive tablets, limited app selection
CPU: 2.0 GHz quad-core processor
Camera Resolution: 2MP (rear), 2MP (front)
Display: 8-inch 1280 x 800-pixel
Storage: 32GB, 64GBMemory: 2GB
Ports: headphone jack, USB-C, microSD
Dimensions: 8 x 5.4 x 0.4 inches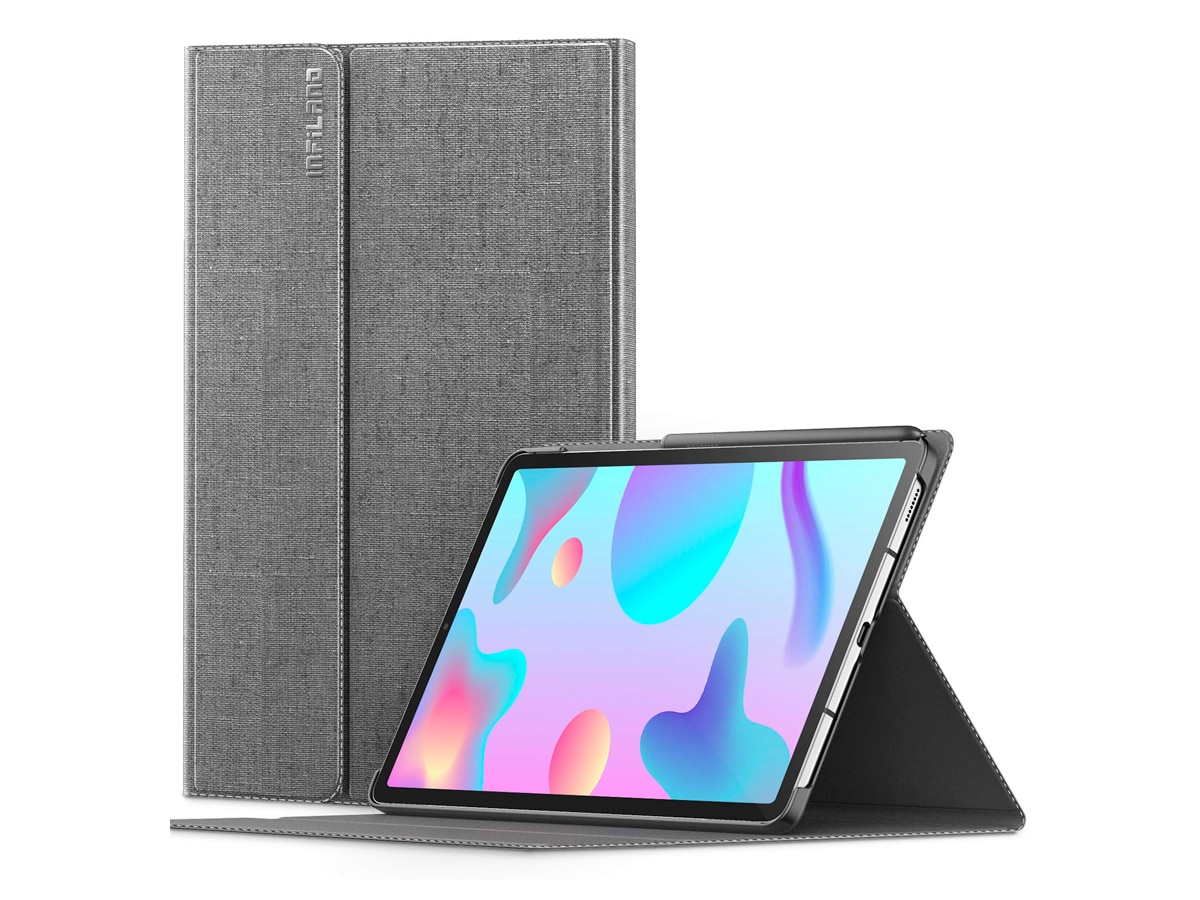 10. Samsung Galaxy Tab S6 Lite
The next best thing to a laptop, this Samsung tablet becomes all the more productive when you bring in the adjoining S Pen. Use it for note-taking and gaming and pretty much everything in between.
Pros: one of the best note-taking tablets on the market, solid speakers, great resolution, headphone jack, USB-C port
Cons: lack of enhanced security features, S-Pen doesn't always work, no DeX
CPU: Samsung Exynos 9610
Camera Resolution: 8MP (rear), 5MP (front)
Display: 10.4 inches, 2000 x 1200 pixels
Storage: 64GBMemory: 4GB
Ports: USB-C, headphone jack
Dimensions: 9.6 x 6.1 x 0.3 inches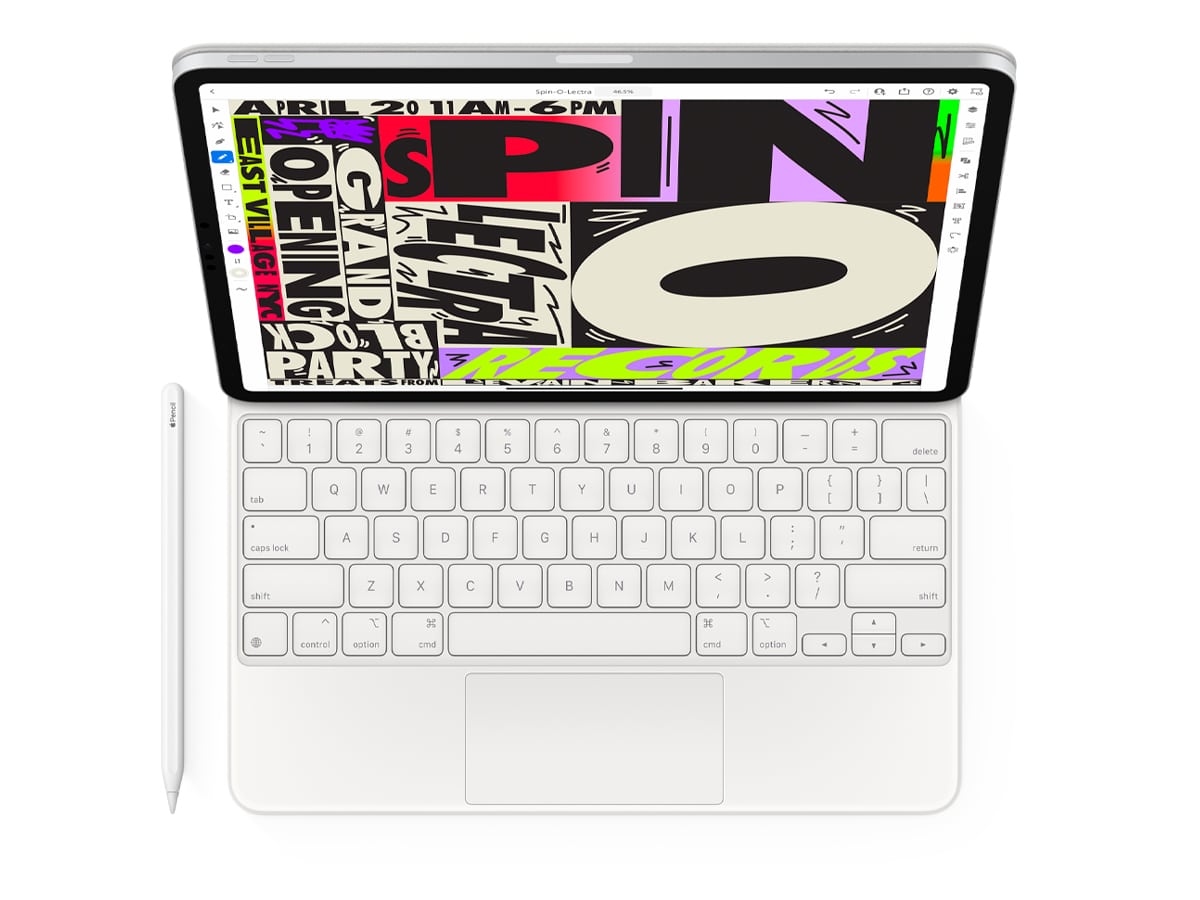 11. iPad Pro 2021
Apple's latest iPad Pro may very well be their greatest. Beautifully dynamic, it's also fast, functional, and compatible with Thunderbolt.
Pros: excellent speed, Thunderbolt-compatible for extra storage, Center Stage camera learning
Cons: same overall screen design as its predecessor
CPU: M1
Camera Resolution: 12MP (rear, wide) 10MP (rear, ultra wide), 12MP True Depth (front)
Display: 11 inches (2388 x 1668 pixels)
Storage: 128GB, 256GB, 512GB, 1TB, 2TB
Ports: USB-C, Smart Connector
Dimensions: 9.7 x 7 x 0.2 inches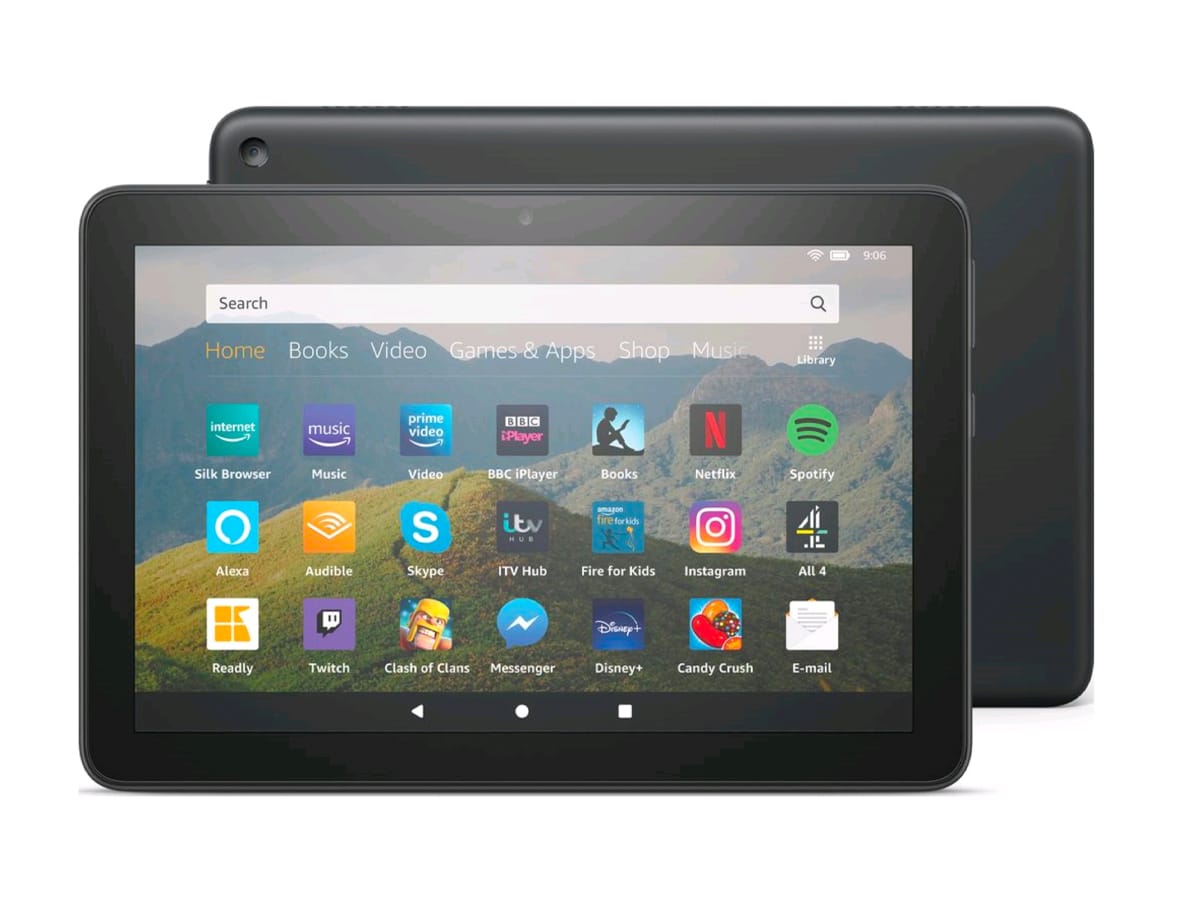 12. Amazon Fire HD 8 Kids Edition
While pricier and smaller than the standard Amazon Fire tablet, the Kids Edition is a huge hit nevertheless. Plus, it's still quite affordable.
Pros: protective outer shell, great for kids, long battery life, expandable storage
Cons: costlier than the standard Fire tablet, poor cameras, weak speakers
Display 8.00-inch (1280×800)
Processor 2GHz quad-core
Camera Resolution: Front 2MP, rear 2MP
RAM: 2GB
OS: Android
Storage 32GB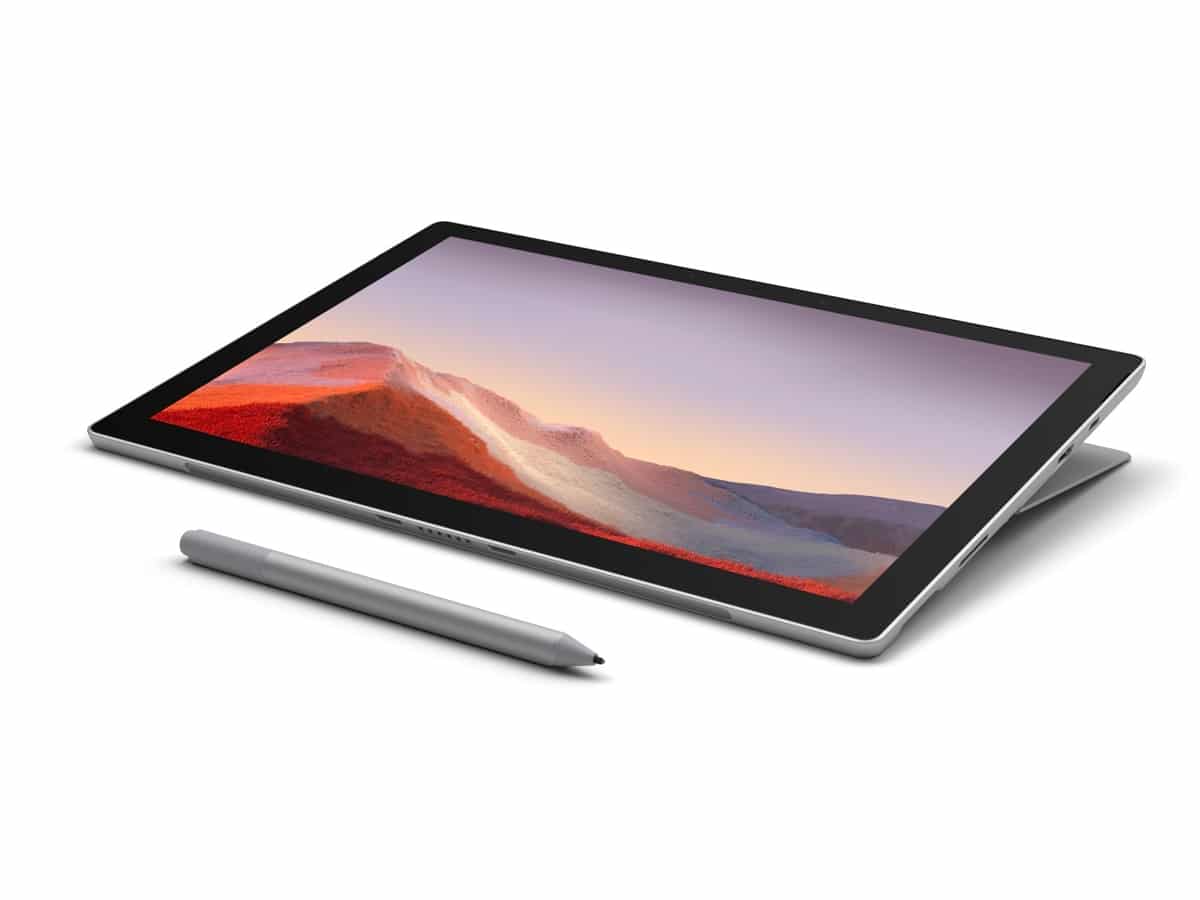 13. Microsoft Surface Pro 7
One of the industry's best hybrids, the Surface Pro 7 improved upon its predecessor by adding a USB-C port. We'll let you decide whether or not it's worth the difference in price.
Pros: free upgrade to Windows 11, fast processing, USB-C port, long battery life, Wi-Fi 6
Cons: no Thunderbolt, somewhat outdated design, lack of fan can affect performance lag over time
Display 12.3-inch 2736 x 182
Processor: Quad-core 10th Gen Intel® Core™ i7-1065G7 Processor
Camera Resolution: Front 2MP, rear 2MP
Memory: 4GB, 8GB, 16GB
OS: Windows 10
Storage 128GB, 256GB, 512GB, 1TB
Dimensions: 11.5" x 7.9" x 0.33"
Ports: USB-C, USB-A, headphone jack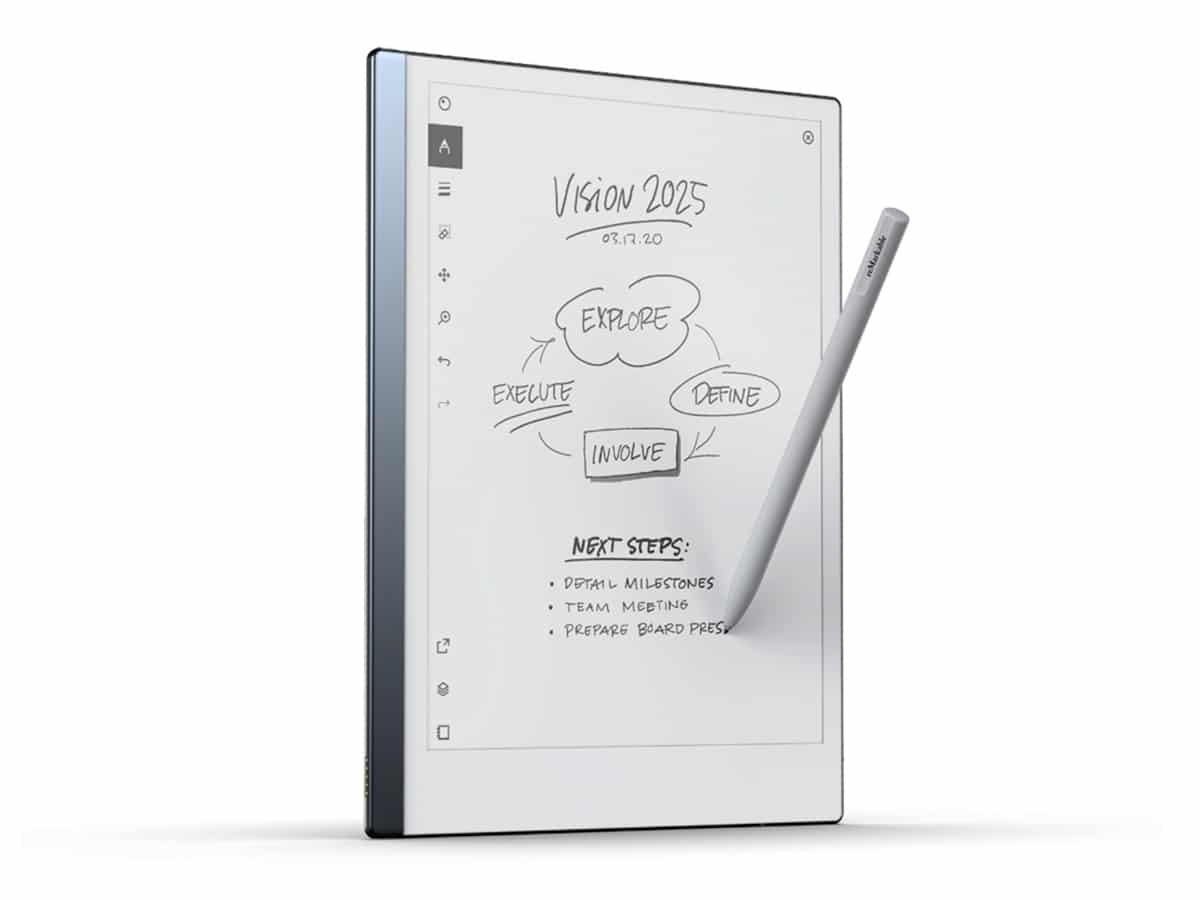 14. reMarkable 2
With its paper-thin design, reMarkable 2 is the world's slimmest tablet. Designed for writing, that's exactly where it shines.
Pros: ultra-thin design, best-in-class writing performance
Cons: doesn't have a backlight, limited features, high price tag
CPU: 1.2 GHz dual core ARM processor
Display: 10.3-inch, 1,872 x 1,404 digital paper
Storage: 8GB
Memory: 1GB
Ports: USB-C
Dimensions: 9.7 x 7.4 x 0.2 inches
You'll also like:
11 Best HDMI Cables
14 Best Desktop Monitors for Gaming and Work
15 Best Smartwatches for a Connected Life
General FAQ
What is the best gaming tablet?
The Samsung Galaxy Tab S7 Plus, Microsoft Surface Pro 7, and iPad Pro are currently the best gaming tablets.
What is the best Samsung tablet?
Most Android users would agree that the Galaxy Tab S7 is Samsung's best tablet.