Razer Unleashes Gaming Goliaths: The BlackWidow V4 and V4 X Keyboards
Razer is dishing up two new contenders in the arms race for the most refined gaming gear: the BlackWidow V4 and BlackWidow V4 X keyboards. Designed to augment control, intensify immersion, and guarantee victory, these bad boys are setting the gold standard for gamers worldwide.
Riding on the coattails of the award-winning Razer BlackWidow V4 Pro, these latest additions to Razer's gaming arsenal prove that they're no mere accessories but formidable field commanders in your digital wars.
Related: Razer Nommo V2 Pro' Redefines What Gamers Should Expect from Desktop Audio'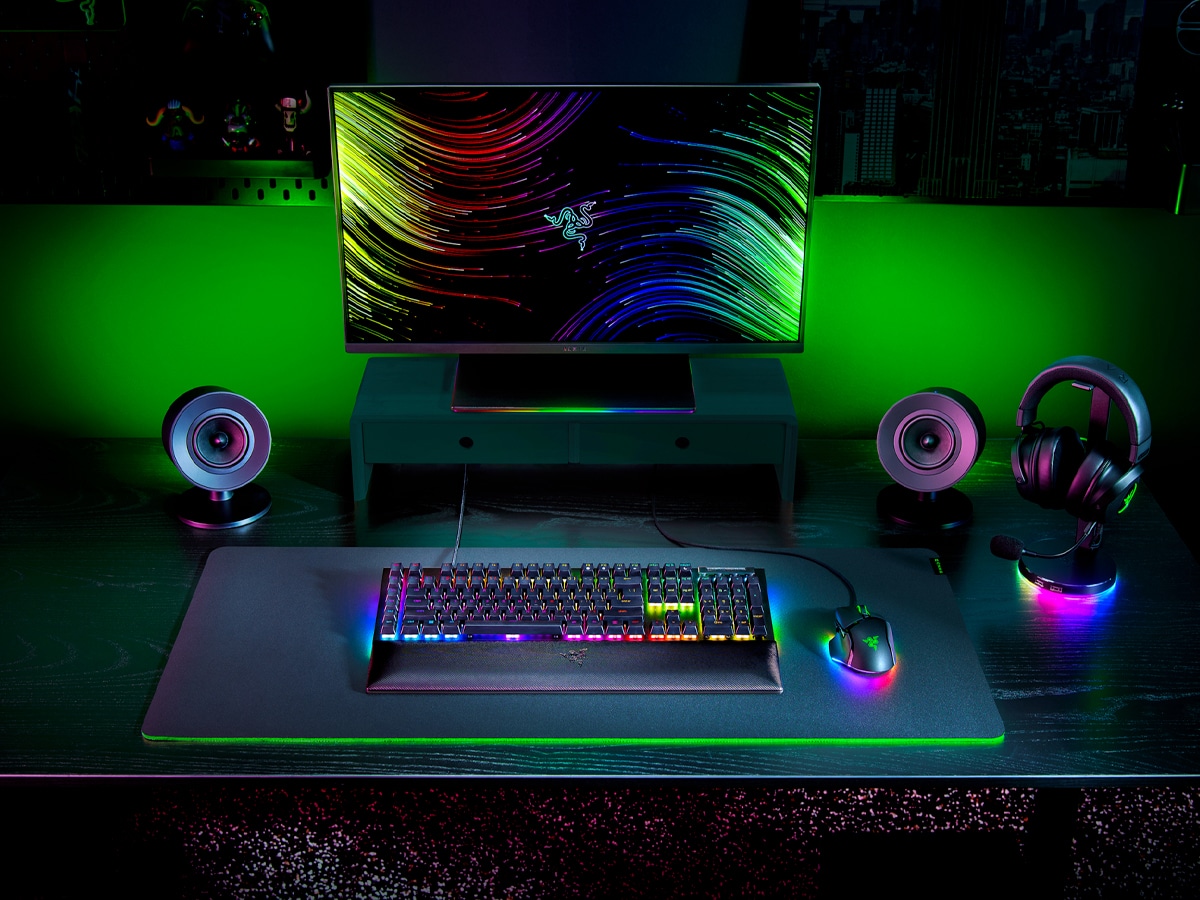 The BlackWidow V4: Your Battlestation's New Best Mate
The BlackWidow V4 is far more than a standard gaming keyboard. Think of it as the gaming equivalent of the Swiss Army knife – a tool so versatile; you'll wonder how you ever gamed without it. Custom-built for dominance, it boasts a pantheon of features, including a vibrant Razer Chroma RGB lighting system, six dedicated macro keys, Doubleshot ABS Keycaps, and an ingenious multi-function roller with four media keys.
But where the BlackWidow V4 really starts flexing its muscles is with its 8000 Hz HyperPolling rate and two-sided Underglow RGB lighting. Not to mention a magnetic plush leatherette wrist rest that makes those marathon gaming sessions feel like a walk in the virtual park.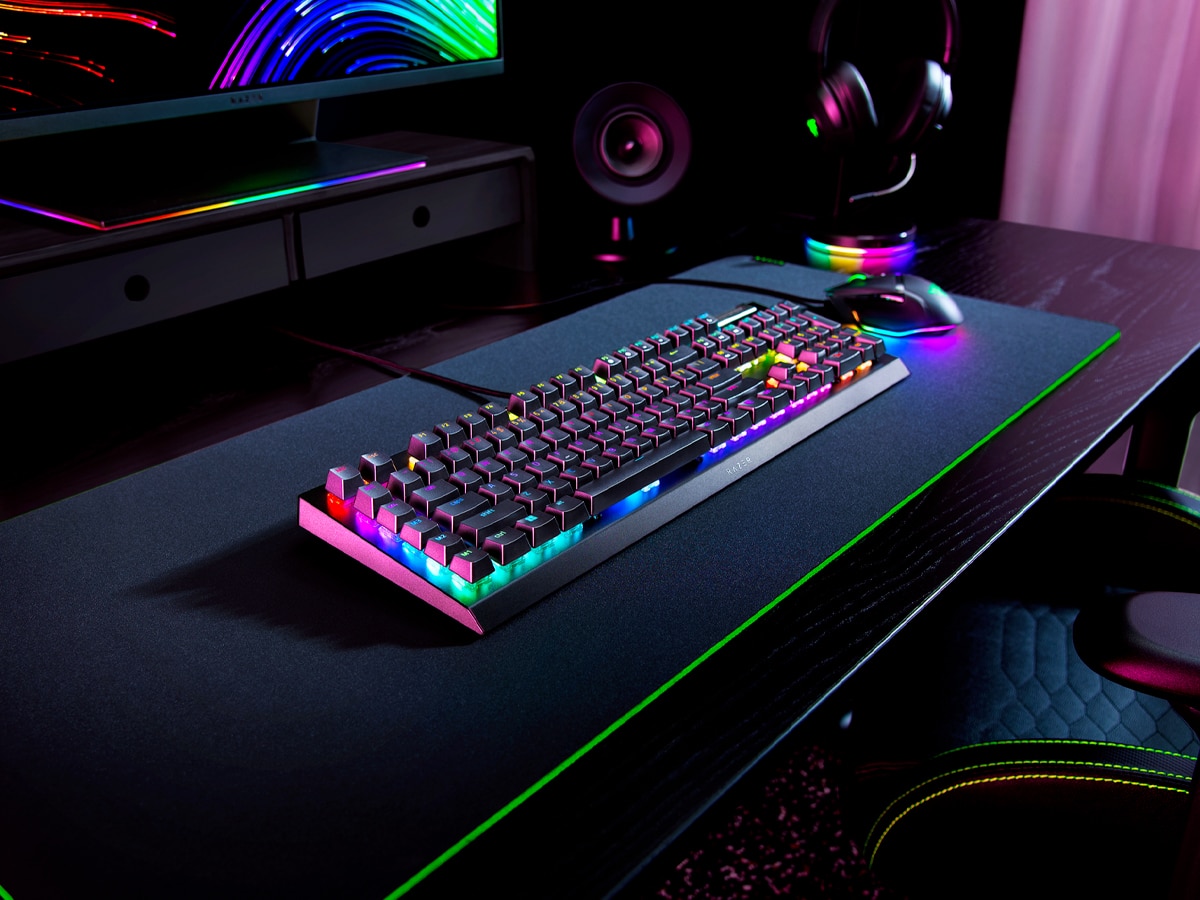 The BlackWidow V4 X: Luxurious Gaming at Your Fingertips
The BlackWidow V4 X is more than just a sleek, high-tech beauty – it's a bold expression of luxury and innovation. Its vibrant Chroma RGB lighting and six dedicated macro keys ensure that gamers of all styles are catered for.
But where the V4 X truly stands tall is with its groundbreaking additions. The internal sound-dampening foam and secondary media keys make for smooth, quiet and unobtrusive gameplay, propelling you into an immersive world where every keypress is both an act of control and a sensory treat.
The BlackWidow V4 and V4 X are Razer's grand salute to diverse gaming styles. Whether you're a methodical strategist or a quick-draw gunslinger, Razer has you covered.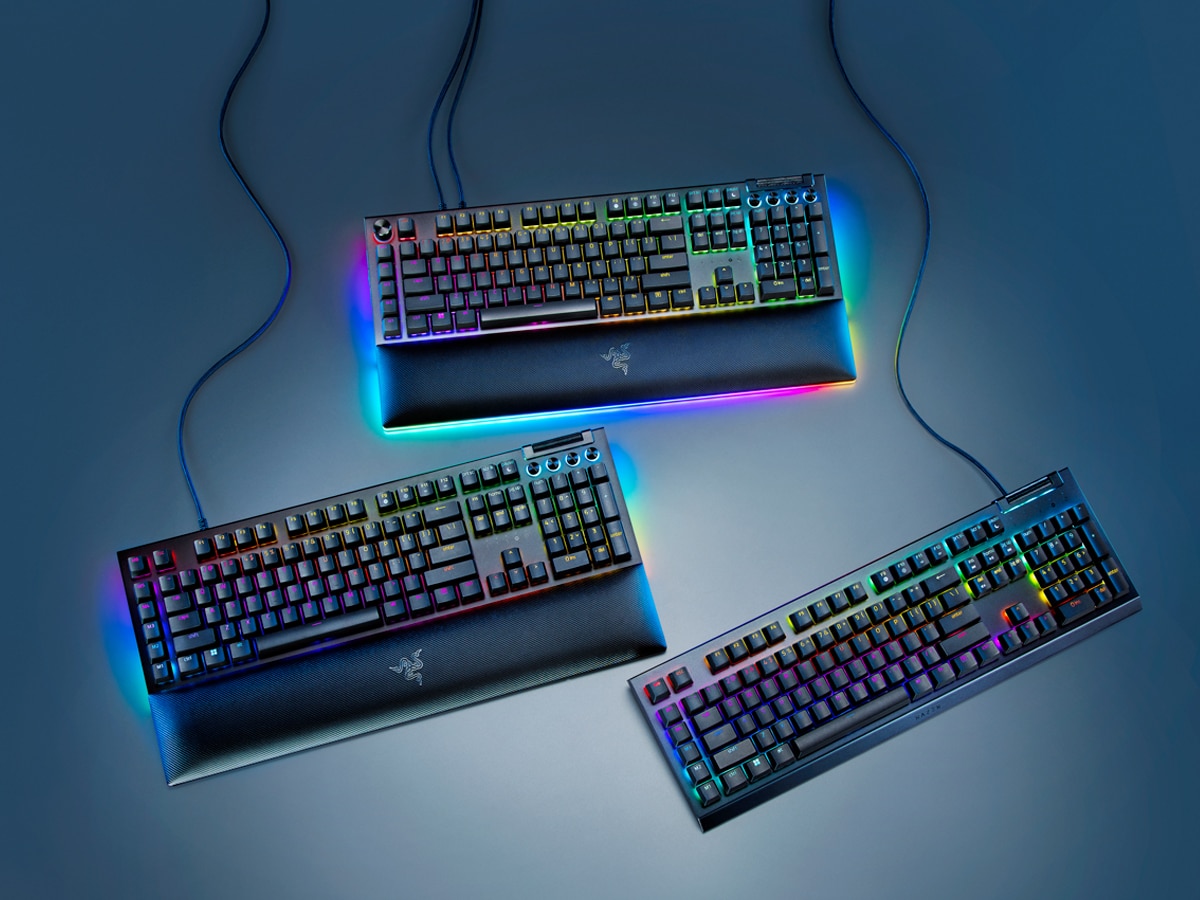 Both keyboards are now available for purchase. The BlackWidow V4 is going for USD$169.99 (approx AUD$230), and the BlackWidow V4 X for USD$129.99 (approx AUD$175) at Razer.com, RazerStores, and authorised resellers. So whether you're upgrading your setup or looking to give a gift that screams premium, these keyboards are a solid bet.
Remember, gaming isn't just about participation; it's about full-on immersion. And with these two powerhouses, you're not just playing the game – you're commanding it. For more details, check out the official product pages for the BlackWidow V4 and the BlackWidow V4 X over at Razer.com. Let the games begin!