Samsung's S20 Tactical Edition is for Military Operators
What makes a phone a "mission-ready military smartphone"? Samsung has a few ideas. Its new Galaxy S20 Tactical Edition builds on their proven Galaxy S9 Tactical edition—a phone that operators in the field have already put to the task, and found to be a valuable resource.
You'll also like:
Buy the Flagship Tackling TCL 20 Pro 5G and Score a Free TV!
Hands-On with the Samsung Galaxy S20+ Smartphone
Nokia's No Time to Die Phones are Gadgets Worthy of 007 Himself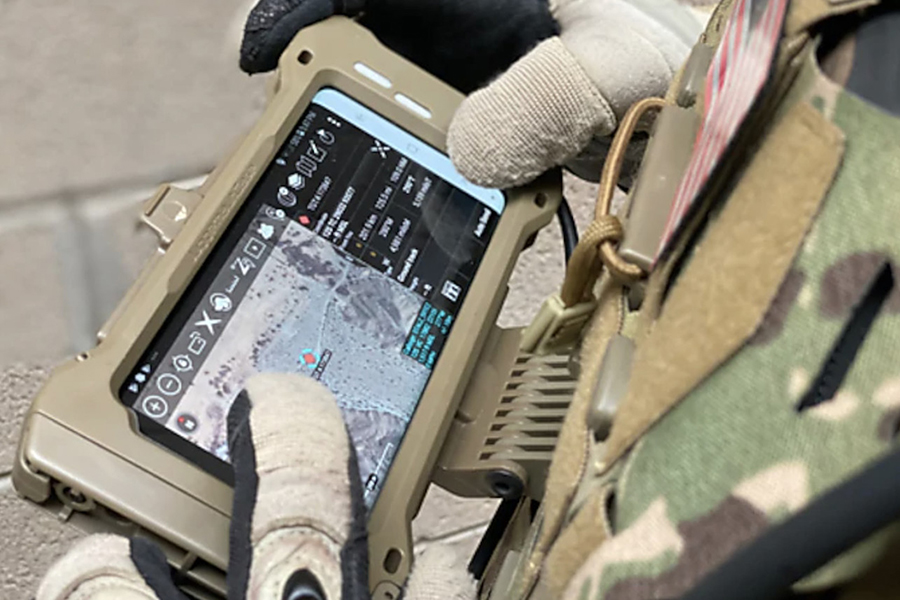 The Tactical Edition takes the features we know from the S20, adds some new software and increased security options and then houses all of it in a Juggernaut case. This phone for operators offers a 6.2-inch OLED display and comes with 12GB of RAM and 128GB of storage. Powered by a Snapdragon 865, it supports sub-6GHz 6g. It also has a triple rear camera system. So far, so good, and so familiar. Those are the same specs as the S20.
Where the Tactical Edition "caters to the unique needs of military operators," to use Samsung's words, is in those additional software features. The phone offers a night-vision mode that turns off the display so that you won't be blinded when wearing night-vision goggles. The phone can also be unlocked when in landscape mode, which may come in handy considering the different scenarios and positions a mission might end up. The Tactical Edition also offers a "stealth mode," which apparently disables LTE and mutes RF broadcasting to create "complete off-grid communications." Samsung has also equipped the phone with what they are calling DeX, a PC-emulating mode that makes it so that "operators can use the device for completing reports, training or mission planning when in-vehicle or back at the base."
Samsung has also equipped the phone with the capability of supporting tactical radios and mission-critical devices—from tactical radios and external GPS to drone feeds and laser range finders—so that you can insert the Tactical Edition directly into your gear without any issues. As for security, Samsung is using its Knox security system, which stands up to US government security standards for secure data. The Juggernaut case makes the phone even more secure, providing protection for the delicate electronics of the phone with a cover that can withstand just about any type of abuse you throw at it.
The Samsung S20 Tactical Edition isn't being made available to the general public, but it is entirely possible that we could see some of these features being added on later. After all, what better testing grounds than the field of battle?
You'll also like:
10 Best Cheap Smartphones for Any Budget
Hands-On with the Samsung Galaxy S20+ Smartphone
ASUS ROG Phone 5 Series Blows Up the Specs with a Monster 18GB of RAM