Where Are Bob Ross's Paintings?
Whether you know him for his perm or for his happy little accidents, Bob Ross is an icon of the art world. As the host of "The Joy of Painting", Ross painted more than a thousand paintings as he taught others to paint. But unfortunately, of the 30,000 paintings that Ross says he painted, none are available to be purchased, which begs the question, where are Bob Ross's paintings?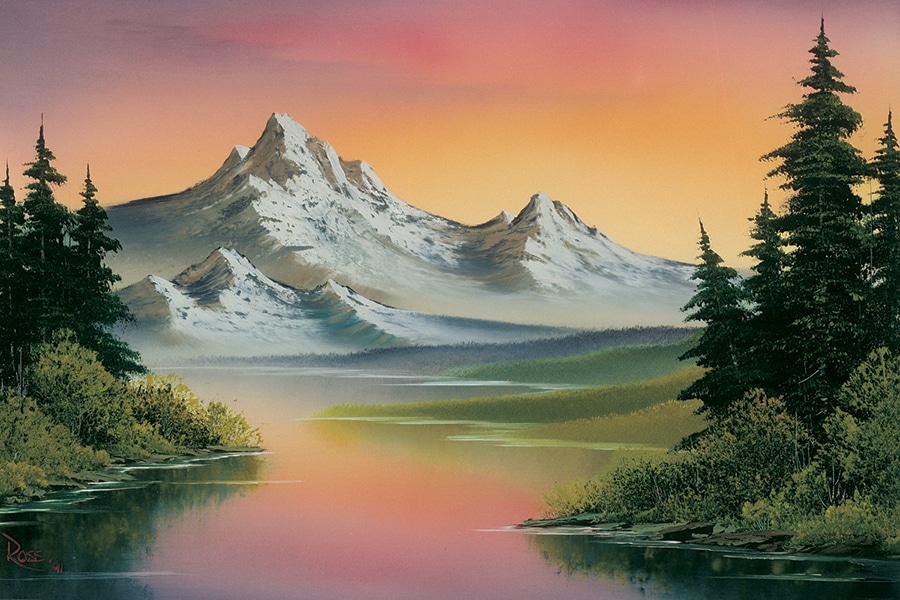 The quest to find the answer started when Aaron Byrd, a journalist for the New York Times, wanted to buy a Bob Ross painting for his brother. The only problem was that he couldn't find one anywhere—online, in a gallery, in an auction…nowhere. Eventually, Byrd ended up in Herndon, Virginia, the home of the headquarters for Bob Ross Inc. There, Sarah Strohl, the company's executive assistant, had been working since 2017 to take stock of just what was being stored. The paintings are in a room that company president Joan Kowalski describes as "not climate controlled." "We've got them safe, in a room packed away," Kowalski explains. "Definitely not white glove service."
There aren't plans to sell the paintings—that wasn't what Ross was about. "It actually has never occurred to us," admits Kowalski. "I guess I wouldn't even know how to answer that question because we've never really talked about it."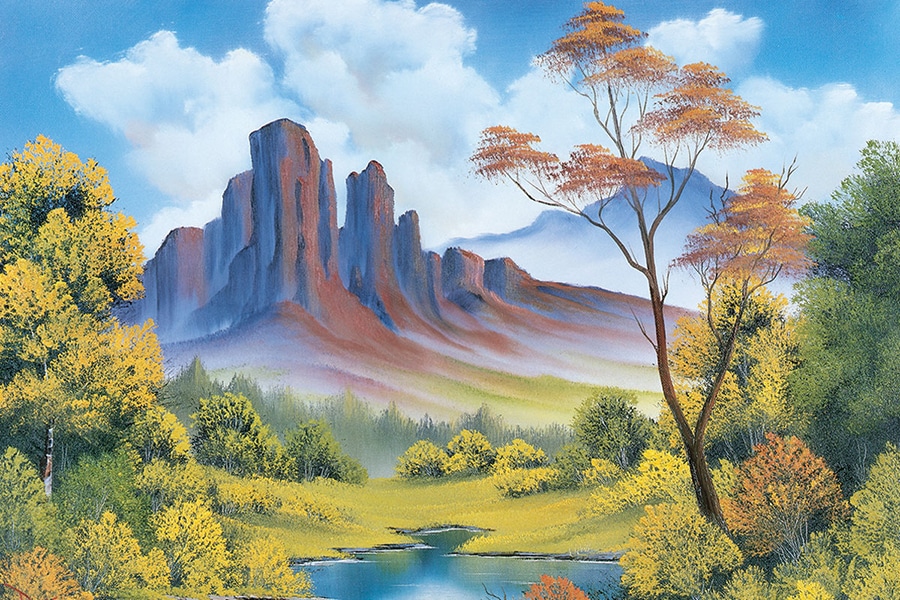 The Joy of Painting went through 31 series, each with 13 programs with 3 versions (Ross completed one before the show, one during the show, and one after the show), which comes to 1,209 paintings for the show alone. One of each of those paintings was set aside for Annette Kowalski, who discovered Bob Ross, and made all the shirts he wore on TV. Annette met Bob in a painting class. Now, Annette is the only one who can authenticate a Bob Ross painting.
As for buying one of his paintings, well, that's off the table. But you can pick up a whole bunch of Bob Ross inspired products—like waffle irons and even Chia pets. But what it's really about is the legend that Bob Ross has become, and how his happy little accidents have inspired a world of artists.