24K Gold Sony PlayStation 5 Available For Preorder
"I love gold!" Embrace the passions and obsessions of Austin Power's Goldmember and preorder the Luxury Bespoke Sony PS5 in 24K Gold, Platinum and also 18K Rose Gold.
It's the ultimate gaming machine made even better because it's covered in gold! Or platinum, or 18K Rose Gold, anyway, you get the picture, it's a luxurious PlayStation, and it's going to be custom made just for you!
Coming from the UK's premier luxury customising brand based out in Mayfair, London, Truly Exquisite "provides luxury personalised technology and giftware that combines elegance, exclusivity, prestige with an artistic twist." With a plethora of hand-tailored luxury personalised gifts, Truly Exquisite customises its products in 24K Gold, Rose Gold, Platinum as well as Swarovski Crystals with the help of its English experts.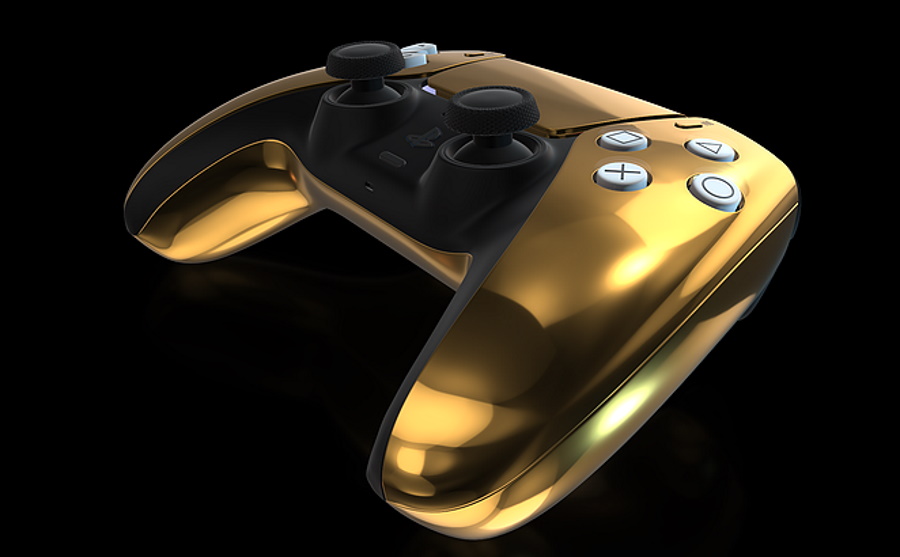 Tailor-made to exact specifications, Truly Exquisite is sure to turn your standard next-generation gaming machine into something, well, Truly Exquisite.
While it's unclear how much it will cost, or when it might be available, you can head on over to their website to join the mailing list to stay up to date. With Sony expected to make 5 to 6 million units (of the PS5) in the fiscal year ending March 2021 a good portion of those are likely to receive the rare metal treatment. Unfortunately, with a pandemic still going on, one major question still surrounds the PlayStation 5 launch – if and when will it launch, let alone in gold.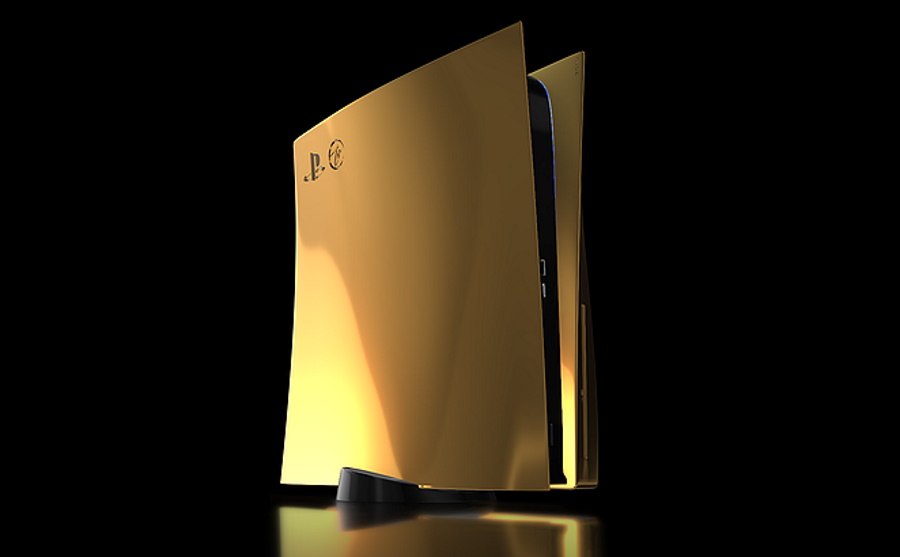 An official statement is yet to come from the Japanese video game giant about the expect holiday 2020 release date, so we here at Man of Many are hopeful everything will go ahead as stated. For those able to cough up the extra cash for a gold version of the anticipated US$499 to $549 console, it will be a glorious day sight to behold come Christmas Day.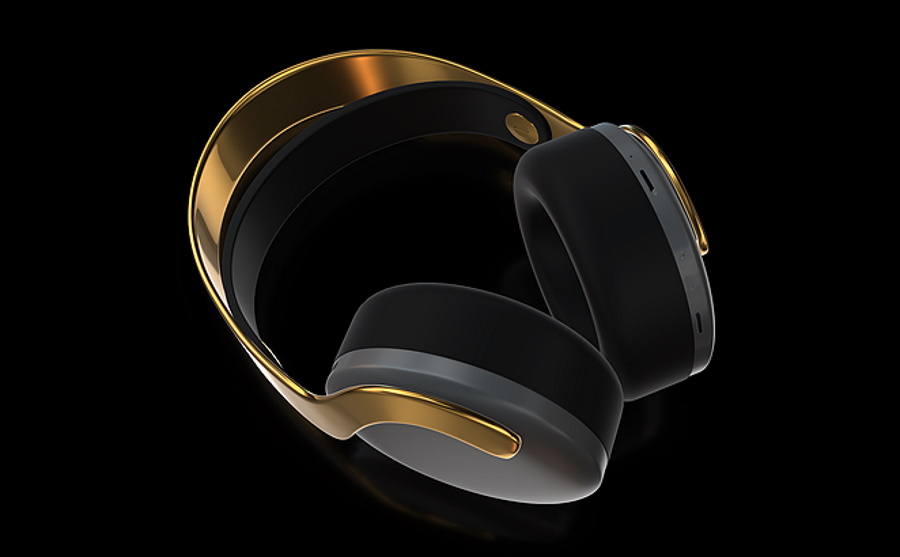 Expected to feature an ultra-high-speed SSD and an integrated custom I/O system, developers of PS5 are seeking to remove "barriers to play" or a fancy way of saying loading screens. According to PlayStation, the developers were able to create a seamless and dynamic experience with near-instantaneous fast travel through large game worlds.
For more about the upcoming console, check out this article on everything you need to know about the PS5. Otherwise, stay golden, and game on.
PS5 Technical Specs
CPU: x86-64-AMD Ryzen™ "Zen 2", 8 Cores / 16 Threads, Variable frequency, up to 3.5 GHz
GPU: AMD Radeon™ RDNA 2-based graphics engine, Ray Tracing Acceleration, Variable frequency, up to 2.23 GHz (10.3 TFLOPS)
System Memory: GDDR6 16GB, 448GB/s Bandwidth
SSD: 825GB, 5.5GB/s Read Bandwidth (Raw)
PS5 Game Disk: Ultra HD Blu-ray™, up to 100GB/disc
Video Out: Support of 4K 120Hz TVs, 8K TVs, VRR (specified by HDMI ver.2.1)
Audio: "Tempest" 3D AudioTech