Build Your Empire with Breaking Bad Monopoly
If you're a Breaking Bad fan, and you've been itching to build your own drug empire but you're not looking to go prison, then you'll be glad to hear that Hasbro licensee USAopoly has released a Breaking Bad version of the popular game Monopoly. Featuring signature items and familiar locations from the show, the Breaking Bad Monopoly game will give you a shot at playing your hand in creating your own empire.
You'll also like:
This Screen-Quality Jumanji Replica Board Actually Works
Pass Go and Collect the $250 Monopoly Luxury Edition
Cards Against Humanity Unveils Family Edition
It's been seven years since the hit AMC series Breaking Bad starring Bryan Cranston as Walter White and Aaron Paul as Jesse Pinkman ended its run. Now you can pick up where White left off. Choose your token from Heisenberg's hat, Tio's bell, a money barrel, a gas mask, the pink teddy bear, and an RV. Rather than purchasing houses, you'll load up properties with Tented Houses and SuperLabs in place of hotels. The Chance and Community Chest cards have been replaced with Walter White and Heisenberg cards. The money is also themed, featuring your favourite characters. As you move around the board, purchasing properties, you'll come across familiar locations like Saul Goodman's law firm and Los Pollos Hermanos.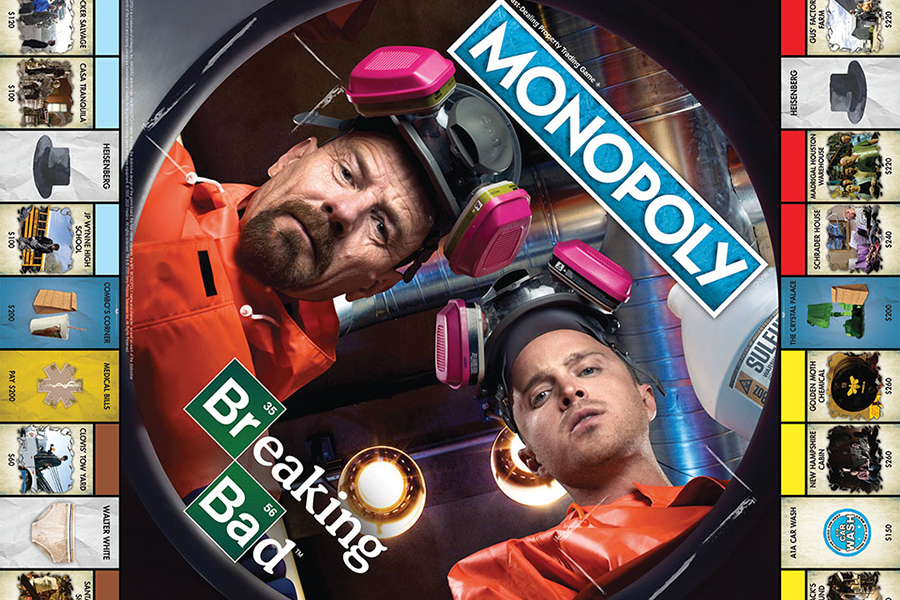 "Walter White described himself as being in the empire business," said Vince Gilligan, the creator of Breaking Bad. "What better partner could we hope for than the folks behind the original empire building game?" You can be an empire builder, too, for just USD$40. The game is available now on theop.games. While the game apparently lacks any references to some of the more explicit elements of the show, it is still rated for ages 17 and up. If Breaking Bad isn't your style, USAopoly offers plenty of other themed versions of the game—including Game of Thrones with an Iron Throne that plays the show's theme song or the Garbage Pail Kids version. If you're not a Monopoly fan, you can find plenty of other games that will make you the king of game night.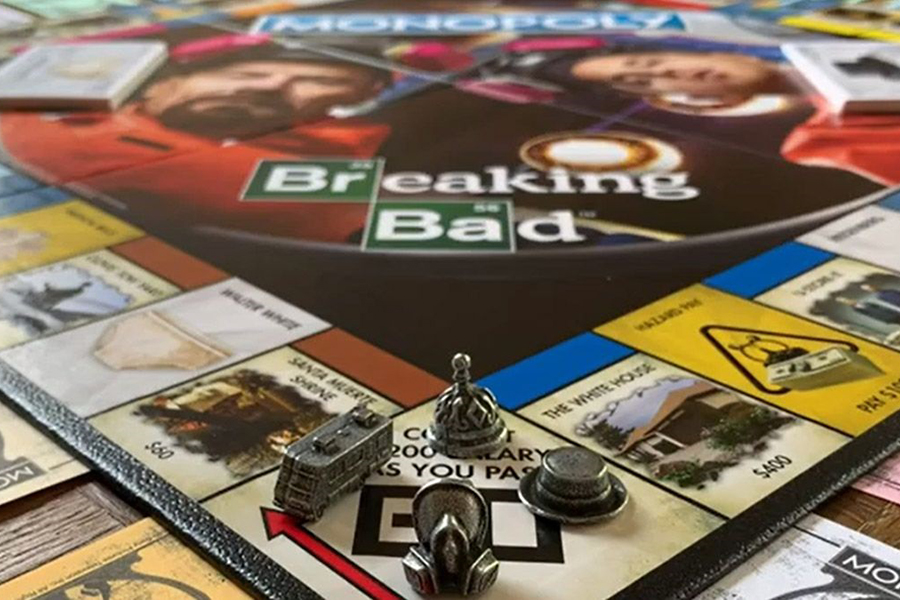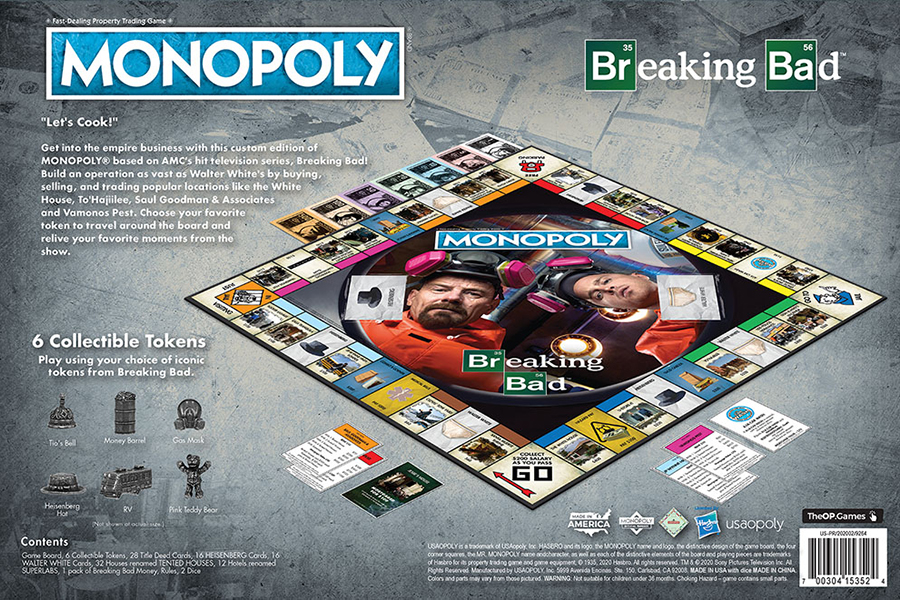 You'll also like:
This Screen-Quality Jumanji Replica Board Actually Works
Pass Go and Collect the $250 Monopoly Luxury Edition
Cards Against Humanity Unveils Family Edition