Always Play Your Cards Right with this Carbon Fibre Playing Deck
Forget about frayed edges and spilt beer ruining your drinking games, this deck of badass carbon fibre playing cards is virtually indestructible. Even better, these bad boys are 40 per cent off at the moment, making them more affordable than ever. Get your mates on the blower, the post-iso party is happening at your place.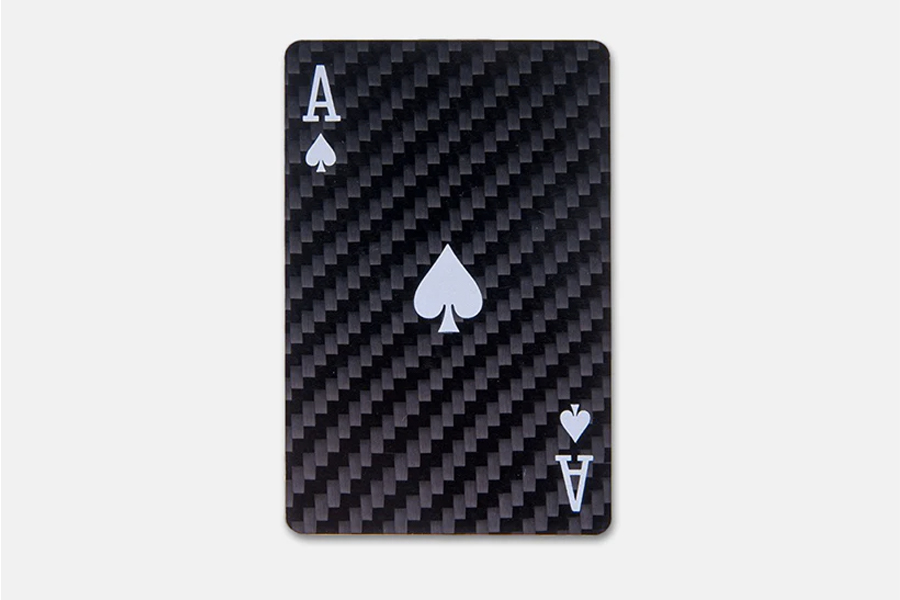 Made from 100 per cent carbon fibre, the XC Carbon playing cards can last a lifetime. The highly-durable game essentials are waterproof, bend-proof and fade-resistant, thanks to the strong material.
Design-wise, the XC Carbon playing cards will elevate your game in more ways than one. Featuring a twill pattern, the spades and clubs have crisp white faces, while the hearts and diamond suits are styled in striking red.
What's more, this set of specially-designed cards are ultra-thin and sharp enough to cut through whatever comes your way. Need to cut lemons for your next round of tequila shots but can't find a knife? No sweat, just bust out the playing cards.
Right now on Drop, the XC Carbon playing cards are just USD$60, a saving of 40 per cent. If you fancy yourself a bit of a poker star and want the playing cards to match, the XC Carbon is might be the last deck you'll ever buy.
Discover more great deals using the link below: