Cricket 19 is the Sport's Best Game Since SNES Cricket
Cricket 19 may not be a perfect hooping in-swinging yorker, but it's a worthy addition to any kit-bag.
Australian cricket over the past year has largely resembled Australian cricket games over recent editions. They look the part, they have all the promise of a top-flight side, but they just can't get a complete performance together (looking at you Shaun Marsh). Enter Cricket 19, Big Ant's latest entry into their cricket series and by far their best.
Cricket 19 retains the Ashes license and the full Australian and English cricket squads (men's and women's) although this one is branded more broadly. From the moment you fire it up and hear the surprisingly good rock soundtrack kick in, you feel like there has been greater focus paid to every area of the game.
You start off in the nets, refamiliarising yourself with the classic 'thumbstick' batting, or the more simplified icon-per-shot system for new players. It had been a while since I had picked up the last game, so I appreciated this as my timing was worse than Courtney Walsh trying to bat out a draw. The game has a similar look and feel to the 2017 edition, with the same graphics and gameplay engine but ramping up the 'showbiz' side of things with slicker cut scenes, camera angles, and even pre-match hype reels.
When you play an international there are anthems, more broadcast style elements and rich atmospheric music.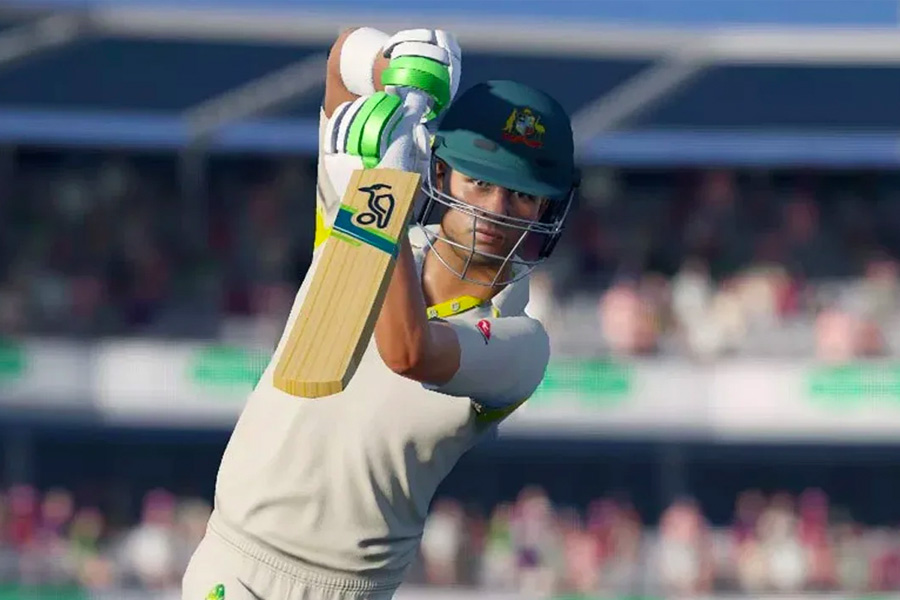 I chose to start with a Five5 to see how I fared in battle. It's clear Big Ant are happy for you to make the game as personal as possible, allowing you to alter every skill and physics slider to create the perfectly balanced game for yourself. I prefer the fast bowlers to really zip the ball through, and test my reaction time, but hate catching and so make that as easy as possible.
It was great to be able to alter these elements to my own taste and it's something that you miss when other games don't allow it. This review was done on PS4, and it's worth noting out of the box there are some catching glitches, especially with the wicket-keeper, but there is a patch now available to fix that.
Everything in the game just feels smarter and more finished in Cricket 19. This is clearly a game made by cricket fans who are doing everything to create the joy of playing the old 'Shane Warne Cricket '99'. The cut-scenes have been smartened up, for example – when you get hit for a few runs the captain will come over and calm you down as you walk back to your mark; the stadiums and crowds look as detailed as we've seen and the batsmen and bowler animations are also more lifelike than ever before.
In terms of gameplay, the AI has been boosted to be more situationally-aware with shot selection, running and to a lesser-extent the bowlers playing to the state of the game. As a bowler myself, it now feels possible to can get a wicket with a well-executed delivery rather than just chance or a rash shot.
I got a particular buzz bowling a cross seam delivery, with a touch extra pace which caused a variation in the bounce that led to an edge being was caught behind – it was a satisfying cricket moment that had been lacking in games until now.  Edges overall are more possible, which is a nice addition however it still feels like the fielders bounce between covering too much ground chasing a high ball, and not enough ground chasing a shot along the ground.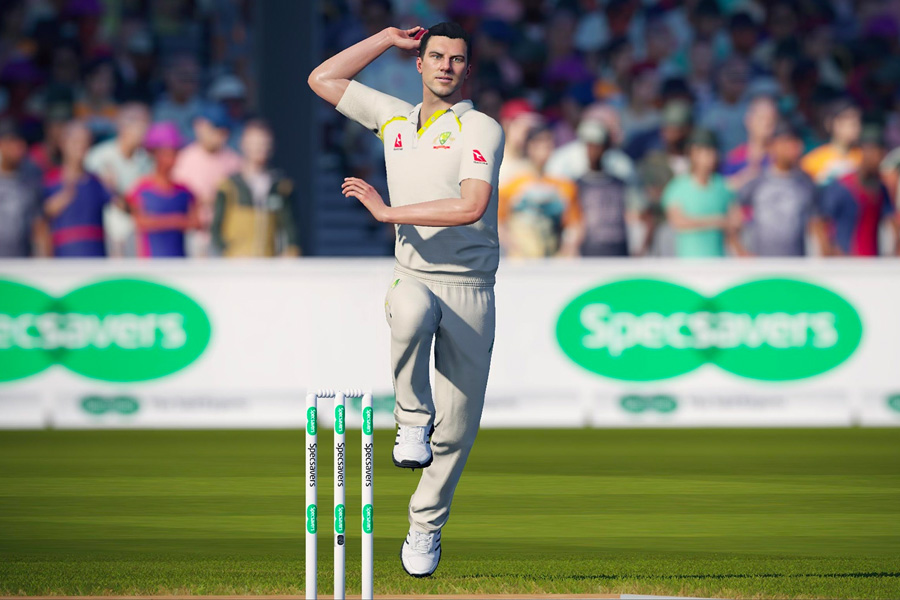 The sound and commentary are like recent versions (except the aforementioned rock-heavy soundtrack). Commentary is again headlined by Michael Slater who will offer more relevant commentary for example when I was batting and needed six off the last ball, he called that. Although with the focus on men's and women's sides the commentators say 'they' as opposed to 'he or she' which takes you out of the moment (Slatts also failed to talk about his recent snafu where he was kicked off a plane, but I suspect that will come in future patches).
There is fun meaty music when you hit a four or a six in the relevant modes, while for reasons largely beyond my understanding there is a large rotation of ground announcers which I guess keep each game sounding fresh.
For replayability, there are plenty of different modes to get stuck into, and this is where Big Ant have spent some time in the off-season.  Along with the men's and women's ASHES Modes, there are any matter of formatted competitions you can play in. Here Australia takes the honours, with fully-licensed state-based franchise but no Big Bash teams which is a shame, but I guess to do with Big Ant's focus on the BBL in spin-off games.
The main new addition, however, is a 'situational mode' which allows you to jump into a game at any given situation and see if you can finish it off. There are a number of scenarios in the box but the real money comes from the ability to download user-created scenarios meaning you have an unlimited number of scenarios to play out (I'm yet to create the Michael Bevan four off the last ball against the West Indies at the SCG event – but mostly because it'd take longer to set up than complete – but it's all possible).
Career mode also has a new perk-based reward system to alter your player's focus as you go along any one of its maximum 20-year career and with the online games as well, there is no shortage of reasons to keep coming up.
In terms of design, there are the major Australian stadiums, the five English Ashes stadiums, as well as a host of other clearly themed but not licensed stadiums from around the world. (I'd like to give a brief shout out to Big Ant here for including the mighty Coffs Harbour Stadium, which is where I grew up on the New South Wales mid-north coast. I have no idea why it got a call-up, with its capacity of about 2,500, but it did and for that, I will forever hold this game close to my heart.)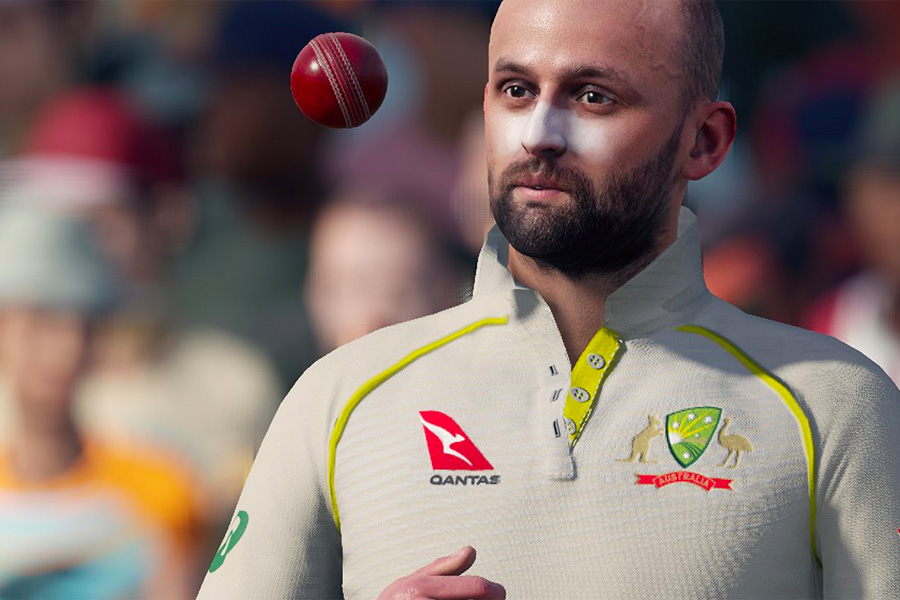 Licensed player animations are great, with clear likenesses of Nathan Lyon, Aaron Finch, Stuart Broad, et al but it does drop away – Trent Copeland from NSW was thrilled to see he had switched from a brunette to a blonde and packed on some kilos in the gym. Out of the box all the other test playing nations are unlicensed, but once again the Community sweeps in quickly and you can have the proper names, stats, bats and kits installed and ready to go within minutes.
Overall – Cricket 19 is the best cricket game ever made even if it won't reach the cult status of a 'SNES Cricket.' For sports games on the market right now, if 'MLB The Show' is making a century in the Boxing Day test, Cricket 19 is making a century in the Sheffield Shield Final (at Coffs Harbour Stadium). It may not have the budget to deliver to the level of American franchises, but what it does do it does right.
It's the best looking, most complete cricket game to date and is even more ambitious than it probably needs to be. You can see where they are going with the franchise and the strides made and it's all good stuff. Casual cricket fans will find it fun and accessible, while those who love their cricket it will keep you coming back for more.
8/10
The PlayStation 4 version was used for this review – with the code provided by the publisher.