12 Massive PS5 Game Announcements You May Have Missed
It's been a long couple months of Sony drip-feeding us info but, finally, we've got some concrete details on the PS5. In a global showcase last night, Sony revealed everything you need to know about the PlayStation 5, including its release date, price and a slew of launch games. To make things easy for you, we've put together a brief list of every big announcement from Sony's Playstation 5 showcase event.
Okay fellas, here you go.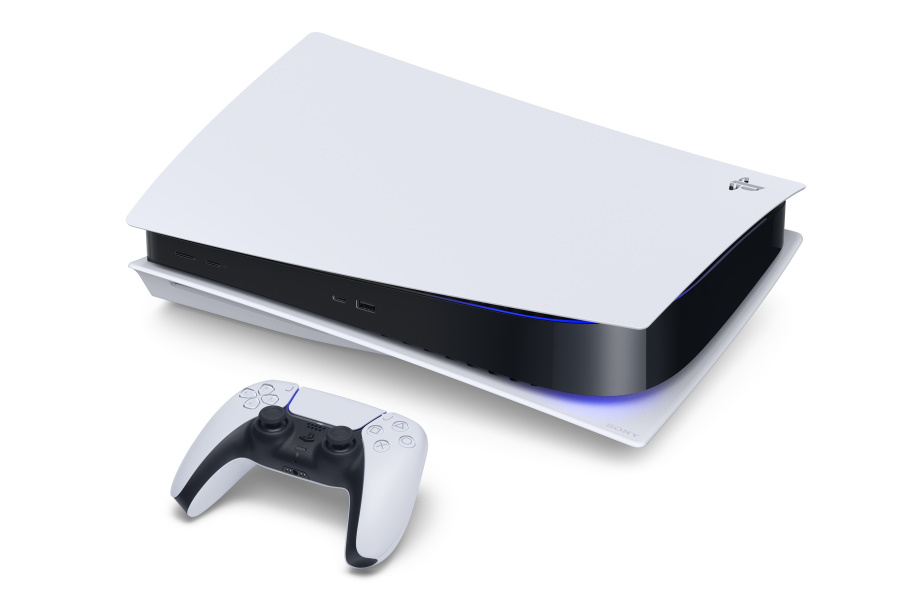 Price: The PS5 officially costs AUD$749.95 and USD$499. There's also a PS5 Digital that'll be released without a disc drive. This will set you back a more modest AUD$599 or USD$399.
Release Date: 12, November 2020
Pre-Orders: Live now head here to order
1. Final Fantasy XVI
It's back! At the showcase Square Enix provided a first look at Final Fantasy XVI that'll be available on Playstation 5 and PC. There's still not a whole lot known about the title, but the trailer is everything we wanted and much much more. There's lots of serious talking about crusades and battles that we've never heard of, spliced in with a helluva a lot of monsters the size of mountains.
Final Fantasy XVI looks like a welcome return to the of the medieval fantasy genre that was prevalent in the earlier games. If anything, the 16th instalment is giving off big Game of Thrones or The Witcher vibes.
2. Spiderman: Miles Morales
It seems that Miles Morales, straight out of the Spiderverse, is making his videogame debut on the PS5. In a sick gameplay trailer, we see Miles saving his mother from an army of goons. Minions of a relatively unknown enemy called 'The Tinkerer', the goons seem to be after a mysterious material and it's up to Miles to stop them.
If the most recent Spiderman game is anything to go by we're in for a polished beat em up, with excellent combat inspired from the iconic Arkham Knight series. The Spiderverse hero demonstrates some typically agile Spidey fighting skills, plus some lightning-based quick attacks. Spiderman: Miles Morales looks like a standout launch title.
3. Hogwarts Legacy – A Harry Potter Inspired RPG
Yep. You read that right. A Harry Potter inspired RPG. For anyone who ever dreamed of heading to Hogwarts themselves your chance is finally here. Hogwarts Legacy is the latest game based in the Harry Potter universe and it looks wicked. Go to school, learn spells, fly broomsticks and choose whether you use your powers for good or evil.
In the past, Harry Potter games have been a bit hit or miss. Usually, the clunky combat got in the way of keeping up with a very streamlined and very well known story mode. Hogwarts Legacy looks like it'll be taking all the best parts of the wizarding world and combining it with the freedom of a true RPG.
4. New Call of Duty: Black Ops Cold War Trailer
Whilst this announcement isn't exactly 'news' it's still super exciting. The showcase event released another trailer from the upcoming Call of Duty Black Ops Cold War game due to be released the day after the PS5 on the 13th of November. In typical COD fashion, the trailer follows a tactical team as they hijack an airfield in an non-descript part of Turkey. After a botched assassination attempt, your team storms the runway steals a truck and attempts to blow up a moving cargo plane.
There are snipers, grenades heaps of 'bad guys' and even an RC car. We're pretty confident that this will be a welcome addition to the already illustrious COD franchise.
5. Resident Evil: Village – Reviving a Franchise
"The bell tolls for us all… they're coming for us again". If this trailer doesn't give you the creeps then I don't know what will. A Deathly Hallows stylised animation tells a fable of a little girl who gets lost in the forest fetching berries for her father. What she finds, we can only guess to be a group of zombies ready to chow down on our tasty flesh.
Resident Evil may have lost its stride over the last couple years, but this looks like it could revamp the franchise to its former glory as the foremost horror video game. Fingers crossed.
6. God of War: Ragnarok
While there were massive full-length cinematic and gameplay trailers on offer, one major tidbit that caught our attention came late in the piece. A super short God of War: Ragnarok trailer closed out the event, giving us a sneak peek at what is potentially coming in 2021. Do with that as you please.
7. Devil May Cry 5: PS5 Special Edition
In what may be their biggest gaming announcement of the night, Capcom released new info on a PS5 exclusive Devil May Cry 5: Special Edition. Upgrading the original game, you assume control of Vergil as he slices the sh*t out of demons in the typically stylised combat sequences.
We reckon there will be a lot of fans using peroxide to bleach their hair in the lead up to this release.
8. Oddworld: Soulstorm
Another franchise revival sees the return of Abe our Mudoken protagonist lead a bunch of downtrodden creatures through a dangerous underworld in search of their new home. The trailer is light on details but we're excited to see more soon.
9. Five Nights At Freddy's: Security Breach
Wowza, just when we thought there were no more franchises left to reboot they went and announced Five Night's At Freddy's: Security Breach. Another teaser, there's not a whole lot of info to go on here but we're guessing it'll have children across the world having nightmares of the creepy bear.
10. Demon Souls Remake
Big trolls, mysterious magi and a resurrected knight. The Demon Souls Remake looks like it'll be a helluva lot of fun for any fans of a good old school dungeon crawler. The gameplay and graphics look smooth and realistic. Prepare to lose a couple of hours sleep playing this one.
11. Fortnite on PS5
Running on the mighty Unreal engine, Fortnite looks super crisp on the new PS5. The trailer's short, but we know what to expect with Fortnite.
12. Deathloop – Two Birds One Stone Trailer
This pseudo-serious first-person shooter gives is a refreshing new addition to the PS5 game lineup. From the look of it, you play as a 60s style spy – think James Bond crossed with The Man From UNCLE – who uses a variety of wily powers to take down the goons and stop the evil scientists from some, presumably dastardly, scientific revelation.
The whole trailer is giving us a real retro Hitman vibe. Keep your eyes peeled for more info on Deathloop as it's revealed.
BONUS: PS Plus Brings Classics to the PS5
One of the best things about the PS5 is its backwards compatibility. Finally, you don't have to sacrifice your old library of games when upgrading consoles. The PS Plus collection that'll come with PS5 looks like it'll be preloaded with a bunch of wicked classic games. You'll spot Batman Arkham Knight, Battlefield 1, God of War, Until Dawn, The Last of Us Remastered and heaps more. If this doesn't get you across the line then nothing will.
That's all folks. Will you be copping the PS5 when it arrives on the 12 of November?