Bet Like Bond with These Luxury James Bond 007 Playing Cards
If you're looking for the highest quality playing cards, then you're looking for theory11. They make the best cards in the world and consult with magicians and movies on magic tricks and play. So when it came time to make a deck of premium playing cards inspired by James Bond and the twenty-fifth instalment to the franchise, theory11 was chosen.
You'll also like:
A New James Bond 007 Game is Coming From the Makers of 'Hitman'
Sean Connery's Original Bond Pistol is Up For Sale
James Bond's 'No Time To Die' Sunglasses Could Be Yours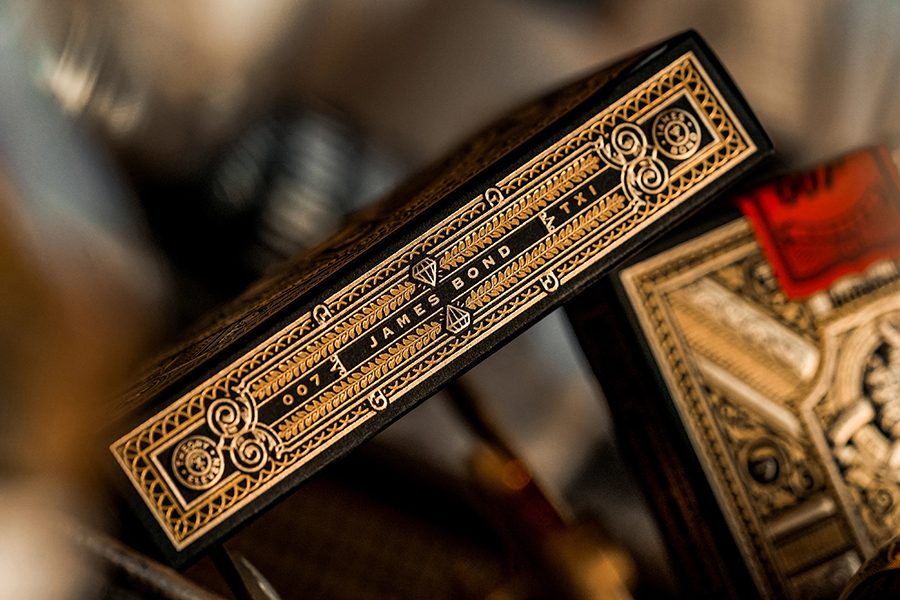 Much like Bond is always perfectly dressed, the James Bond Playing Cards also come in a perfectly tailored suit. Starting with the box, you'll be impressed by the superior quality. The box features a sculpted 3D emboss of the James Bond Family crest in black and with two layers of gold foil. The cards are dressed with custom artwork. The Ace of Spades, Joker, and court cards are all inspired by iconic weapons and gadgets from the 60 years of Bond films, including the pen grenade from GoldenEye, Bond's Walther PPK and the ski pole gun from The Spy Who Loved Me, and Jinx's knife from Die Another Day.
The back of the cards features the Bond family crest and the family motto: Orbis Non Sufficit. Perhaps best of all, the entire deck is priced at just USD$9.95. You can complete your James Bond card collection with the help of theory11 by picking up a deck of their Aristocrat 727 cards. These cards are almost exact replicas of the Aristocrat 727 Bank Note cards used in Goldfinger.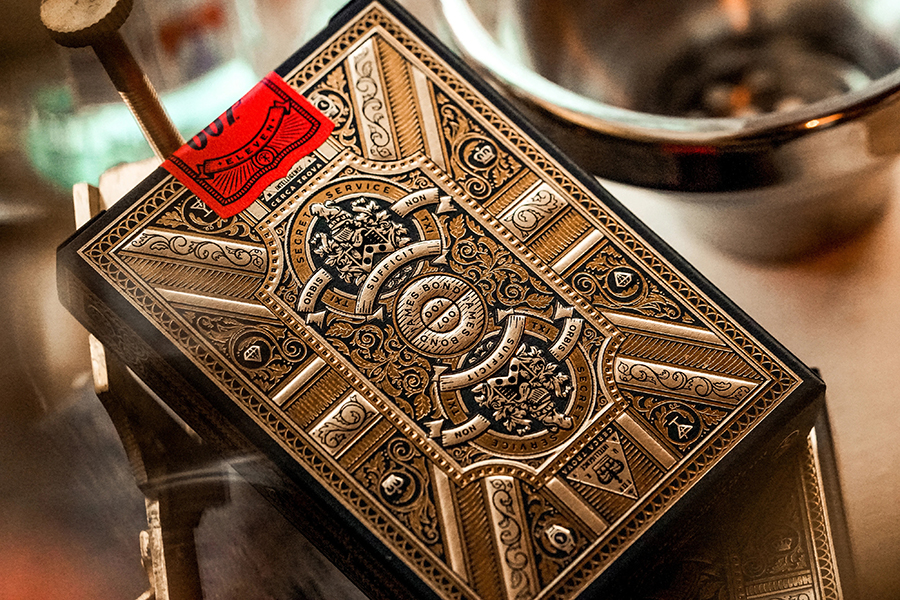 Playing cards are a part of the Bond mystique. Ian Fleming explained, "Bond has always been a gambler. He loved the dry riffle of the cards and the constant unemphatic drama of the quiet figures round the green tables. He liked the solid, studied comfort of card-rooms and casinos, the well-padded arms of the chairs, the glass of champagne or whiskey at the elbow, the quiet unhurried attention of good servants.
He was amused by the impartiality of the roulette ball and of the playing cards—and their eternal bias. Above all, he liked it that everything was one's own fault. There was only oneself to praise or blame. Luck was a servant and not a master." You can create your own Bond casino experience with a set of cards that is worthy of the Bond name. From Baccarat—you'll need six or eight decks for this game—to no-limit Texas Hold 'Em, you can play just like he did.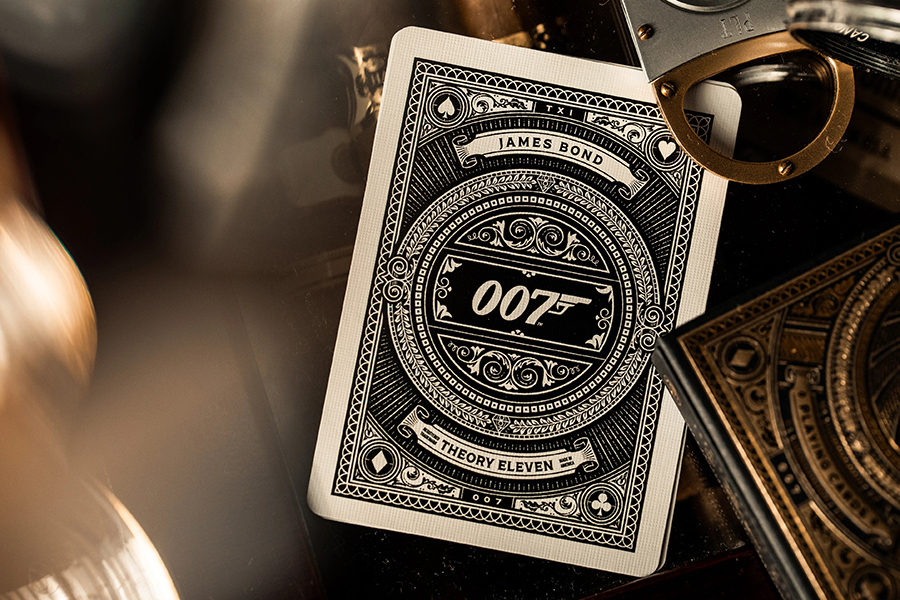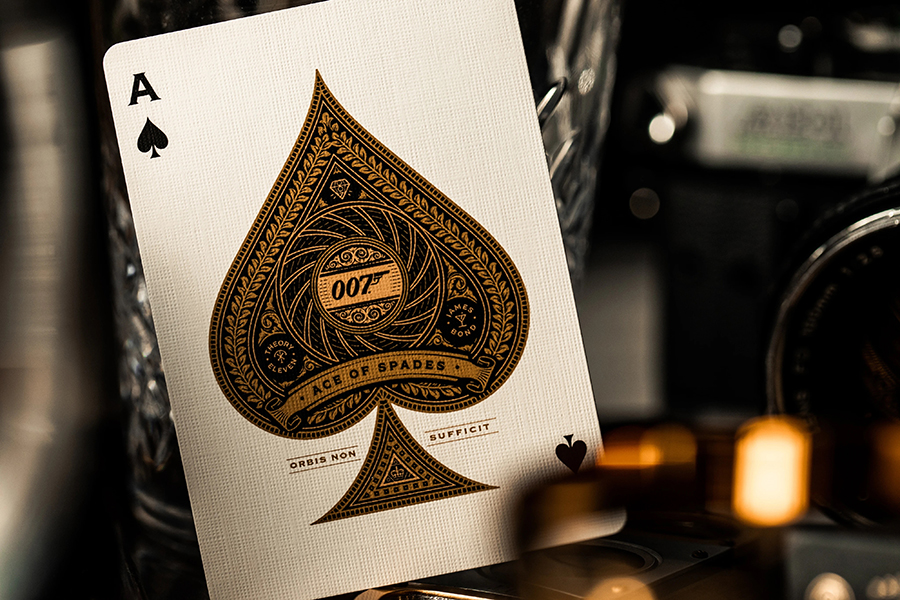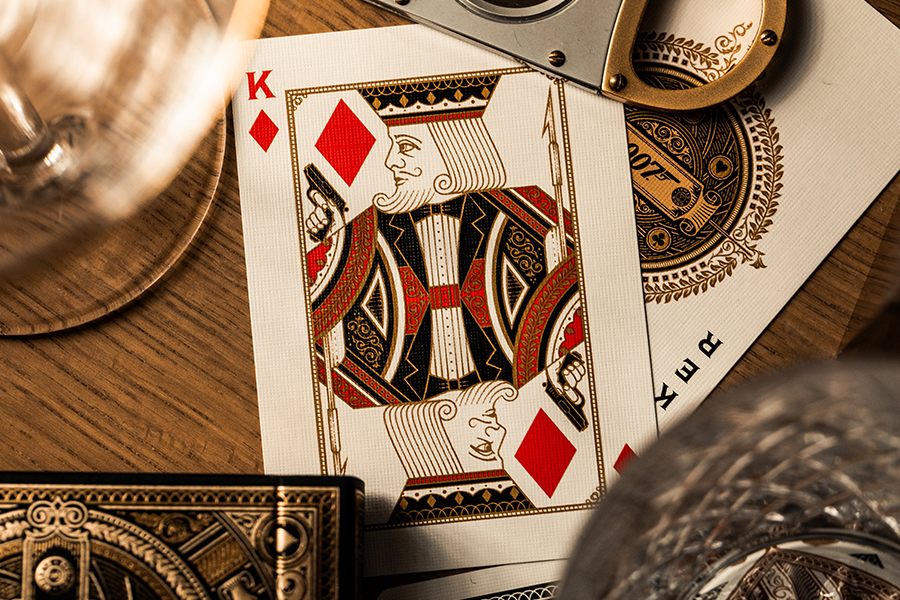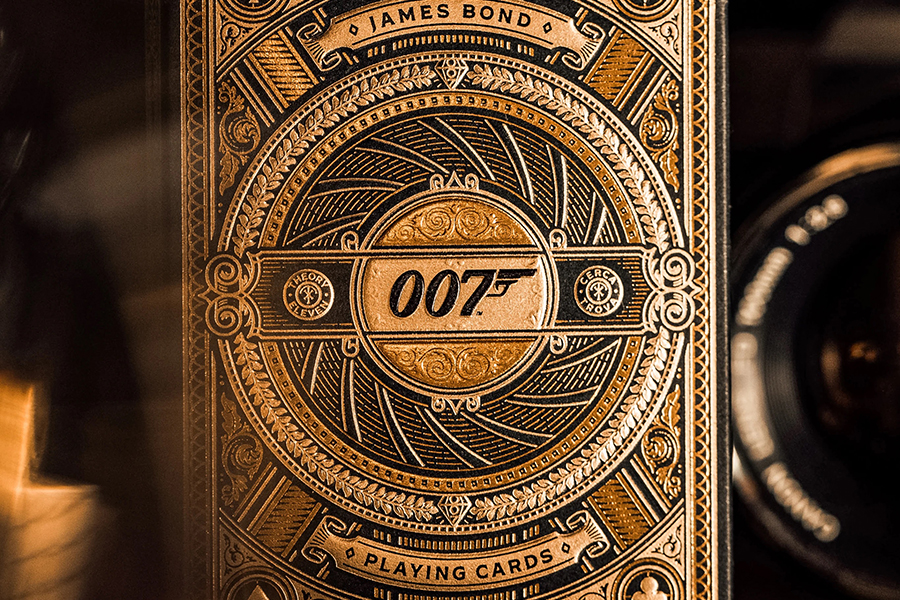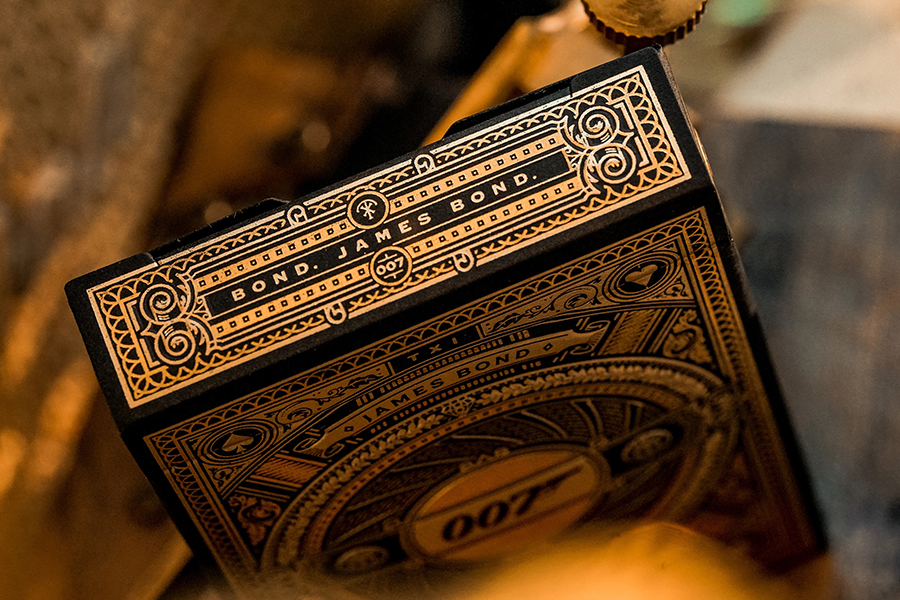 You'll also like:
A New James Bond 007 Game is Coming From the Makers of 'Hitman'
Sean Connery's Original Bond Pistol is Up For Sale
James Bond's 'No Time To Die' Sunglasses Could Be Yours