Lenovo's New Legion Go is A High-Performance Nintendo Switch Alternative
Valve's Steam Deck's remarkable success has ignited a significant surge in the PC gaming handheld market, leading to a flurry of companies entering the arena. Lenovo is the latest player to step up to the plate, unveiling their first Windows-powered gaming handheld, the Legion Go, to "give gamers more freedom to game however—and wherever—they want."  The recent boom in the PC gaming handheld sector is not without reason, as these portable consoles boast the horsepower to run demanding Triple-A titles while offering gaming enthusiasts the freedom to game from almost anywhere. 
RELATED: 'Budget Gamers Dream': New Lenovo LOQ Series is Capable and Cost Effective
Lenovo, leveraging its flagship Legion brand, has now introduced the Legion Go handheld, which combines the best bits from existing gaming handhelds and even has support for FPS gaming, making it perfect for PC gaming buffs. Essentially, the Legion Go is a Windows-powered Nintendo Switch, complete with detachable controllers just like the Switch's.
However, unlike the Switch's Joy-Cons, the Legion TrueStrike controllers function differently. Specifically, only the right controller doubles as a mouse to boost gaming speed, especially in first-person shooters. When used separately, a controller base (which comes in the box) converts the right controller into a vertical mouse-like device, while Legion Go's built-in stand keeps its display upright.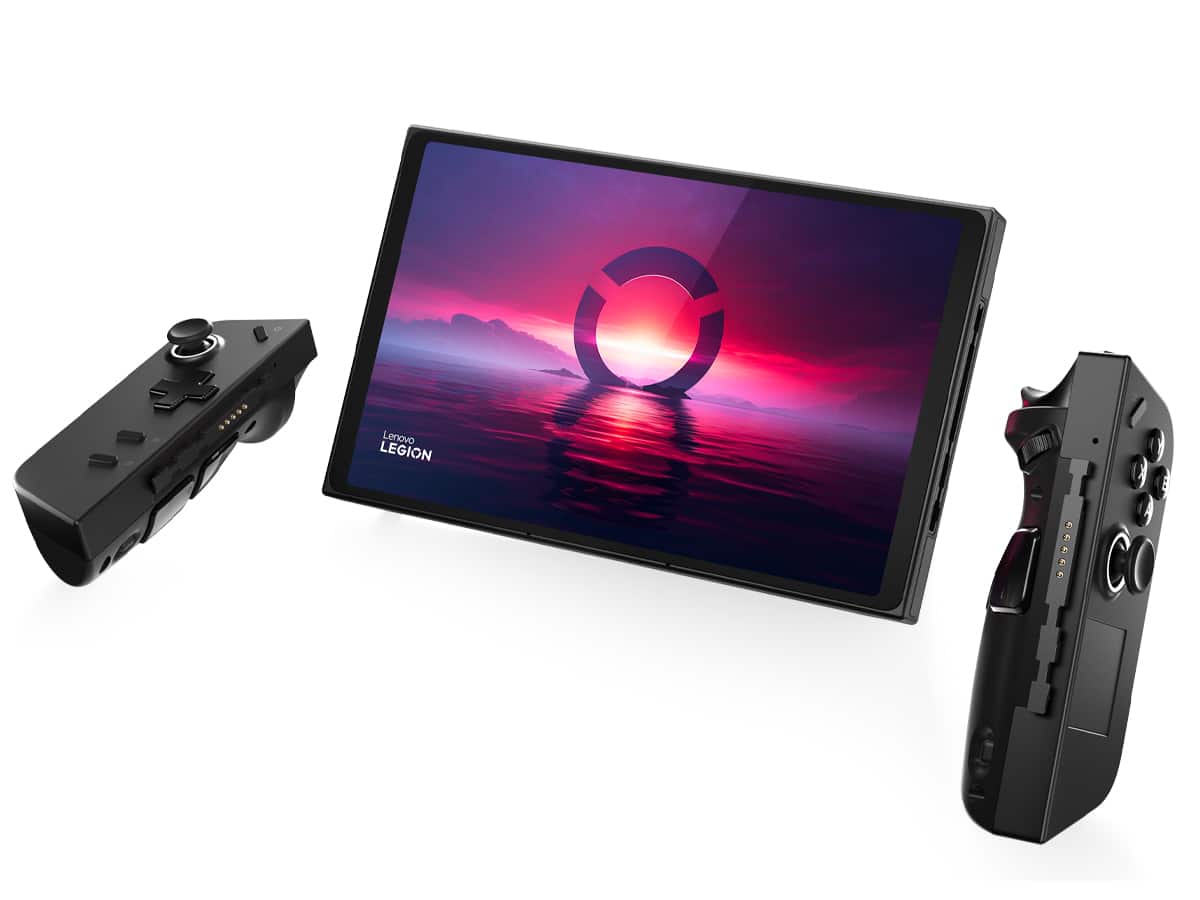 The Legion Go boasts a massive 8.8-inch QHD Plus 16:10 Lenovo PureSight gaming display, offering both size and quality. The screen can be dialled up to an impressive 500 nits of brightness and showcases a remarkable 97% DCI-P3 colour gamut. What's even better is that the display can adapt to your playstyle and situation, offering a range of resolutions from 1600p down to 800p. A
Additionally, you can enjoy buttery-smooth gaming with refresh rates of both 144Hz and 60Hz. Under the hood, it packs an AMD Ryzen Z1 Extreme processor paired with up to 16GB of speedy LPDDR5X RAM running at 7500Mhz. Plus, when it comes to storage, the Legion Go doesn't skimp, offering up to a generous 1TB PCIe Gen4 SSD for all your games, with the bonus of a micro-SD slot that supports up to an additional 2TB of storage.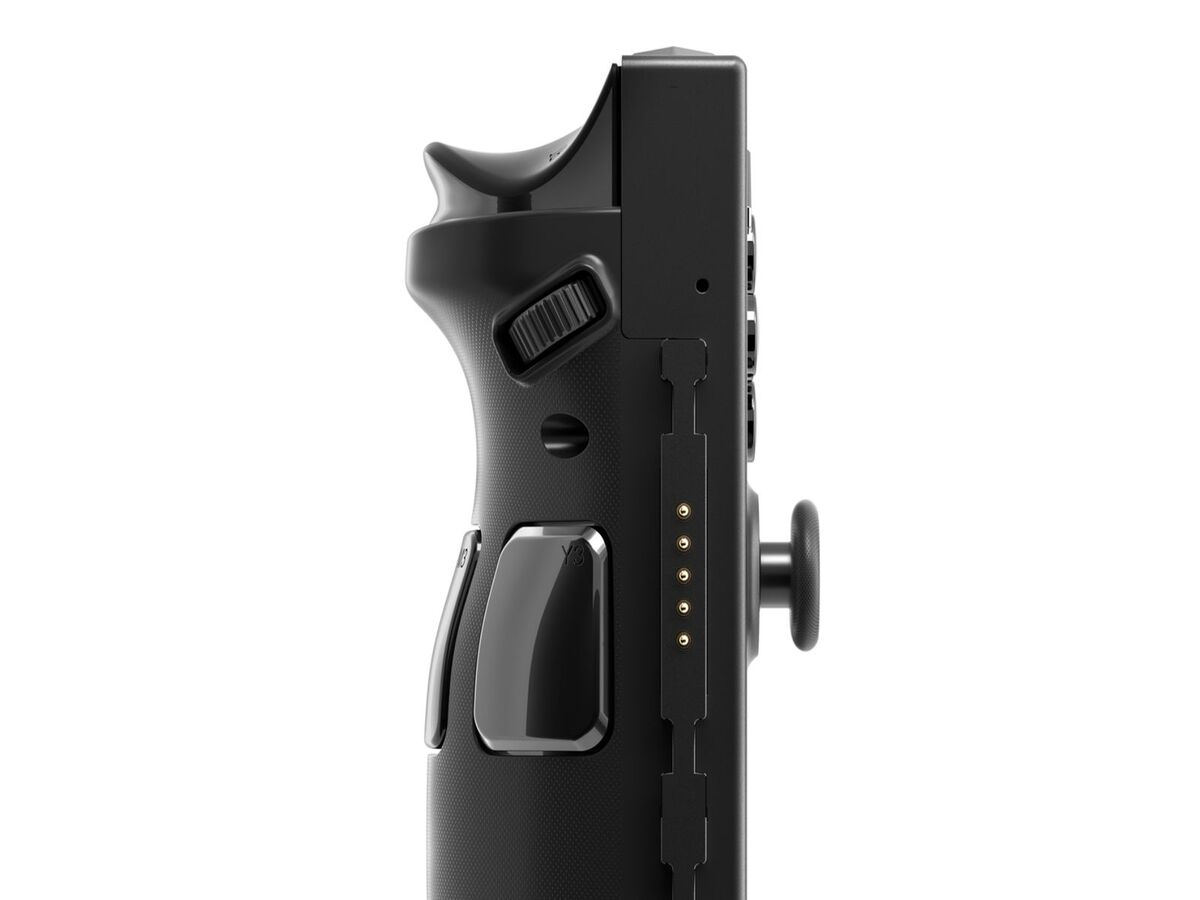 The Legion Go's detachable controllers feature Hall effect joysticks, ensuring zero joystick drift and minimal dead zones for peak responsiveness and accuracy during intense gaming sessions. They also come equipped with a generous selection of buttons, such as a touchpad, 10 customizable shoulder triggers, and a convenient scroll wheel. Taking it up a notch, Lenovo has introduced a controller base module that magnetically attaches to the right controller, enabling you to set it down and use it as a mouse. The right controller even features an optical sensor at the bottom, thus enabling it to mimic the functionality of a real mouse.
For those extended gaming sessions, the handheld offers effective cooling through a dedicated thermal cooling system featuring a liquid polymer blade fan. This fan operates at a maximum noise level of just 25dB while efficiently managing 25W of total graphics power (TGP). In terms of connectivity, you'll find two USB-Type C ports that support USB 4.0, DisplayPort 1.4, and Power Delivery 3.0, alongside a convenient microSD slot and a standard 3.5mm audio jack. Moreover, the Legion Go boasts top-notch connectivity with Wi-Fi 6E and Bluetooth 5.2 capabilities.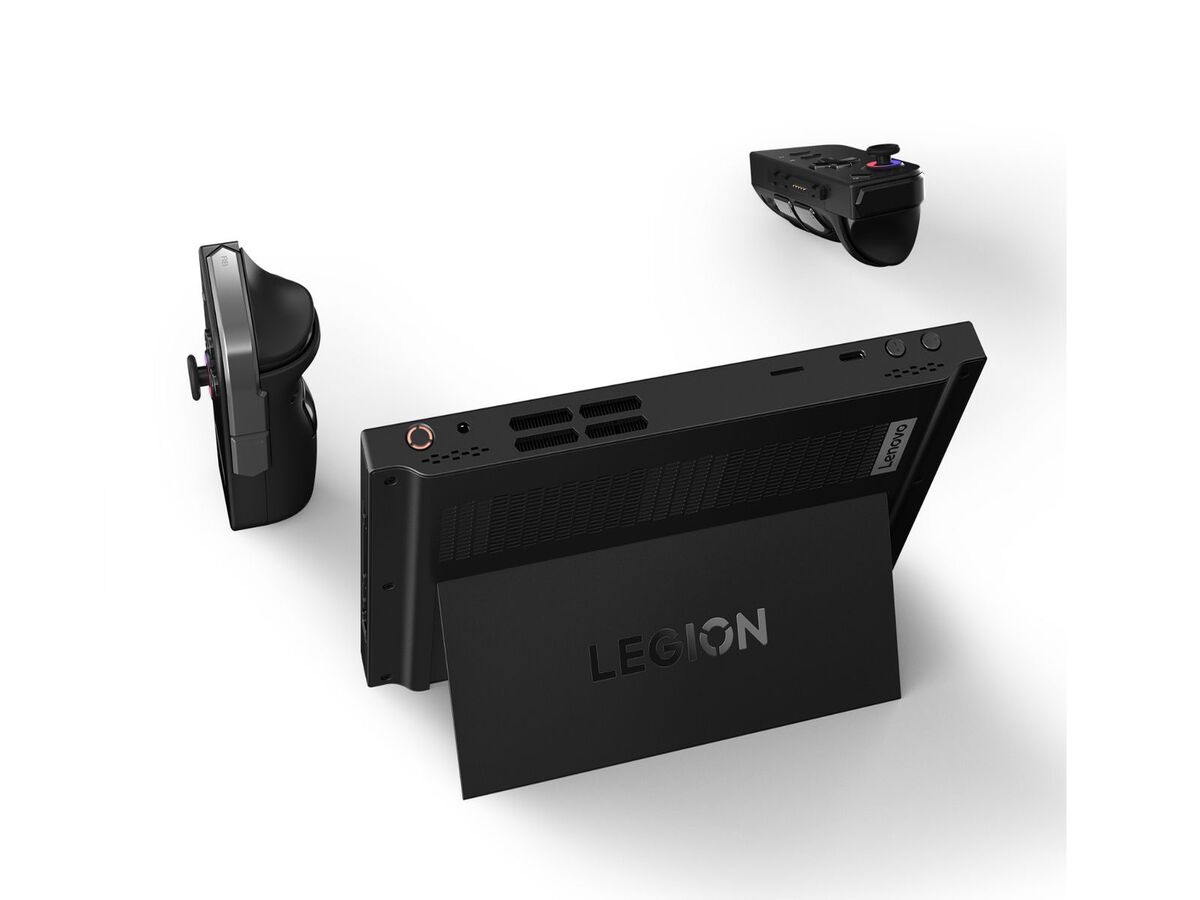 The Legion Go gets all its juice from a two-cell 49.2Wh battery, which supports fast charging, ensuring a 0-70% charge in just 30 minutes. Additionally, it offers a power bypass mode for gaming while plugged in, helping to preserve the battery. Lenovo includes a 65W PD charger in the package for your convenience. On the software front, the Legion Go runs Windows 11 Home with a unique overlay known as Legion Space. This serves as the hub for all your games and launchers, making it easy to access your gaming library.
As an added bonus, Lenovo is sweetening the deal by including a complimentary three-month subscription to Xbox Game Pass Ultimate with every Legion Go handheld purchase. The Lenovo Legion Go is expected to be available in late October 2023 starting at AUD $1399.