More Details Announced about Japan's Super Mario World
More details are coming out about Super Nintendo World. Universal Studios' planned expansion in Japan will be themed after Super Mario and will feature details that gamers will love. The expansion is set to open ahead of the 2020 Tokyo Olympics as a part of Universal's park in Osaka.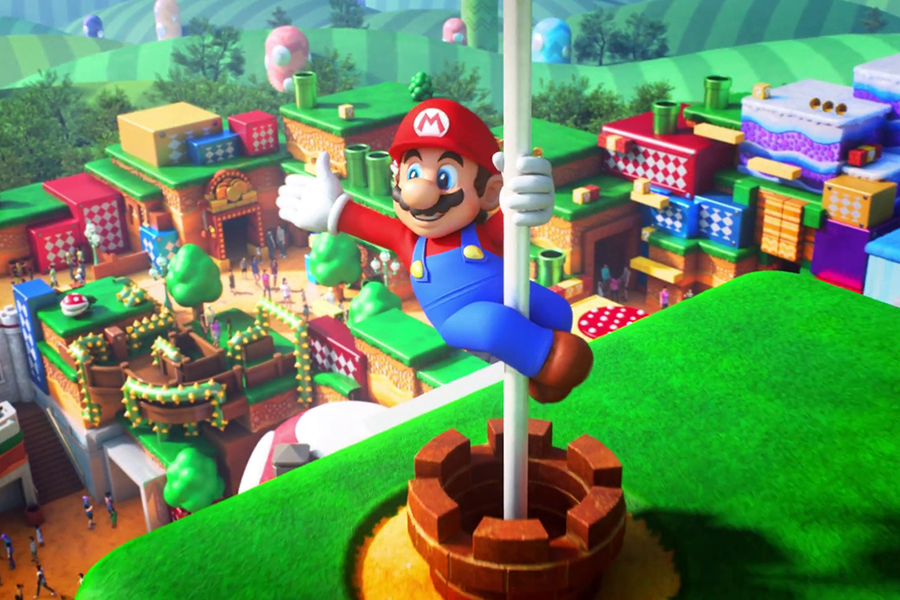 One of the details to come out is that the park will use wearable wrist bands called "Power Up Bands" that sync with an app on your smartphone. The band tracks digital activities while you walk around the park and will let you collect digital coins. Park attendees can compete with each other to see who can collect the most coins. According to Thierry Coup, the chief creative officer for Universal Creative, which is the division of Universal Parks & Resorts responsible for theme park design, Super Nintendo World will be a "life-size, living video game." The app provides a game-style overhead map to find attractions. You can also create a profile in the app and save it for unlocking achievements. There are even rumors that you will someday be able to redeem all those coins you collect for some type of reward.
Super Nintendo World will use tech + smartphone app? Wearable wrist bands called the "Power Up Band" will make you feel like you're part of the game world ? You can collect digital coins and compete with others #SuperNintendoWorld #MarioKart pic.twitter.com/ltloaNqCCE

— Kurumi Mori (@rumireports) January 14, 2020
For those who doubt that they'll ever be able to get to Japan to visit the park, Coup also announced that after the opening in Osaka, Universal will open companion parks in US sites, including Hollywood, California, and Orlando, Florida. Singapore will also see a Super Nintendo Land. No word on timetables yet, but at least there's hope that you'll be able to experience it elsewhere as well.
"A life-size, living video game" — Thierry Coup shows us the new app used to enjoy Super Nintendo World with a wrist band, touting an interactive experience #Nintendo pic.twitter.com/n468l5elnO

— Kurumi Mori (@rumireports) January 14, 2020
Outside of the bands, there isn't much else to go on for what will be in the park. A real-world Mario Kart ride has been confirmed, and artists Galantis and Charli XCX collaborated on the official Super Nintendo World theme song, called "We Are Born to Play."