Movember's MONOPOLY Street Art Edition Gets Reimagined Again
When you pass GO! this November, you don't just get $200 in Monopoly money. You get a limited edition street merch capsule celebrating Aussie street art and men's mental health. With limited edition t-shirts and totes available to buy and wear, all of the proceeds will go directly to raise much-needed funds and awareness for men's health charity Movember.
Whether you have a Mo, had a Mo, or no Mo at all, roll the dice with Monopoly and celebrate some art with some heart. It's Monopoly Movember edition!
You'll Also Like:
Movember's $3.5 Million Challenge to Battle the Isolation Blues
Victoria Bitter & Volley Collab for the Ultimate Shoey
Go Back to Basics with SANVT Sustainable Luxury Essentials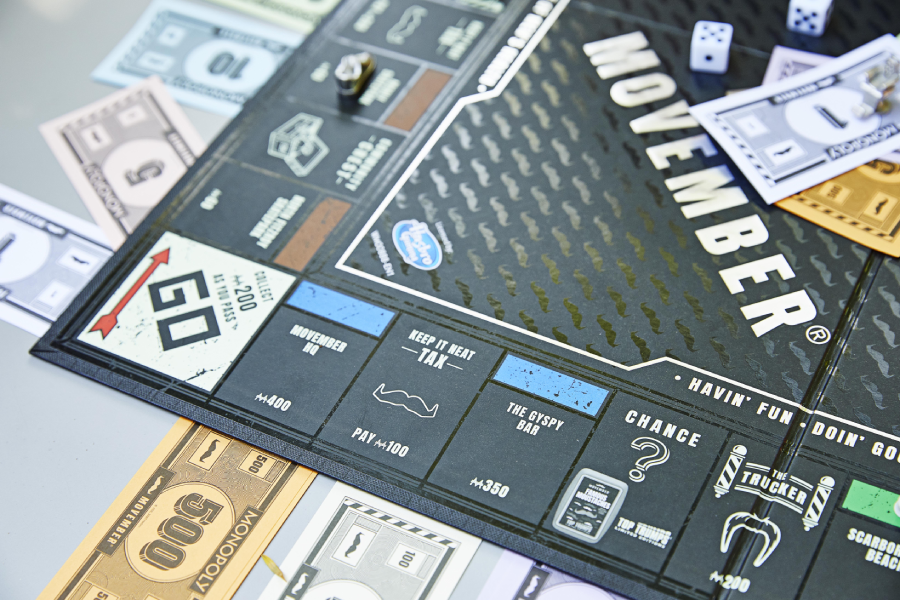 Earlier this month, Monopoly called up some of the boys to present their unique reimagining of Mr Monopoly. Five Aussie street artists descended upon the streets of Old Kent Road, Picadilly Square, and of course, Mayfair to give the boardgame a different kind of makeover. Like a bare wall begging to be something more, artists demonstrated their signature styles.
With inspiration from "Australiana suburbia and the natural world," the boys got to work with some pretty sick pieces. Once all the paint was settled, Movember then auctioned off the finished artworks to raise money for men's mental health and suicide prevention programs.
Of those paintings sold, two of the artists – HA-HA (Regan Tamanuiaka) and Movember's Travis Garone (also co-founder of cult streetwear label Doomsday) – will now be released as limited edition t-shirts and totes, produced by the independent Aussie label Mitch Dowd. Made from 100 per cent cotton, every bit of merch is designed and printed in Melbourne.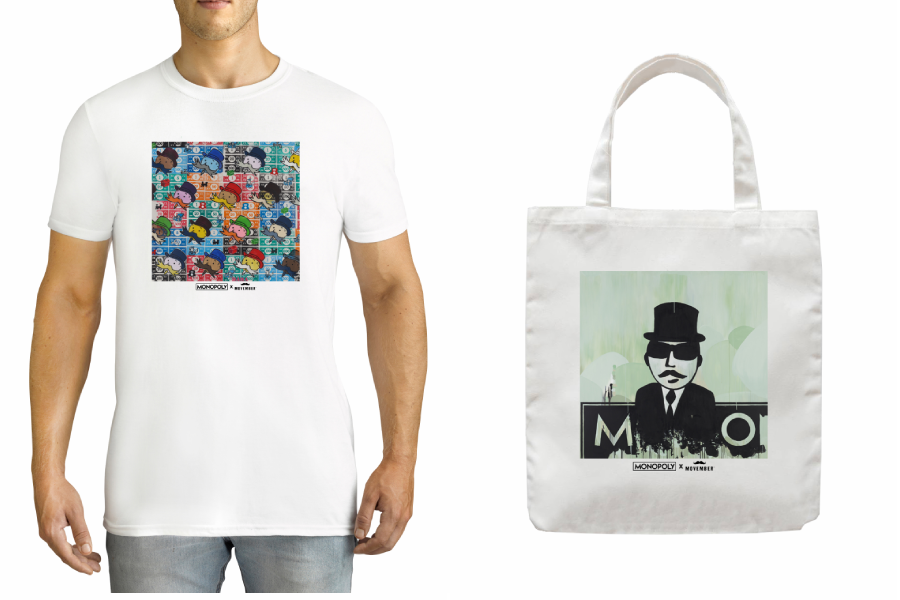 Bringing Mr Monopoly into the modern age with a one-off reimagining, using black ink and acrylic on canvas, Travis is both "excited and honoured to have my art hanging alongside the work of such a talented crew of the country's top street artists."
Going above and beyond the call of duty, these Movember Monopoly pieces "represent the chance to own a piece of Australian history," according to old mate Travis. So why not pick up a tee for $39.95 or a tote for just $14.95. They're available online right now. There's also the special Movember Monopoly Edition exclusively at BIG W, with $5 from every purchase going towards the cause.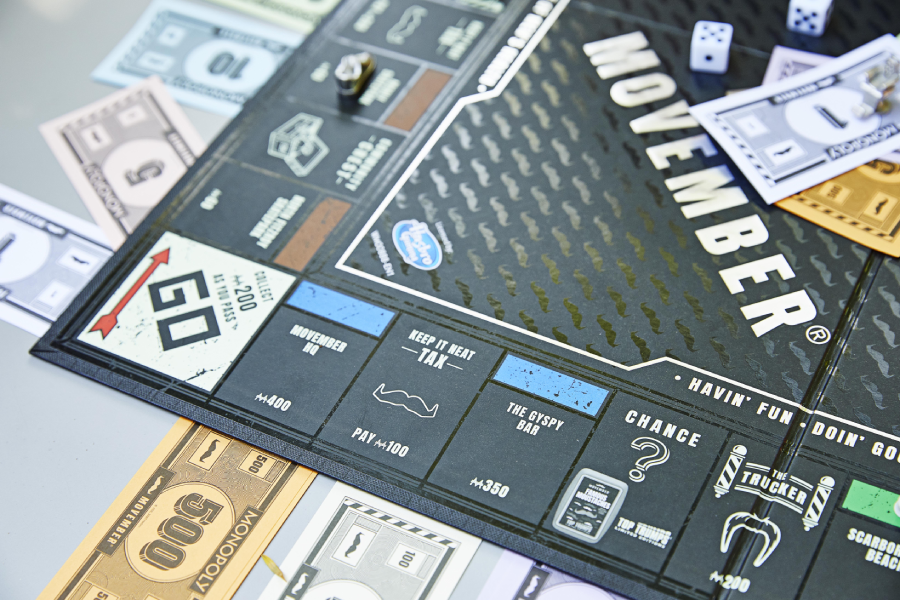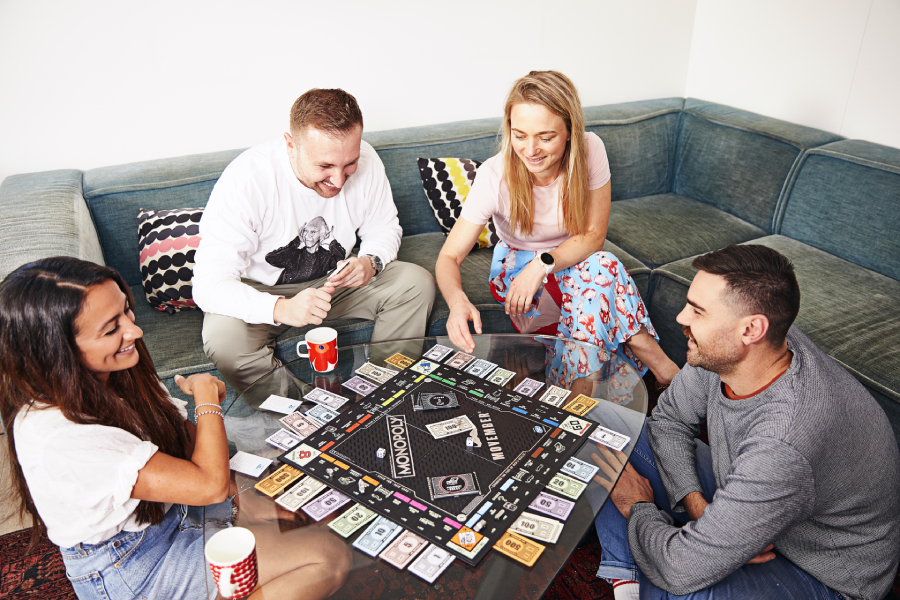 You'll Also Like:
Movember's $3.5 Million Challenge to Battle the Isolation Blues
Victoria Bitter & Volley Collab for the Ultimate Shoey
Go Back to Basics with SANVT Sustainable Luxury Essentials