NBA 2K24 MyTEAM Revealed: Auction House Removed
The release of NBA 2K24 will see MyTEAM return with a New Player Market that replaces the Auction House. Rewards systems have been reworked throughout the game mode with token updates, new ways to earn XP (no more agenda XP), crossplay, and top-tier rewards for those who purchase the season pass. These rewards join sweeping changes to coach, shoe cards, and a new game mode called 'Salary Cap' that replaces Limited and Draft modes.
This going to be the biggest year of MyTeam yet and we wouldn't be surprised if this game mode kept players entertained throughout the year.
RELATED: Samsung Brings Gaming Hub Down Under for Instant Access to Your Favourites.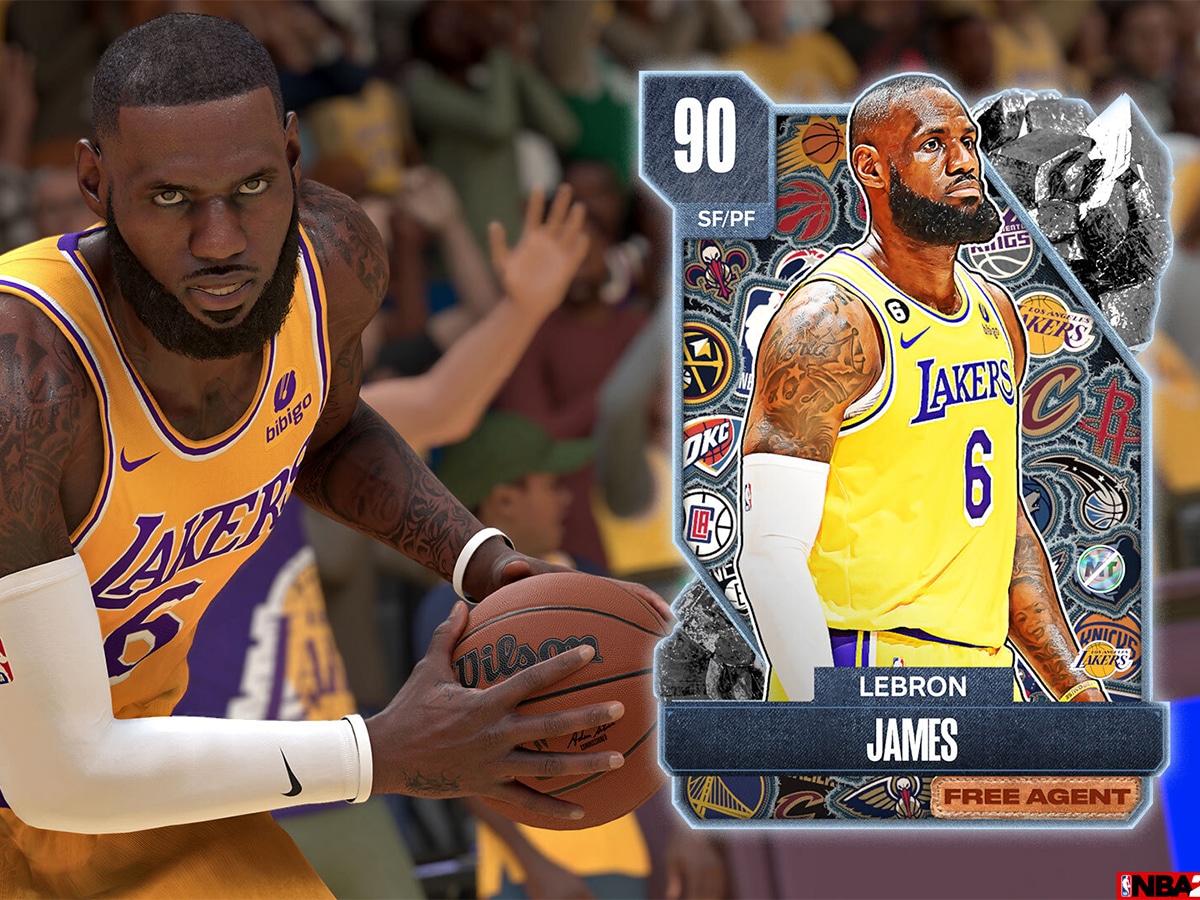 Auction House Gone, New Player Market In
The biggest change to MyTEAM for NBA 2K24 is the removal of the Auction House. While this has the potential to balance the game with most Player Cards (except season, mode, and other player reward cards) now available for purchase by VC or MTP, it also has the potential to make this year's game more 'pay-to-win' than ever with NBA 2K having complete control of card values through supply and demand.
More importantly, the removal of the Auction House will stop all third-party sales of virtual currencies off the platform. This was a rampant issue where MT could be bought for much less than the equivalent amount of VC online. Player prices skyrocketed because of this and many became unobtainable for those not willing to risk their account and break the terms of service.
The New Player Market will introduce a 'Deal of the Day' system where different released Player Cards will be discounted each day.
You can sell players for MTP with some day-one Ruby Player Cards (like #2KDAY Patrick Ewing) worth more than 25,000 MTP. This value can be increased by grading the card e.g. receiving a "Flawless" 10 will dramatically increase the sell value of your Player Card and a holographic card will bring a 4x multiplier to that Player Card's sell value. You can also re-grade your card three times to achieve that "Flawless" 10.
On the flip side, released cards will begin to have their values reduced three weeks after they are released with the exception of '24 NBA: Series 1 cards.
Speaking of 'pay-to-win' let's talk about packs. Unsurprisingly, there will be more Equal Chance and Option Packs included with new releases and a new Prime Box. This box will guarantee a top-tier player from that release, as well as multiple Equal Chance, Option Packs, and a Hall of Fame badge in each Prime Box. Pack odds have also been increased across the board.
MyTEAM Point and Value Have Been Increased
To balance the drastic increase in 'pay-to-win' packs, odds, and currencies. NBA 2K24 MyTEAM will introduce a new currency MyTEAM Points (MTP) with increased earn rates ("basically doubled") for all modes.
Alongside MTP it's much easier to make XP as well (now shared across MyTEAM and MyCAREER). All you have to do to earn XP is play games. With double XP Limited-Time Events and 2XP Coins are also available in MyTEAM for the first time ever.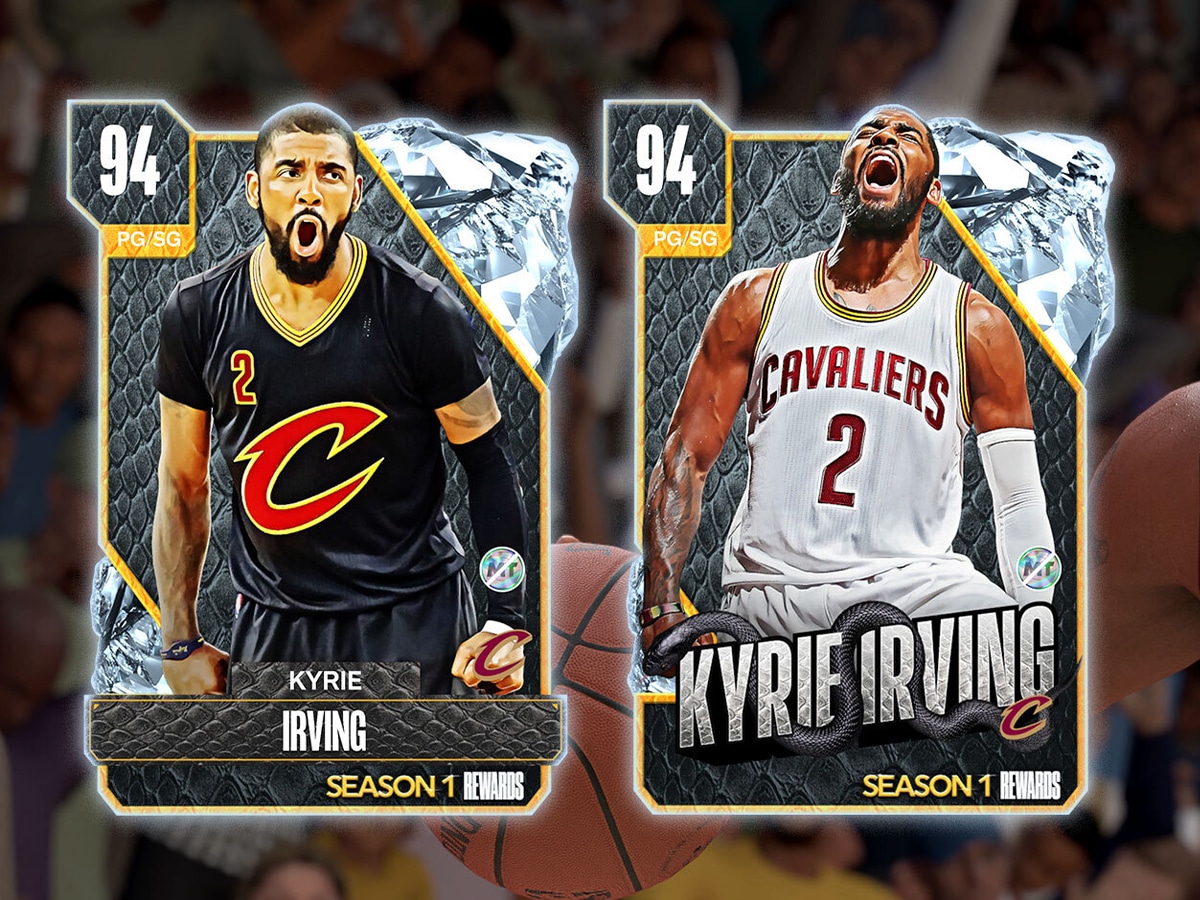 NBA 2K24 MyTEAM Season 1 Rewards
These are the rewards 'Free Pass' players will be playing for in Season 1 of NBA 2K24 MyTEAM.
Level 1: LeBron James Free Agent
Level 40: Diamond Kyrie Irving
Ultimate Reward: Diamond Brandon Roy
Level 2-39: Emerald Kevin Garnett
Level 2-39: Emerald Jordan Clarkson
Level 2-39: Sapphire Vlade Divac
Level 2-39: Ruby Bradley Beal
Level 2-39: Amethyst Magic Johnson (at centre position)
Level 2-39: Prize Ball Cards
Level 2-39: Rise up the season ascension board
Level 2-39: Get season-themed cosmetics
Level 2-39: 2XP coins
Those who are paying money for the 'Pro Pass' or 'Hall of Fame Pass' in season 1 of NBA 2K24 MyTEAM will also get a special alternate artwork version of Diamond Kyrie Irving, more 2XP Coins, more Ascension Picks, as well as 20K MTP, 45K VC, and additional choices from the Season 1 Hall of Fame Option Pack.
He'll join 450 other players available in Season 1, where Amethyst Bam Adebayo and Amethyst Jamal Murray can be had for completing the East and Western Conference collections. Grind for both and a Pink Diamond Michael Malone Coach Card will be yours with powerful boosts. Collect 500 players in Season 1 and you'll be rewarded with Diamond Shawn Marion and plenty of Hall of Fame Badge Cards along the way.
Token market players include Sapphire Franz Wagner, Ruby Darrell Griffith, and Amethyst Tom Gugliotta. All of these players are required to complete the collection for Diamond Brandon Roy. Tokens now expire at the end of each season.
Kobe Bryant has already been confirmed as the top reward in the Collector Level and players will be able to reach this milestone in April, during Season 6.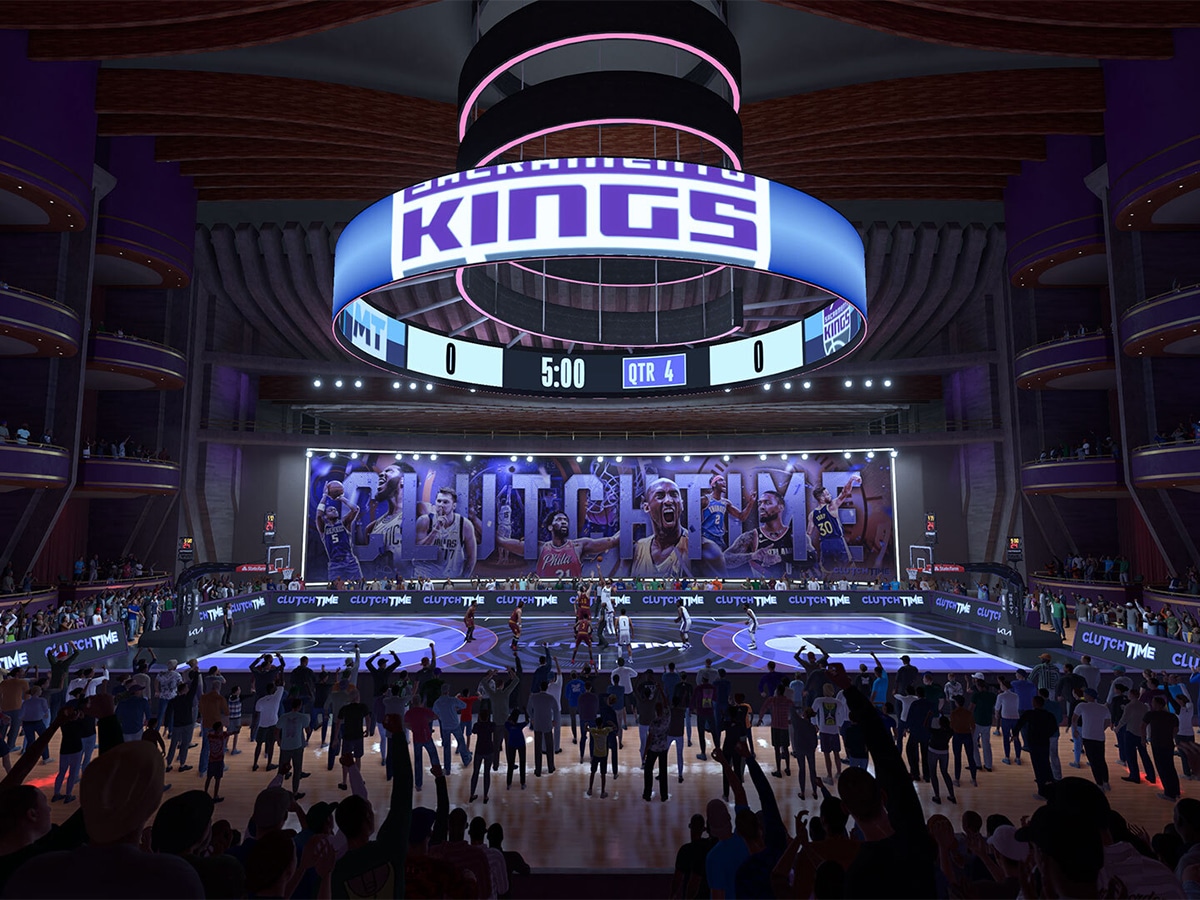 New Rewards for MyTEAM Game Modes
The rewards system has been revamped for MyTEAM game modes with mini-games no longer associated with specific rewards e.g. the Door Game could appear in Triple Threat Online, Ball Drops in Clutch Time, Ascension in Triple Threat Single Player, Wheel Spins in Unlimited, or even Vault in Clutch Time Online. Thankfully, the mode will tell you what you're playing for before you start the game and waste any time.
As agendas no longer give you XP they'll be used to group cards together and create Player Reward Cards for Seasonal and Event Agendas.
Salary Cap Game Mode Returns, Limited Leaves
The Salary Cap game mode will replace Limited and Draft modes in NBA 2K24. In this mode, players will be assigned a salary cap based on each individual card's usage. This salary limit remains constant for the two-week round, but the individual salaries of players will fluctuate multiple times each week.
Games will be played in a two-half game setup. The first half will be played over a normal 6-minute period, trying to build the biggest lead you can. And the second half the game changes to a fixed score ending, similar to how the recent All-Star game – 24 points added to the leading score at the half. Whoever reaches that fixed score first will win.
You'll also like: