Need for Speed: Payback is Extremely Fast and Furious
On its surface, Need for Speed: Payback is a street racer seemingly inspired by the early Fast & Furious films. But once you accelerate beyond the city streets and cringe-worthy clichés, you'll discover a deep and diverse racer that wants to appeal to each and every car enthusiast. Man of Many traveled to Gothenburg, Sweden to go hands-on with Need for Speed: Payback and find out what inspired the team at Ghost Games.
Whether you're weaving an Aston Martin DB11 through the tight streets of Silver Rock, evading a police pursuit or just exploring the dunes of Liberty Desert in a Land Rover Defender 110, Need for Speed: Payback has a lot to offer. You're looking at over 50 unlockable vehicles spread across 5 classes of events: Race, Off-Road, Drift, Drag, and Runner – each offering unique challenges. The first 4 should be self-explanatory while Runner is about evading the cops in some of the game's beefier vehicles.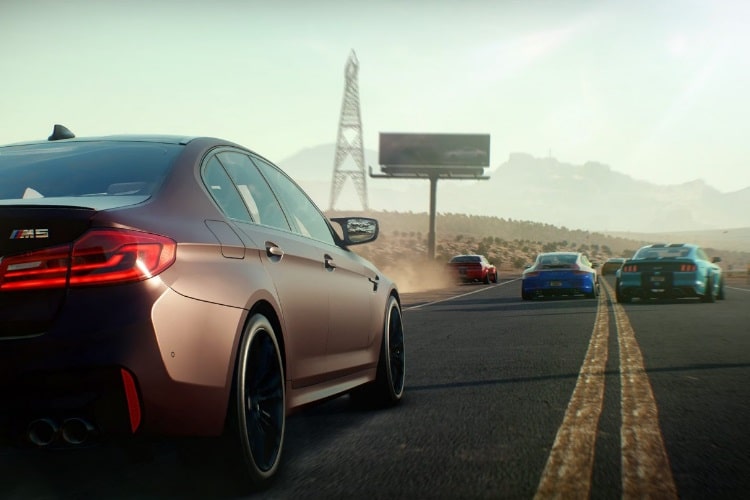 Every stretch of road provides a challenge. Beyond racing, there are time trials and high-speed records to beat, billboards to smash, collectibles to find, roaming races, detailed customization tools and classic derelict vehicles to discover and rebuild. NFS: Payback is crammed full of things to do. "Anytime you're driving from one place to another, you should be distracted by something else," said Need for Speed: Payback's Creative Director William Ho. "There's just so much to do that I think people are going to really want to immerse themselves in driving."
The driving mechanics channel those classic arcade racers that are easy to pick up, but tough to beat. Mastering the drifting, nitrous and escalating difficulty adds to the challenge. Need for Speed: Payback isn't a driving simulator like Gran Turismo Sport or Forza 7; it's a racing game about pushing sweet vehicles to their limits and going fast. In saying that, each car still feels distinct. The Mustang GT handles nothing like the ridiculously fast Koenigsegg Regera.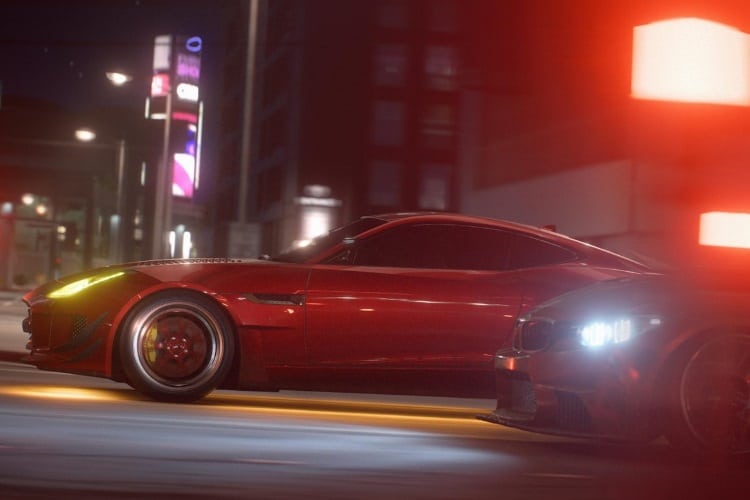 Ghost Games has gone above and beyond to give you the tools to make the game a personal experience. Each victory unlocks a random speed card for upgrading performance on the fly. When you drive back to one of your garages, every modification is available with detailed statistics for comparison and thousands of decals and aesthetic mods for you to make each vehicle truly your own. I spent a good 45 minutes of the 4-hour demo customizing the 3 cars in my garage. "It's your own personal journey," said Ho.
NFS: Payback tells a revenge story, but not necessarily a good one. The game introduces you to 3 heroes: One's a racer, one's a drifter, and the other is the Runner. After a failed car theft, your team finds themselves working for the enemy to pay off debt and going head-to-head with 'The House,' a criminal organization buying up all the land in Fortune Valley. Be prepared for cliché dialogue like "the house always wins," and "those of us who live in the shadow of the casino take our chances at 100 miles an hour." It's comparable in tone and hilarity to Dominic Toretto's "I live my life a quarter-mile at a time."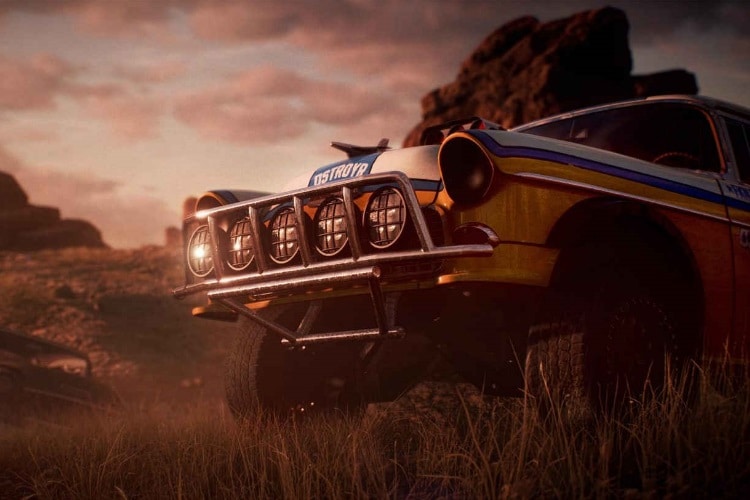 Speaking of action heroes, NFS: Payback wants you to feel like one through its cinematic moments that flair much better than the dialogue. "A lot of the inspiration for the story was not actually action movies, but heist movies. After we had the comradery of the heroes and their coolness under pressure, that's when we elevated it to action movie level."
I was treated to a mission dubbed 'Highway Heist' where two of the heroes pursued an out-of-control semi barreling through traffic on a highway. The passenger leaped out of my Mustang and onto the truck before stealing a $2 million Koenigsegg out of its back. I then had to speed away in the hypercar evading police and House enforcers. It was impressive. I'm unsure how many of these moments will be in the finished product but it was certainly one of the demo's highlights.
Overall, my impressions of NFS: Payback are positive. It's everything I want from a racer and feels like a 'greatest hits' for the Need for Speed franchise. I just wish it had more finely-tuned dialogue. I'm looking forward to playing more of Need for Speed: Payback when it launches on PS4, PC and Xbox One on November 10.
Man of Many traveled to Gothenburg, Sweden as a guest of EA for the Need for Speed: Payback Producer Tour.