A Upgraded NieR Replicant is Coming to PCs, PS4 and Xbox One
NieR fans have had a pretty good couple of months, and it's just gotten better. Game creator Square Enix has teased two new volumes in the series, the second of which has gamers very excited. The trailer for an upgraded version of the cult classic NieR Replicant has dropped online, confirming the game will be available on PC (through Steam), PS4 and Xbox One.
You'll also like:
Apple VR Headset and One-Hand Controller Could Be On the Way
Half Life: Alyx Takes VR Gaming to a Whole New Level
9 Things You Need to Know About DOOM Eternal
10 years after its launch in Japan, we're excited to announce a new update to the original #NieR Replicant for old and new fans, NieR Replicant ver. 1.22474487139… pic.twitter.com/00QOBf4Oko

— Square Enix (@SquareEnix) March 29, 2020
Nier Replicant follows the story of a boy in a near-future apocalypse looking to cure his younger sister's illness. Not much is really known about the NieR Replicant upgrade, other than the fact that is being developed by Toylogic in cooperation with Square Enix and Nier series developer Platinum Games. According to Square Enix producer Yusuke Saito, it's not quite a remake or remaster. Instead, the new version will include fully voiced lines, new content, new music by the original composer, and even the possibility of a new ending.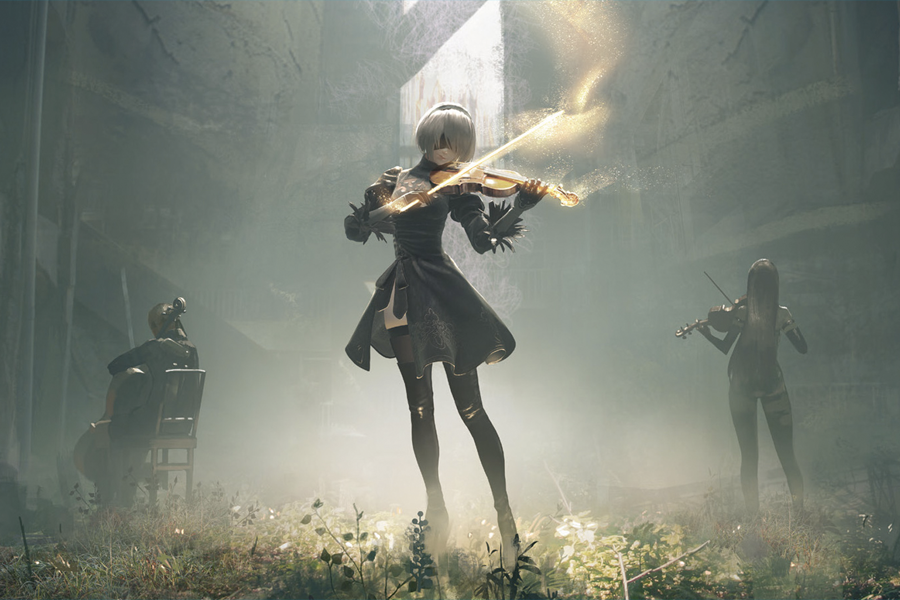 NieR fans can also expect to see NieR on the road. In a previous announcement, Square unveiled NieR Reincarnation, a mobile game for Android and iOS. The traler, much like the one for NieR Replicant leaves a lot to the imagination but the premise of a mobile version is definitely encouraging.
It seems interesting that so many fans are keen for a game that essentially tanked when it first came out, but in the years that have passed, NieR Replicant has become a huge hit, thanks in part to the success correlated game NieR Automata. Nier Automata is technically a sequel to Nier Replicant, but neither game really leans on the other for content or storylines. While no official release date has been set, you can check out the trailer below, which has been uploaded under the very auspicious title 'NieR Replicant ver.1.22474487139…'.
You'll also like:
Apple VR Headset and One-Hand Controller Could Be On the Way
Half Life: Alyx Takes VR Gaming to a Whole New Level
9 Things You Need to Know About DOOM Eternal