Pole Position: F1 2019 Game is the Best One Yet
It's been ten years since Codemasters picked up the F1 license and started one of the most consistently excellent racing game series ever made. But F1 fans are fickle; they love their sport but love to complain about its (to be fair, many) failings more – and so every year Codemasters step back into the cockpit the demands from fans grow along with frustration with anything short of perfection.
I have thrashed every F1 game of the series, (including their phone and questionable Wii offerings) – and owned every age relevant F1 game ever made – and this is by far the best of any F1 game, ever.
Traditionally F1 changes are technical year on year, failing to attract much notice from casual fans but this year there were some major driver shifts – notably Dan Ricciardo from Red Bull to Renault and Ferrari booting Kimi Raikkonen – so even distant fans will be inclined to grab this update in order to stay relevant and they will be rewarded for the dollars.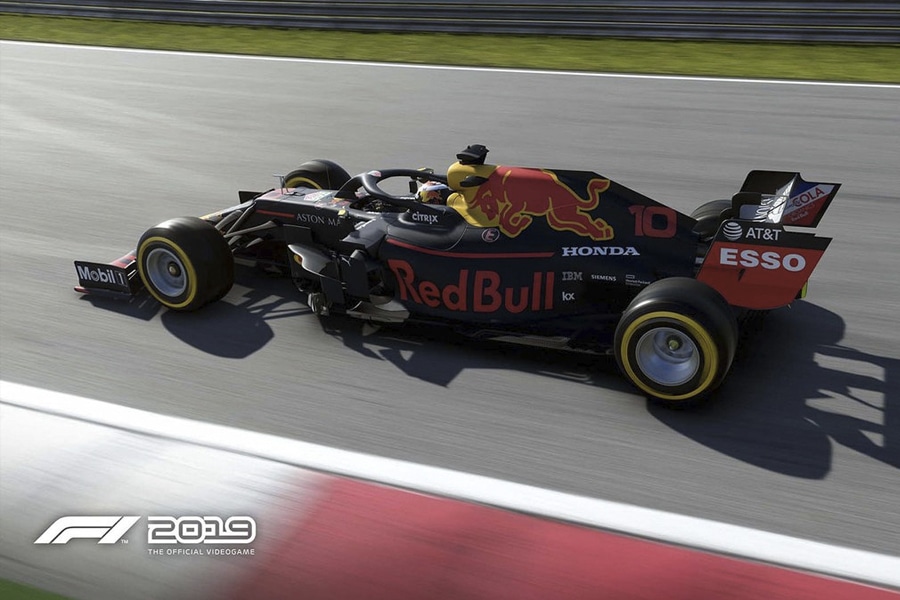 Let's start with how it looks – this is as close to TV quality gaming as we've seen. The increase in atmosphere and ambience at night is gorgeous –  when you whip over the hill in Bahrain and see the light towers and grandstand through the haze you'll be forgiven for allowing one 'flashback' to pull up on track and just look at it. Similarly, driving in the rain is a hazy blur of rain streaks and red- lights, and is as fun to play as it wouldn't be in real life.
This is the earliest the game has launched, which is useful for those who like to keep up to date with the season proper and as you could imagine all the 2019 cars are teams are there – but there is so much more. For the first time Formula 2 is included. Now, if you're like me and couldn't give a stuff about any Formula below F1 this may not immediately jump at you, but once you get into career mode it's presence is really noticed.
Rather than doing a full F2 season you do three scenarios to build your career out create some rivalries that come through with you. You can skip this if you want, but it's quick and fun and the performance difference between the cars is such that you will really feel you've earned your step-up when you start your F1 seasons proper.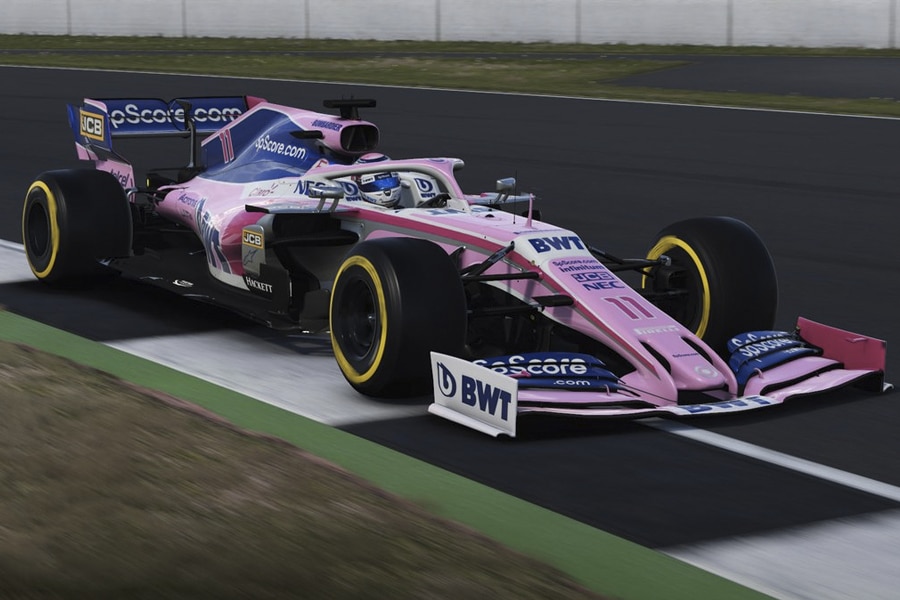 Codemasters have also listened to fans and now allows driver transfers, meaning you can swap drivers around to answer the questions you've always wanted, like 'How would Lewis Hamilton actually go if he was in a Williams?' or 'Would Nico Hulkenberg ever actually get a podium if he had a seat at Ferrari?' Along with that they've again included up to 22 historical F1 cars (depending which version of the game you buy) – and scenarios including 'Senna v Prost' challenges – where by you jump in the 1990 McLaren of Senna or Ferrari of Prost and go head to head; although this feature does feel slightly more gimmicky as they are just repackaged existing scenarios.
Similarly, racing the older cars has the attraction of hearing the old engines, but never feels fully maximised.
But that's all ok, because the meat of the game is the 2019 cars and the online experience and both of those are excellent. The cars feel as precise and agile as ever before, with clear differences between top tier and lower tier cars or based on the effects of changing your setup. Despite releasing two months earlier the game has a good feel for the current season (Ferrari is stronger than they turned out to be, and Pierre Gasly threatens podiums, but at least it's not Merc 1-2 each week). While if you, like me, will give Renault a much closer look this year, you'll enjoy the competitive midfield battle which is salvaging the season for viewers.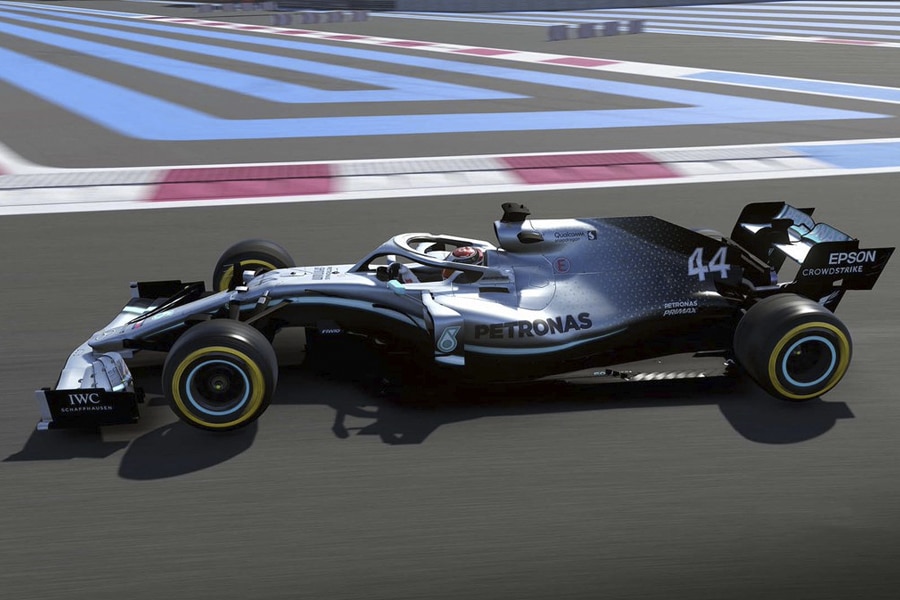 The Career mode again weaves in a 'story' through cut-scenes, rivalries and press-conferences but it largely boils down to are you a good guy or hotshot? And who is your current rival. It's easy to pick the answers you know will get you the outcome you want but it's still a fun feature. Codemasters haven't yet followed EA Sports FIFA and Madden games in creating a whole separate breakaway story mode that is heavily scripted and event based – but their success with those stories may see Codemasters eventually adopt something similar. Until then, this is all about the driving. And completing full weekends to build out the resource points you need to build up your car and win big races.
At the time of reviewing the game hadn't been released and so finding a healthy online Community has been limited, but since going live it's clearly the smoothest and best online racing yet. I've had no lag or glitch issues while the addition of a 2019 spec generic car that can be altered visually is a real win for online lovers.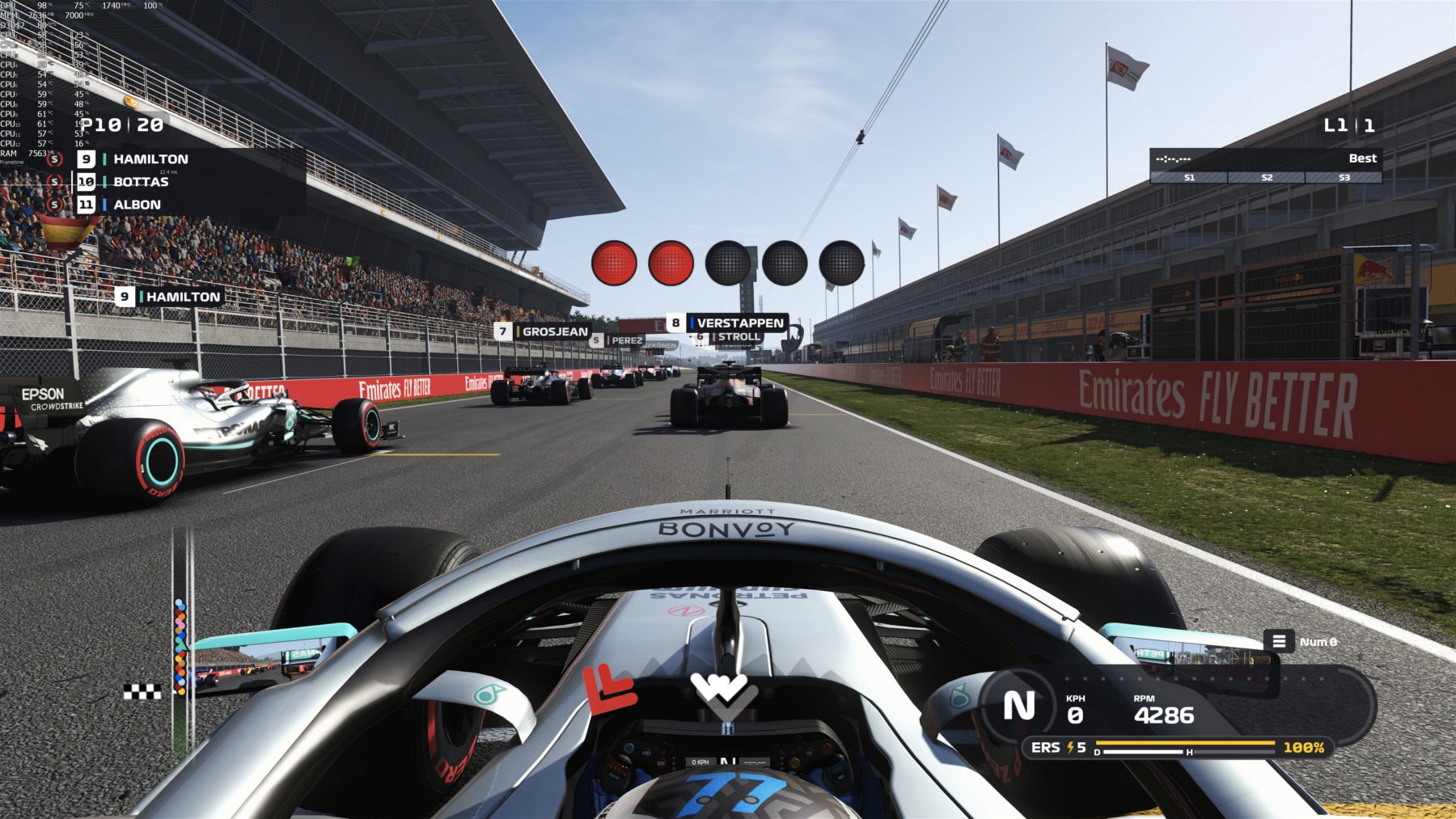 Handling with a control pad has also been improved and feels the most sturdy and comfortable it has ever felt. After years of using a wheel, I eventually conceded I needed to get rid of my set and rig to stop losing the attraction of women I was trying to bring home, and so have committed to getting used to a controller. Precision control and nuanced adjustments are simple, and you can comfortably feel the car's stability in your hand.
Flicking through the menus at speed takes practice and is clunky if you don't know where what you're looking for is and I still don't know why they haven't followed F1 coverage and made the speed/gear/revs tele-graphics match the broadcasters and use the halo. But what they have works well. It's still a long step back from a wheel, but until I secure a woman who'll accept my taking up 2/3 of the loungeroom with a seat and rig, this will do fine.
It doesn't mean there aren't some small glitches though. I had one instance where I was going for a hot lap in practice which would have finished after the chequered flag, but I had to hit the flashback button – it kept dropping me at the exact point where Max Verstappen was driving and couldn't be unlooped so I had to accept the crash and bin my car for the session. Similarly, in another race Charles Leclerc was running second, before just driving off the track and going through the gravel for a bit before returning.
I also need to do some research on the strength of cars based on their position in the field; in one race in the wet a Merc ran wide in turn one, went to the back of the pack, but then stayed there for the rest of the race. It'd be nice to see them power their way back through the field having them eventually sidle up behind you on their way back to the front. But these are minor experiences.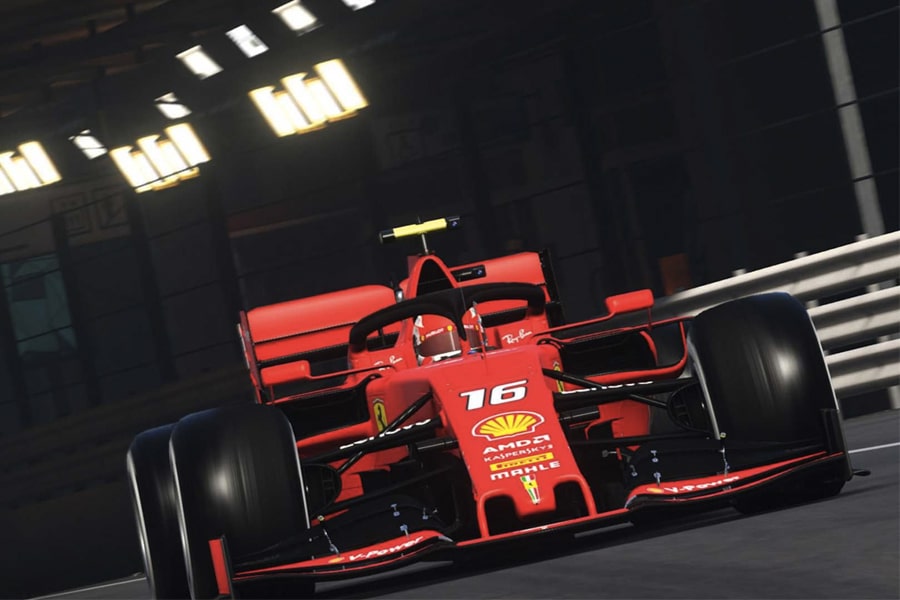 F1 2019 is a brilliant game, made by F1 fans who have come as close as anyone in history to delivering on the F1 experience. Given the shakeup on the grid this season it will also be the most important game in the series until the full rule-redo in 2021, as people will jump back in here and likely hold until the new changes and there is more than enough game here to get you through. Beautiful graphics, tight driving, plenty of features and thorough online racing makes F1 2019 an absolute pole-sitter, race-winner, fastest lap getter, championship winner, constructors champion or any other race-based analogy you like.
It's great.
9/10