Sega is Dropping a Teeny, Tiny Game Gear Micro Console
This year marks gaming and entertainment brand Sega's 60th anniversary and to celebrate, the company is dropping it's teeniest, tiniest console ever. No, it's not an updated version of the Dreamcast or Saturn, but a revamped take on the failed handheld Game Gear.
You'll also like:
Tony Hawk's Pro Skater 1 & 2 are Being Remastered for PS4, Xbox One and PC
You Can Now Customise Your Switch Console Directly through Nintendo
LEGO Super Mario Stomps Goombas in Real Life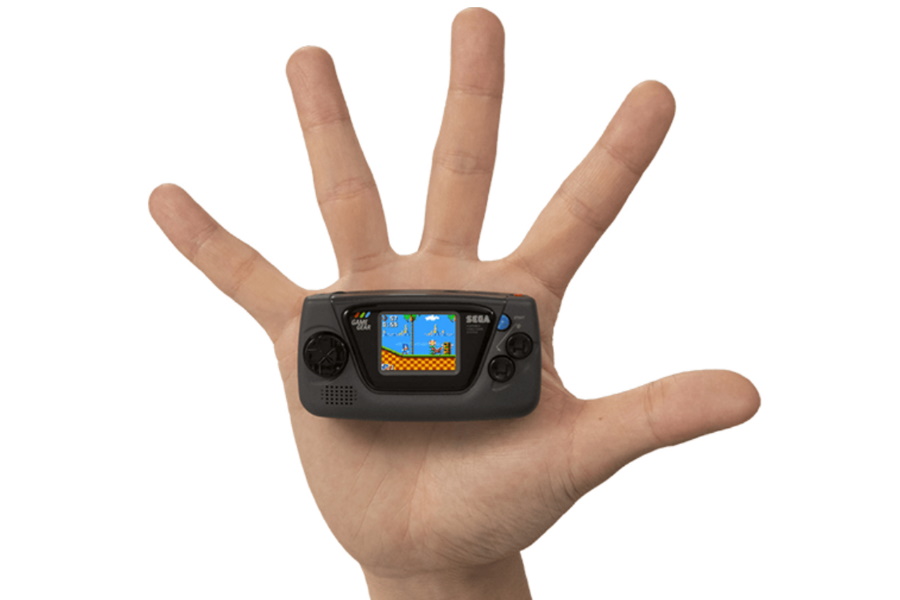 Back in the 90s, Sega was kicking goals, with the Dreamcast quickly rivalling Nintendo for gaming supremacy. When Nintendo released the Game Boy, Sega responded with the Game Gear, an 8-bit handheld system. Unfortunately, fans didn't care for the Game Gear and the console quietly slipped into obscurity. Until now.
According to Japanese gaming news outlet Famitsu, Sega is bringing back a shrunken, tiny Game Gear capable of playing at least one of the iconic Sonic the Hedgehog titles. Apparently, the new handheld console will be preloaded with a bunch of awesome and iconic Sega games.
While reports are pretty scarce when it comes to the new release, an official Sega Game Gear Micro landing page has appeared online. Within the site, but hidden to viewers is an image that reveals the Game Gear is likely to come in four colours- black, blue, yellow and red, and will be released in Japan on October 6. The image also details that the Game Gear Micro price will be around 4,980 yen or USD$46.
While we can't wait to see the tiny console in action, the premise of a Sega device that you can hang from a keychain does seem a little gimmicky. But then again, Tamagotchis were huge, so who knows?
You'll also like:
Tony Hawk's Pro Skater 1 & 2 are Being Remastered for PS4, Xbox One and PC
You Can Now Customise Your Switch Console Directly through Nintendo
LEGO Super Mario Stomps Goombas in Real Life