The Nintendo Entertainment System Returns in LEGO Form
Before their first collaboration even reaches the marketplace, LEGO and Nintendo have announced another new kit, this time giving the classic NES console the brick treatment. The new kit will include a buildable Nintendo Entertainment System console, a controller with connecting cable and plug and even an opening slot for a LEGO Super Mario Bros. cartridge. The console also comes with a buildable retro TV, featuring an 8-bit Mario figure on the scrolling screen.
Comprising 2,646 pieces, this is one of the best LEGO sets for anyone who grew up during the 1980s. Arguably only second to the LEGO Millennium Falcon.
You'll also like:
Build a Home Gallery With LEGO's Pop Art Posters
LEGO DeLorean Time Machine Includes Flux Capacitor
Clear Some Table Space for 16 LEGO Super Mario Sets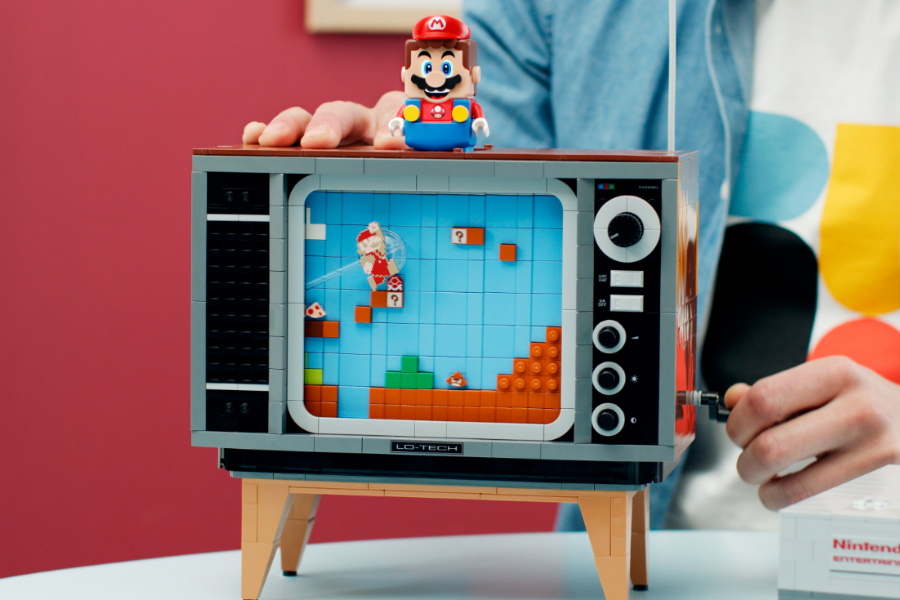 "Many adults still fondly remember that first time they saw Mario leap across the small screen, even if the graphics were a lot simpler", said Maarten Simons, Creative Lead on the LEGO NES.
"With the LEGO Nintendo Entertainment System, we're letting them truly indulge in that nostalgia, recreating one of the most-loved consoles of all time so they can see the Super Mario from their childhoods once again."
LEGO and Nintendo announced their partnership earlier this year, bringing the Super Mario Starter Course and its expansion sets to tabletops, designed for younger audiences to create their own Mario levels. The Mario figure included with the Starter Course is also compatible with the NES building set, adding authentic sound effects to the scrolling screen, perfect for adults looking to get that extra hit of nostalgia.
This highly collectable NES building set will be available exclusively from LEGO Stores and LEGO.com from August 1st 2020 for AUD$349.99. The LEGO Super Mario Starter Course and its expansions will also be available from August 1.
You'll also like:
Build a Home Gallery With LEGO's Pop Art Posters
LEGO DeLorean Time Machine Includes Flux Capacitor
Clear Some Table Space for 16 LEGO Super Mario Sets