This Top Gun 'Maverick' Transformer is Pure 80's Nostalgia
To celebrate the upcoming release of the long-awaited Top Gun sequel, Hasbro and Paramount Pictures came together to release a Transformers action figure inspired by the iconic Grumman F-14 Tomcat jet and its pilot LT Pete Mitchell, better known as Maverick.
You'll also like:
Build a Home Gallery With LEGO's Pop Art Posters
Sega is Dropping a Teeny, Tiny Game Gear Micro Console
Vintage Bookshelf Games Hides Your Favs in Plain Sight
The Top Gun Mash-Up Maverick Transformer features movie-inspired details, folding jet wings, and includes four missile accessories that can be mounted on the arms in robot mode and under wings in jet mode.
Maverick stands seven inches tall and transforms from robot to jet in 25 steps. He's accompanied by a miniature pilot on a motorcycle and includes a tiny volleyball for dominating in the next slow-mo beach volleyball montage. The name Maverick is printed across the forehead in white, completing the colours of the American flag.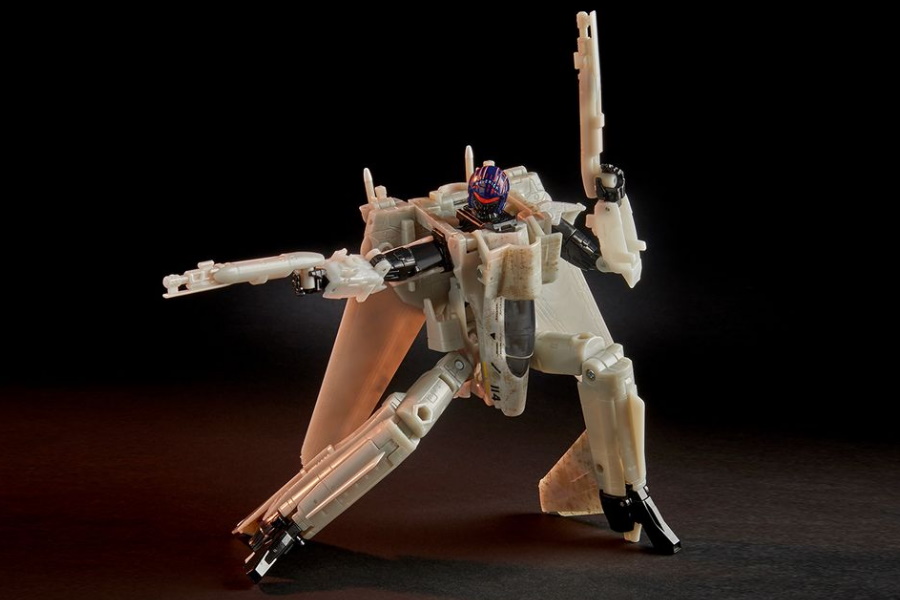 Forget Goose and Iceman. Why settle for an ordinary pilot when you can have a Transformers robot as your wingman? The Transformers Top Gun Mash-Up Maverick Robot is available exclusively through the Hasbro Pulse website linked below where it's priced at $49.99 USD.
You can see Tom Cruise return to the big screen in Top Gun: Maverick from December 23.
You'll also like:
Build a Home Gallery With LEGO's Pop Art Posters
Sega is Dropping a Teeny, Tiny Game Gear Micro Console
Vintage Bookshelf Games Hides Your Favs in Plain Sight