Top Video Games and Release Dates for March 2020
Microsoft is already rolling out details surrounding its next-gen console Series X, meaning the hype is real! But before you start dropping that hard-earned cash on pre-orders, you may want to take a closer look at what's right in front of you, that being the great selection of games releasing this month. DOOM Eternal leads our most anticipated games and can you believe Half-Life is finally back? Let's hope you own a VR headset. It's also a big month for Nintendo with new entries in two of its most beloved franchises.
For anyone keen on the release of Ori and the Will of the Wisps for Xbox One and PC, Xbox Australia is giving away 20 unique real-life Bonsai trees to celebrate the launch of the game. Find out more below. All of this and more make our list of the top video games of March 2020, plus there's a release date calendar covering everything that's added for your convenience.
You'll also like:
Microsoft Reveals Xbox Series X Features and Specs
Bayonetta & Vanquish 10th Anniversary Edition Review
Stilo ST5VR Lets You Virtually Race Any Car
1. DOOM Eternal
DOOM Eternal presents the ultimate combination of speed and power as you rip-and-tear across dimensions with the next leap in push-forward, first-person combat. Earth is suffering through a demonic invasion. Gain access to the latest advanced Praetor Suit with a shoulder-mounted flamethrower and retractable wrist-mounted blade. Upgraded guns and mods, such as the Super Shotgun's new distance-closing Meat Hook attachment, and abilities like the Double Dash make you faster, stronger, and more versatile than ever.
The new 2 versus 1 multiplayer experience sees a fully-armed DOOM Slayer face off against two player-controlled demons, duking it out over three rounds of intense combat. Powered by idTech 7 and set to an all-new pulse-pounding soundtrack composed by Mick Gordon, DOOM Eternal puts you in control of the unstoppable DOOM Slayer as you Raze Hell and finally discover his origins.
Platforms: PS4, XB1, Switch, PC, Stadia
Release date: March 20
2. Pokémon Mystery Dungeon: Rescue Team DX
This Nintendo DS classic returns with a fresh new look for Nintendo Switch. Wake up in the world of Pokémon and discover that you've become one of the cute creatures! Players will solve the mystery surrounding this strange predicament by befriending Pokémon and travelling through dangerous dungeons that change every time you play. There are Pokémon to battle and great treasures to discover as you continue your quest into the adventurous unknown.
Platform: Switch
Release date: March 6
3. Half-Life: Alyx
It has been 13 years since the last Half-Life game, and the long-overdue return looks incredible. You just need a VR headset to play it. Set between the events of Half-Life and Half-Life 2, Alyx Vance and her father Eli mount an early resistance to the Combine's brutal occupation of Earth. Plus, it sure sounds like Rhys Darby makes an appearance,
Immerse yourself in deep environmental interactions, puzzle-solving, world exploration and visceral combat. Lean around broken walls to make impossible shots. Rummage through debris in search of shotgun shells. Manipulate tools to hack alien interfaces. Tear a headcrab off your face and hurl it out the window. VR was built for the kind of gameplay that sits at the heart of Half-Life. Check out VR headset info here.
Platform: PC, Valve Index, HTC Vive, Oculus Rift, Windows Mixed Reality
Release date: March 24
4. Nioh 2
Journey to 1555 feudal Japan, and master the lethal art of the samurai as the country is gripped by the misery and madness of endless warfare. In a place where monsters and evil spirits infest a land of natural beauty, you are a mute rogue hired to unleash your inner demon and wield devastating powers of the supernatural to end the threat.
Players learn a variety of deadly samurai skills and change combat stances to perform specific moves, each stance having its own strengths and weaknesses. Then, join friends online in multiplayer modes for two or three players: summon allies to your aid or play levels together in Expeditions mode.
Platform: PS4
Release date: March 13
5. Animal Crossing: New Horizons
Has the hustle and bustle of modern life got you down? Well, Tom Nook has a new business venture up his sleeve that he knows you'll just adore. A deserted island, a long walk on the beach and a rich wealth of untouched nature is just what the doctor ordered.
Peaceful creativity and charm await as you roll up your sleeves and make your new life whatever you want it to be. Collect resources and craft everything from creature comforts to handy tools. Embrace your green thumb as you interact with flowers and trees in new ways. Set up a homestead where the rules of what goes indoors and out no longer apply. Make friends with new arrivals, enjoy the seasons, pole-vault across rivers as you explore, and more!
Up to eight players can reside on an island; four residents of the same island can play together simultaneously on a single Nintendo Switch.
Platform: Switch
Release date: March 20
6. Bleeding Edge
Grab your squad and tear it up in the electric online brawler where every fighter is mechanically enhanced for mayhem. Choose from a diverse cast of colourful characters from the edges of society for fast and frenetic 4 vs 4 team gameplay.
Power up weapons and abilities using a vast arsenal of cybernetic parts, all earnable through gameplay. Customise your hoverboard mounts to ride with style across the vibrant cyberpunk arenas. Use deadly arena hazards and gain the upper hand. Yank opponents into a high voltage electric fence. Charge enemies into the path of an oncoming train. Trap careless players within a magical cage and light a raging fire beneath their very feet.
Platforms: XB1, PC
Release date: March 24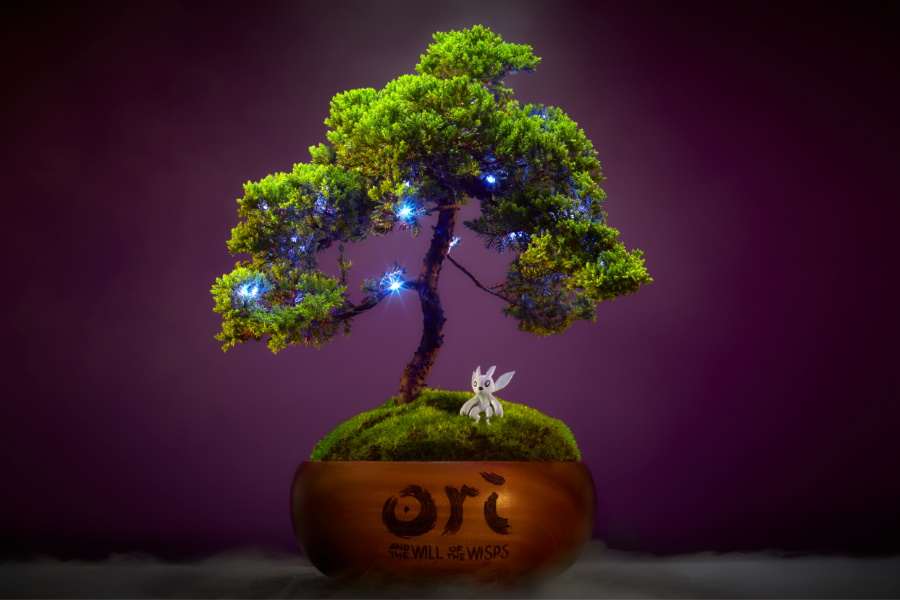 WIN an Ori Bonsai Spirit Tree!
Ori and the Will of the Wisps is the sequel to the acclaimed adventure game Ori and the Blind Forest which received more than 50 awards and nominations. Launching March 11 for Xbox One and PC, Australian fans can take the experience of Ori to a new level by winning 1 of 20 real Bonsai trees.
These decade-old Bonsai trees have been designed to resemble the Ori and the Will of the Wisps Spirit Tree, from the glowing ethereal lights in the delicate branches, to the moss-covered ground where the handcrafted mini Ori figurine stands.
Fans can get their hands on the 20 unique Spirit Trees by visiting the Xbox ANZ Facebook page. Each Bonsai created will also represent a donation of trees to Greening Australia, a local non-profit working to protect, restore and conserve Australia's native vegetation.
March Video Games Release Dates
The Division 2: Warlords of New York (PC, PS4, XB1) – March 3
Murder by Numbers (PC, Switch) – March 4-5
Pokemon Mystery Dungeon: Rescue Team DX (Switch) – March 6
Ori and the Will of the Wisps (PC, XB1) – March 11
Overpass (Switch) – March 12
MLB The Show 20 (PS4) – March 13
My Hero One's Justice 2 (PC, PS4, XB1, Switch) – March 13
Nioh 2 (PS4) – March 13
Animal Crossing: New Horizons (Switch) – March 20
Doom Eternal (PC, PS4, XBO, Stadia) – March 20
Doom 64 (PC, PS4, XBO, Switch) – March 20
Half-Life: Alyx (PC, VR) – March 23
Bleeding Edge (PC, XBO) – March 24
Moons of Madness (PS4, XBO) – March 24
Control: The Foundation (PC, PS4, XBO])– March 26
One Piece: Pirate Warriors 4 (PC, PS4, XBO, Switch) – March 27
Saints Row 4: Re-Elected (Switch) – March 27
The Complex (PC, PS4, XBO, Switch) – March 31
Persona 5 Royal (PS4])– March 31
What games are coming out in March 2020?
Big games of the month include DOOM Eternal, Half-Life: Alyx, Animal Crossing: New Horizons, Nioh 2 and the Pokémon Mystery Dungeon remaster for Switch. Of course, there are plenty more titles to keep you busy through the coming weeks and months.
When is Watch Dogs: Legion coming out?
Originally set for a March 6, 2020 release, Watch Dogs: Legion has been delayed to an unspecified date.
When is Final Fantasy VII Coming Out?
Originally set for a March 3, 2020 release, the Final Fantasy VII remake was slightly delayed to April 10, 2020.