YouTuber Spends $90k on the World's Largest PS5
Anyone who has ever watched a ZHC clip knows the YouTuber has no issue pushing things to the extreme. His latest video, however, may have just topped them all. ZHC has just unveiled the world's largest PS5, a 10-foot, 500-pound behemoth that reportedly cost him a whopping USD$70,000 (AUD$91,000).
You'll also like:
The PS5 Has "Absolutely" Sold Out Until 2021
How the PS5 DualSense Controller Changes the Game
Sony Designs New Bravia TVs Specifically for PS5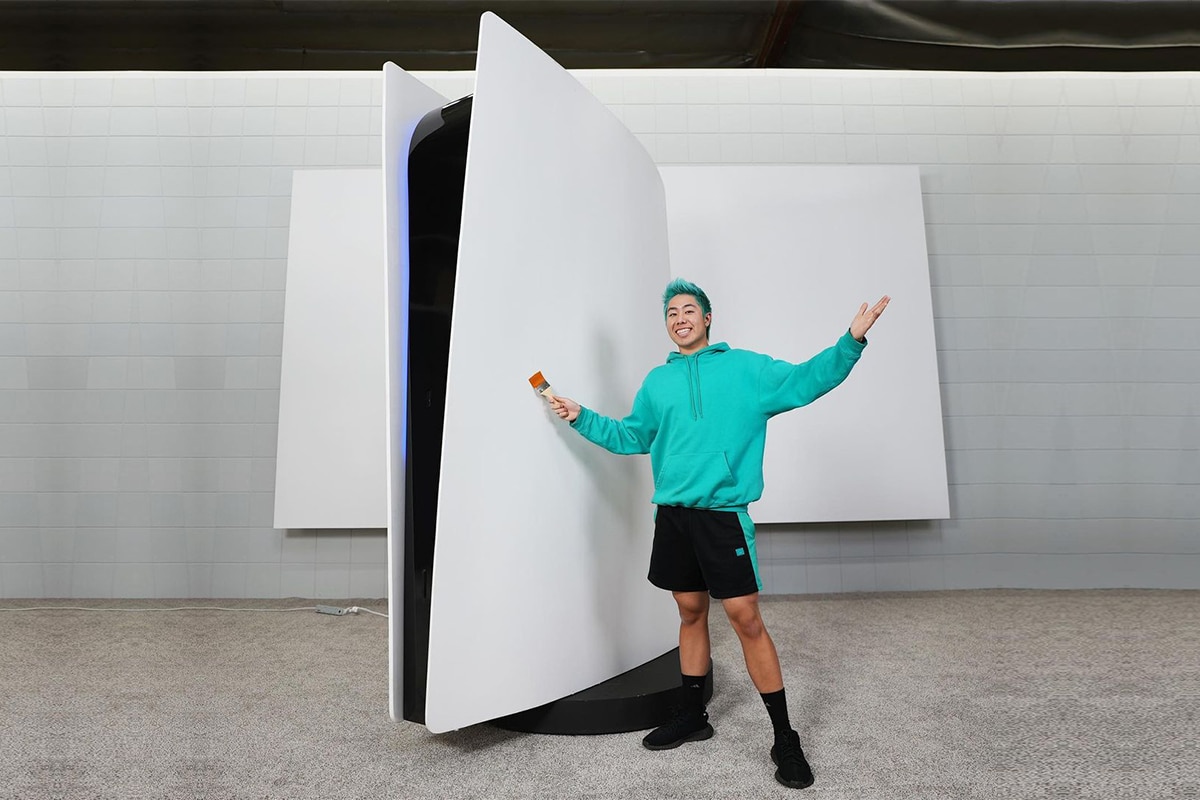 Perhaps the most impressive thing about the massive PlayStation 5 console is that it comes with fully-functional controller. Sure, the Dual Sense capabilities probably aren't as lightening quick as we've come to expect from the next-gen console, but it's a solid effort none-the-less. "This has been confirmed as the world's largest fully functioning PS5 + Controller (not a prop)," ZHC wrote on the post. 
While the sheer size of ZHC's PlayStation 5 is worthy of a video in itself, that wasn't all the YouTuber had in store for fans. Putting it at the centre of a 100-hour challenge, ZHC went up against a team of artists to see who could pull off the best customisation job, but more than that, the YouTuber offered to dish out a bunch of sold-out consoles to fans. "If we hit 1,000,000 likes I'll give away 100 PS5's to my subscribers and people in need! No joke," he wrote.
In the end, ZHC wound up taking out the challenge, beating his team in the customisation challenge by a single point, but who really cares? We're all tuning in for the ridiculous 227-kg beast of a console.
You'll also like:
The PS5 Has "Absolutely" Sold Out Until 2021
How the PS5 DualSense Controller Changes the Game
Sony Designs New Bravia TVs Specifically for PS5