Man of Many's Staff Favourites – 11 November 2023
'Tis the season for being silly. But hey, don't let the festive mood fool ya—Man of Many's Staff Favourites is no joke. We hustle hard every week to hook you up with the coolest stuff so you can splash your cash smartly. Cheers to making some wise buys this weekend.
MORE: Man of Many's Staff Favourites – 4 November 2023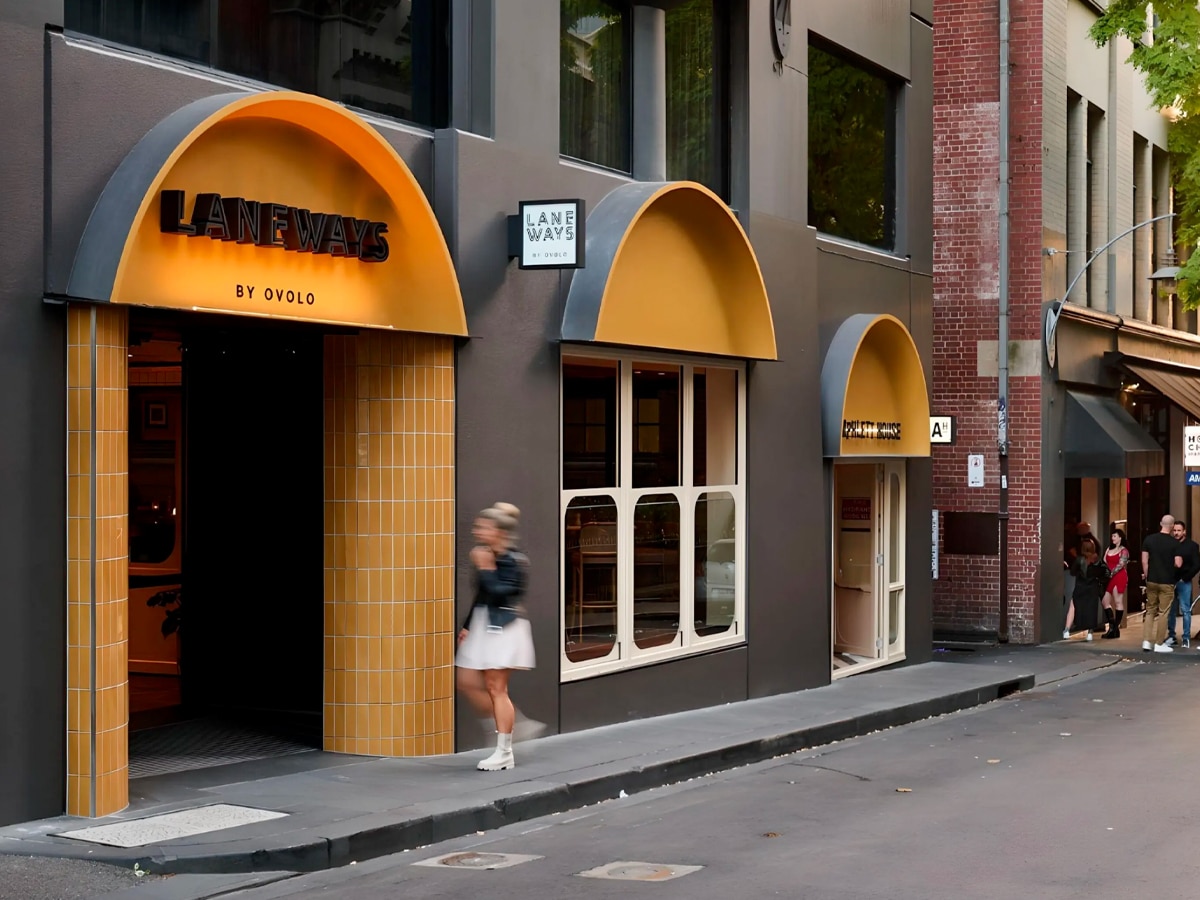 Laneways by Ovolo
Richie Hall – Video Producer
Laneways by Ovolo is the new kid on the block. Conveniently located on Little Bourke St, Melbourne, it offers a unique approach to accommodation. This is a little hotel (43 rooms) with a personality as vibrant as the city it's located in. The rooms are all well appointed and feel more like a cool apartment rather than a hotel but it's the perks that really standout; a tree planted on your behalf for every stay, self-serviced laundry, an all-day candy bar and a social hour where the first round is on the house. The Brekky to go-go is also a nice touch – just hang the paper bag on the door handle by midnight and there'll be a healthy breakfast in it by the morning. Perfect for a weekend away with friends or a solo work trip, Laneways is as playful as the famous Melbourne laneways it's named after.
Favourite Article of the Week: Ryan Gosling Shines in 'The Fall Guy' Trailer Despite Its Absurd Length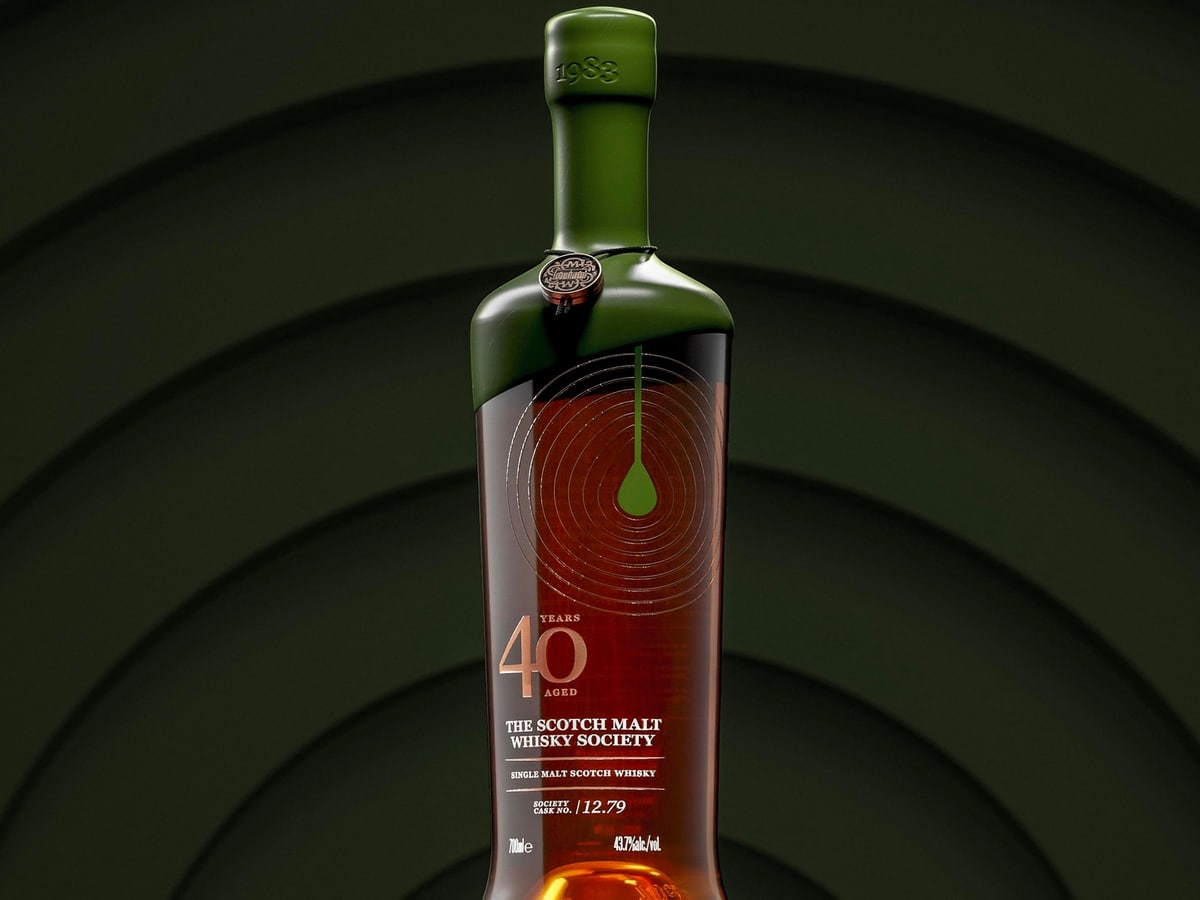 The Scotch Malt Whisky Society Cask Number Cask 12.79 40-Year Single Malt
Jacob Osborn – Journalist
This year marks the 40th anniversary of The Scotch Malt Whisky Society—the world's biggest whisky fan club—and they're celebrating with the release of this ultra-rare single malt. It was put into an ex-bourbon barrel the same year that the club itself was getting off the ground and both entities have aged beautifully in the time since. For the last leg of its journey, the liquid was matured in a refill Spanish oak sherry hogshead cask for an additional five years, developing all the more depth and flavour as a result.
When it comes to expensive spirits, I generally feel that the hefty prices reflect scarcity more often than they do taste (which isn't to say most of these drams aren't delicious, rather that they're not ten times more delicious than stuff that costs ten or twenty times less). Not so with this one, however, which is among the best whiskies I've ever sampled. It opens on a blast of green apple goodness before segueing into a rich blend of chocolate, vanilla, sherry, raisin, apple, and pastry spice. The finish is surprisingly smooth and delightful, missing the oaky overtones that you frequently find in spirits of this age.
---
Featured Video from Man of Many
---
More than a name, Cask 12.79 refers to the single cask from which this whisky was sourced. The release is limited to just 130 bottles, with each bottle possessing subtle variations in the hand-dipped wax coating. If you have the means, I'm happy to report that this one is worth every penny of its price tag (of £3,000, USD$3,995, and €3480, respectively). Happy 40th birthday, Scotch Whisky Society!
Favourite Article of the Week: 22 Best Rum Brands in the World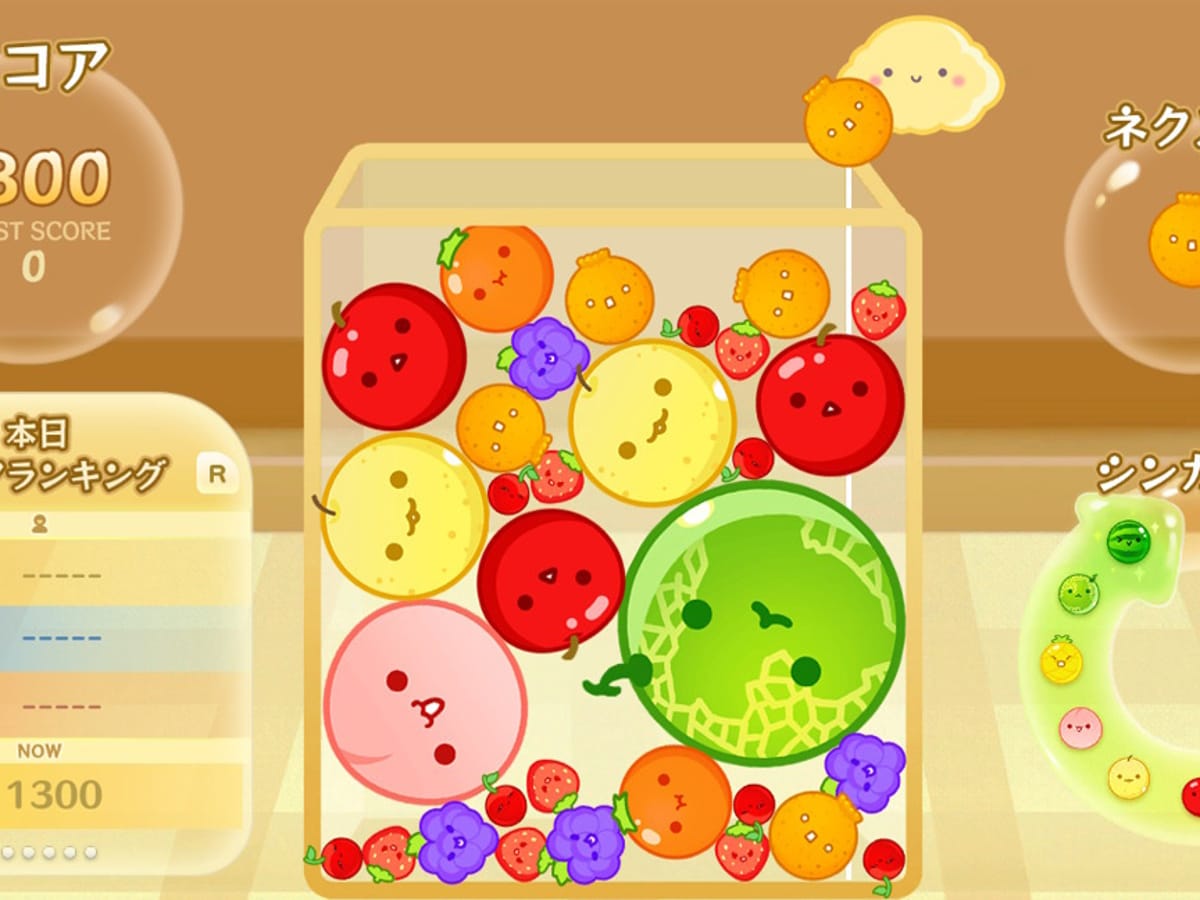 Watermelon Game
Scott Purcell – Co-Founder
With so much travel lately to Paris for the Rugby World Cup and down to Melbourne for Derby Day, there haven't been too many products that have crossed by desk this week but I've been absolutely obsessed with this game this week. It's brought me back to the glory days of Candy Crush or Fruit Ninja. There's something meditative about dropping the fruit into the box, merging them together and hitting a crazy combo to get a fully formed watermelon. If you're looking for something to distract you while you wait for your coffee rather than social media, this is it.
Favourite Article of the Week: Best Black Friday Deals: A Complete Guide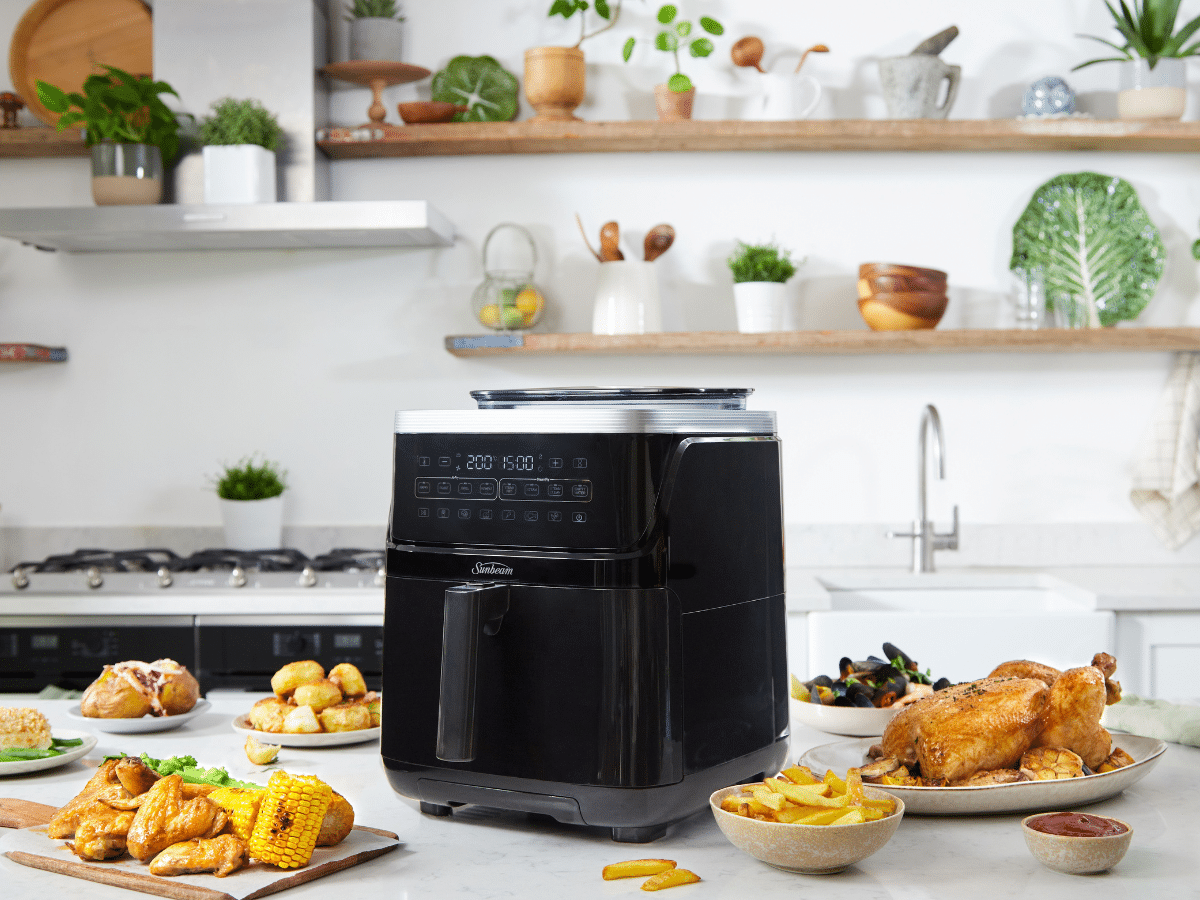 Sunbeam SteamFry Air Fryer + Steam
John Guanzon – Head of Social
Do you remember life before air fryers? What were we doing with our lives? The most recent addition to my kitchen this week has been the new Sunbeam Steam Fry Air Fryer + Steam, which has the capability of not only air-frying, but also steaming and, get this, frying and steaming AT THE SAME TIME. It's borderline sorcery, I know.
The SteamFry technology allows you to cook perfectly crispy dishes on the outside with a juicy and tender inside. Think perfectly cooked fries, dumplings, and roast chicken, all with crispy skin but soft and tender on the inside. Apart from the SteamFry function, there are six other cooking functions including air-fry, steam, grill, roast, and reheat. The large 7L cooking basket allows you to prepare ample portions in one go, reducing the need for multiple batches. It's even easy enough for my older kids to use. My favourite feature though would have to be the self-cleaning steam function, which cleans the basket with the push of a button, lifting excess food and oil. I'm all about appliances that save time (and effort), so this kitchen appliance has been a real game changer for quick and tasty weeknight dinners and snacks for the family.
Favourite Article of the Week: The Crocs x McDonald's Collab Serves Up Four Clogs with a Side of Jibbitz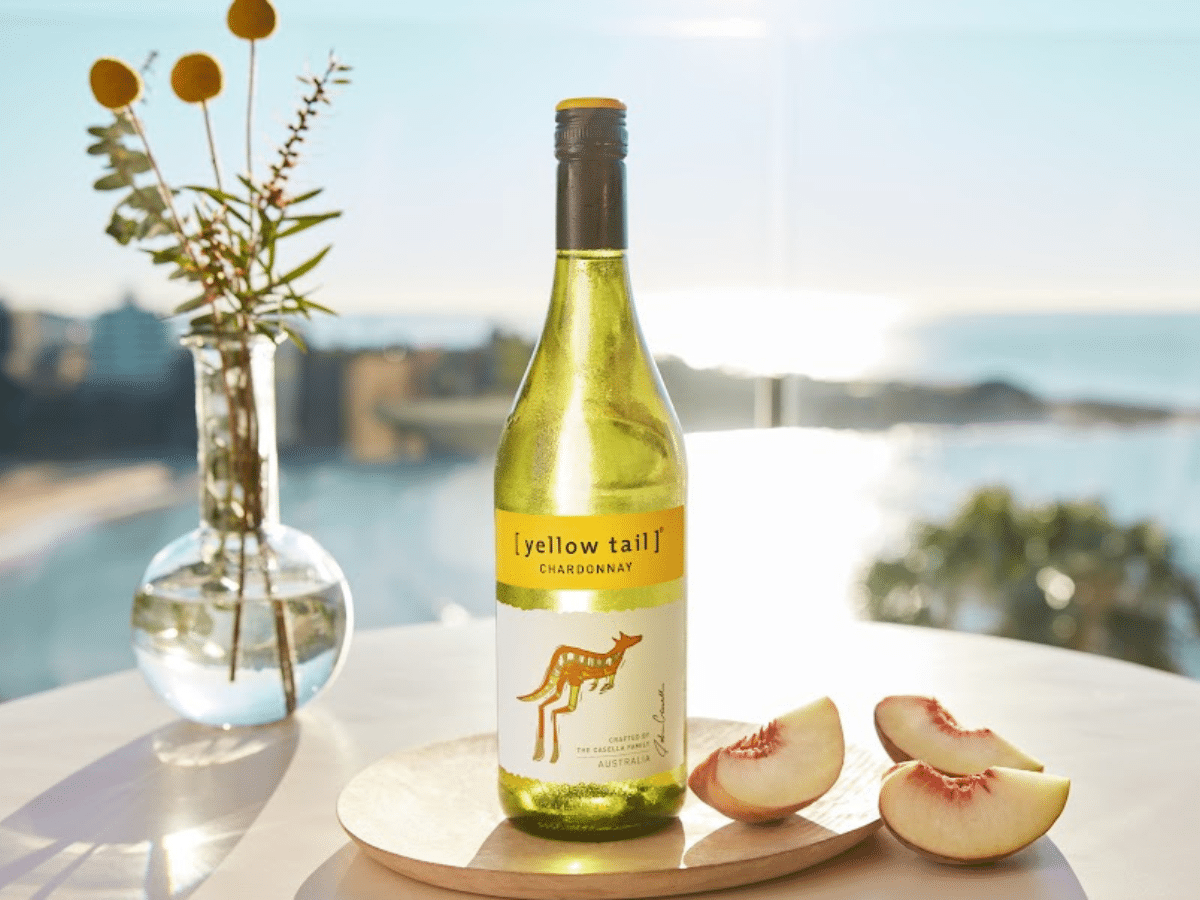 Chardonnay
Dayna Aspite – Branded Content Associate
I want to start off by saying I'm no wine drinker by any means. I was shookth to my core when I was given the opportunity to try this wine and enjoyed it. It wasn't overly sweet or too dry, fruity undertones and overall quite refreshing. With such a tasty wine at an affordable price, it does strike up controversial opinions in the world of wine. As a total noobie, I highly recommend this wine for those who want a classic to sip on at Sunday barbies or completely switch it up with a cheeky wine based cocktail. The Chardonnay tastes absolutely amazing with white rum, fresh mint and a splash of berry infused soda water (a few raspberries if you're trying to be extra). A small detail I really enjoy about the brand is how the wines have colour-coded labels, making it even easier to find your fave while wondering the isles of the bottle-o.
Favourite Article of the Week: 10 Best High Teas in Sydney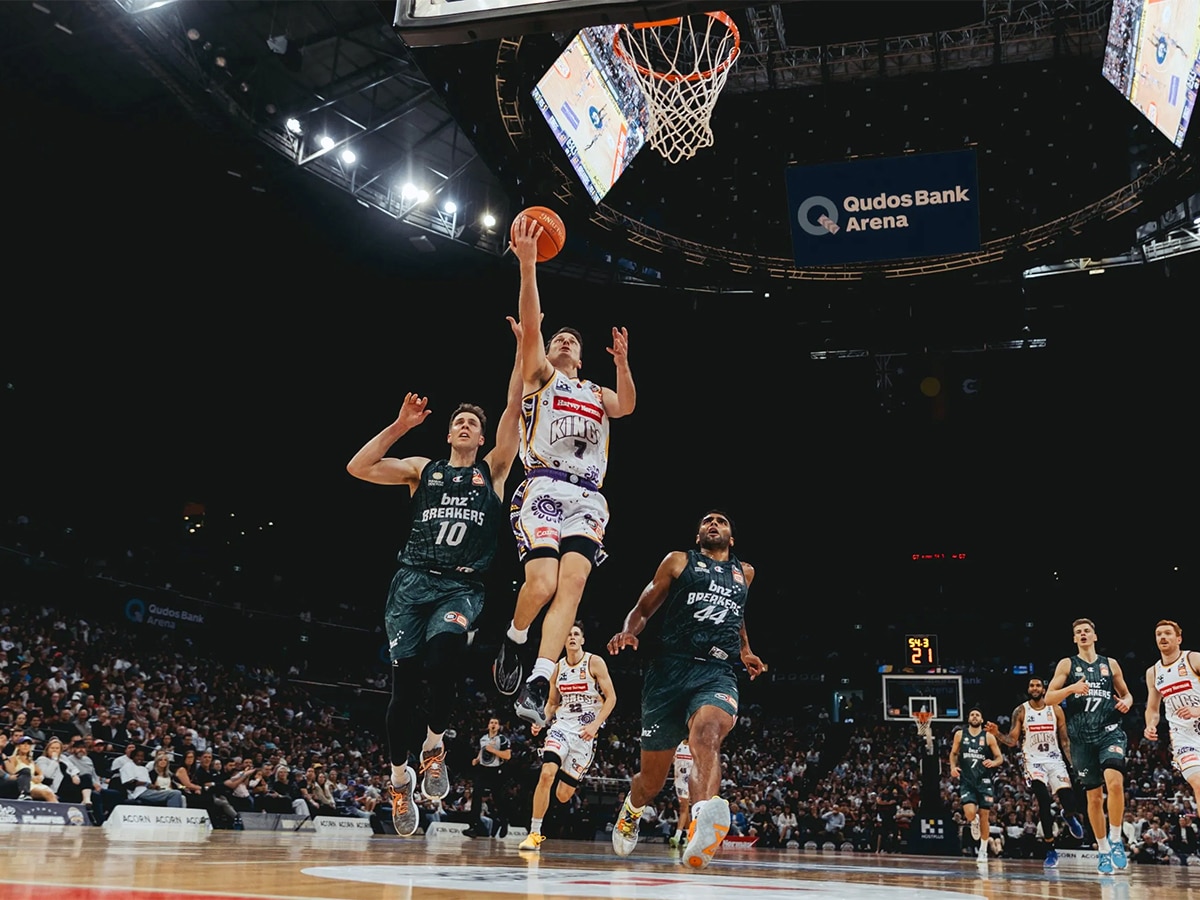 NBL24
Ben McKimm – Journalist
It might be the NBA season overseas but we also have our own league here in Australia filled with international quality talents. Last weekend I had a chance to attend a game between the Sydney Kings and NZ Breakers and it was about as good a game of basketball as you'll find anywhere. On one end you have a big market team in the Sydney Kings with NBA-level talent (Denzel Valentine formerly of the Chicago Bulls, Jonah Bolden of the 76ers, DJ Hogg, and Jaylen Adam) and on the other end, the NZ Breakers with former Golden State Warrior Anthony Lamb carrying the team and showcasing talent. On paper you'd expect the Kings to run away with the game, and it certainly looked that way early as they stretched multiple double-digit leads in the first half, but the game came down to the wire with a final score of 87-85 going the Kings way. If you're a basketball fan, you need to make it your mission to get to an NBL game this season. There's plenty of afternoon games on Saturdays and Sundays that turn a lazy weekend into an exciting one. Special shoutout goes to the DJ who kept the vibes high during breaks, Sydney's version of Sir Foster.
Favourite Article of the Week: We Joined Bentley on an Extraordinary Journey Through New Zealand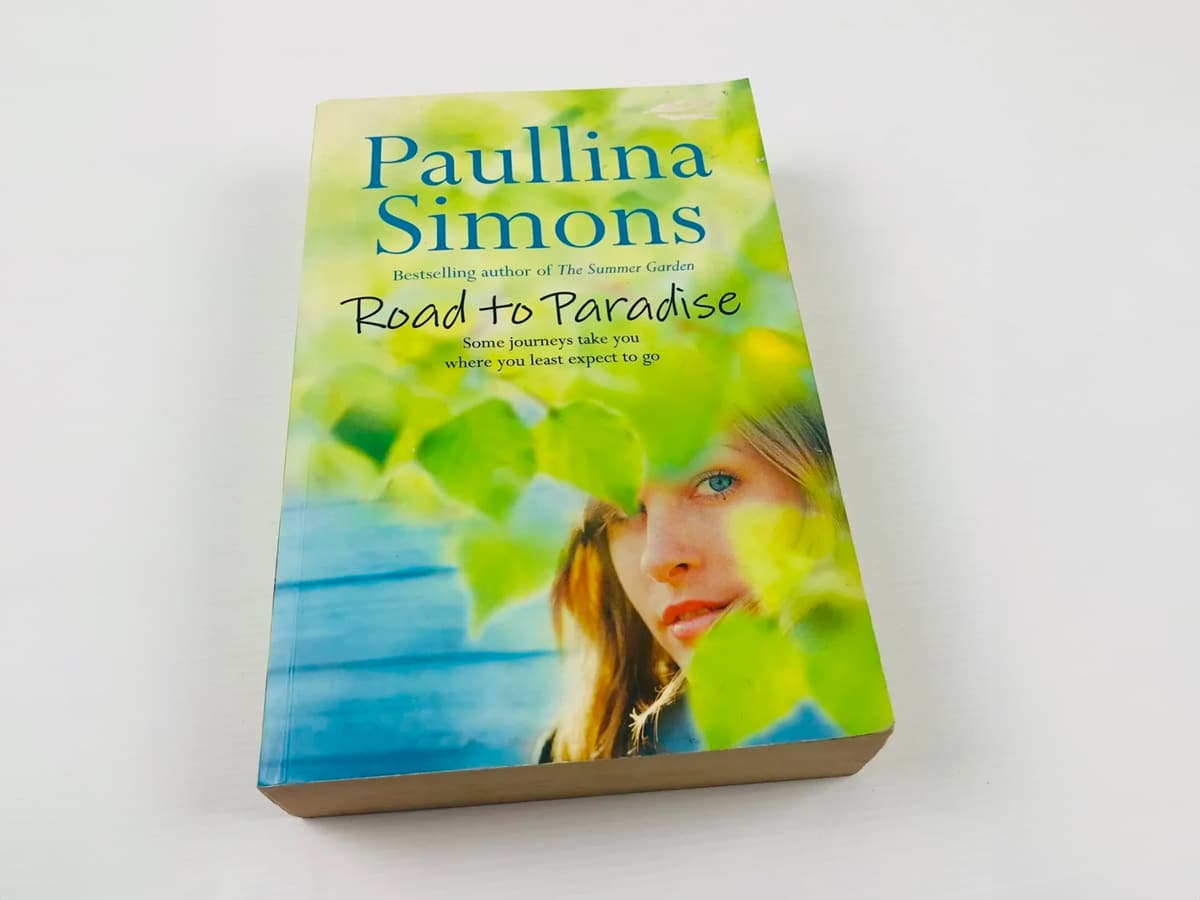 Road to Paradise – Paullina Simons
Naman Singh – Content & SEO Specialist
As an avid reader, I love the idea of starting a book I can't put down. I accidentally stumbled upon this masterpiece in my local library when I was 13 and I am so glad I did.
Road to Paradise tells the story of two teenage girls and unlikely friends who set out on a road trip of a lifetime, but it's far from a fun and light-hearted trip. Unfavourable circumstances lead them to this decision, but what follows is a wild and dangerous adventure across America. Gradually the two girls cover each of the 50 states and encounter a young stranger named Candy Cane, who has her own mysterious past and joins them on the drive.
Our three companions go on a journey of friendship, loyalty, love and thrills, with the highlight being the bright yellow Mustang which takes them across the country.
Favourite Article of the Week: 2024 Kia EV9 Review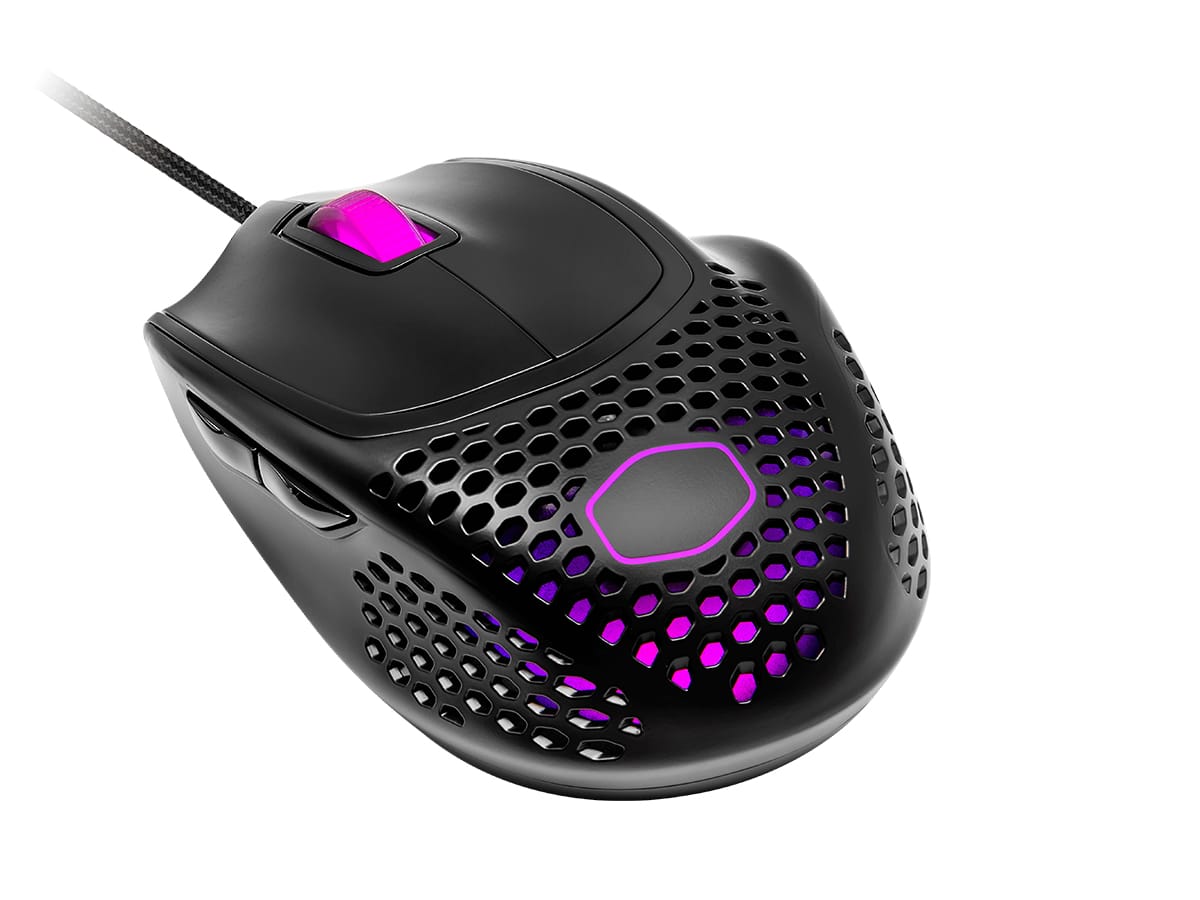 Cooler Master MM720 RGB Gaming Mouse (Matte Black)
Dianne Caliwan – Content Designer
I love this mouse. Although I'm a big fan of wireless mice, I just can't let go of MM720. It's lightweight, has very low click latency, fits like a glove for medium to large-sized hands, and is perfect for those using claw grip. I love how the scroll wheel feels too! (I'm very picky on this aspect). I've been using mine for three years now and it still works without any problem. I've tried other mice in between, but I always come back to MM720. My hand feels most comfortable when I'm using MM720 compared to my other mice. What I'd give for Cooler Master to make a wireless version. I'm willing to sacrifice added weight for its ergonomic shape.
Favourite Article of the Week: Fender's Bruno Mars Signature Stratocaster is a Glorious Celebration of 1970s Excess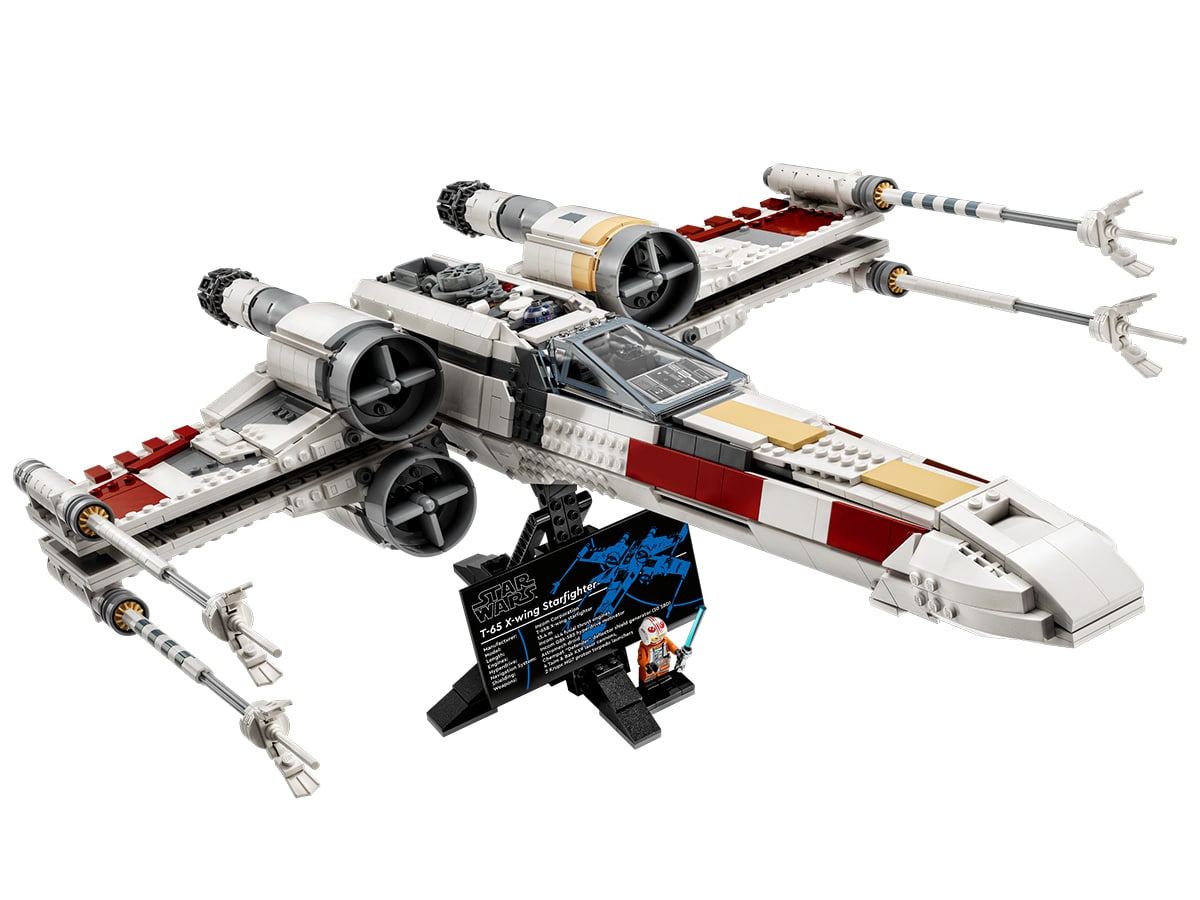 LEGO Star Wars X-Wing Starfighter
Marcus Hurley – Sales and Partnerships Manager
LEGO. A favourite in childhood, and still a favourite now. With the world's largest Lego store opening in Sydney this week my desire to grow my already large Star Wars LEGO collection is strong. LEGO Star Wars sets truly bring the "galaxy far, far away" a whole lot closer which was the case when someone very familiar with my Star Wars LEGO obsession (appreciation) gave me the all-new Ultimate Collectors Series X-Wing Starfighter for a recent birthday. Head down to Pitt Street mall to kick your LEGO passion into hyperdrive.
Favourite Article of the Week: Sneaker News #96 – adidas and Wales Bonner's Hairy Samba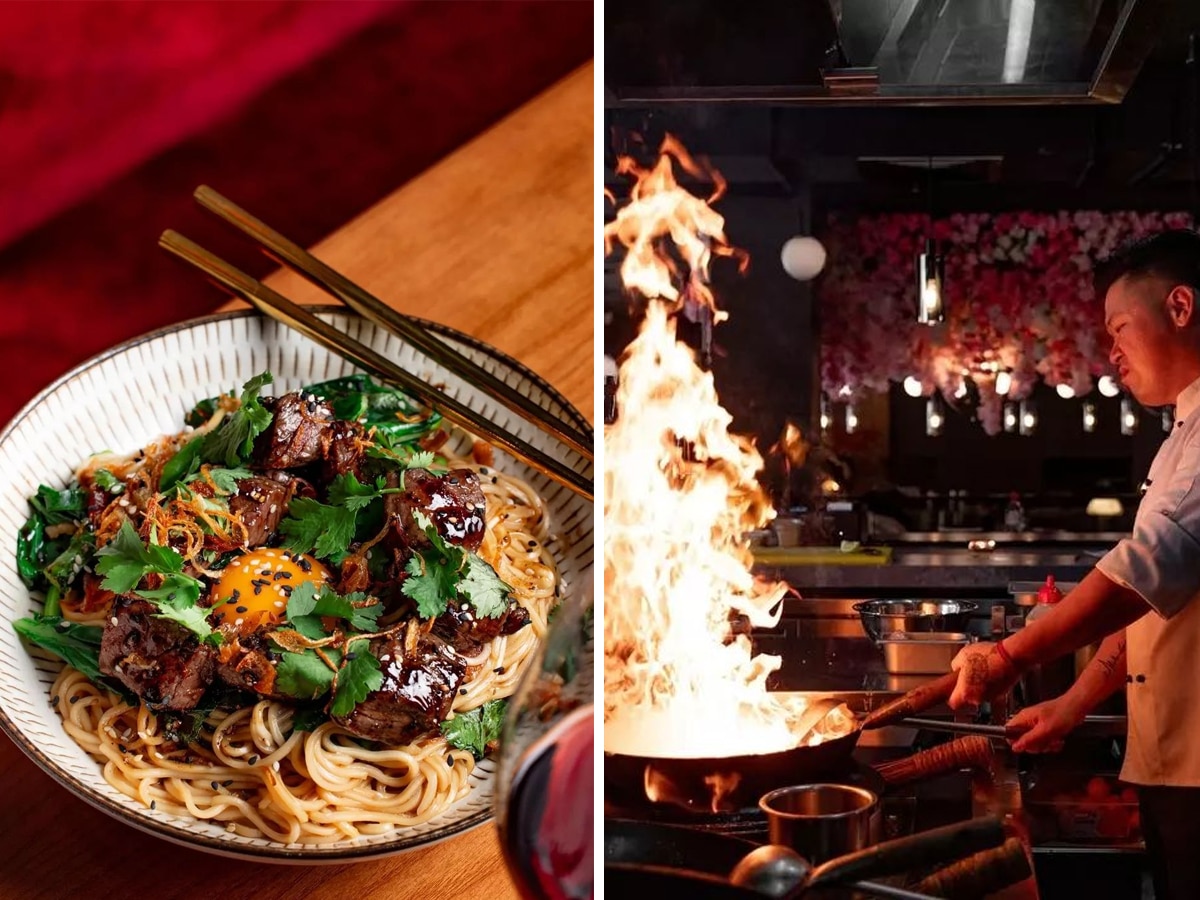 D's Bar & Dining Marrickville
Denise Barnes – Head of Branded Content
If I had to describe D's Bar & Dining in one short sentence, it would be this: an unpretentious fine dining spot delivering a diverse array of contemporary Asian flavours, all served up with a side of live jazz. Disclaimer: the live Jazz is exclusively on Fridays and Saturdays, so my tip would be to secure a spot on either of these nights for the full experience.
This place is a breath of fresh air and a sophisticated addition to the Marrickville food scene, courtesy of the talented Vietnamese Chef Lucas Doan. With a track record spanning Sydney's top dining spots (think Mr Wong & Luna Lu) and stints in various restaurants throughout Asia, Chef Lucas brings a wealth of experience to the table. And let me tell you, he's absolutely nailed this menu. It's authentic, mouthwateringly delicious, and manages to turn even the simplest dishes into something extraordinary.
Now, let's talk drinks. D's boasts a meticulously curated wine and champagne selection, not to mention some incredible signature cocktails that are the perfect companions to your culinary journey. The menu is designed for sharing – my personal favourite dining style. So, mark D's Bar & Dining down on your Sydney foodie checklist. Whether it's a cozy date night or a gathering with friends, it's the ideal spot to elevate your dining experience. Trust me; you don't want to miss out.
Favourite Article of the Week: Sneaker News #96 – adidas and Wales Bonner's Hairy Samba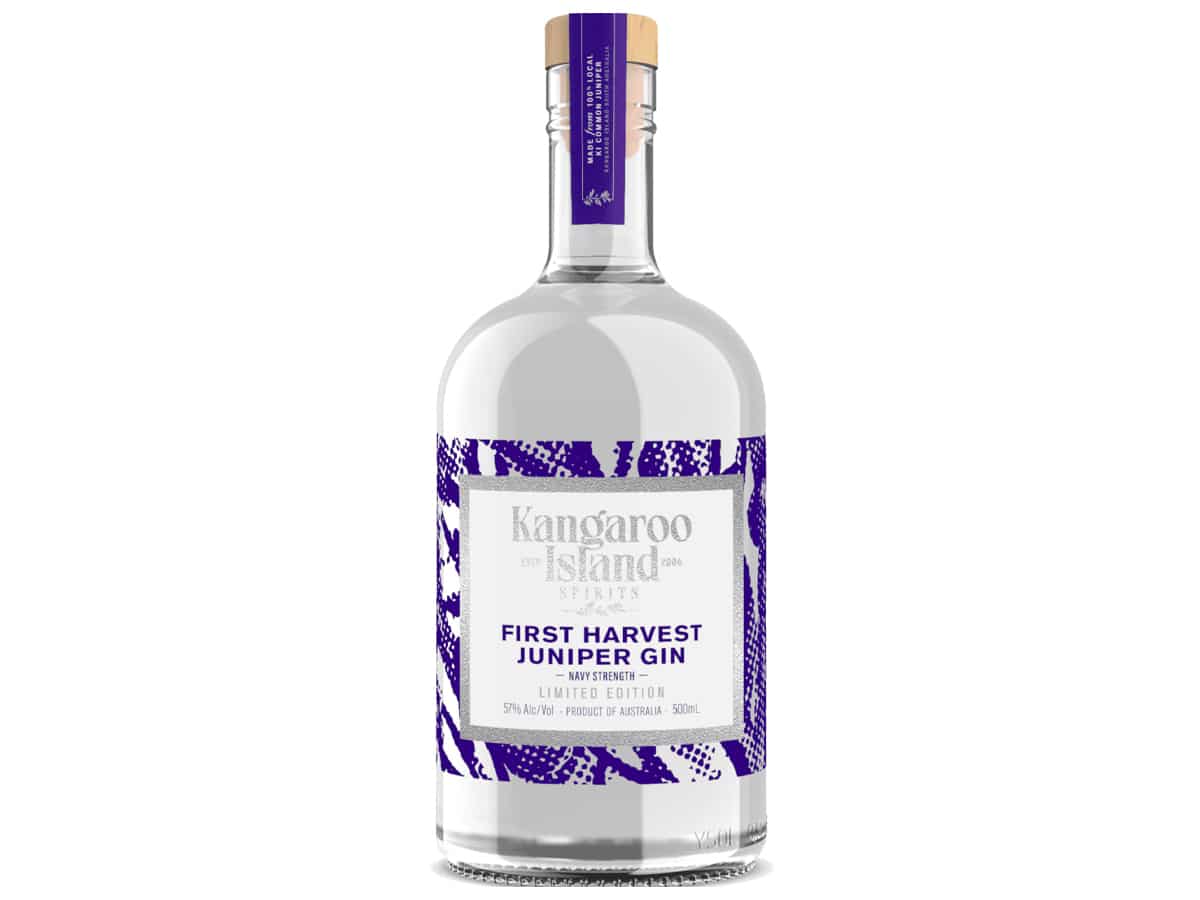 Kangaroo Island Spirits' First Harvest Juniper Gin
If you're looking for a gin that's quintessentially Australian this summer, then Kangaroo Island Spirits' First Harvest Juniper Gin is the answer. But it's not for the faint-hearted. It's bold, robust, and unapologetically Australian. One sip and you'll be greeted with a juniper flavour so distinctive, it's like taking a botanical journey through the Australian wilderness.
This exceptional gin is crafted on a different schedule. Kangaroo Island Spirits only create this gin when the juniper berries on its land are perfect, guided by the juniper's natural growth. This patient process is truly commendable and demonstrates a commitment to quality.
The tasting notes? Clean, fresh, and far too easy to drink. The nose offers a tantalising blend of juniper, native thyme, and a hint of citrus. The palate brings fresh juniper, green herbaceous notes, native thyme, and lemongrass. The finish is all about juniper with a hint of pepper and thyme.
Kangaroo Island Spirits' First Harvest Juniper Gin is a must-try for anyone who appreciates top-notch spirits. An Australian adventure in a bottle. Cheers.
Favourite Article of the Week: WIN! 1 of 50 Double Passes to See 2023's Most Epic Film: 'Napoleon'
---
Featured Video from Man of Many