Ryan Gosling Shines in 'The Fall Guy' Trailer Despite Its Absurd Length
At long last, we have gotten the first official trailer for Universal Pictures' upcoming action-comedy The Fall Guy – a modern take on the classic ABC series that aired from 1981 to 1986. However, fans were treated to a 3.5-minute preview that oddly detailed the entire plotline of the film. The hope now lingers that the filmmakers haven't simply mashed together the best moments, leaving nothing but crumbs for us to savour in the theatre.
Directed by former stuntman David Leitch and scripted by Drew Pearce, the film stars Ryan Gosling as Colt Seavers, an aging Hollywood stuntman on the mend from a life-threatening on-set mishap. Colt's life takes an unexpected turn when he crosses paths with Jody Moreno, played by Emily Blunt, his former flame now making her debut as the director of an extravagantly elaborate sci-fi Western production in dire need of his expertise.
However, Gosling's Colt finds himself in a complex situation when the notorious star, Tom Ryder (Aaron Taylor-Johnson), who once fired him from the film, disappears, leading to more unexpected challenges. The newly revealed images offer a compelling glimpse into Ryan Gosling's world of high-stakes action showcasing his fearless exploits as he clings to a metal trash bin hurtling down the road and desperately clings to a runaway vehicle.'
RELATED: Ryan Gosling's Epic Stunt for 'The Fall Guy' Shuts Down Sydney Harbour Bridge
David Leitch's cinematic vision for the movie is nothing short of spectacular, with a striking blend of absurd comedy, heartwarming romance, and spine-tingling suspense. The film pays a respectful homage to the audacious performers who fearlessly risk life and limb for our entertainment. Leitch tells Vanity Fair, "The consequences are real, a thousand per cent. Obviously, in modern cinema we have the use of CGI, and we use it liberally. But when we're making a love letter to stunts and the blue-collar crews that make these movies come to life, we explored doing old-school high falls into airbags, and jumping a car as far as we could, and rolling a car as many times as we could."
He further went on to add, "You have your friends and colleagues and all these people that you love so much doing these big stunts, but you know the consequences. You have full confidence they're going to do 'em safely, but there's still that small fraction of a chance that something could go wrong. Yeah, there are some heavy moments waiting for that thumbs-up." Gosling is no stranger to action, comedy, and romance, and in David Leitch's upcoming film, he gets to flaunt his full range of talents. With an impressive track record that includes diverse roles like the enigmatic driver in 'Drive,' the passionate Noah in The Notebook, and most recently Ken in 'Barbie,' Gosling's versatility is well-established. As Leitch aptly notes, "He's done action, he's done romance, he's done comedy, but this movie allowed him to do all of it."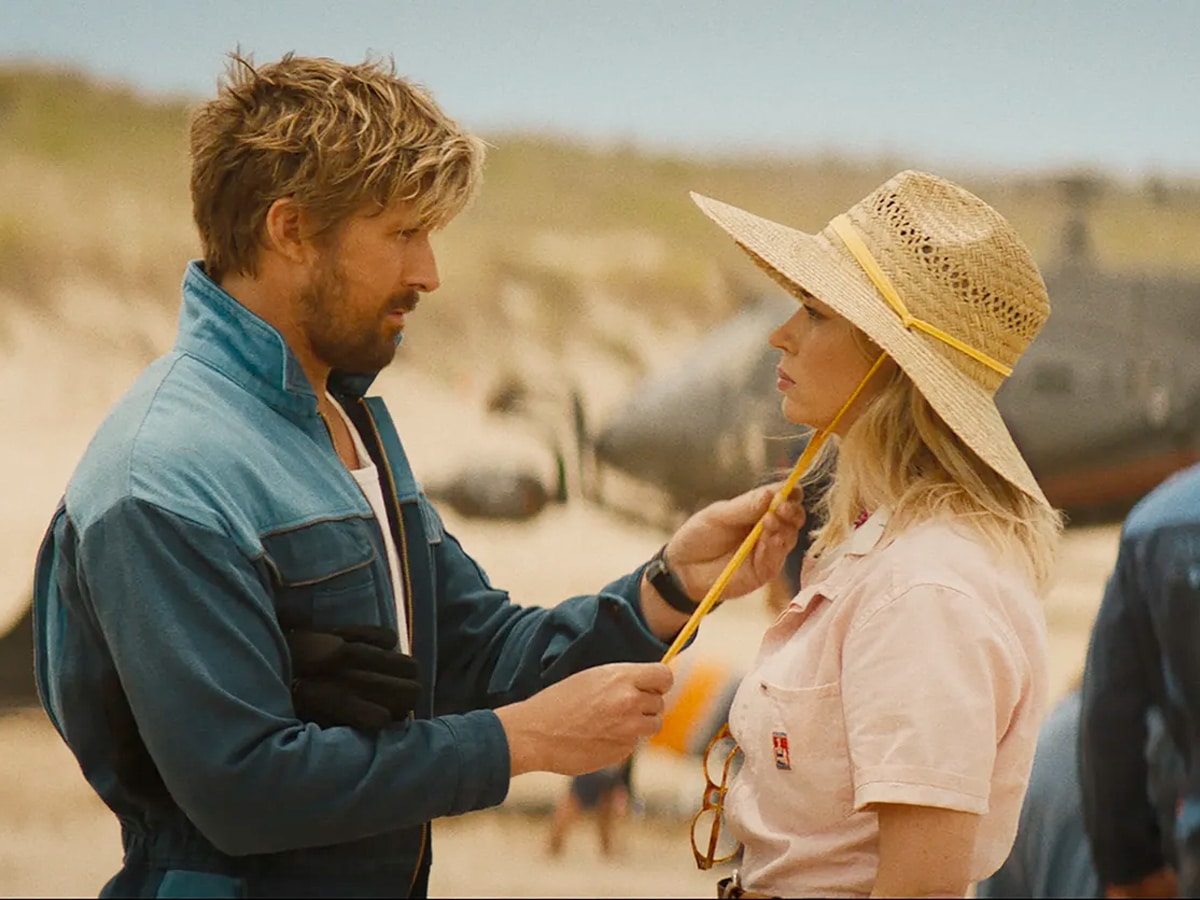 But more than just his acting skills, Gosling brings a certain je ne sais quoi to every role he plays. "The stunt crews that (Gosling) has worked with and that I've come up with, we're not jaded. We're not like, 'Oh, we don't get the credit…' We love making movies. He just wanted to bring a stuntman like that to life, and he wanted to find a real motivation for this character in the love story," adds Leitch.
Alongside Gosling and Blunt, The Fall Guy'boasts a star-studded cast featuring Aaron-Taylor Johnson, Hannah Waddingham, Winston Duke, Teresa Palmer, and Stephanie Hsu. Behind the scenes, Leitch and his wife Kelly McCormick, operating under their first-look deal with Universal through 87North Productions, serve as producers. Guymon Casady produces under his Entertainment 360 banner, while Gosling himself contributes as an additional producer.
---
Featured Video from Man of Many
---
Leitch describes the tone of The Fall Guy as "bonkers." "It may be slightly heightened for fun, but I wanted to make sure that the relationships are grounded," Leitch states. However, he wanted to make sure that the relationships between the characters were grounded in reality, despite the heightened tone of the film. "This community of artists that you meet in the circus life of making a movie is so strong, and so real, and so heartfelt that I wanted to make sure that that (was done in) earnest."
'The Fall Guy' is slated to hit cinemas on March 1, 2024.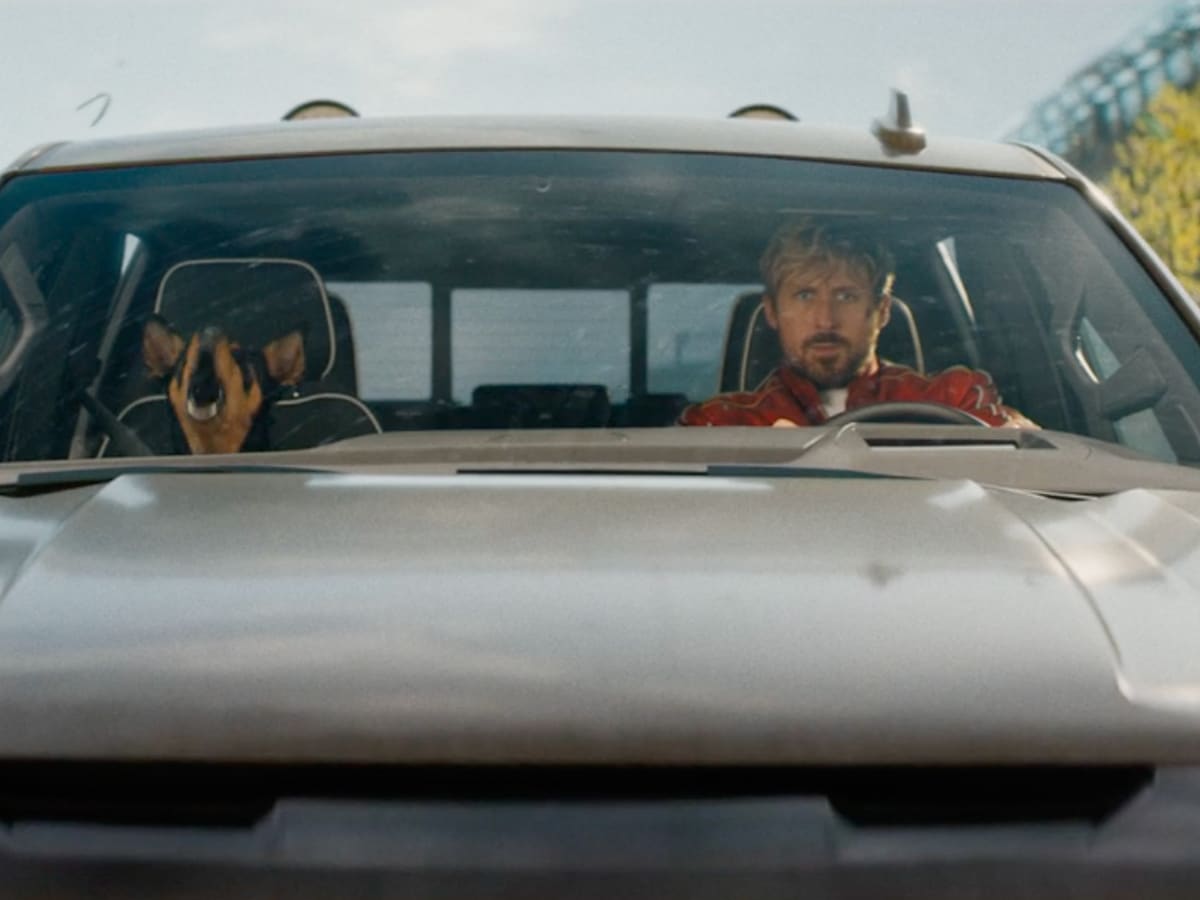 ---
Featured Video from Man of Many