Man of Many's Staff Favourites – 12 May 2023
With Mother's Day tomorrow, the Man of Many team has been fully focused on spoiling our nearest and dearest. However, nothing will ever stop us from revealing our latest product obsession from the past week.  So, whether you need an accessory upgrade or a new drink to stimulate your palate, this week's Staff Favourites has got you covered.
P.S. Don't forget to pick up a card for Mum. They love that stuff.
You'll also love:
Man of Many's Staff Favourites – 6 May 2023
The Stranger – Albert Camus
Nick Hall – Editor-in-Chief
For the past few years, I've been trying to work my way through the literary classics, dipping my toes into everything from Dante's Inferno to Herman Melville's iconic Moby Dick. In a surprising move, I've found myself really resonating with French progressive authors, in particular Dumas and Camus, which leads me to The Stranger.
Albert Camus' 1942 novella has been lauded for its stunning storytelling and incredible contribution to literature, even nabbing a Nobel Prize, however, for the first 50 pages, I couldn't have disagreed more. Meursault, the main character and the only voice you hear from is an aggressively unlikable person who falls through life with an abject air of indifference. He feels nothing and has no opinions about anything, leaving me questioning why and how The Stranger was so well-received. Suddenly (and not a moment too soon), the entire story changes and the true purpose of Meursault's being is revealed.
From that point on, The Stranger is a truly harrowing piece of political, social and spiritual commentary. Camus' writing is short and to the point, not unlike the early Hemmingway novels, however, it's in despair that his words take new life. I have never encountered a book that made me so conflicted and I knew instantly that I would need to strap in for round two. If you are looking for a classic that won't weigh you down, this 120-page masterpiece will have you enthralled, provided you can get through the first part.
Favourite Article of the Week: Kendall Roy's Ultra-Luxe TV Penthouse Hits the Market for $43 Million
Seiko Prospex 1968 Diver's Modern Re-interpretation GMT – SPB381
Scott Purcell – Co-Founder
I"m down in Hobart, Tasmania on a trip with Seiko to see their 2023 collection and releases. I'll be writing further about my picks over the coming weeks (once they're out of embargo) but I couldn't look past the new Seiko Prospex 1968 Diver's Modern Re-interpretation GMT in green. It's something that is always said about Seiko watches, but it is insane value for the price point. It represents the brand's first-ever use of a mechanical GMT movement in a Prospex diver's watch. Not only that, it comes with a beautiful ceramic bezel and a 3-day power reserve. Just incredible for AU$2,500. There's also a limited edition ice blue version that's limited to just 4,000 units at AU$2,800.
Favourite Article of the Week: Sydney Whisky Week is Back! 11 Days of Drams & Deliciousness
Belkin BoostCharge Magnetic Wireless Power Bank 5K + Stand
Harry Parsons – Branded Content Manager
As my daily screen time report continues to tell me, I spend a lot of time on my phone… Whilst iPhone batteries have a substantial amount of power at the ready, they are no match for my constant Kayo streaming and endless Tik Tok videos. I recently came across Belkin's Magnetic Wireless Power Bank with the goal of not curbing my screen time but my battery levels at the end of the day (I think I have my priorities backwards?), regardless, this device has kept my phone battery full to the brim. Not only is my phone available at all times now, but so is my iPad thanks to the additional USB-C port delivering up to 10W of charging power.
Leveraging the latest in MagSafe technology, this latest compact power bank from Belkin is packed with 5,000 mAH of charging potential — that's enough additional battery for up to 19 hours of video playback for an iPhone 13 Pro or iPhone 14. Plus, the power bank comes with a convenient metal fold-out stand built into the back, allowing it to be propped up easily anywhere in my home.
You can purchase this charging beast from Belkin online (among other retailers) for an approachable $69.95. So happy streaming and scrolling everyone!
Favourite Article of the Week: 'Yellowstone' Final Season Release Date Confirmed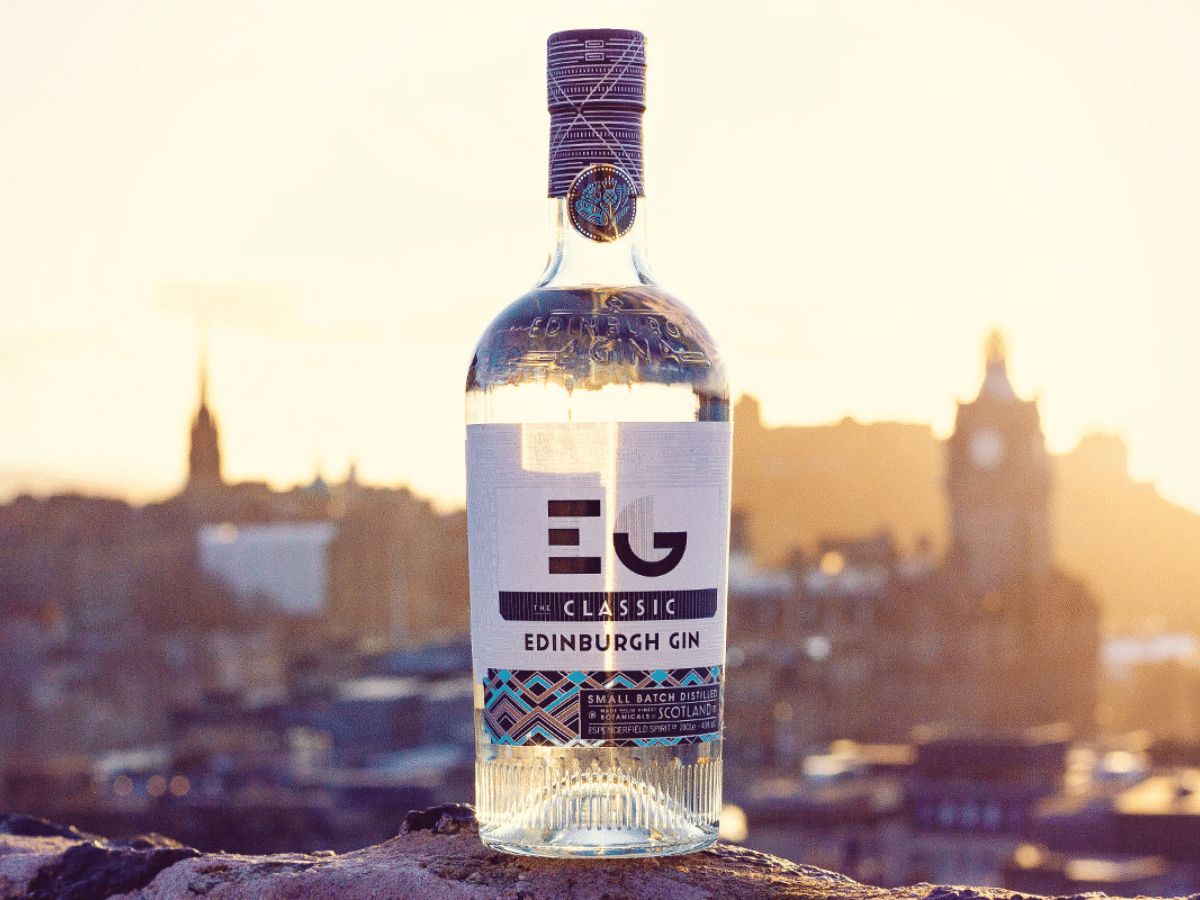 Edinburgh Gin
Ben McKimm – Journalist
I was hanging out at the Sydney Comedy Festival last Friday, catching the main man Luke Heggie (who's a ruddy hilarious Aussie comedian), when I saw this bottle of Edinburgh Gin sitting on the shelves behind the bar at Enmore Theatre. Next thing you know, there's an email in my inbox from the folks in the tall building and now I'm sipping on a glass as I'm writing this Staff Favourite. I couldn't have written the script better myself. In choosing my gin, I opted for the 'Classic' gin, because I'm a flat white drinker and I like my gin to taste like gin, and my coffee to taste like petrol. It's a juniper-forward London Dry style gin with plenty of citrus, but also a hint of black mulberry which is lovely with some Fever Tree tonic. Yes, premium tonic because what's life without a little luxury?
Favourite Article of the Week: Is Daniel Ricciardo Set to Join AlphaTauri F1?
Venroy Long Sleeve Basket Weave Cotton Polo
Elliott Barsby – Commercial Director
With the days continuing to get colder, this long sleeve polo has quickly made its way to the top of my wardrobe rotation. Cut from a Tencel-linen and designed to wear like a relaxed jumper, it has a traditional polo collar which moves it to the smart-casual category. I wore it to the office this week and received quite a few compliments – coming from the trendy Man of Many crew this means a lot! I am a big fan of the textured basket weave pattern and the soft Elm Green colour makes it easy to wear with either denim jeans or tailored trousers. Consider this your new winter wardrobe essential.
Favourite Article of the Week: Celebrating 75 Years With an Envy-Inducing Limited-Edition Defender
Bossley Volley
Claudette Sampang – Sales Executive
Introducing Bossley Volley, a rapidly expanding volleyball club based in Sydney South-West and a finalist in the 2023 Local Business Awards! The club offers a diverse range of opportunities for players of all ages and experience levels to enhance their abilities and expand their knowledge of the sport in a supportive and welcoming environment. Bossley Volley has everything from fundamental to advanced classes, representative teams, social competitions, and community events! As someone recovering from a shoulder injury and getting back into the sport, the coaches and club members are very accommodating and always willing to help me out. I highly recommend checking out the club if you're even the slightest bit interested in volleyball or are itching to try something new. Don't hesitate to sign up now, and I'll see you all on the court!
Favourite Article of the Week: 'First Mini-LED Flat Gaming Monitor': Samsung Unleashes 43" Odyssey Neo G7
Mophie Snap+ 3-in1 Wireless Charging Stand and pad
Sam Mangioni – Journalist
I've finally taken the plunge and joined the wireless charging elites. And to tell you the truth, it feels real good in my cordless ivory tower. After being fed up with tangling cables ruining my bedside table's feng shui, I recently purchased a Mophie Snap+ 3-in-1 charger and it's been an absolute game-changer for my nighttime routine. First and foremost, it's completely simplified my life, allowing me to charge multiple devices from one dock. Secondly, it's super sexy from an aesthetic point of view, and have no doubt it will impress my mates who enjoy a nighttime cuddle in winter. So, ditch the dinosaur cords and come join the rest of us in the 21st century. You won't regret it.
Buy a Mophie Snap+ 3-in-1 Wireless Charging Stand and Pad
Favourite Article of the Week: Is Daniel Ricciardo Set to Join AlphaTauri F1?
Harber London Commuter Backpack
Elliot Nash – Contributor
Behold the dapper Commuter Backpack in black by Harber London, a sophisticated fusion of form and function. Crafted in Spain with full-grain leather and 100% recycled plastic bottle fabric, it's eco-friendly with a touch of panache.
Sporting plush shoulder straps and a snug 17L capacity, it's perfect for urban escapades. The backpack boasts padded compartments for laptops (up to 16″) and tablets (up to 13″), with a stylus holder, custom-made aluminium buckles, and a false bottom for secret-agent-worthy security. However, the need for more functional pockets for smaller items has us eyeing the Leather Backpack and Nomad Organisers. The temperamental magnetic clasp on the leather lid could also use some finesse.
Despite its quirks, this Commuter Backpack marries durability, style, and eco-friendliness. While it's the bee's knees for daily commutes, those craving more pockets may prefer other options in Harber London's range – RRP£189.00.
Favourite Article of the Week: KFC's New Clothing Line is Finger-Lickin' Fresh.
You'll also love:
Man of Many's Staff Favourites – 6 May 2023
Man of Many's Staff Favourites – 28 April 2023
Man of Many's Staff Favourites – 22 April 2023