Can Yahya Abdul-Mateen II's Entralling Black Manta Revive the 'Aquaman' Franchise?
It's time to return to the ocean depths with Warner Bros. and DC debuting the first trailer for 'Aquaman and the Lost Kingdom. The much-anticipated sequel sees James Wan once again at the helm with Jason Momoa reprising his role as the titular King of Atlantis, but if the trailer is anything to go by, a new interest may supersede them both.
Picking up right where the original left off, the new instalment sees Jason Momoa's Arthur Curry aka Aquaman, now reigning as the ruler of Atlantis, which has its fair share of challenges. Enter Yahya Abdul-Mateen II's Black Manta, a villain driven by revenge for his father's death, who unequivocally steals the show. To save his kingdom and everything he holds dear, Aquaman teams up with his half-brother Orm, portrayed by Patrick Wilson, to confront Black Manta.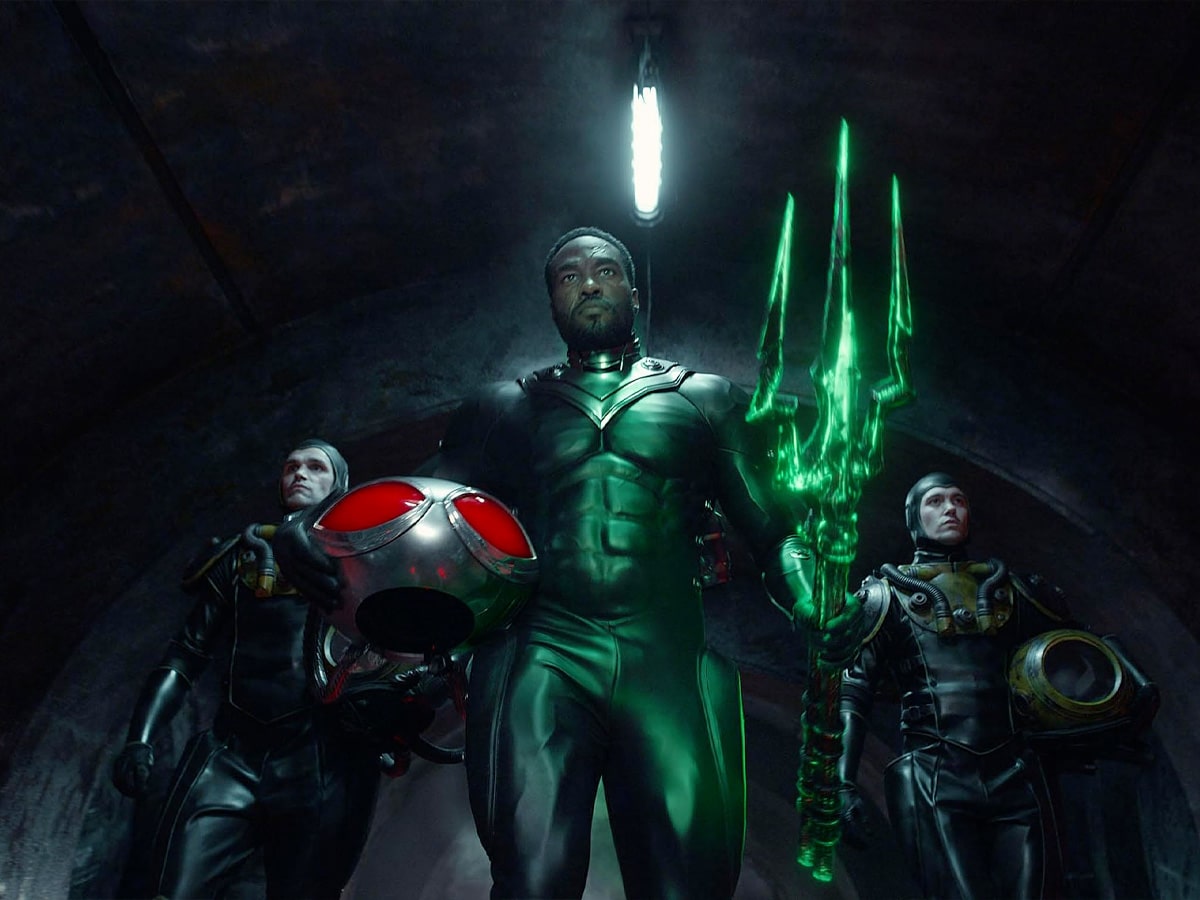 "Having failed to defeat Aquaman the first time, Black Manta, still driven by the need to avenge his father's death, will stop at nothing to take Aquaman down once and for all," the official synopsis reads. "This time Black Manta is more formidable than ever before, wielding the power of the mythic Black Trident, which unleashes an ancient and malevolent force. To defeat him, Aquaman will turn to his imprisoned brother Orm, the former King of Atlantis, to forge an unlikely alliance. Together, they must set aside their differences in order to protect their kingdom and save Aquaman's family, and the world, from irreversible destruction."
RELATED: First 10 Projects of the New DC Universe Revealed
The first trailer for the sequel maintains its distinct, more cheerful tone and opens with Mamoa's Arthur Curry explaining, "Four years ago, I was basically unemployed, a wanderer with no home. But now, I'm a husband and a father. And I wouldn't have it any other way." In the early scenes, we see Momoa's Arthur Curry living an ordinary superhero dad life, changing his baby's diaper, and hanging his superhero suit on a clothesline.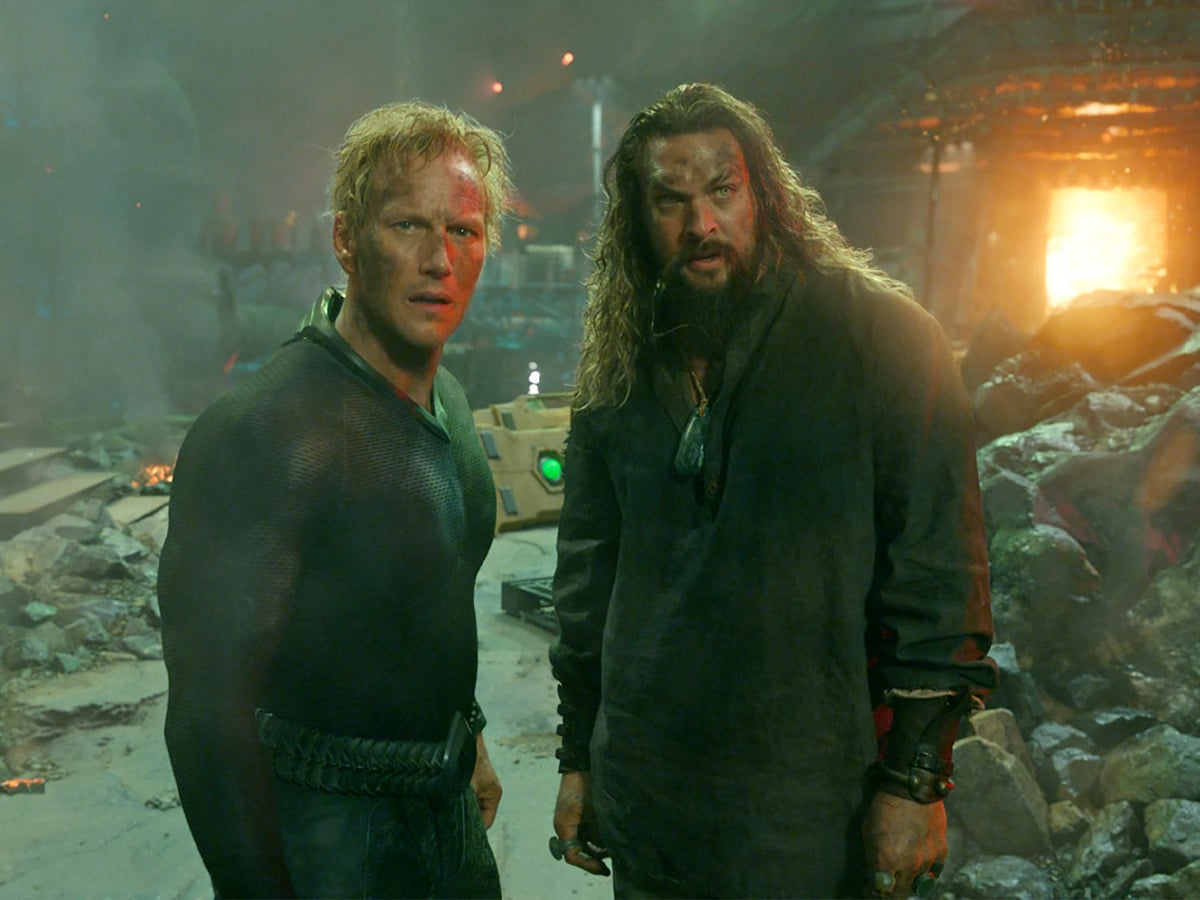 "Oh yeah, I finally got a job. I'm the King of Atlantis," says Momoa, whose newfound role has him overseeing a kingdom of half a billion souls. The trailer showcases stunning scenes of ocean life, jungle temples, and his battles against mysterious aquatic creatures. But not everything comes easily for him in the sequel, especially with the return of Black Manta, who's dead set on taking him down. "I'm gonna kill Aquaman and destroy everything he holds dear. I'm gonna murder his family and burn his kingdom to ash," Black Manta declares.
Faced with the serious threat of Black Manta, Momoa teams up with his half-brother Orm, played by Patrick Wilson, to take on the ruthless pirate. The trailer drops a hint that Yahya Abdul-Mateen II's Manta has his hands on the "Black Trident," making him stronger than ever and on a mission to "end the bloodline." Momoa, Wilson, and Abdul-Mateen are joined by cast members Amber Heard, Nicole Kidman, Temuera Morrison, Willem Dafoe, and Dolph Lundgren, all reprising their roles from the original film. Randall Park makes a return as Dr. Stephen Shin after his cameo in the first movie. Additionally, the cast welcomes newcomers Vincent Regan, Indya Moore, and Pilou Asbæk.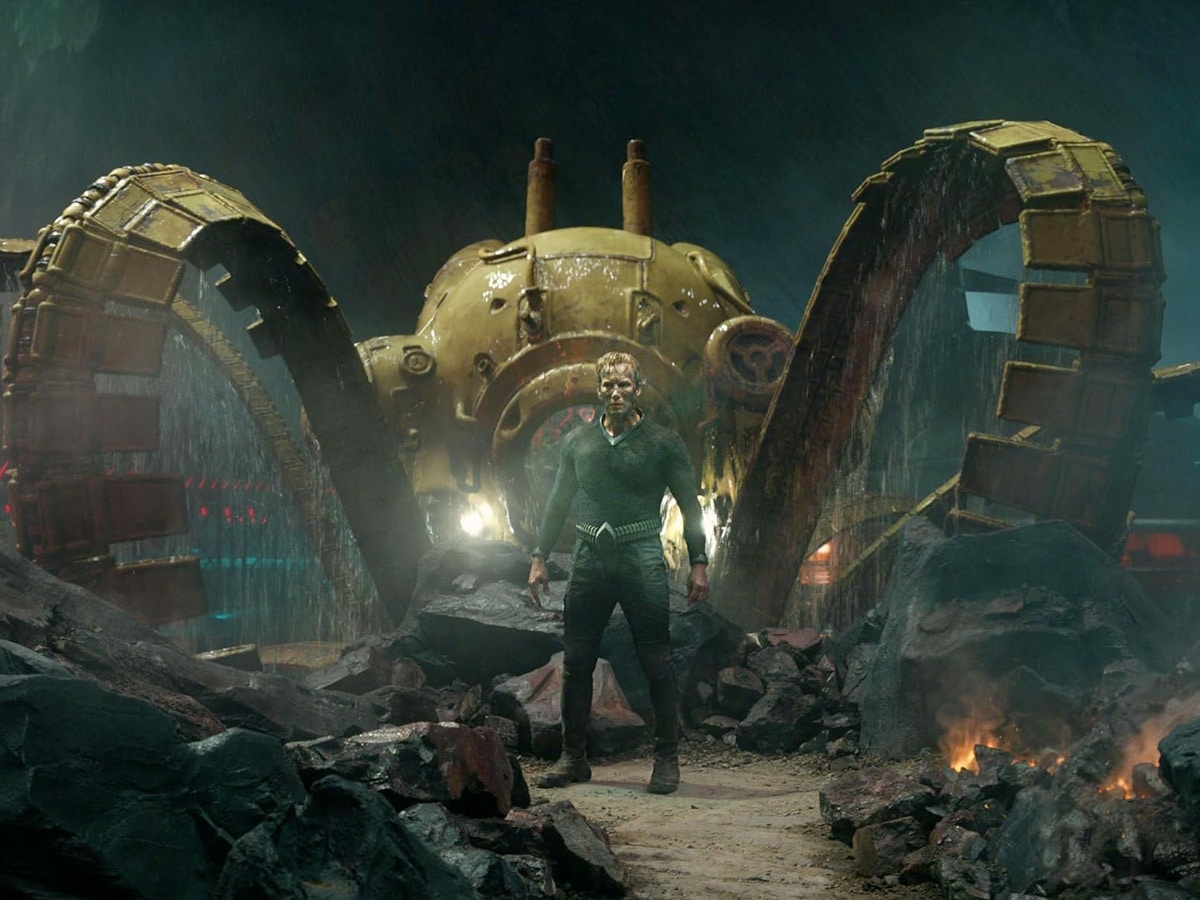 In an interview with Entertainment Weekly, Director James Wan revealed that the vision for Aquaman and the Lost Kingdom had always revolved around exploring the relationship between Arthur and Orm. He explained, "I always pitched this to everyone from the get-go. The first Aquaman was Arthur and Mera's journey. The second movie was always going to be Arthur and Orm. So, the first was a romance action-adventure movie, the second one is a bromance action-adventure movie."
Wan also hinted at the potential for future Aquaman films and clarified that this new instalment is "not connected in any way to" recent DC cinematic releases like The Flash.
"What I like between this one and the first one is you really do see the growth of Arthur. He starts off as this kind of wanderer, and in the second one he finally has more of a direction of what he wants to do with his life," the director told Entertainment Weekly.
"If and when there is a third one, that's what it should be; it should be growing these characters because I think we've set up certain things in a good place in the second movie that you can definitely draw upon in a third."
DC's 'Aquaman and the Lost Kingdom' will hit theatres on December 20.