Castle From 'Coming 2 America' is Rick Ross' Mansion
If you thought that the ridiculous castle from Coming 2 America, the humble abode of Prince Akeem, a member of the Zamuda Royal Family, was a one of a kind architectural masterpiece constructed just for the African monarch, then you'd be wrong. Boasting a 45,000 square-foot home with over 100 rooms atop a 235-acre estate, despite its extravagance, the royal palace is actually owned by American rapper Rick Ross.
You'll Also Like:
Brutal First Billions Season 5 Trailer Reignites the Rivalry
Lil Uzi Vert Implants a $31 Million Pink Diamond in His Forehead
Clarks Teams Up with Aimé Leon Dore to Redefine the Wallabee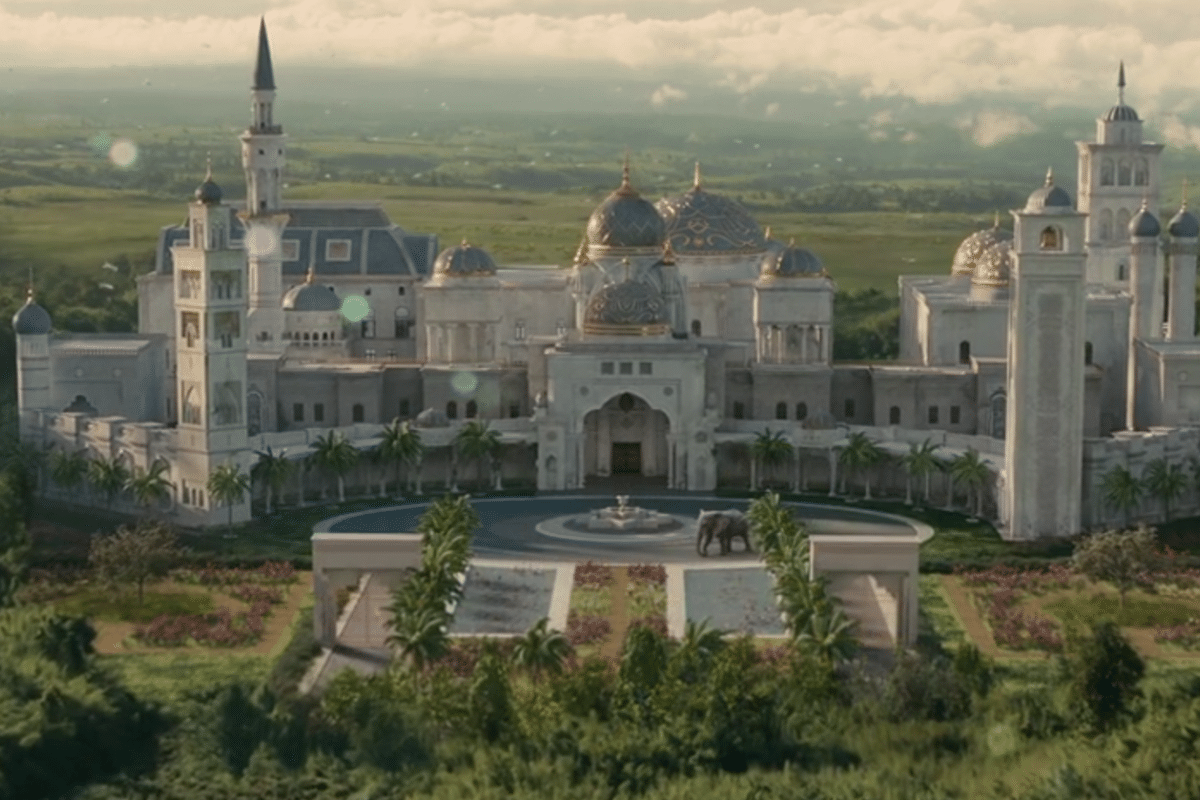 Purchased in 2014 for $5.8 million, Rick Ross first revealed the 100-plus room mansion on the Complex YouTube channel. As part of their Complex Closets segment, Ross exhibited his massive estate and insane sneaker collection to host Joe La Puma during a one-on-one tour. Often rented out by Ross as a filming location, according to Variety, the mansion fit production designer Jefferson Sage's image of a "very lavish palace."
Scouting multiple locations before selecting the Ross estate, Sage was worried they would not find a house with the scale for a very lavish palace. Located in Fayetteville, Georgia, the twelve-bedroom home features an entrance foyer with an enormous two-story interior, alongside the double-winding staircase perfectly suited to the scale that director Craig Brewer and Sage were looking for. "Off of that, there were two beautiful big rooms with giant windows and 18-foot ceilings. We used five key spaces that we turned into Zamunda."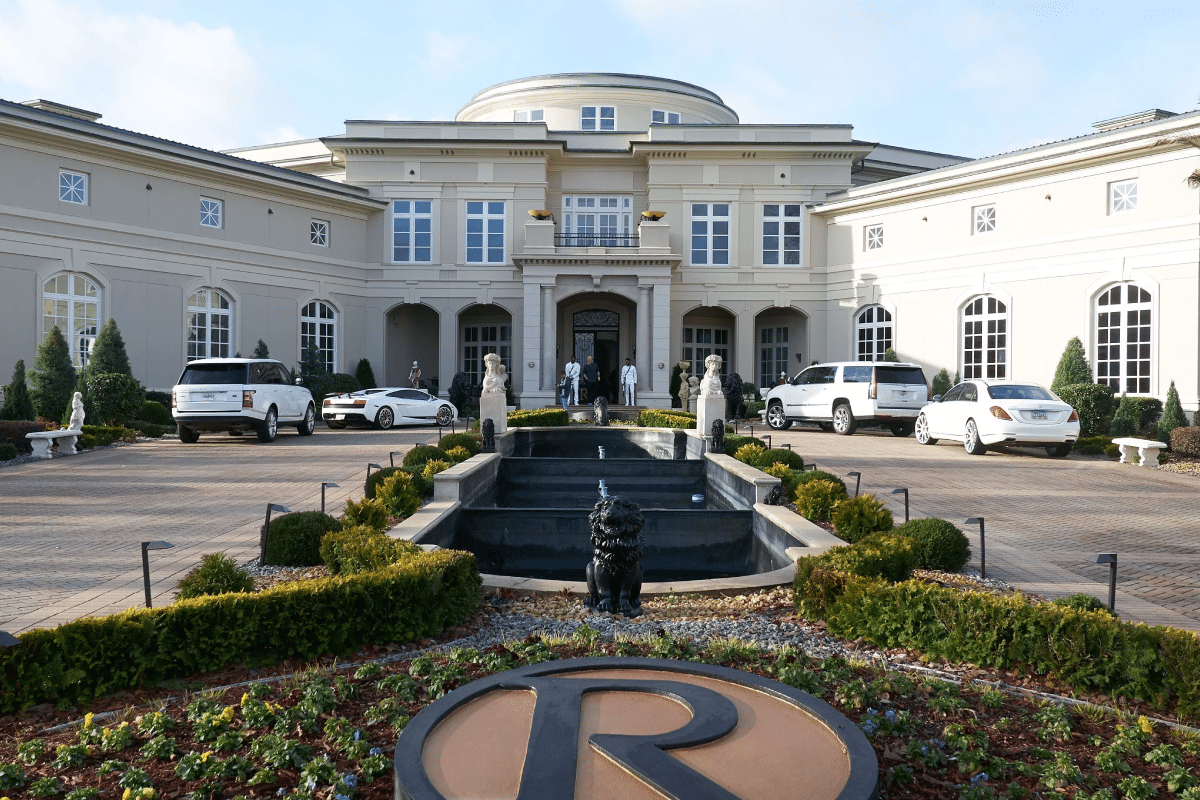 Though it was eventually delayed until March 2021, Eddie Murphy's Coming 2 America follows one hell of a pedigree. Considered Rick Ross' all-time favourite movie, he told Variety was incredibly chuffed to see both Eddie Murphy and Arsenio Hall walking through his estate.
"They changed the wallpaper in the dining room, so I asked them to keep it up there," Ross laughs. "They also created that huge dining room table for a dining scene that seats 50-60 people, and they left that for me as a gift. It's humungous."
Before decorating, the Ross mansion featured a white interior with a gold ceiling trim throughout. Looking to increase the Zamuda Royal Family Palace's regency and regalness, Sage accented and embellished gold-leafing throughout. "We used so much gold leafing that we bought out the country's supply for at least two months."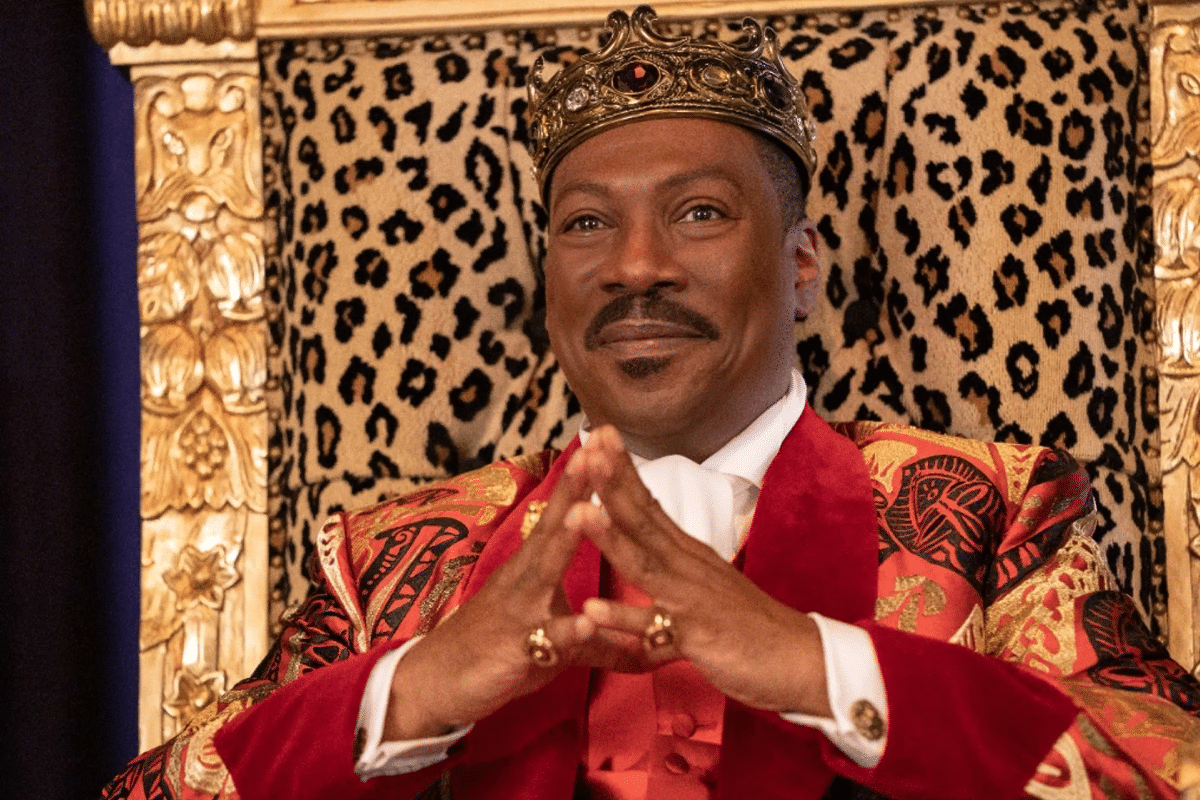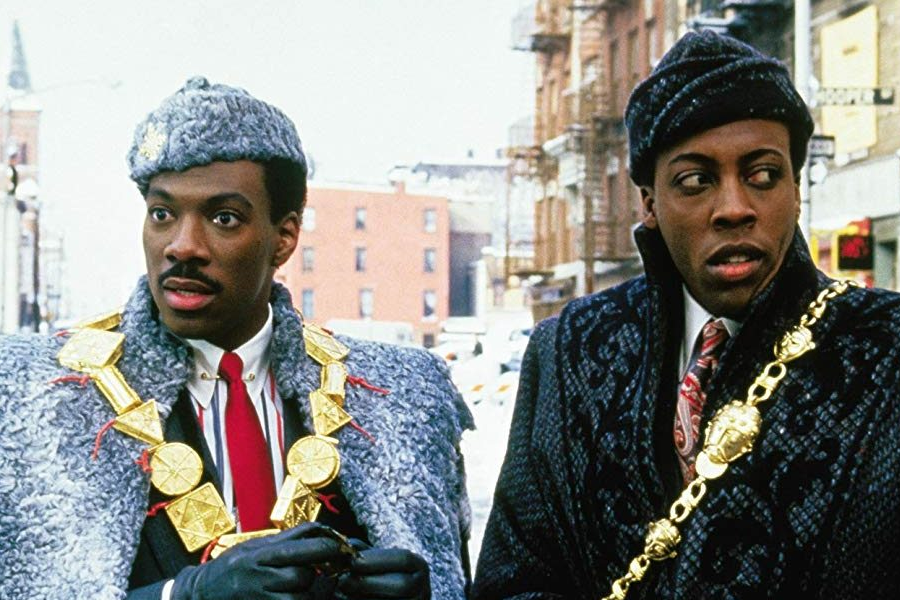 You'll Also Like:
Yellowstone Season 4 Trailer Proves Revenge is Worth the Wait
Lil Uzi Vert Implants a $31 Million Pink Diamond in His Forehead
Clarks Teams Up with Aimé Leon Dore to Redefine the Wallabee