Huge First 'Dune' Trailer Resurrects the Sci-Fi Epic
Since filmmaker Denis Villeneuve announced he would be tackling the infamous Dune project, sceptics have been out in force. Widely regarded as 'unfilmable' and with a bizarre David Lynch-directed original blacked out from memory, Frank Herbert's classic novel remains one of sci-fi's most interesting premises. But despite the lofty expectations, the Blade Runner 2049 director may have struck a winning balance.
You'll also like:
'Dune' Behind-the-Scenes Look at Denis Villeneuve's Epic Sci-FI Remake
The Dune House was Inspired by the Wind and 'The Ghostwriter'
Explosive New 'No Time To Die' Trailer "Changes Everything"
Warner Bros. has today launched the first trailer for the epic new sci-fi film and it's got that classic nostalgic slow-burn we've been missing with the more recent Star Wars incarnations. In the Dune trailer, we get our first glimpse of the futuristic new world. To summarise in perhaps the most general way possible, the film follows Oscar Isaac's Duke Leto Atreides of House Atreides, who has been tasked with supervising a hostile desert planet in order to control the area's resource-rich land. But unlike our real-life situation, the coveted mineral isn't coal, but "the spice", a substance that can make the impossible possible for the mere mortal.
Isaac is both menacing and terrifying in an oddly political fashion, but with a great villain comes the need for a hero, and we receive it in the form of everyone's favourite sickly Victorian child, Timothy Chalamet who plays the heir of House Atreides Paul. There is an all-star cast on-board for the remake, with Josh Brolin, Jason Momoa, Stellan Skarsgard, Dave Bautista,  Zendaya and Javier Bardem all making appearances. But, as we all expected, the real star of the show isn't a Hollywood A-lister; it's those damn sandworms.
Dune is expected to drop internationally on December 18th, but given the slate of delays currently hitting the film industry, that could be subject to change.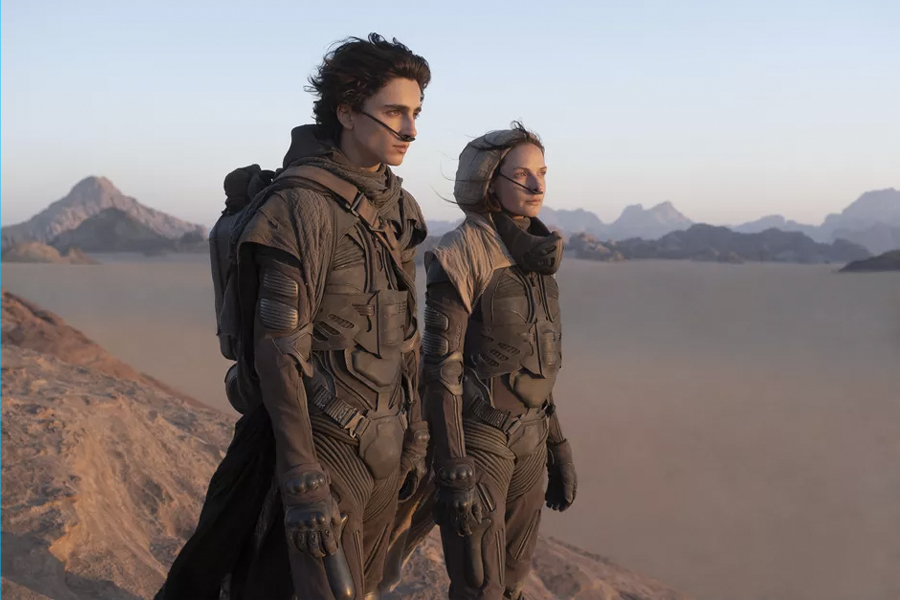 You'll also like:
'Dune' Behind-the-Scenes Look at Denis Villeneuve's Epic Sci-FI Remake
The Dune House was Inspired by the Wind and 'The Ghostwriter'
Explosive New 'No Time To Die' Trailer "Changes Everything"