Marvel's 'Echo' Trailer is Not for Kids
The first trailer for the upcoming Disney+ TV series Echo is here, and it packs a serious punch. Disappointed by the lukewarm reception of recent MCU shows like Secret Invasion and She-Hulk: Attorney at Law, Marvel is shifting its focus to more "grounded, character-driven stories" with the launch of its new "Marvel Spotlight" banner, starting with the Echo series.
Developed by Marion Dayre and helmed by directors Sydney Freeland and Catriona McKenzie, the five-episode Hawkeye spin-off series breaks plenty of new ground for Marvel. Firstly, it'll be the first Marvel Studios production to debut on both Disney+ and Hulu simultaneously and also the first to offer all episodes for binge-watching at once. Distinguishing itself even more from its Marvel counterparts, Echo carries a TV-MA rating, signifying a more mature and adult-oriented narrative.
Additionally, it's also the first superhero series to centre on a deaf and Native American character, introducing Alaqua Cox's Maya Lopez/Echo, a lesser-known hero who made her debut in 2021's Hawkeye. However, the presence of Vincent D'Onofrio's Wilson Fisk, a.k.a. Kingpin, looms large over Maya's path, casting a foreboding shadow and promising an epic clash of wills that will reverberate throughout the MCU.
RELATED: New on Disney+ In November 2023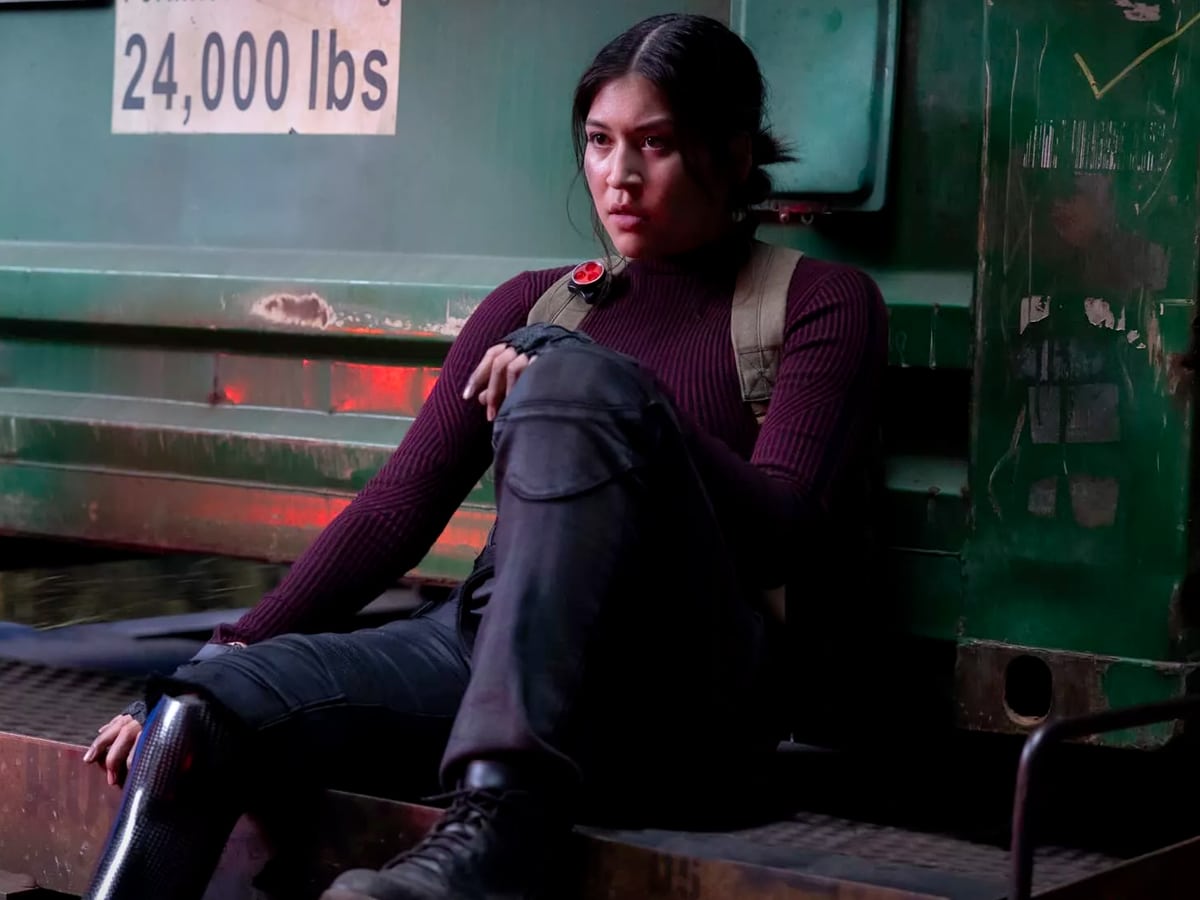 The official description for the series reads, "Streaming exclusively on Disney+, the origin story of Echo revisits Maya Lopez, whose ruthless behavior in New York City catches up with her in her hometown. She must face her past, reconnect with her Native American roots and embrace the meaning of family and community if she ever hopes to move forward."
The debut trailer for Echo doesn't hold back in flaunting its dark and gritty tone, beginning with D'Onofrio's Fisk saying in a flashback, "Maya, I see everything that you are. I always have," before savagely beating an ice-cream vendor who was rude to young Maya. We first met Alaqua Cox's Maya Lopez in Hawkeye, a badass warrior hell-bent on revenge against Jeremy Renner's Clint Barton, believing he was responsible for her father's death. But as we later learned, it was Kingpin who orchestrated her father's hit, all in a twisted plan to control Maya.
This revelation turns Maya's world upside down, forcing her to confront her loyalties and embark on a journey of self-discovery and redemption. Based on the trailer, it appears that our man Fisk somehow survived that intense confrontation with Maya at the end of Hawkeye. She shot him and left him for dead, but it seems she only managed to damage one of his eyes. Echo is set to pick things up with Maya returning to her hometown in Oklahoma in an attempt to escape her past.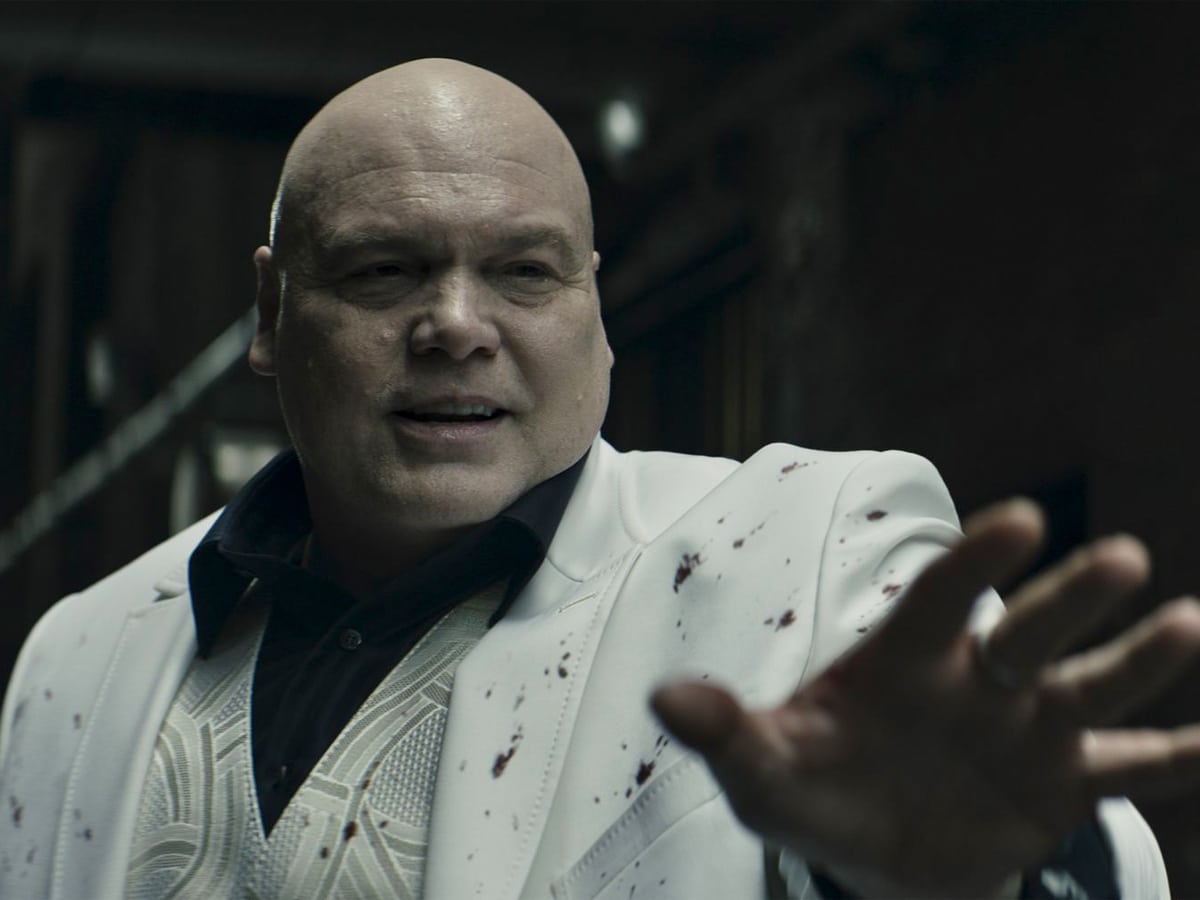 D'Onofrio's Kingpin is all over in this trailer, suggesting that he could be the show's main antagonist. "You have so much pain in you, so much rage, that you can't contain it," he says in the trailer. We also get glimpses of Maya's Native American roots and, presumably, her past. And even though you won't find Charlie Cox in the trailer, we do catch a quick glimpse of Daredevil in action, dodging and doing what he does best. The trailer wraps up with Maya aiming a gun at Kingpin as he asks, "You and I are the same, so who's the monster?"
---
Featured Video from Man of Many
---
In addition to Alaqua Cox, Vincent D'Onofrio, and Charlie Cox, the upcoming series features an ensemble cast that includes Chaske Spencer, Tantoo Cardinal, Devery Jacobs, Cody Lightning, Graham Greene, and Zahn McClarnon. The show's executive producers include Kevin Feige, Louis D'Esposito, Victoria Alonso, Brad Winderbaum, Stephen Broussard, Richie Palmer, Marion Dayre, Jason Gavin, Amy Rardin, Sydney Freeland, Christina King, and Jennifer Booth.
Echo is slated to both Disney+ and Hulu on January 10, 2024.
---
Featured Video from Man of Many